DIY: How to turn a Lush jelly into a shower gel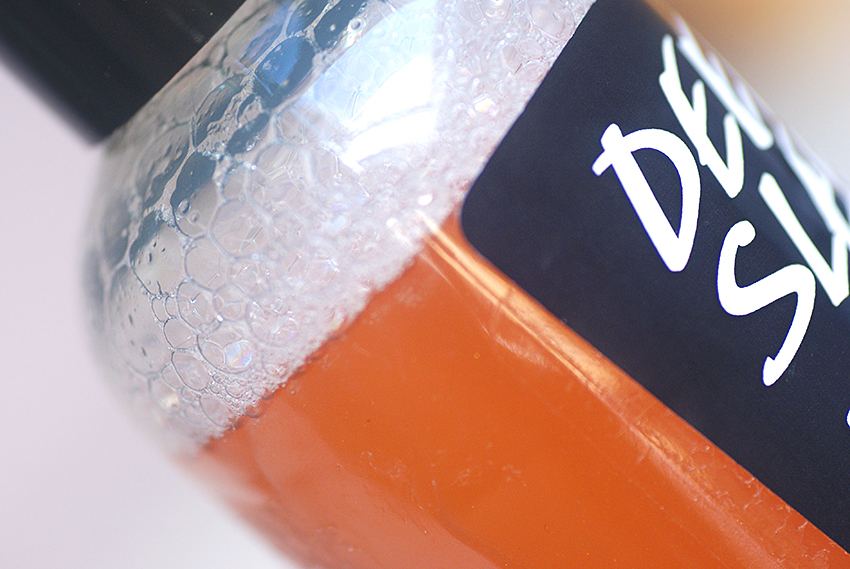 If there's anything I love to do, it's making products myself. I have made some scrubs in the past, which I loved using! It's been awhile since I've created something, so I decided to share my recipe on how to create your own shower gel.. using a shower jelly. It's great for people (like me) who own a lot of Lush jellies, but never actually use them. If you're curious about how to do this (and it's very simple!), then keep reading on!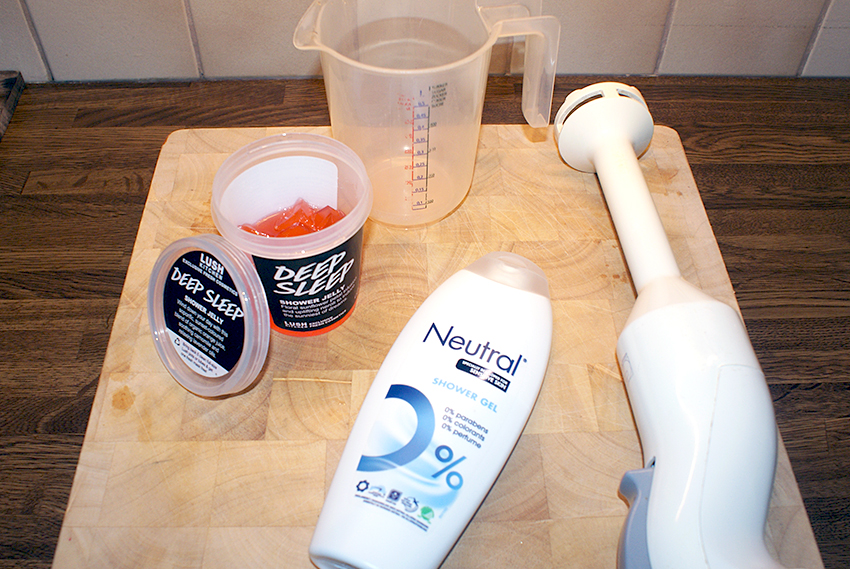 What do you need?
Before we start, let's prepare some things first. You will need:
About 100 gram Lush shower jelly
An unscented showergel without color, you'll need about 150 gram
A food processor or a immersion / hand-held blender (I used the last one)
An empty bottle to put the shower gel in
Also very handy to set up:
– a kitchen scale
– a spoon
– two big measuring cups
– a bowl
You can pre-cut the jelly into pieces, which will make the blending easier. I used 100 grams of Deep Sleep jelly myself, which I had already cut into little cubes.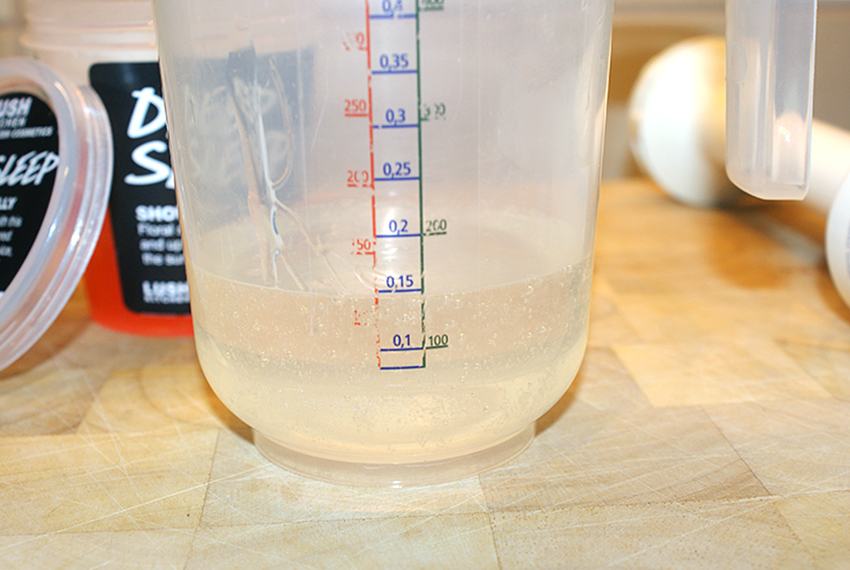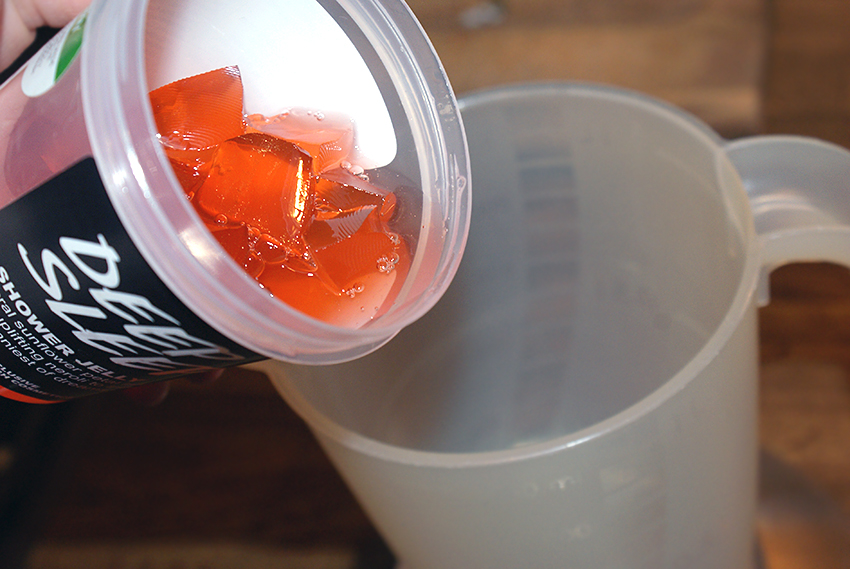 Start blending!
1. Weigh 100 grams of jelly and pour 150 ml of neutral shower gel into a measuring cup.
2. Blend the 100 grams of jelly — put it in another measuring cup and blend with the immersion blender, or put the jelly in a food processor. Blend for one minute, until you'll start getting a foam-like substance. This is also great for in the shower! A lot of people blend their jellies this way, creating a thick and creamy substance. Of course we're going for a shower gel today, so let's continue.
3. Pour in the 150 gram of neutral shower gel and blend for another minute, see the pictures below.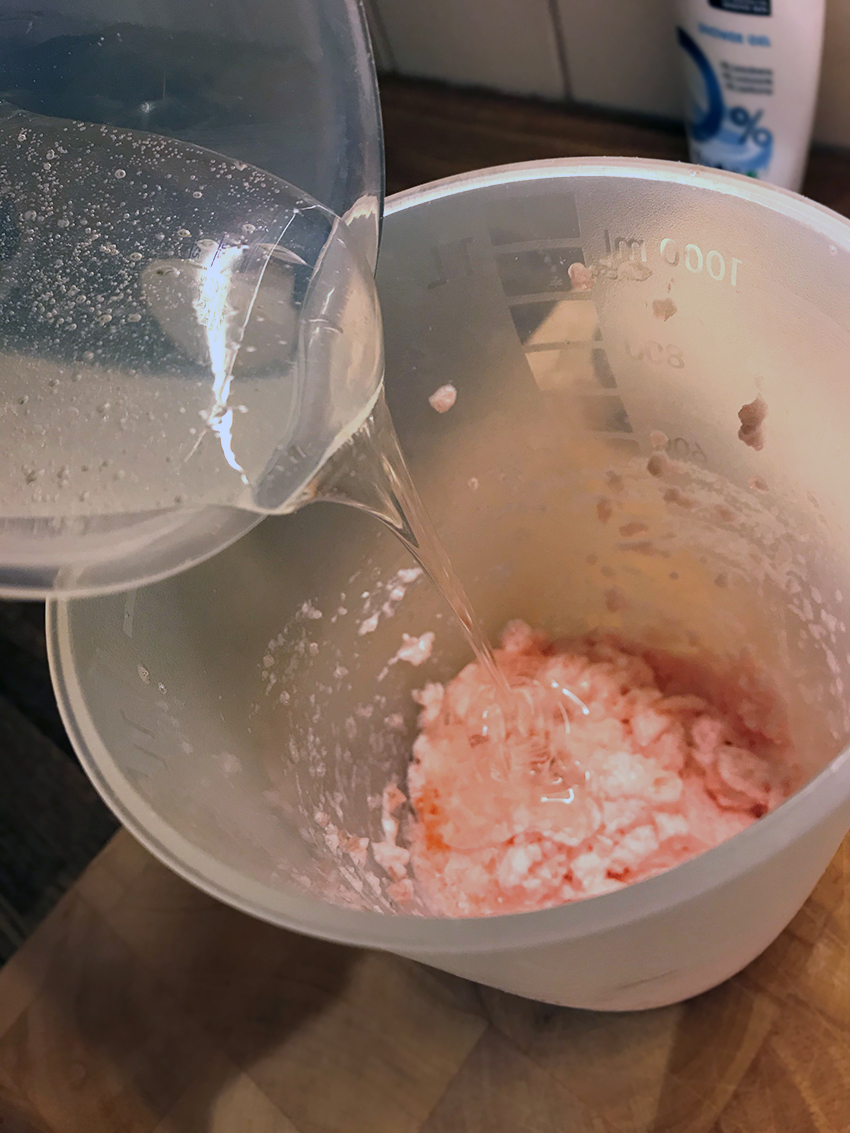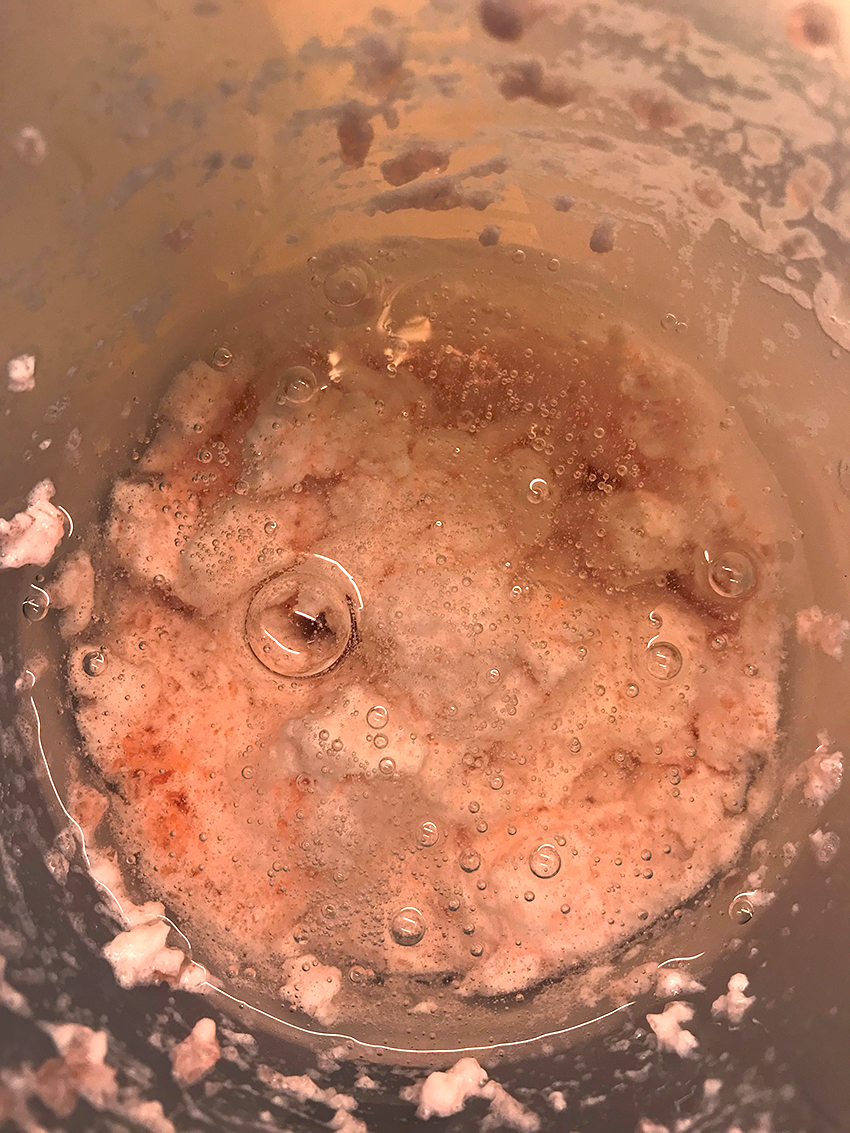 Actually, that was it!
Well, that was it. Very simple, right? I added a little water to my shower gel, although I find the substance to be a bit runny now. The blending is a matter of doing what feels right. If it's too thick, add some water. If it's too thin, you could add some more jelly or shower gel. If you're satisfied with the consistency, let's proceed to the final step: pouring it into a bottle!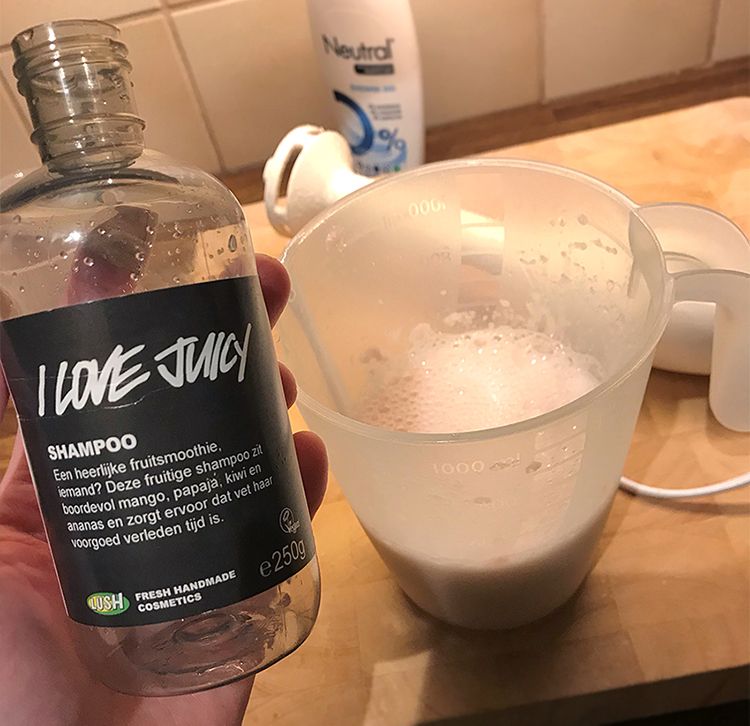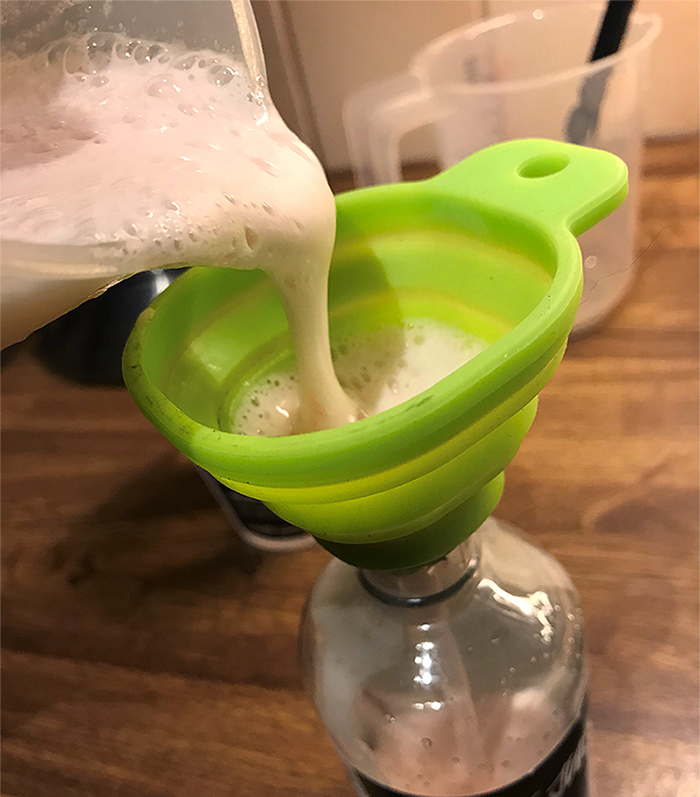 Your new shower gel has a lot of foam, but this will disappear pretty quickly. Also the color will start showing up and it will now start looking like a real shower gel! I ended up using 100 gram jelly, 180 gram shower gel and about 30 ml of water. I had enough shower gel to fill up a 250 gram bottle and I still had about 100 gram left. The expiration date is about 2 months, you really want to use it before that time before the shower gel goes bad.
Also, don't forget to clean all the attributes that you've used — I don't think the person after you will appreciate their food tasting like lavender and roses 😂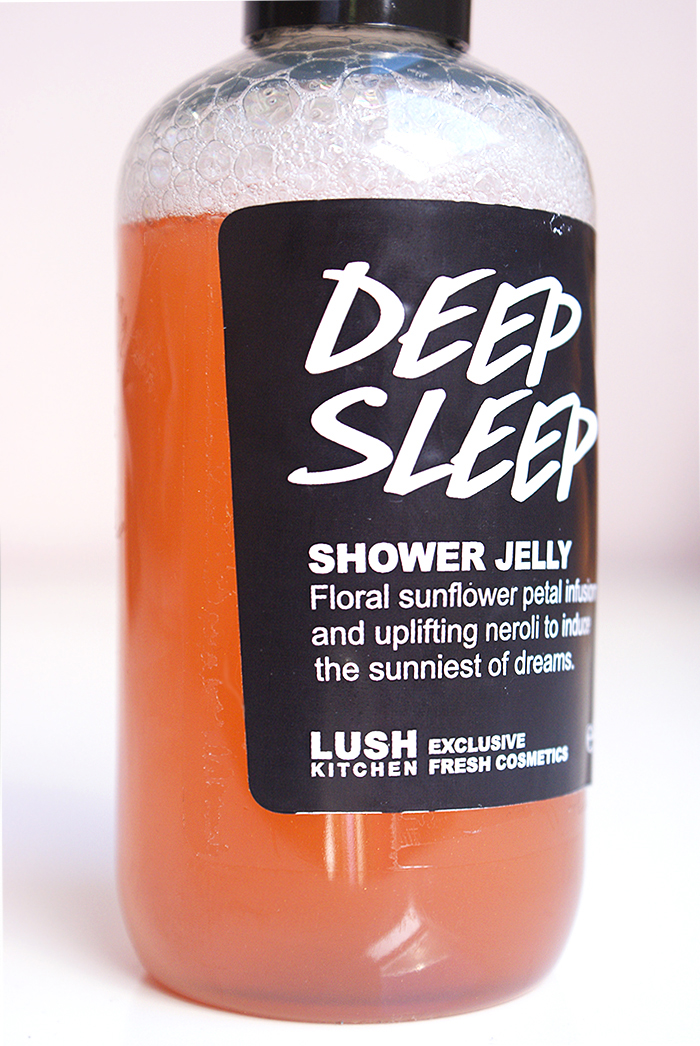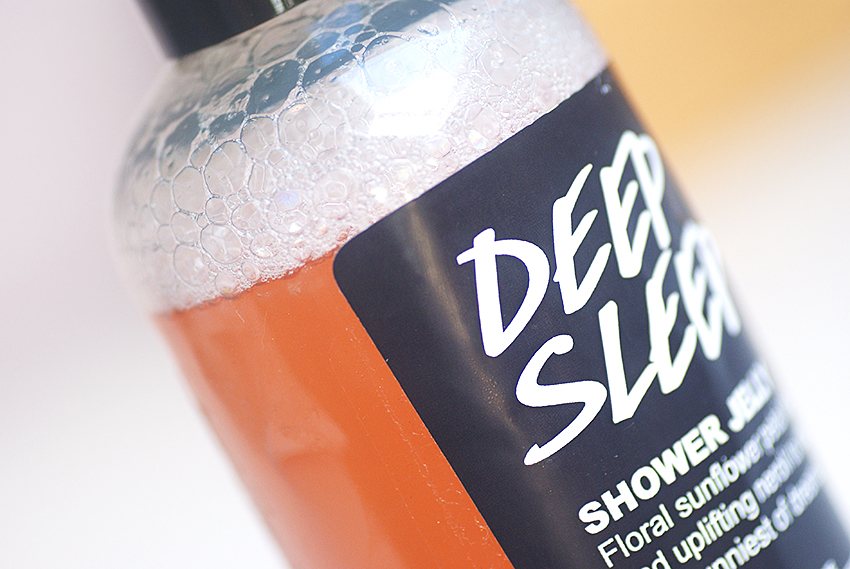 How do I like it?
In the shower, I notice that it looks exactly like a real shower gel, just a bit runnier. I've used Deep Sleep, which smells like lavender and chamomile. The scent was very present and I was able to detect it on my skin after showering. My shower gel turned out very good, although it was still a bit foamy on top.
I hope you enjoyed this DIY. I've been turning a few jellies into showergels like this, and it's perfect for those who don't like using the jellies because of their wobbly substance. I have a lot of jellies in my stash which I don't use, so every once and then I turn them into shower gels.
Good luck and if you have any questions, feel free to ask me in the comments below! 😊

One Response to DIY: How to turn a Lush jelly into a shower gel