Review: Lush Dragon's Egg Bath Bomb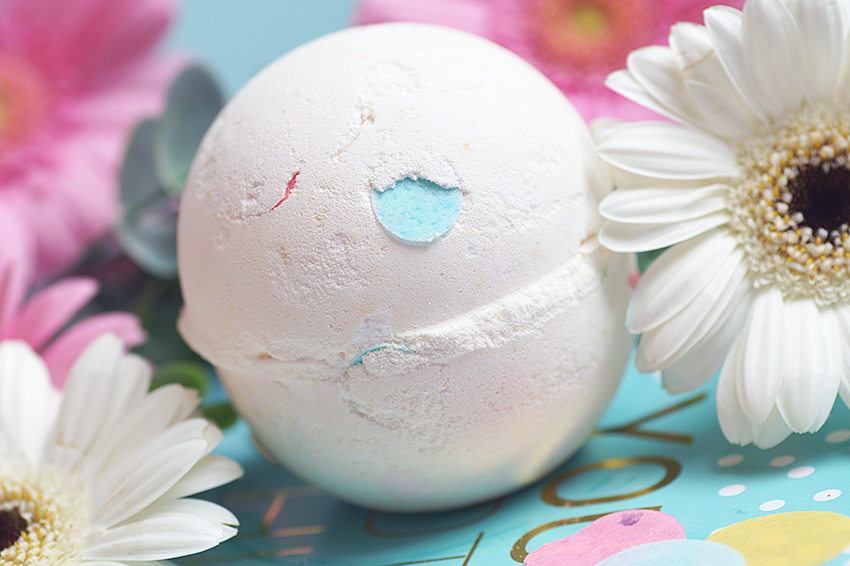 Dragon's Egg is a bath bomb that I always overlooked. I guess I was too busy reviewing the Harajuku bath bombs! Now that I have reviewed almost all of Harajuku bath bombs that I wanted to review, it's time for the main line bath bombs. I've tried this bath bomb for the first time in 2015, but I guess I didn't find it exciting enough to buy again afterwards. Now that I'm trying to review more of the main line bath bombs, I'm going to give it another try. If you're curious, then keep on reading!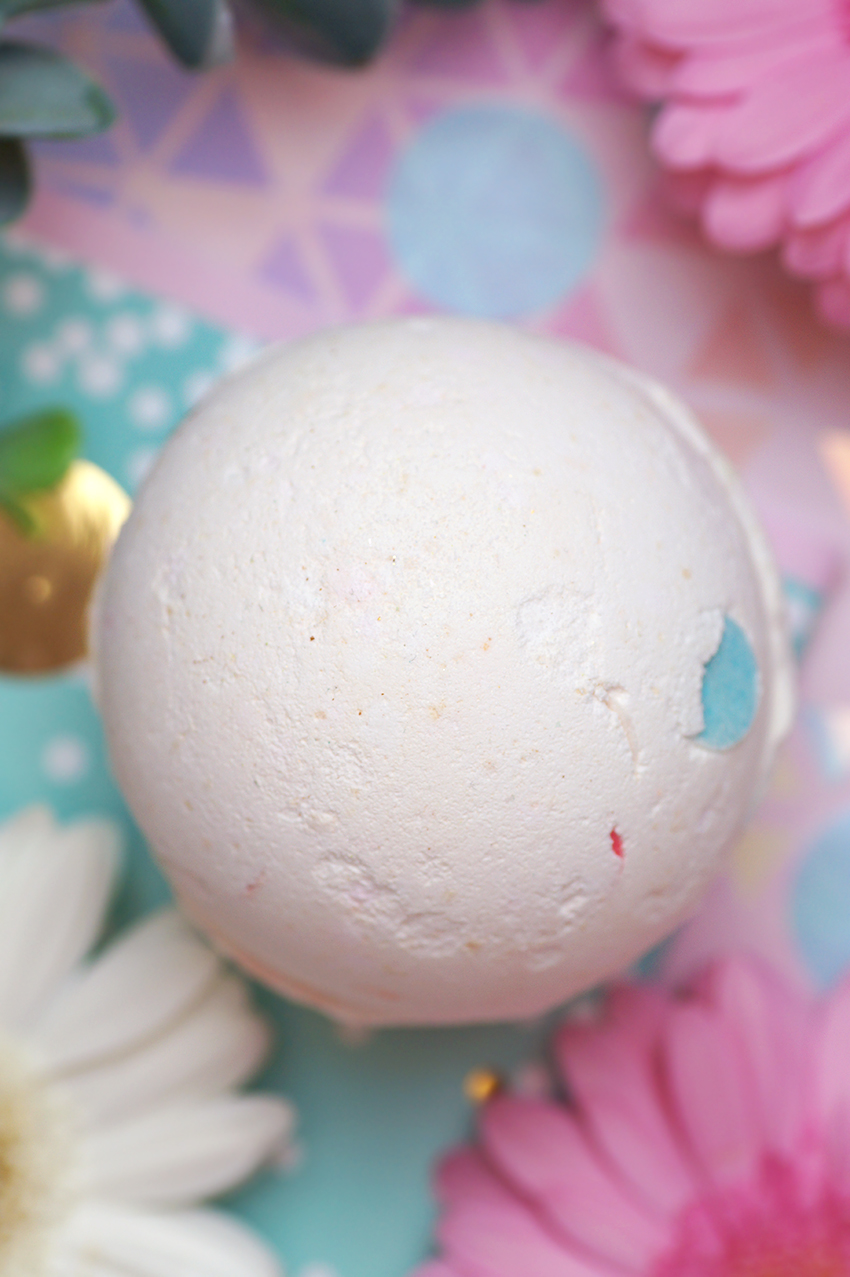 What is it?
Ingredients: Sodium Bicarbonate, Citric Acid, Perfume, Popping Candy, Lemon Oil, Bergamot Oil, Jasmine Absolute, Cream of Tartar, Water (Aqua), Gardenia Extract, Titanium Dioxide, Sodium Laureth Sulfate, Lauryl Betaine, Propylene Glycol, Synthetic Fluorphlogopite, Tin Oxide, Silica, *Citral, *Limonene ,*Linalool, Colour 15510, Colour 17200, Colour 14700, Colour 45410, Colour 77491, Rice Paper
Lush Dragon's Egg Bath Bomb costs £3.95 / $7.45 (holy shit, what's up with that price difference?) and it's part of the main line. It's a bath bomb that's been around for many years now, it's one of Lush's classics. It contains lemon oil, bergamot oil, jasmine absolute and gardenia extract. These ingredients will cleanse, brighten and refresh the skin. In terms of appearance, it's nothing too exciting. Like I said, it's a bath bomb that is quickly overlooked. It has colored confetti, made of rice paper. It also contains popping candy, which is a fun addition.
The scent is very zesty and citrusy — no wonder, with lemon oil and bergamot oil at the top of the ingredients list. But despite the dominant, harsh scent of lemon, you can smell that there's a somewhat warm, floral smell to it as well. The floral note of the jasmine ensures that the lemon and bergamot aren't too overpowering. This combination gives the bath bomb a lovely scent, that is well balanced. It's invigorating and cheerful. As far as I know, Dragon's Egg only shares its scent with FUN With a Twist.
Play the video in 2160p quality and on full screen for the best experience! The video has been speeded up.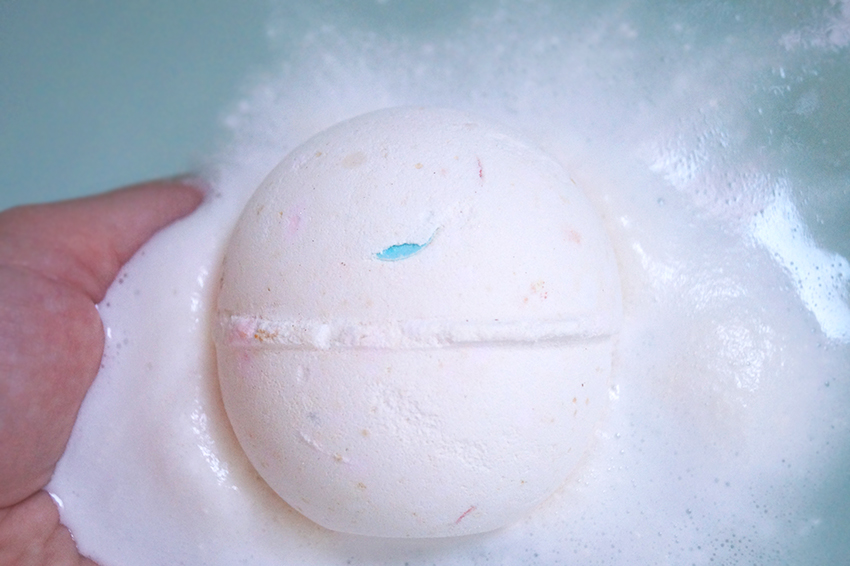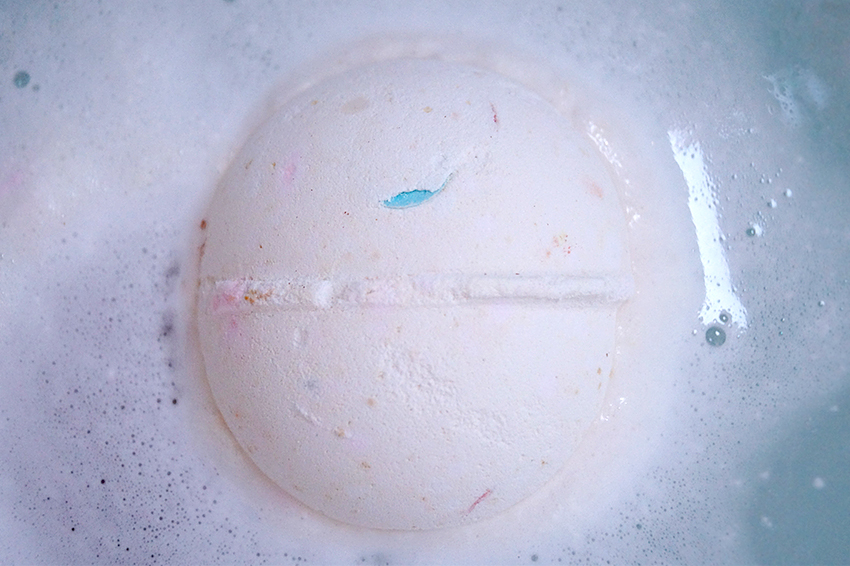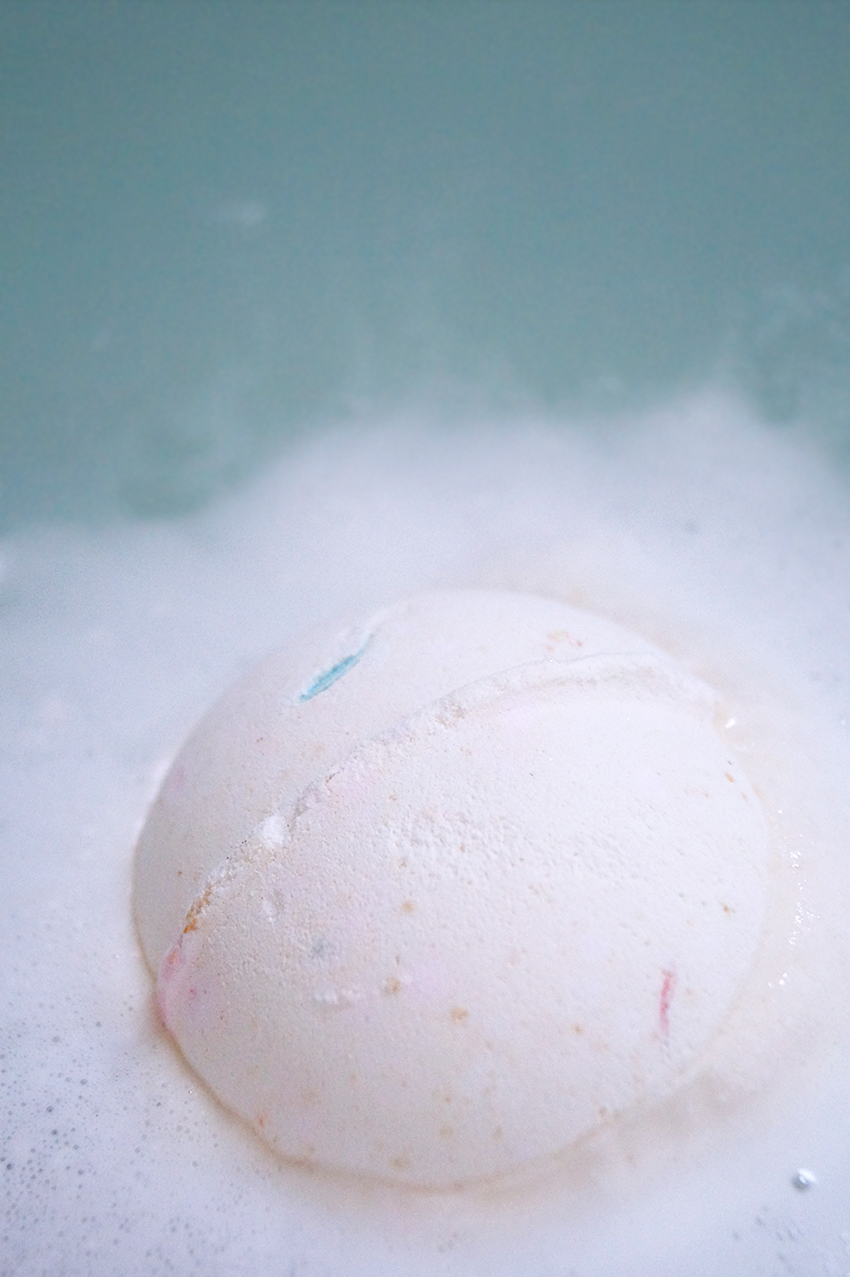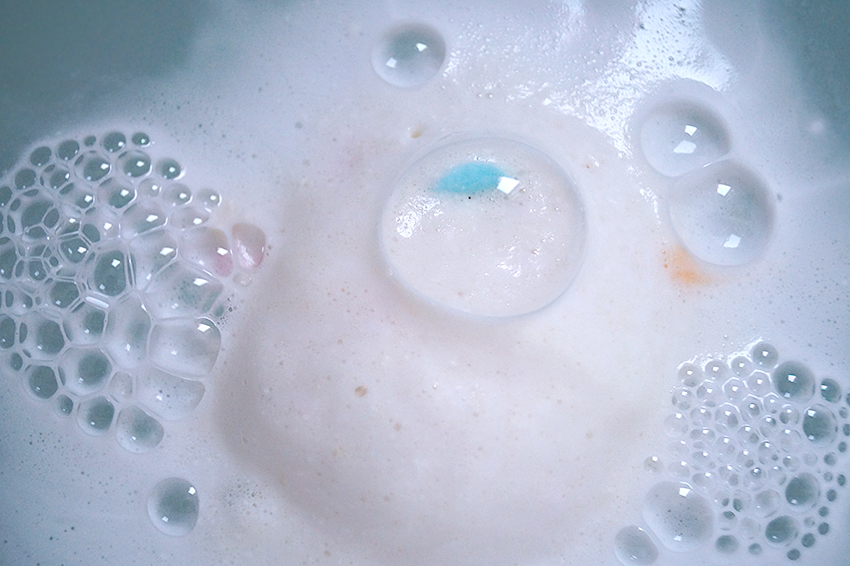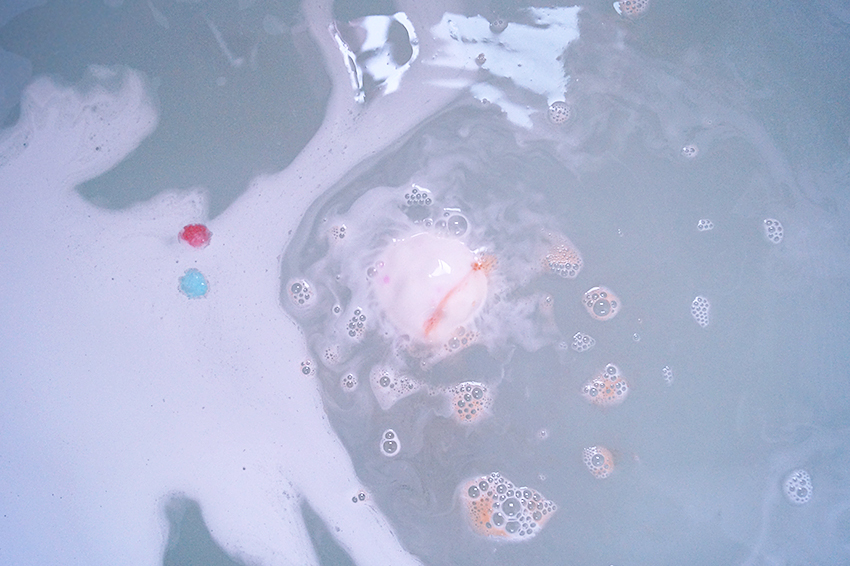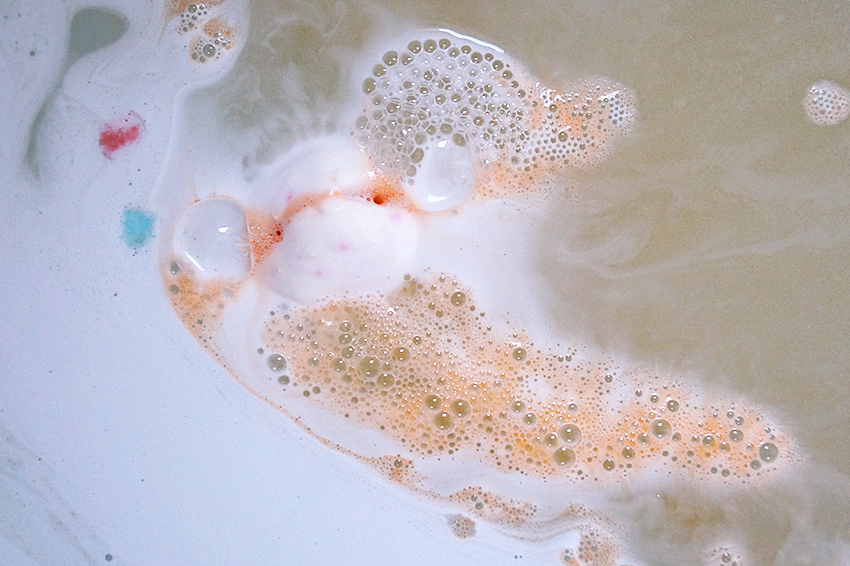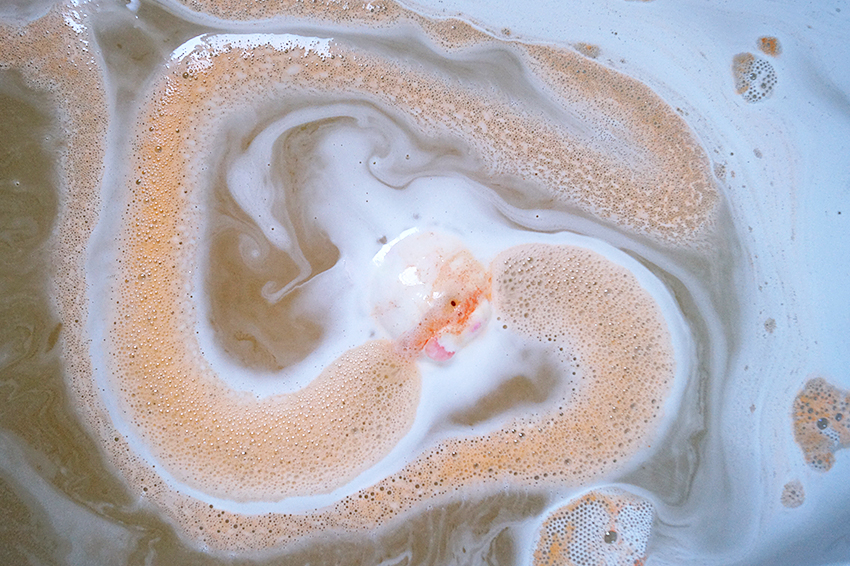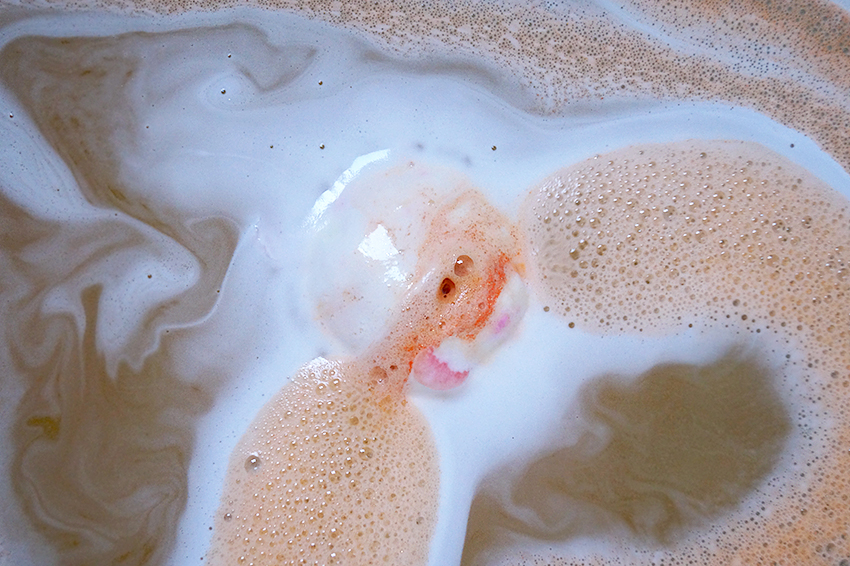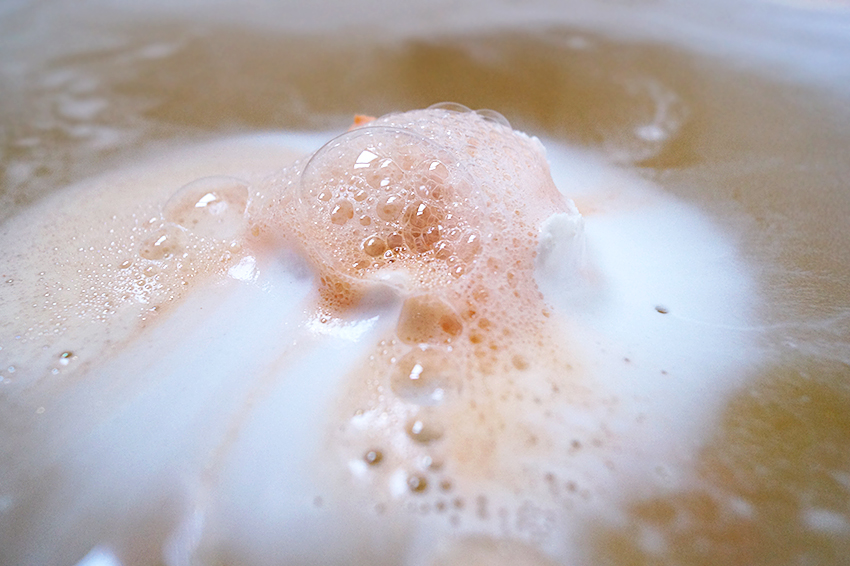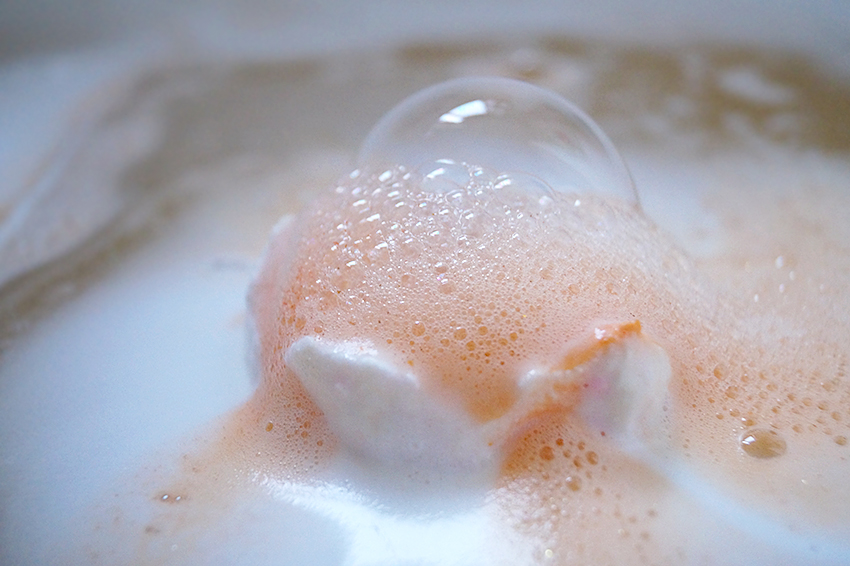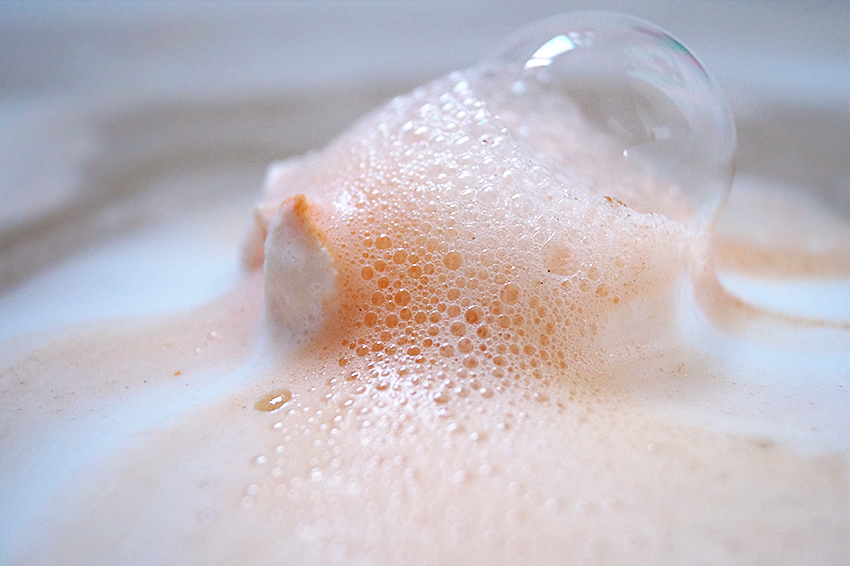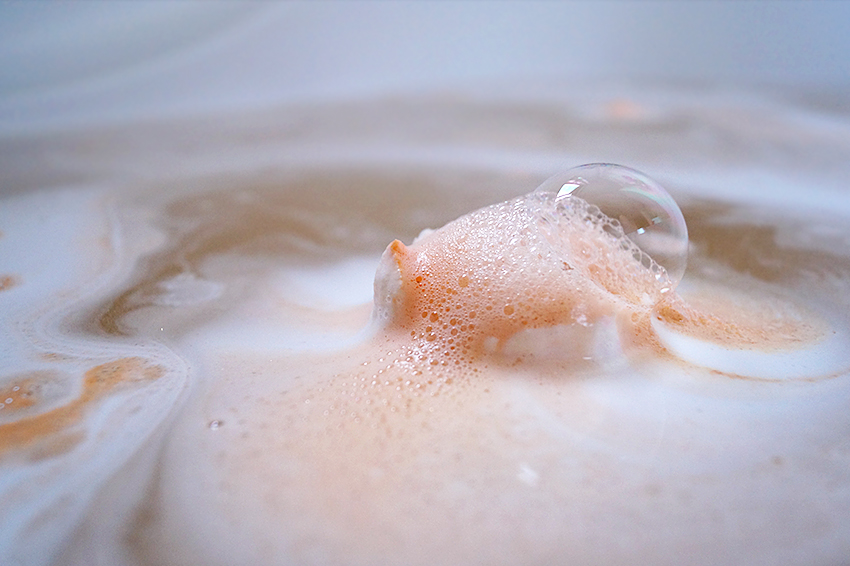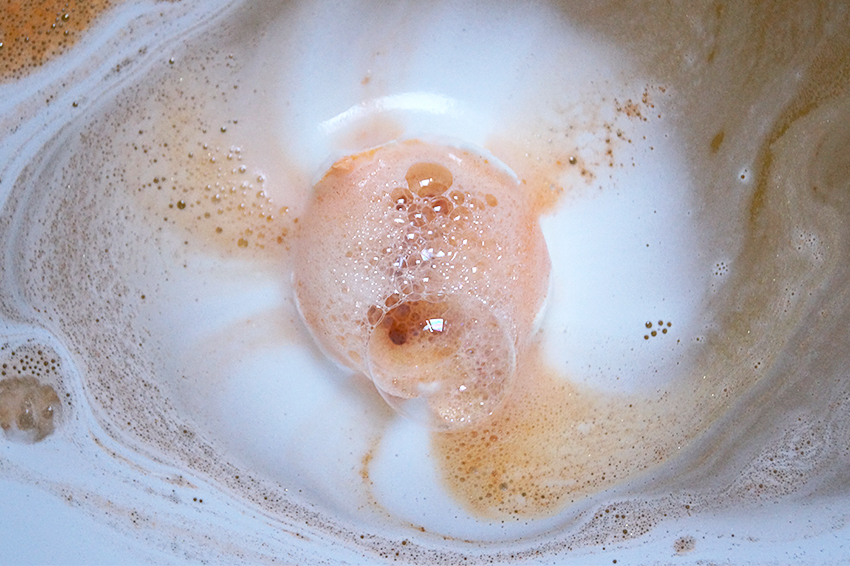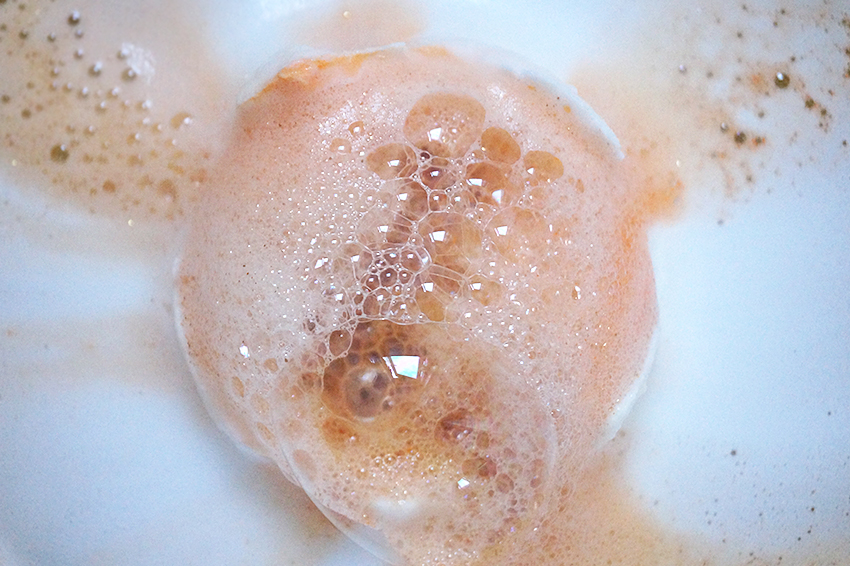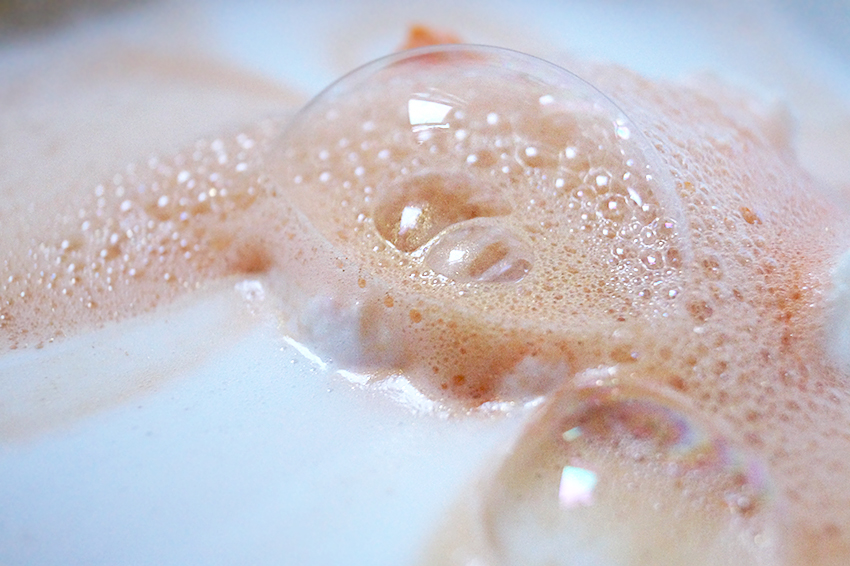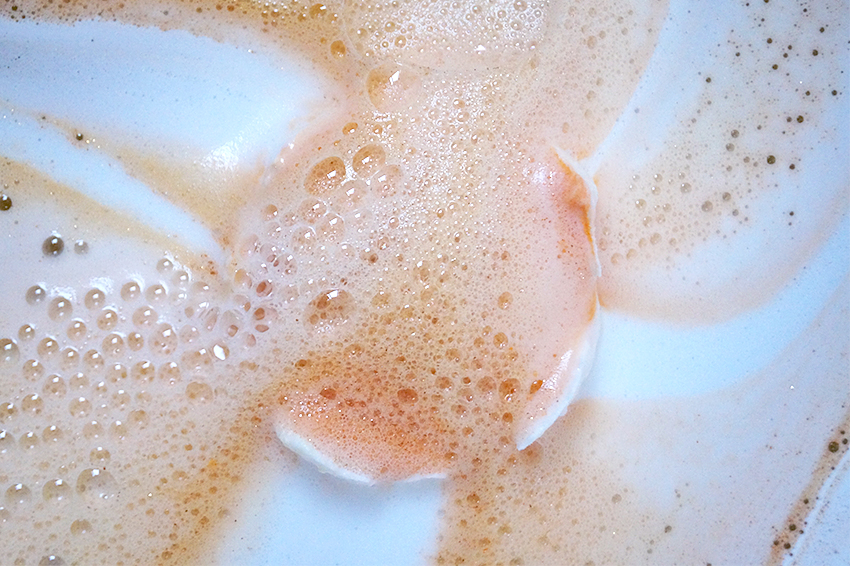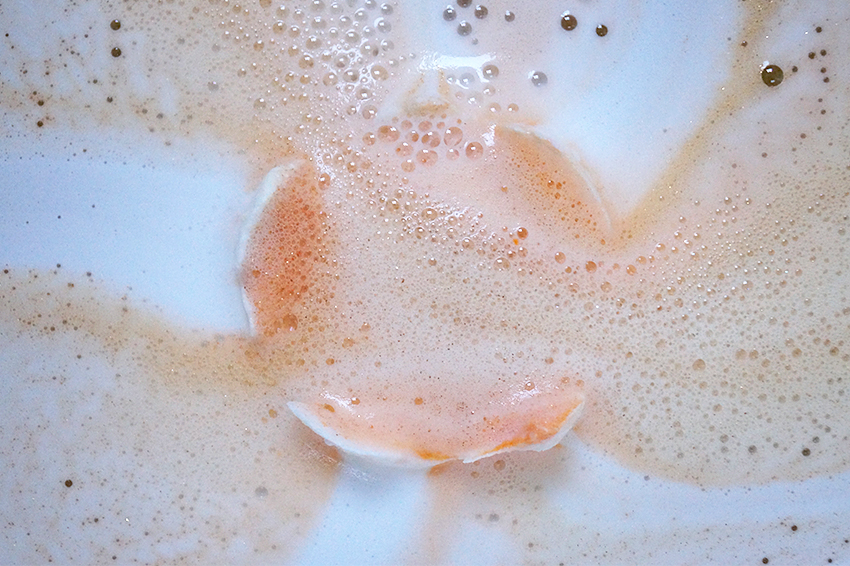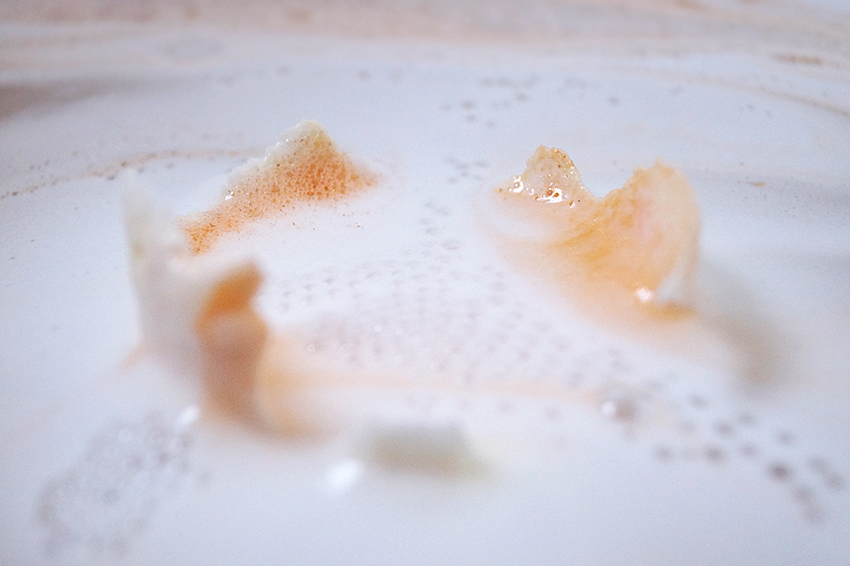 What do I think?
Upon hitting the water, it starts to slowly create a thick, rich foam. Wait, what? That's strange — I'm used to them to immediately start fizzing! Dragon's Egg really takes its time, it needs about 10 minutes to fully disintegrate into the water. It starts with slowly releasing a white foam, but after a few minutes, it suddenly starts to spin like crazy. Well, good morning to you too! It starts to vigorously spurt out streams of orange and white foam, and the popping candy can now be heard. Dragon's Egg is swirling through the bath, covering the entire surface with a blanket of soft foam. In the end –like a real egg!– there's only a shell left, that dissolves slowly.
The scent is now a lot more warm and woody — there's nothing left of the zesty citrus scent. It's a pity that I couldn't pick up the scent during bathing! The water turned out to be some kind of copper / golden shade, full of lustre. It's gorgeous! The pieces of rice paper float on the surface, and when you grab them, they feel the same like the pieces of jelly from the jelly bombs. You can squish them. You should squish them. It feels nice.
Well, if there's one thing for sure, it's that Dragon's Egg surprised me a LOT. I didn't expect it to be this colorful and fun. My skin felt softer and more hydrated afterwards, which is always a welcome addition after a nice bath. Despite the lack of scent during bathing, I could pick up the scent very lightly on my skin. The bath was easily rinsed clean, and there were some glitters left behind on my skin — but just like the scent, very subtly, like a shimmer. This is definitely a bath bomb that I will buy more often!

Lush Dragon's Egg Bath Bomb costs £3.95 (England) / $7.45 (USA).