Review: Lush Rudolph Bath Bomb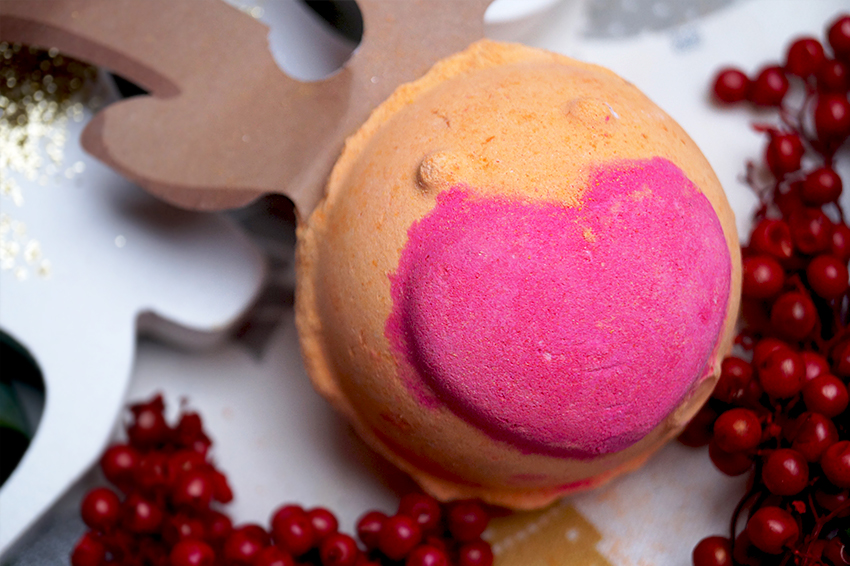 Where were you, when you find out that Perle de Sel wasn't coming back this Christmas? I remember it very well. A black day in my life. Perle de Sel was on its way becoming my favourite Christmas bath bomb, until… they decided not to bring it back this year. How crude can you be? Perle de Sel was a beautiful bath bomb, Snowcake-scented, aka the best Christmas scent. But… there is a bath bomb this year with the Snowcake scent! But is it as beautiful as Perle de Sel? Let's find out.
If you're curious about this bath bomb, then keep on reading.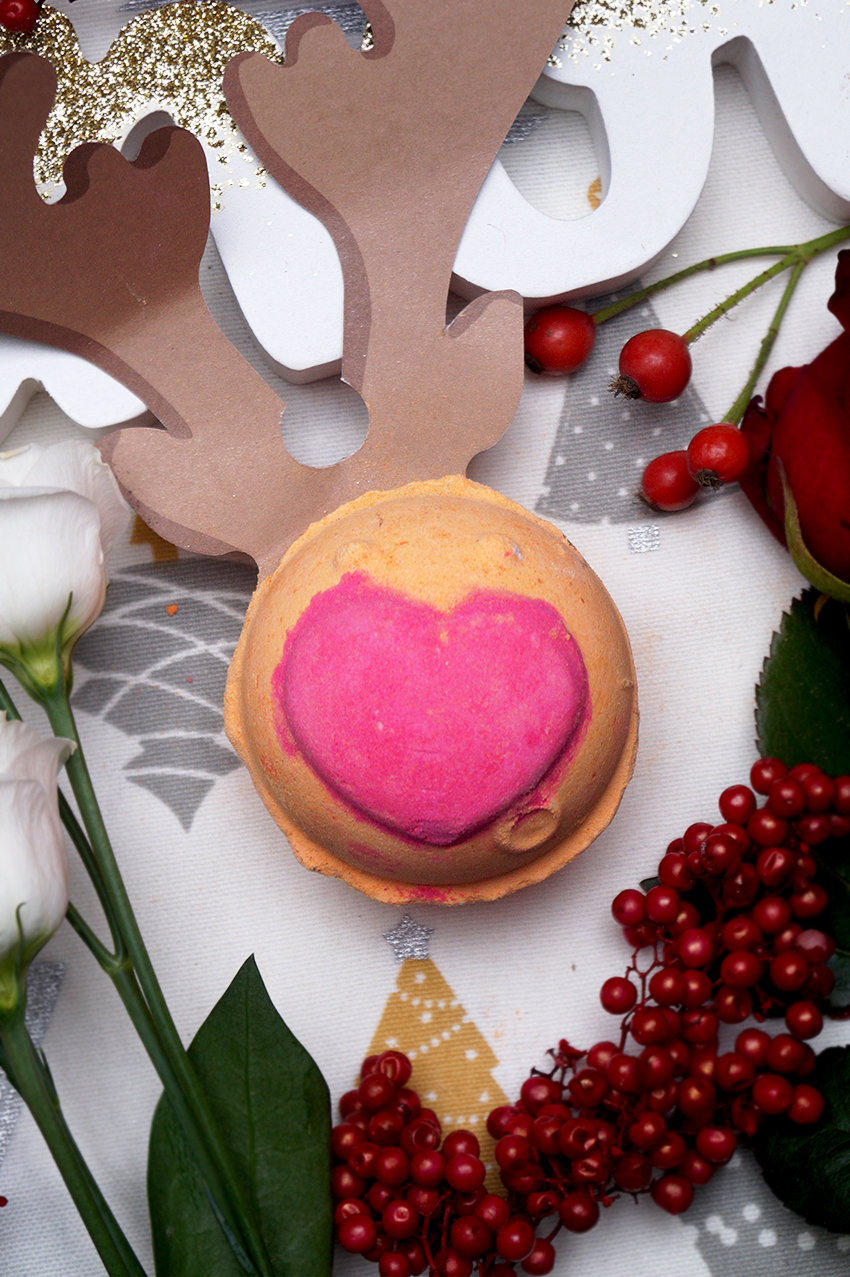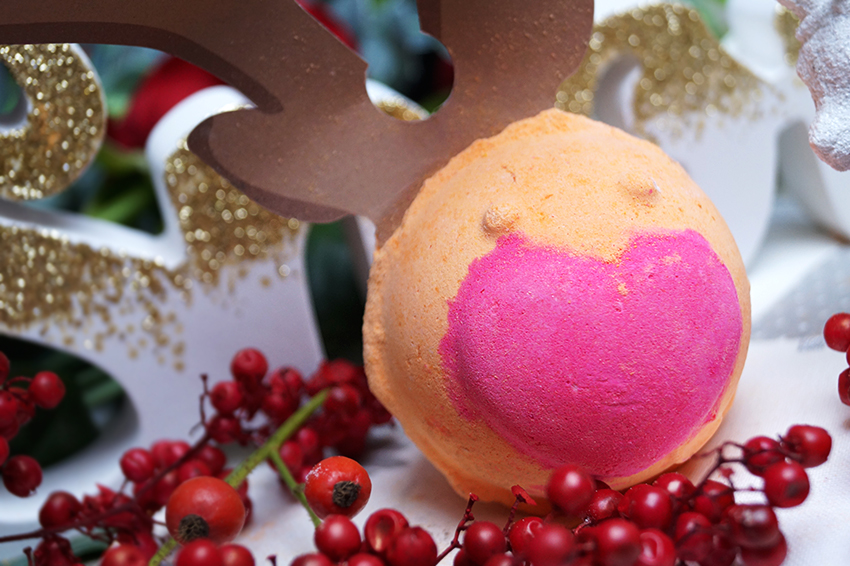 What is it?
Ingredients: Sodium Bicarbonate, Citric Acid, Fair Trade Organic Cocoa Butter, Perfume, Cassie Absolute, Rose Absolute, Benzoin Resinoid, Cream of Tartar, Water (Aqua), Sodium Coco Sulfate, Dipropylene Glycol, Cocamidopropyl Betaine, Propylene Glycol, *Benzyl Benzoate, Colour 47005, Colour 45350, Colour 14700, Colour 45410:1
Lush Rudolph Bath Bomb costs £3.95 / $5.95 and is part of the Christmas range. It's a somewhat smaller bath bomb, with paper antlers. He has a rose heart nose, a mouth and two eyes. Well, isn't he just darn cute? Rudolph contains cocoa butter — great for dry skin! — but also cassie, rose and benzoin. These ingredients soften and nourish the skin and relax the muscles. The smell is, if you ask me, the best thing about this bath bomb! It's Snowcake scented, so there's no doubt I'll be buying more Rudolphs (heck, I'll buy an entire family of Rudolphs), if only to make the room smell like Snowcake.
The scent of Rudolph, the Snowcake scent family, is a warm, creamy and marzipan-sweet scent. A very wintery scent. Snowcake is a scent that I find hard to describe, it's just an amazing scent. There's a sweet note to it, but a lot of warmth and creaminess as well, making it a mouthwatering scent. If you haven't smelled it before, DO IT!
Play the video in 2160p quality and on full screen for the best experience! The video has been sped up.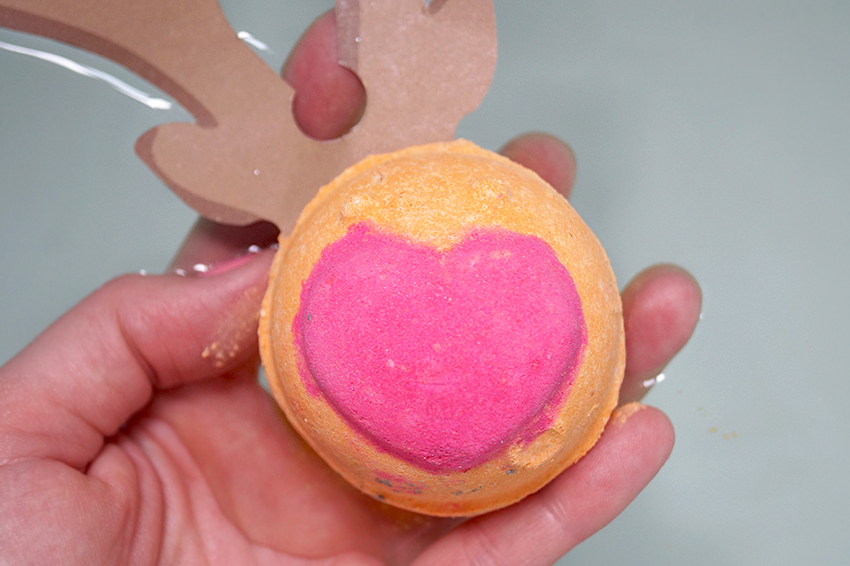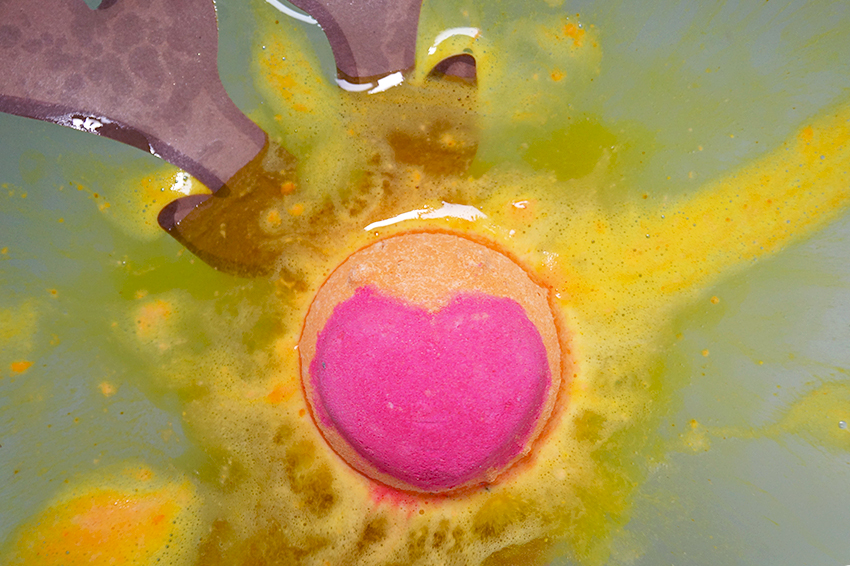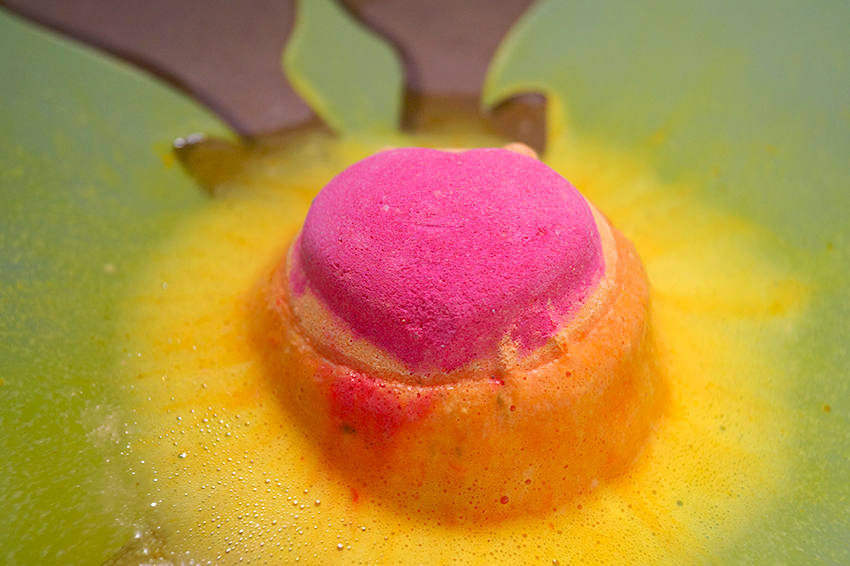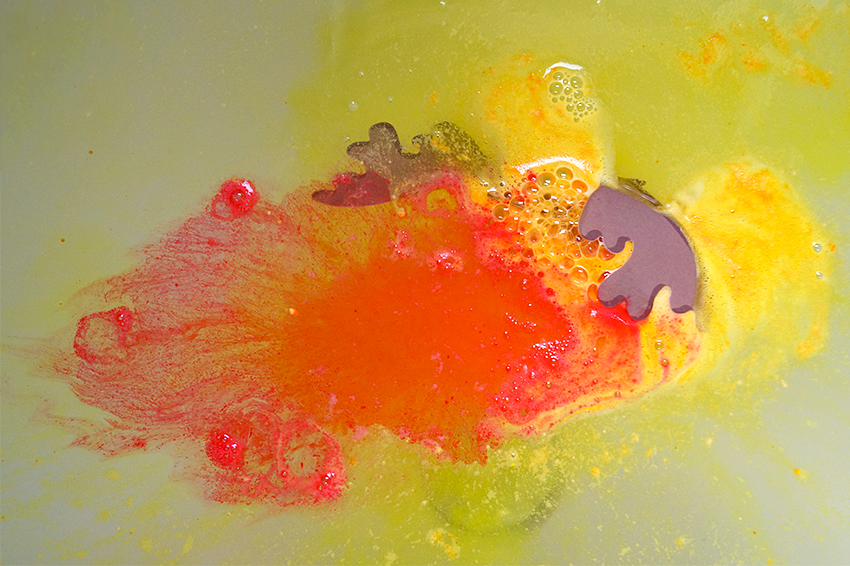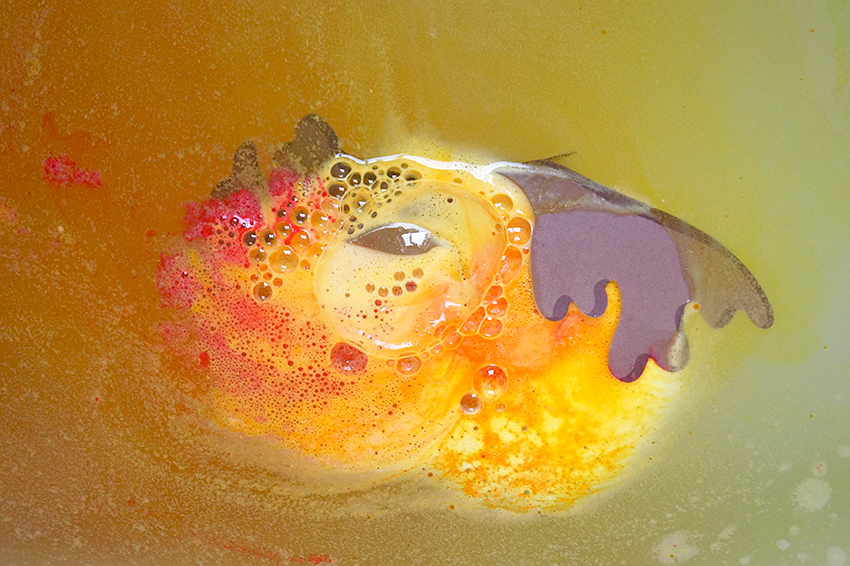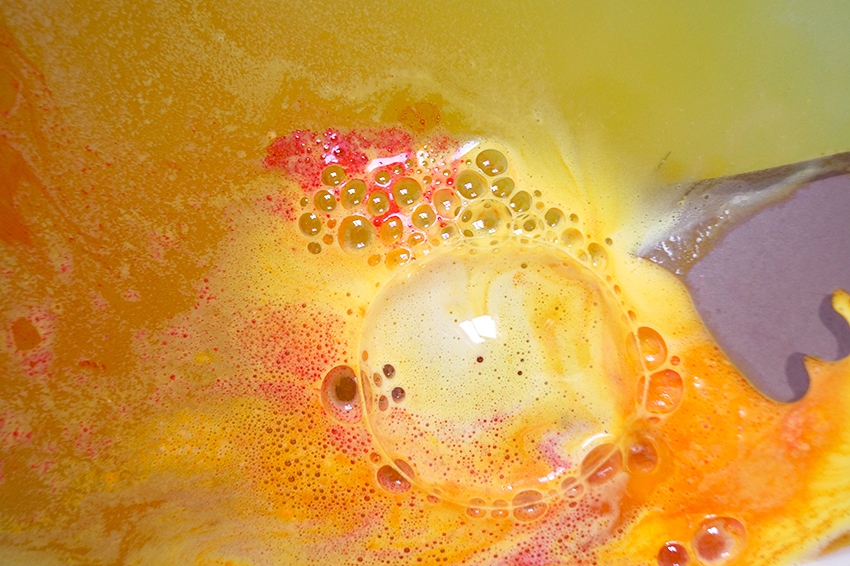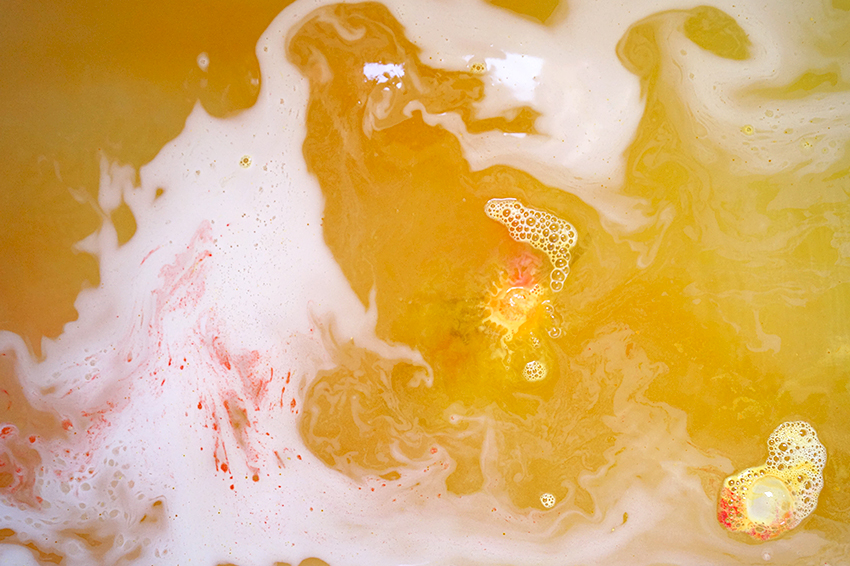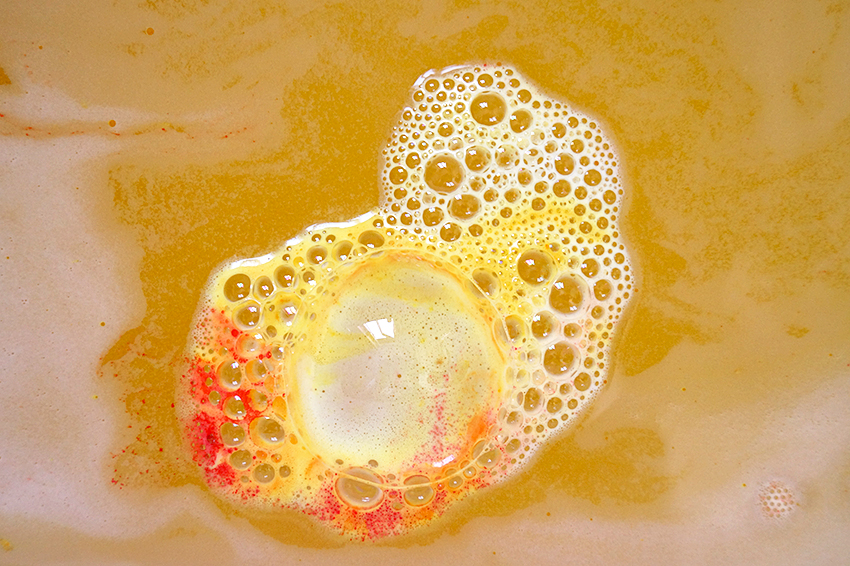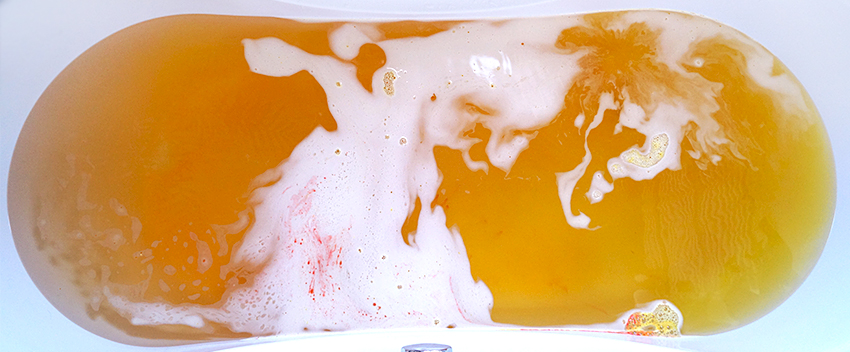 What do I think?
Rudolph spits out yellow colors onto the surface, followed by an explosion of red swirls. Strands of dark red float through the water, while the water slowly turns yellow. The colors are gorgeous — yellow, orange and red. The water turns more and more orange, which is also eventually the final color. The bath art isn't very spectacular, but it's good nonetheless. Rudolph contains no sparkles, which *apparently* some people don't like 🙄🤨
The delicious, scrumptious scent of Snowcake was present on average. Not too strong, but still noticeable. Could've been a bit stronger if you ask me, as I'm the biggest Snowcake fan. It was a lovely bath, but what surprised me most was that my skin felt amazingly soft and hydrated — there was a thin, greasy layer on my skin. Rudolph might be small, he will still provide a nice bath, with a wonderful scent and a hydrated skin afterwards. I really enjoyed this bath bomb, especially for its price. It's in no way in no way inferior to bigger, more expensive bath bombs. I'd say, give him a chance!

Lush Rudolph Bath Bomb costs £3.95 (England) / $5.95 (USA).