Review: Lush 29 High St shower jelly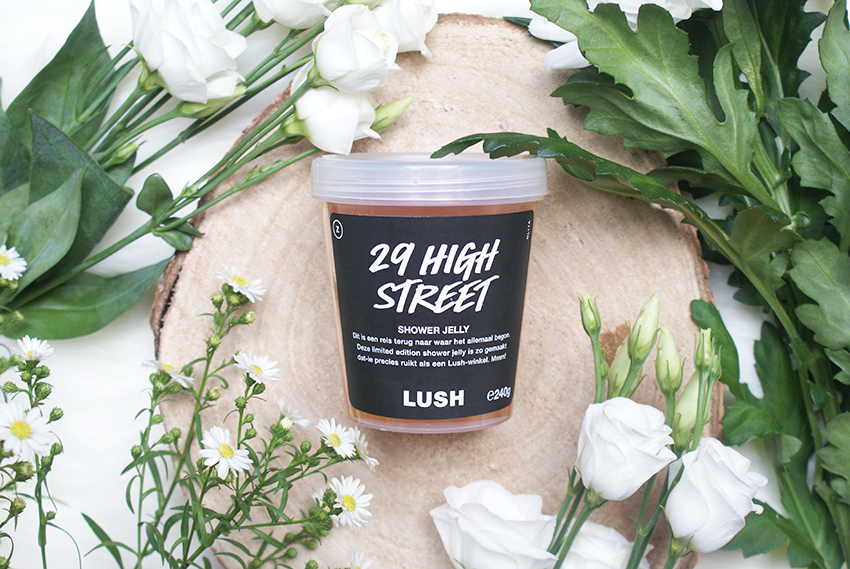 Lush has been on a roll lately. They're launching like, sixteen hundred products all at once, including a few new jellies. (Europe and UK only though) I was determined NOT to buy any of the new jellies. I mean, I needed to save my money for those 54 new bath bombs as well. I really need a second mortgage in the mean time to pay for all those new products.
So, no more jellies, I said. And as you can, that plan failed. What a surprise. I DID only buy 3 though! One of them is 29 High St., which smells like a Lush store. Yep, you read that right. From now on, in addition to already buying half the store's contents, you can also take home the scent.
Are you curious about my opinion on this jelly, then keep on reading.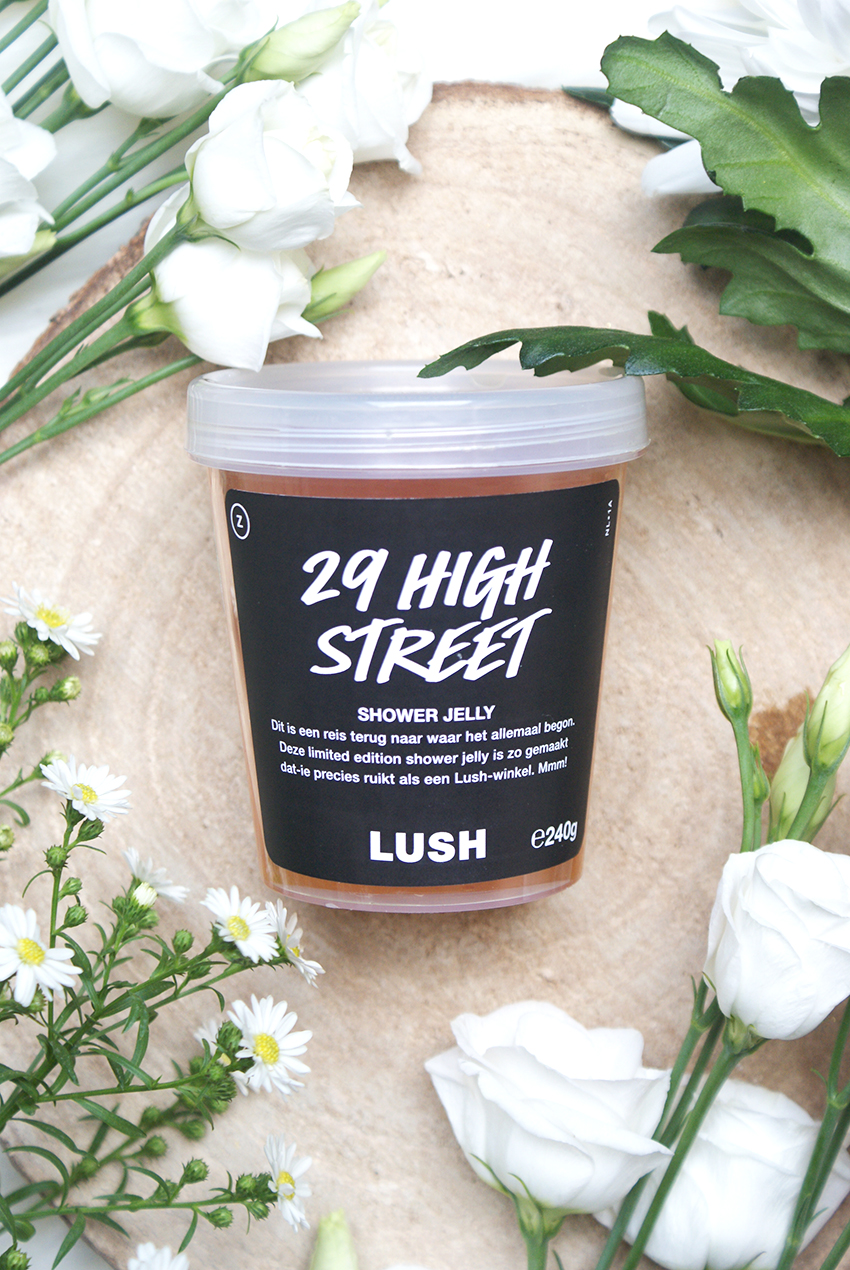 What is it?
Lush 29 High St shower jelly costs £11.95 for 240g. It is part of the Community Favorites and therefore only temporarily for sale in the webshop, together with 8 other jellies. The only size available is 240g, that's a pretty big jar. And it's a big jelly, in my experience it lasts a long time. In fact, I don't think I've ever finished a big jelly. But if you don't feel like using a jelly at all, you can also turn the jelly into a shower gel.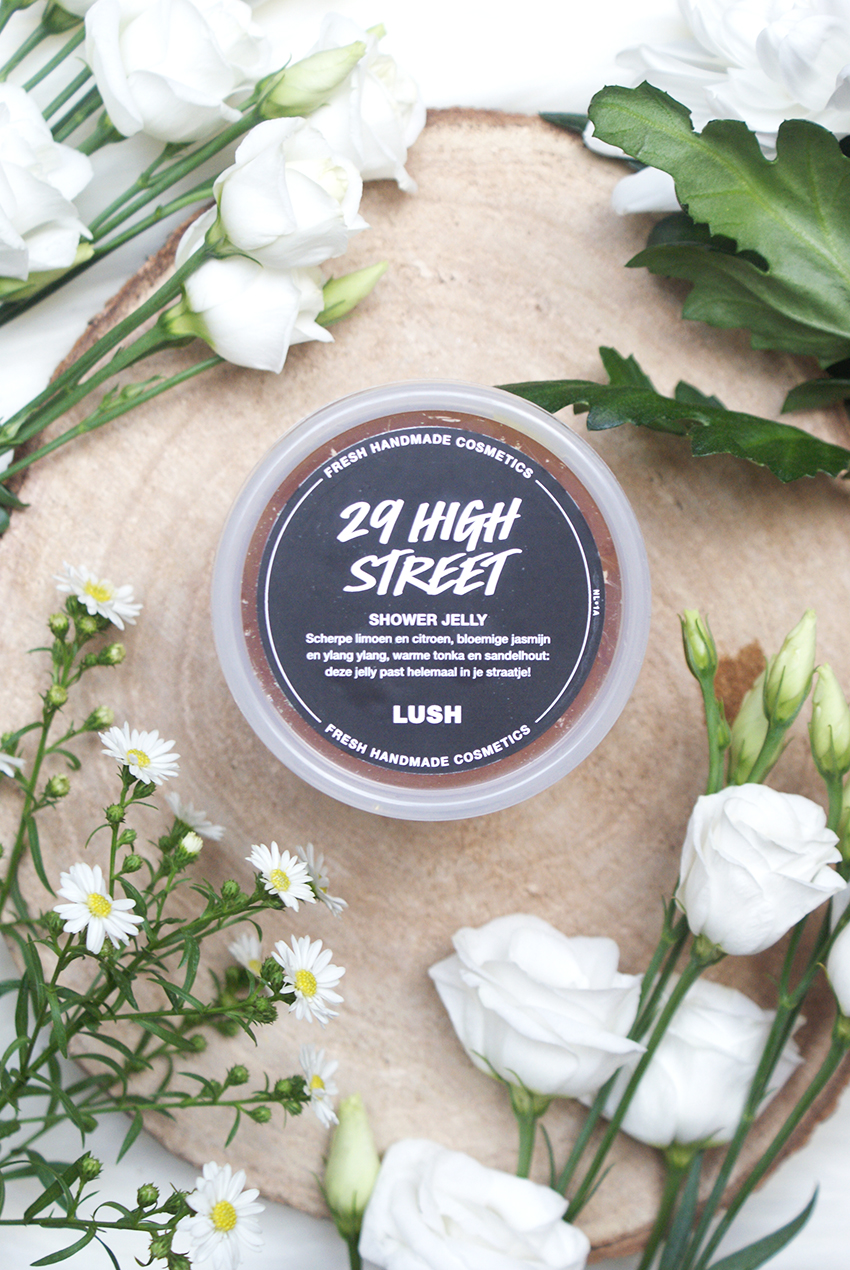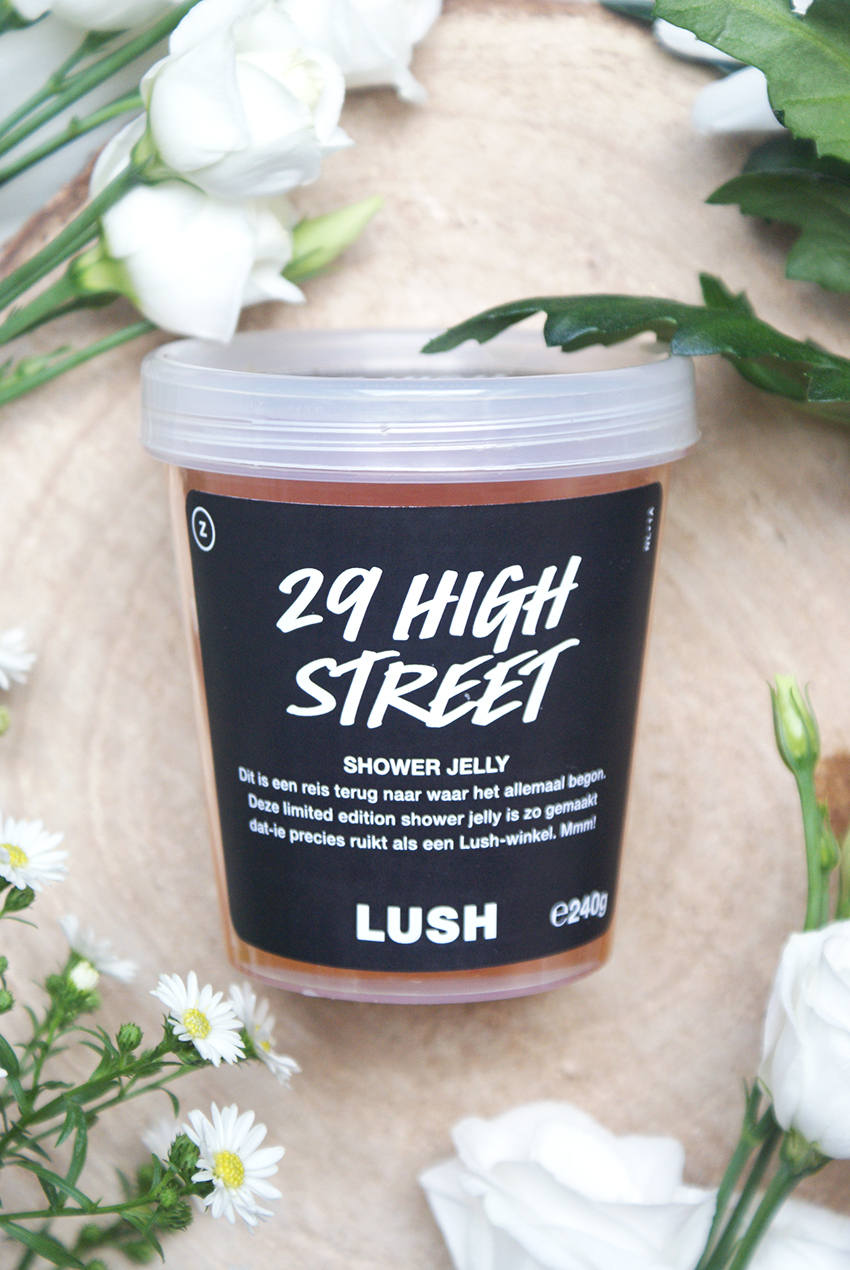 What's inside?
Ingredients: Glycerine, Jasmine Flower Infusion, Sodium Laureth Sulfate, Propylene Glycol, Carrageenan Extract, Perfume, Jasmine Absolute, Sicilian Lemon Oil, Lime Oil, Sandalwood Oil, Tonka Absolute, Ylang Ylang Oil, Fresh Organic Lemon Juice, Gardenia Extract, Alpha-Isomethyl Ionone, Benzyl Alcohol, Butylphenyl Methylpropional, *Citral, Coumarin, Hydroxycitronellal, *Limonene, *Linalool
A jelly is of course veryyy wobbly, so it's no surprise that it consists mainly of glycerine and carrageenan extract (seaweed). These give the jelly its fun structure. In addition, Sodium Laureth Sulfate has been added so that it will lather when in contact with water. Propylene Glycol is a solvent, it also has a moisturizing effect. There are also some synthetic fragrances and colors in the jelly, as well as perfume.
Furthermore, the jelly consists of delicious oils – jasmine, lemon, lime, sandalwood, tonka, ylang ylang, gardenia. Hopefully this gives you already an idea of the scent, because it's darn hard to explain the scent 😂 If you have Aubergine Bath Bomb somewhere laying around, go sniff it, because it shares it scent with 29 High St.
Like I said, 29 High St. smells like a Lush store. But how does a Lush store smell exactly? Well to be honest, I think it's a mix of multiple scent notes – floral, sweet, fruity, citrus, warm. It's not just one particular scent note. It's literally everything thrown together, and yet it smells like heaven.
When I smell it, I first notice a warm, floral scent. I can clearly detect the jasmine and ylang ylang right away, but also the notes of lemon and lime are present. How special is this scent? It's both floral and citrus. Yet this combination ensures that it is a wonderful fragrance that indeed reflects a Lush store. I can see how this is a popular scent among Lushies. It's a typical Lush scent that will never forget, once smelled.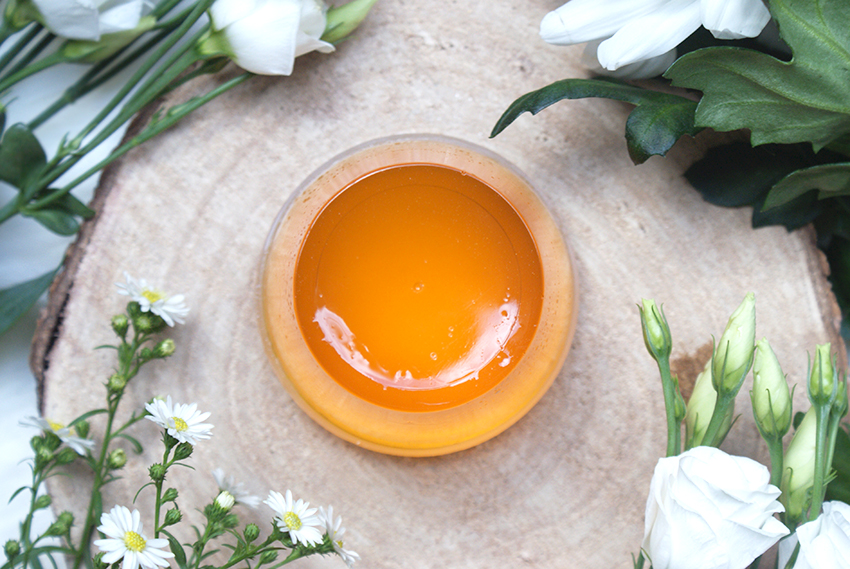 What do I think?
I acutally don't really like using jellies, it's always a struggle in the shower. And believe me, the jelly always wins. Too often I have to pick the jelly up from the floor, it's nearly giving me a hernia. And a headache. And a bad mood. But, also soft skin. In fairness, my skin always feel super soft after using a jelly. It's making my skin hydrating and supple, I can really feel the difference. So I'd say it's definitely worth the struggle in the shower.
The scent of 29 High St. comes alive in the shower. It's like being transported into your local Lush store, but with a shower curtain around you. Now I must admit that my bathroom already smells like a Lush store, but I don't smell it anymore after a while, because I get used to it. So that makes 29 High St. a very welcome addition to my stash. Despite struggling with using the jelly, I'm very happy that I've bought it. I might cut off a half and turn it into a shower gel.
If you struggle with using jellies as well, you might want to check out my article on how to use a Lush shower jelly.

Lush 29 High St shower jelly costs £11.95 (England).

3 Responses to Review: Lush 29 High St shower jelly