Review: Lush Honey I Washed The Kids Bath Bomb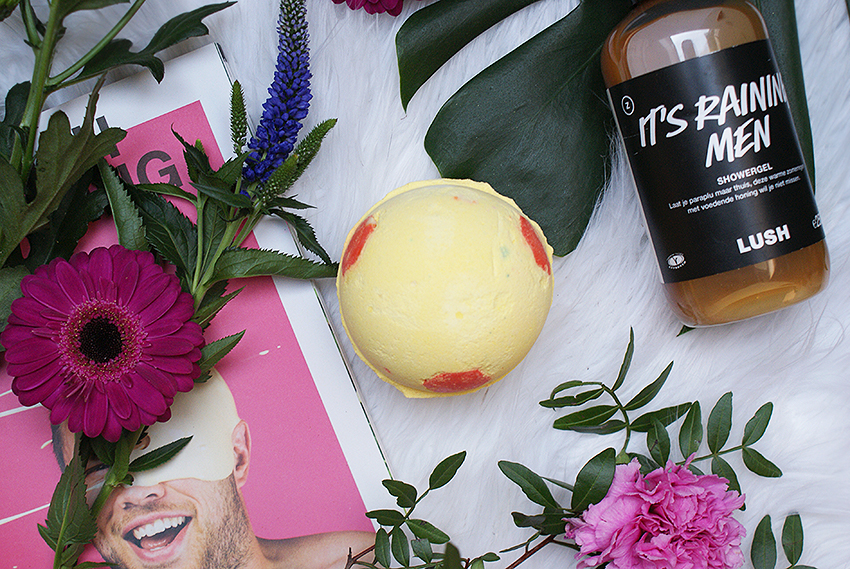 One of the best known fragrances of Lush is Honey I Washed The Kids. Products of this fragrance line contain the delicious scent of honey, vanilla and caramel. I have had almost all products with this fragrance, and every time I use them, I really enjoy the warm scent. I was therefore curious about the bath bomb with this exact same scent. So hop, from the shopping basket directly into the bath.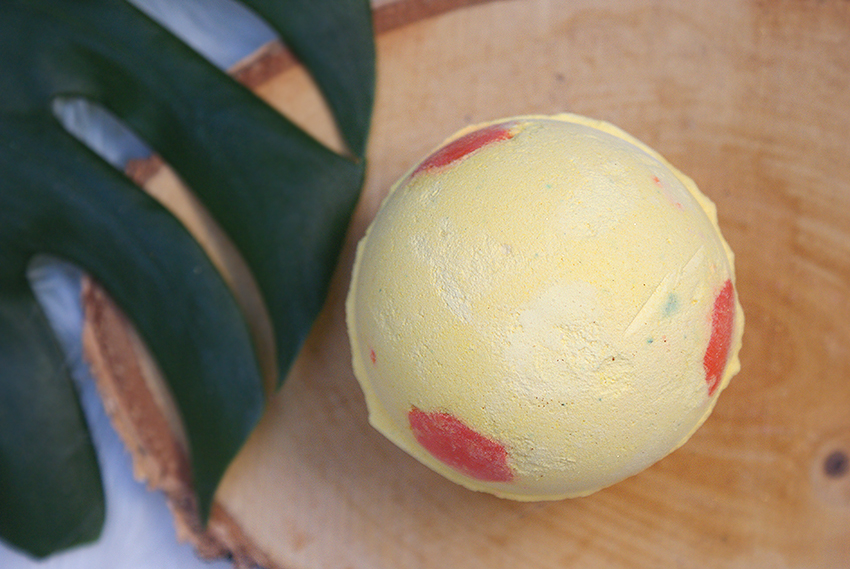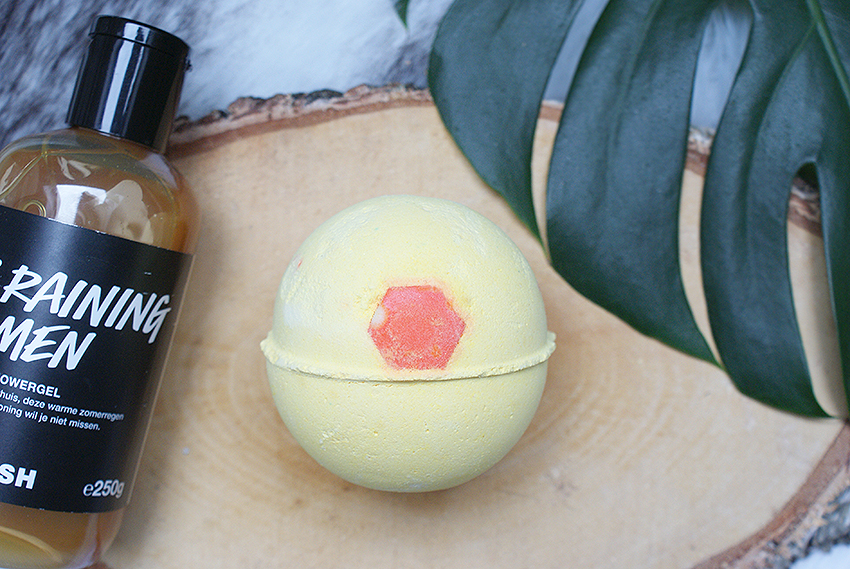 What is it?
Lush Honey I Washed The Kids Bath Bomb costs £3.95. Unfortunatly, at times of writing this article, the bath bomb disappeared from the UK and Dutch webshop. It was one of the Community Favourites, but it's been sold out I believe. It's still for sale in Japan.
I already hinted about the scent — honey, vanilla, caramel, butterscotch. That is exactly how its smells: sweet and warm, I can see why this scent is so popular with a lot of people. The bath bomb is not necessarily attractive to see, bright yellow with orange pieces in it. Yet this is a bath bomb that you should really buy purely for the smell, not for its appearance. It contains orange oil, bergamot oil, gardenia extract, olive oil, castor oil and aloe vera – and the colored pieces are actually cocoa butter. They will melt when dropped into the water. Another great thing is that this product does not contain any honey, so it's vegan as well.
Sodium Bicarbonate, Citric Acid, Fair Trade Organic Cocoa Butter, Brazilian Orange Oil, Bergamot Oil, Gardenia Extract, Extra Virgin Olive Oil, Organic Castor Oil, Aloe Vera Extract, Glycol, Laureth 4, Butylphenyl Methylpropional, Citronellol, *Limonene, Perfume, Colour 47005, Colour 15510, Colour 45410, Colour 19140.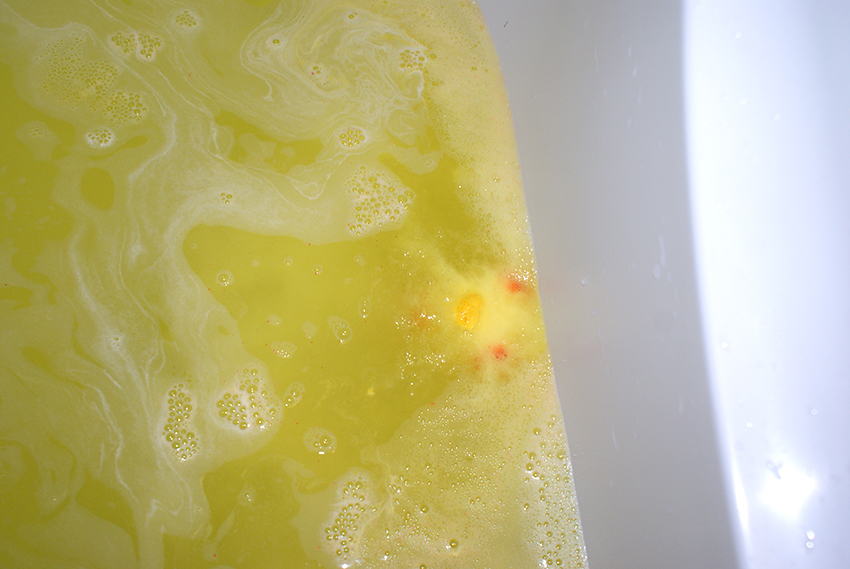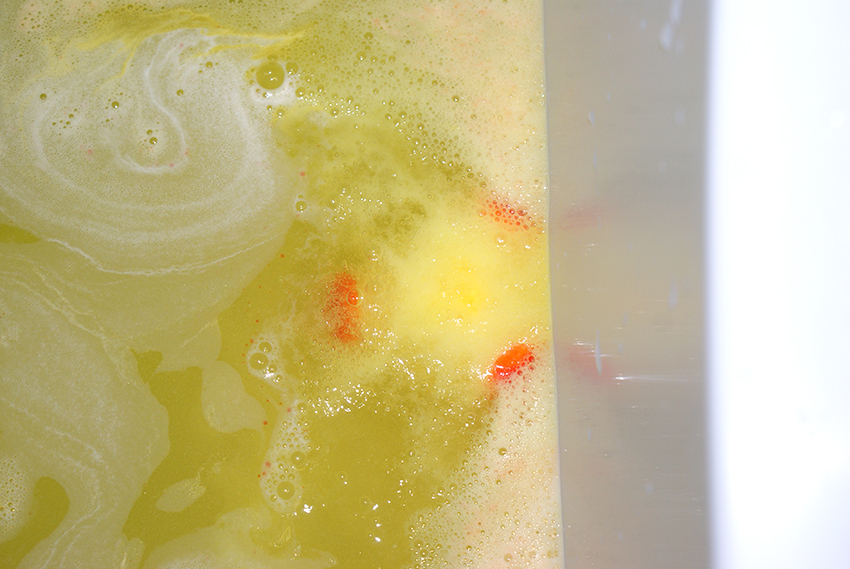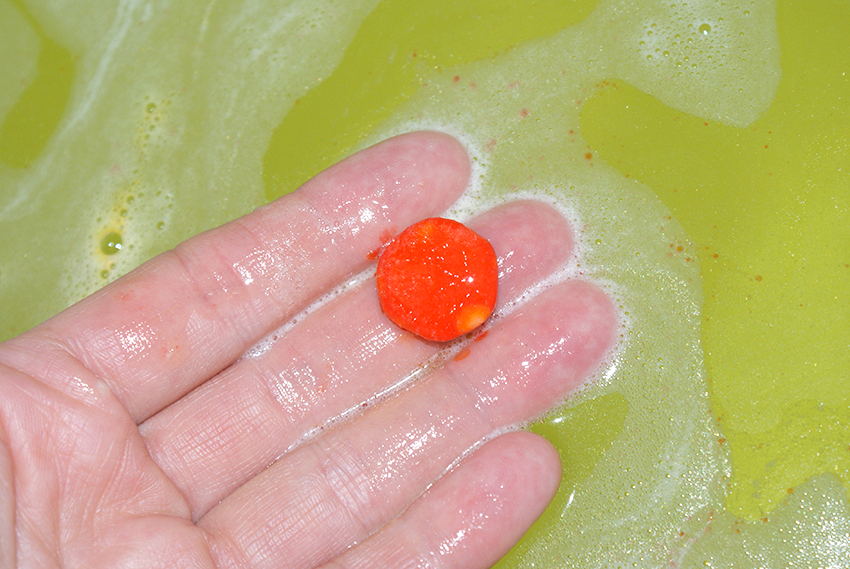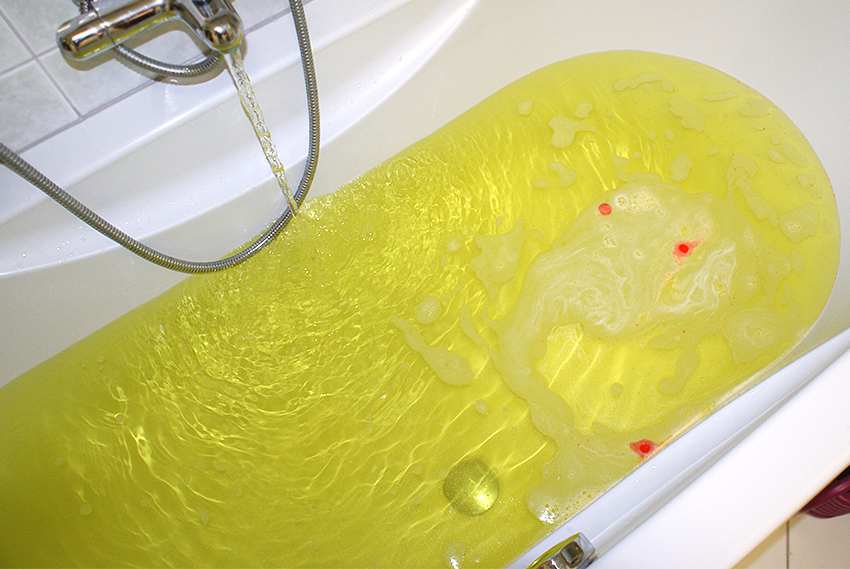 What do I think?
As you can see, the color of the water turns into a somewhat.. uncharming yellow color. It's a quick fizzer, so it's gone pretty quick. The pieces of cocoa butter slowly melt in the warm water while swirling through the water. Eventually you just keep a bright yellow bath, but it's the smell makes everything good. It's a scent that is very strong, even after an hour you will still smell it in the bathroom. Definitely one of the strongest scented bath bombs Lush knows!
Another big plus about this bath bomb is that it is very moisturizing. I never really feel any difference on my skin afterwards, but this time my skin felt so soft and smooth afterwards! You felt a very light greasy layer. The pieces of cocoa butter in them have done their job really well. All in all this is a great bath bomb and I'm genuinely bummed that it's not available anymore. I do hope it will make a comeback. You can still buy it in Japan though.. gives you another excuse to step onto a plane to go to Japan, right? 😆