Review: Lush Kitsune Bath Bomb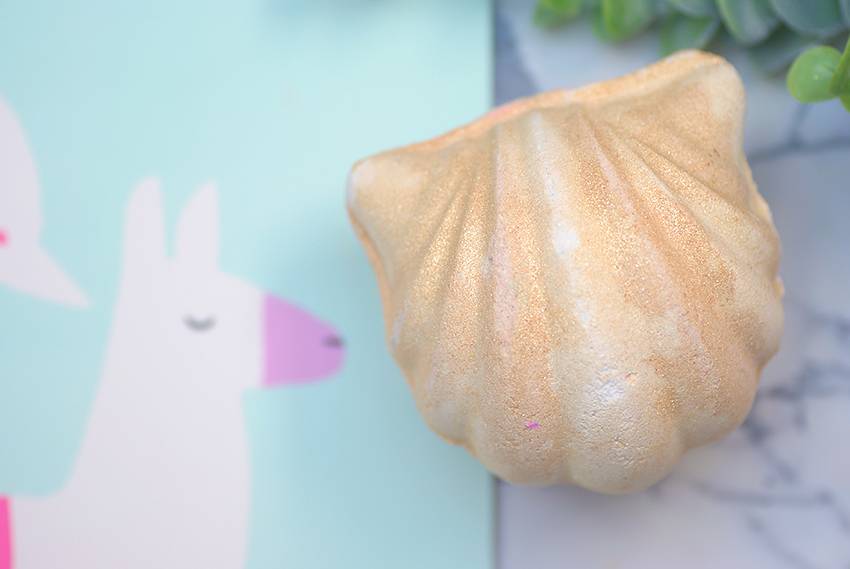 Another day, another bath bomb. I can get used to this, taking daily baths. It's funny though, because I had sweared that I would not buy a single bath bomb out of the 54.. I'm at 22 bath bombs now 🙄 But like I said earlier this week, I am really enjoying these baths. I'm enjoying Lush and I'm enjoying all these new products, so why not? Yesterday I used another great bath bomb, and today I will show it to you. And if you wonder how many bath bombs you can expect to be reviewed: I still have 12 laying around to be tested..
If you're curious about Kitsune, then keep on reading!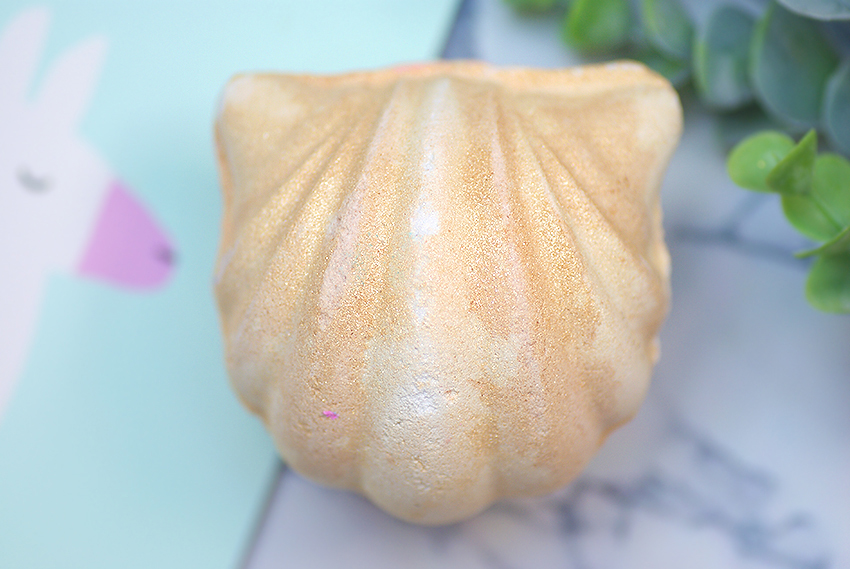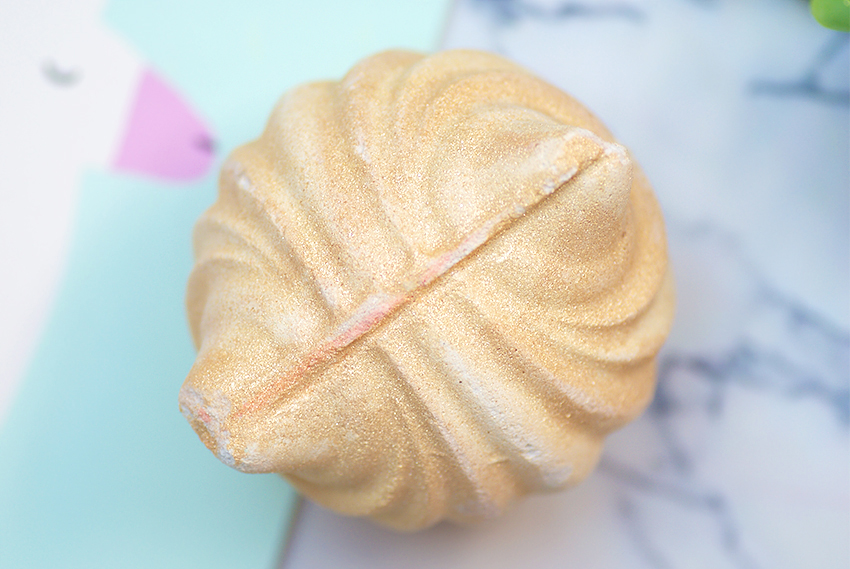 What is it?
Ingredients: Sodium Bicarbonate, Citric Acid, Titanium Dioxide, Perfume, Cedarwood Oil, Sicilian Red Mandarin Oil, Patchouli Oil, Benzoin Resinoid, Cream of Tartar, Water (Aqua), Sodium Coco Sulfate, Dipropylene Glycol, Synthetic Fluorphlogopite, Cocamidopropyl Betaine, Tin Oxide, DRF Alcohol, Silica, Benzyl Benzoate, Citral, Coumarin, *Limonene, *Linalool, Colour 77491, Colour 14700, Colour 45350
Lush Kitsune Bath Bomb costs £5.95 / $7.95 and is part of the temporary Harajuku range, consisting of 54 new, exclusive bath bombs. Kitsune is shaped like a seashell. I have no clue which one, but it just looks like a seashell. An extravagant seashell, that is. It's coated in fine, golden glitters. If you pick it up, your fingers will look like you've just swatched an overly expensive highlighter. I think this layer is gorgeous, it has a gorgeous shine to it. Kitsune is therefore very shiny and luxurious. 😍
The scent is incredibly citrusy. It contains mandarin, which really sets the tone for this scent, with an underlaying note of patchouli, which makes it a bit less citrusy. The benzoin resin makes the overall slightly sweeter. However, it remains a very characteristic citrus scent. So if you hate citrus scents, I'd really recommend another bath bomb. By the way, I bought Kitsune in the Dutch webshop, which did not list the Cedarwood Oil ingredient, strangely enough. This seems to happen more often.
Play the videos in 1080p quality and on full screen for the best experience! The video has been speeded up.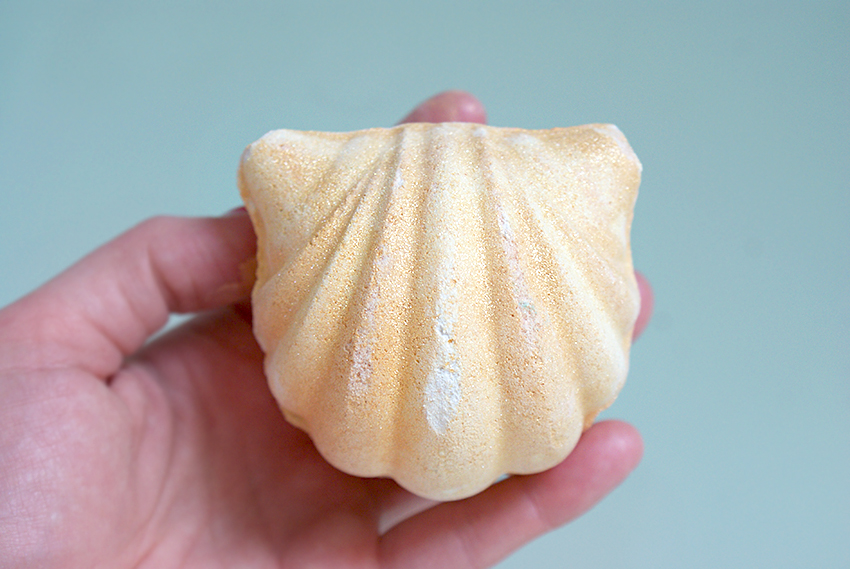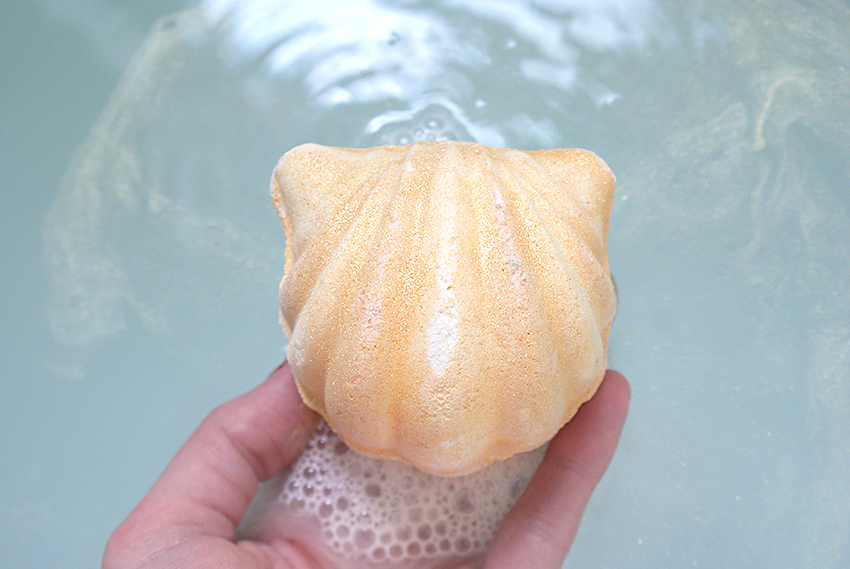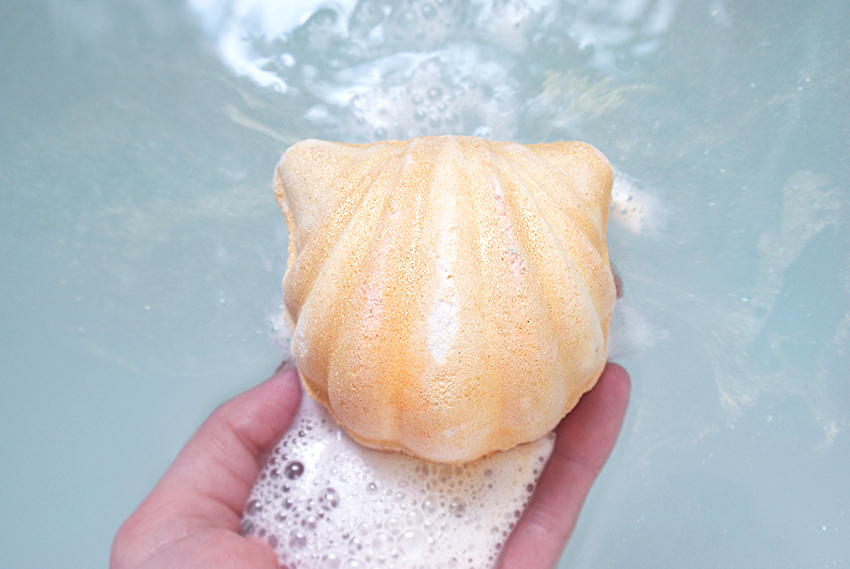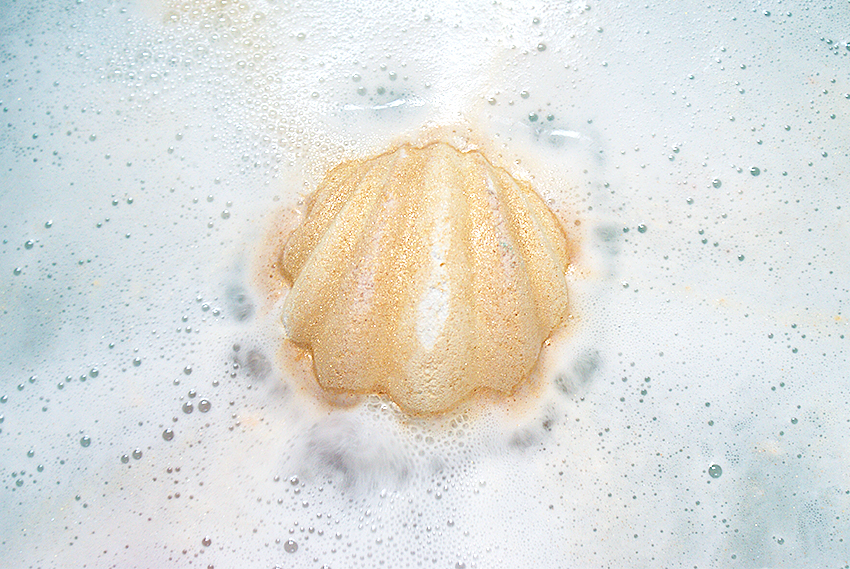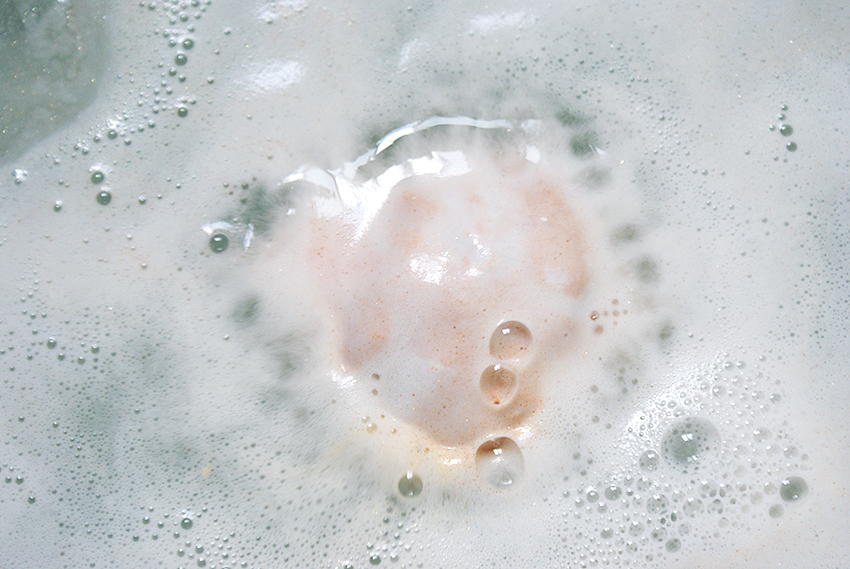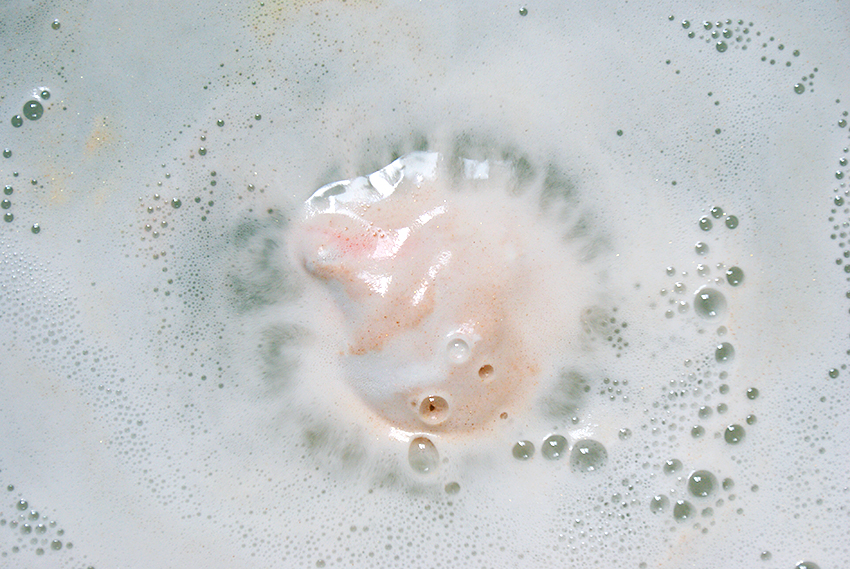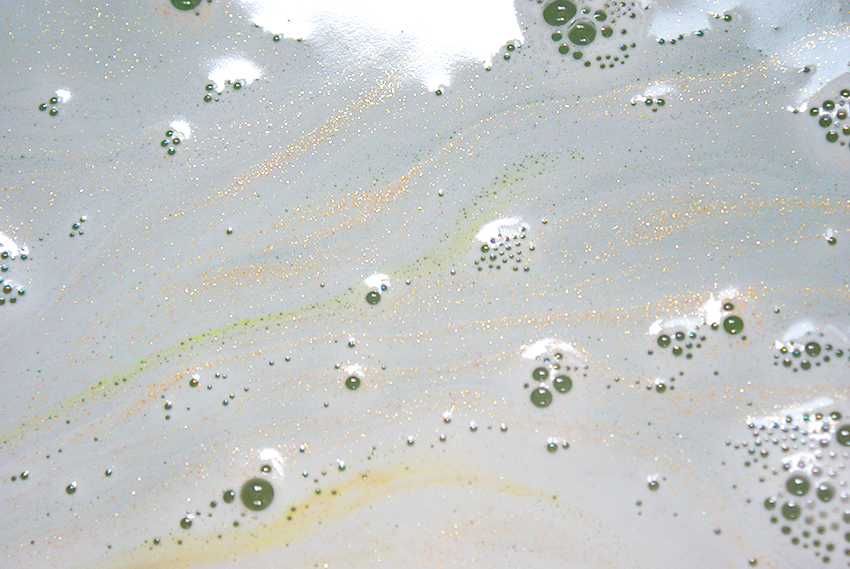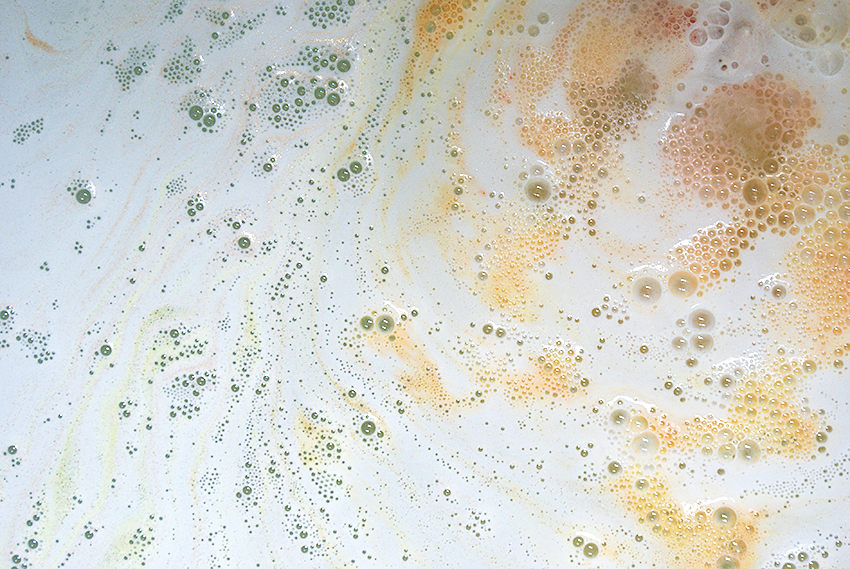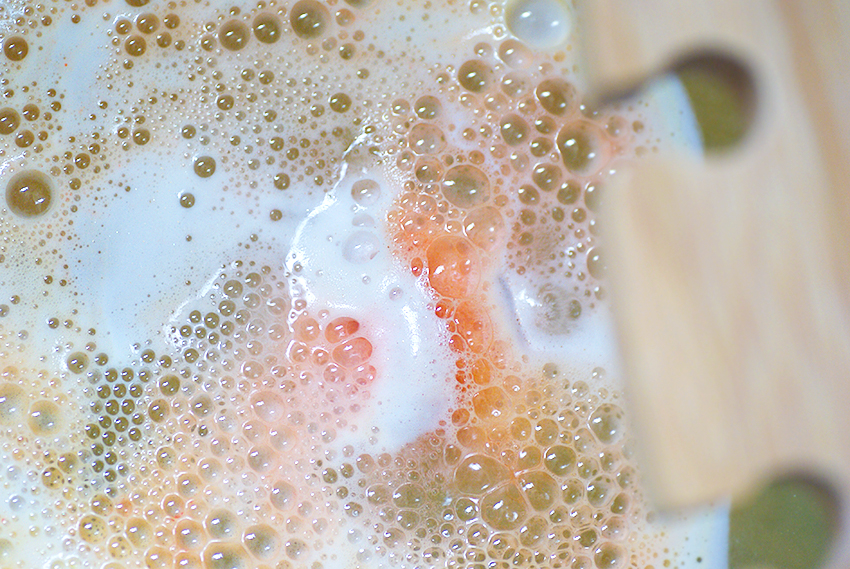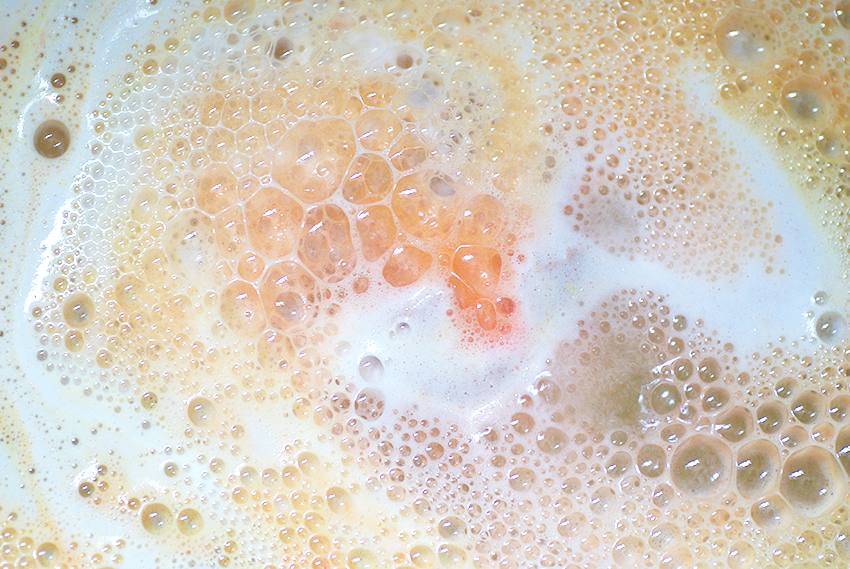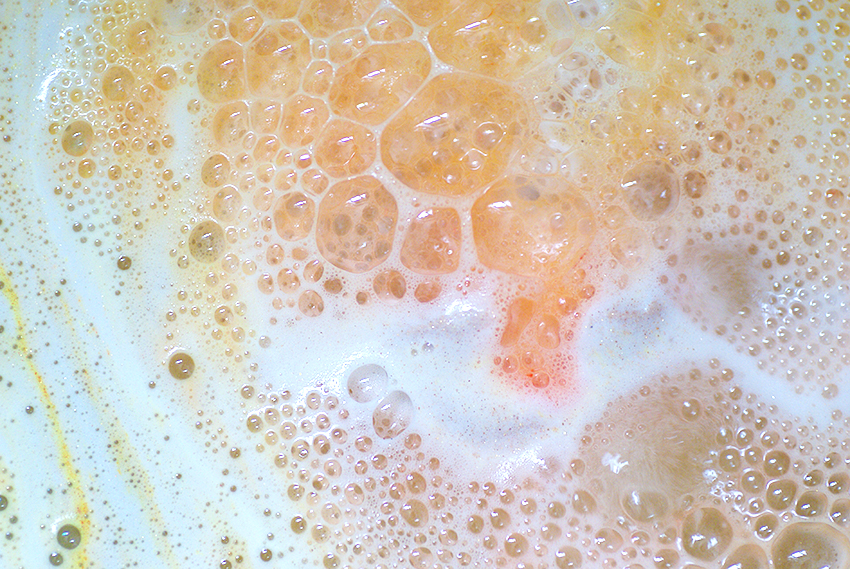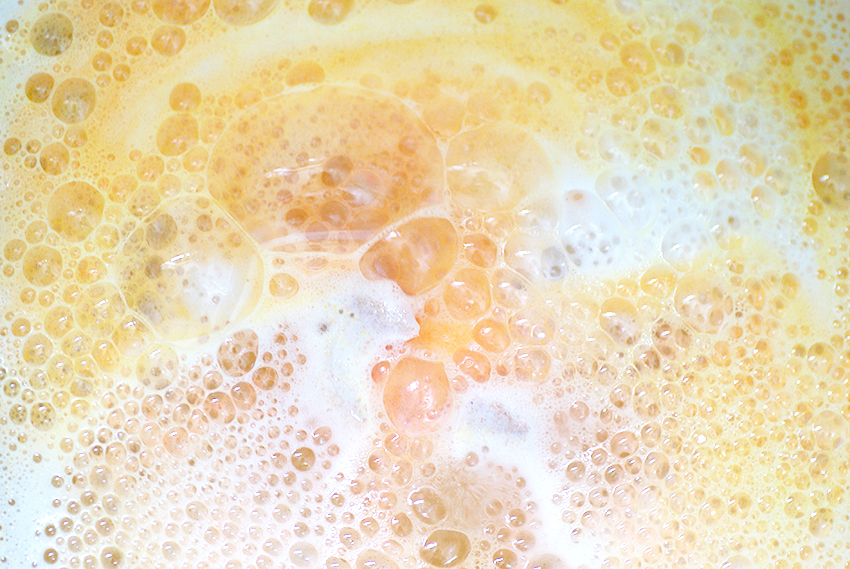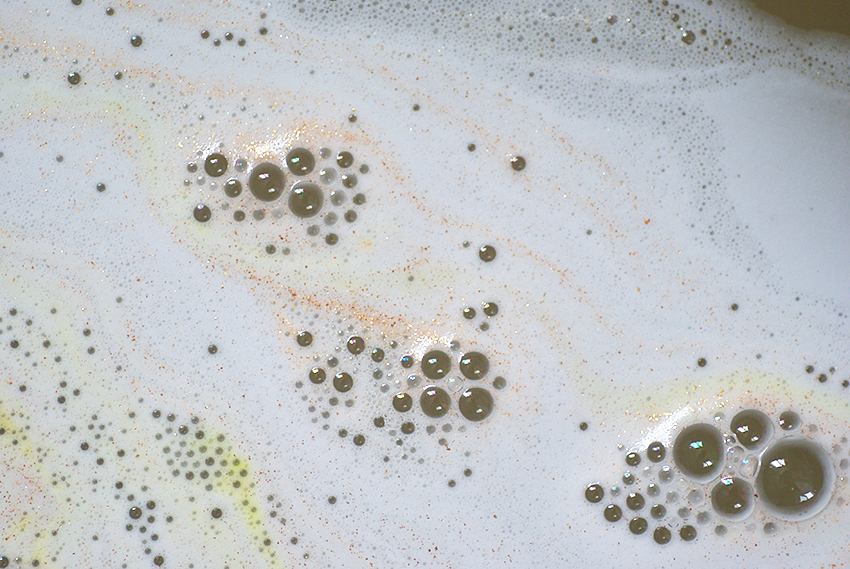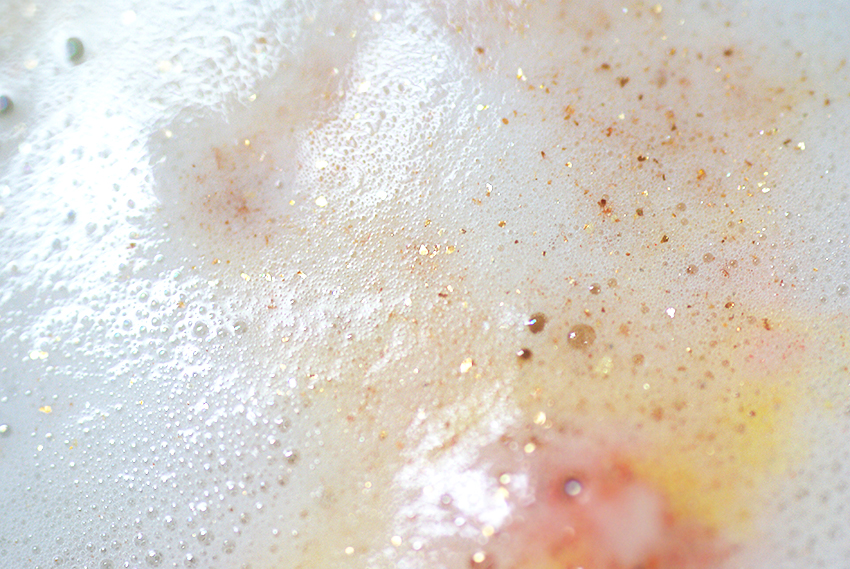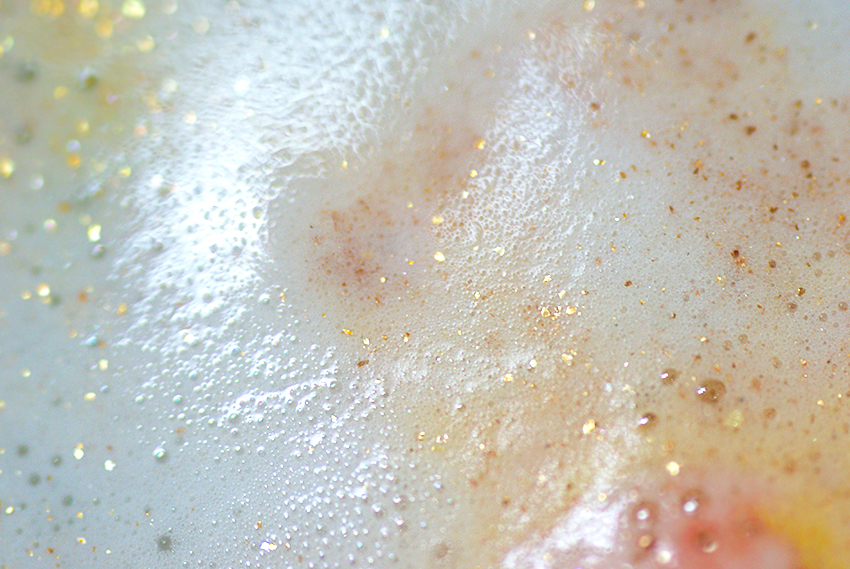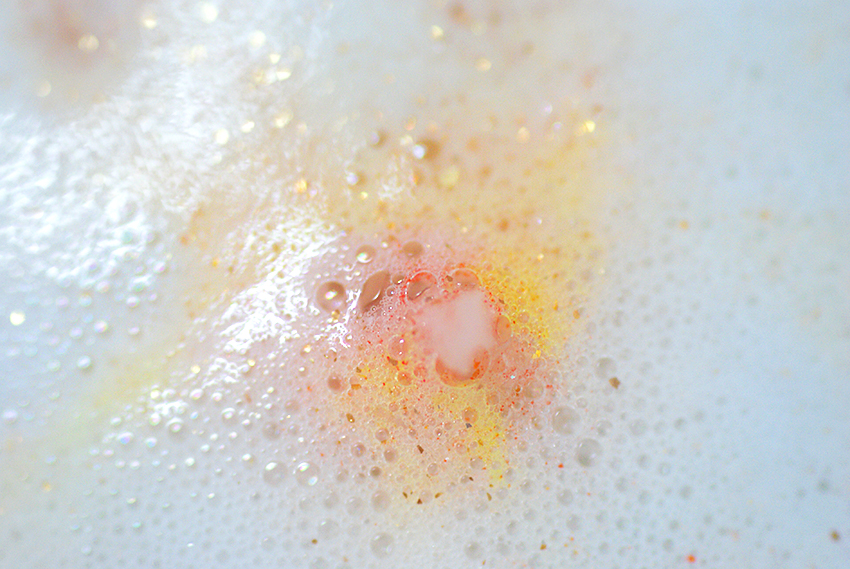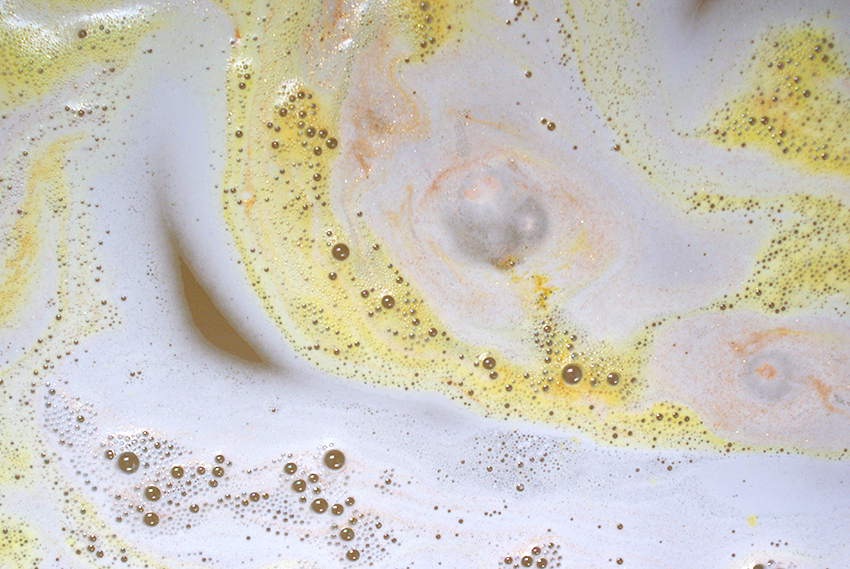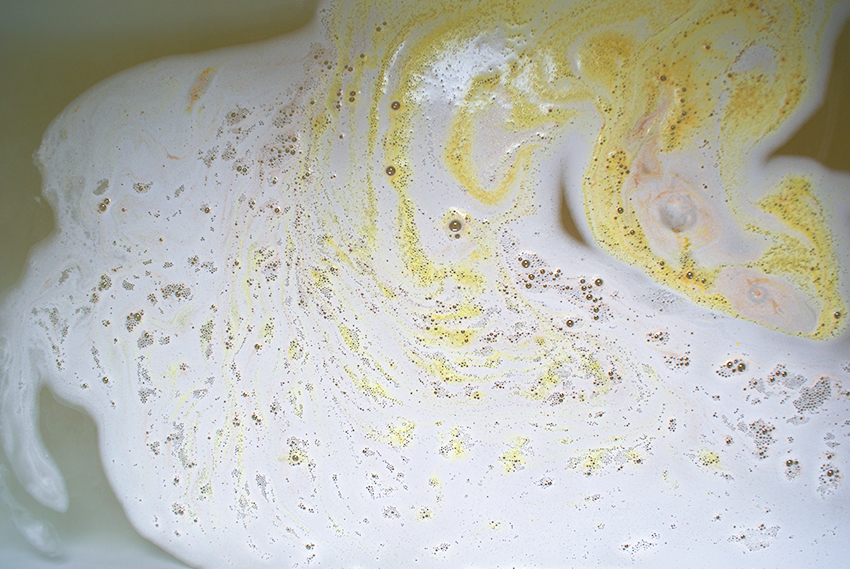 What do I think?
Upon hitting the water, Kitsune spews golden swirls in every direction. A creamy white foam comes out, full of golden and copper glitter. What strikes me is that it does not immediately color the water. On the surface puddles of foam are being formed, but nothing seems to happen under the surface. After a few minutes, some orange, red and yellow strings appear, and finally the bath turns into a sort of.. pale color, I actually don't have a clue what color it is? It didn't look very charming, although the glitter and foam made it aesthetically a bit better, and less like a ditch.
The scent was very present during the bath — but not in an dominant way. The water was beautiful to see. My skin felt very soft afterwards and the uplifting scent lingered in the bathroom for awhile. My skin was coated in golden glitters for the rest of the day — but very subtle. No stripper references here. I think I'd like to use Kitsune again, because the golden and shiny part was simply amazing. I wouldn't stock up on it, but I wouldn't mind buying another one.

Lush Kitsune Bath Bomb costs £5.95 (England) / $7.95 (USA).