Review: Lush Turmeric Latte Shower Gel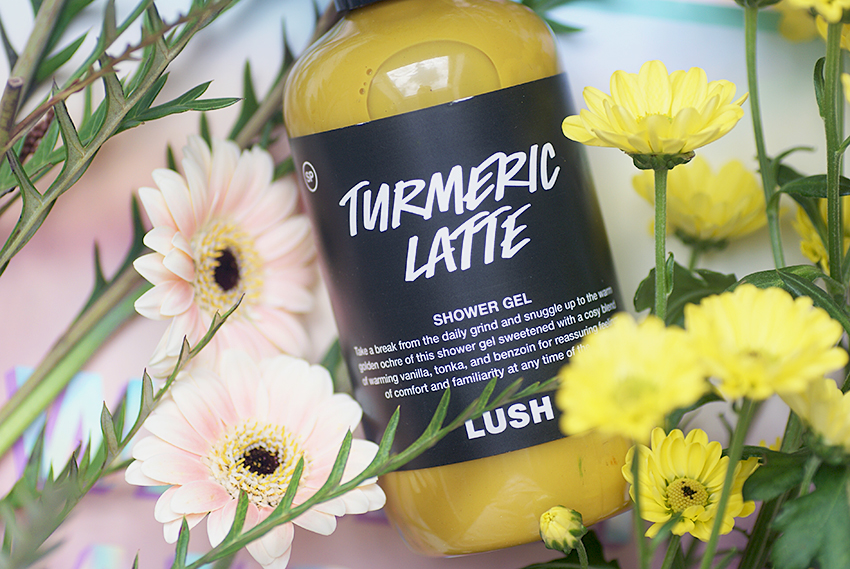 Today it's the turn of the last shower gel of the Community Favourites. Turmeric Latte is based on the Turmeric Latte Bath Bomb — one that I really enjoyed. I had no idea what to expect from this shower gel though, so it was a bit of a surprise for me. I read some different opinions about it on social media, so I couldn't wait to test it myself. Well, I've used it a few times now, so today you can read MY opinion about it. 😀
If you're curious about this product, make sure you keep on reading!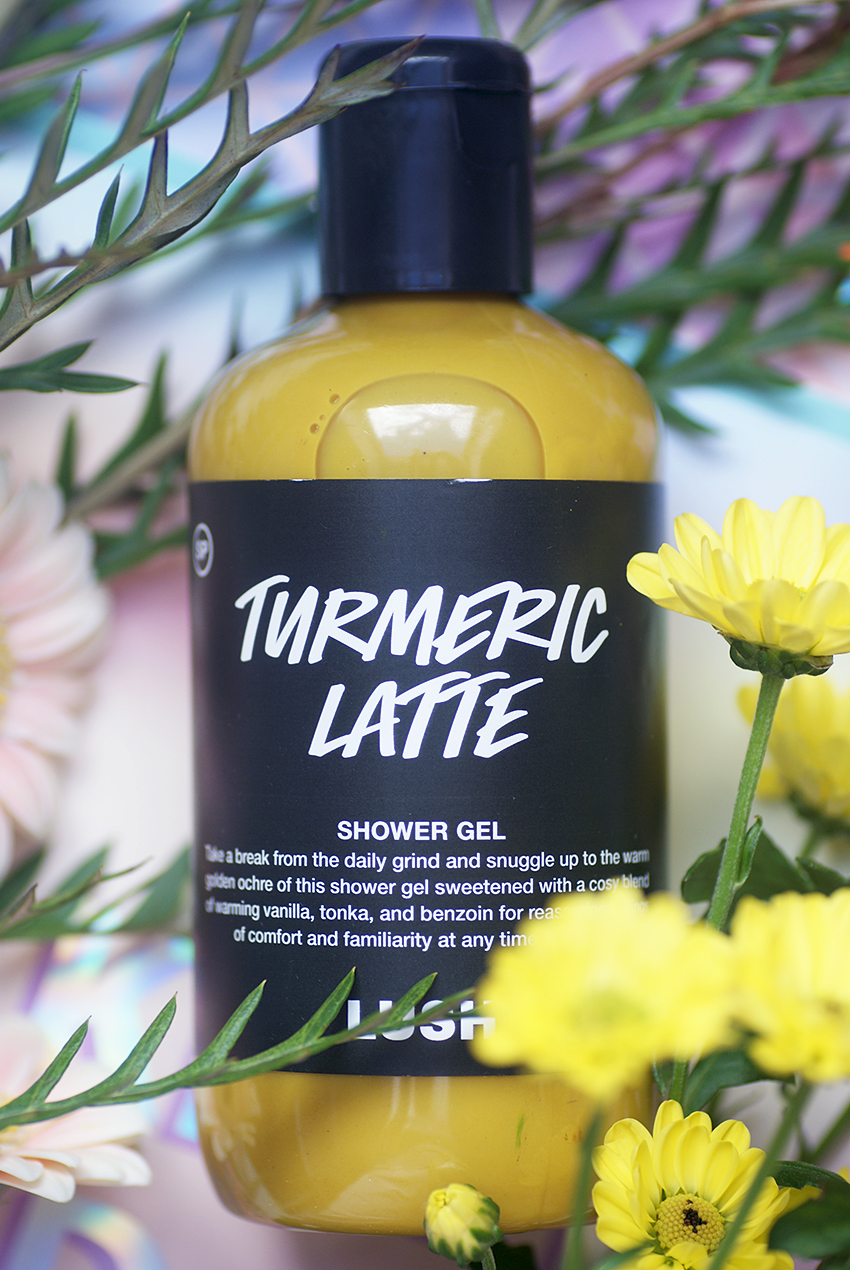 What is it?
Lush Turmeric Latte Shower Gel costs £15.00 for 260 grams and is part of the Community Favorites — these are temporary online favorites. It's based on, surprisingly, Turmeric Latte Bath Bomb, a bath bomb from the Harajuku range. Like I said in the intro, I really liked that one. It's spicy and warm, which isn't like all the other bath bombs, who are mostly floral, sweet or citrusy. Together with the Goddess shower gel, it's the most expensive shower gel from all the new ones.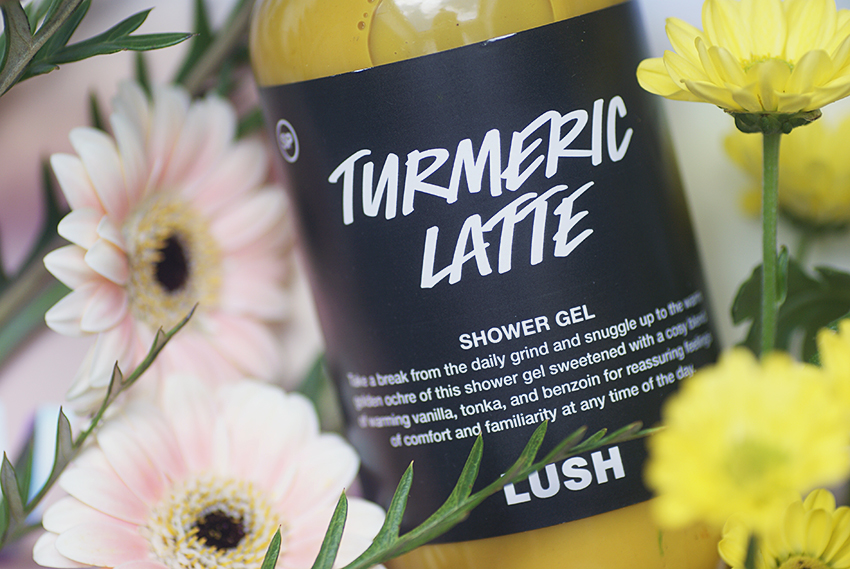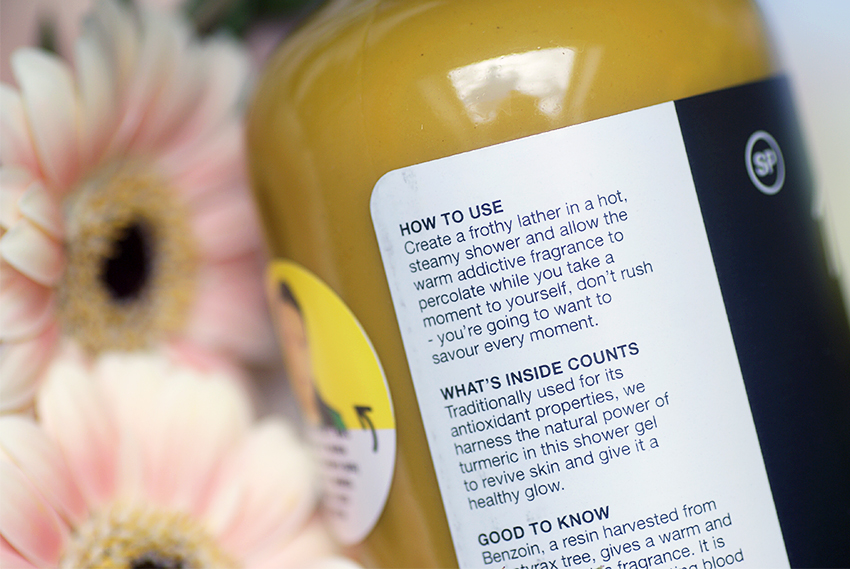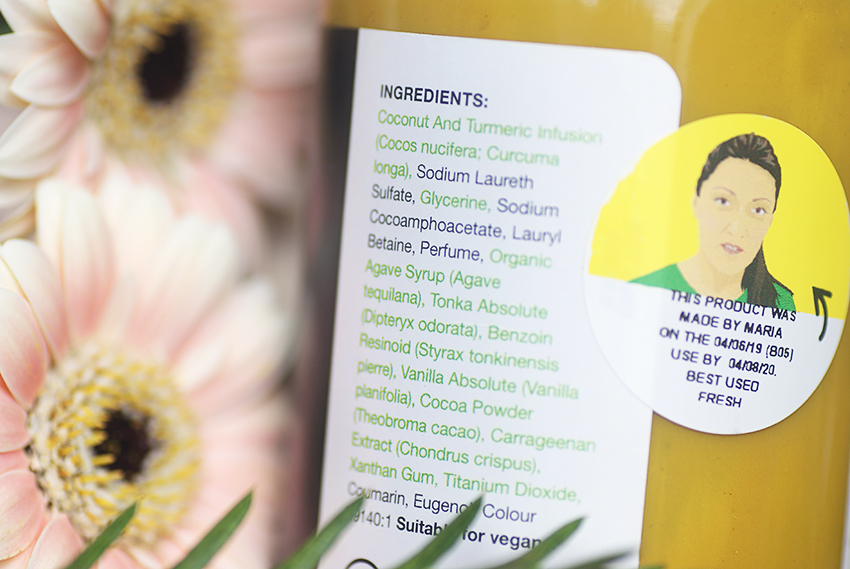 What's inside?
Ingredients: Coconut And Turmeric Infusion, Sodium Laureth Sulfate, Glycerine, Sodium Cocoamphoacetate, Lauryl Betaine, Perfume, Organic Agave Syrup, Tonka Absolute, Benzoin Resinoid, Vanilla Absolute, Cocoa Powder, Carrageenan Extract, Xanthan Gum, Titanium Dioxide, Coumarin, Eugenol, Colour 19140:1
Turmeric Latte contains coconut infusion and turmeric infusion, together they provide a tropical and spicy aroma. Agave syrup has an anti-bacterial effect and is a great vegan substitute for honey. Tonka absolute has a sweet, vanilla-like aroma, but is also anti-inflammatory. Benzoin resinoid puts a thin protective film on skin, preventing it from drying out. It has a sweet vanilla-like aroma and it's a natural preservative. Vanilla absolute not only has a lovely scent, but is also soothing and antibacterial, and helps restoring skin's brightness and softness. Cocoa powder contains a little bit of cocoa butter, therefore it's great for hydrating the skin. Last but not least, carrageenan extract, which also softens and nourishes the skin.
I'm not a fan of turmeric at all, but the original bath bomb wasn't that bad — spicy, warm and sweet. Despite not having a clue about this shower gel's scent, I really hoped it would give us that sweet caramel and vanilla aroma. But no, it doesn't. I think perhaps, well actually I'm quite sure, that Tumeric Latte is my least favorite shower gel of all the new ones. It's a spicy scent, but in a faint and dusty way. It totally gives me spicy coffee vibes, the lattes in Starbucks — but I don't like lattes and I also don't like this scent. It's not just spicy though, it's also a bit sweet and warm thanks to the tonka and vanilla. Somehow, there's also a incense note in it. Or perhaps resin-like? It's not just spicy, you know? Well, perhaps I just need a scent describing course.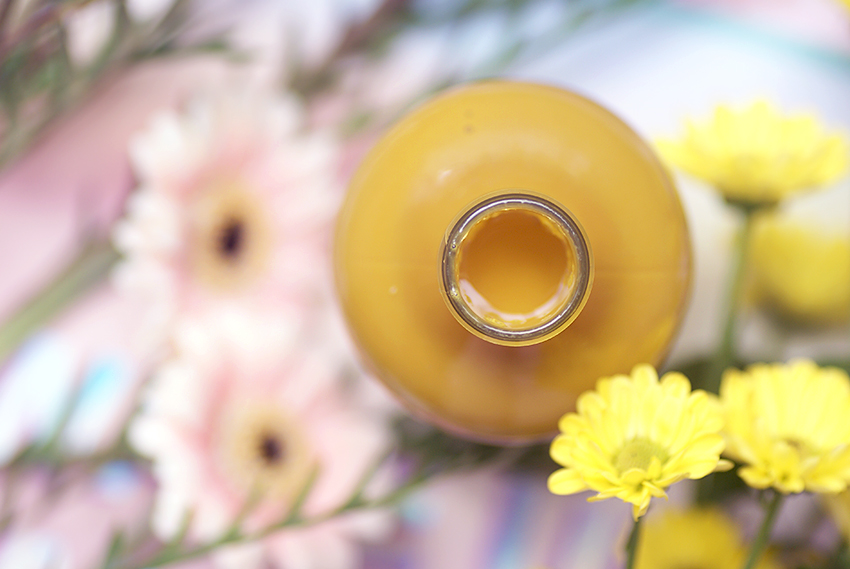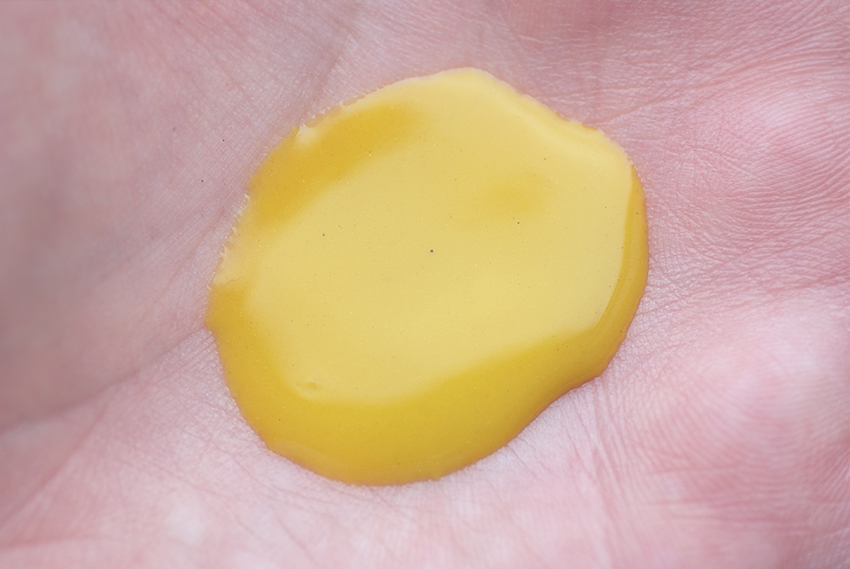 What do I think?
Turmeric Latte is bright colored and has a creamy substance, it reminds me of the shower creams. Regarding the color, I'm not quite sure what to think of it. I think the color is pretty cool and unique, but on the other hand, it's a gross color. Like mustard. It totally fits the scent, though. In the shower the shower gel lathers up really well, and the warm and spicy scent is very well present. Unlike some of the other shower gels, this one exactly smells the same in the shower, as it does in the bottle. Too bad, because I hoped that the scent would be a bit different in the shower, just like with Guardians of the Forest. But nope, still don't like the scent.
Afterwards the scent lingered for hours on the skin, and my skin also has the same healthy and radiant glow that the other shower gels also provided. My skin is slightly softer and less dry. It's a shame I don't like the smell, but hopefully I can make someone else happy with it. Normally I like spicy scents, but this one's just not it for me.

Lush Turmeric Latte Shower Gel costs £15.00 (England).