Review: Lush Lamb Bomb Bomb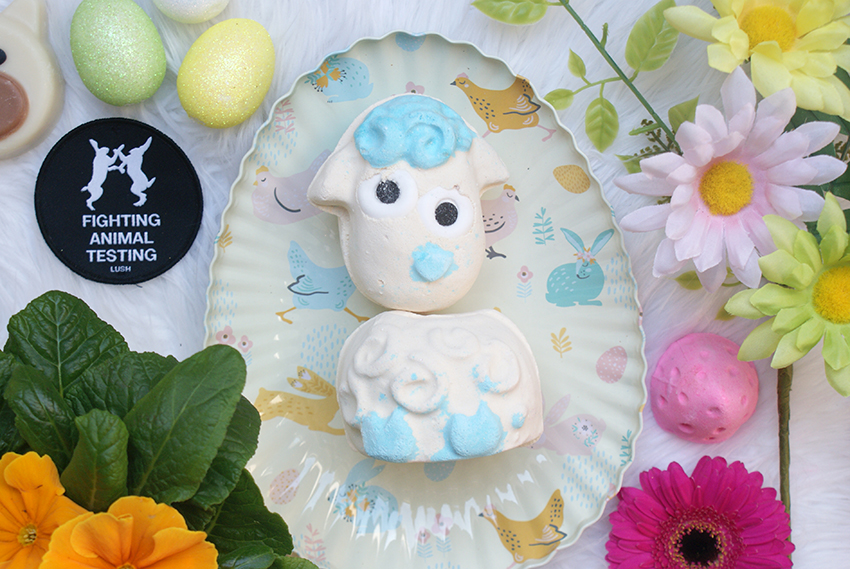 Baaaa! Now that spring is finally here, everything's becoming more vivid and beautiful outside. Green grass, blue sky, bright sunshine, whistling birds and sheep in the pasture. I grabbed one sheep to take home with me and throw him into the bath. Will this cute lil guy sink or float? Let's find out, shall we?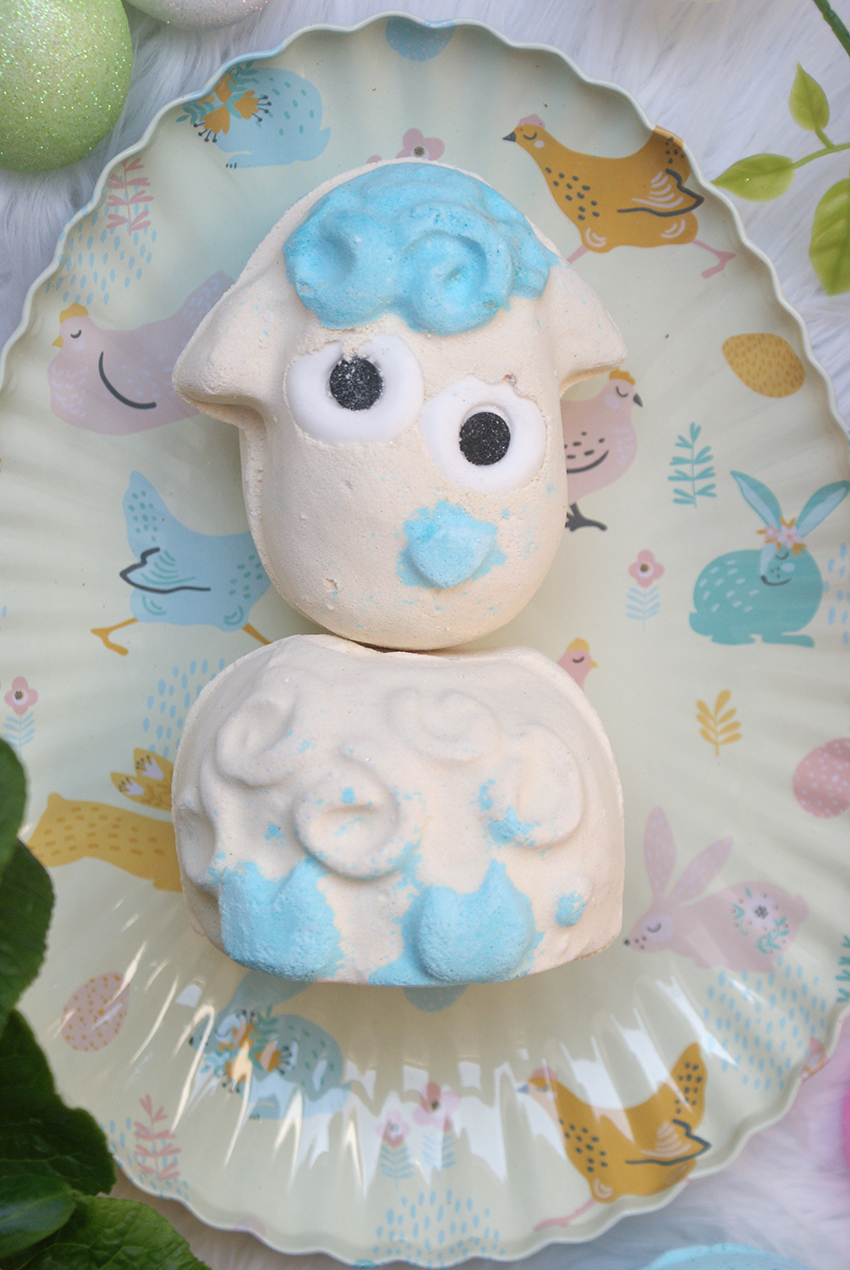 What is it?
Lush Lamb Bomb Bomb costs £9.95 and is part of the Easter collection. He also has a friend, named Bunny Bomb Bomb. He consists of two parts, which would explain the higher price. The two bath bombs are as big as a regular bath bomb, so you can use this sheep two times. Unless you throw the whole sucker into the water, like I did. This will definitely create a more intense bath.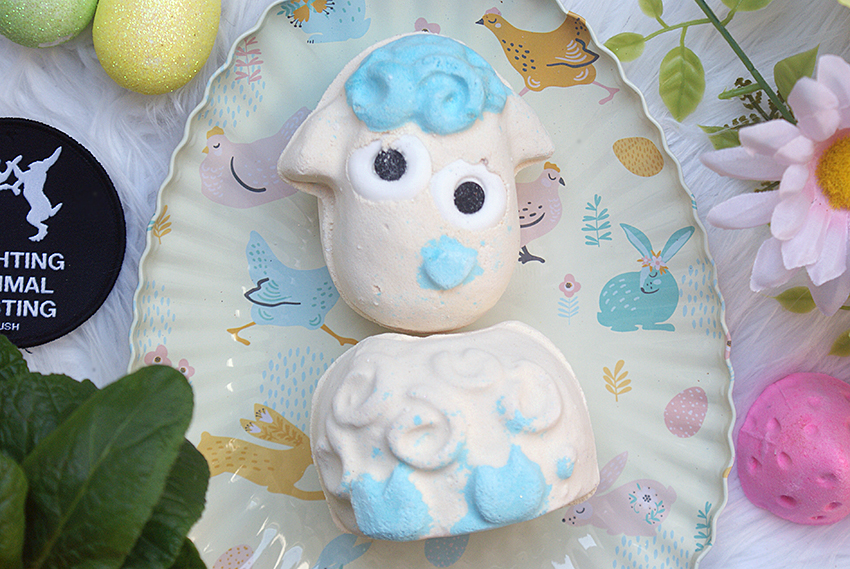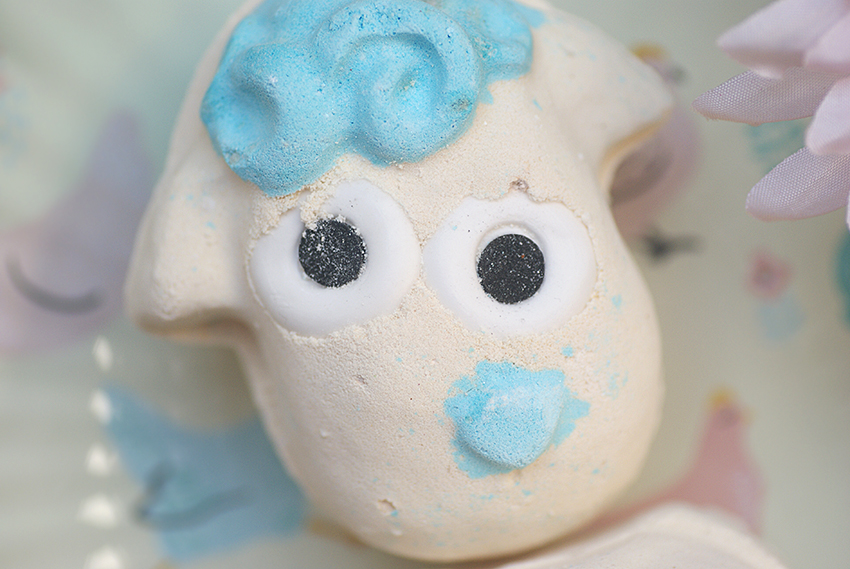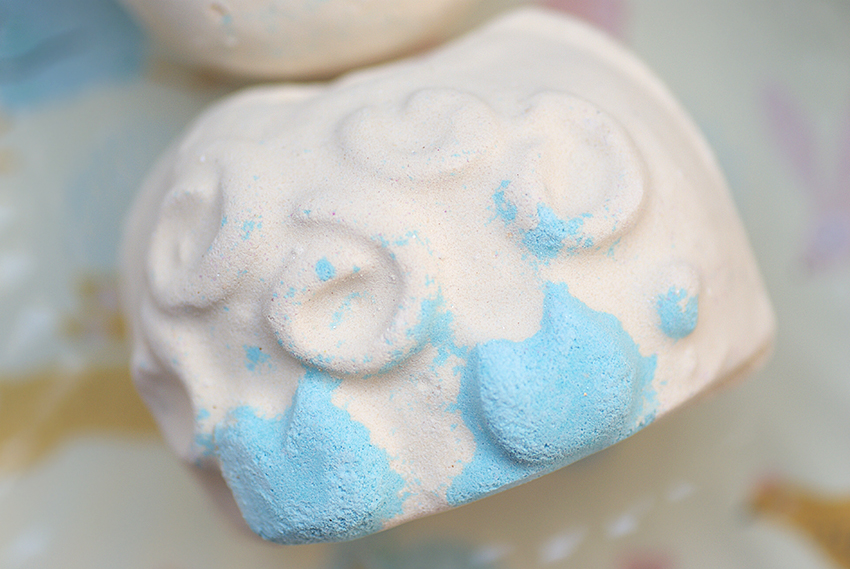 What's inside?
My new cross eyed friend consists of cocoa absolue and peppermint oil. The eyes are made of candy, but I wouldn't eat them though. Lamb Bomb Bomb also contains soybean flour that, in contact with water, turns into a soft milk that hydrates and nourishes hair and skin. The smell is like sweet peppermint, it's very nice but also not very present. The scent is the same as Thundersnow Bath Bomb, from a few years back.
For the best results, play the videos on the highest quality and watch it on full screen! The next time I will record the bath demo's horizontally. 😅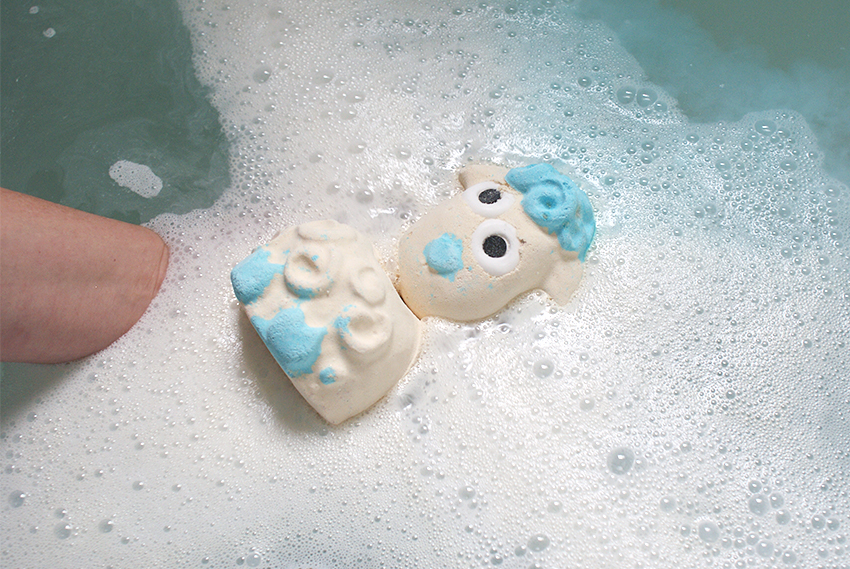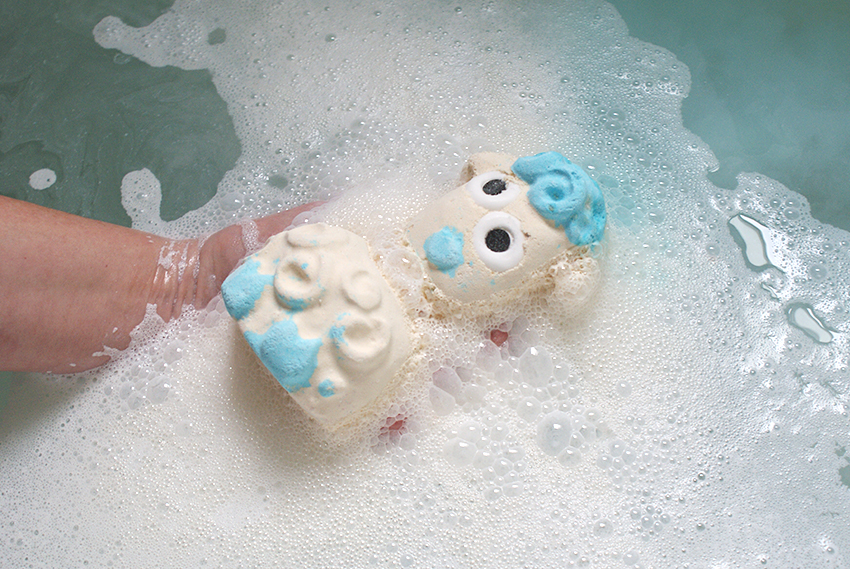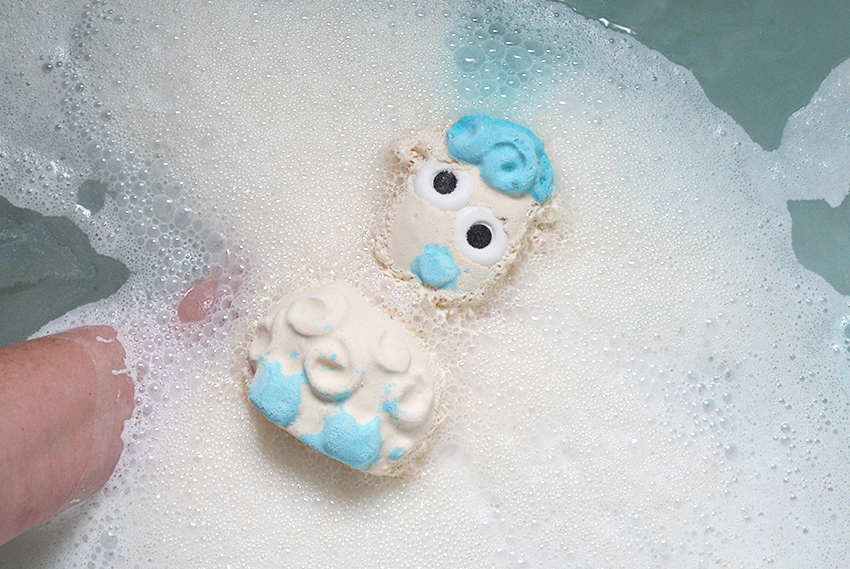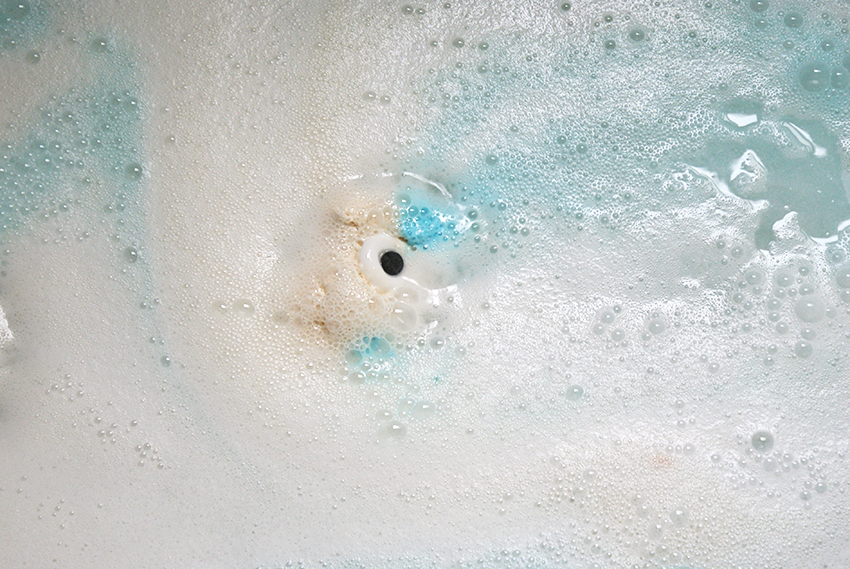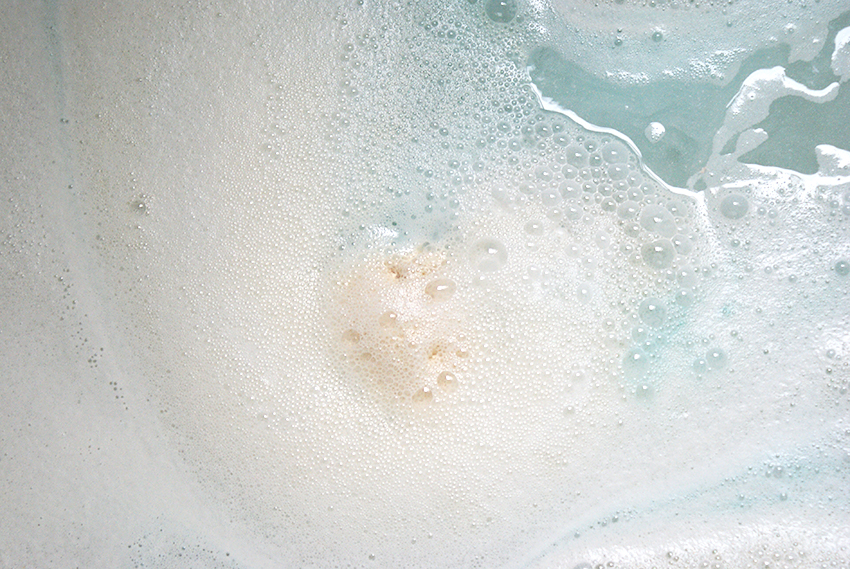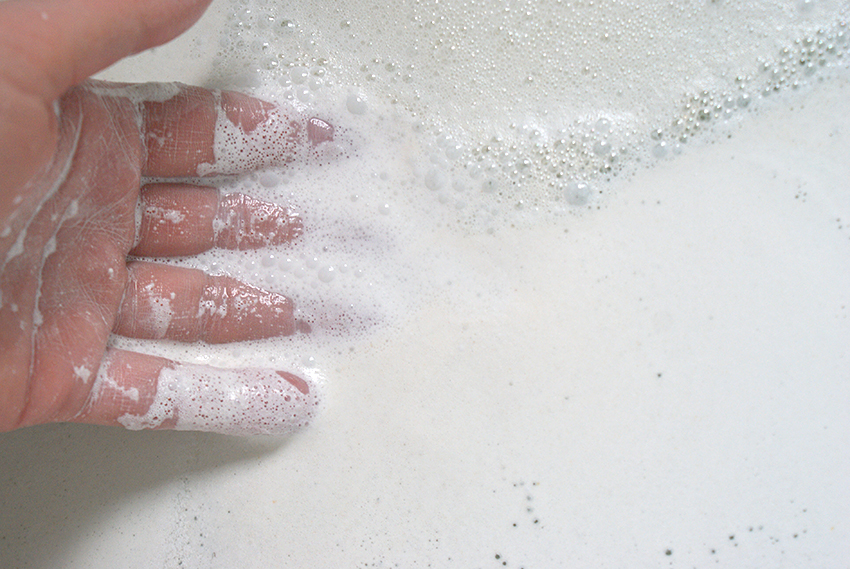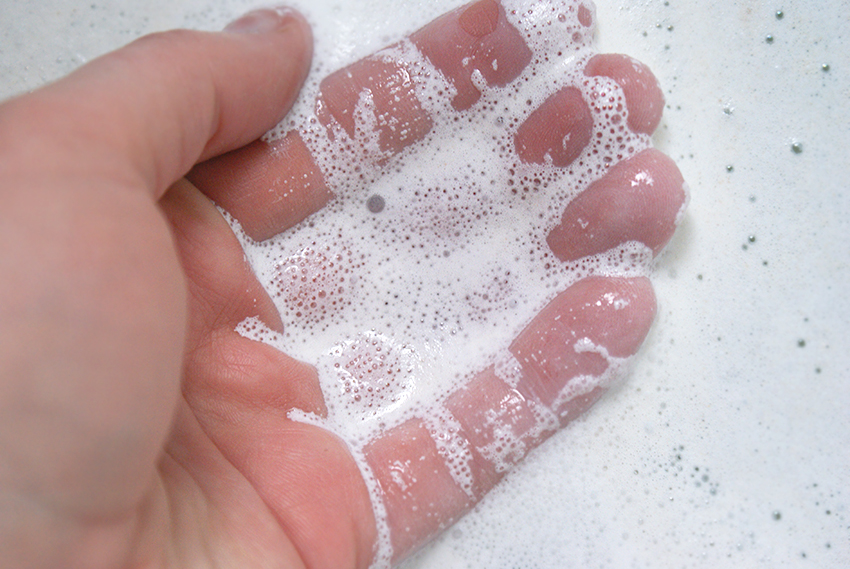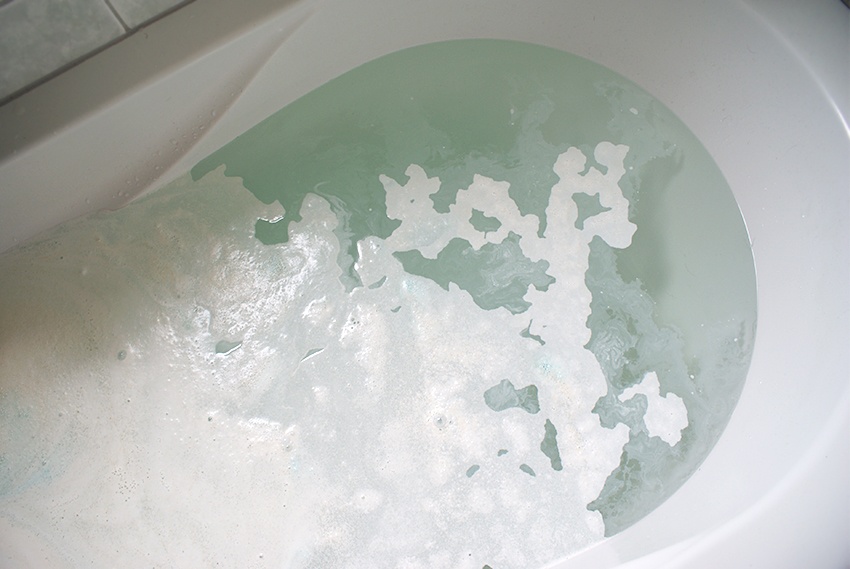 What do I think?
When I put this sheep into the water, I immediately notice that creamy, thick foam arises. You can see it above, my fingers contain a white layer. After bathing, my whole body was covered in this! It's not that bad, it also washes off. But for a moment I was like, damn girl, you need a suntan.
It's not the best bath art I had. It's a loud fizzer, making his way through the bath, spewing some white and blue into the water. In the end, the two eyes will float in the water. Yeah, that's pretty macabre. The water does feel incredibly silky, it's very milky. Afterwards my skin feels very soft and hydrated, though I wouldn't purchase this bath bomb again. I'd rather choose Stegosaurus Fun Egg, or one of the other Fun eggs.

Lush Lamb Bomb Bomb costs £9.95 (England) / $7.95 (USA).