Review: Lush Rose Butterfly Bath Bomb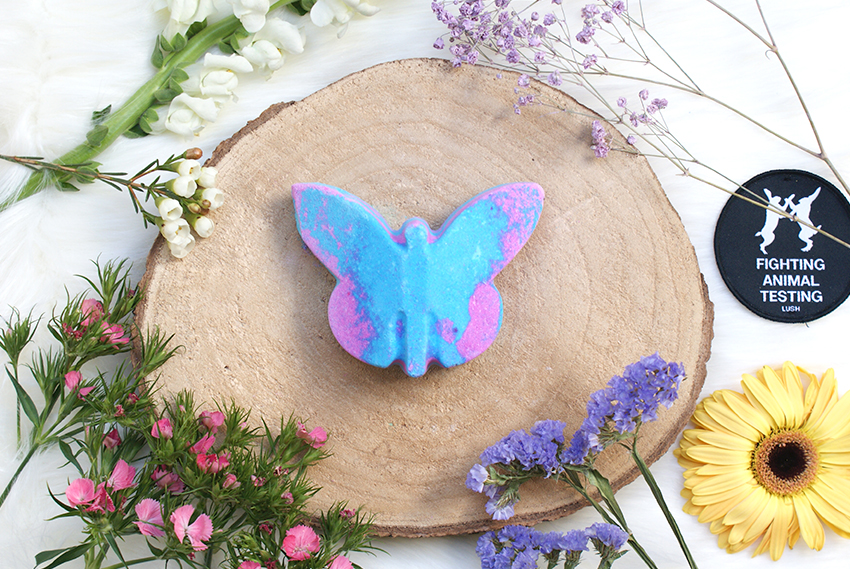 I had already placed an order last week, which included Lemon Butterfly, but when I saw this Rose Butterfly on Instagram, I just HAD to have it. I read somewhere that it would share its scent with Rose Jam- – unfortunately this is not true. Rose Butterfly had a new scent, I believe it's called Road Rage. I'm not completely sure about this tho, because I still have no confirmation of Lush about it. Anyway, let me intro this gorgeous butterfly to you! 😊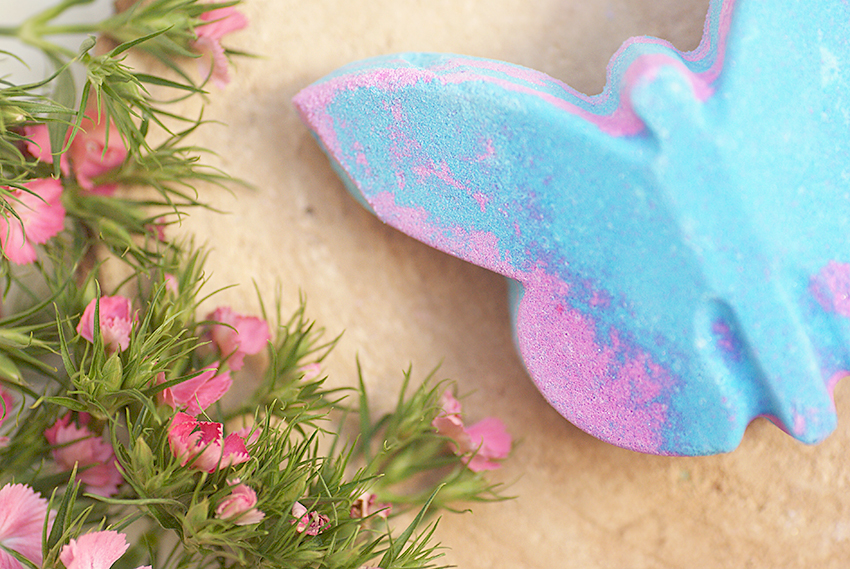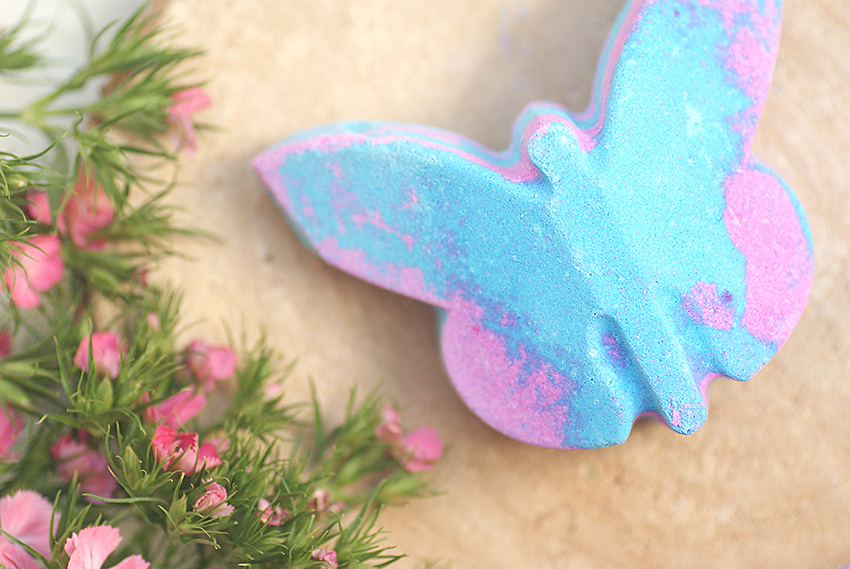 What is it?
Lush Rose Butterfly Bath Bomb costs £4.95 / $6.95 and is part of the Mother's Day range. There is a total of three butterflies, there's also Lemon Butterfly (review) and Wild Butterfly. This pink and blue butterfly will flap its wings on its way to the bathroom, where it will release its heavenly scent in the tub. Or something.
Okay, so the scent. I have read somewhere that it would share its scent with Rose Jam. I can confirm that this is not true. It's more fresh and powdery than Rose Jam, I find Rose Jam to be more warm and floral. Nevertheless it's a great scent, but I have the feeling that a lot of Lush products share this scent. It's just a pretty typical Lush scent. I wouldn't mind for something completely different. This butterfly contains Sicilian lemon and Turkish rose oil, but also corn starch and cream of tartar — which will make your skin feel baby soft.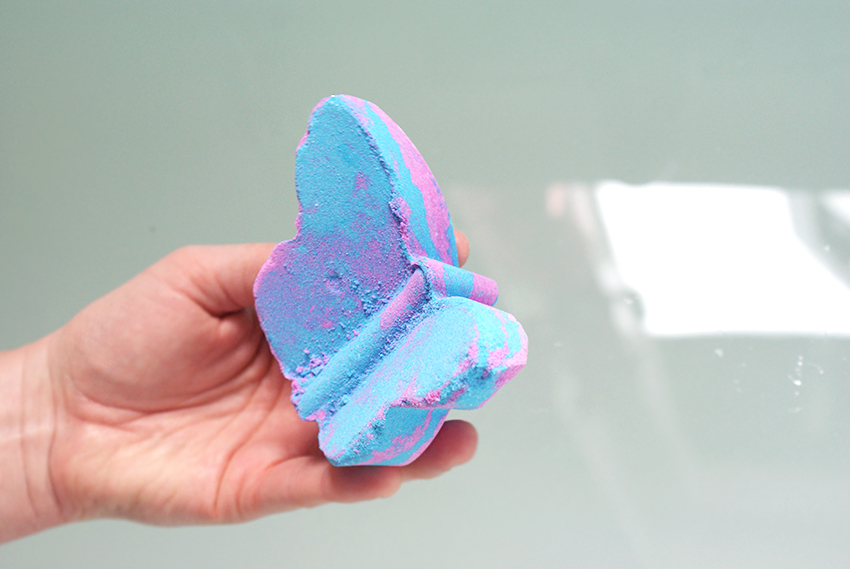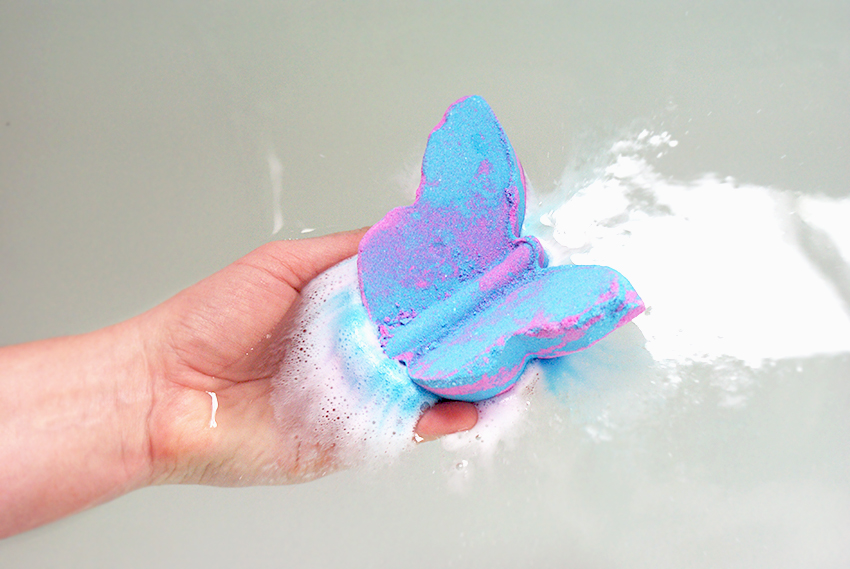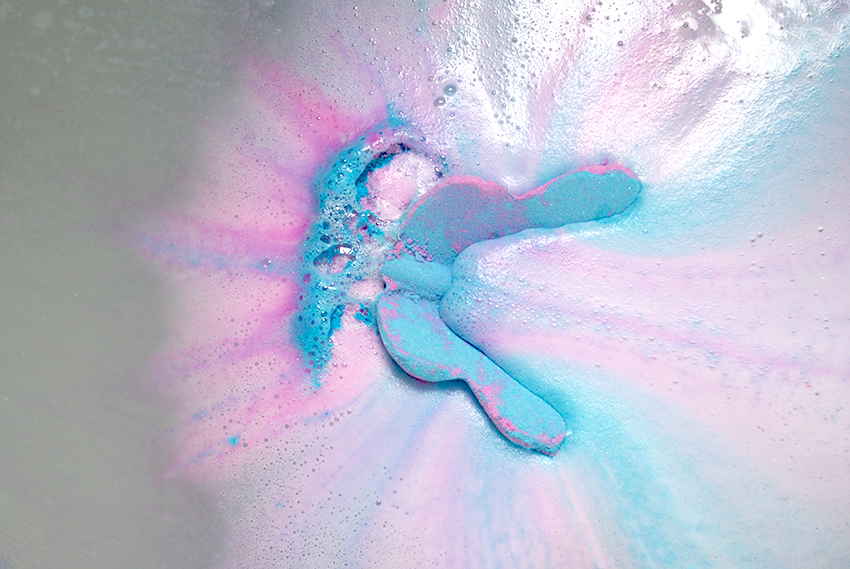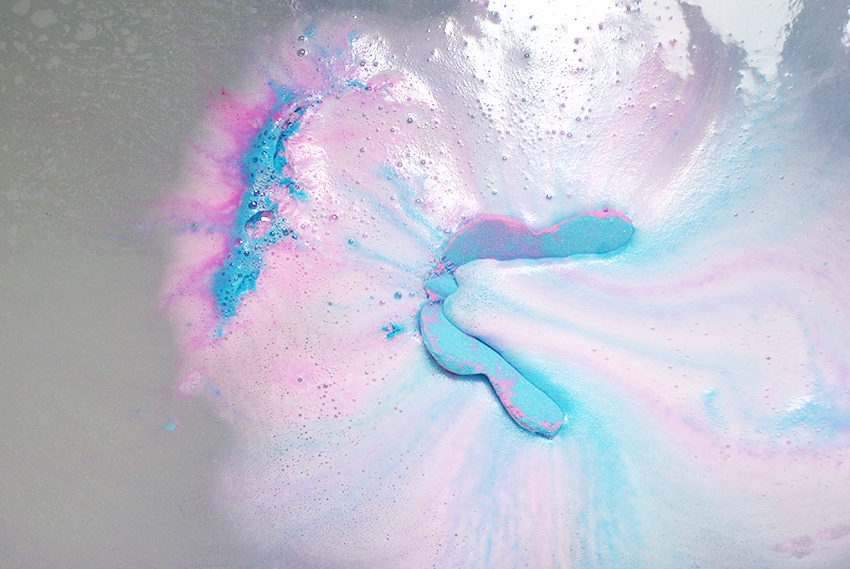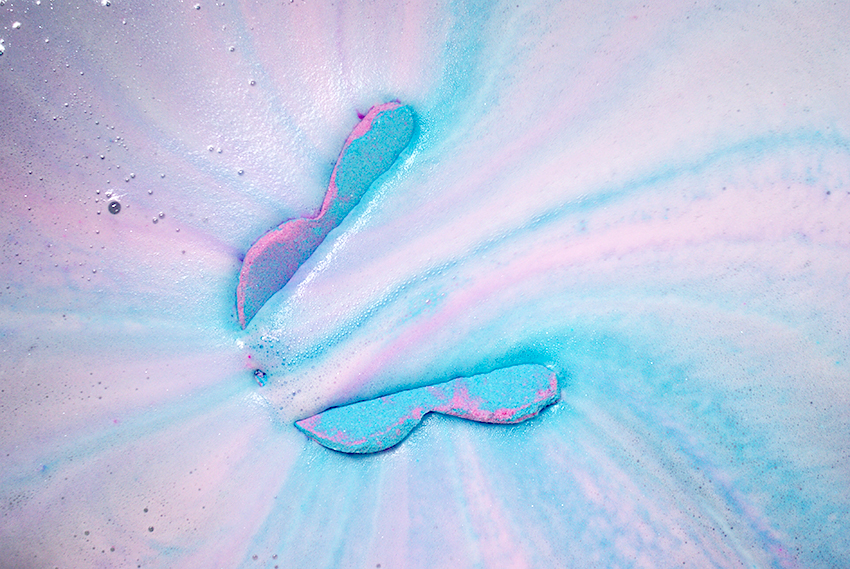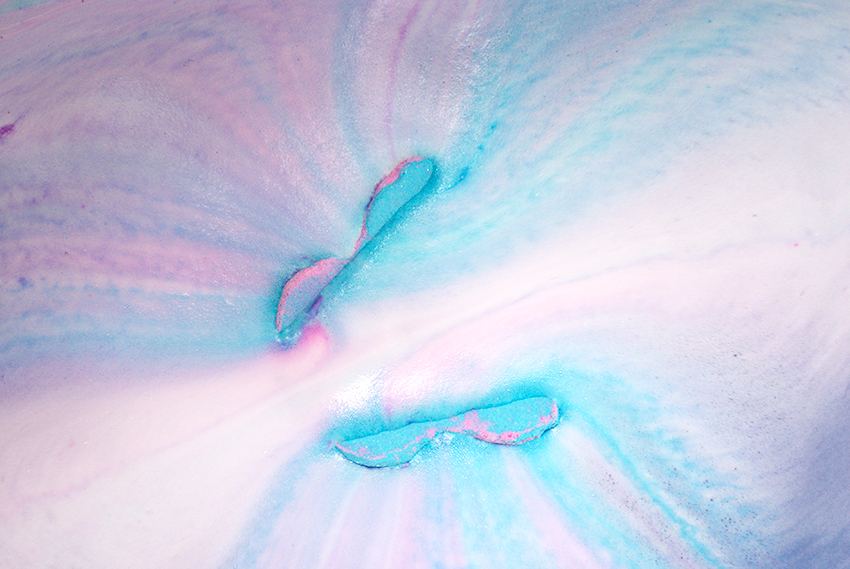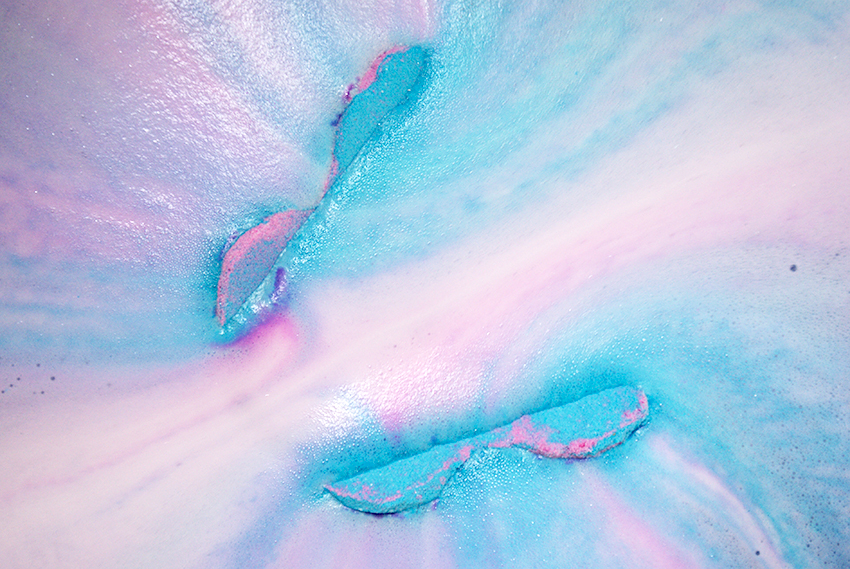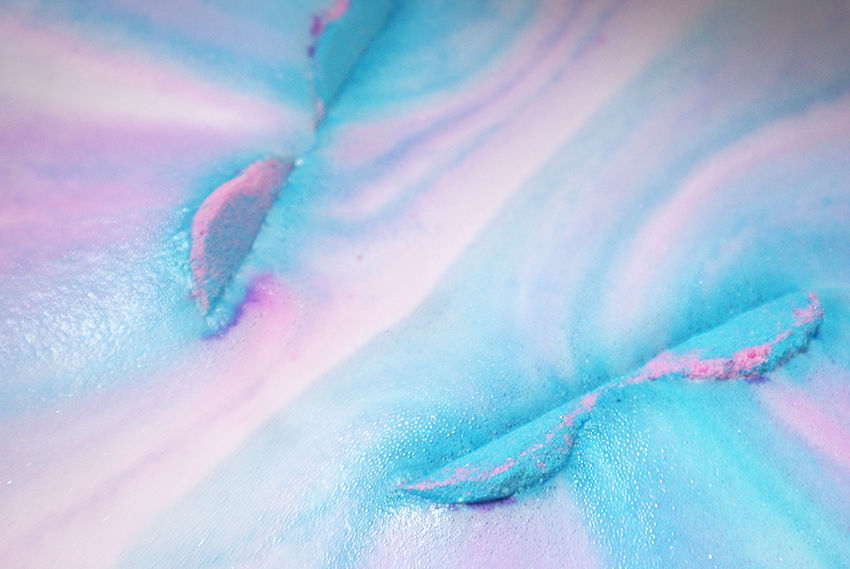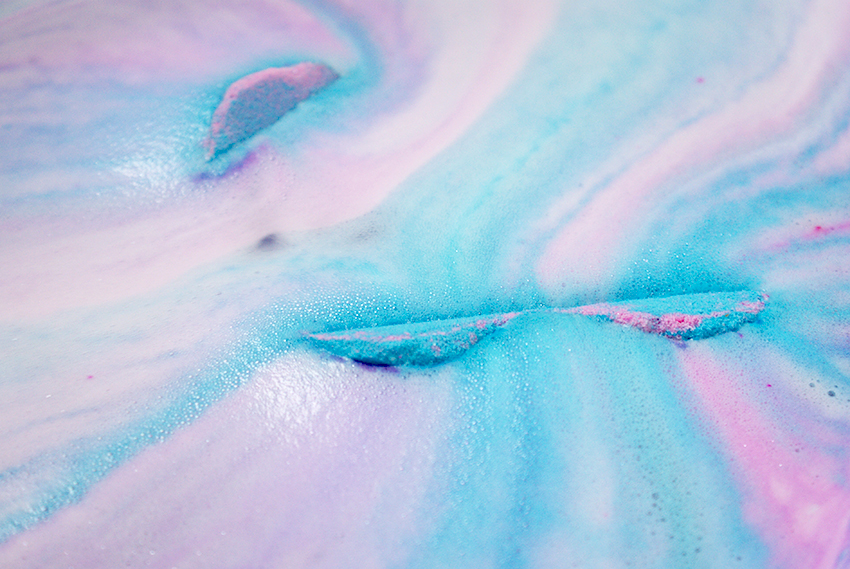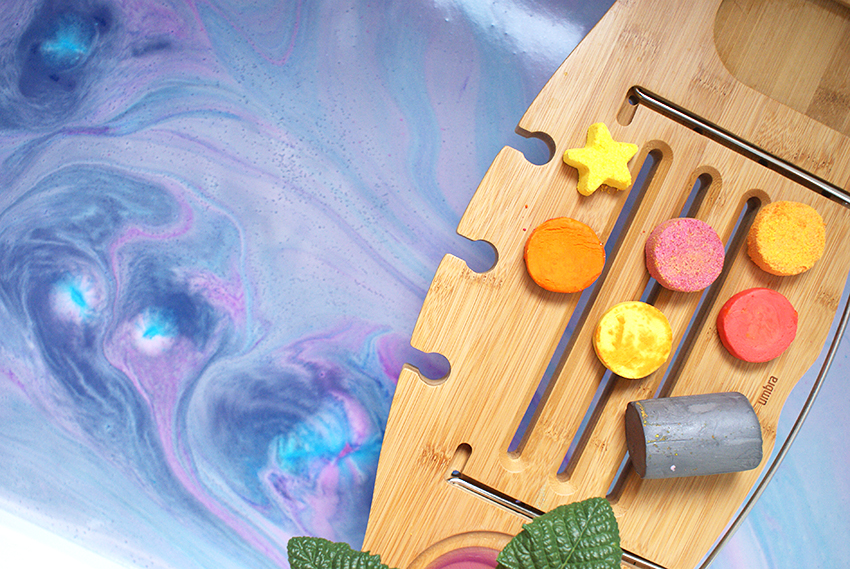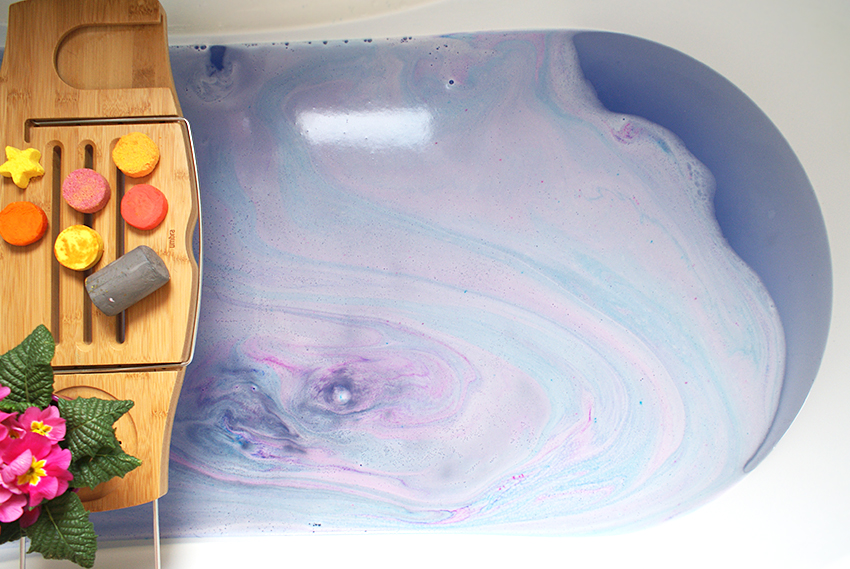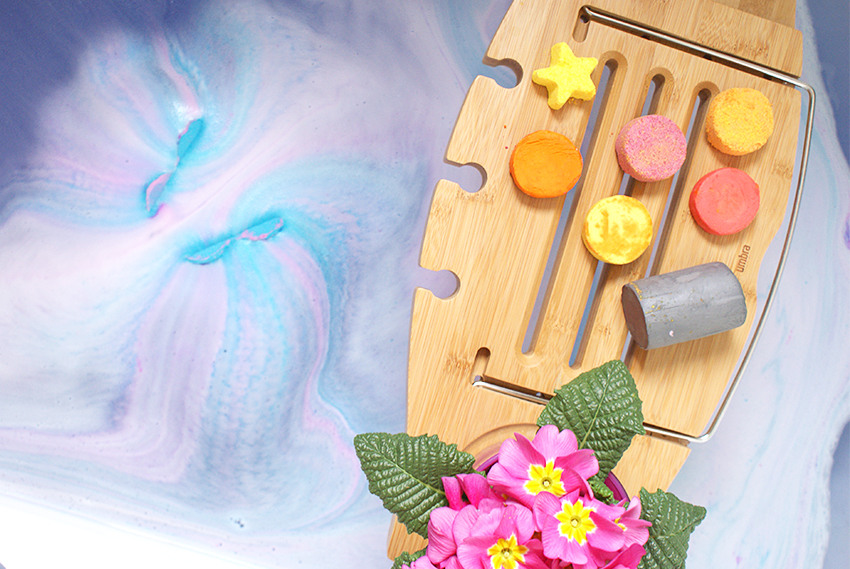 What do I think?
In the tub this butterfly turns out to be gorgeous, it makes a really colorful bath! The butterfly flutters through the water, leaving trails of pink, purple and blue foam.
The water itself is full of lustre (Which is biodegradable, of course!) The powdery scent is very present and leaves you under the impression that you're in a luxury spa. The butterfly takes its time to fizz, I'd say about five minutes or so. The water has a gorgeous purple hue and is full of lustre, and even though the water isn't milky (like the other bath bombs in the Mother's Day range do), I can see the oily spots floating on the surface. I wish I could buy more of these pink and blue creatures. Rose Butterfly truly is a gem from the Mother's Day range. Also, if you have the chance and you're nearby a Lush, go smell it and let me know what you think of its new scent! (Be aware that Rose Butterfly doesn't hit the stores in the USA till March 18th!)

Lush Rose Butterfly Bath Bomb costs £4.95 (England) / $6.95 (USA).