Review: Lush Roasting Chestnuts On An Open Fire Shower Gel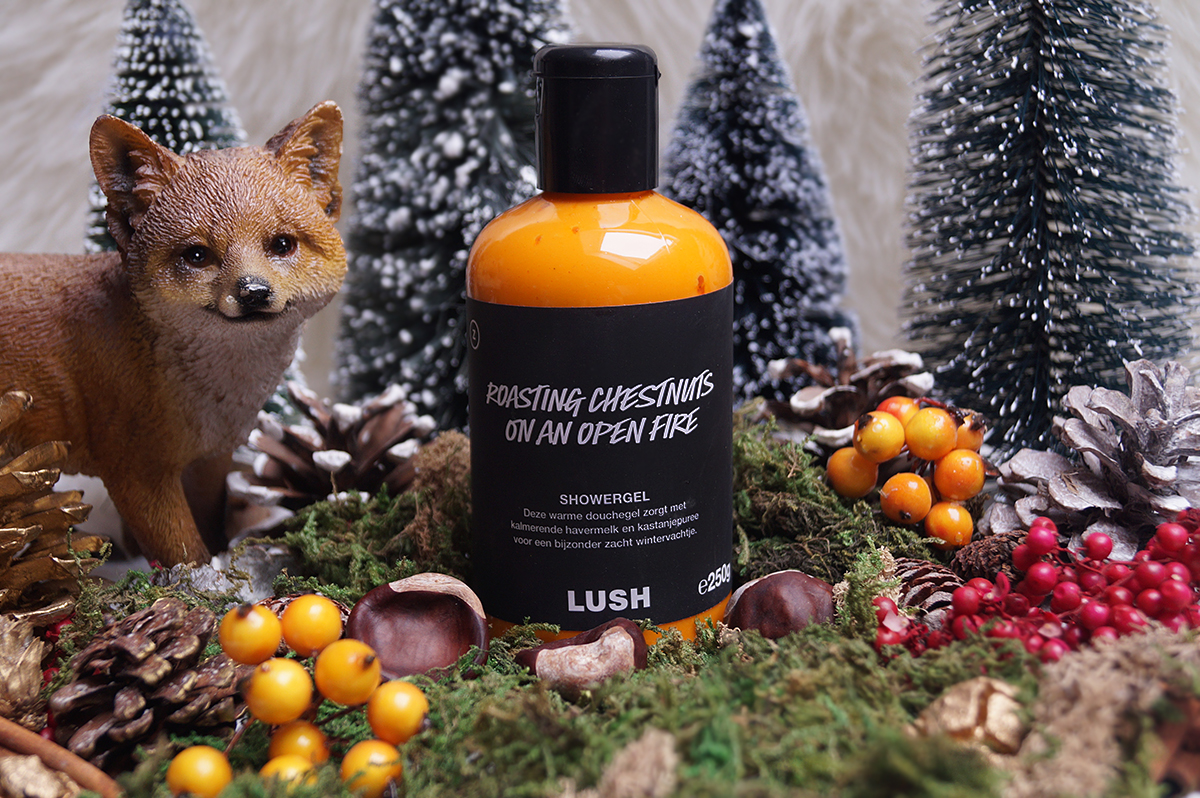 A completely new shower gel for Christmas? Sign me up. So far, there's been just one Christmas shower gel that I didn't like (Happy 😣) but this one sounded perfect. The name of this shower gel sounds so cozy and fun, it just HAS to be a hit. Today I'm reviewing this new scent!
If you're curious about this product, make sure you keep on reading.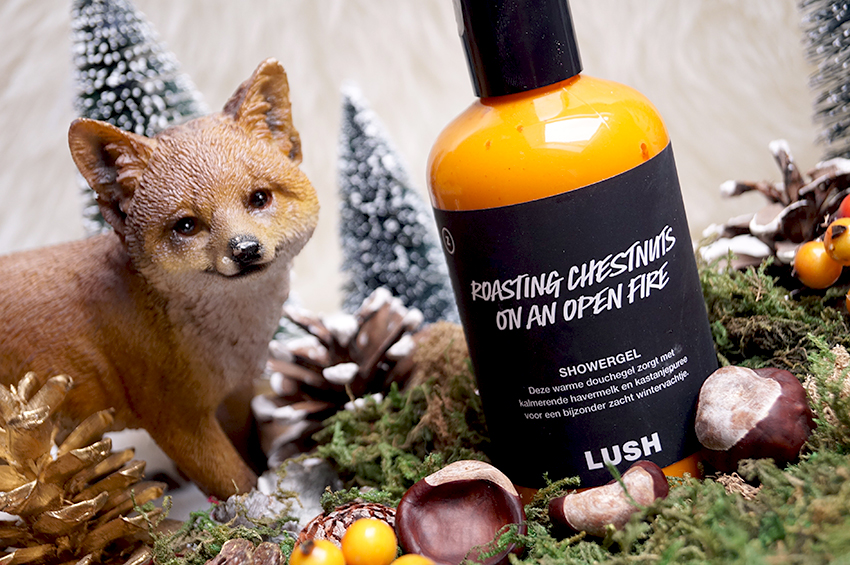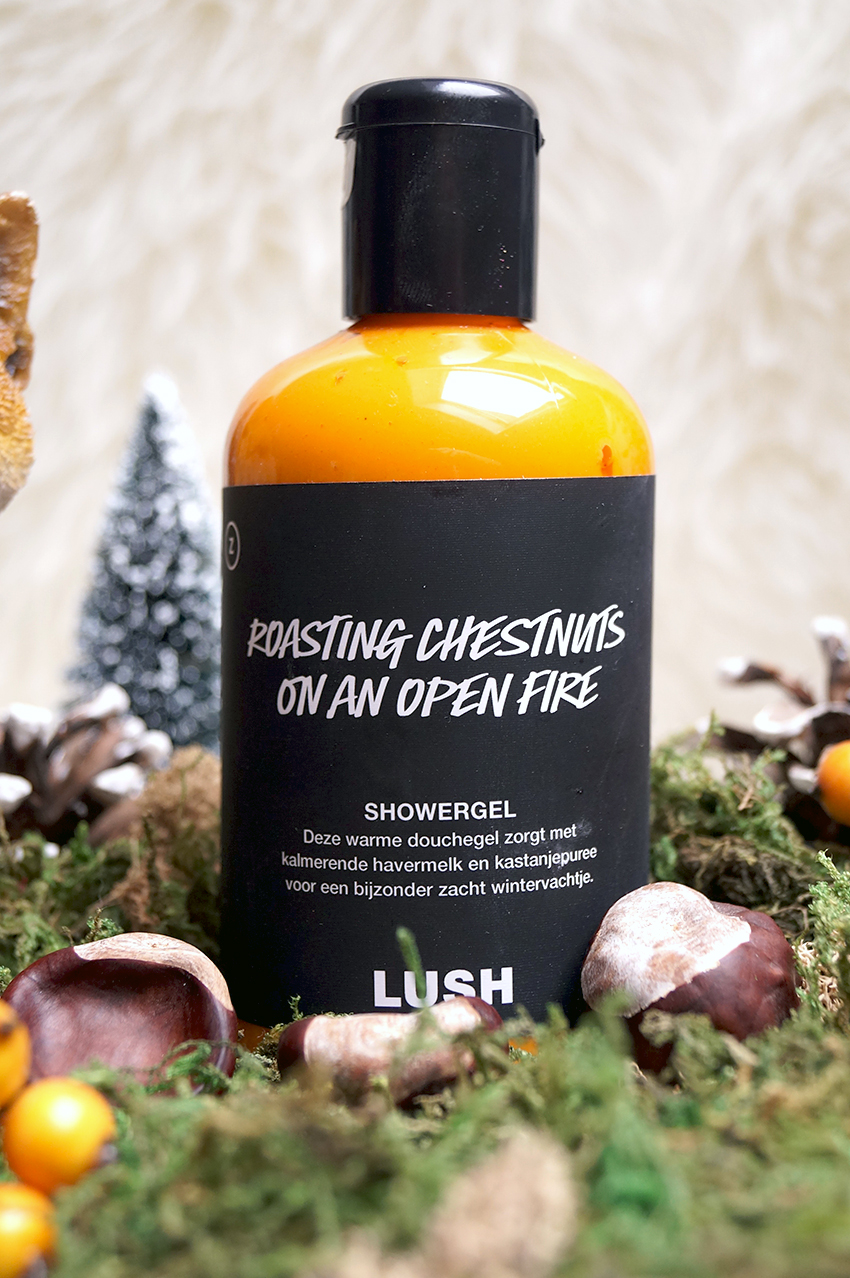 What is it?
Lush Roasting Chestnuts On An Open Fire Shower Gel costs £14.00 / $24.95 / €18,00 and is part of the Christmas range. Having a completely new scent, this vegan shower gel is a great addition to the Christmas range. It's available in three sizes; 100g, 250g and 490g. As far as I know there's no other products with this scent, although I do think it's a mix of two well-known scents, but I'll elaborate on that later. This shower gel contains a great deal of oat milk, making this shower gel a lovely product for our dry wintery skins.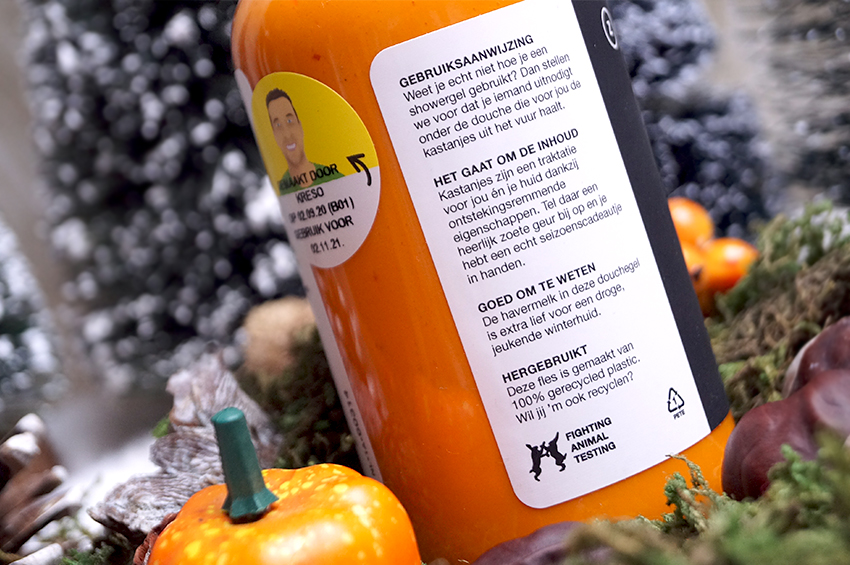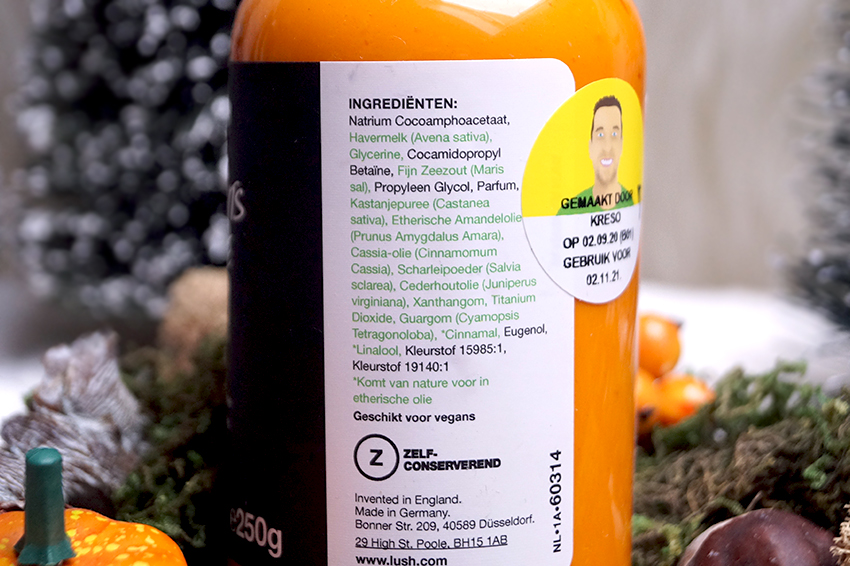 What's inside?
Ingredients: Sodium Cocoamphoacetate, Oat Milk, Glycerine, Cocamidopropyl Betaine, Propylene Glycol, Fine Sea Salt, Perfume, Chestnut Puree, Almond Essential Oil, Cassia Oil, Clary Sage Oil, Cedarwood Oil, Xanthan Gum, Titanium Dioxide, Guar Gum, *Cinnamal, Eugenol, *Linalool, Colour 15985:1, Colour 19140:1
The product contains a lot of oat milk, which is great for dry skin, because it's very rich and soothing for the skin. Fine sea salt is a antimicrobial, mild exfoliator. Soft skin, anyone? Chestnut puree has anti-inflammatory properties, calming the skin. Almond oil, cassia oil, clary sage oil and cedarwood oil all have their own properties, but they also compose the amazing scent of this product.
The texture of the shower gel looks familiar to me — it's the same texture Nana and Almond Blossom have; very thick and gooey. Some people hate this, some people like it. It reminds me of the shower slimes, but more liquid. I don't think the jelly-like texture is a downside, although you have to be more careful not to spill, since it's more 'dense'.
Scent
The scent is, to my nose, a mix of two scents, being Cinders and Almond Blossom. I can pick up the almond immediately, it's a warm and sweet scent, accompanied by the warm fruitiness of the cassia oil. These two notes combined give off a marzipan scent. Cinders smells warm, a bit sweet and a bit spicy to me — which is the same for Roasting Chestnuts, but with less spiciness. The almond makes the scent warm, sweet and cozy. It does have more dimension than Almond Blossom, so to me, it's like Cinders and Almond Blossom had a baby and named it Roasting Chestnuts An Open Fire.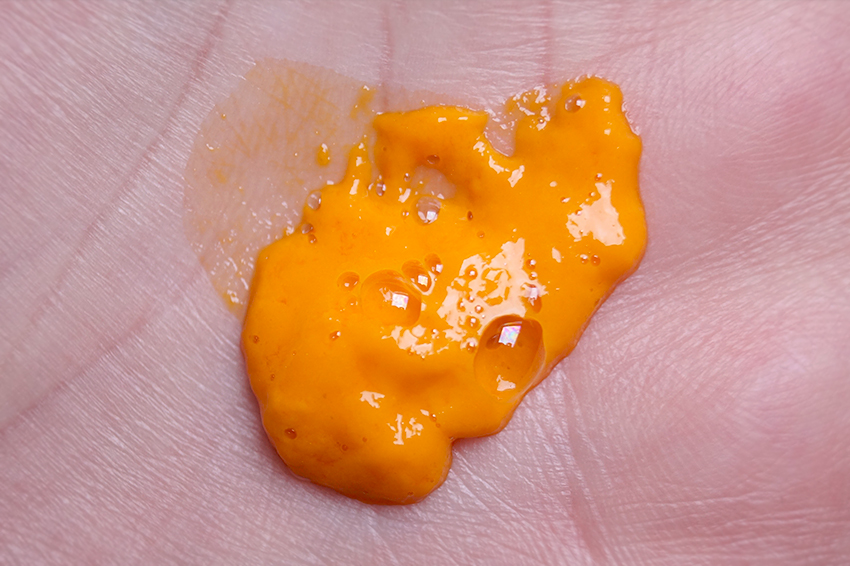 What do I think?
Me and my dry ass skin immediately stepped into the shower to give this shower gel a good test. My skin has been so dry, it's itching every time I step out of the shower. The itch has been so severe, that it can only be treated with medicines, but if it makes the feeling of my skin bursting open because it's so tight any less, I'm happy. The shower gel lathers up pretty good, but I keep spilling some of the shower gel onto the floor. I think this is caused by the structure, it's a bit slimy, so it tends to slip off your skin. What I notice immediately is that the scent completely changes in the shower! It's way more spicy — like spiced almonds. I love the scent even more now, it suits the cold weather perfectly.
My itching didn't get any less, but my skin didn't feel as tight as it usually does, so I got that going on for me. The scent didn't really linger on my skin, but it did linger throughout showering. My skin feels amazingly soft and less dry — it's a real treat for my skin. I'm loving the scent, I definitely wouldn't mind a bath bomb in this scent.
If you have a positive (or negative) experience with this product, feel free to share them in the comments!

Lush Roasting Chestnuts On An Open Fire Shower Gel costs £14.00 (England) / $24.95 (USA) / €18,00 (The Netherlands) for 250 gram.

3 Responses to Review: Lush Roasting Chestnuts On An Open Fire Shower Gel