Review: Lush Goddess Bath Bomb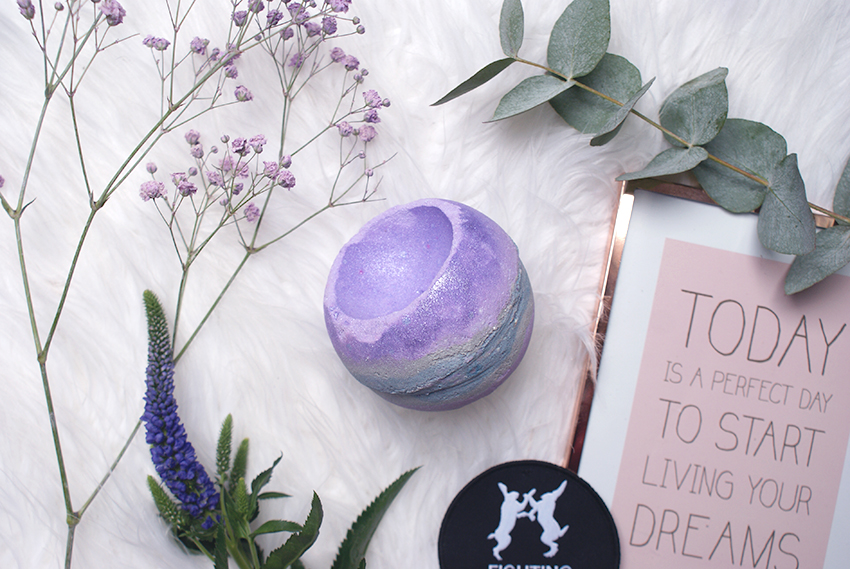 Every time I was browsing in the webshop, I saw Goddess in my corner of the eye. She stared at me, but I ignored her. After all, she costs £5.95 and I thought that was a little too much money, especially given my already big bath bomb stash.
But then, one day, I fell for her. I clicked on her and the video in the background immediately started playing. I looked at it intrigued and saw how the purple colors and glitter from the bath bomb were being spit into the water. Now I was hoping for a hot curry smell (I hate hot curry), so that I didn't have to buy it, I glanced at the description. Shit, no curry. I dó see sandalwood (I love sandalwood) and before I knew it, I ordered Goddess in complete euphoria. After solemnly promising myself not to buy a bath bomb of £5.95, I fell for this purple beauty.
If you are curious whether this beauty is worth the price, keep on reading!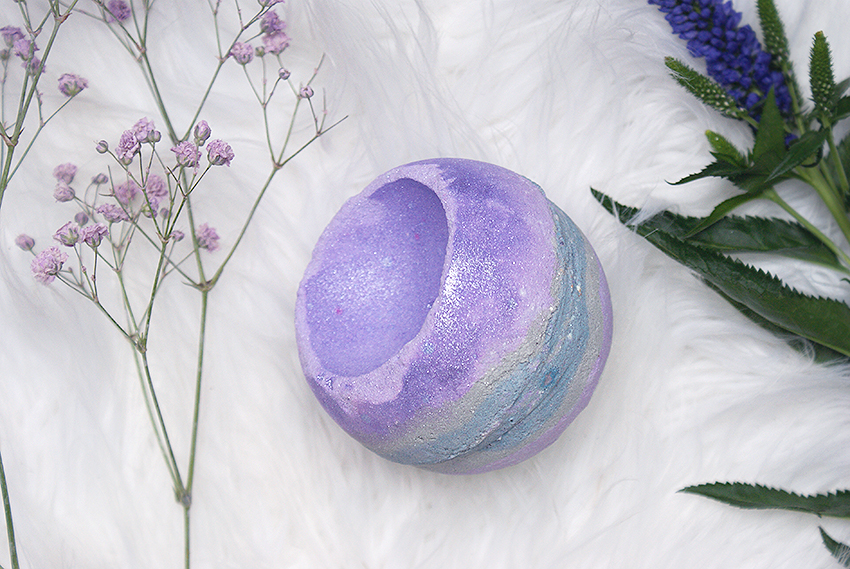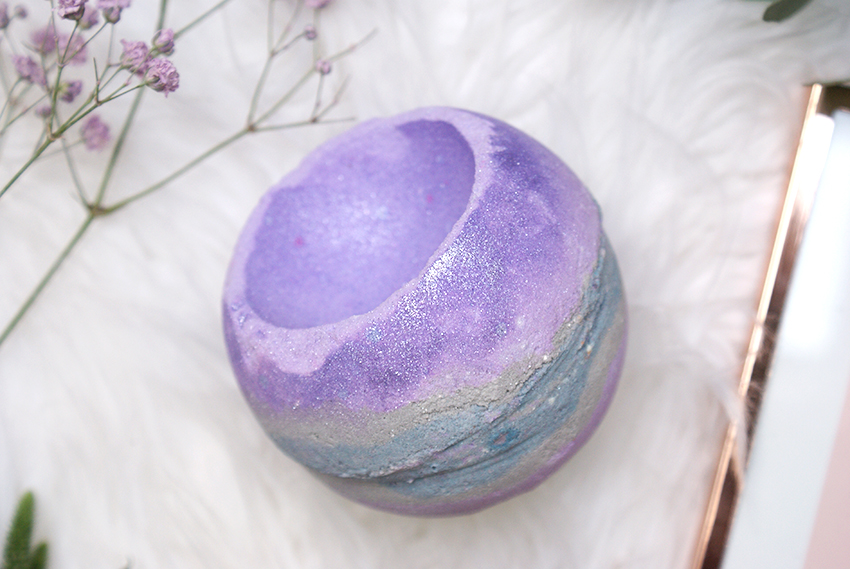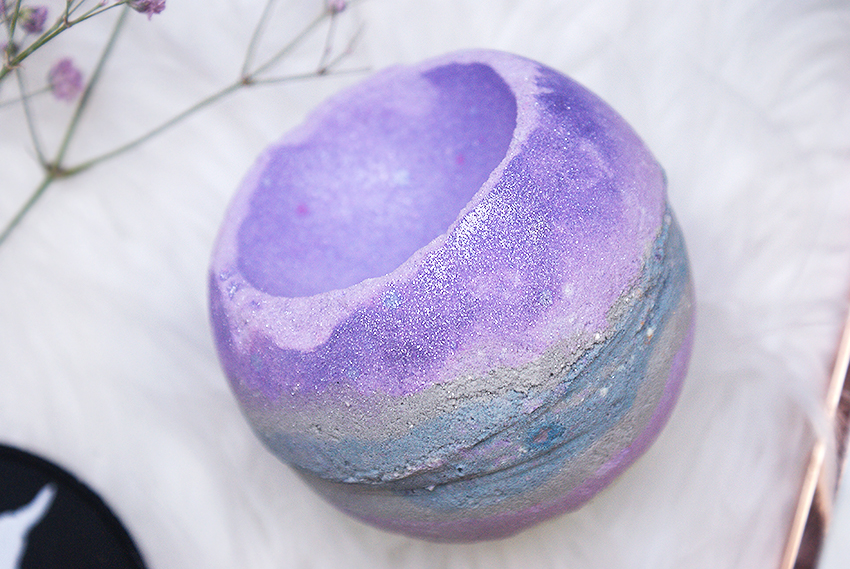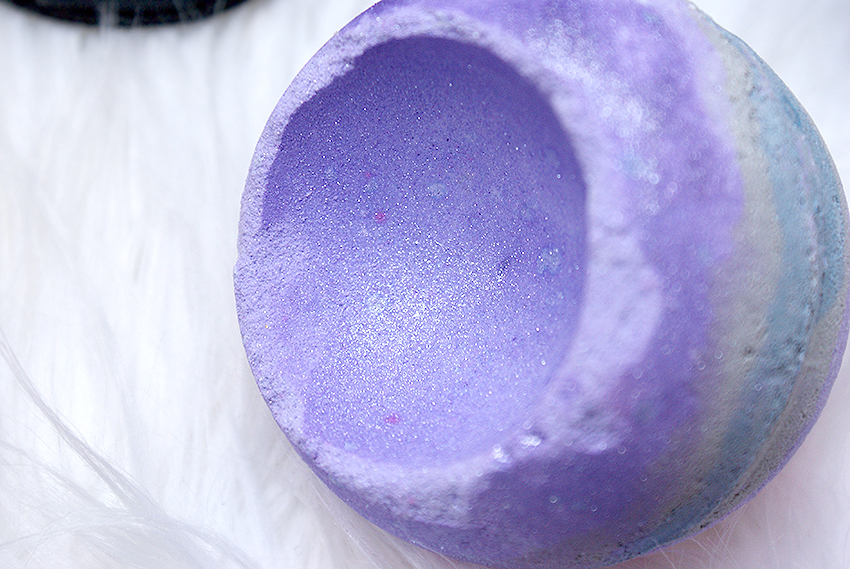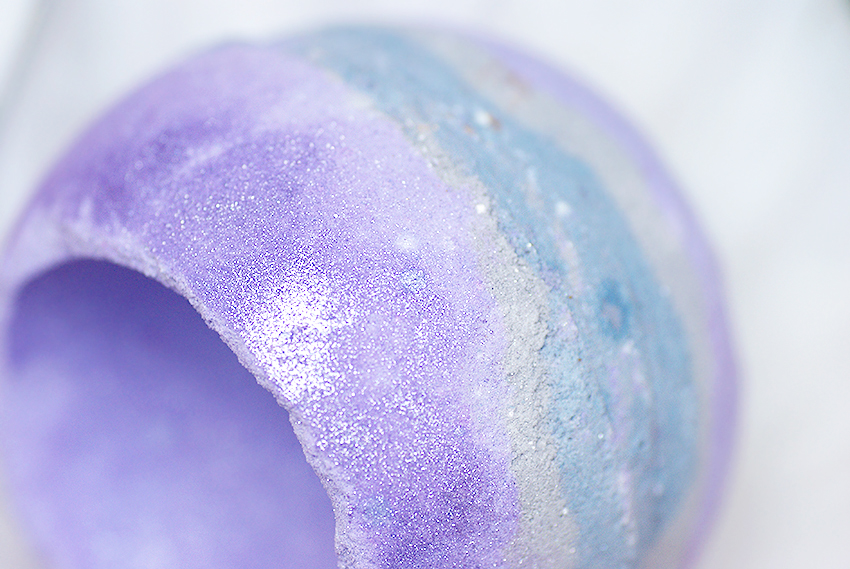 What is it?
Lush Goddess Bath Bomb costs £5.95. Despite being slightly more expensive, she does have a wonderful list of ingredients for a bath bomb! Jasmine absolue, osmanthus absolue, rose oil, sandalwood oil, oud oil, argan oil and fair trade shea butter. According to the English web shop there is also cocoa butter, but this is not listed in the Dutch webshop. (These ingredients lists tend to differ from each other, very annoying!)
The fragrance is heavenly – warm because of the sandalwood and the rose oil, slightly floral thanks to the jasmine and osmanthus, but it also has something musky-like. I think it's a mysterious and chic scent! The fragrance is completely in line with the idea of a luxurious bath bomb, it is really a complex fragrance with delicious notes in it. I totally understand why Lush decided to make a complete line with the scent.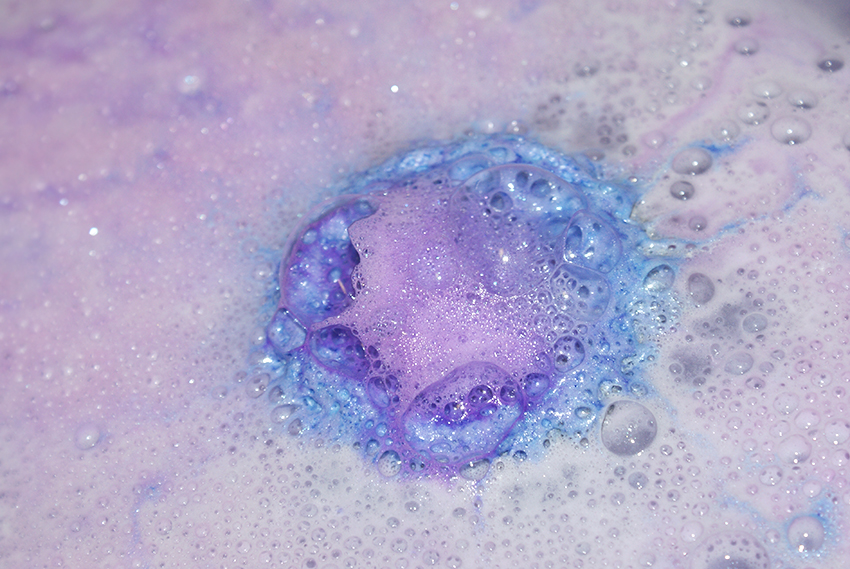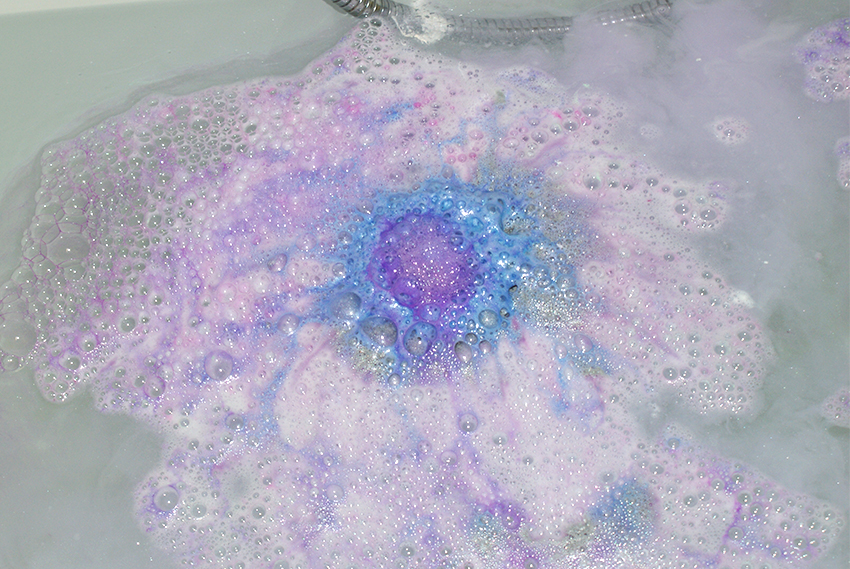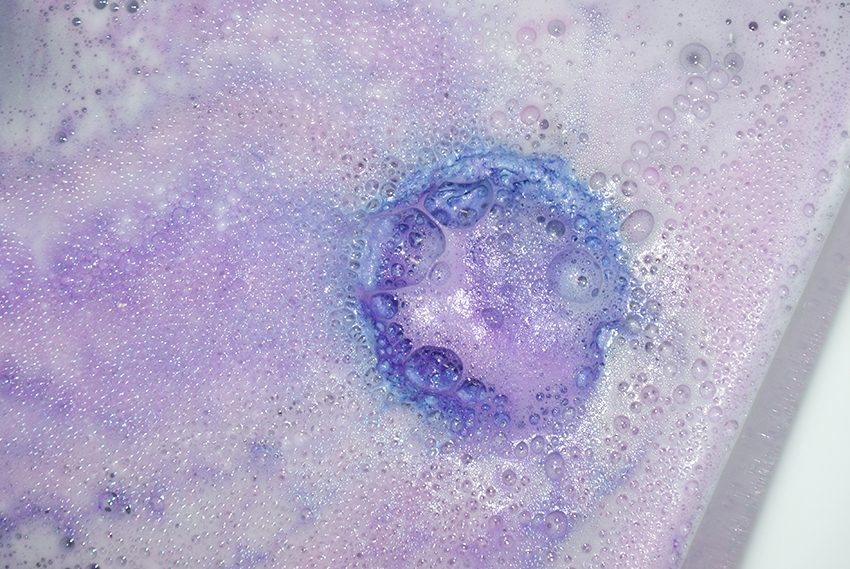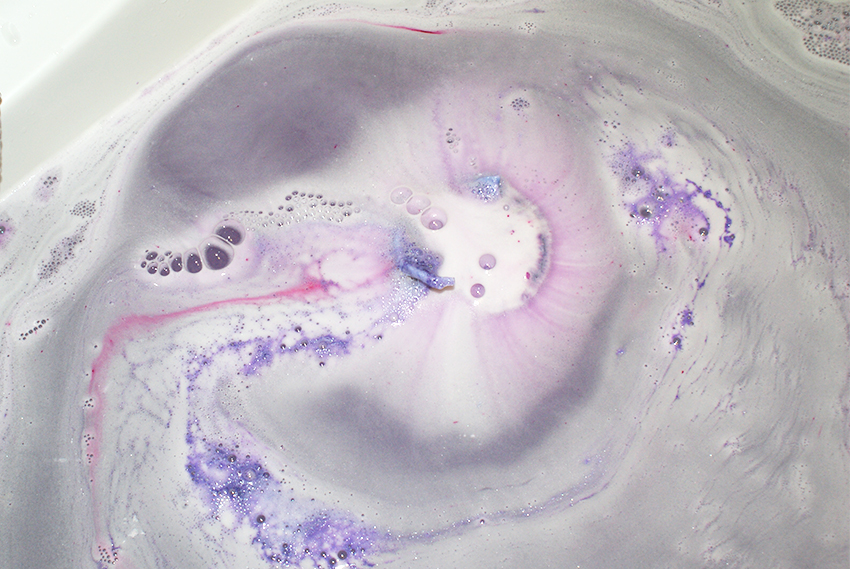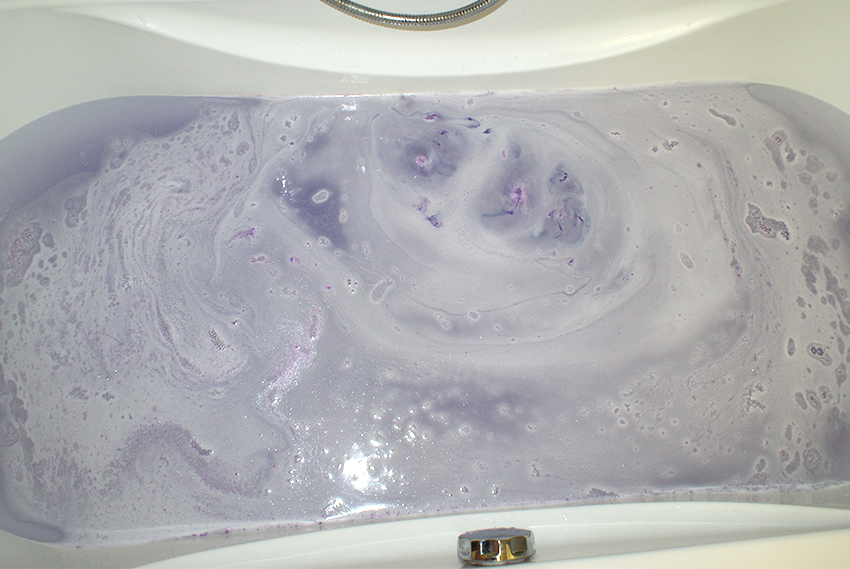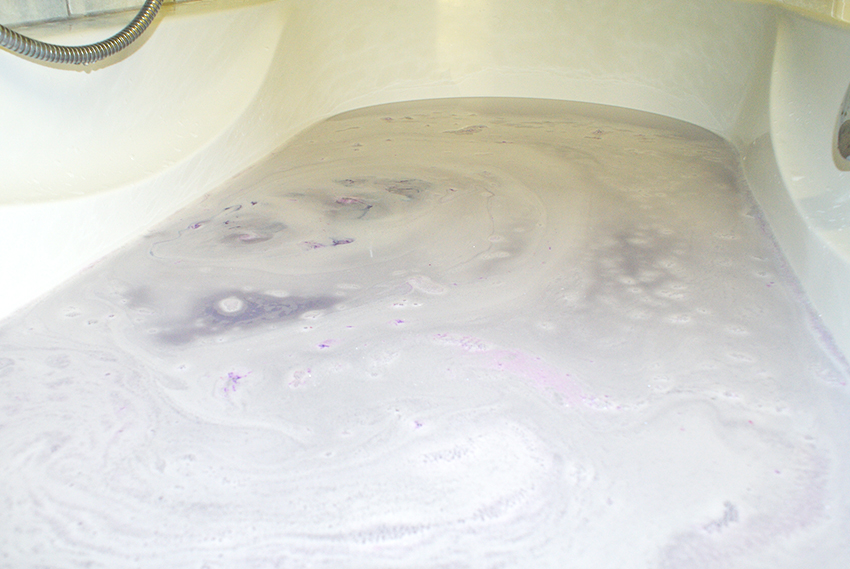 What do I think?
Oh lord, she is so beautiful in the water. In the beginning it looks like she's a quick fizzer, but she ended up taking a full 5 minutes before dissolving completely. The musk-like smell is very much present and is seriously SO good. On the surface of the water is a milky layer, glitters are floating in the water, and the water itself has a beautiful lilac color. I sincerely feel a goddess in this bath. The name definitely did not disappoint.
 
The milky layer on the surface feels silky, but how couldn't it? It's packed with shea butter, cocoa butter and argan oil. My skin certainly felt softer afterwards, but the smell was the best thing about this bath bomb. And just the idea of floating in a bath full of delicious, luxurious ingredients is just wonderful for body and soul. Also nice is the fact that afterwards, you're covered in tiny glitters. This bath bomb will not only make you feel like a goddess, but also makes you look like a goddess. It was love at first sight, and now I'm in love. Would definitely recommand this divine beauty!

Lush Goddess Bath Bomb costs £5.95 (England) / $8.95 (USA).