Review: Lush Stegosaurus Fun Egg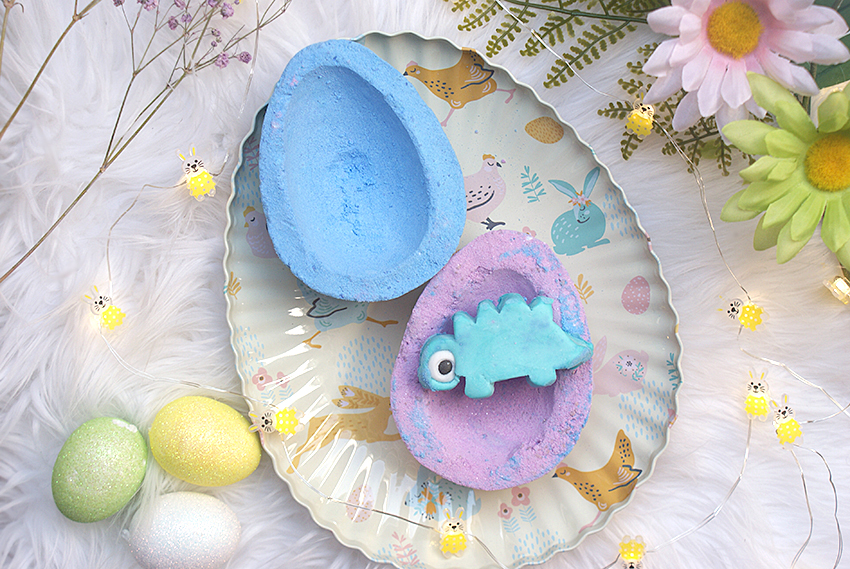 In the Easter range there are some great and fun bath bombs. And by fun, I mean REALLY fun and unique. My 2 year old nephew would completely lose his shit if he saw this bath bomb, he is crazy about "dinowawus" 😂 In this large egg, consisting of two halves, there is a piece of Fun in the shape of a dinosaur. This is genius. It's a bit more expensive than you are used to. Of course you can use this egg twice, or just in once, it's up to you.
Of course I wanted the best result for the photo and I just threw the whole thing into my bath. If you want to know how that looks like, then you should definitely continue reading!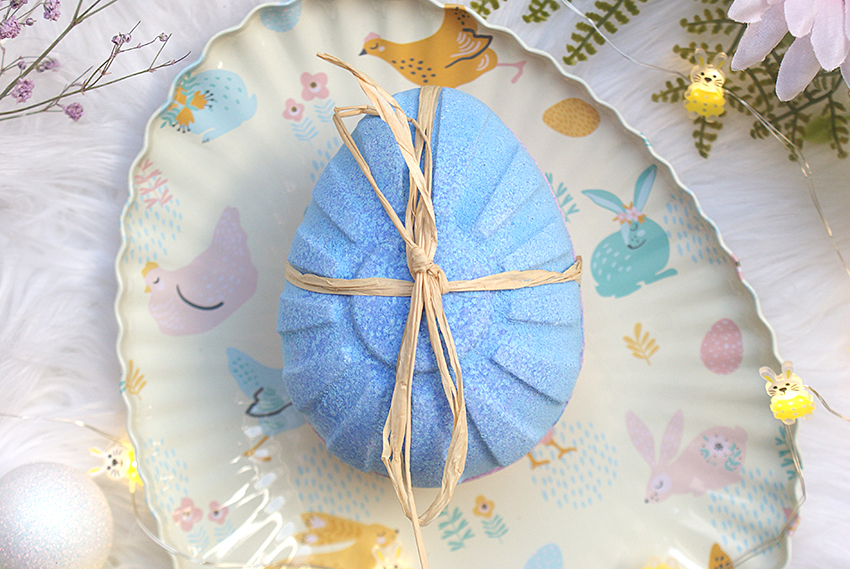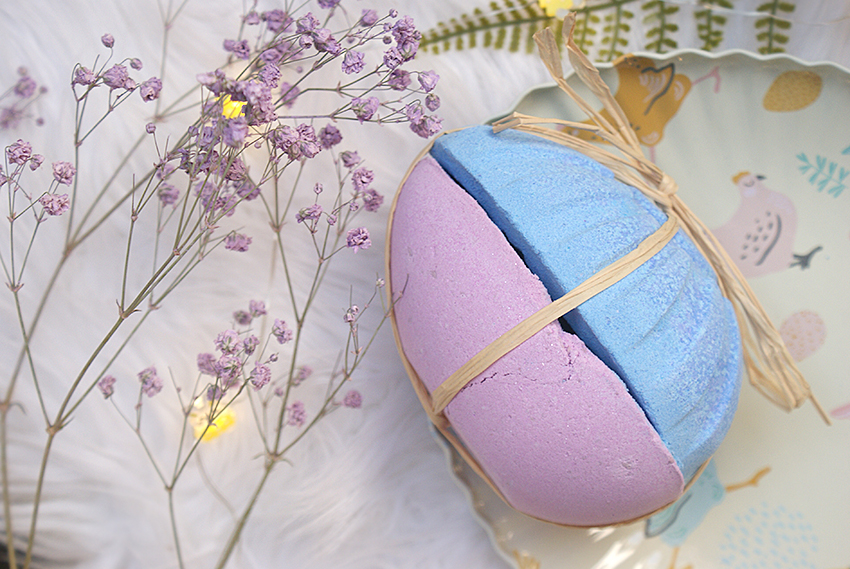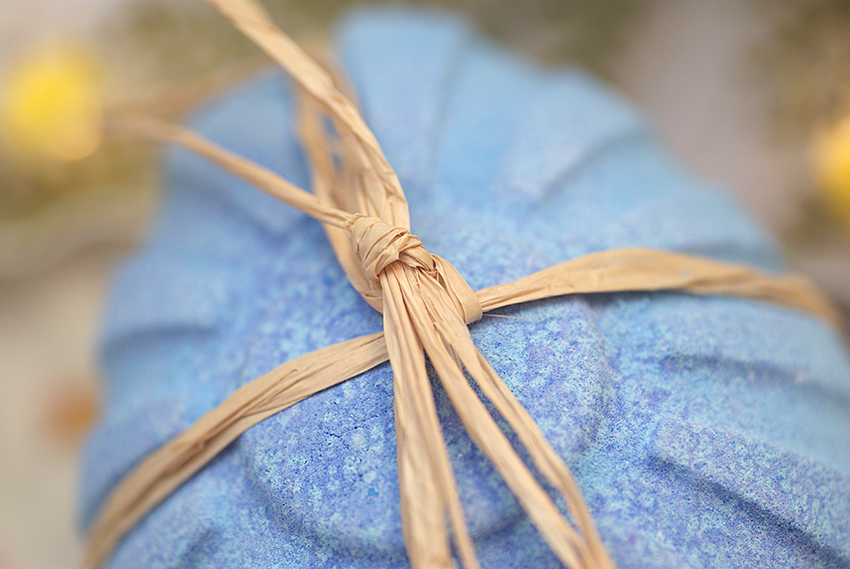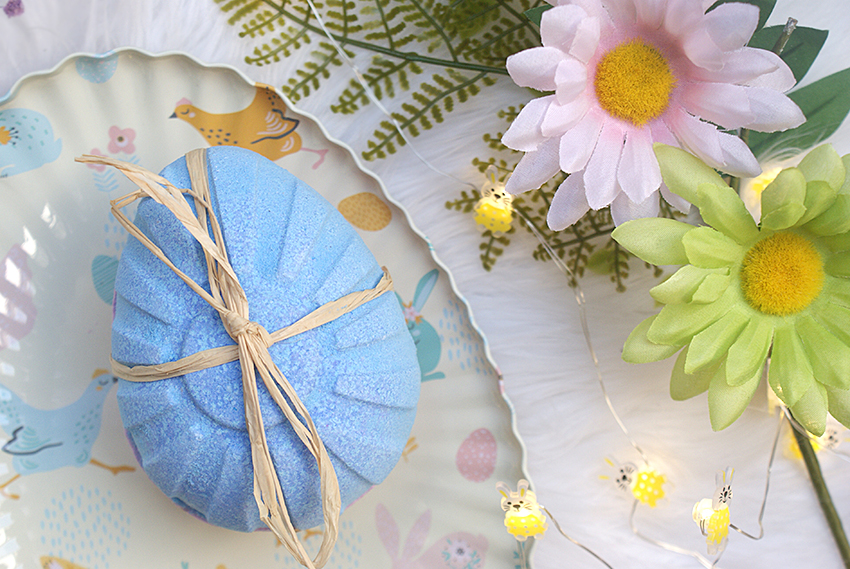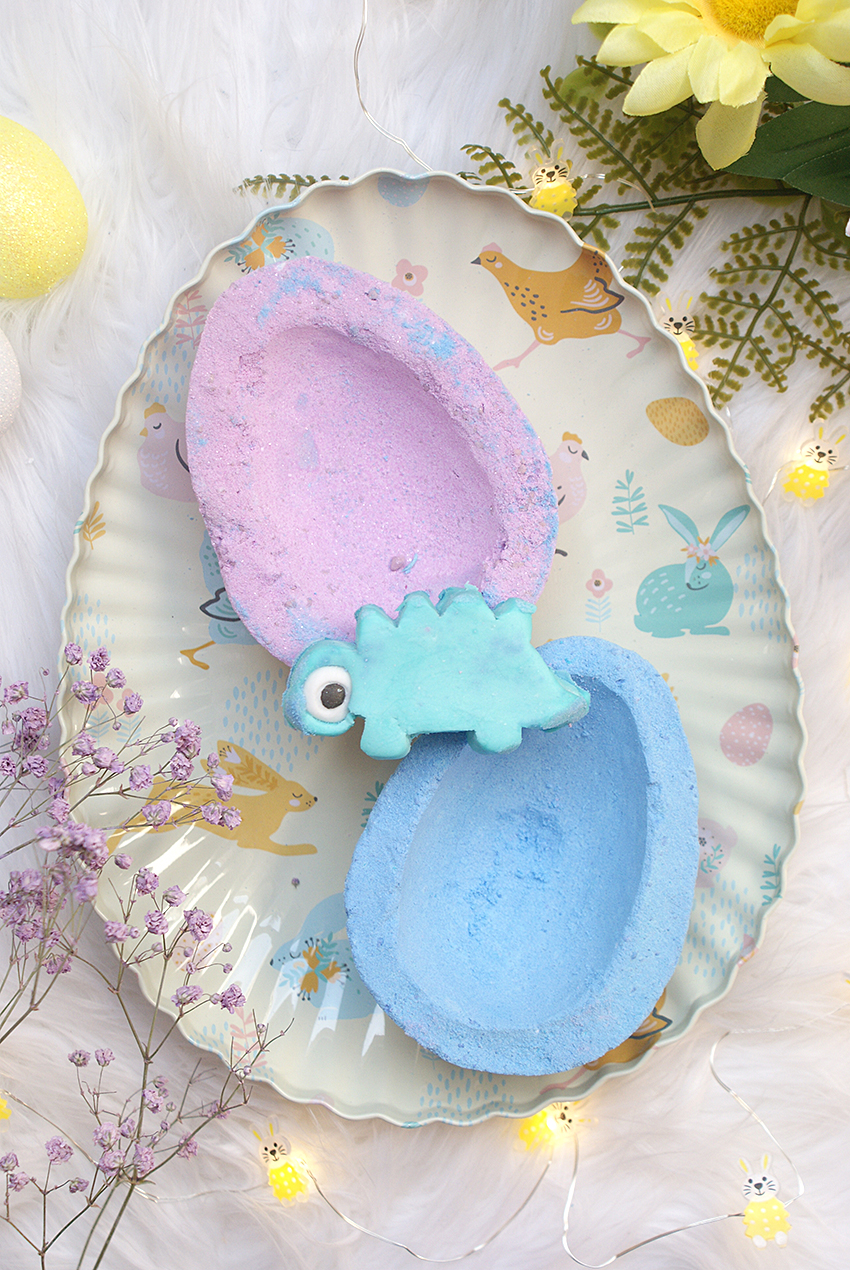 What is it?
Lush Stegosaurus Fun Egg costs £8.50 and is part of the Easter range. The reason that it is more expensive than the average Lush bath bomb is because it is extra large. It consists of two halves (blue and purple) and when you take them apart, there is a dinosaur made from Fun inside. Fun is a product of Lush that is a clay, which, in contact with water, turns into a showergel, bubble bar, you name it. You can even use it as a shampoo! Super fun for little ones, because Fun is available in many colors and can, before usage, be molded into everything!
This special bath bomb is available in four colors, there's also Brontosaurus, Bunny Fun and Chick Fun. Each of them have different colors, smell and contents. Of course I wanted to try them all, but since I wanted to have everything from the Easter and Mother's Day range, I made myself pick just one.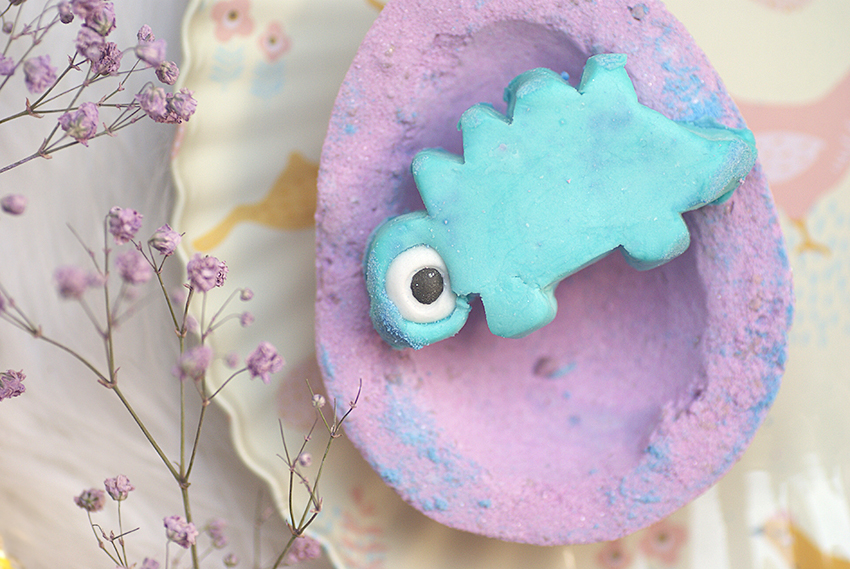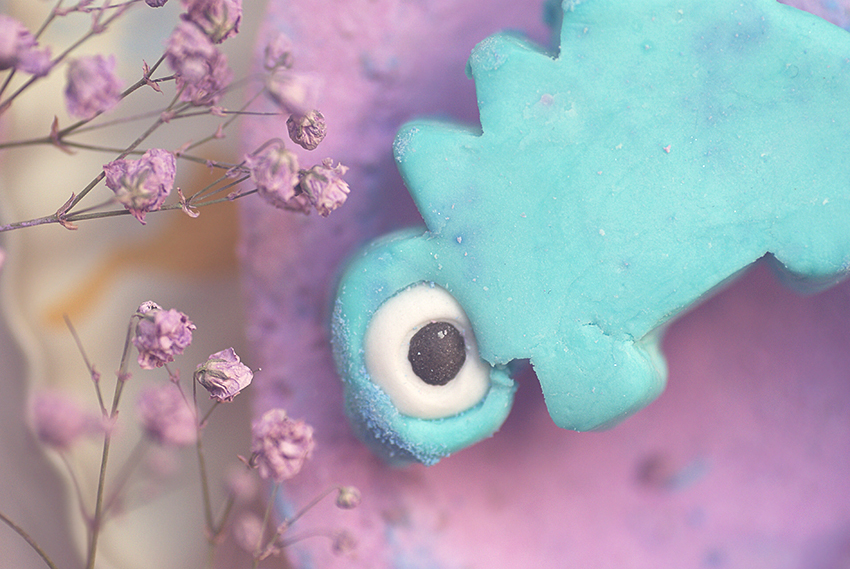 What's inside?
Lush says that Stegosaurus smells like "peach, strawberry and violets". I didn't really recognize the peach, or the strawberries. Without having read the description, I actually thought it smelled a bit floral. A typical Lush fragrance, that's for sure. The violets dominate pretty well, making it a pretty floral scent. The piece of Fun inside smelled like candy to me, such a great smell! I think i'll take that one with me into the shower and use it as a showergel.
This bath bomb contains glycerin, grapefruit oil, bergamot oil, almond oil, and in addition to the Fun there is also popping candy inside. You can clearly hear this in the bath – minutes of crackling and popping noises give this bath bomb an extra nice touch to it 😍 Even though he's supposed to smell like peach, strawberry and violets, those ingredients are not actually in this bath bomb. There are plenty enough other moisturizing ingredients though, so I'm curious what effect this bath will have on my skin. Of course you can use this egg several times if you want. You can do one half per bath, but you could also cut the halves in two. I don't really know how to do that, but in theory it should be possible.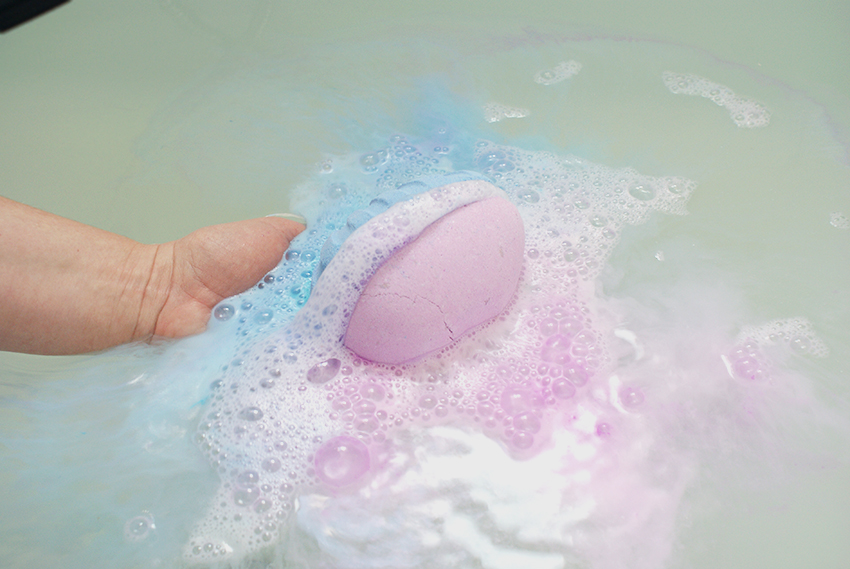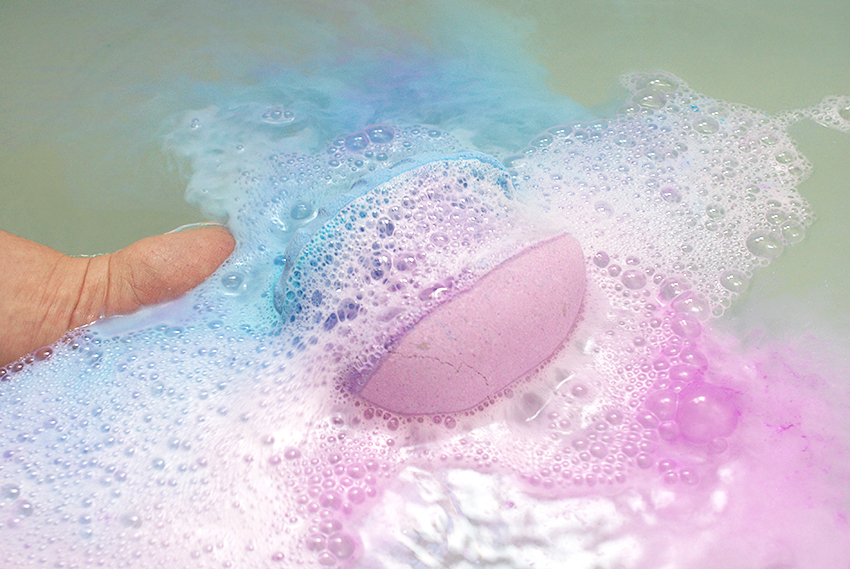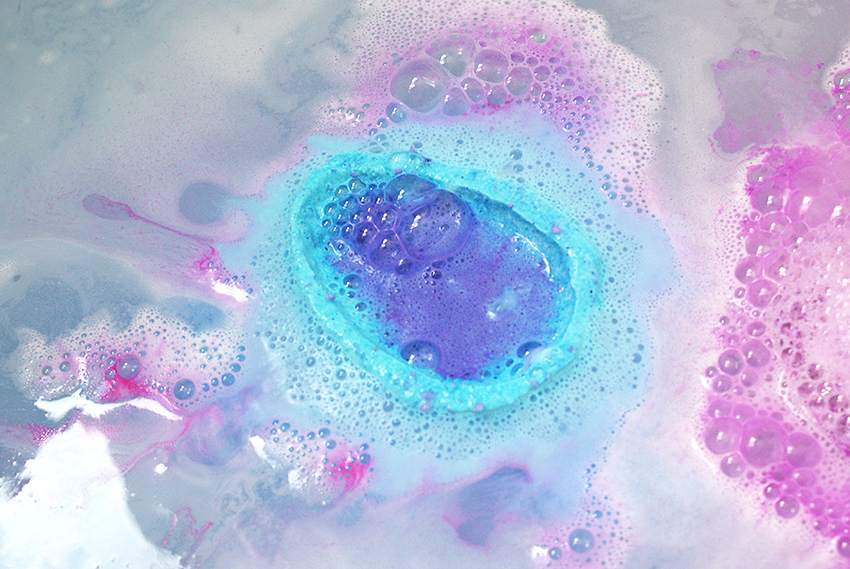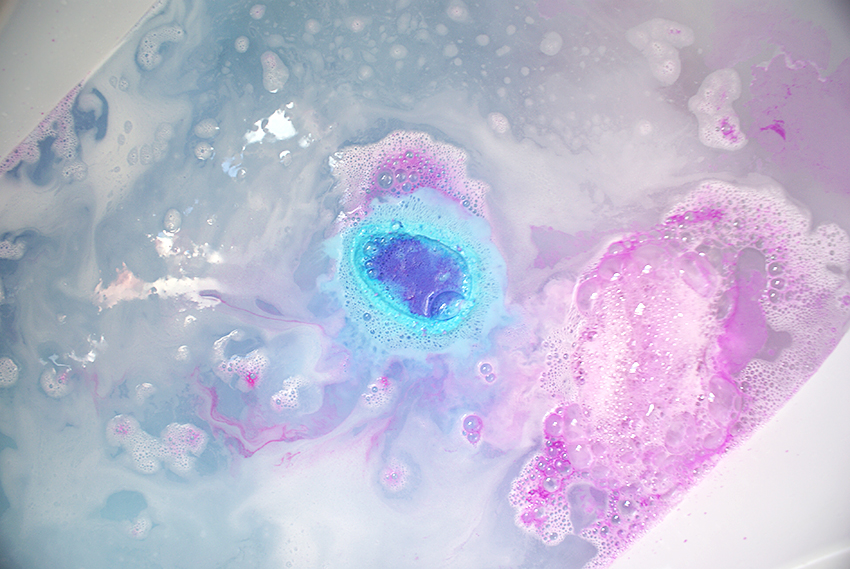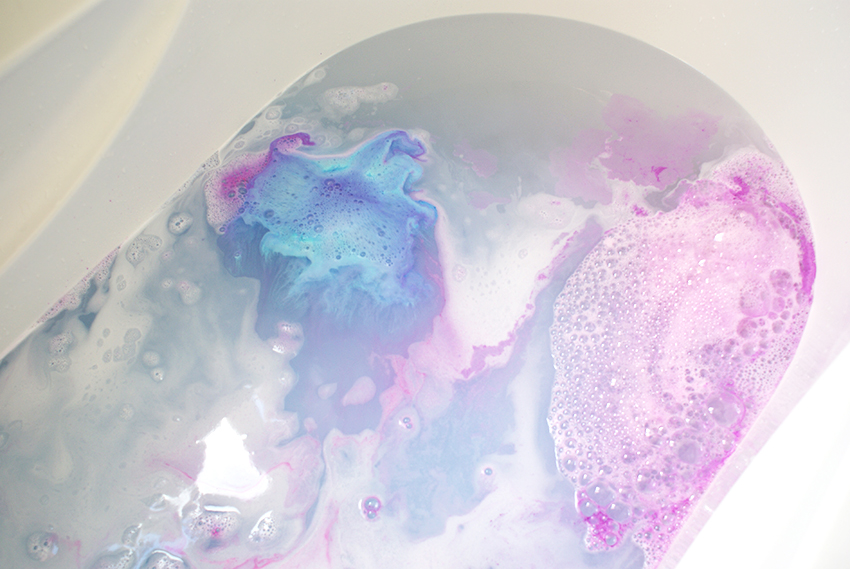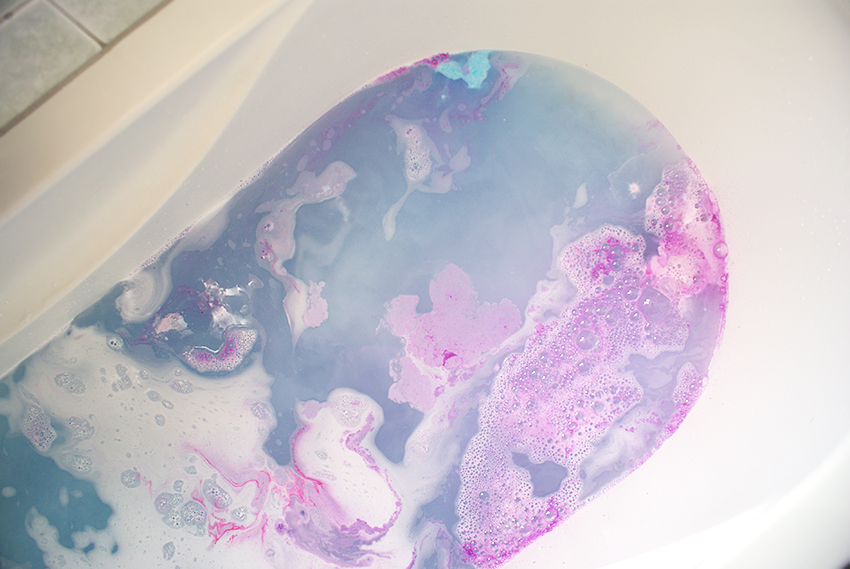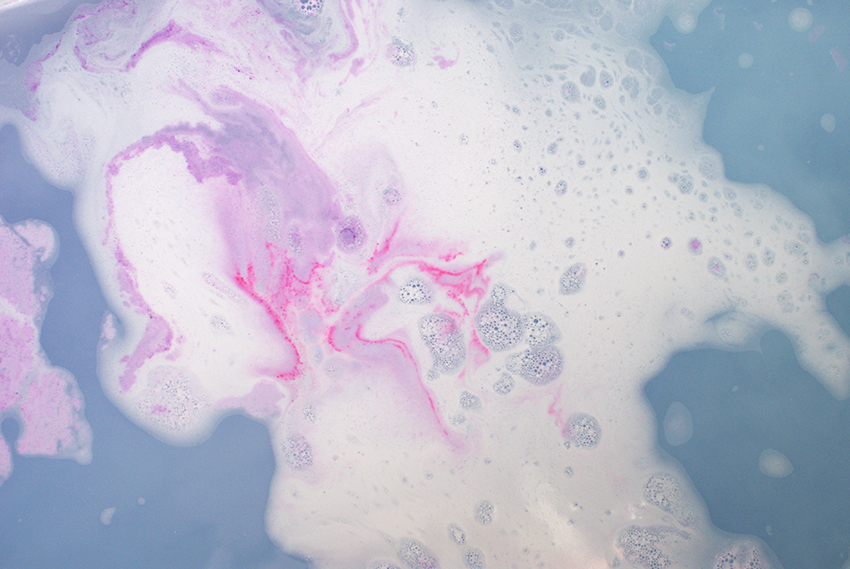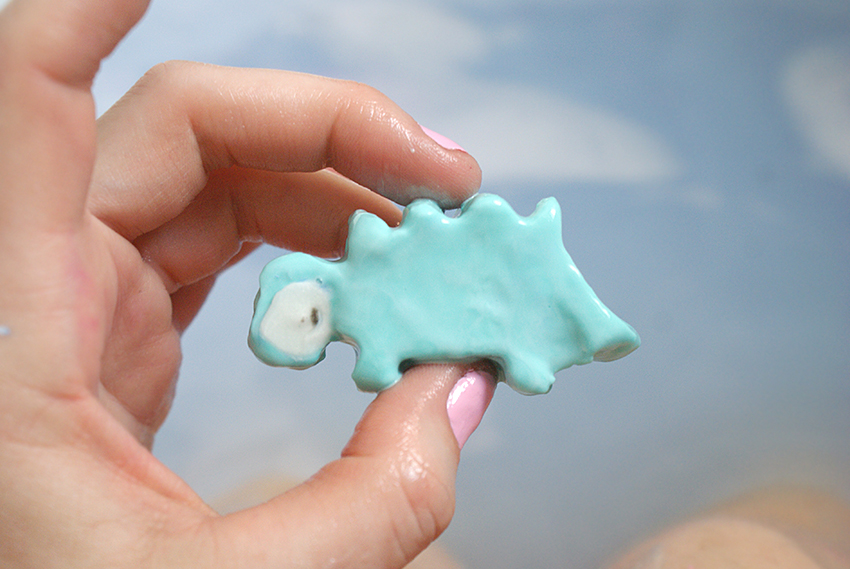 Holy shittt, how beautiful is this bath? And for the first time, I took a bath during the day. Photographing and filming this experience is so much better than in our dim bathroom in the evening. I swear, I'm never taking another bath in the evening. What an improvement compared to the photos I made in the evening, with that disgusting greenish light from our fluorescent lamp. 😅
Anyway, the bath bomb creates some beautiful colours in the water, and the popping candy also gives the bath another nice touch. When I let myself slide into the water, I felt the piece of Fun floating somewhere on the bottom. (It almost got stuck in butt crack) I put this aside to shower with later, but you can also keep it under the running tap to create a good amount of bubbles. The bath is very milky and feels wonderful.
Afterwards my skin felt very soft, also the smell lingered on my skin. The ingredients have really done their job! Apart from that, it was just an amazing bath session – I spent almost 45 minutes in the bath, which is exceptionally long for me. This bath bomb costs a bit more than average, that's the only downside. I do think it's worth its money, but that's personal of course.

Stegosaurus Fun Egg costs £8.50 (England) / $7.95 (USA).