Review: Lush Tender Is The Night Bath Bomb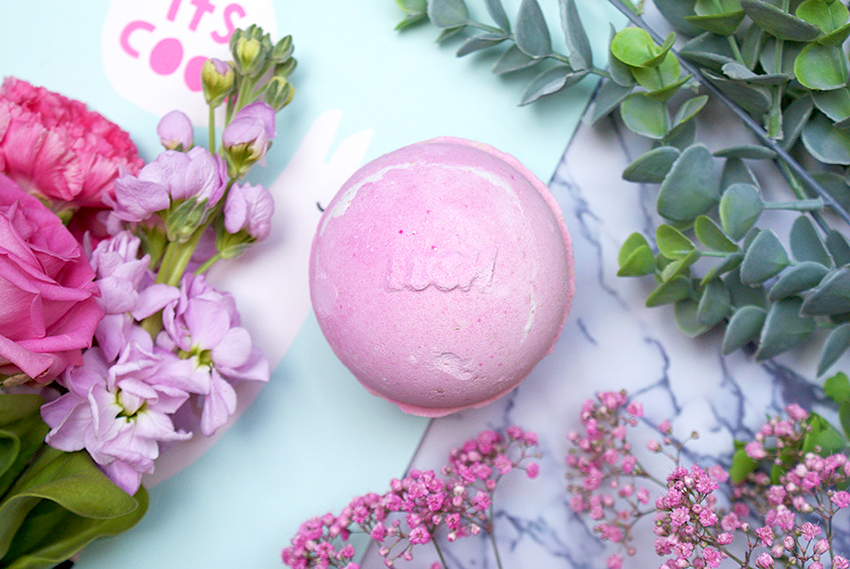 I have a thing for pink bath bombs. I always buy them, no matter what the scent is. Tender is the Night isn't a unfamiliar at Lush, in fact, this is originally a massage bar. However, this wonderful scent is now crammed into a bath bomb and the result is a beautiful, pink bath bomb. That somehow ended up in my shopping basket. Along with thirteen other bath bombs. I don't understand how this keeps happening. Must be a bug in the Lush webshop.
If you're curious about this bath bomb, keep on reading.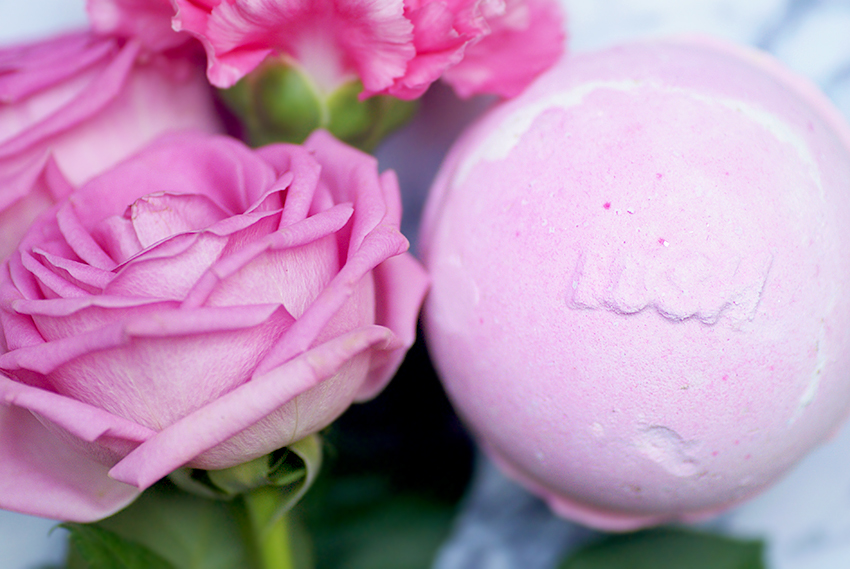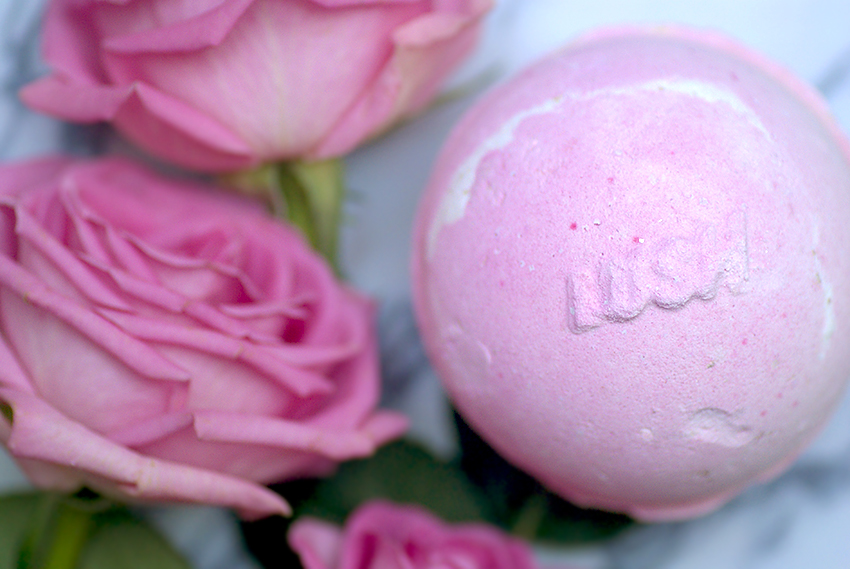 What is it?
Ingredients: Sodium Bicarbonate, Citric Acid, Titanium Dioxide, Jasmine Absolute, Ylang Ylang Oil, Vanilla Absolute, Water (Aqua), Cream of Tartar, Propylene Glycol, Dipropylene Glycol, Sodium Coco Sulfate, Cocamidopropyl Betaine, Butylphenyl Methylpropional, *Limonene, *Linalool, Perfume, Colour 45410, Colour 14700, Colour 17200
Lush Tender Is The Night Bath Bomb costs £5.95 / $7.95 and is part of the temporary Harajuku range, consisting of 54 new, exclusive bath bombs. This pink and white bath bomb owes its scent and name to the Tender is the Night massage bar, which is known for its wonderful scent — ylang ylang, vanilla and jasmine. A warm, sweet and floral scent. Very sultry and sensual — if it were up to me, I'd want them to release another thousand products with this fragrance. Or make this bath bomb part of the full time range! Also, the massage bar is a great product, if you can't get enough of this scent! 😊
In terms of ingredients, it's not exactly a surprise what's inside. It contains jasmine, ylang ylang and vanilla, as expected. There's also a bit of perfume in this bath bomb, but I really don't care. In fact, if it would contain grinded bones, the blood of a virgin goat and a dose of curry, I STILL would have bought it.
Play the video in 2160p quality and on full screen for the best experience! The video has been speeded up.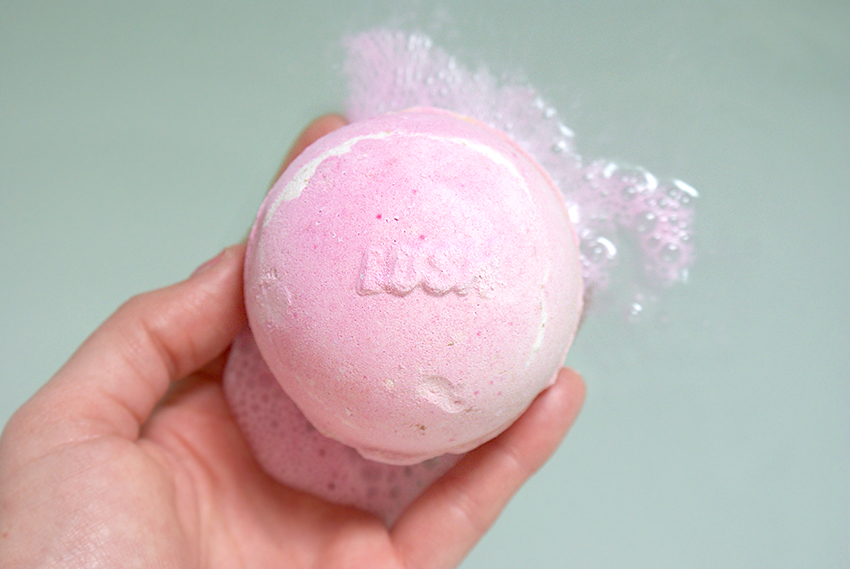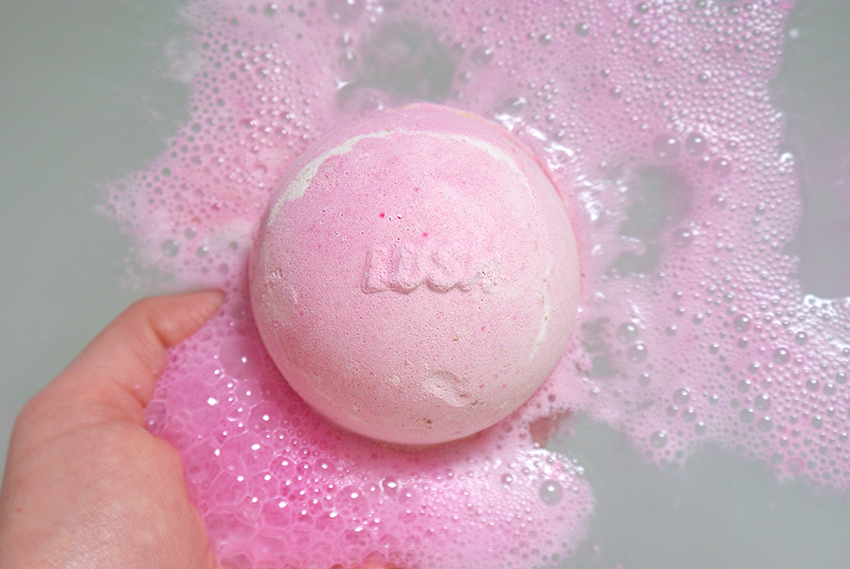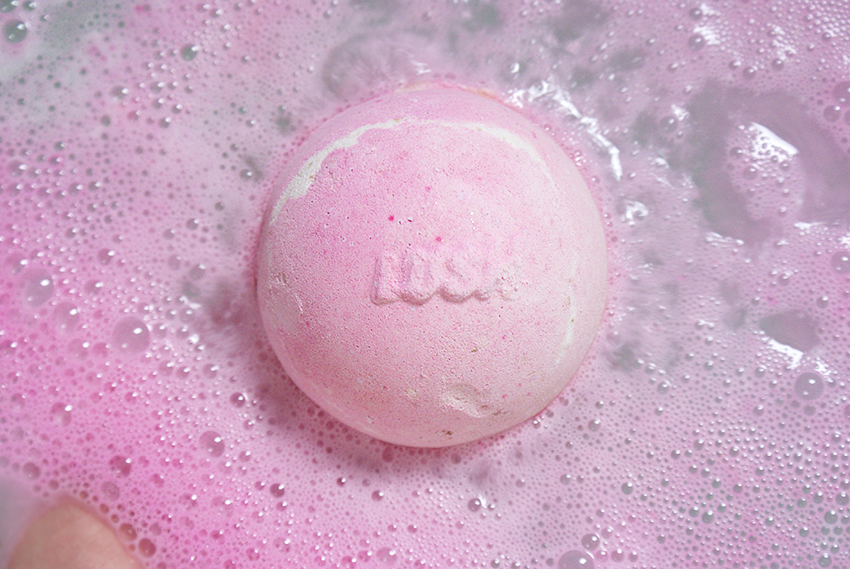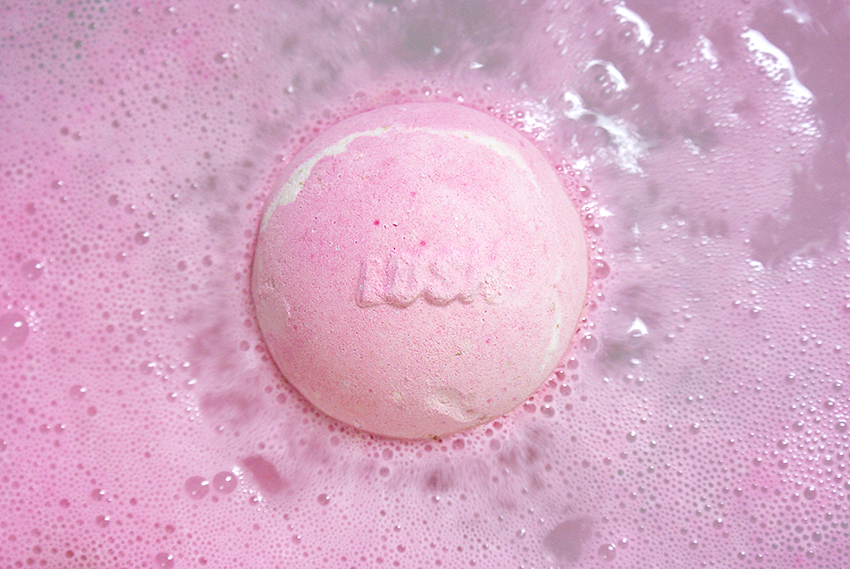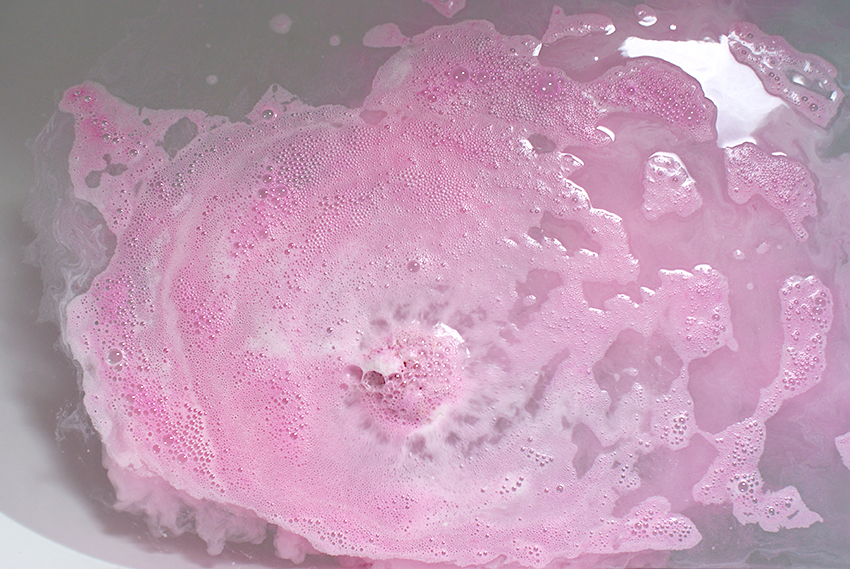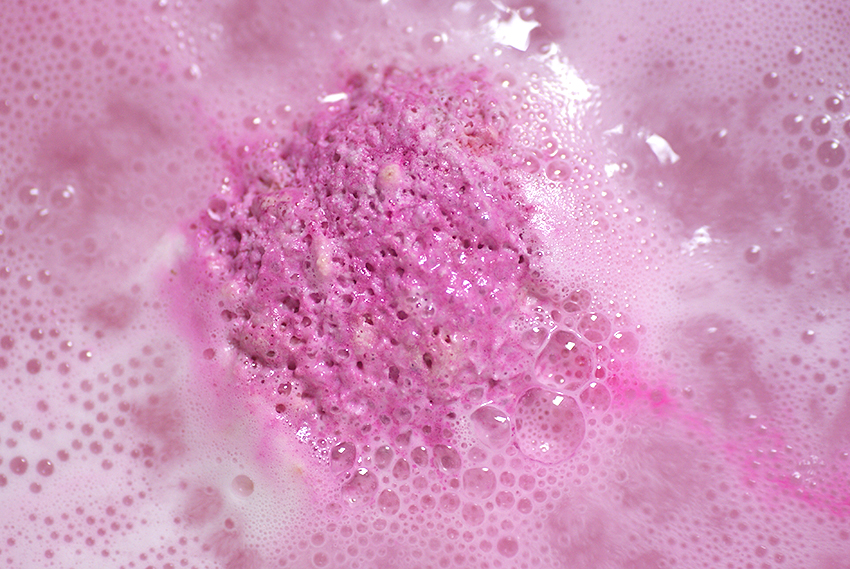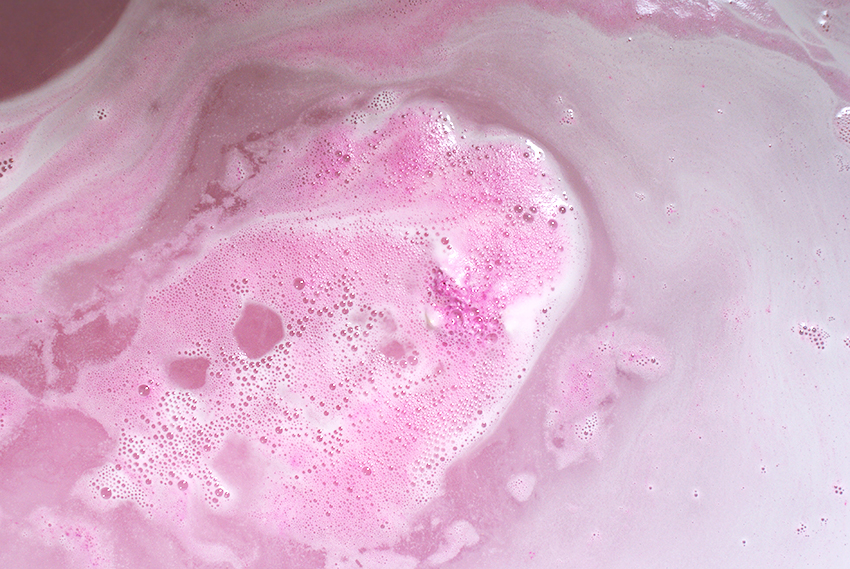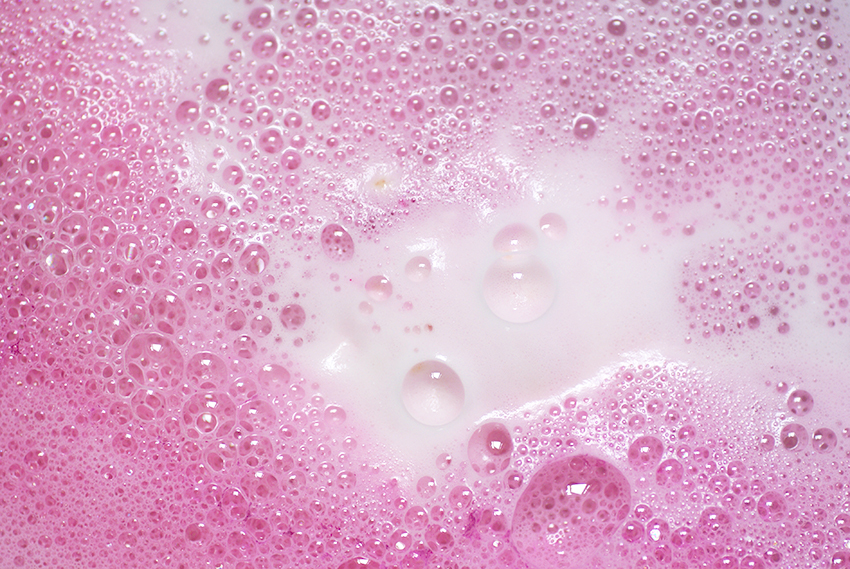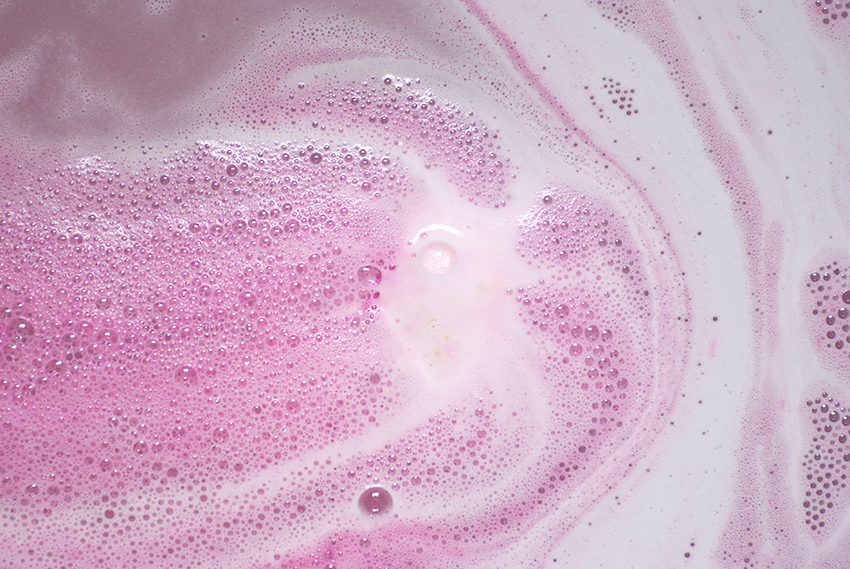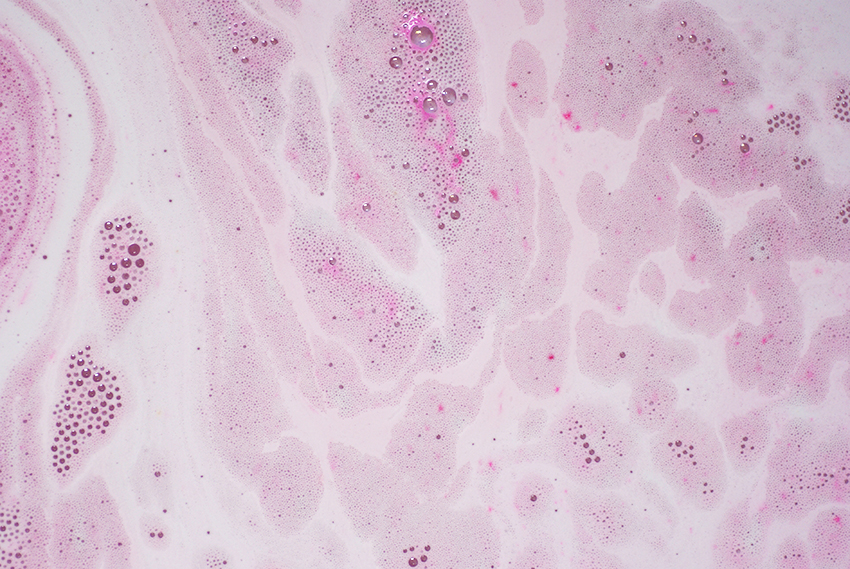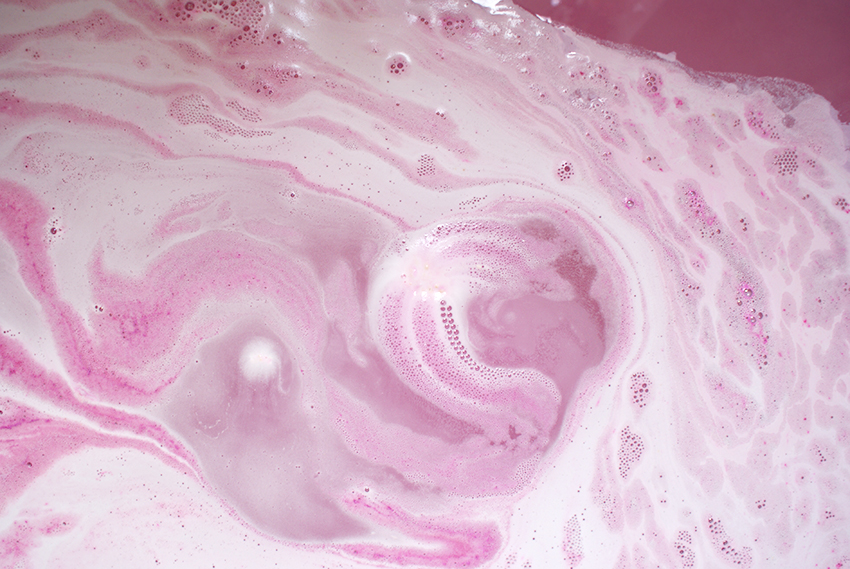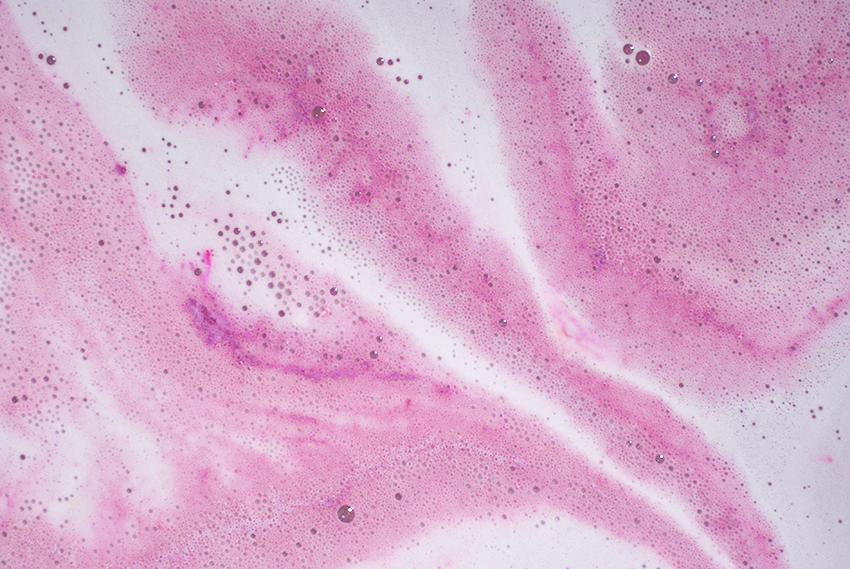 What do I think?
OH GIRL. Is this beautiful or what? 🤤 This bath bomb might've just become one of my favorites from the Harajuku range. It colors the water a beautiful shade of pink, the sultry floral scent is very well present and the bath bombs spits out puddles of soft foam on the surface. The water is milky, which I like a lot better than clear water. There's no glitters in this bath bomb, good thing to know if you're not that keen on glitters. (You monster)
Even though Tender is the Night blesses us with only one color, it's not a boring bath bomb to see. It spews out pink and white streams and within five minutes, it's completely dissolved in the water, making it very soft and silky. All in all, this is an amazing bath bomb. I could notice the wonderful, sensual scent during bathing and the pink water made me so happy. Afterwards my skin felt softer and smoother, and I love how the scent lingered in the bath room for awhile.
Would I recommend this bath bomb? Oh hell yes. It surpassed all of my expectations. I need to stock up on these!

Lush Tender Is The Night Bath Bomb costs £5.95 (England) / $7.95 (USA).