Review: Lush Validation Shower Bomb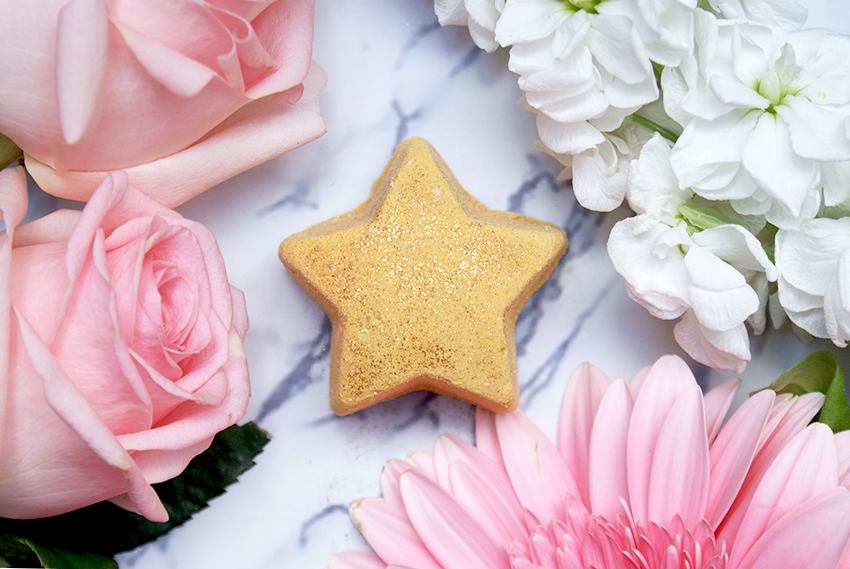 When I was in Liverpool, I had already decided to bring home some of the new shower bombs. They launched 10 new shower bombs, I ended up buying 7 of them. One of those is Validation, a shower bomb shaped like a golden star that shares its scent with the Creme Anglaise fragrance family. I couldn't wait to try it in the shower! Once I got back home I flew into the shower with this shower bomb and today I will tell you about it!
If you're curious about this product, make sure you keep on reading.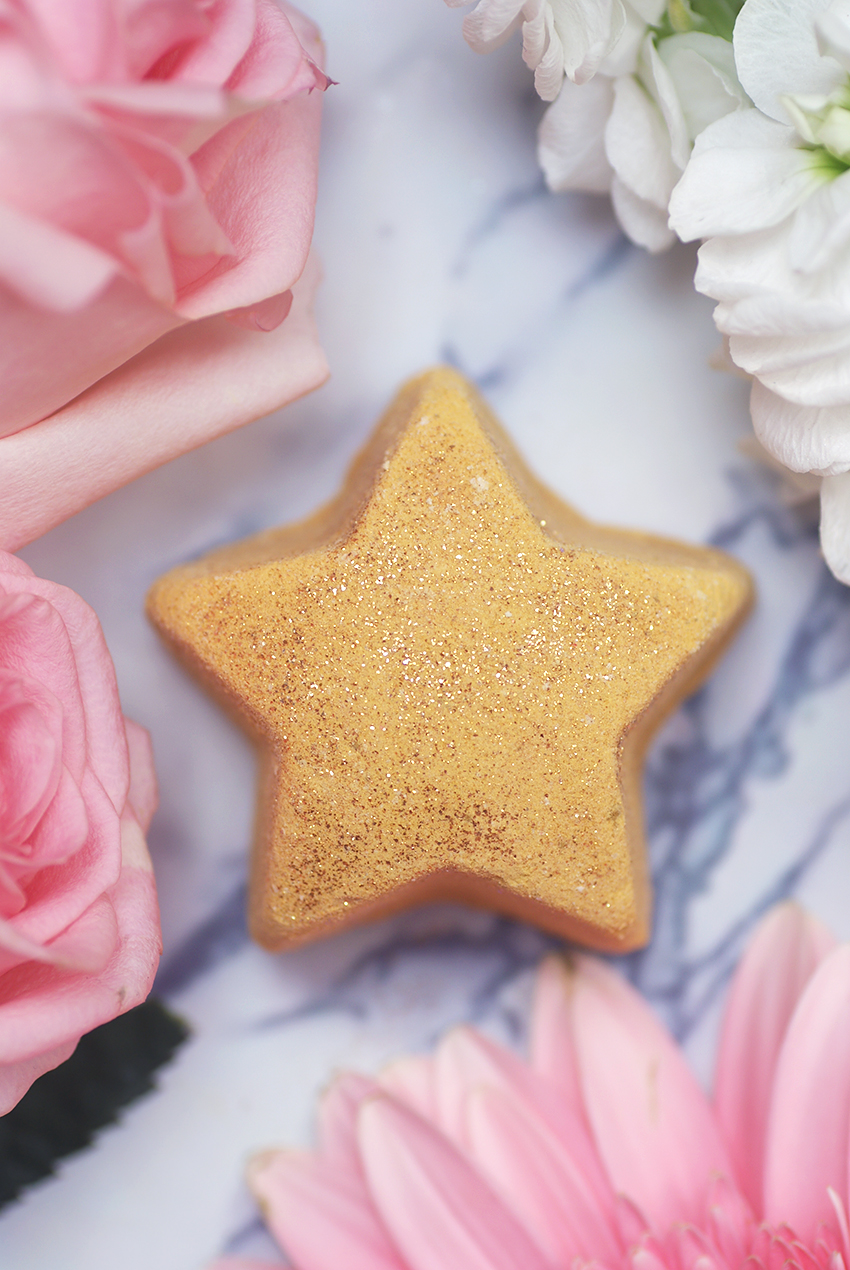 What is it?
Lush Validation Shower Bomb costs £2.75 and can only be purchased in Liverpool. A shower bomb is a bit like a small bath bomb that you take with you in the shower. Run the water and hold it under the water's flow. When in contact with water, it will start foaming and expanding, creating a frothy mousse. Scoop off the foam and sweep all over your body. When you're done using the shower bomb and there's still product left, put it in a dry spot and leave it to dry. You can also choose to cut it in half before using a shower bomb. Most shower bombs can easily be used more than once, depending on how generously you use it. This product is naked and therefore does not have any packaging.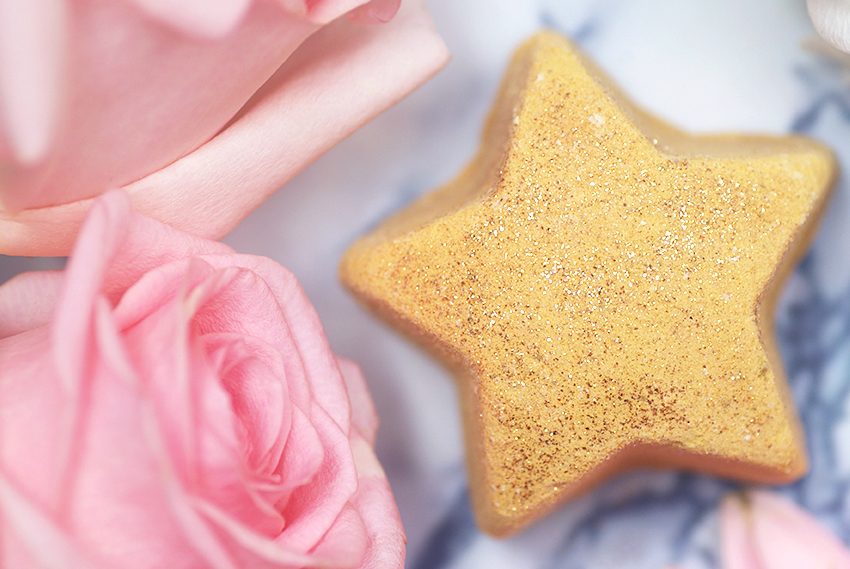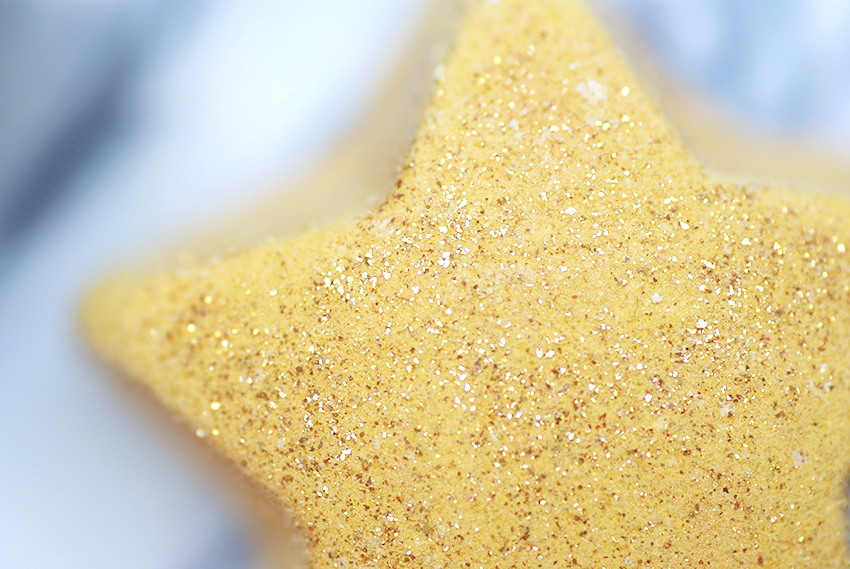 What's inside?
Ingrediënten: Sodium Bicarbonate, Cream of Tartar, Citric Acid, Potato Starch, Sodium Laureth Sulfate, Calcium Lactate Gluconate, Sodium Alginate, Cocamidopropyl Betaine, Brazilian Orange Oil, Myrrh Resinoid, Vanilla Absolute, Synthetic Fluorphlogopite, Amyl Cinnamal, Benzyl Salicylate, Coumarin, Perfume, Colour 77492, Colour 77491
The shower bomb contains Brazilian orange oil, myrrh and vanilla absolute. Furthermore, it also contains SLES and perfume, something to pay attention to if you're not to keen on these ingredients. Sodium Alginate comes from seaweed, this can also be found in the other shower bombs. Synthetic Fluorphlogopite is the golden glitter in which the shower bomb is gilded. The glitter is only on the outside, once used I no longer see them . Cream of Tartar is tartaric acid, this is also found in bath bombs.
Creme Anglaise is a fragrance by Lush that was been quite popular over the years, thanks to its delectable scent. People say it smells like custard, cookie dough or batter mix. It's a warm, creamy vanilla with a spicy layer. It's a pretty wintery scent, thanks to the warmth of the vanilla. The overall scent is made a bit sweeter thanks to the orange oil. I can see why this is a popular fragrance amongst Lushies!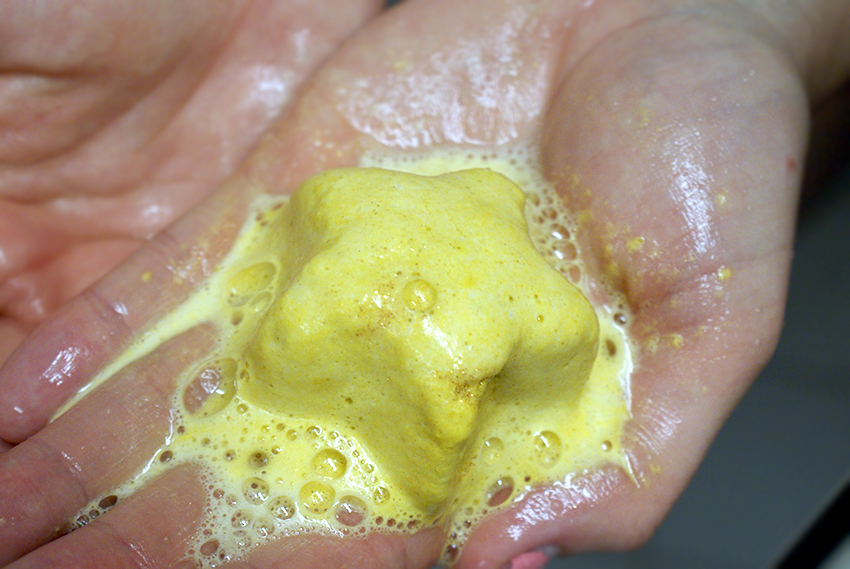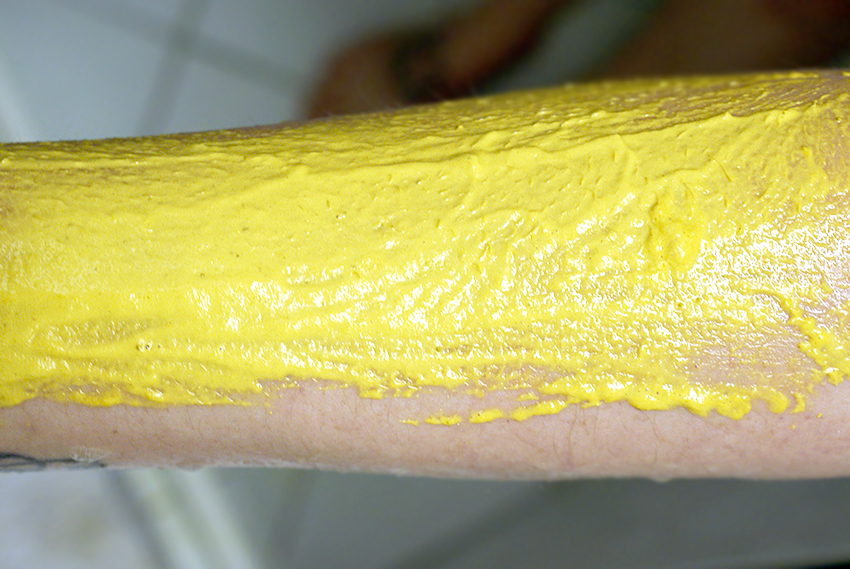 What do I think?
The shower bomb starts to foam generously and expands when it gets in contact with the warm water. I noticed that when I used this shower bomb a second time, it didn't expand as much as the first time. The effects on my skin were still present, fortunately, it's just a bit less foamy when using it. While using it you can smell the creamy and warm scent — aahh I love it. Give us more products with this scent! Don't be put off by the bright yellow color by the way, this will not stain you nor your shower curtain afterwards!
My skin feels really soft and smooth afterwards. I can also smell the scent on my skin, which I often can't after using Lush products. It's a wonderful shower bomb, I really love the smell. I think the shower bombs are great additions to the Lush range, I'd even fly back to Liverpool for this shower bomb alone. Validation is not for sale in every store, but there are a few Liverpool shower bombs for sale in the Lush Labs at this moment, except in America. 😞 Lush has got some shower bombs in their regular range though, like Sleepy and Koyaanisqatsi (bless you).

Lush Validation Shower Bomb costs £2.75 and is available in Lush Liverpool.