Review: Lush Koyaanisqatsi Shower Bomb (and how to use a shower bomb multiple times!)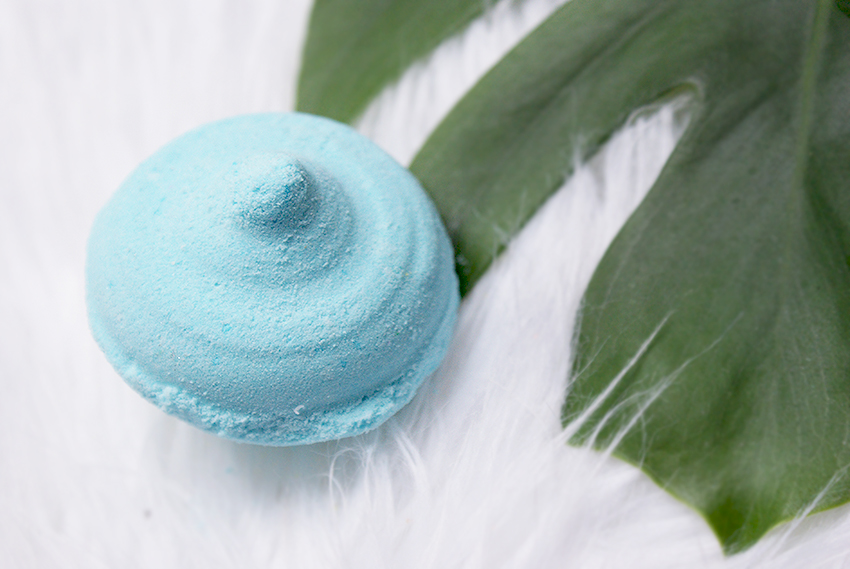 I had to copy paste the name from the webshop, because I just can NOT get it right each time I write it. Anyway, this shower bomb has a scent just as complex as its name. Today I'm reviewing this blue shower bomb, which is part of the regular collection. I'm also going to show you how to use a shower bomb multiple times! Are you curious about Koyanieutnskcensti? (I wrote that without looking up the name, I'd say it's close enough) Then keep on reading!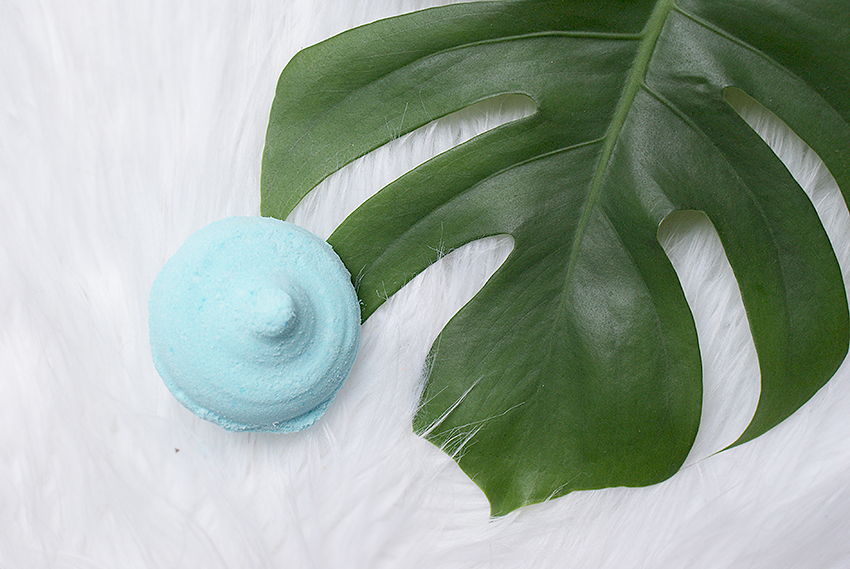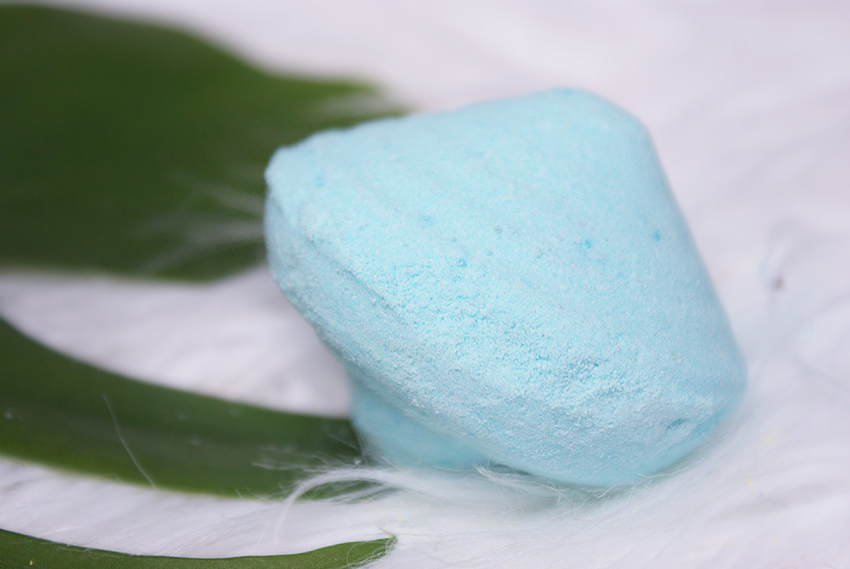 What is it?
Ingredients: Sodium Bicarbonate, Cream of Tartar, Citric Acid, Potato Starch, Sodium Laureth Sulfate, Calcium Lactate, Sodium Alginate, Cocamidopropyl Betaine, Lavender Oil, Lavender Absolute, Lavandin Absolute, Lavandin Oil, Violet Leaf Absolute, Ylang Ylang Oil, Vanilla Absolute, *Benzyl Benzoate, *Benzyl Salicylate, *Farnesol, *Geraniol, *Linalool, Colour 42090:2
Lush Koyaanisqatsi Shower Bomb costs £2.75 / $3.25 and weighs about 45 grams. It looks like a blue, small brom toll. It's in fact like a mini bath bomb, but you don't throw it into the tub, but you take it with you under the shower. The difference with a bath bomb is that this shower bomb does not dissolve. Well, eventually it does, but not as quickly as a bath bomb would. Hold the shower bomb under the water's flow and watch it expand and create loads of mousse. Scoop it up and smooth all over your body, while enjoying the scents being released. And while this is a great naked product, it's important to keep this somewhere dry, preferably in the dark. It's also less suitable for bring with you on holiday of at a sleepover.
Koyaanisqatsi has a very complex aroma. I'd say it's very floral, with the ylang ylang being the strongest note. The lavender adds a nice, sweet layer to the scent as well. The vanille absolue and violets add a sweet layer, making it a bit warmer and sweeter. It's a very distinct smell, I'm not particularly loving it (I'm not fond of floral scents) but I'm not hating is as well.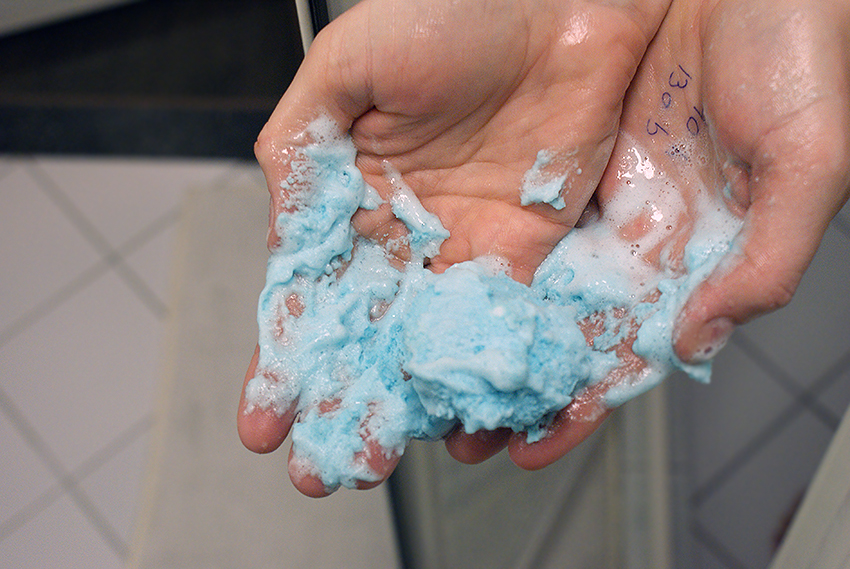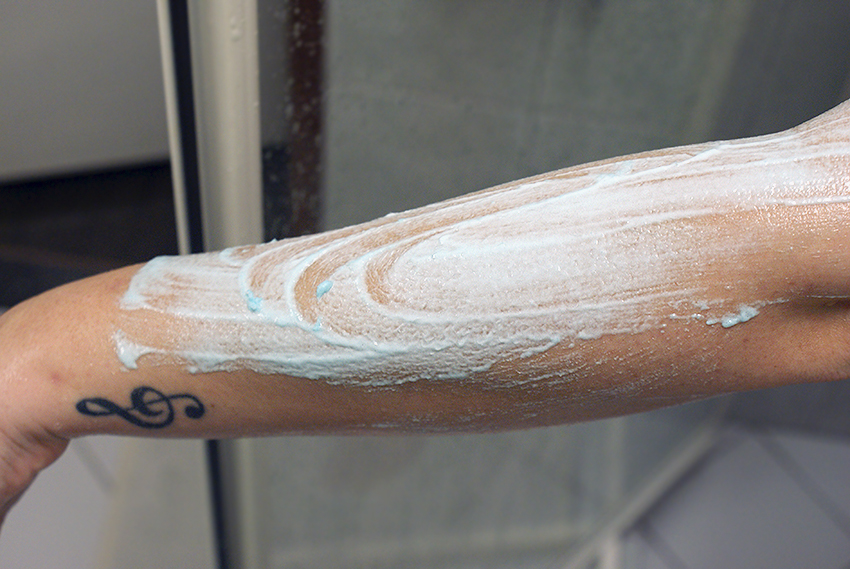 How to use it (multiple times)
Just like the other shower bombs that I reviewed, this one is also very easy to use. Hold it under running water and it starts expanding, creating a rich and soft foam, full of oils. Lathering this across your body is not only a great feeling, it's also very fun to use. It's easily spread and you don't need a lot of foam to provide your whole body with it. Given the fact that it's naked, and that's is economic in using it, makes it a great addition to the regular collection.
If you'd use the whole shower bomb at once, then it would be a fairly expensive shower session. Whatever floats your boat, of course, but why not use it multiple times? There comes enough product off for multiple bodies, so in my opinion it's best to put it away for the next shower session. These shower bombs are easily cut — in two pieces, but even in four pieces. You can also put away the product, after scraping off all the foam, put it somewhere to dry and you're good. It dries and hardens pretty quick, giving you the same structure as before it got wet.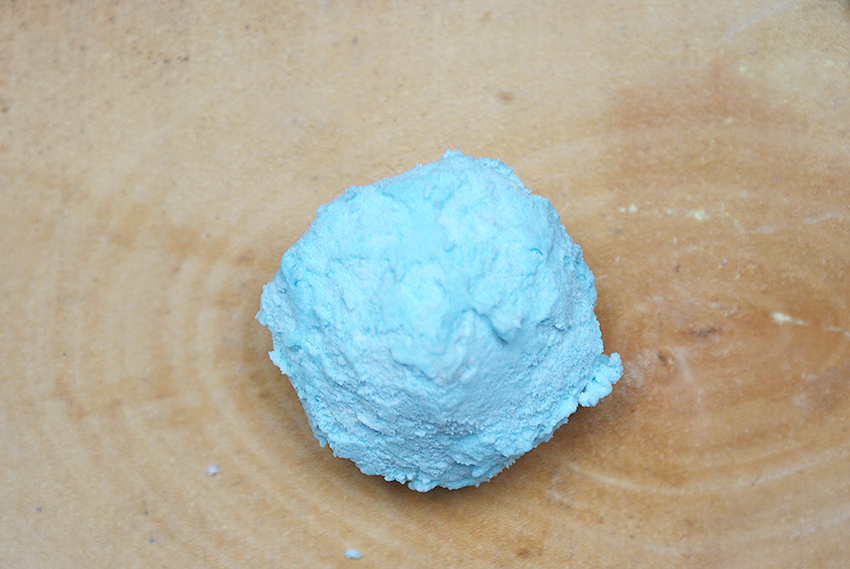 So, now you've learned that you can easily use a shower bomb multiple times. Simply cut it into pieces or let it dry after you're done. Regarding Koyaanisqatsi (I am still copy pasting) it's a very floral fragrance that you really have to love. The smell does not really linger on the skin afterwards, which I think is a pity. My skin did felt a little softer, but I'm not blown away.
There's also other shower bombs available, like Sleepy, Not Sleepy and Karma.

Lush Koyaanisqatsi Shower Bomb costs £2.75 (England) / $3.25 (USA).