Review: Humpty Dumpty Bath Bomb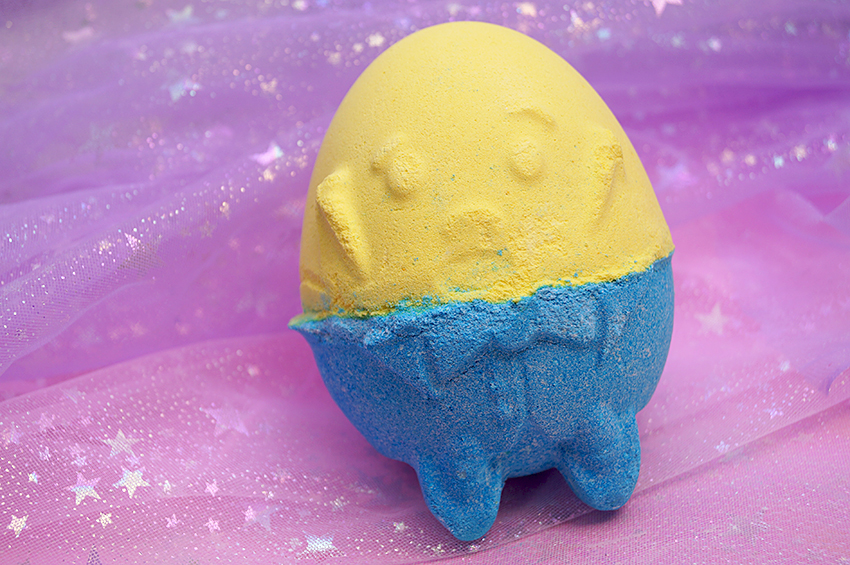 If there's one thing I love about the Easter range, it's the ridiculously cute bath bombs. Take Humpty Dumpty for example. This cute, round fella has a shocked expression on its face, and of course the question remains why. Maybe it's because he knows you need to crack him open before using, by smashing his head against the edge of the tub? Let's find out how that works.
If you're curious about this bath bomb, then keep on reading.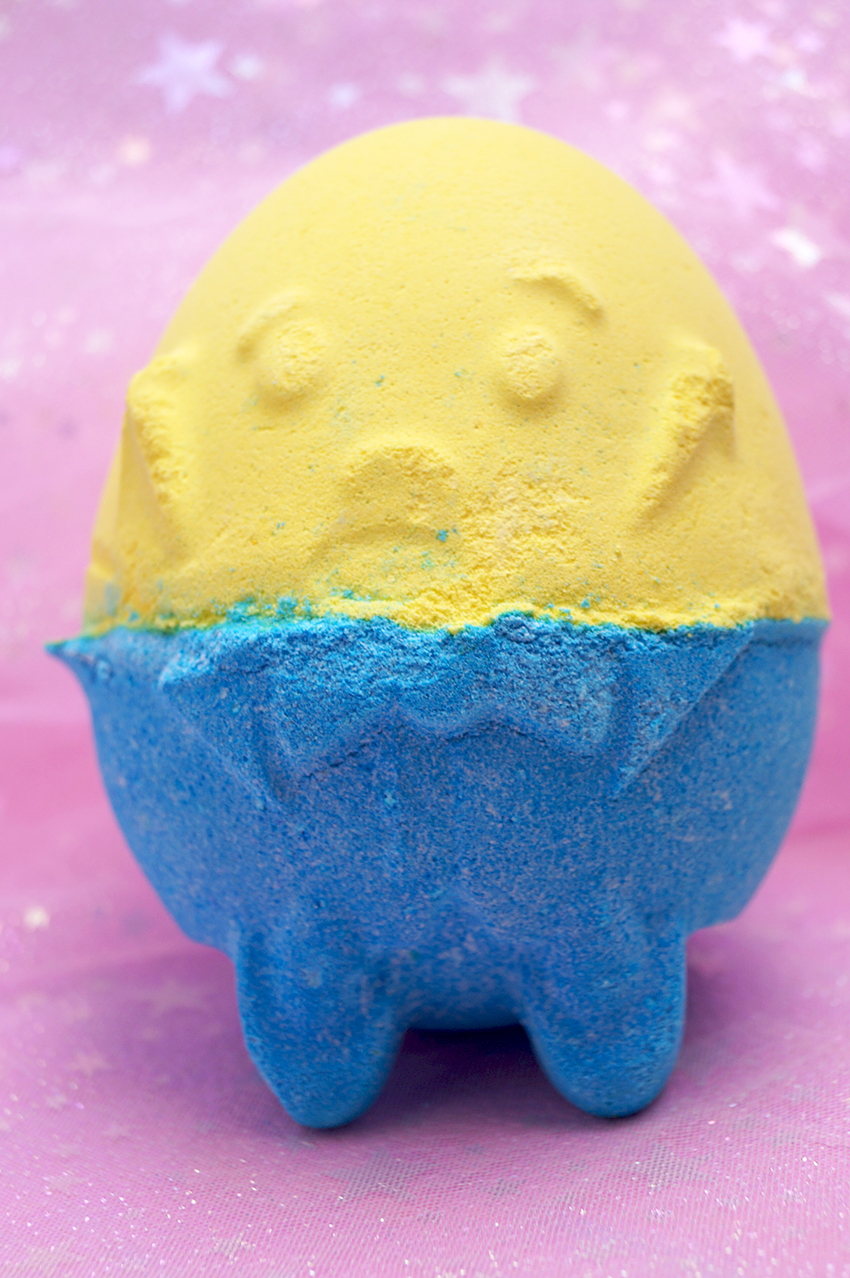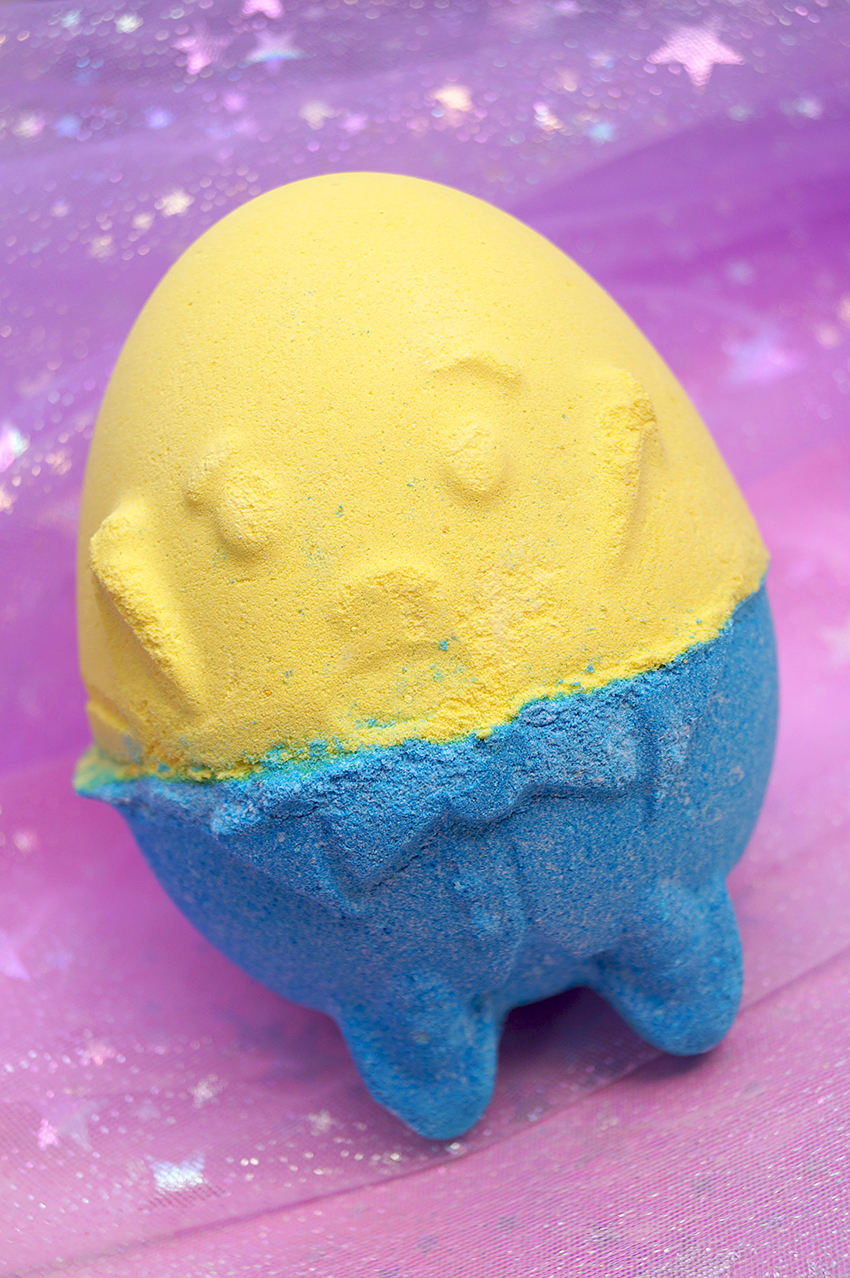 What is it?
Ingredients: Sodium Bicarbonate, Citric Acid, Titanium Dioxide, Bergamot Oil, Brazilian Orange Oil, Water (Aqua), Cream of Tartar, Dipropylene Glycol, Sodium Coco Sulfate, Cocamidopropyl Betaine, *Citronellol, *Geraniol, *Limonene, *Linalool, Perfume, Colour 47005:1, Colour 42090, Colour 42090:2
Lush Humpty Dumpty Bath Bomb costs £6.50 / $9.95 / €8.50 and is part of the Easter range. This cute fella is a pretty big bath bomb! It shares its scent with Honey I Washed The Kids, a sweet, warm vanilla-like scent with notes of caramel and honey. When you crack him open, you'll find a surprise bath bomb inside, shaped like a sunnyside up egg. So cute! Basically you could get three uses out of this bath bomb — although personally I'd rather use the whole thing at once. Humpty Dumpty has been around for a while, but with a different look (and expression!). I love cute bath bombs like these, I wish Lush would do more bath bombs like these, or like the Stegosaurus FUN Egg's from two years ago. All in all I think the Easter range contains some amazing bath bombs!
Play the video in 2160p quality and on full screen for the best experience! The video has been sped up.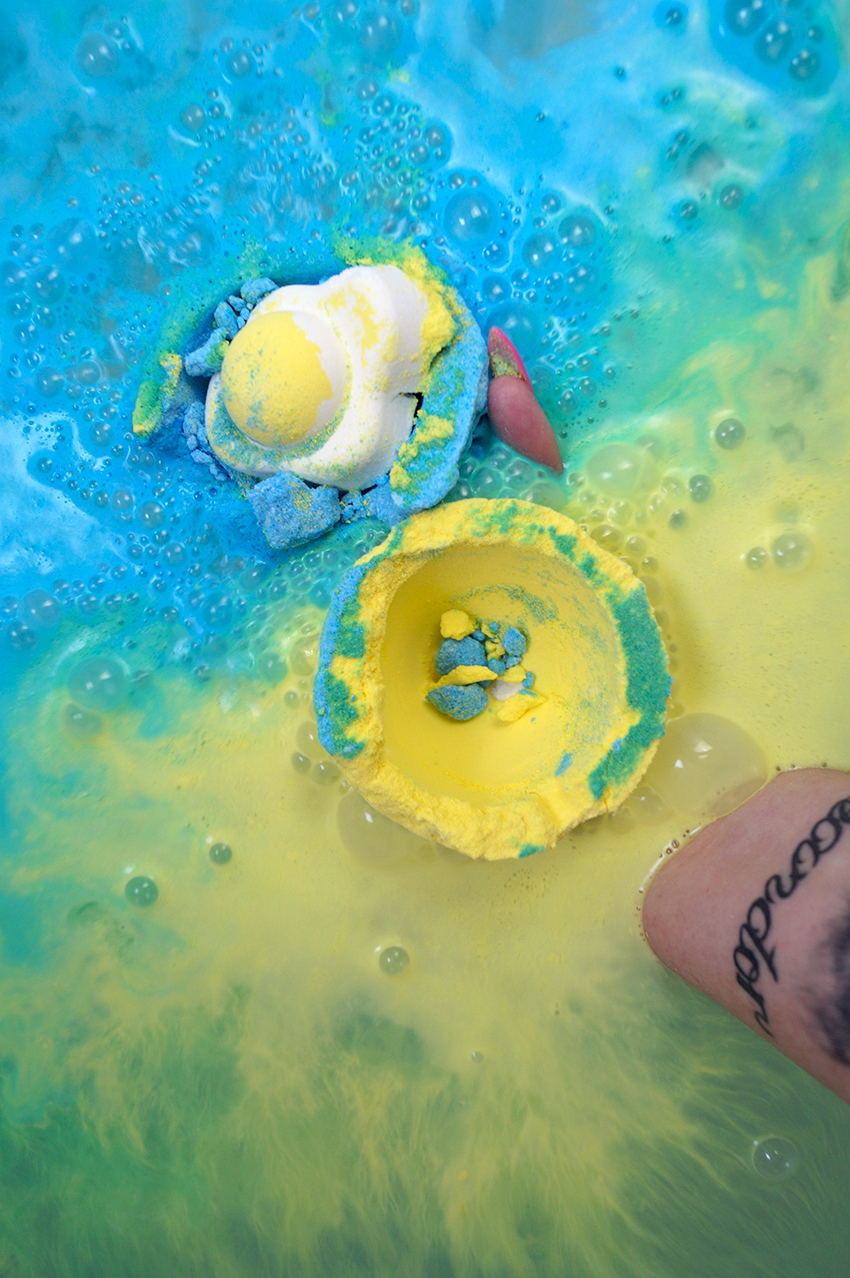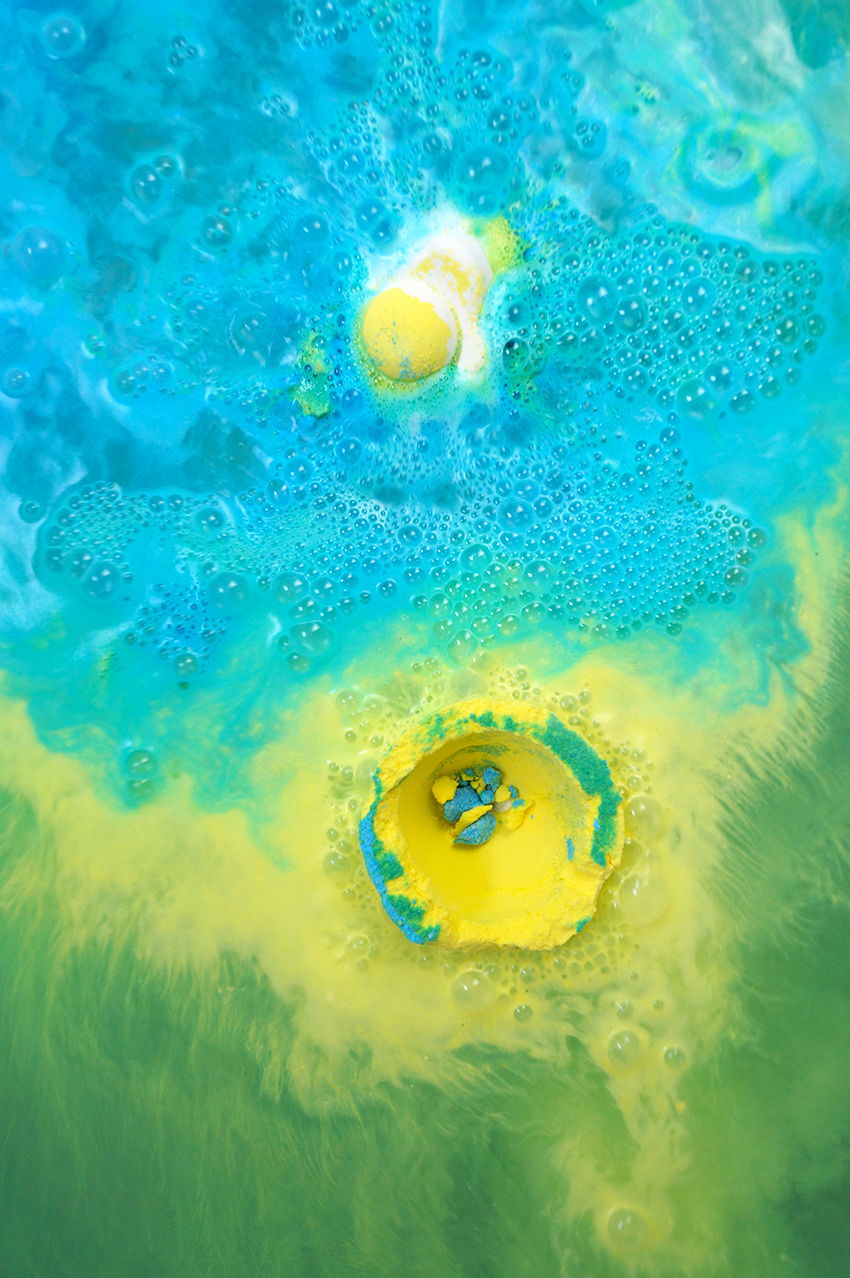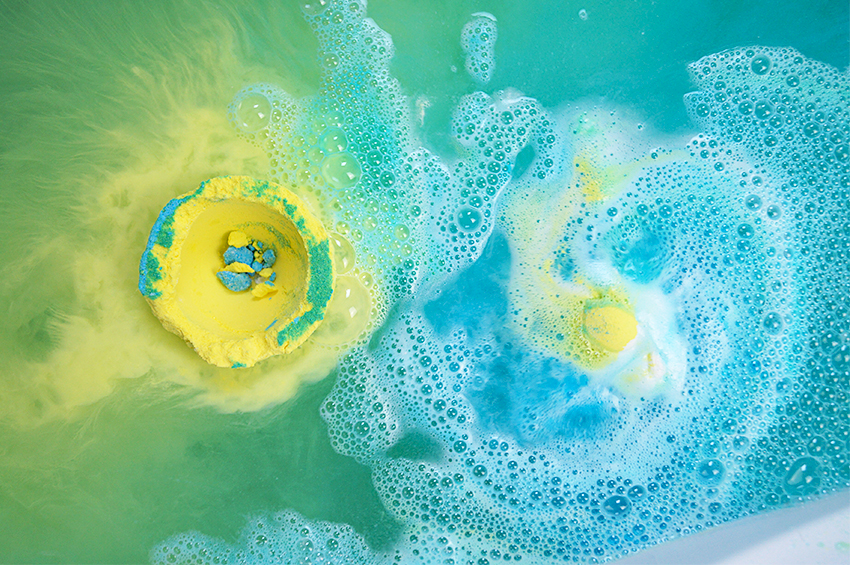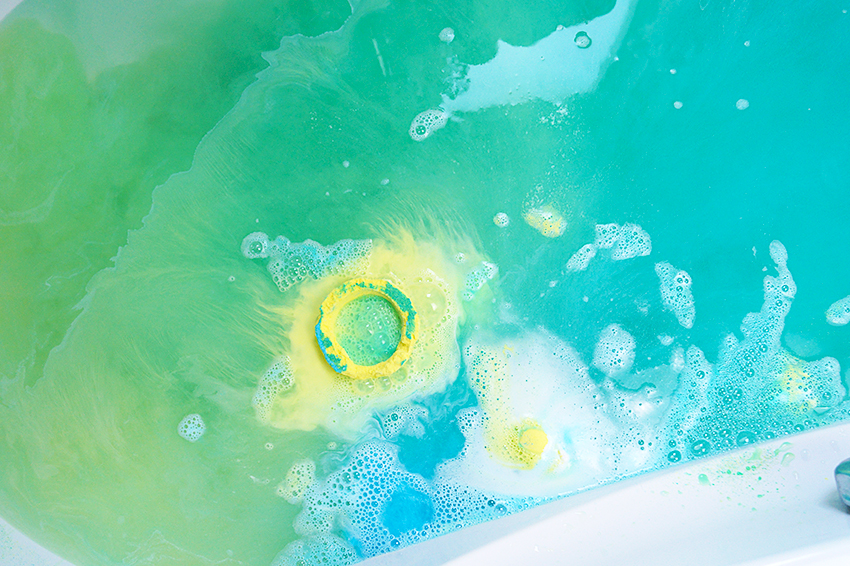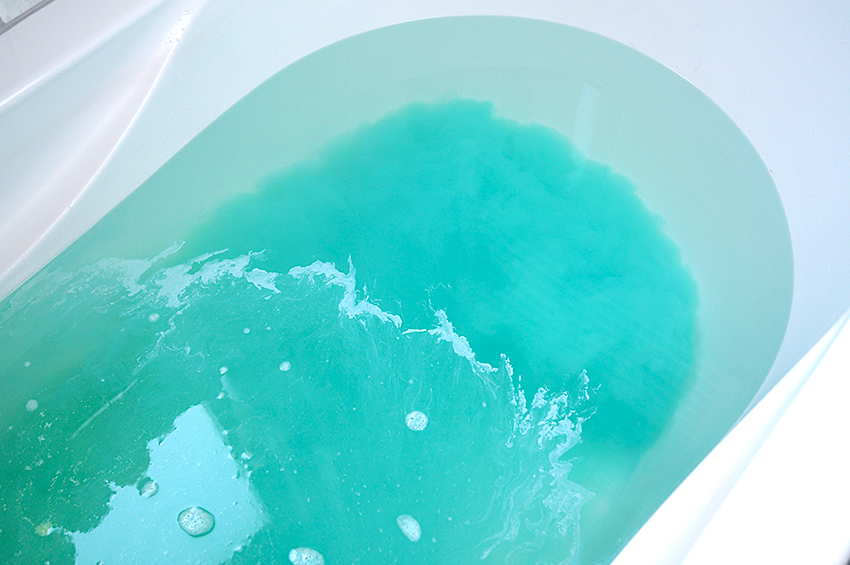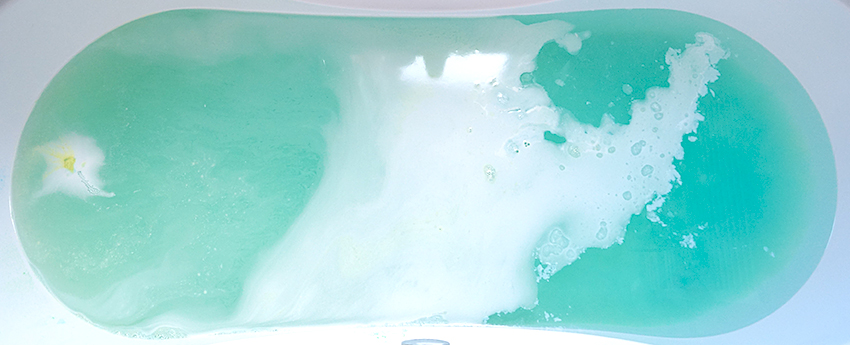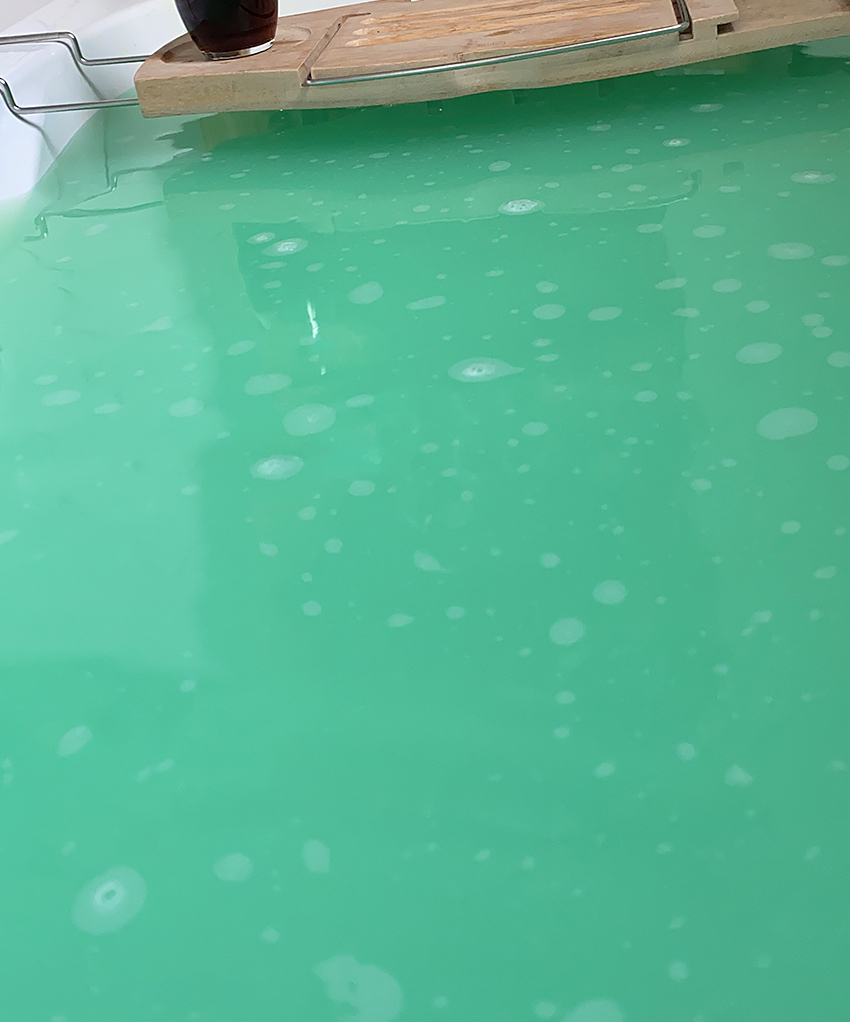 What do I think?
Humpty Dumpty is one of the quickest fizzers I've had! It was literally dissolved within 2 minutes. There was an egg-plosion of colors though, it was gorgeous to see. I started by cracking open the egg to reveal the surprise bath bomb inside. 🍳 Although the idea of this surprise bath bomb inside sounds cute and fun, it's not as convenient at all. I spilled a lot of dust on the floor and it just got messy. The egg bath bomb inside was pretty big though! You could definitely use that for a separate bath if you want. The both halves vigorously spurted out clouds of yellow and blue colors, which blended into a gorgeous green color. Initially the water was a turquoise color, but it eventually ended up being a stunning mint green shade.
The delicious scent of Honey I Washed The Kids kept lingering in the bathroom for hours. This was such a lovely bath bomb to use! Even though the bath art was short but sweet, I really enjoyed the beautiful colors merge into each other. If you love HIWTK, this is a bath bomb you simply cannot skip! And at £6.50, it's pretty cheap, especially for such a huge bath bomb that can be used up to 3 times!
If you have a positive (or negative) experience with this product, feel free to share them in the comments!

Humpty Dumpty Bath Bomb costs £6.50 (England) / $9.95 (USA) / €8.50 The Netherlands)

2 Responses to Review: Humpty Dumpty Bath Bomb