Review: Lush 4:20PM CBD Bath Bomb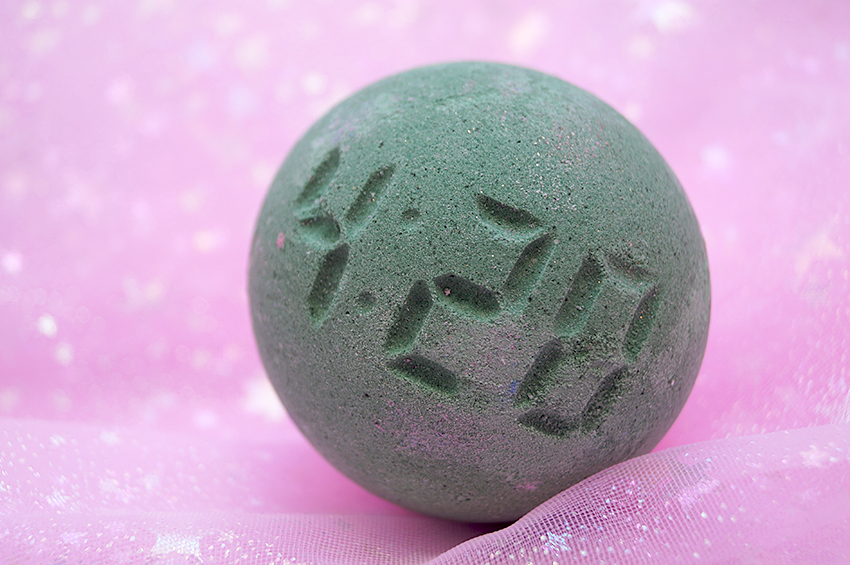 When I placed an order with Lush UK, I knew I probably had to pay customs, so I decided to order all of the UK exclusives all at once. Including the new CBD products! I've never had CBD products before, but the hype in the last years definitely made me curious. Using CBD in bath products was a new move for Lush, but it seems like the products are welcomed with open arms. Today I'm giving this product a try, I can't wait!
If you're curious about this bath bomb, then keep on reading.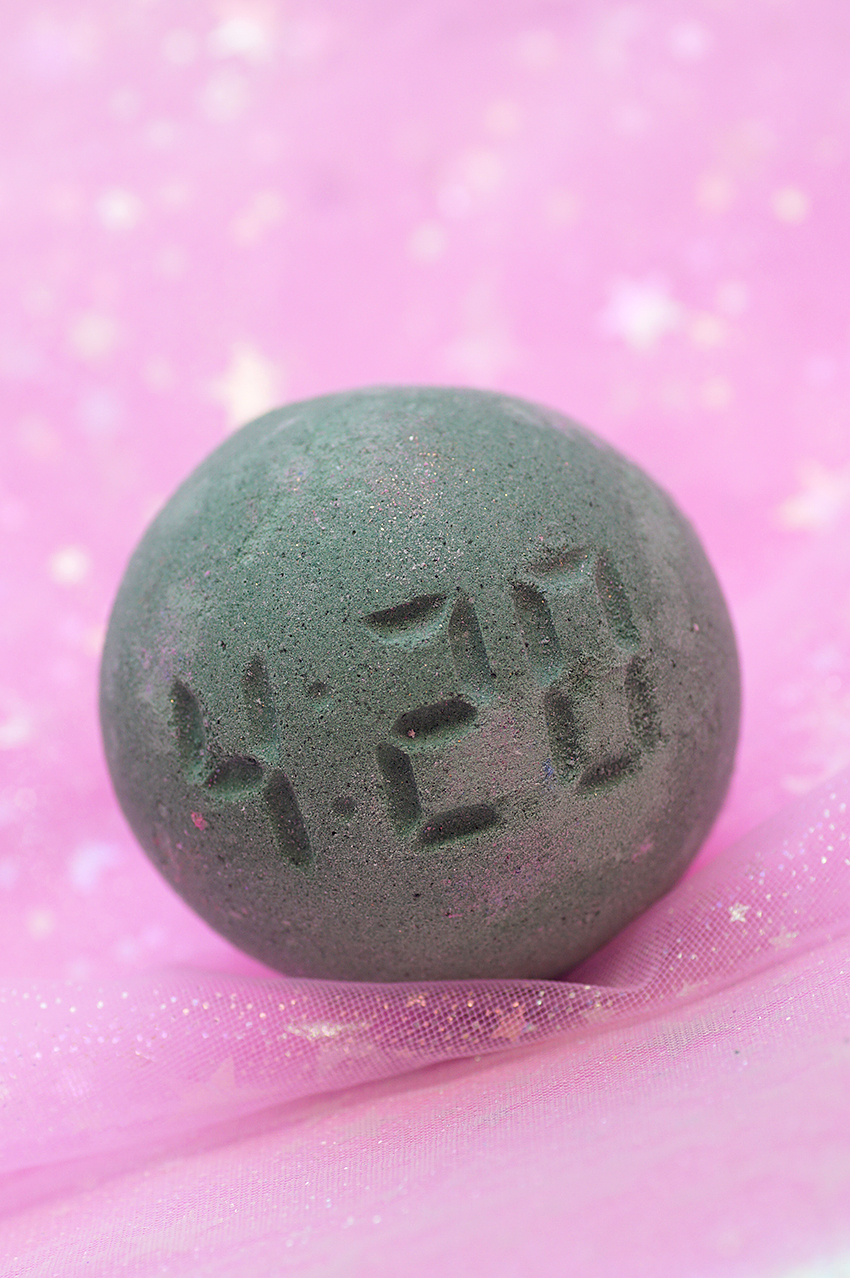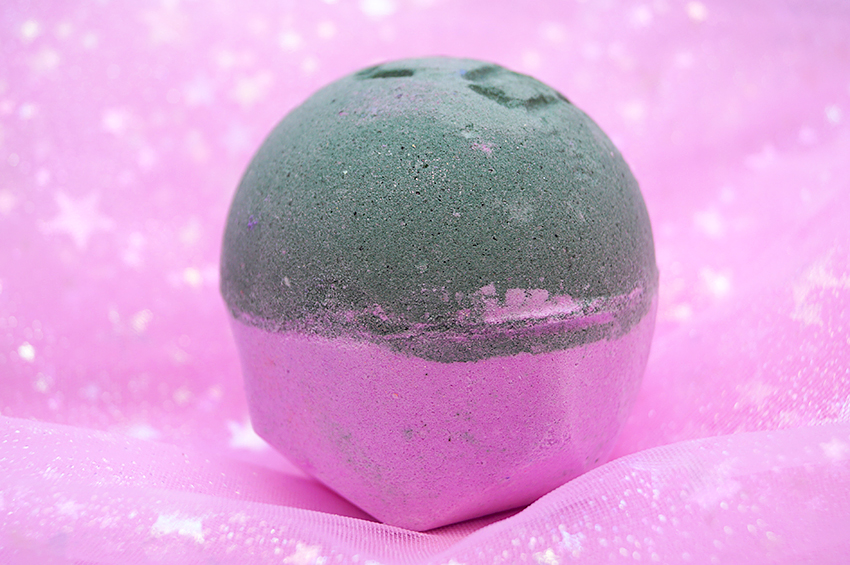 What is it?
Ingredients: Sodium Bicarbonate, Citric Acid, Perfume, Patchouli Oil, Pimento Berry Oil, Petitgrain Oil, Ginger Oil, Sandalwood Oil, Celery Seed Oil, Cade Oil, Almond Oil, Cannabidiol, Cream of Tartar, Water (Aqua), Gardenia Extract, Cornstarch, Titanium Dioxide, Sodium Coco Sulfate, Cocamidopropyl Betaine, Dipropylene Glycol, Synthetic Fluorphlogopite, Tin Oxide, Alpha-Isomethyl Ionone, *Eugenol, *Limonene, *Linalool, Chlorophyllin, Colour 45410:2, Colour 42090, Colour 17200
Lush 4:20PM CBD Bath Bomb costs £6.95 and is an UK exclusive for now. Besides this CBD bath bomb, there's also a bubble bar that contains CBD, called Botanomancy. So what's the deal with CBD and why did Lush decide to put it in these two new products? Cannabidiol, aka diluted CBD, is a safe and non-addictive ingredient that has proven to reduce anxiety when taken orally. There's also a study that proves this ingredient is antibacterial and antifungal. It's popular in cosmetics because of its ability to reduce anxiety and stress, and because study suggests that it's moisturizing and healing. You can read more on Lush's decision on using CBD if you click here. It's popular amongst people who suffer from chronic pain.
Lush on CBD: "Our choice to include CBD oil in Botanomancy bubble bar and 4:20PM bath bomb is an extension of that belief. In today's hyper anxious society, in which millions of people are experiencing anxiety and other mental health conditions, more people than ever are looking for ways to help them unwind. While there's no-one-stop-shop to look after your mind and your body, there's loads of things that can help – running, yoga, food, therapy. One of the things we've heard a lot from our customers is that CBD helps them feel good. So it's only natural that we've worked on adding CBD oil in some bath products – if it can help someone feel a little better, and supercharge that self-care in a safe and ethical way, it's worth a try, right?"
Okay, now that you know a little bit more on CBD and its effects, it's time to examine this bath bomb. It's green and pink and there's 4:20 carved in the top, a typical tongue-in-cheek name by Lush. At the bottom there's an imprint of the word CBD. I love the looks of this bath bomb! The scent isn't exactly my thing, though. At first, it smelled like rollies. Seriously. Like one of these selfmade, rolled up cigarettes. After sniffing it a few times, I could detect more notes, such as the patchouli and sandalwood. It's a very green, smoky, earthy and mossy scent, like a wet forest. It's supposed to be the OG Supertramp scent, by the way.
Play the video in 2160p quality and on full screen for the best experience! The video has been sped up.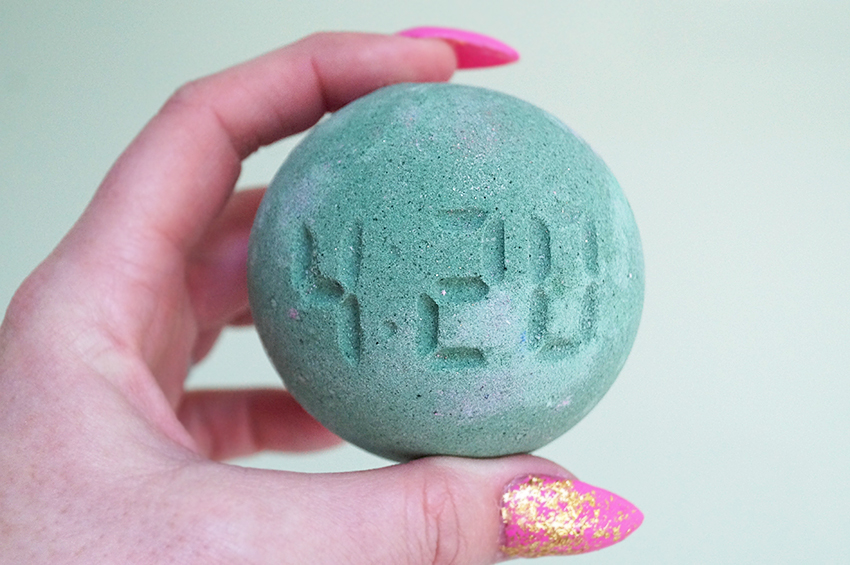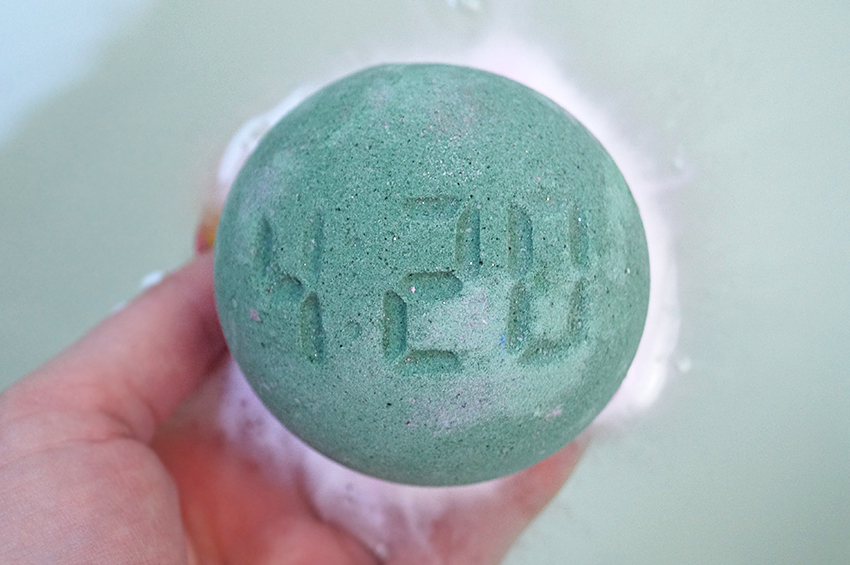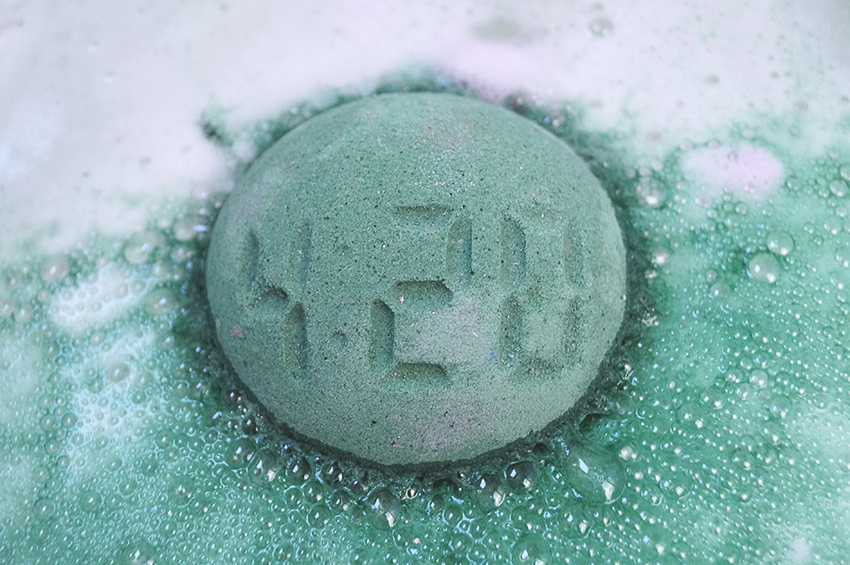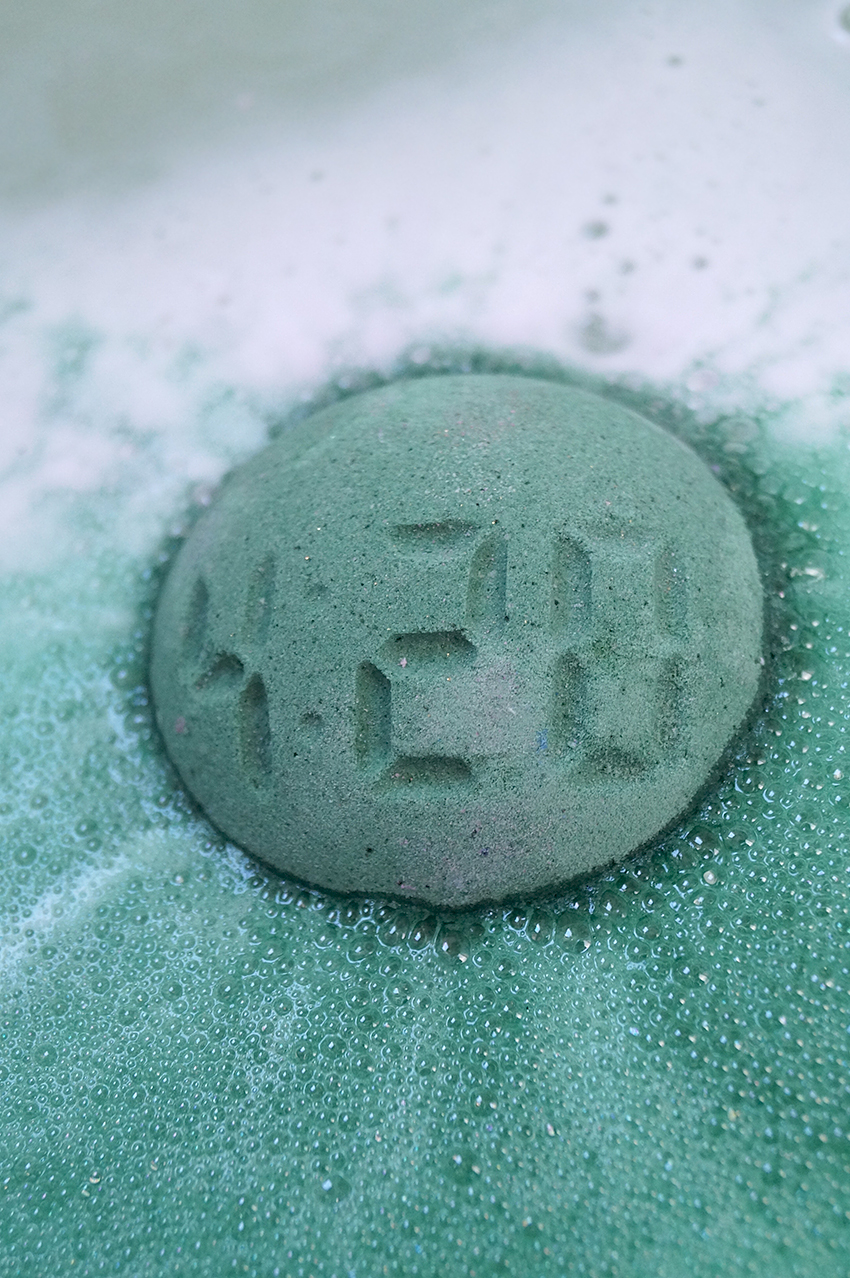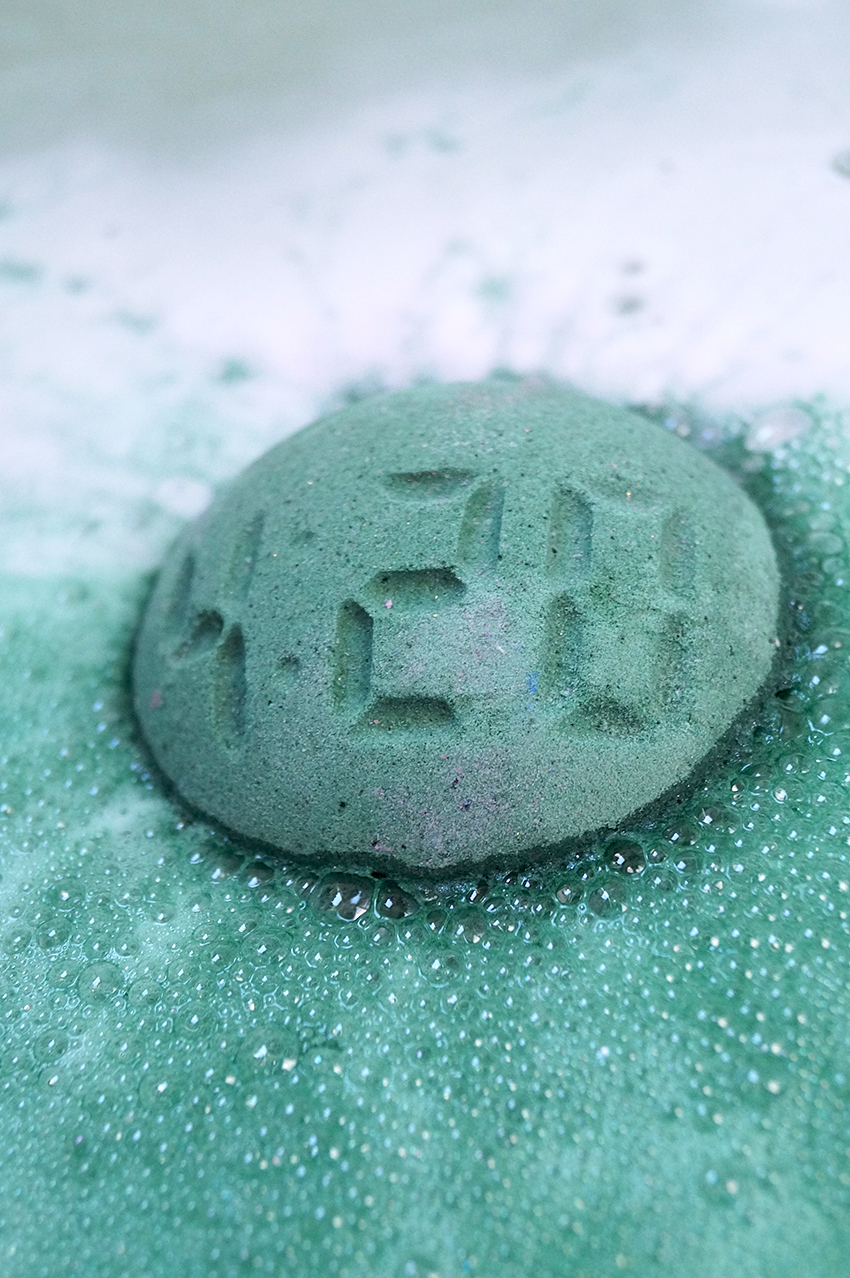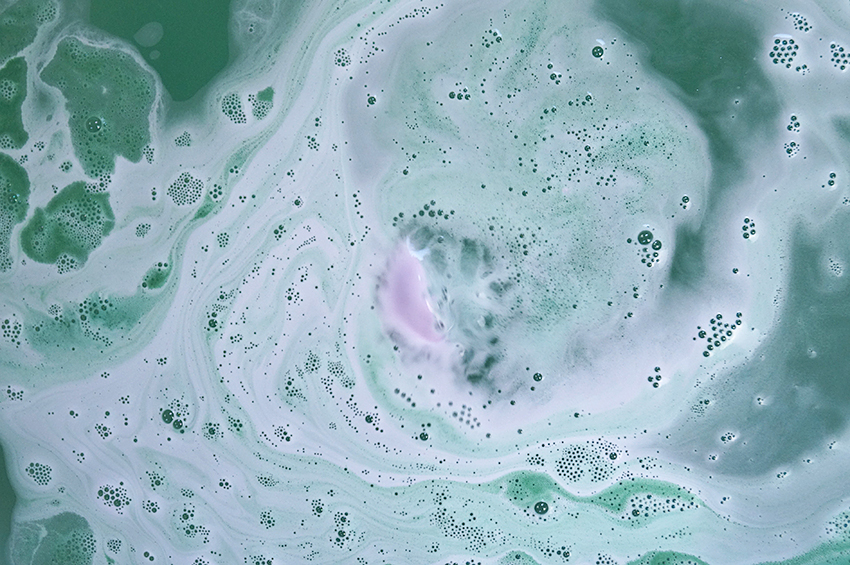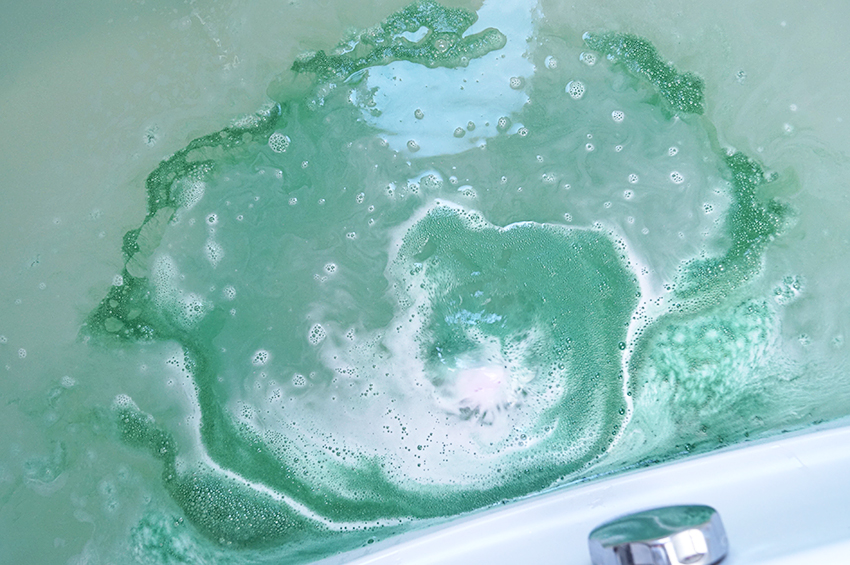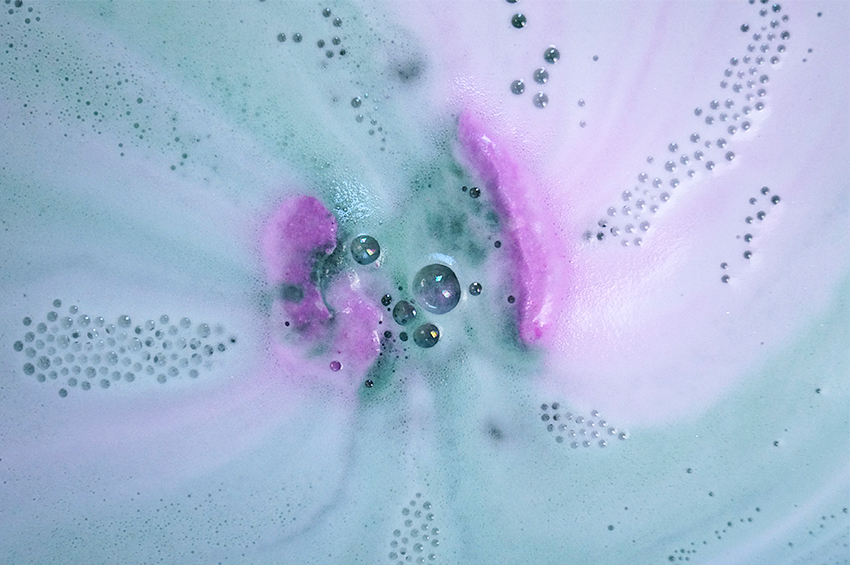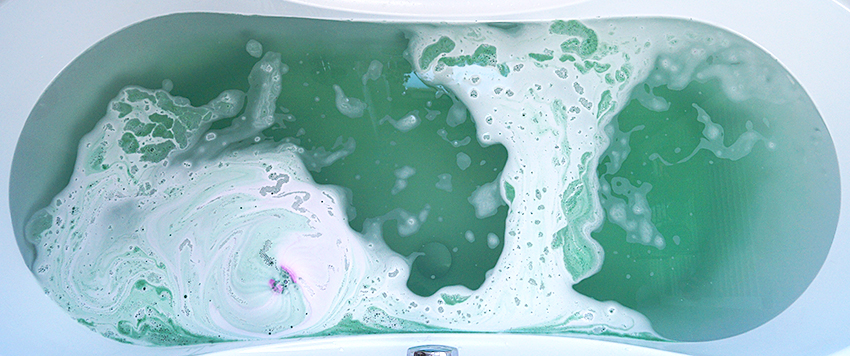 What do I think?
4:20PM starts by spewing out tails of green and pink bubbles. It's a very fast fizzer and it keeps vigorously spinning through the water until dissolved. There's some dark green and white foam on the surface, accompanied by pink bubbles — and that's it. Bath art is average, but with some bath bombs that's totally fine, like with this one. You're left with a dark green shade of water, and the bathroom smells amazing — better than before I dropped it into the water! It's like the bathroom had been transformed into a forest, with all the earthy, smoky and mossy notes. It smelled not only amazing, but there was a relaxing vibe present.
To be honest, I wasn't feeling to well while soaking. I've had a few bad days — days where my mental health wasn't too great. But there was something comforting and relaxing about this bath bomb. I mean, I still felt like a depressed potato after bathing, but I could definitely notice how it made me more relaxed. It comforted me and I really enjoyed the scent. All the earthy notes came alive and just like with lavender, every sniff made me feel more and more relaxed and I was totally able to unwind. The scent kept lingering for hours in the bathroom and my skin felt more soft and hydrated.
This bath bomb does wonders for anyone who's feeling stressed, anxious, uptight, et cetera. I'm not sure how this bath bomb would effect those who suffer from chronic pain, because I'm fortunately not one of those. Also, I'm not sure if the CBD in this bath bomb had more effect on me than without. But I do know that I really enjoyed its scent and that I felt a difference after bathing. A must have if you feel like unwinding after a long day, when you're stressed or anxious or if you simply love these type of scents.
If you have a positive (or negative) experience with this product, feel free to share them in the comments!

Lush 4:20PM CBD Bath Bomb costs £6.95 (England).

2 Responses to Review: Lush 4:20PM CBD Bath Bomb