Review: Lush The Owl And The Pussycat Bath Bomb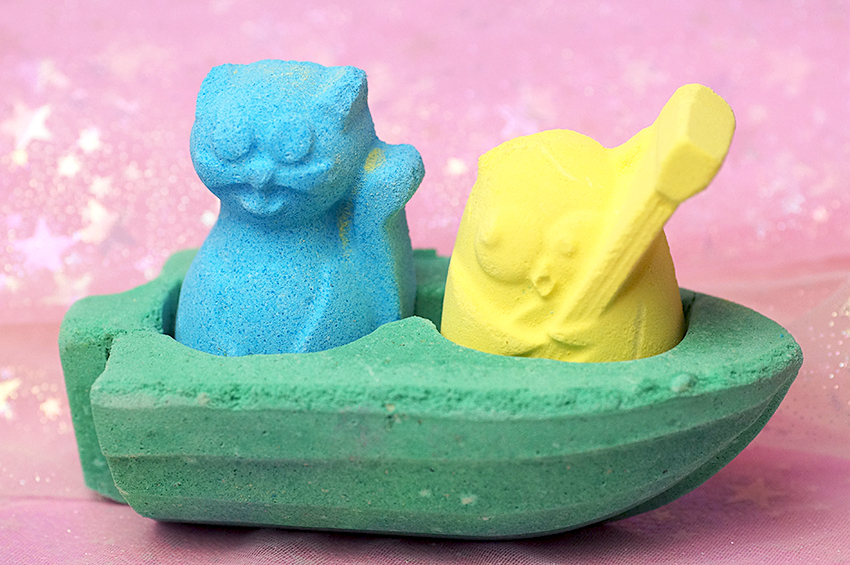 I'm a sucker for cute bath bombs, so this year's Easter range has been perfect for me so far. Especially these two cuties in a boat — let them drift away in your bath tub and watch the cute colors being released. I couldn't wait to see what happens in the tub, sooo let's find out!
If you're curious about this bath bomb, then keep on reading.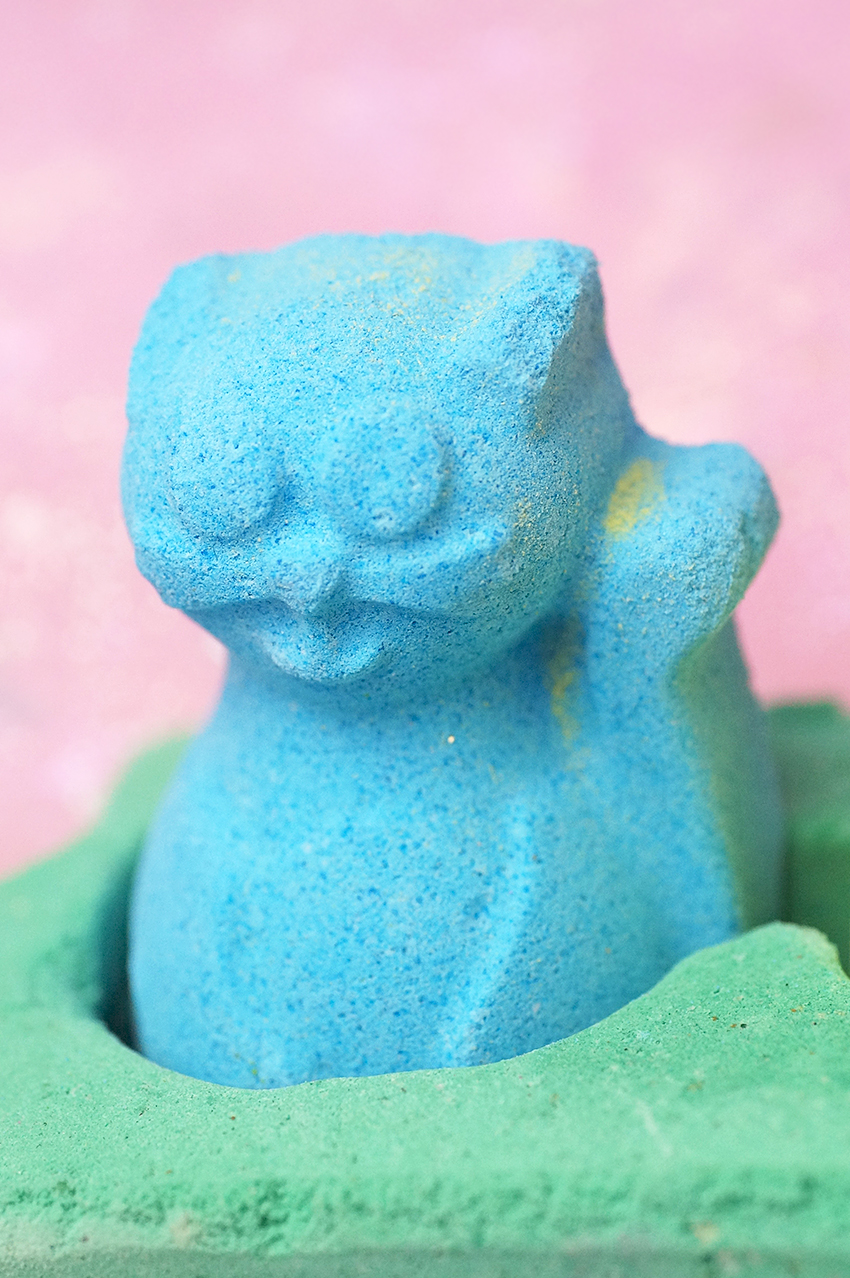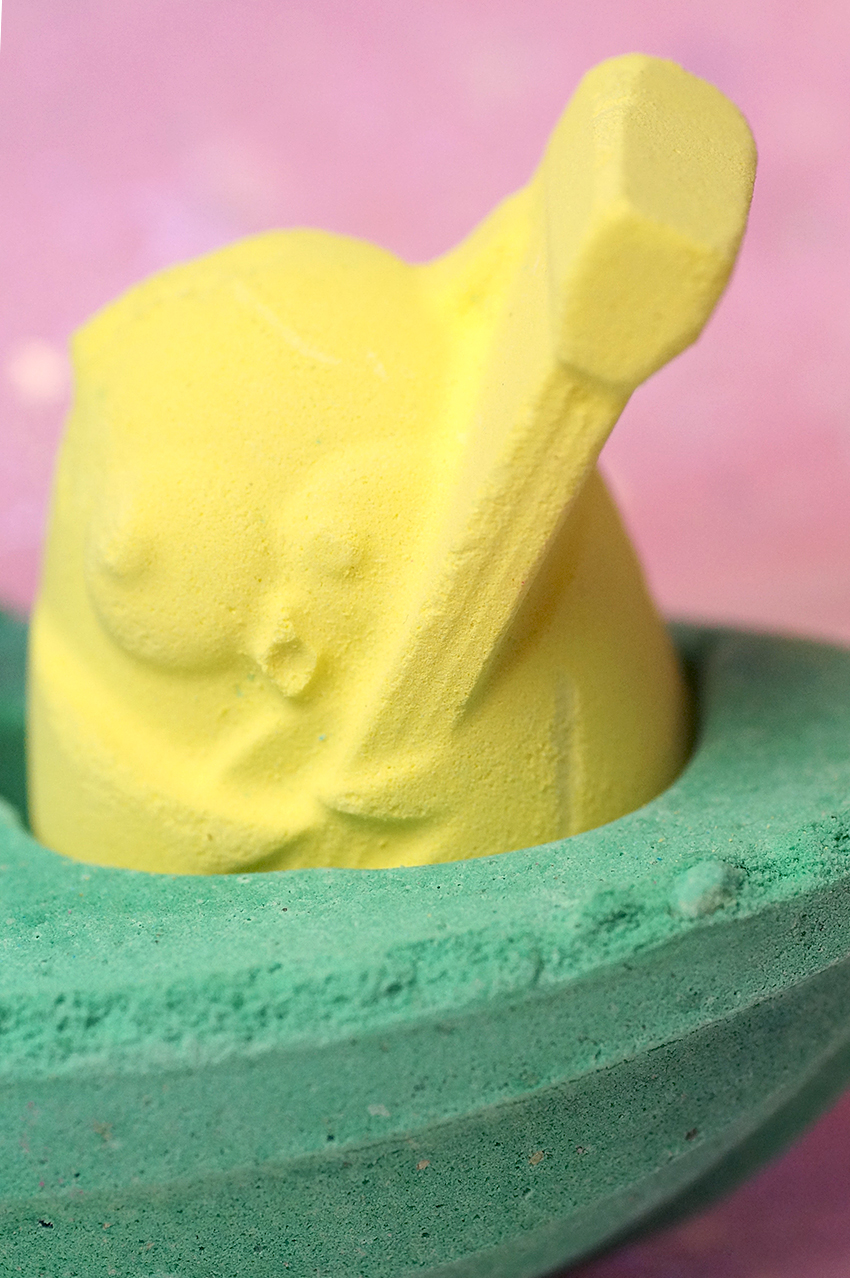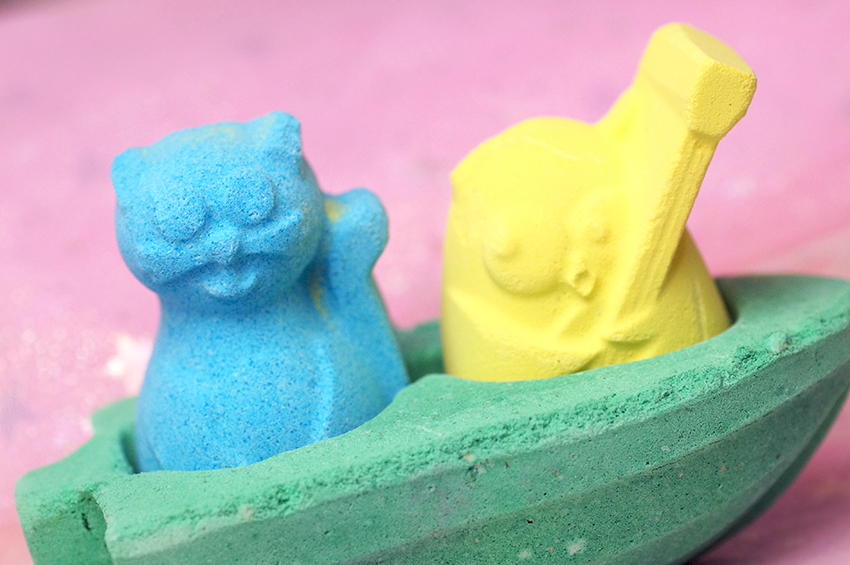 What is it?
Ingredients: Sodium Bicarbonate, Citric Acid, Pea Husk Powder, Cream of Tartar, Titanium Dioxide, Water (Aqua), Gardenia Extract, Agar Agar, Carrageenan Extract, Synthetic Musk, Dipropylene Glycol, Sodium Coco Sulfate, Cocamidopropyl Betaine, Alpha-Isomethyl Ionone, Perfume, Colour 47005:1, Colour 42090, Colour 19140, Colour 42090:2
Lush The Owl And The Pussycat Bath Bomb costs £5.95 / $10.95 / €7.50 and is part of the Easter range. This Snow Fairy scented bath bomb was inspired by the book The Owl and The Pussycat by Edward Lear. This is one of those stories that were completely innocent back then, but now.. not so much.
"The Owl and the Pussy-cat went to sea
In a beautiful pea-green boat,
They took some honey, and plenty of money,
Wrapped up in a five-pound note.
The Owl looked up to the stars above,
And sang to a small guitar,
"O lovely Pussy! O Pussy, my love,
What a beautiful Pussy you are,
You are,
You are!
What a beautiful Pussy you are!"
Errr, so yeah. One beautiful pussy and one singing owl, together in a pea-green boat. The design is very cute, I have to admit. You can take the cat and owl out of the boat, so basically you could get 3 uses out of this bath bomb, but keep in mind that the owl and cat are small — although for a kids' bath they would be perfect! This bath bomb shares its scent with the a Christmas scent family: Snow Fairy. An interesting choice. I think I'd rather prefer a typically Easter scent but hey, it's Lush. They do want they want.
Play the video in 2160p quality and on full screen for the best experience! The video has been sped up.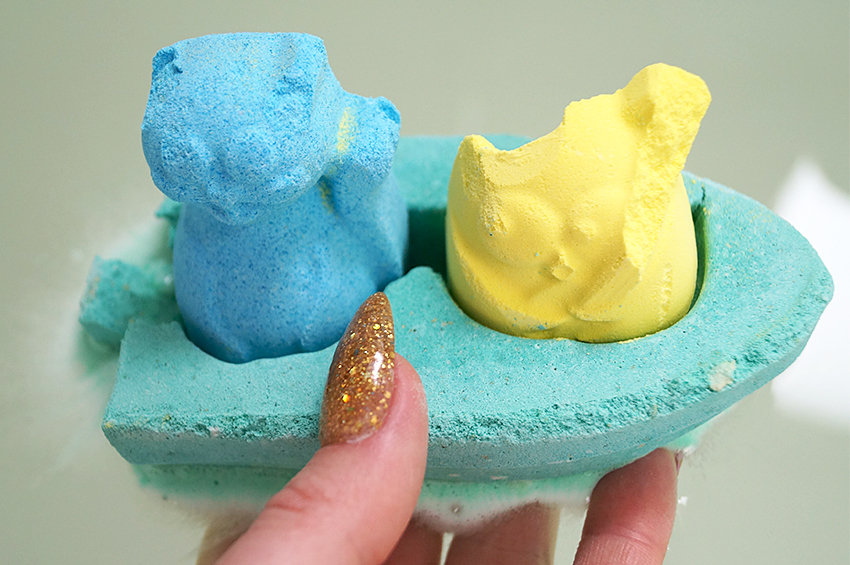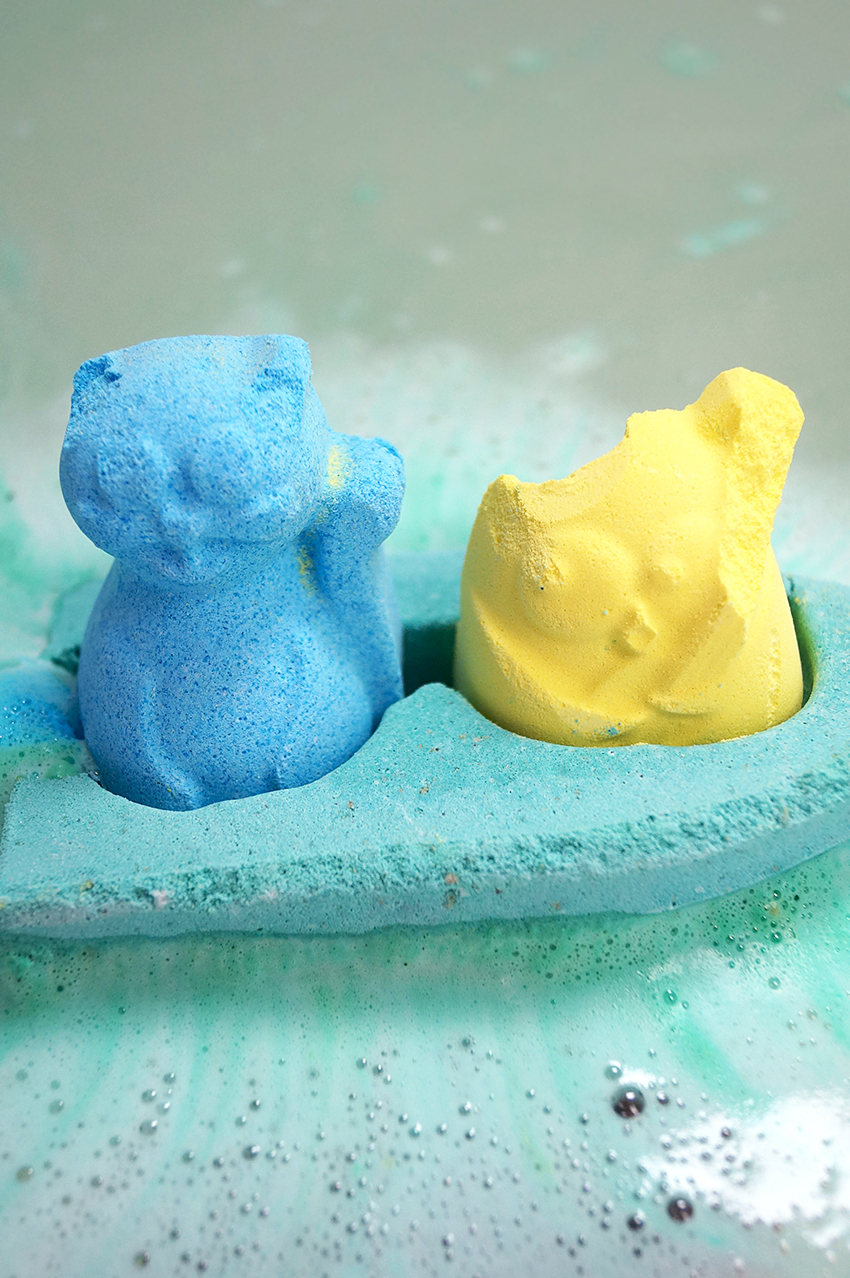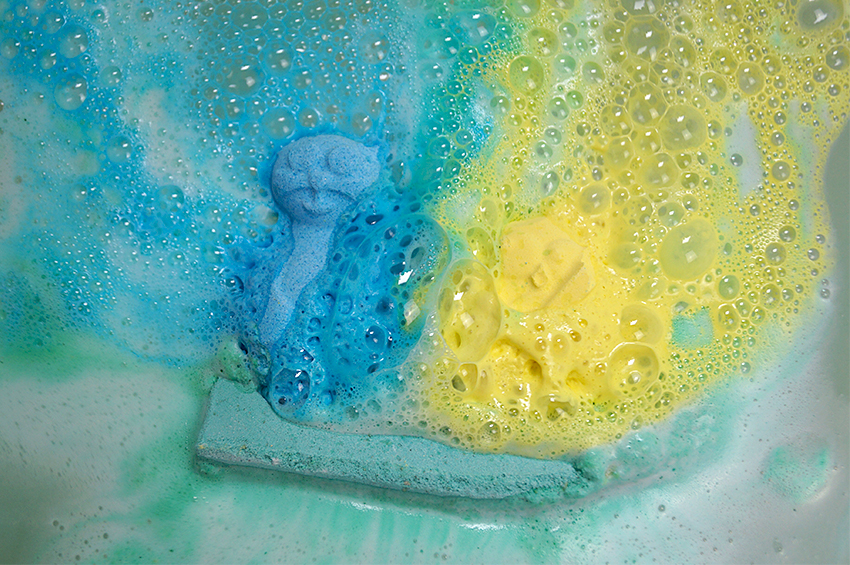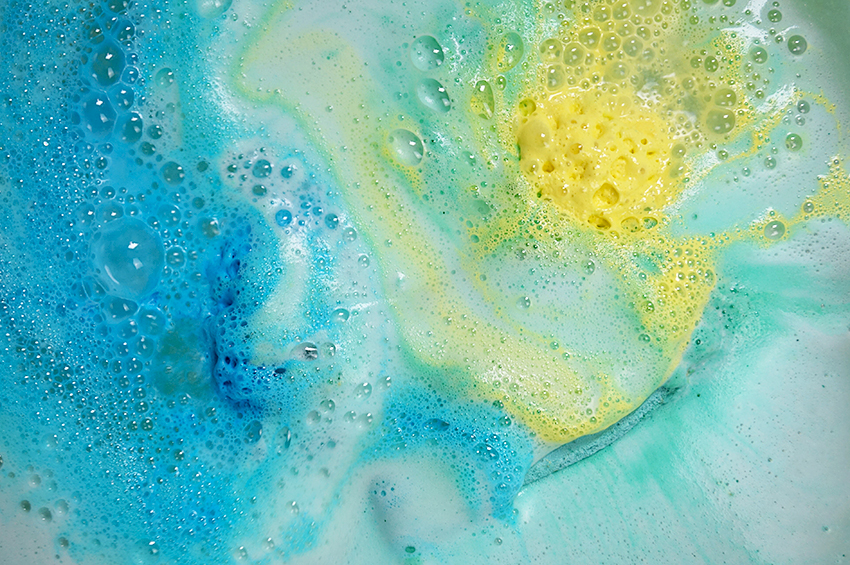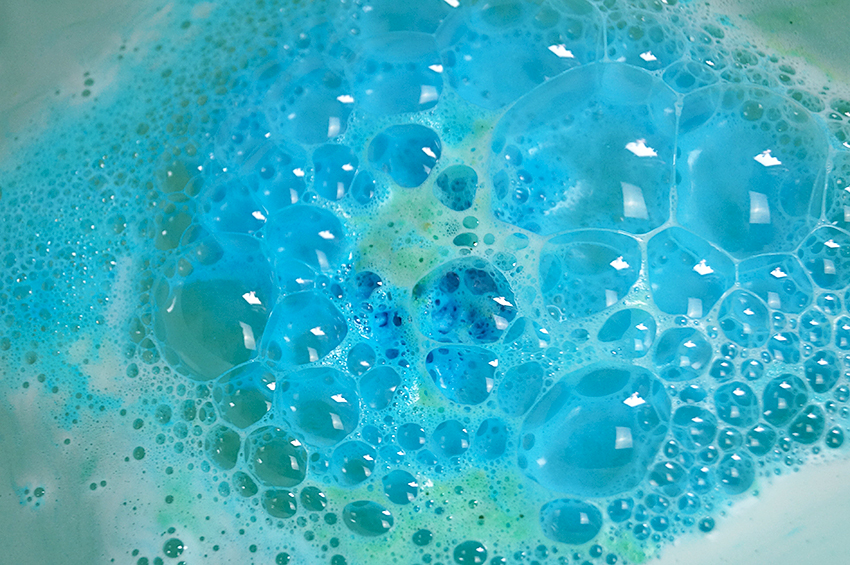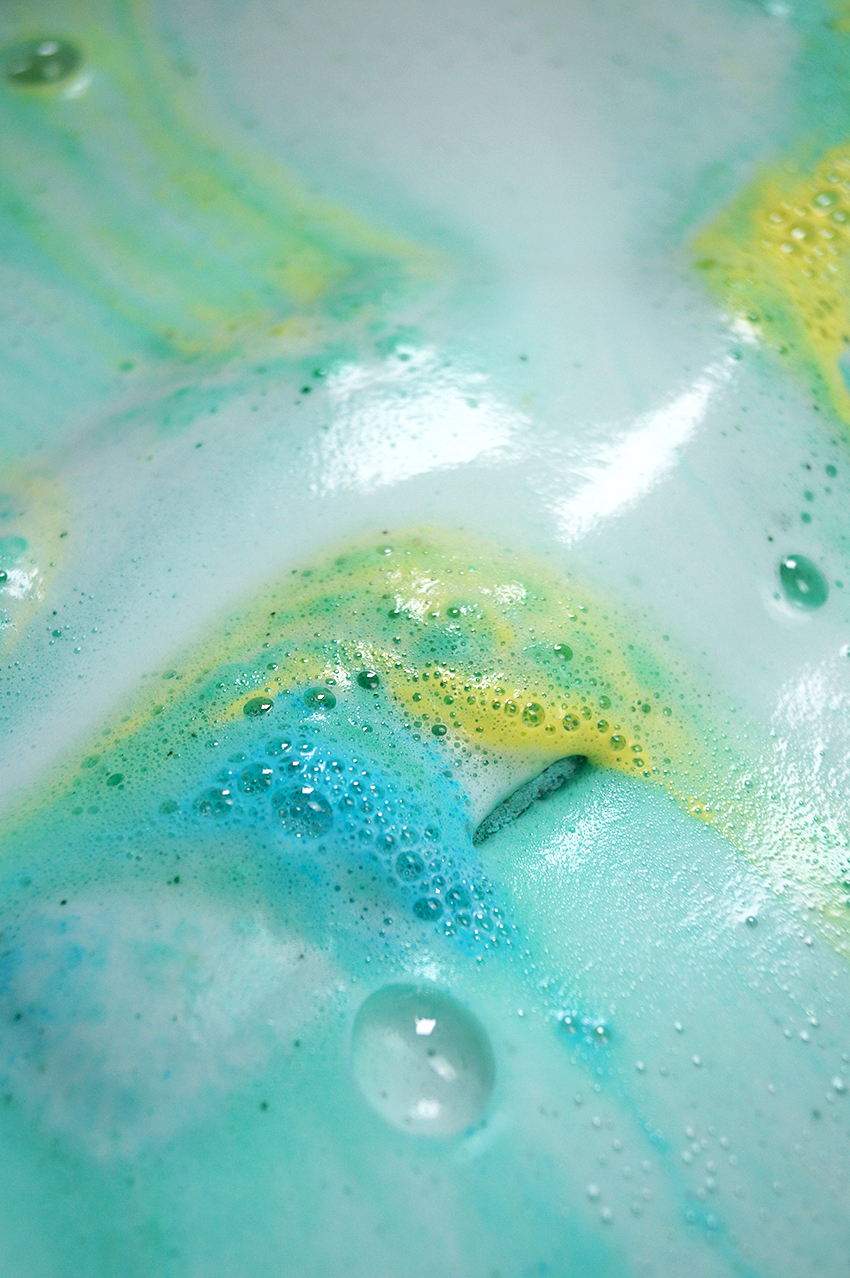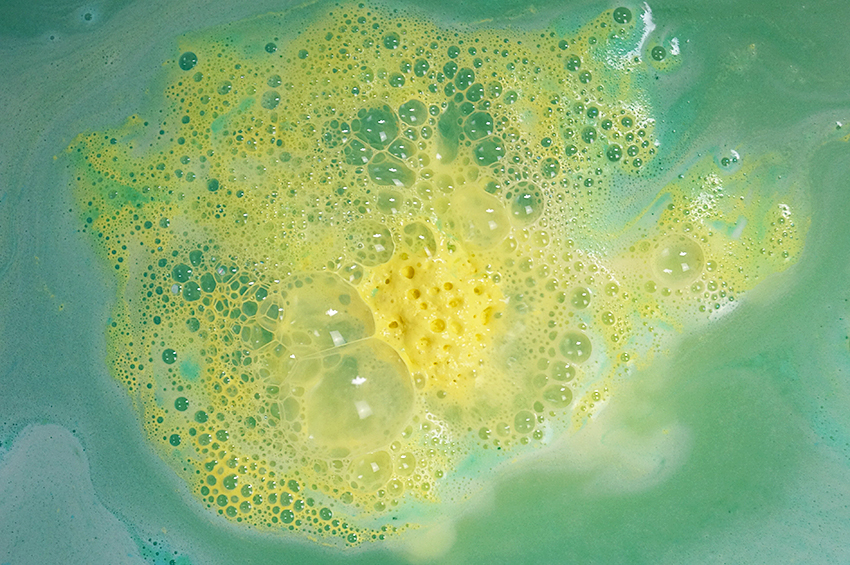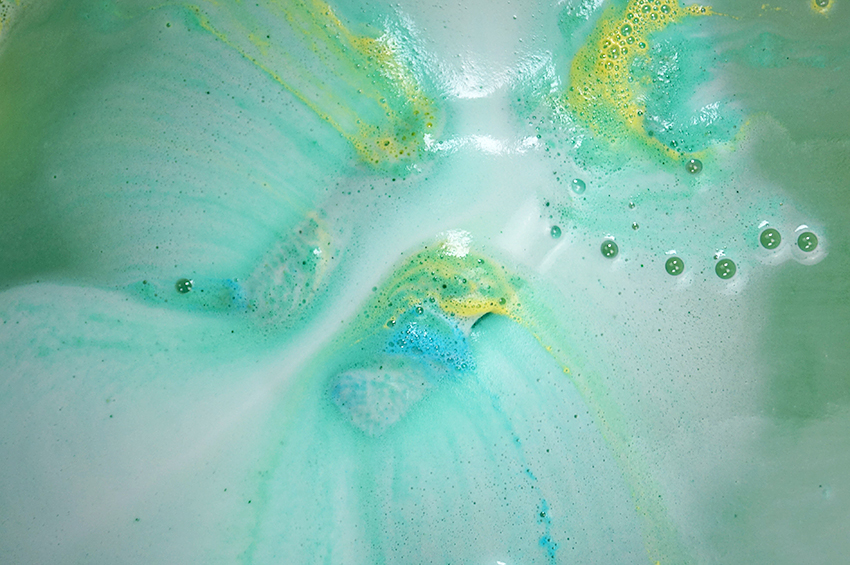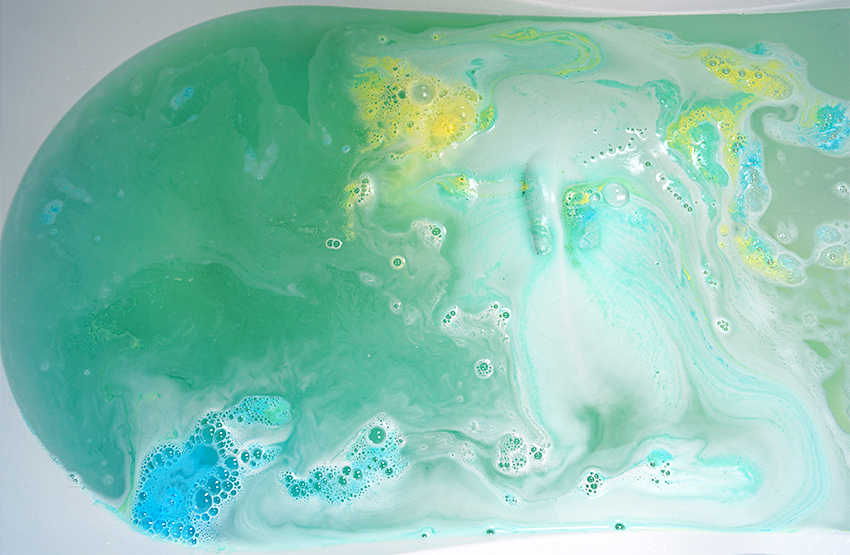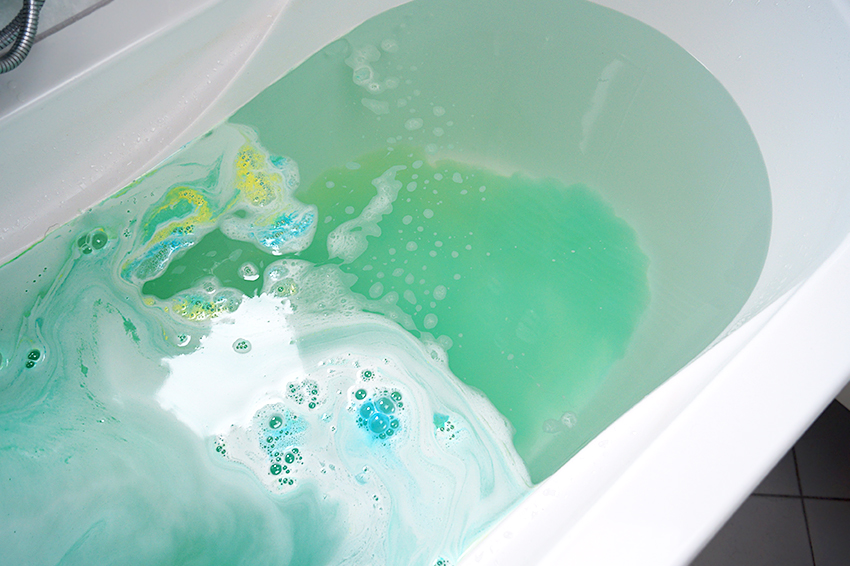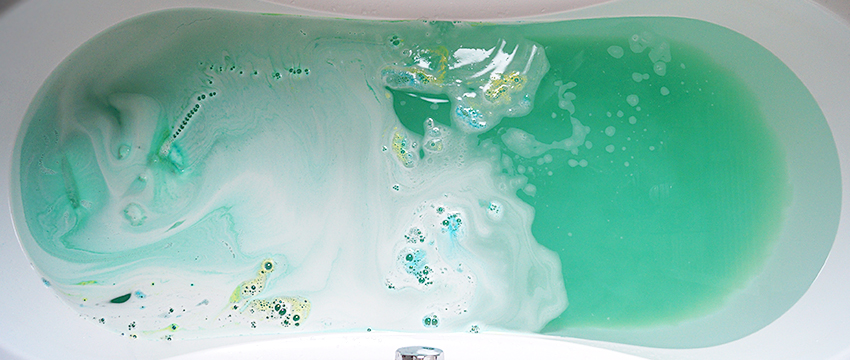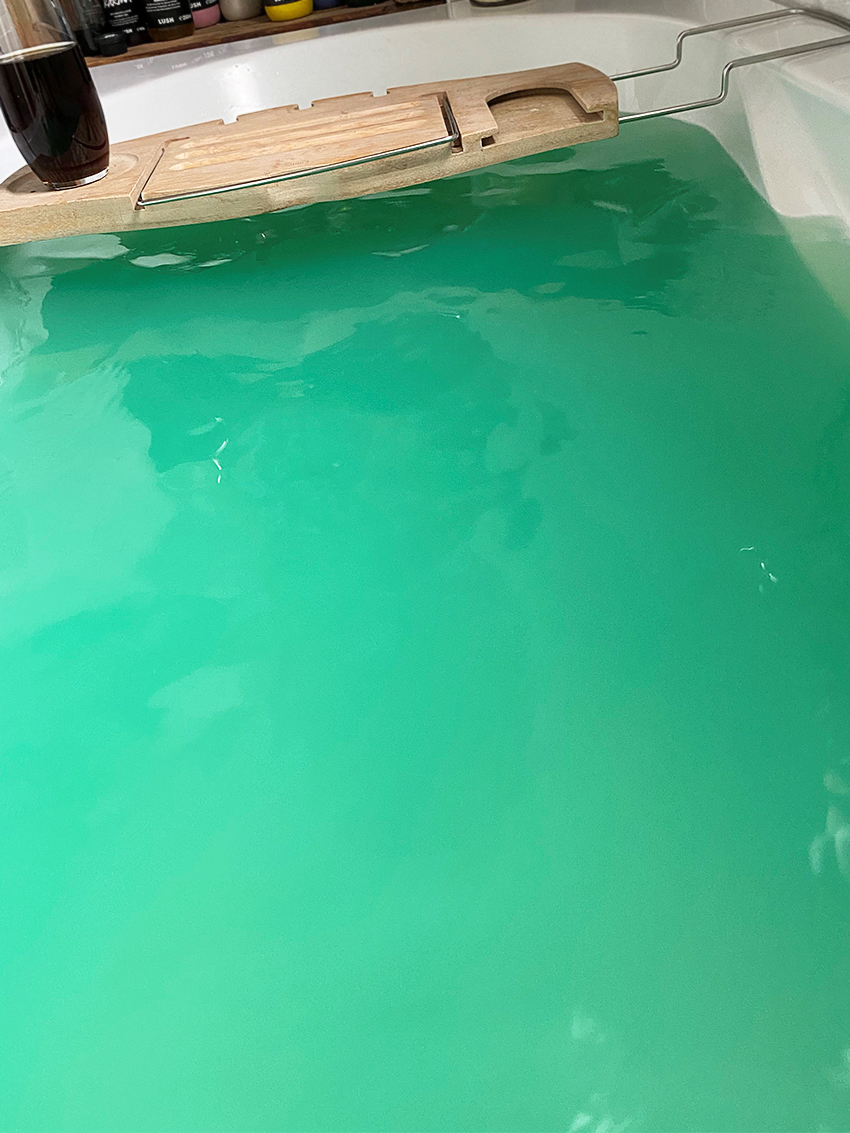 What do I think?
Upon hitting the water, the boat starts foaming vigorously. When the boat capsizes, the two stowaways start fizzing and they're gone in no time. While the boat keeps foaming, the yellow and blue colors meet and blend into a beautiful green shade — but not before showing some pretty colorful bath art. A mint green cloud underwater, blue and yellow bubbles on the surface and a sweet, fruity scent lingers in the bathroom. But bath bomb is so much fun! I loved the colors and the scent — the scent seemed to be less sickly sweet as Snow Fairy. The end water was a GORGEOUS minty green shade — absolutely stunning and totally fits the Easter theme! After bathing, my skin felt soft and hydrated, probably because of the agar agar and carrageenan inside.
I really enjoyed this bath bomb, but I'm not sure if I'd buy it again — it's a little expensive. It makes a great gift for someone else, or for yourself, but I wouldn't stock up on them. Nonetheless they did an amazing job on this bath bomb and I love the creativity they've put in it.
If you have a positive (or negative) experience with this product, feel free to share them in the comments!

Lush The Owl And The Pussycat Bath Bomb costs £5.95 (England) / $10.95 (USA) / €7.50 The Netherlands)

One Response to Review: Lush The Owl And The Pussycat Bath Bomb