Review: Lush Dear John Bath Bomb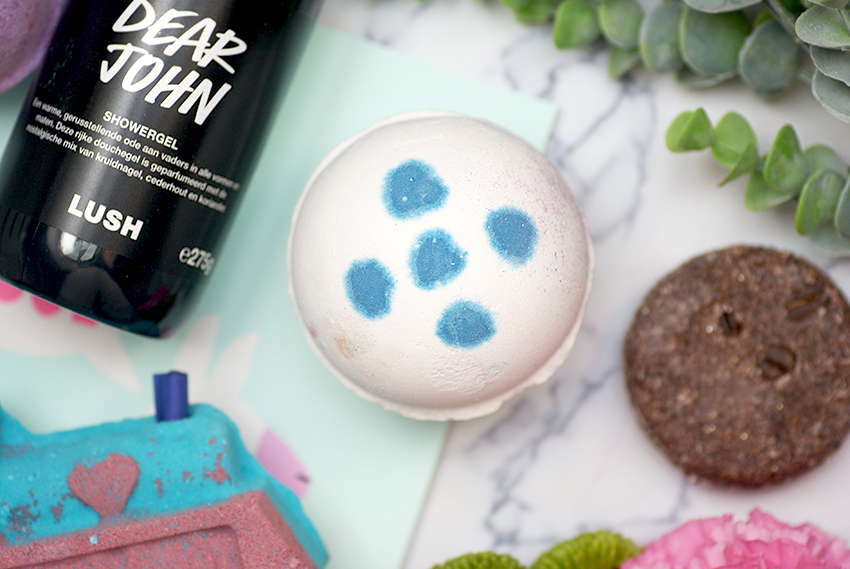 I'll admit I wasn't that enthusiastic about the Father's Day range this year. It just wasn't that fascinating, especially in contrast to the Mother's Day range — which contained about 73 colorful and lovely scented bath bombs. In the Father's Day range are a few bath bombs that I want need to use though, I had already started with Crazy Train bath bomb. Today I'll tell you all about the Dear John bath bomb!
If you're curious about whether giving your father this bath bomb or rather a pair of socks, then keep on reading.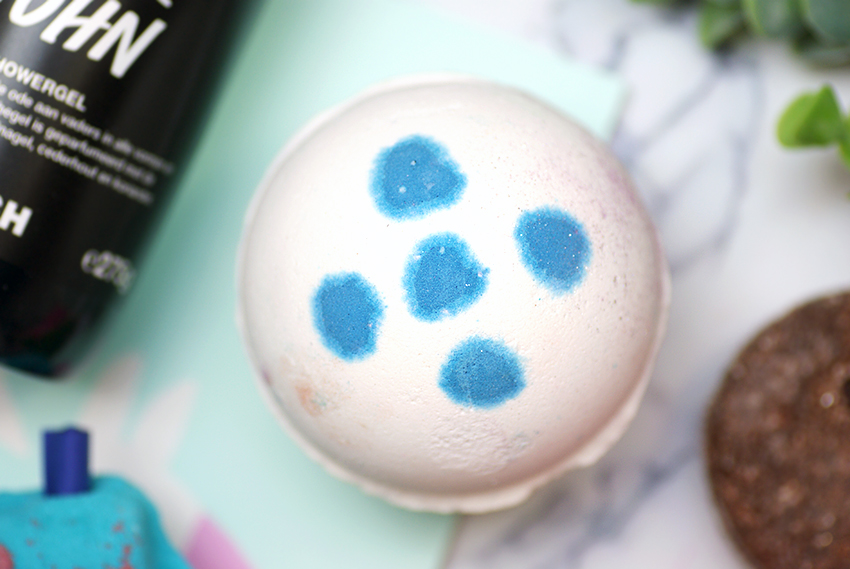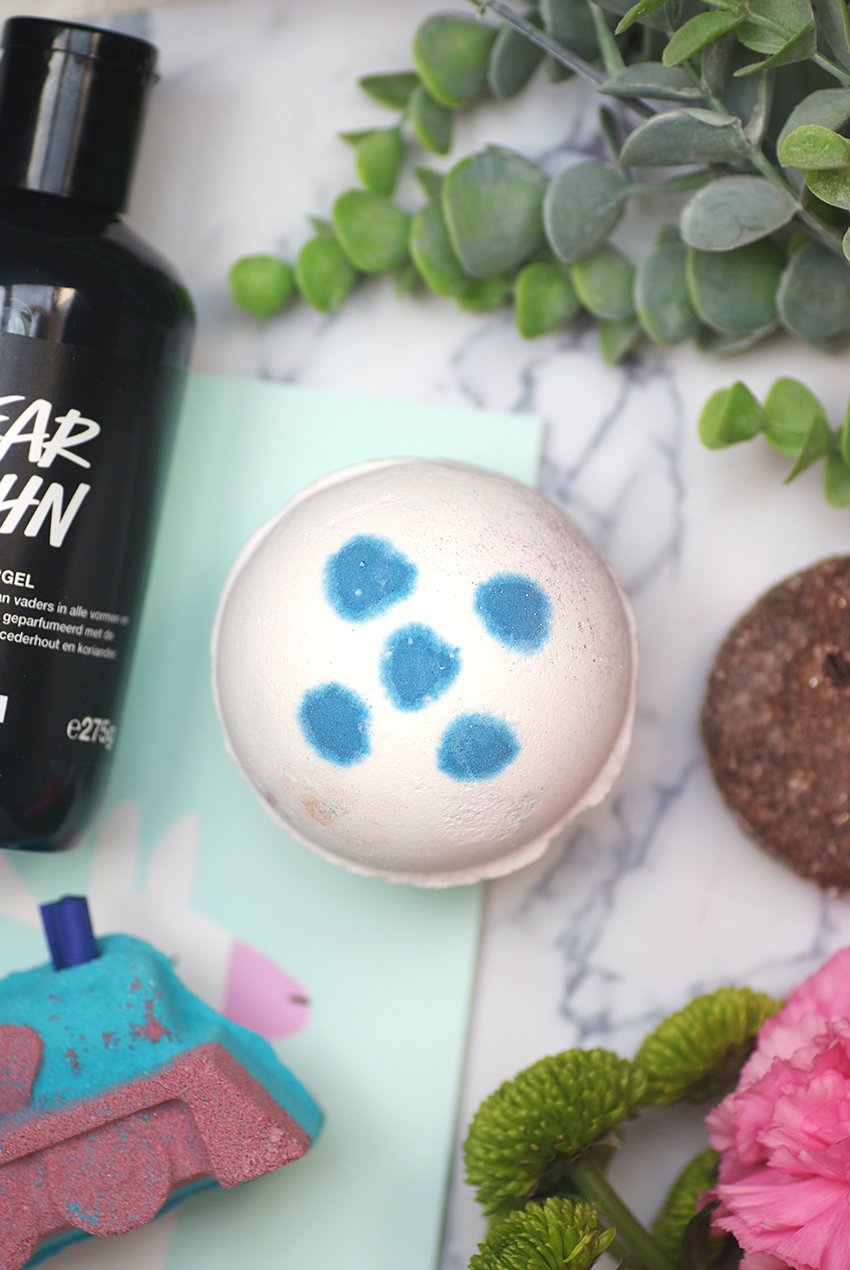 What is it?
Ingredients: Sodium Bicarbonate, Citric Acid, Cedarwood Oil, Vetivert Oil, Coriander Seed Oil, Clove Bud Oil, Water (Aqua), Cream of Tartar, DRF Alcohol, Dipropylene Glycol, Sodium Coco Sulfate, Propylene Glycol, Cocamidopropyl Betaine, *Citral, *Coumarin, *Eugenol, *Limonene, *Linalool, Perfume, Colour 42090, Colour 17200, Colour 42090:2
Lush Dear John Bath Bomb costs £4.95 / $6.95 and is part of the temporary Father's Day range. This year's theme seems to be Dear John, because there's a shower gel, a naked shower gel, a shampoo bar and there's this bath bomb, all sharing the Dear John scent. Regarding this bath bomb.. I can't imagine my father ever sitting in a tub, but if your father loves a good soaking sesson, this is of course a great gift as the price is fairly good.
The bath bomb contains vetivert, coriander and cloves. The smell is therefore a bit more masculine than you're used to from Lush. It's still not a heavy masculine scent, but it is less floral and sweet than other bath bombs my Lush. It is quite spicy, but in a Lush way. Which is a good thing, because it's clearly an unique scent. The clove bud makes the scent warm and spicy, the vetivert makes the overall scent more earthy. It's a great scent, especially to the male gender in terms of scent and appearance.
Play the video in 2160p quality and on full screen for the best experience! The video has been speeded up.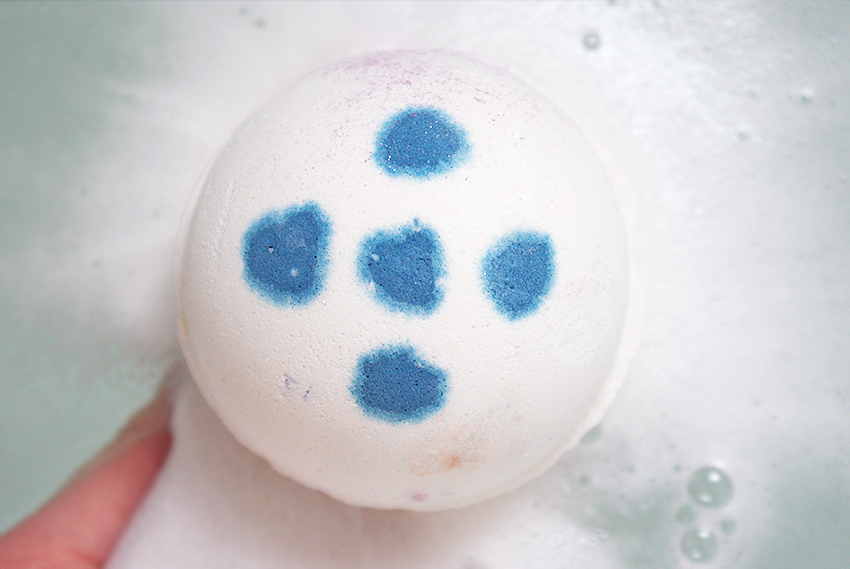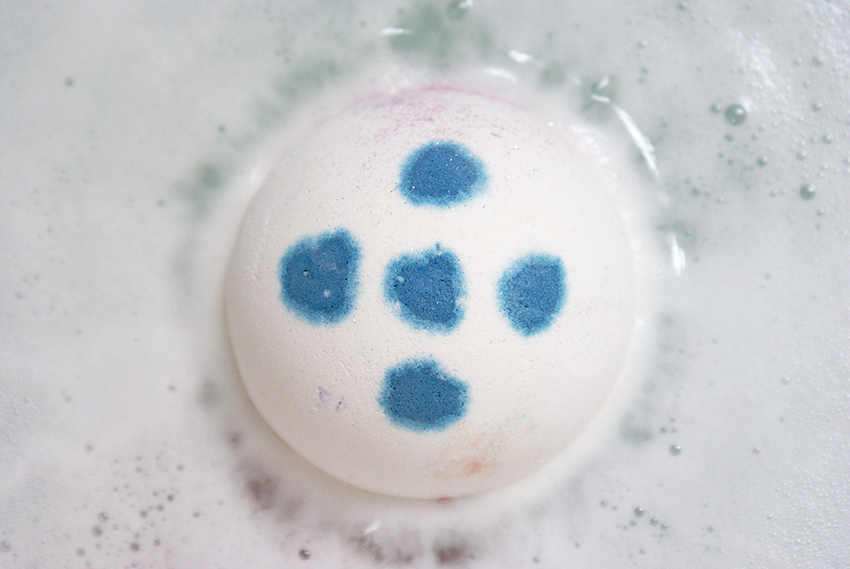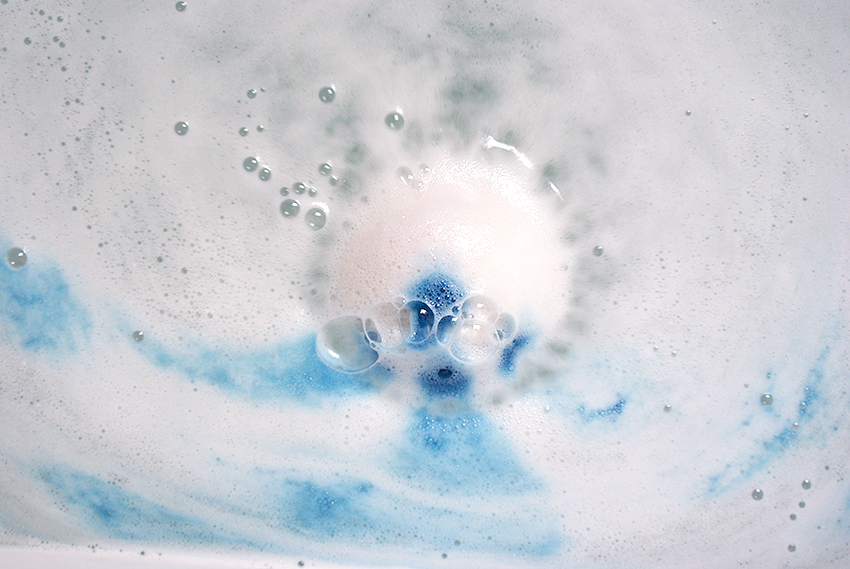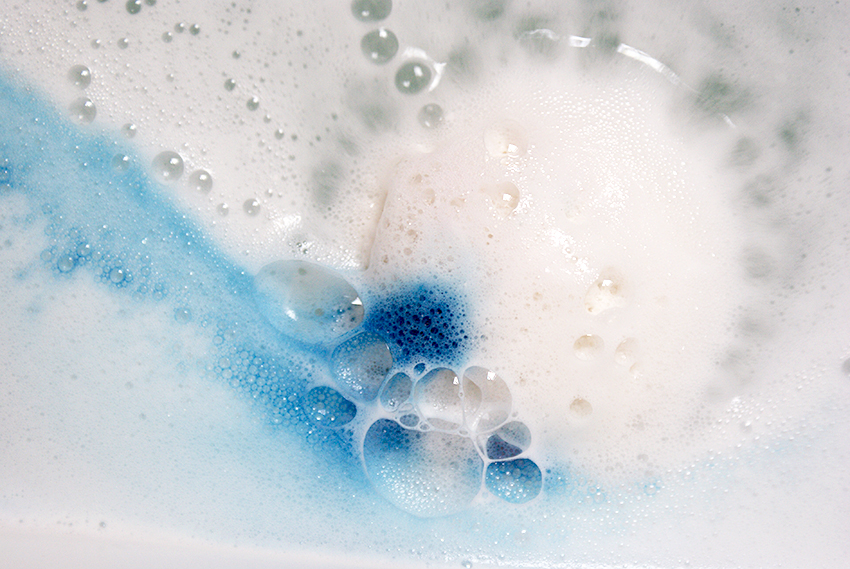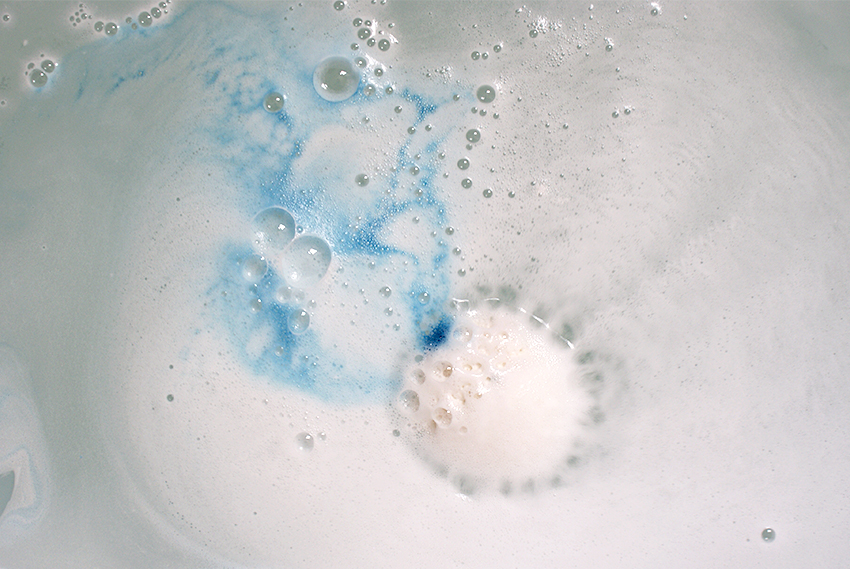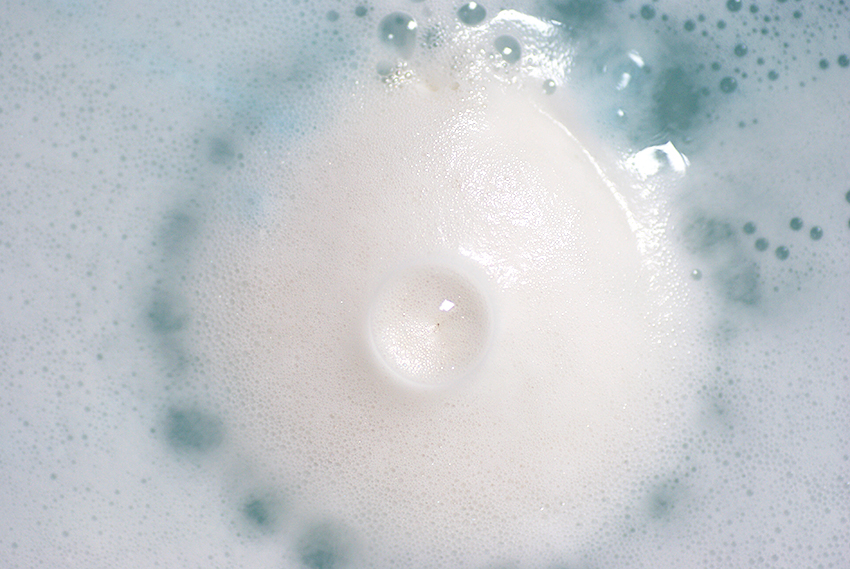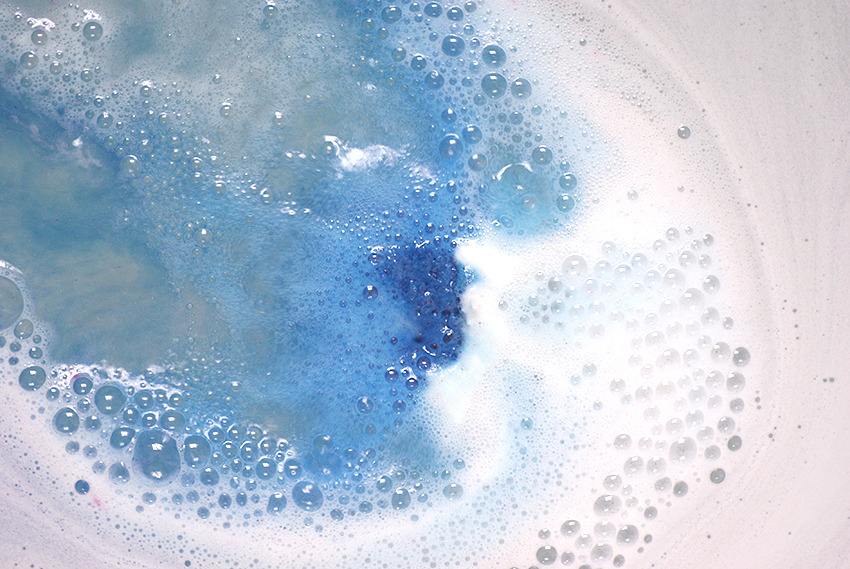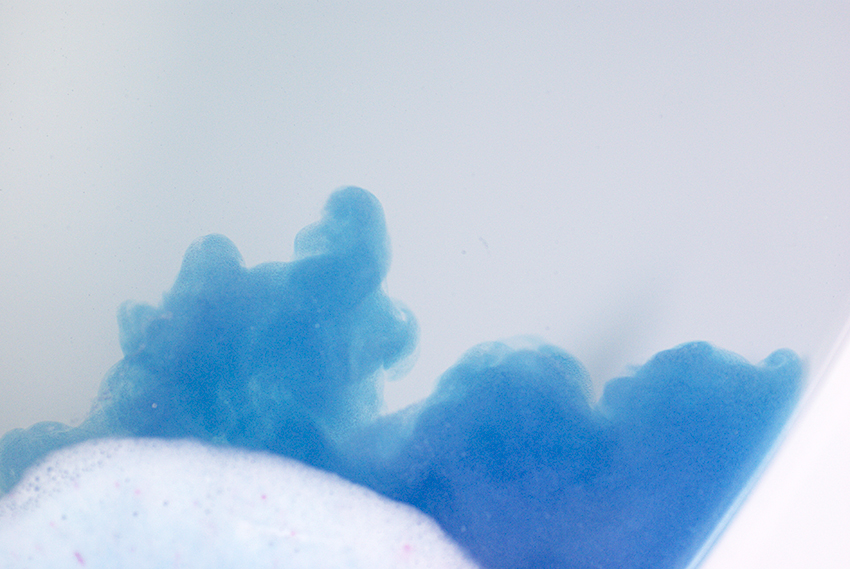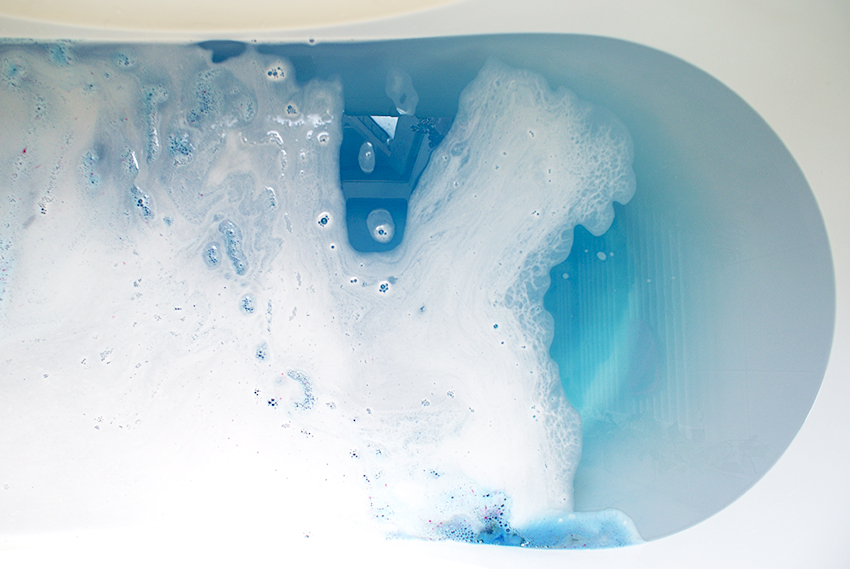 What do I think?
When I lower Dear John into the water, white foam initially comes off. It floats through the bath and leaves not only white, but also blue fluffy foam on the surface. It starts with light blue, eventually the color becomes darker and darker. Below the surface, deep in the water, blue clouds are created — very cool! This ultimately gives the water a beautiful, light blue shade. On the surface there is now a blanket of white, fluffy foam, feeling very soft. In the end, some pink strings are being spurt out of the bath bomb. Surprise, dad! The earthy, spicy scent is very well present in the bathroom, I could even pick up the scent long after I exited the bath.
All in all I love this bath bomb. It's pretty simple, but good. No fuss, just white and blue ultimately creating gorgeous shade of blue in the tub. Soft and fluffy foam dissolve in the water, ensuring a softer skin afterward. It's great as a gift, but it's also a great one to pick up for yourself. Oh, and there's no glitter! I'm guessing our dads will be glad with that as well.

Lush Dear John Bath Bomb costs £4.95 (England) / $6.95 (USA).