Review: Lush Intergalactic Bath Bomb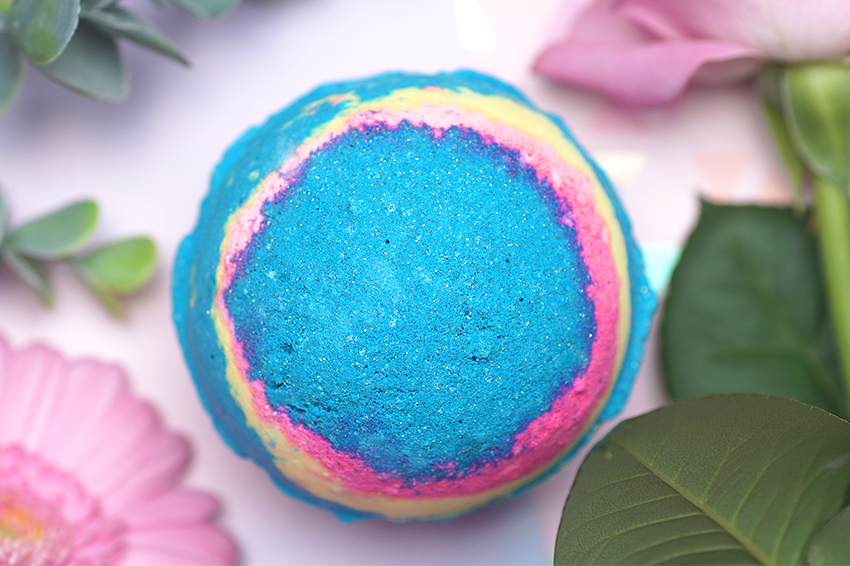 Life is full of surprises. Things will happen that nobody can explain.. like the fact that this is only my second time bathing with Intergalactic. When the shower gel recently was released, I remembered how f*cking amazing this scent was. And.. it's amazing for hot days. This main line bath bomb has been around since 2015, but since I'm a huge mint scents lover, I can't believe I've only had it once. Time for a change. Time for a review today! Step in your space ship and fly with me to the galaxy! (..this sounded way less lame in my head..)
If you're curious about this bath bomb, then keep on reading.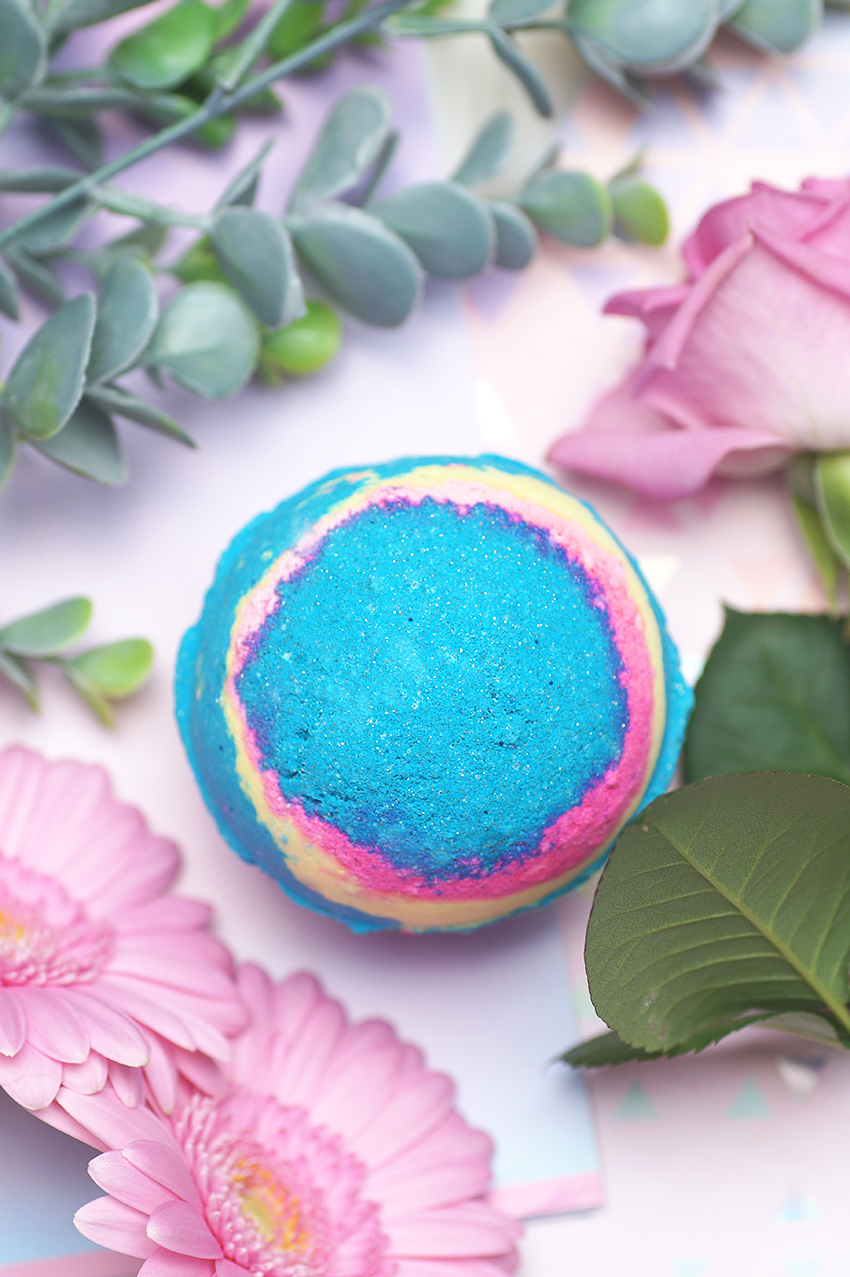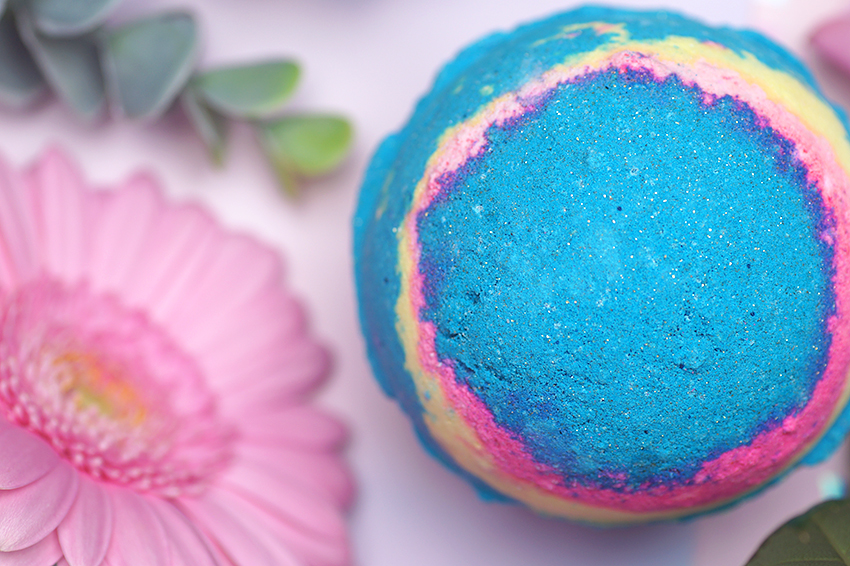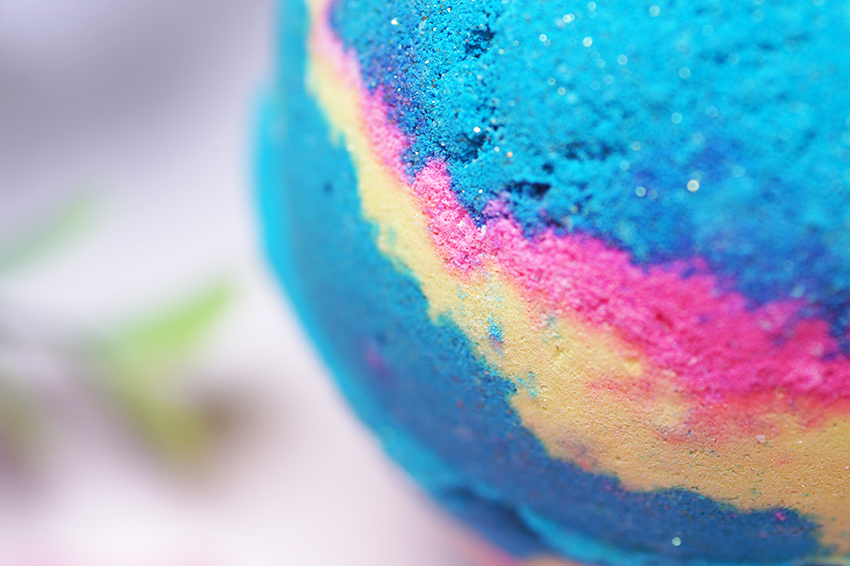 What is it?
Ingredients: Sodium Bicarbonate, Citric Acid, Popping Candy, Perfume, Cream of Tartar, Water (Aqua), Peppermint Oil, Grapefruit Oil, Vetivert Oil, Cedarwood Oil, Titanium Dioxide, Sodium Laureth Sulfate, Lauryl Betaine, Synthetic Fluorphlogopite, Tin Oxide, *Limonene, *Linalool, Colour 47005, Colour 19140:1, Colour 42090, Colour 45410, Colour 77491
Lush Intergalactic Bath Bomb costs £4.95 / $7.95 and is part of the main line. It's been around since 2015 — it costed £3.50 back then, so it's had a bit of a price increase. Not a big surprise, seeing as Lush continues the keep making their products more expensive with the year. Intergalactic has an incredible appearance — it truly looks like a galaxy, with the blue color resembling the starry sky, the plastic-free glitters looks like stars and the colors look like different galaxies all together. It's a piece of art.
Intergalactic contains peppermint oil, grapefruit oil, vetivert oil and cedarwood. These four ingredients not only hydrate and soften the skin, but together they also create a lovely scent. Intergalactic is a minty fresh scent, with a hint of sweetness and a hint of warm woodiness. The peppermint dominates the scent, but isn't overwhelming because of the warmth of the cedarwood and vetivert, and the sweet notes of the grapefruit. All together, these ingredients make a fantastic scent. I find that when I put this bath bomb in my room, my room smells amazing for weeks.
Play the video in 2160p quality and on full screen for the best experience! The video has been speeded up.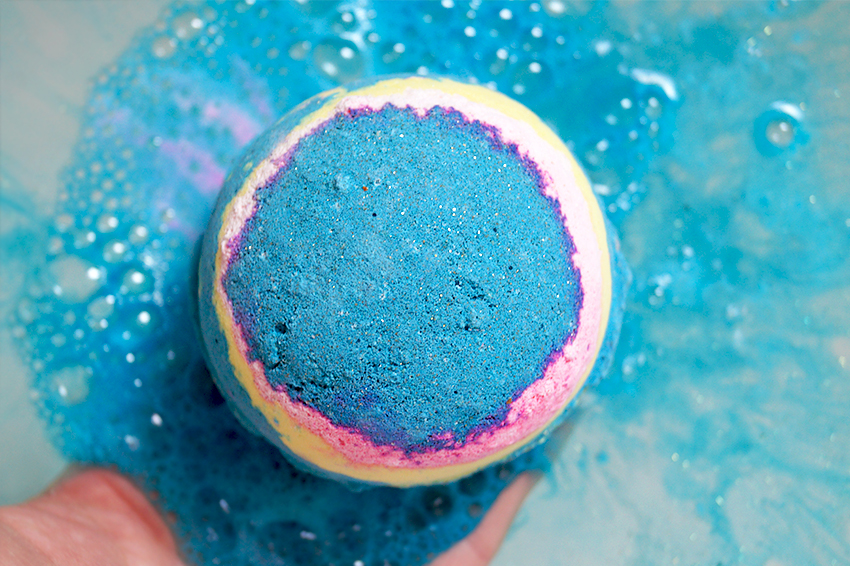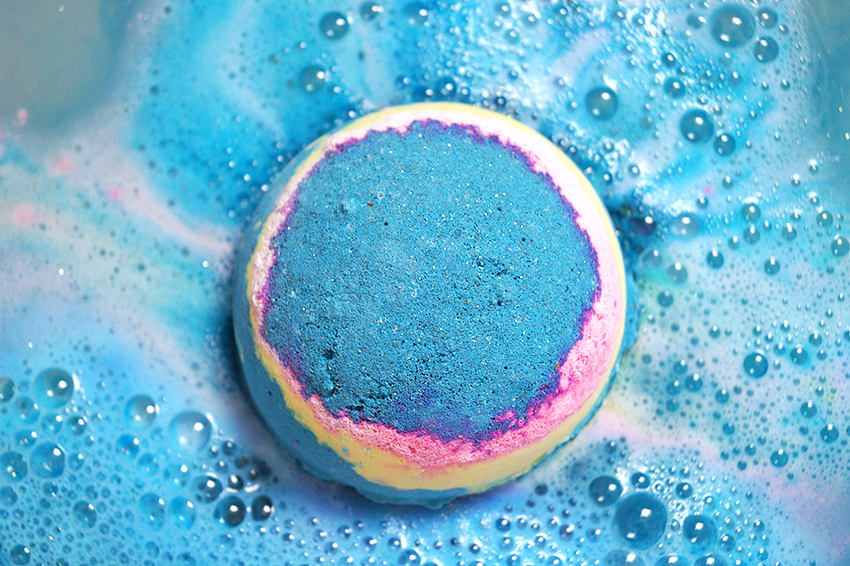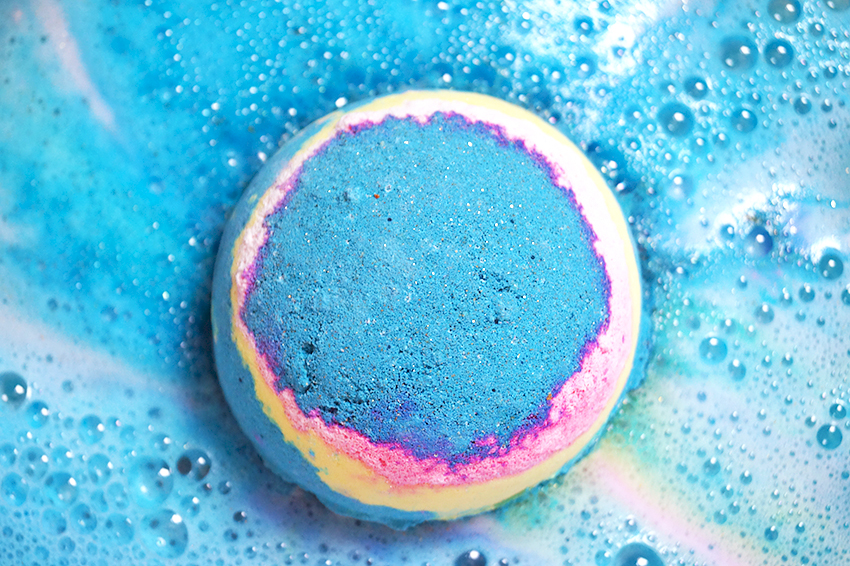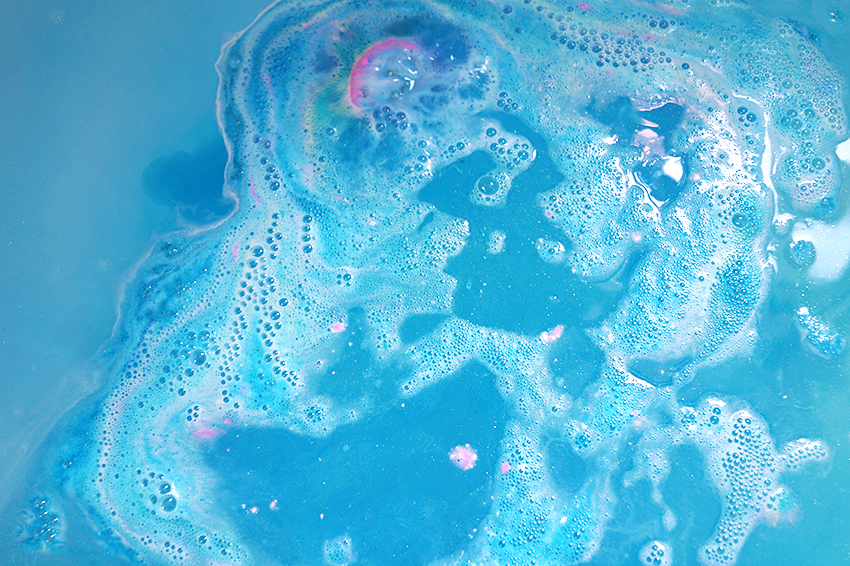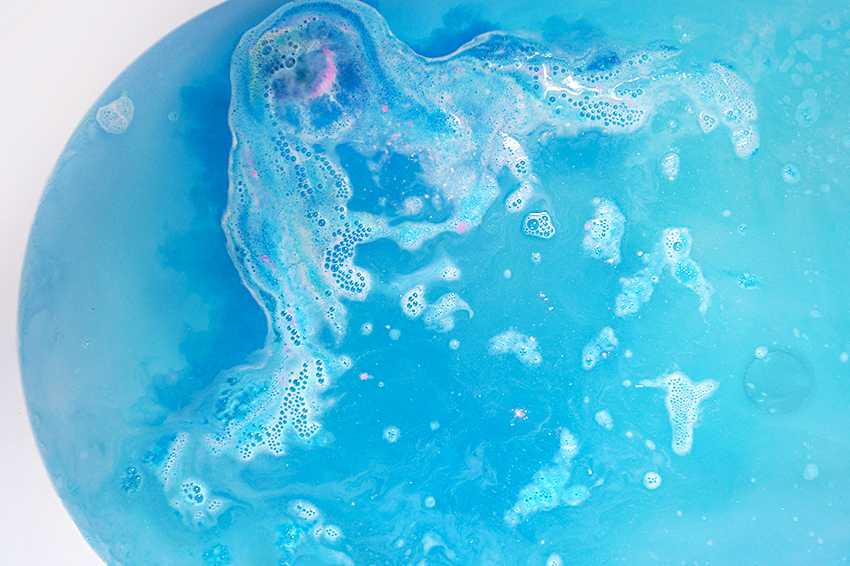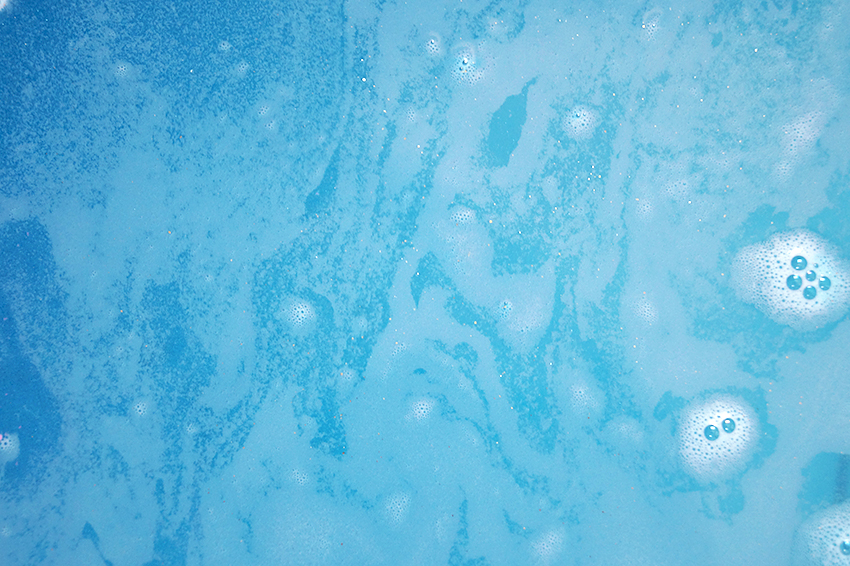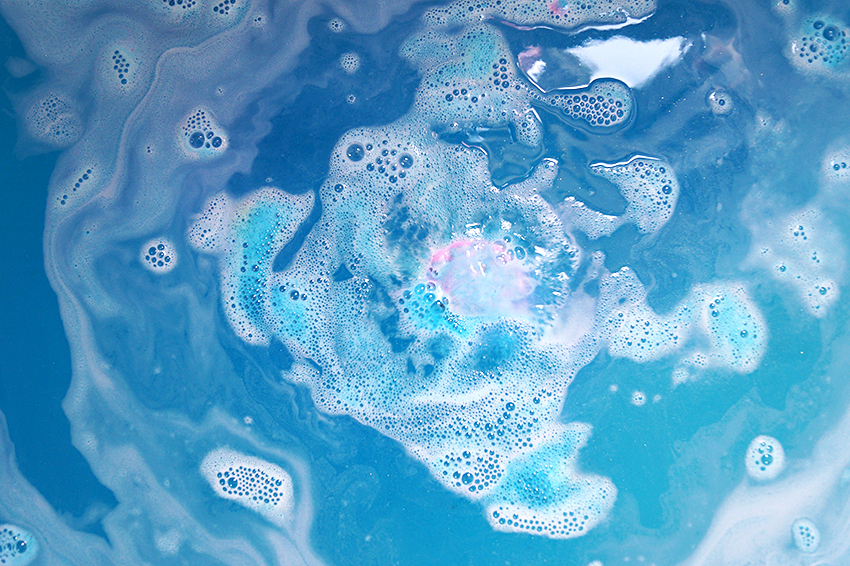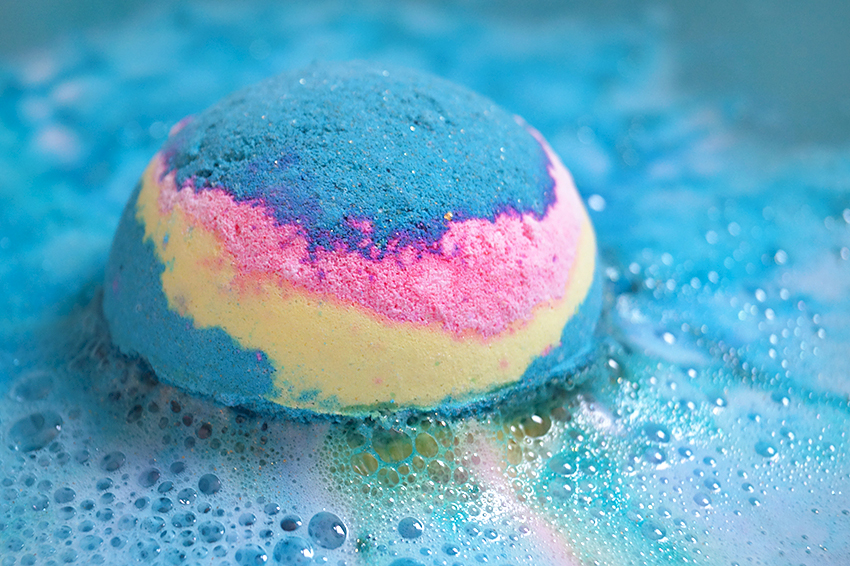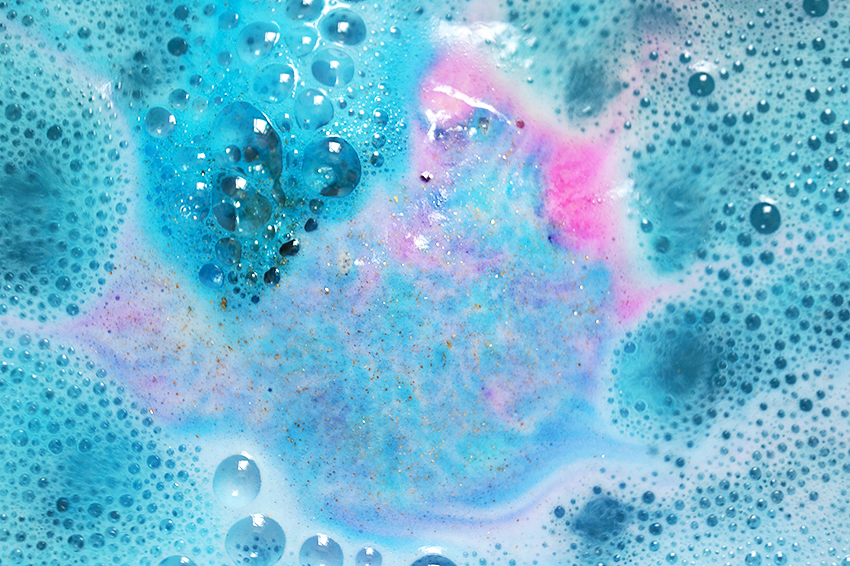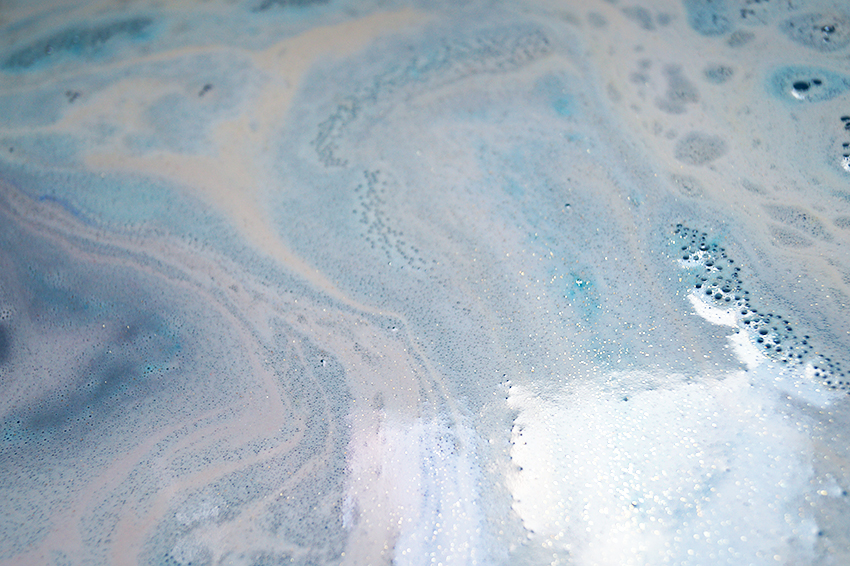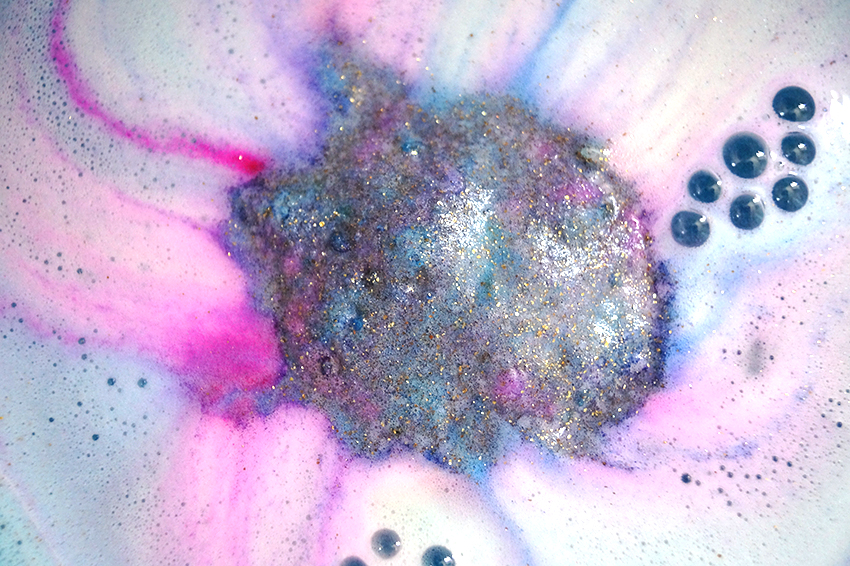 What do I think?
When I lower Intergalactic into the warm water, it starts spurting out streams of vivid blue, and sends it flying in each direction. It's soon followed by other colors, like pink, yellow and white. What surprises me most, is the amount of color coming out of this bath bomb! The water turns into a gorgeous shade of blue in no time. After the outer layer has been dissolved, the popping candy comes alive and can be heard continuously. The bath bomb is bobbing around, and the smaller it gets, the more colors it releases. I've spotted hot pink and purple as well, I love the surprises that keep coming out. This bath art is aesthetically so pleasing! The colors are vivid and bright, the scent can be picked up throughout bathing and I've spotted something that makes me very happy — glitters. Plastic-free, of course. Loads of minuscule, silver glitters. Everywhere.
The final color of the water is a gorgeous shade of blue, filled with lustre under the surface and some puddles of foam here and there. It resembles a starry sky, including stars and everything else that floats in space. Except for satellites, then. I loved how the scent was present all the time, and how gratifying this bath was. The minty scent was really refreshing and invigorating, making Intergalactic a great choice for summer time. My skin was coated in glitters afterwards, but not in a Edward Cullen way — it was actually very pretty and subtle. In the tub, the glitters were very easy to rinse away. Also, my skin felt softer, which is another nice addition to this already great bath bomb.
The real question here is, why don't I buy this bath bomb more often? I think I can say that this is my favorite bath bomb from the main line. And with 775 reviews in the UK webshop, giving it an 4.6 rating, I have the feeling I'm not the only one. This is a bath bomb you should really try for yourself!

Lush Intergalactic Bath Bomb costs £4.95 (England) / $7.95 (USA).