Review: Lush Goddess Shower Gel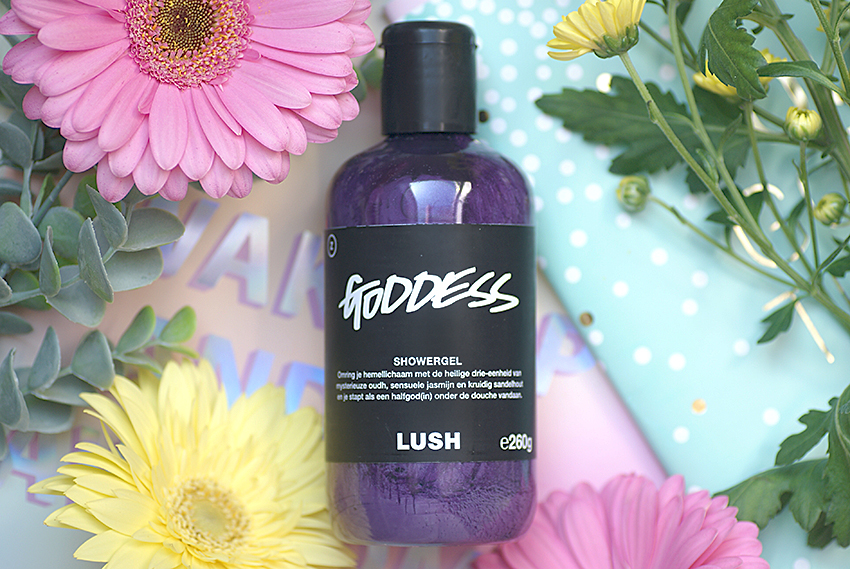 In case you've missed it: yes, there's now a Goddess shower gel. Last week, Lush hinted on social media that new shower gels were being released. These are Groovy Kind of Love, Sex Bomb, Goddess, Intergalactic, Guardians of the Forest and Turmeric Latte. Also, a Cookie Dough Body Scrub! I swear, the whole Lush Community went batshit crazy when they found out. Including me. So it's probably no surprise that I've bought them all. And today, we'll start off with Goddess.
If you're curious about this product, make sure you keep on reading.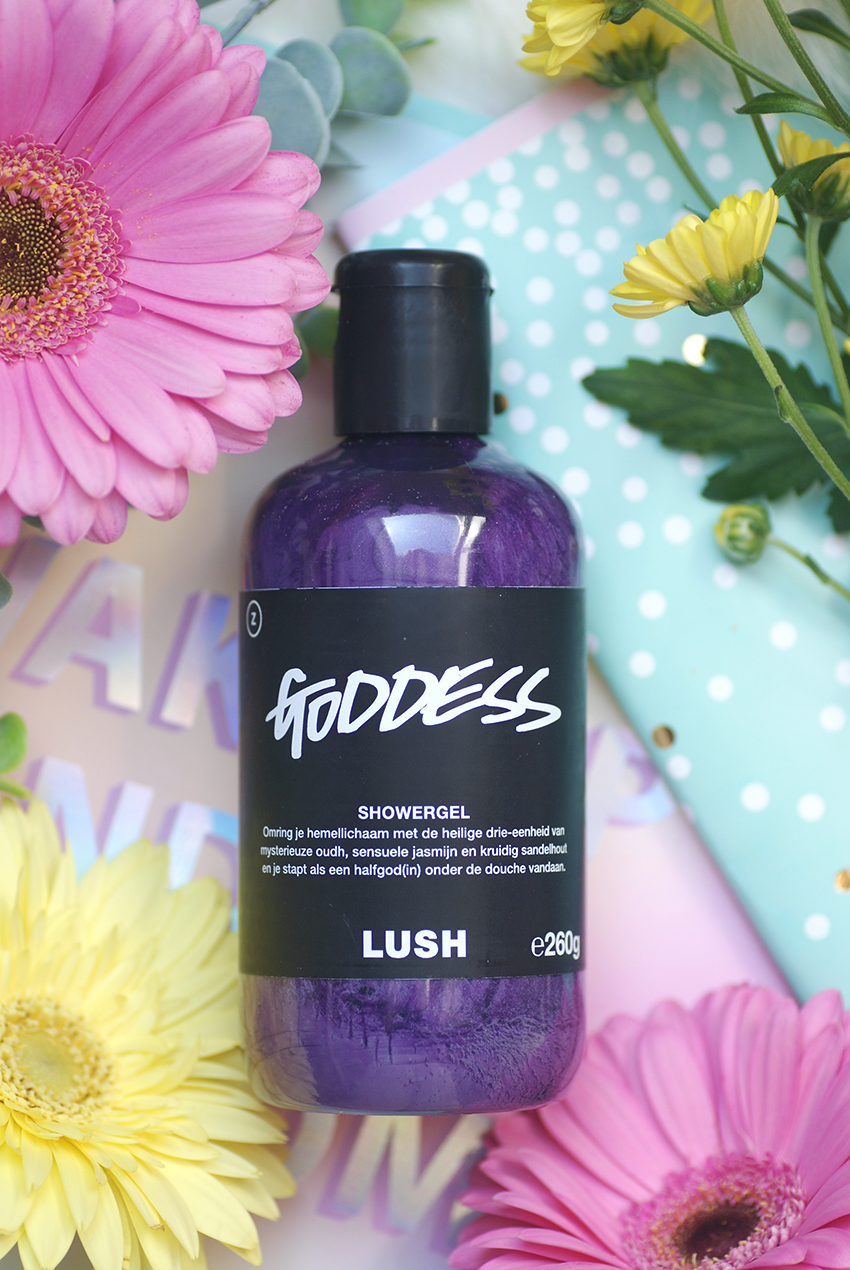 What is it?
Lush Goddess Shower Gel costs £15.00 for 260 grams and is part of the Community Favorites — these are temporary online favorites. The Goddess scent is a fairly new fragrance family, kicking off with the bath bomb earlier this year. Then eventually, more Goddess products were released, such as the perfume and the soap. Even though I liked the bath bomb, the other products didn't really appeal to me. It's a pretty spicy and floral scent, which just isn't my favorite. But after all the positive words on this shower gel's scent, I just knew that I had to give it a try. And let's be honest. Look at that amazing, vivid color. It even has silver lustre, OMG!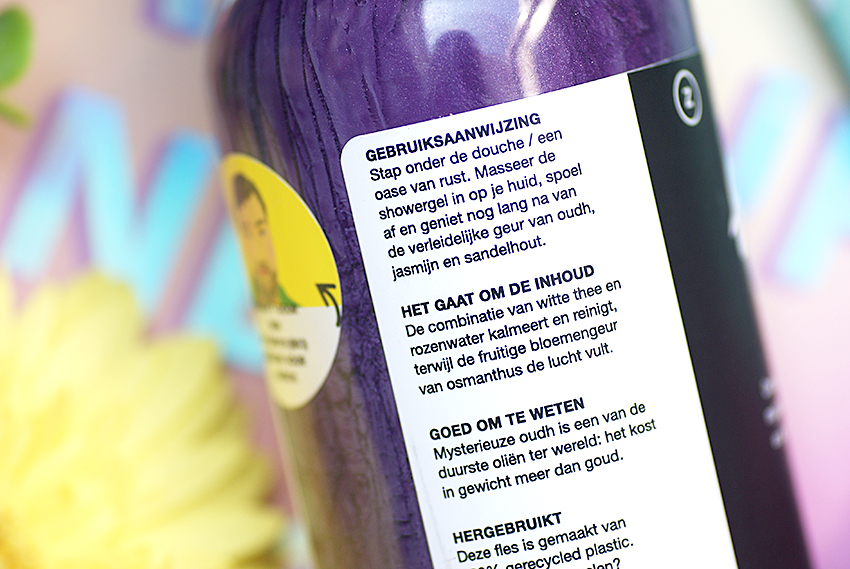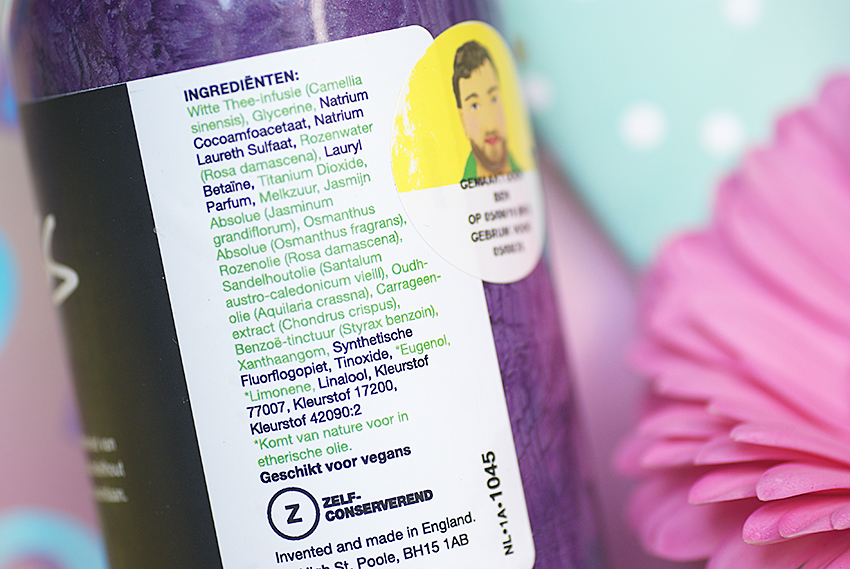 What's inside?
Ingredients: White Tea Infusion, Glycerine, Sodium Cocoamphoacetate, Sodium Laureth Sulfate, Rose Water, Lauryl Betaine, Titanium Dioxide, Perfume, Lactic Acid, Jasmine Absolute, Osmanthus Absolute, Rose Oil, Sandalwood Oil, Oudh Oil, Carrageenan Extract, Tincture of Benzoin, Xanthan Gum, Synthetic Fluorphlogopite, Tin Oxide, *Eugenol ,*Limonene, *Linalool, Colour 77007, Colour 17200, Colour 42090:2
Goddess will literally transform you into a goddess. A goddess in your own bathroom. Unfortunately, this divine shower gel does not include muscular men who feed you grapes. Too bad, because looking at the price.. it wouldn't be that weird. Anyway, what's inside the bottle? First of all, it contains white tea infusion, which is cleansing. Rose water is soothing and aromatic. Jasmine is a floral aroma, basically essential in this product, just like Osmanthus — which has a distinct and unique aroma. Rose oil is also soothing for the skin, but also smells wonderful. Sandelwood has not only a woody aroma, it's also an emollient and has soothing qualities. Oudh oil is one of the most expensive oils in the world (well that explains the price), costing more than gold! It has a characteristic, dark and woody scent. By the way, all Goddess products carry this ingredient! It's the one thing they all have in common, which also can be smelled in every Goddess product. Finally, there's carrageenan extract — seaweed. This ingredient makes your skin soft and hydrating.
Okay, I'm going to try to describe the scent to you guys. It's not easy, but I'll try. At the first whiff, I smell a spicy and somewhat smoky aroma. It's pretty overwhelming and warm, nothing subtle about it. Then, the floral notes hit me; the sensual scent of jasmine, but also the warmth of the roses. It has a hint of woodiness, which is clearly the sandelwood and oudh oil. But all in all, I'd say: smoky, spicy and floral. And also sensual. A complex scent, with a lot of depth. There. I hope this made sense. It's fucking great, that's for sure.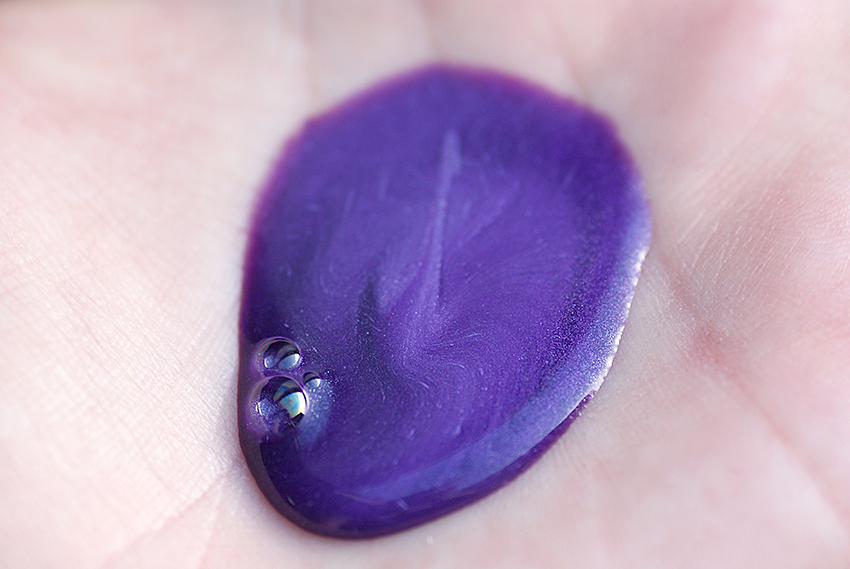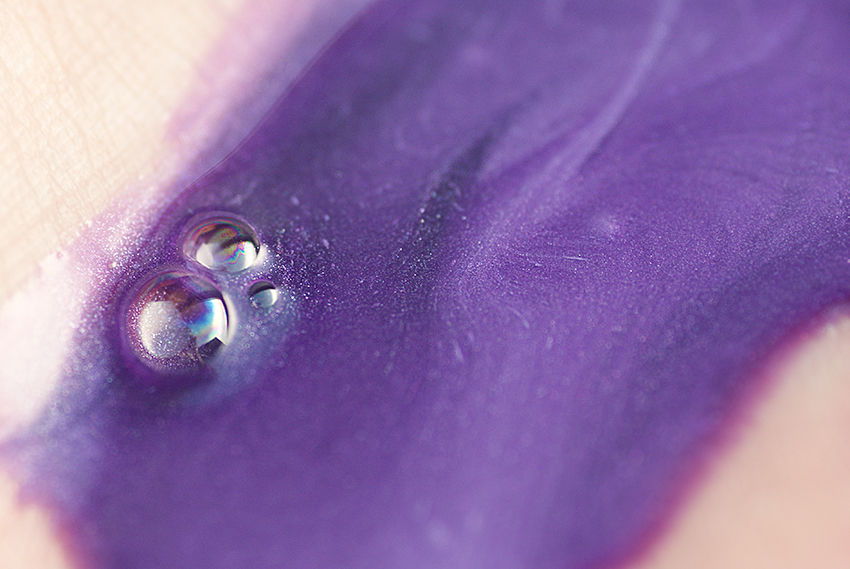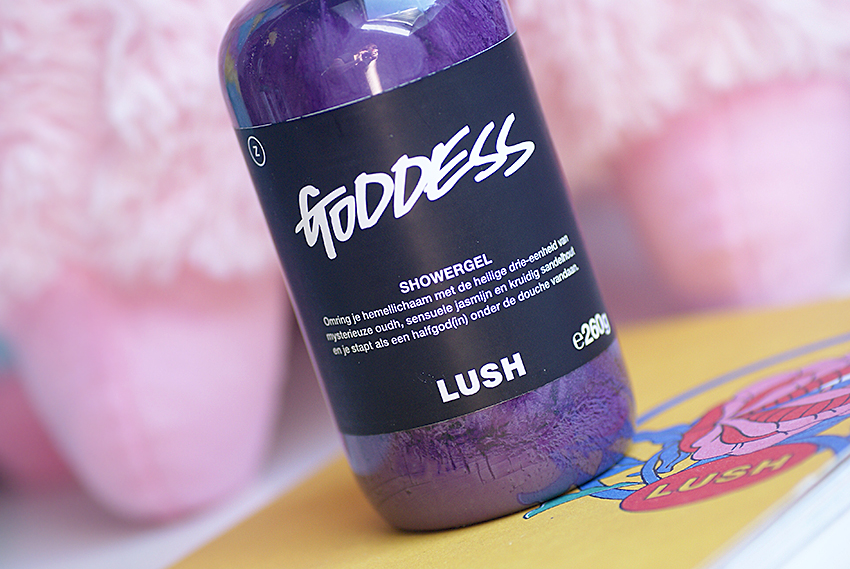 What do I think?
In the shower I notice that the shower gel lathers up very well, the color is very purple (but does not stain!), almost like a shower cream, and in terms of thickness, it's just right — not too watery, not too thick. You don't need to use a lot, a little bit is enough to lather across your body, because it creates so much lather. The scent is strong — almost as if you've been producing oudh oil in the bathroom. This is how luxury smells! The lustre in the shower gel is beautiful, it's noticeable on the skin afterwards, but not in a glitterbomb kind of way. It's actually very subtle, making it look like your skin is radiant. Although the scent lingers in the bathroom for a good hour, it didn't really linger on my skin. My skin doesn't feel very hydrated, but it does feel softer!
The scent is simply divine. I had to get used to it — it wasn't love at first sniff, but the more I smelled it, the more I fell in love with it. In fact, I'm almost about to buy other Goddess product, because the scent really enchanted me. God help me, I cannot afford anymore shit I don't need. Anyway, I'm over the moon with my new shower gel. I don't think I'll be buying another one, as the price is pretty steep, but I will definitely enjoy my current bottle.

Lush Goddess Shower Gel costs £15.00 (England).

2 Responses to Review: Lush Goddess Shower Gel