Review: Lush Yummy Mummy Shower Jelly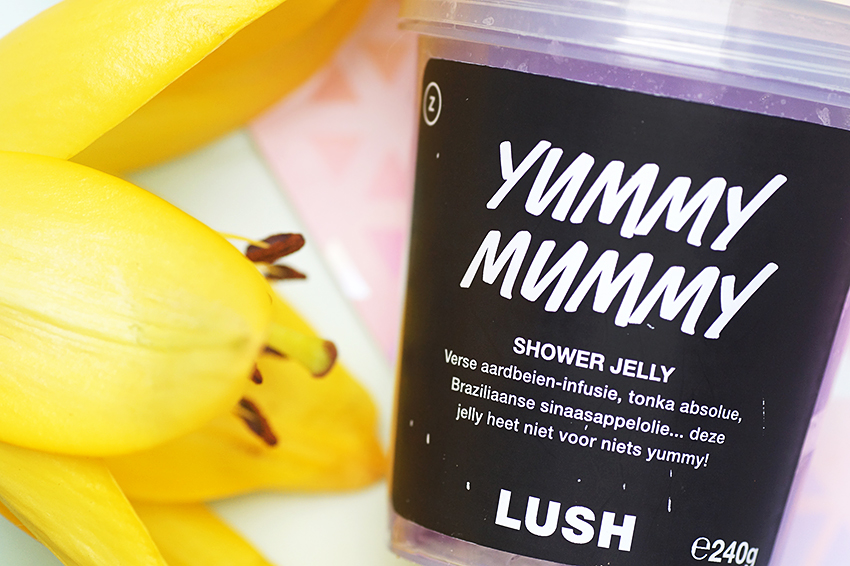 Typical Evelien: finding out this blog post is still unfinished, wanting to finish it for publication, and then finding out you have already given away the jelly. Unlike me, my lovely niece (hi Ilse!) loves this scent, so I gifted this jelly to her. So there was a little moment of 'oh fuck' when I found out this blog post was still awaiting publication — I only just needed to test the product! Fortunately, the sweet Zarina was so kind to send me a sample of this product, so I could test it and finally finish this blog post. 😅 So: today you can finally read my review on this (discontinued) product!
If you're curious about this product, make sure you keep on reading.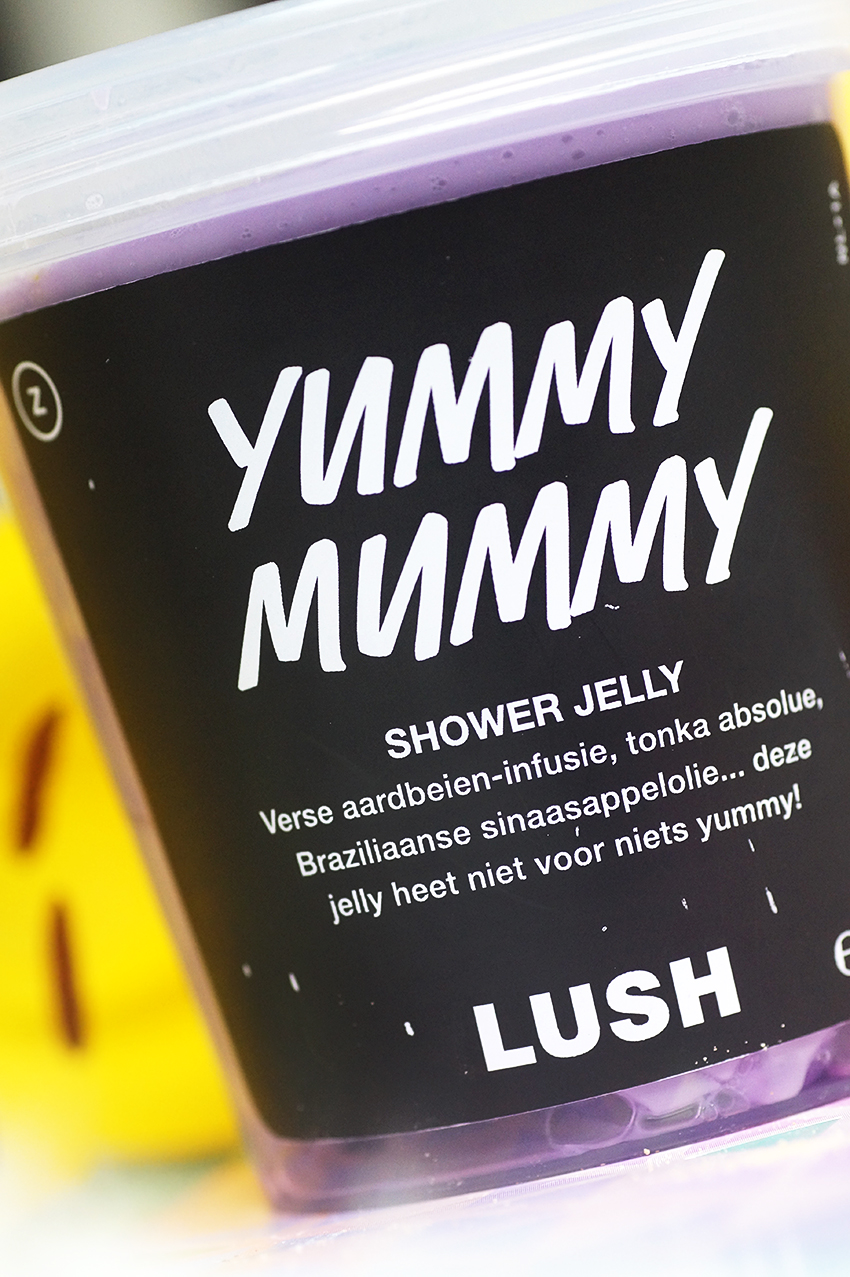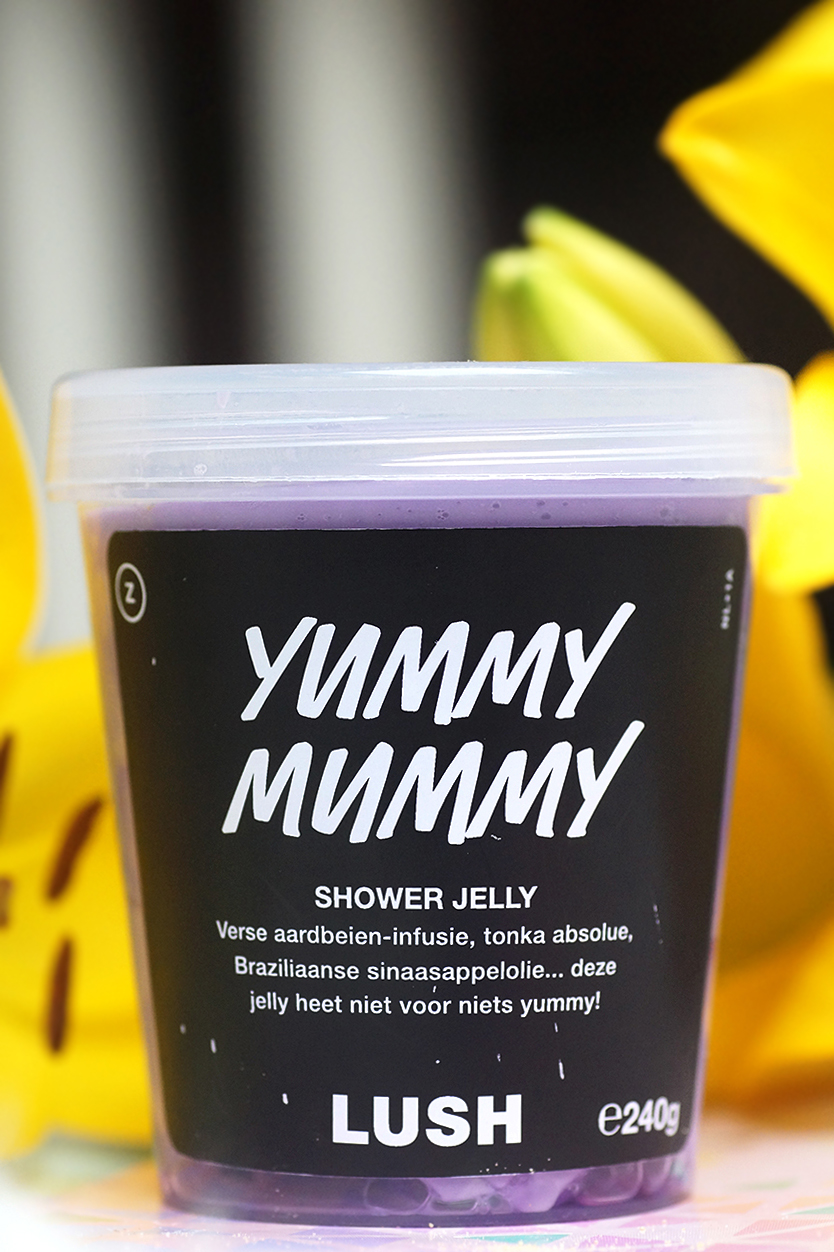 What is it?
Lush Yummy Mummy Shower Jelly costs £9.95 for 240 grams. I already mentioned it in the intro; but this product isn't available anymore. It was part of the Community Favourites last year. The jelly was available in one size. The product shares its scent with D'Fluff Strawberry shaving soap, but also the Love Locket Amazeball. I love this jelly's color, by the way! It has such a cute, pastel look.
I've often written about how to use a shower jelly — you can read my blog post on how to use a jelly as well. I have to admit that I'm not a fan of holding the entire jelly, as they keep flying out of your hands because they're so slippery, but a 100 grams is easier to hold than a 240 grams. But the most convenient way for me to use a shower jelly, is to cut off a chunk and put it in a little organza bag. It's lathers up like crazy, without having to pick it 43 times. Don't like the jellies at all? You can turn them into a shower gel!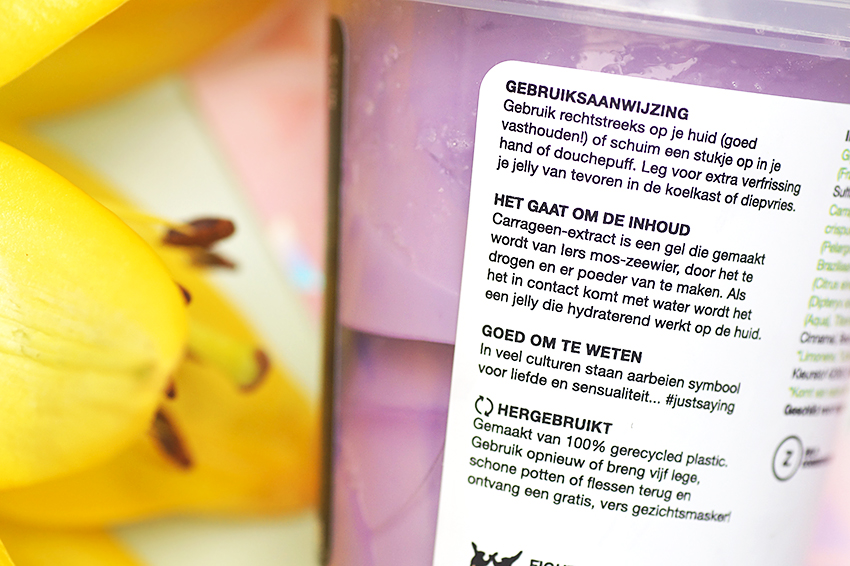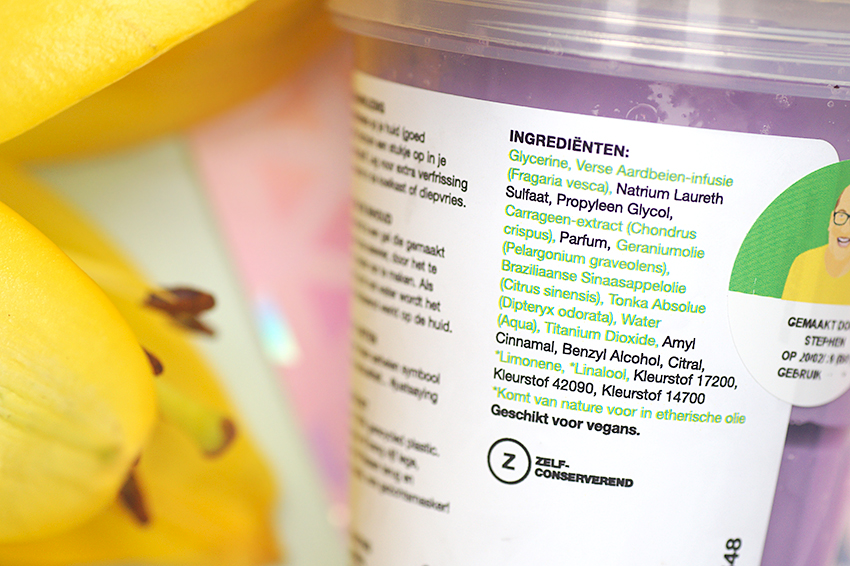 What's inside?
Ingredients: Glycerine, Fresh Strawberry Infusion, Sodium Laureth Sulfate, Propylene Glycol, Carrageenan Extract, Perfume, Geranium Oil, Brazilian Orange Oil, Tonka Absolute, Water (Aqua), Titanium Dioxide, Amyl Cinnamal, Benzyl Alcohol, Citral, *Limonene, *Linalool, Colour 17200, Colour 42090, Colour 14700
In addition to glycerin and carrageenan extract (two moisturising ingredients), the jelly also contains fresh strawberry infusion, which contains both malic and citric acids to cleanse and brighten the skin. It also contains many antioxidants, which help to improve the skin's elasticity. Then there's geranium oil, for toning and balancing the skin. Brazilian orange oil not only has a cheerful and uplifting scent, it's also anti-inflammatory and antibacterial. Tonka absolute is soothing for the skin, but is probably most known for its sweet and comforting aroma.
Scent
The scent is quite unique. The combination of fruity strawberries and uplifting orange makes it a sweet, fruity scent, but with a warm and powdery undertone. In addition to that, the geranium oil adds a floral note, which really distorts the scent for me. This is one of the few scents that I really don't like, despite everyone around me loving this scent. I love fruity scents, but the powdery, almost musky aspect in the scent, just doesn't smell good at all to my nose. Yucky mummy!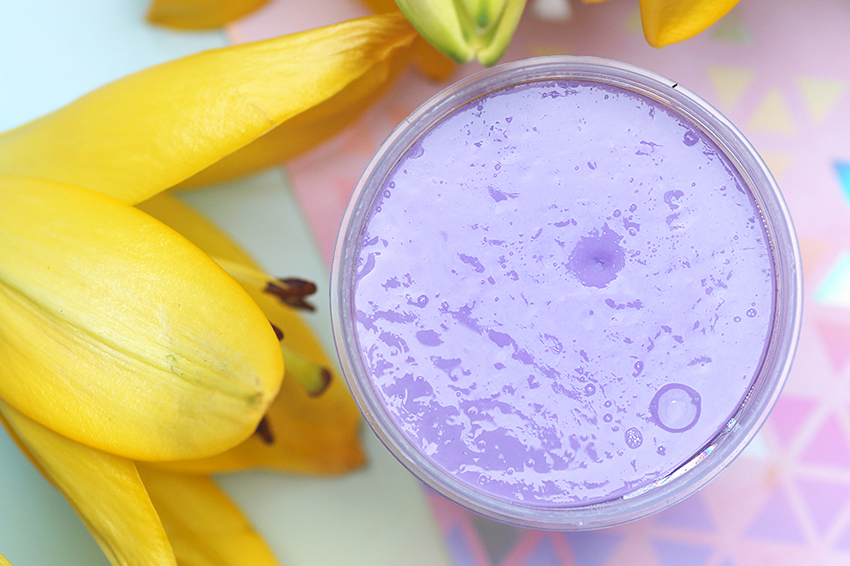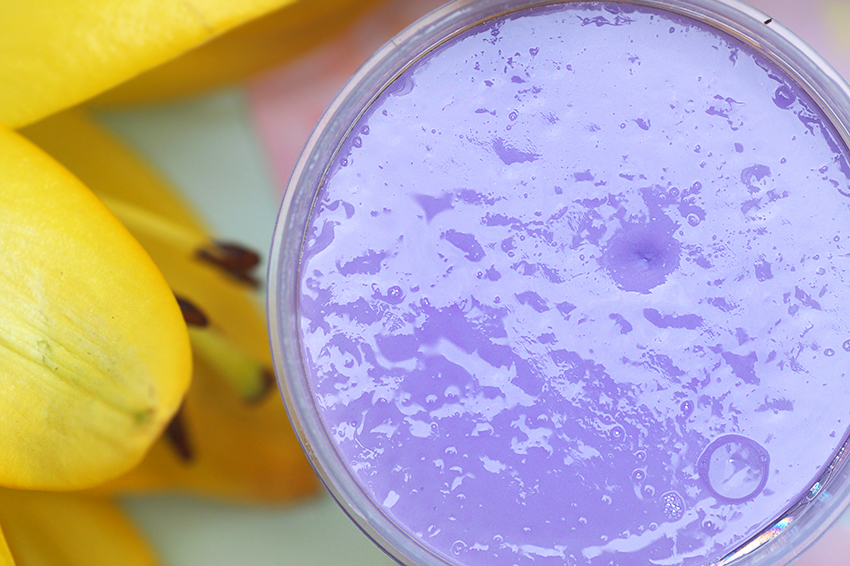 What do I think?
In the shower, the jelly produces quite some lather. The scent (sadly for me) comes fully alive and fills the bathroom with a fruity, warm blend of strawberries. I'm surprised how long a small chunk of the jelly lasts; no matter how much I rub it across my skin, it hardly seems to shrink. It creates a rich lather which is easy to massage across the skin. When I get out of the shower, I immediately notice the gorgeous glow on my skin — this is something all jellies do to my skin! But what also strikes me is how disgustingly soft my skin is. It's like I'm stroking pure velvet. So smooth and soft, a baby's ass got nothing on me now. Oh, and the radiant glow. It's gorgeous. My skin looks so healthy! The scent lingers very subtly on my skin for about an hour.
Oh man, I love jellies so much. I really need to use them more often. But not this one though, because the scent and I.. we'll never become friends. Unfortunately (for you, not for me) this jelly isn't available anymore, but Lush does have some other jellies that are really worth trying!

Lush Yummy Mummy Shower Jelly costs £9.95. It's currently discontinued.