Review: Lush American Cream shower gel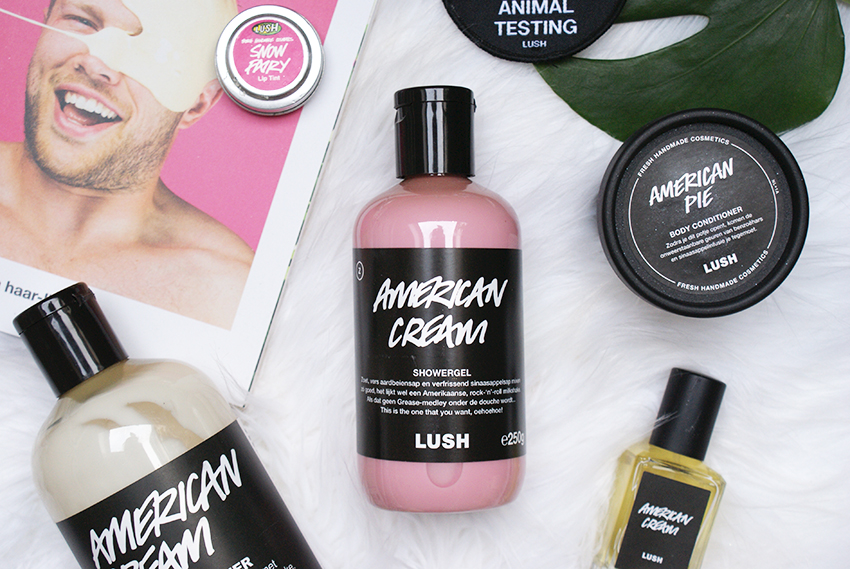 When I saw that this pink shower gel called American Cream was part of the Valentine's Day range, I didn't have to think twice — I need this in my life! I mean, check out that color. It could be smelling like a turd sprinkled with curry powder and I'd STILL buy it. Fortunately for me, it has the same delicious scent that American Cream hair conditioner does, and since I'm in love with that product, it didn't take long before my order was delivered.
Curious about how I like it? Then keep on reading!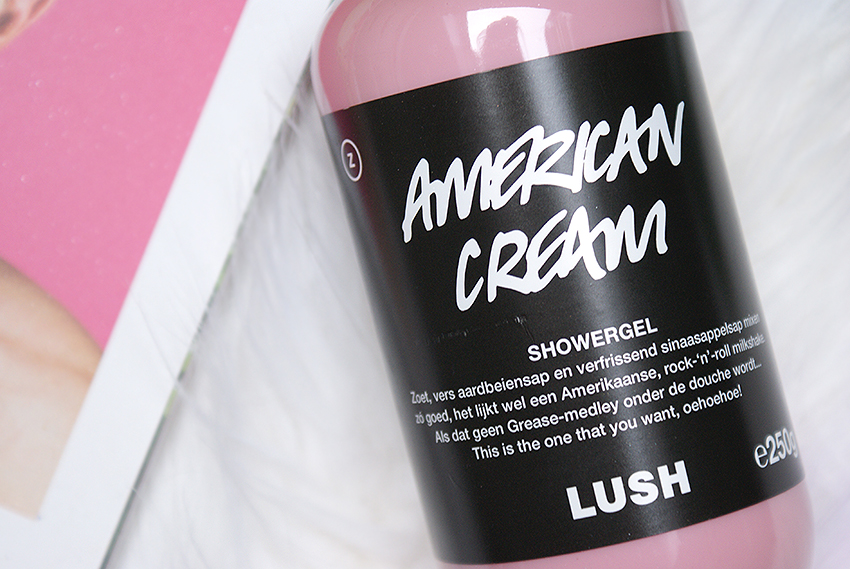 What is it?
Lush American Cream shower gel is part of the Valentine's Day range 2019. It's available in three sizes: 100 gram, 250 gram and 500 gram. This limited shower gel is also available as a naked shower gel. The reason for this shower gel is because of the bestseller American Cream hair conditioner, which has an amazing scent. There's more products that share this scent, for example a perfume, a perfume oil, a body conditioner and a naked body conditioner. Which is a smart move, because fans of this scent can indulge with these products. If you're unfamiliar with this scent, I really advise you to go smell it in the shops! You won't regret it.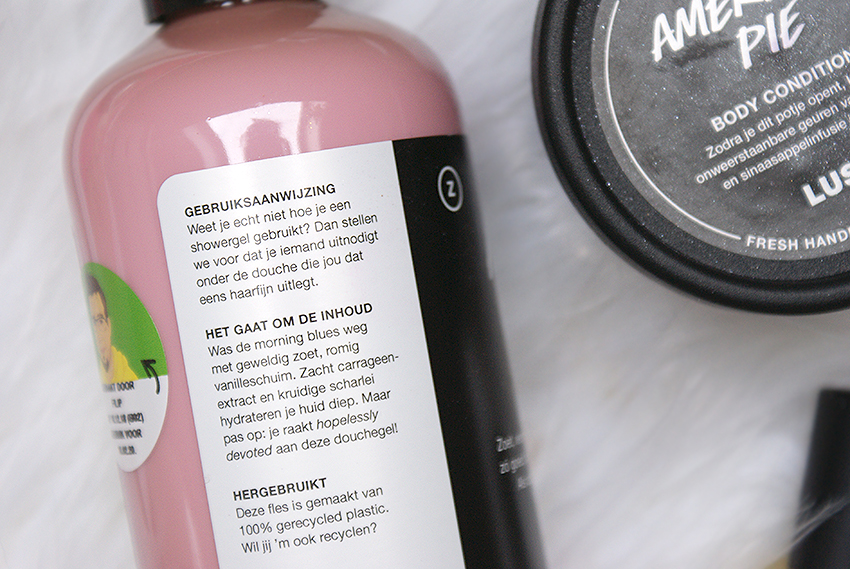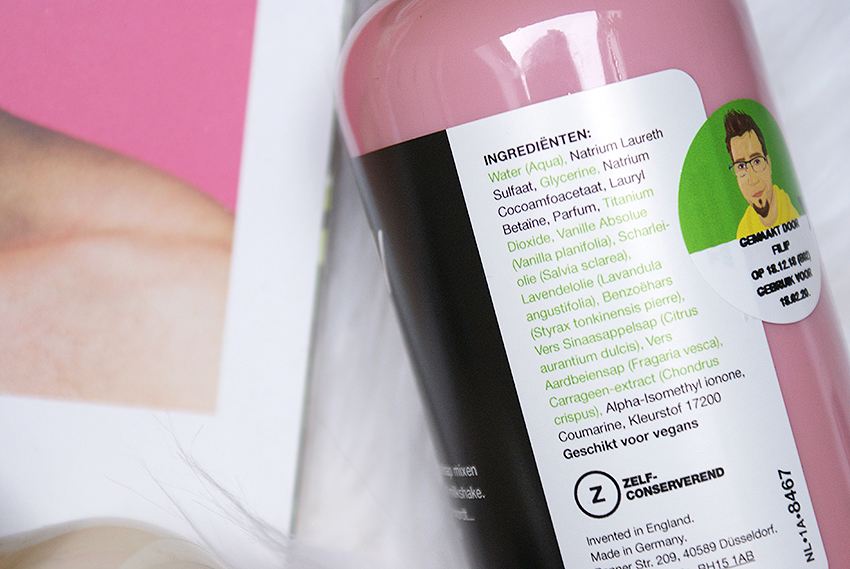 What's inside?
Water (Aqua), Sodium Laureth Sulfate, Glycerine, Sodium Cocoamphoacetate, Lauryl Betaine, Fragrance, Titanium Dioxide, Vanilla Absolute (Vanilla Planifolia), Clary Sage Oil (Salvia Sclarea), Lavender Oil (Lavandula Angustifolia), Benzoin Resinoid (Styrax Tonkinensis Pierre), Fresh Orange Juice (Citrus Aurantium Dulcis), Fresh Strawberry Juice (Fragaria Vesca), Carrageenan Extract (Chondrus Crispus), Alpha-Isomethyl Ionone, Coumarin, Red 33 Lake
This shower gel contains vanilla absolute, clary sage oil, lavender oil, benzoin resinoid, fresh orange juice, fresh strawberry juice and carrageenan extract. Now that's what I'm talking about! Those are some pretty delicate ingredients. The hardcore American Cream fans (hiiii) already know what delicious scent American Cream is, but if you're unknown with this scent family, go stand in a corner and be ashamed of yourself. Just kidding.
The scent is a juicy infusion of strawberries and vanilla, like a sweet milkshake on a hot summer day. It's a creamy, yet fruity scent. The lavender adds some depth to the scent, making it not just fruity — but fruity with a warm layer. There's so many elements to this scent, it's hard to describe it perfectly.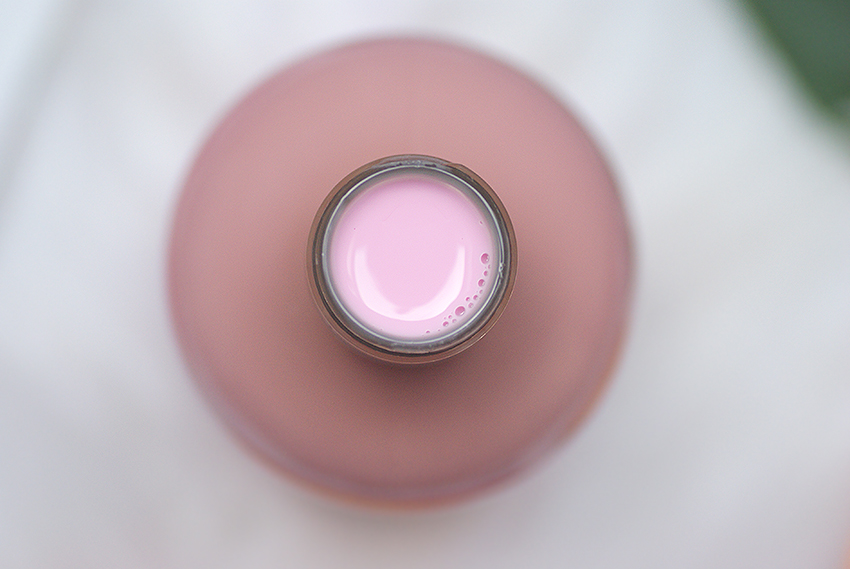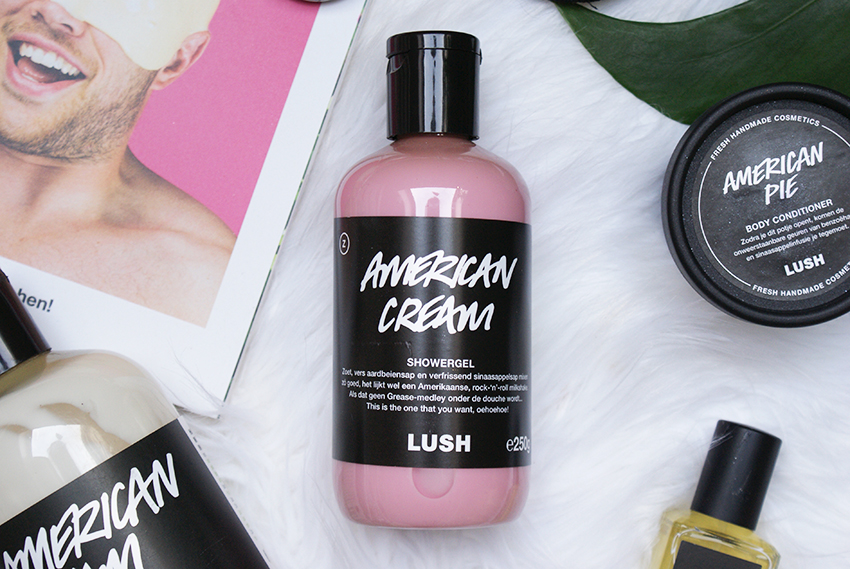 What do I think?
In the shower, I notice that the color is very bright and vibrant, which makes me think this is more of a shower cream. All the shower creams I've known from Lush, have a bright color, they're not as 'watery' or clear as shower gels do. The color is gorgeous and really sparks joy when it comes to using this product. In terms of the consistency, it has exactly the right thickness thanks to the carrageenan extract in it. When it lathers, it creates a rich foam that is easy to smooth across your body — which also means that a little goes a long way. The scent is very present, as well on your skin as in the bathroom.
Afterwards, my skin feels amazingly soft and smooth, thanks to the carrageenan extract. The scent lingered on my skin for a good couple of hours, also the bathroom smelled amazing long after showering with this gem. It's become one of my favorite shower gels and I'm glad I've bought a 250 gram bottle.

Lush American Cream shower gel costs £5.95 (100g), £11.95 (250g), £19.95 (500g) (England) / $7.95 (3.3 fl. oz.), $16.95 (8.4 fl. oz.) or $24.95 (16.9 fl. oz.) (USA).