Review: Lush Jasmine Flower Bath Bomb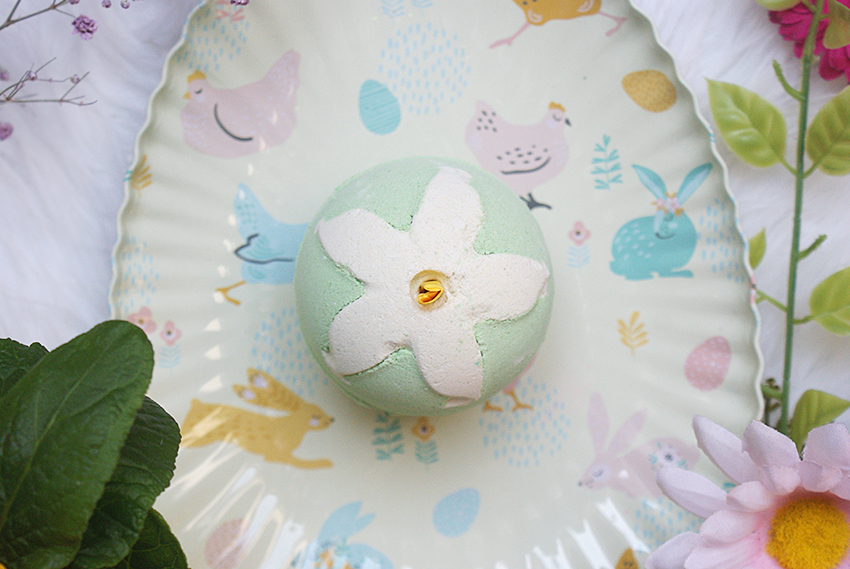 There are times where I am very happy with having a bath. The Easter and Mother's Day collection of Lush both contain a LOT of bath products. And that of course means that I want to try everything! It was difficult to make a choice, and to be fair — the products are not very cheap (especially the past few months), but eventually I decided to go for Jasmine Flower. And I certainly do not regret it!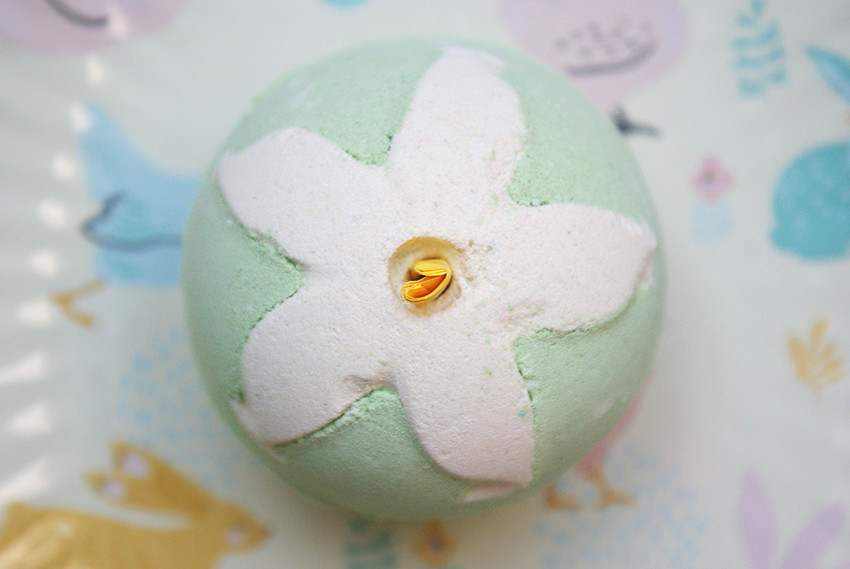 What is it?
Lush Jasmine Flower Bath Bomb costs £5.95 and is part of the Mother's Day range. It's somewhat more expensive than the average bath bomb, though it's not bigger. The only difference is that you can take out the little note at the top, to write something sweet for your mother, friend, whoever you want to surprise with this bath bomb. It makes a lovely gift for Mother's Day.
The name already gave it away — this bath bomb contains jasmine. That is not the first ingredient though, that's blue chamomile oil, followed by lavender oil, African marigold oil and tangerine oil. After that comes the jasmine powder. I can tell you that jasmine really is the predominant fragrance in this bath bomb. It's a warm, floral and somewhat musky scent. I really like the scent.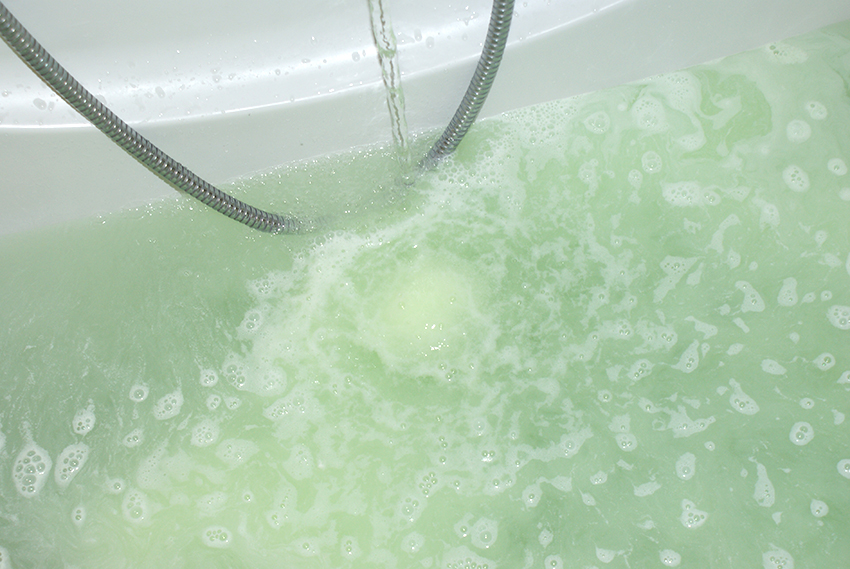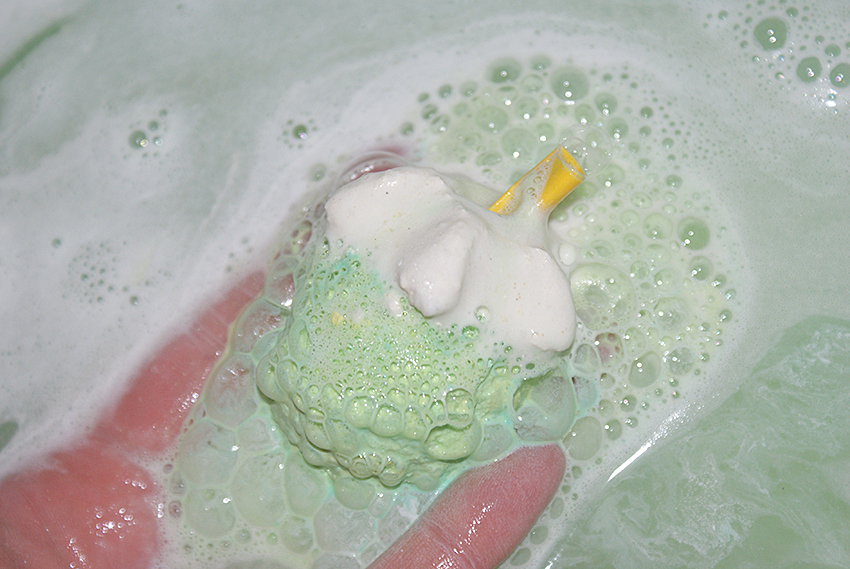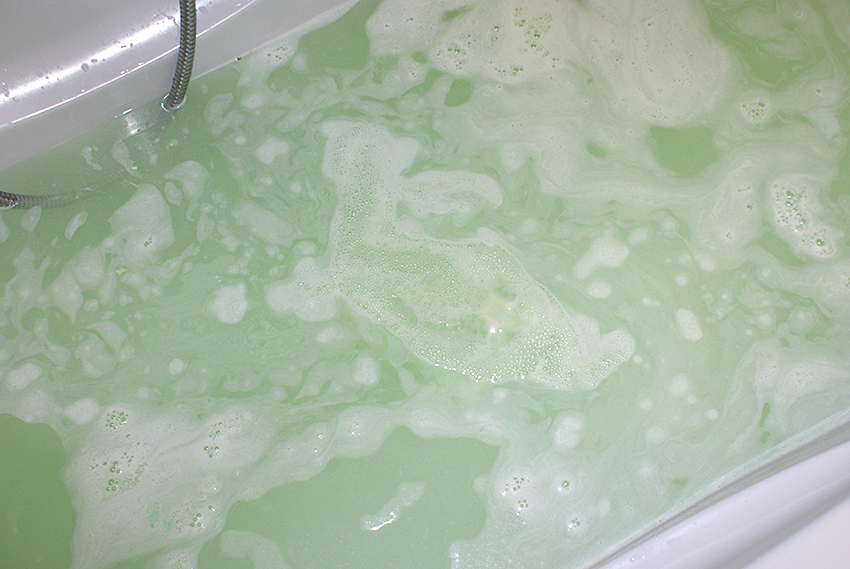 This bath bomb is a quick and loud fizzer. He's making his way through the water, rolling and fizzing. The water becomes a beautiful, pastel green color with a milky layer on the surface, I think that these are the oils. The smell is very good and the water feels great too — soft and the layer on the water gives an extra feeling of luxury! My skin feels very soft afterwards, even after I shaved my legs, the skin did not feel dry or rough, but rather soft, smooth and hydrated. Heavenly!
What do I think?
A wonderful bath. Would I buy it again? Nah, I don't think so. Do I think he's worth his money? Difficult, because I usually only take 20-30 minutes of bath. I get too hot quickly, get thirsty, I cannot find a comfortable position and I get bored after 5 minutes. In that case it is of course a lot of money for not even half an hour of fun. If you are definitely having a bath for an hour, then it is absolutely worth the money. But also if you are crazy about the smell of jasmine, I highly recommended this bath bomb.

Lush Jasmine Flower Bath Bomb costs £5.95 (England) / $6.95 (USA).