Review: Lush Brr! & Bam! Shower Slimes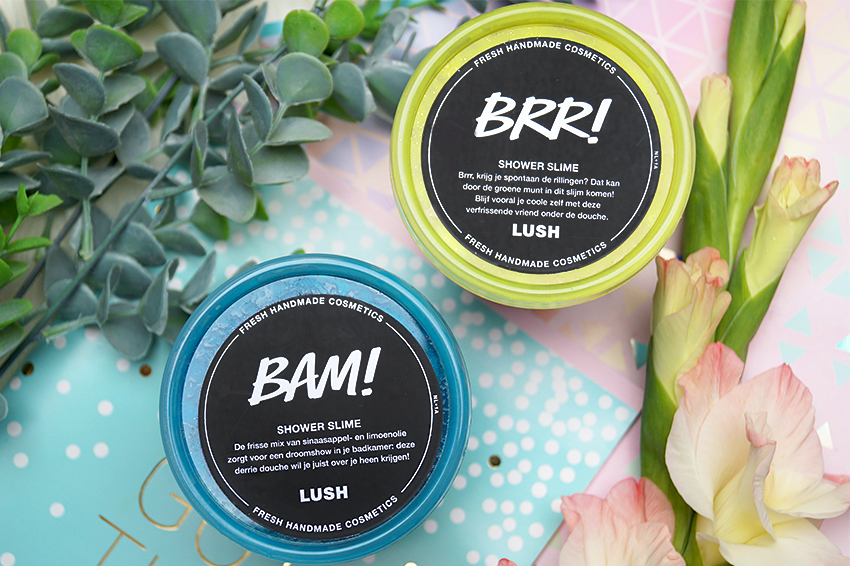 YAS! The shower slimes that I ordered on Monday, arrived yesterday. They popped up in the Lush Labs this month, and as always there's new products coming out every 29th of the month, and yesterday they already arrived. I immediately ran to the bathroom, because I couldn't wait to try this new innovative product by Lush. I had so many questions. Big, important questions, like what does the slime feel like? Does it get sticky? Does it clog the drain? WILL I EVER BE ABLE TO ORDER JUST TWO ITEMS IN THE WEBSHOP? Well, the last question I can answer already (it's 'no'), but the other questions I will answer in this review.
If you're curious about these products, make sure you keep on reading!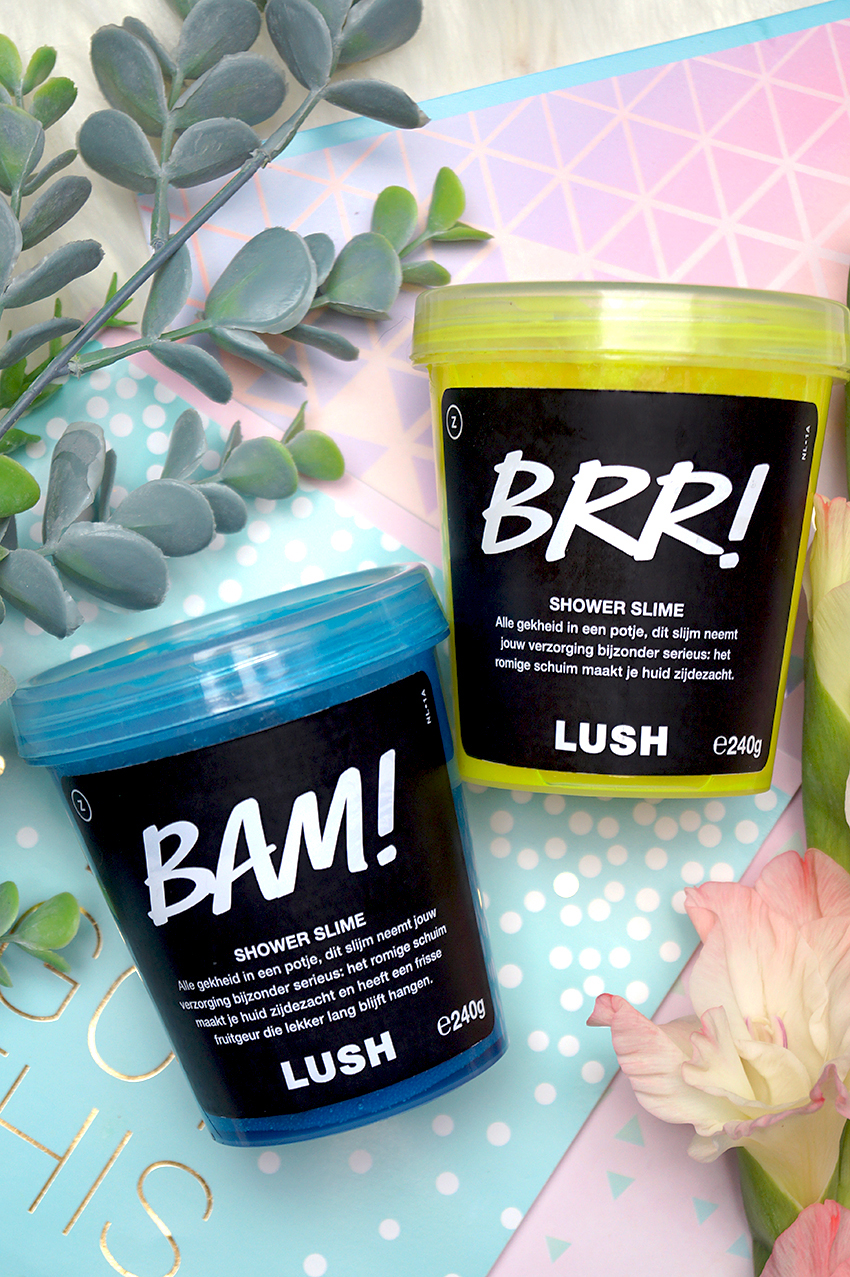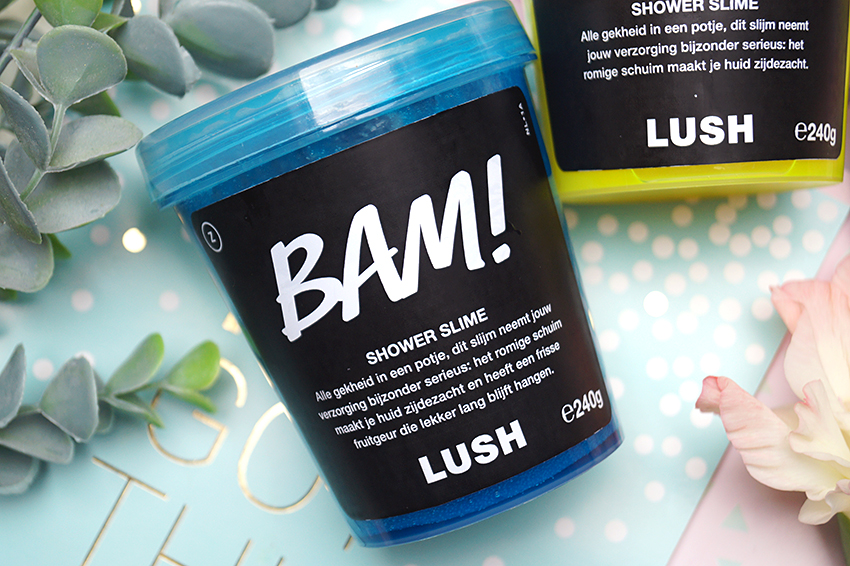 What is it?
Lush Brr! Shower Slime and Lush Bam! Shower Slime cost £12.00 each and they're in 240 gram jars. It's the first time that Lush made something like this, it's completely new. I had already spotted a black shower slime in the Halloween range this year, so I'm curious if we'll be getting more of these slimes. In terms of using it, it's kinda like a shower gel. It cleanses your skin, but also makes your skin softer.
The substance is widely discussed on social media. I must say that at first I thought it would be a blob of slime, like those slimes in pots you can buy in the toy store — that gooey, sticky stuff that would be covered in dust and cat hair in no time. And you might also be familiar with those 'satisfying' slime videos — can't miss them, and if you did, i'm jealous — that are taking over YouTube, Snapchat and Instagram lately. Those kind of slimes are a viscous slime, like putty slime. You could take it out of its pot and put the whole slime back in the pot again. The Lush slimes are not like that — they are more like a thick, gooey shower gel. The consistency is pretty liquid and runny, but also kind of syrupy. It's not sticky or snotty at all, thank God. I get the 'slime' part in the name, but it might not be in line with what the consistency actually is. So don't let the slime part scare you off!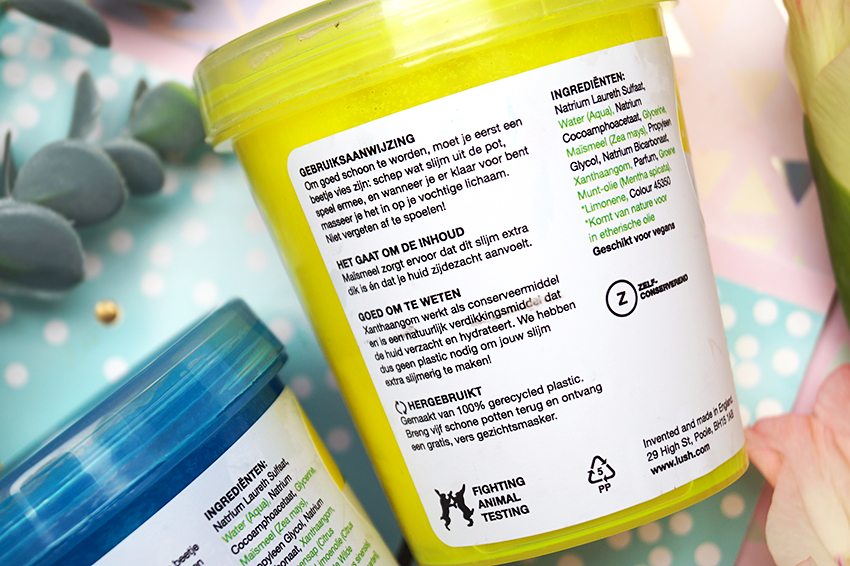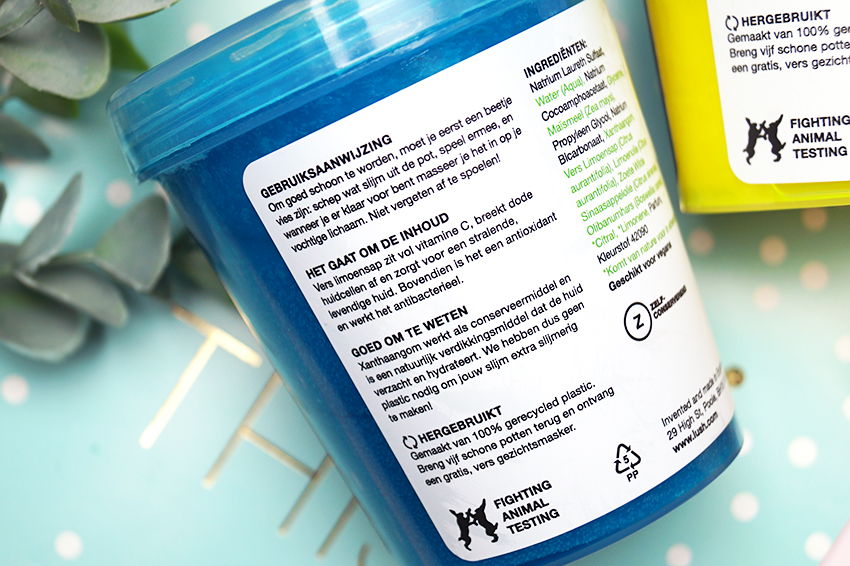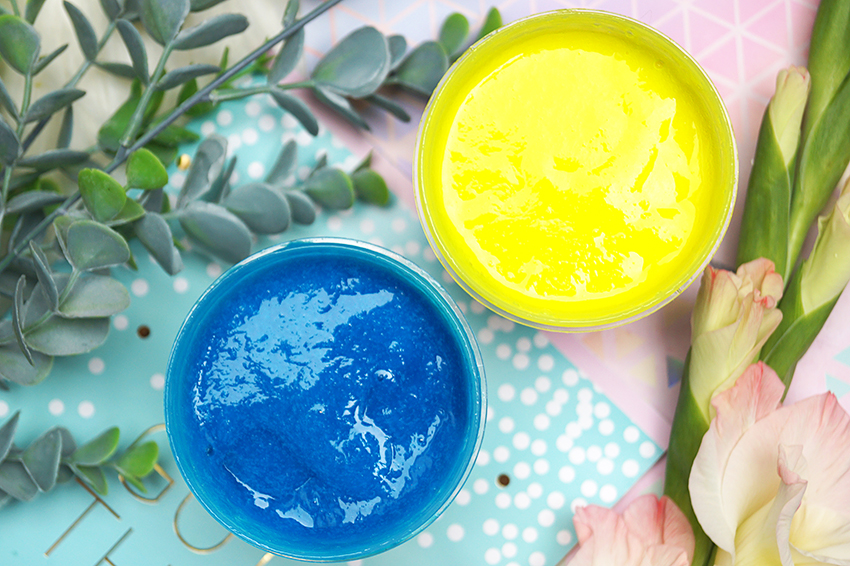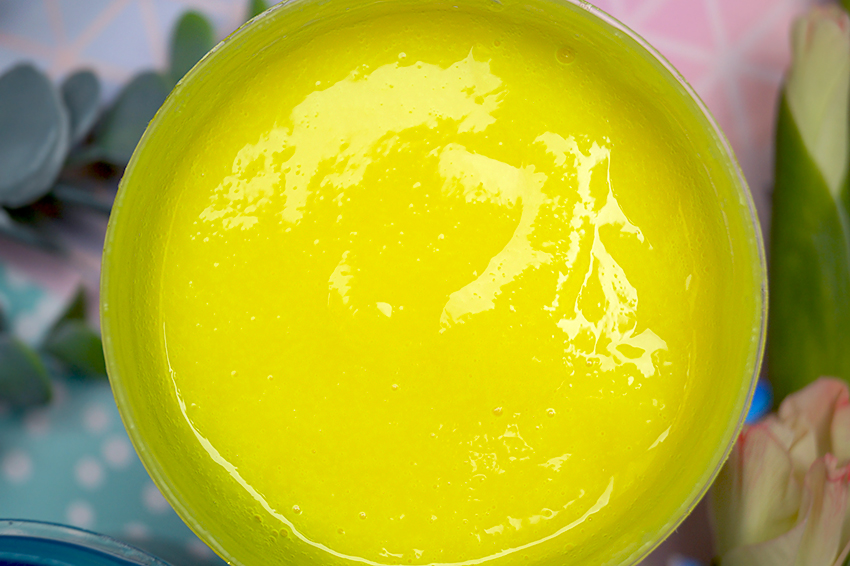 What's inside?
Both slimes contain a number of ingredients that are needed to create the substance as it is, but also to make sure it lathers well. There's cornflour, which provides an extra thick substance, but also smoothes the skin. Xanthan gum is a a natural thickening agent, but also softens and moisturises the skin. Glycerine is known for its hydrating properties.
Bam!
Ingredients: Sodium Laureth Sulfate, Water (Aqua), Sodium Cocoamphoacetate, Glycerine, Cornflour, Propylene Glycol, Sodium Bicarbonate, Xanthan Gum, Fresh Lime Juice, Lime Oil, Sweet Wild Orange Oil, Olibanum Resinoid, *Citral, *Limonene, Perfume, Colour 42090
In addition to these standard ingredients, Bam! (the blue one) contains lime juice, lime oil, orange oil and olibanum resin. Die hard Lushies might already know, but Bam! shares its scent with the Never Mind The Ballistics bath bomb. Lime juice rejuvenates, refreshes and adds shine, whereas lime oil has an enzymic effect which helps to remove dead skin cells, making the skin glow. Orange oil is antiseptic and toning, and lastly olibanum resin softens and soothes.
The scent of Bam! is incredible, it's just so tasty. It's a very sweet, bubblegum scent. It's also fruity and juicy, but also very uplifting and invigorating. It's definitely an 'in your face' scent — very zingy. The smell reminds me of those chemically altered sweets we had in the 90s. With all the additives and preservatives. Yeah, we didn't care about natural stuff back then. It was all chemical tasting and we LOVED it. 😂 Anyway, it's a pretty heavy candy scent. The scent has a bit of a minty underlying layer, which makes the scent even better.
Brr!
Ingredients: Sodium Laureth Sulfate, Water (Aqua), Sodium Cocoamphoacetate, Glycerine, Cornflour, Propylene Glycol, Sodium Bicarbonate, Xanthan Gum, Perfume, Spearmint Oil, *Limonene, Colour 45350
And then there's Brr! (the yellow one) This one doesn't have as much added ingredients as Bam! does, but the scent is still incredible. It only contains mint oil, which is refreshing but also cleanses the skin. And of course, minty scents are great for lifting your spirits. I'm a big fan of minty scents, because they make me so happy and cheerful.
This shower slime would share its scent with Chocomint bath bomb (formerly known as Haagen Bath), which is an incredible scent — very minty fresh, but with a hint of sweetness. It's definitely more minty than Bam!, and I would prefer this one over Bam!, because I'm such a huge mint lover. It has that fresh, minty, sweet smell with a tiny hint of citrus. It's really amazing.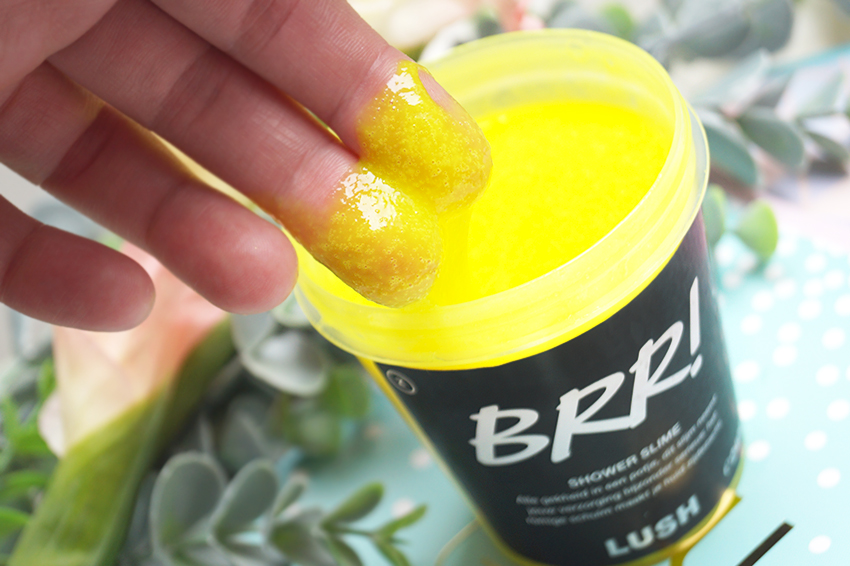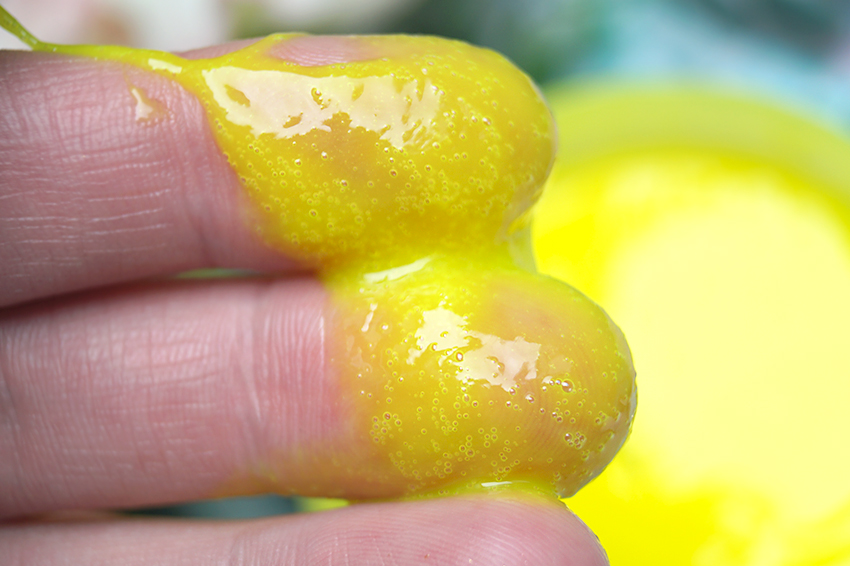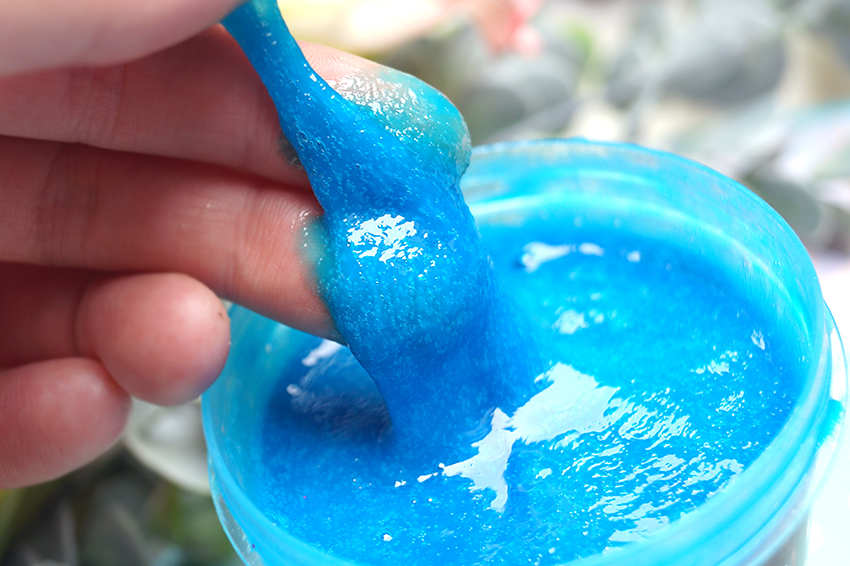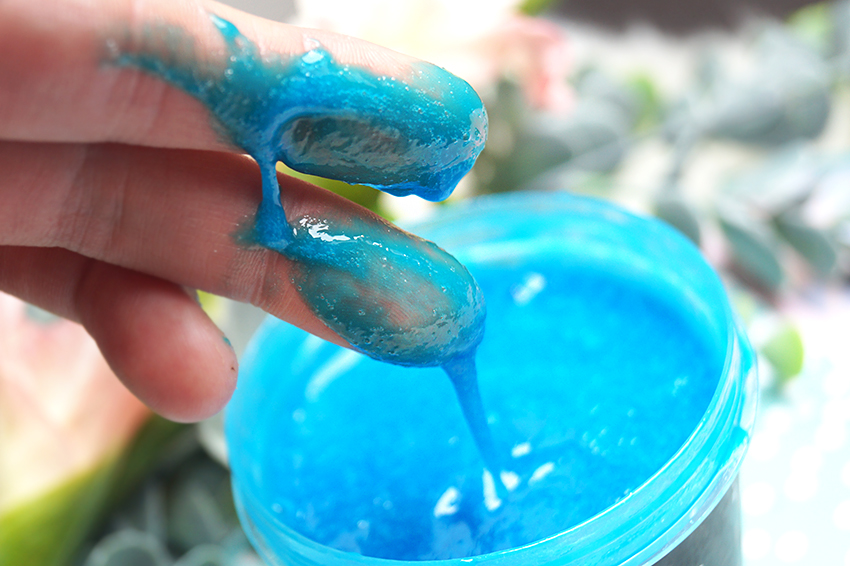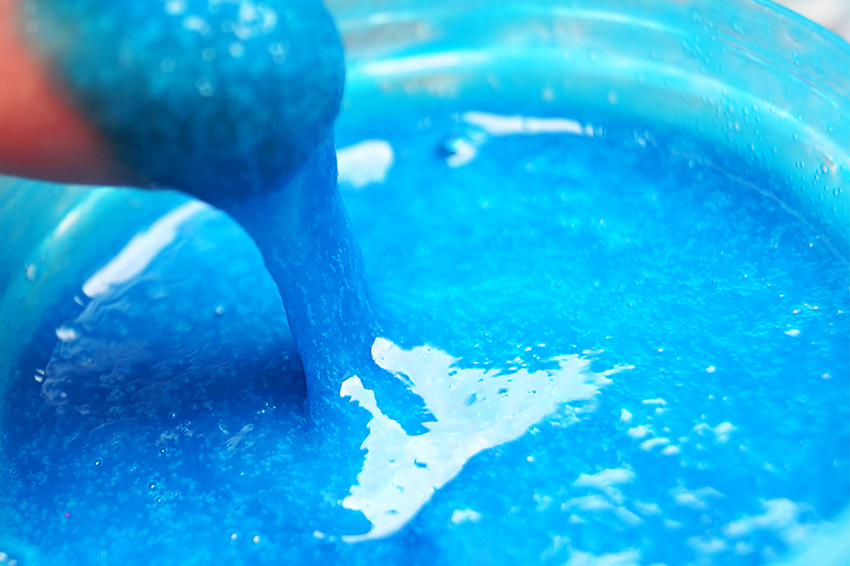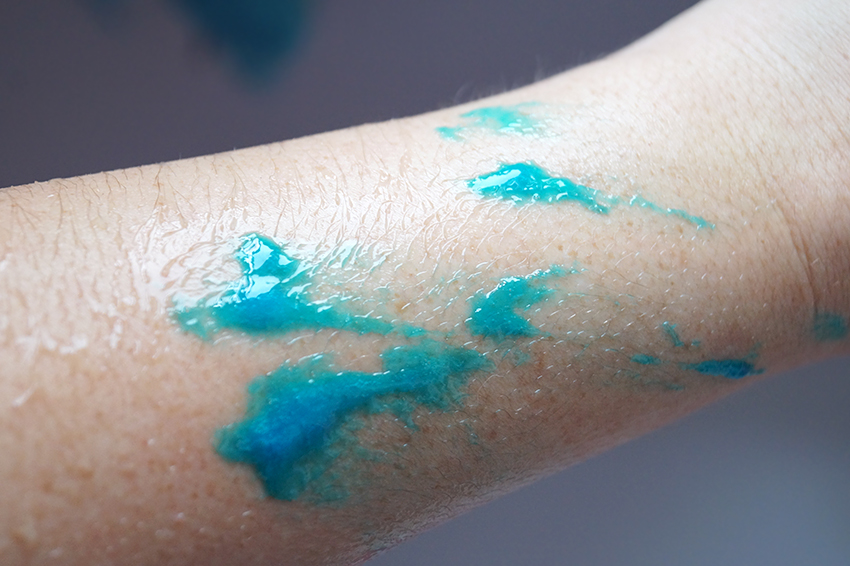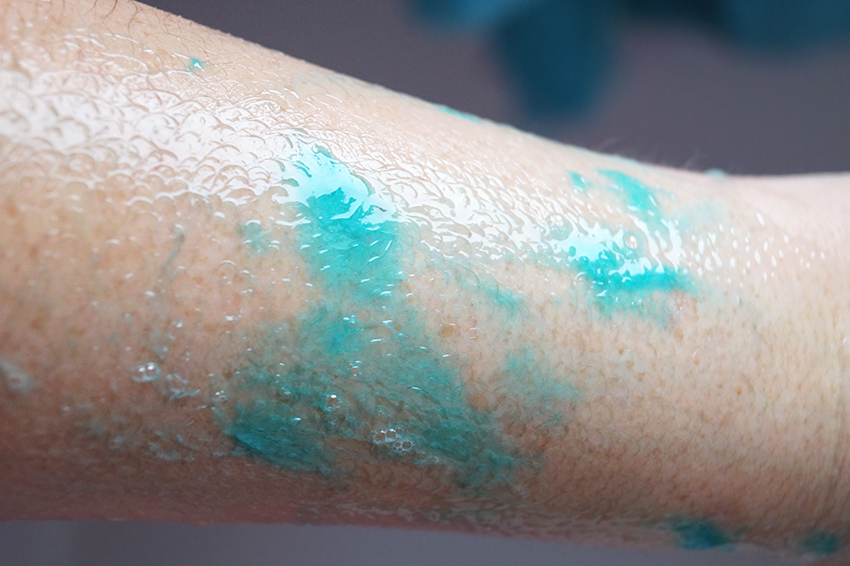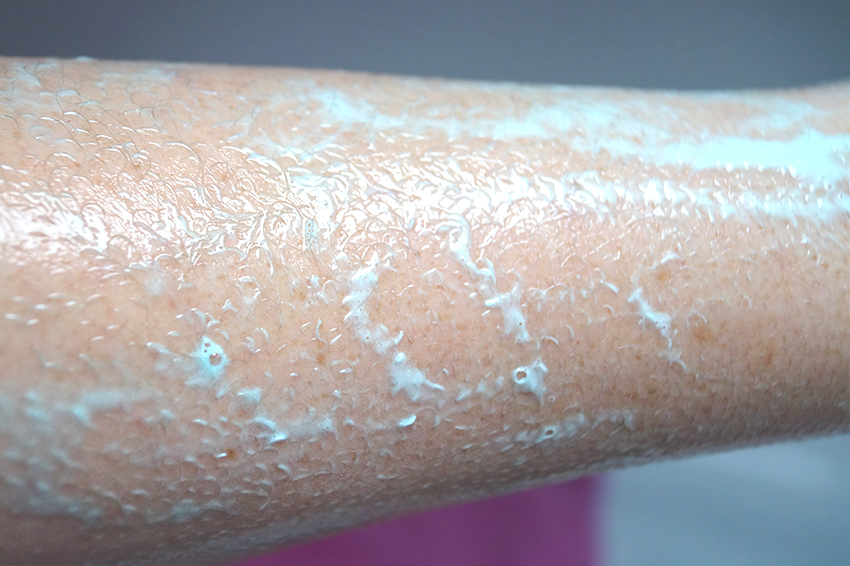 What do I think?
Okay, so using these products is actually very simple. Scoop some of the slime out of the pot, and according to Lush, you can play around with the slime if you like. I'm skipping that part, because the substance is kind of runny, so it will run down your hands if you keep 'holding' it. And you don't want the slime to just go down the drain. So I immediately apply it to my skin and start dispersing it over my skin. The water that's already on my skin, will make sure the slime starts lathering up, making it even easier to smother over your body. It's like using shower gel, actually. Rinsing off is simple, it comes off pretty easy and the shower isn't covered in bits of slime everywhere — something I was afraid of. So far, so good. The only downside I can think of, is that the slime isn't easily put back in the jar. Because it's runny, it's quite a task to get it all back into the jar, because the slime is literally everywhere. It can get kinda messy, but hey, you're in a shower or bath, so it's all good.
Both of the scents are really intense and zingy. After using Brr!, my boyfriend walked up the stairs, and I could hear him say "hey, it smells like bubblegum in here!". Mind you, that Brr is the minty one, not the bubblegum one! The blue one, Bam!, actually smelled more minty in the shower, leaning towards toothpaste scent. He couldn't really detect the smell on my skin afterwards, though. I could smell it very lightly, but it wasn't nearly as strong as in the bathroom. Furthermore, my skin had a beautiful, radiant glow. It felt softer, smoother and it felt a bit more hydrated. At first I was afraid that the product wouldn't be economical, because it's runny and it can get messy, but I have to admit that isn't the case. You only need a little bit of the shower slime, to produce a good amount of lather.
The shower slimes have completely won me over. Now of course I blindly trust the compounders at Lush when it comes to inventing new products, but this confirms once again that Lush really knows what they're doing. They win at inventing new products. This is such a great invention, I really want to stock up on these shower slimes. Now I have promised myself a no buy after spending too much at Lush for the past few months (i know, i know, you just wouldn't expect it, right?) so I hope these slimes will.. stick around for a bit longer. (see what I did there?) *chuckles at own joke*

Lush Brr! Shower Slime and Lush Bam! Shower Slime cost £12.00 each for 240 gram.