Review: Lush Unicorn Horn Bubble Bar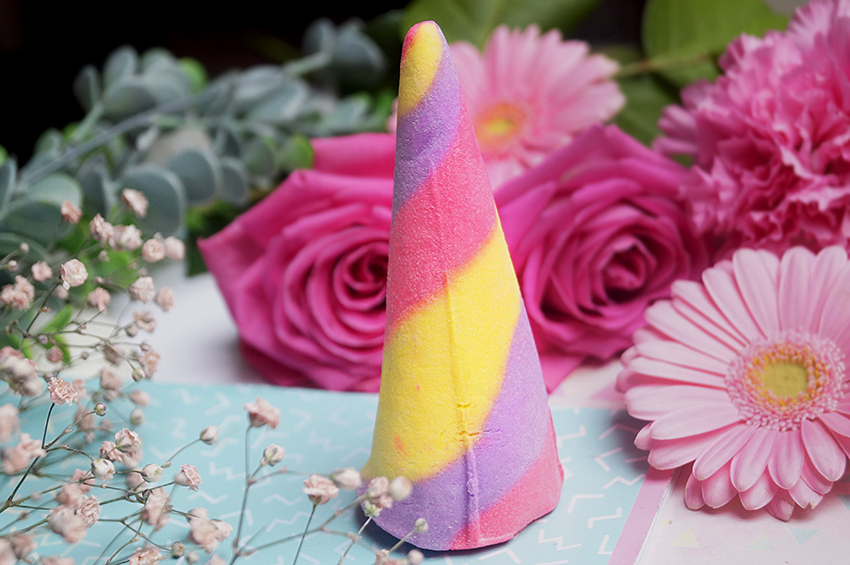 It's time to dedicate a blog post to the best bubble bar out there. The prettiest and best-smelling bubble bar there is. Unicorn Horn has been a part of the Valentine's collection for a few years now, and I'm very happy to announce that it's become a part of the main line! This is one of the bubble bars from Lush which I really stock up on. Today I'm going to review this magical bubble bar, so if you're curious why I love this bubble bar so much.. make sure you keep on reading!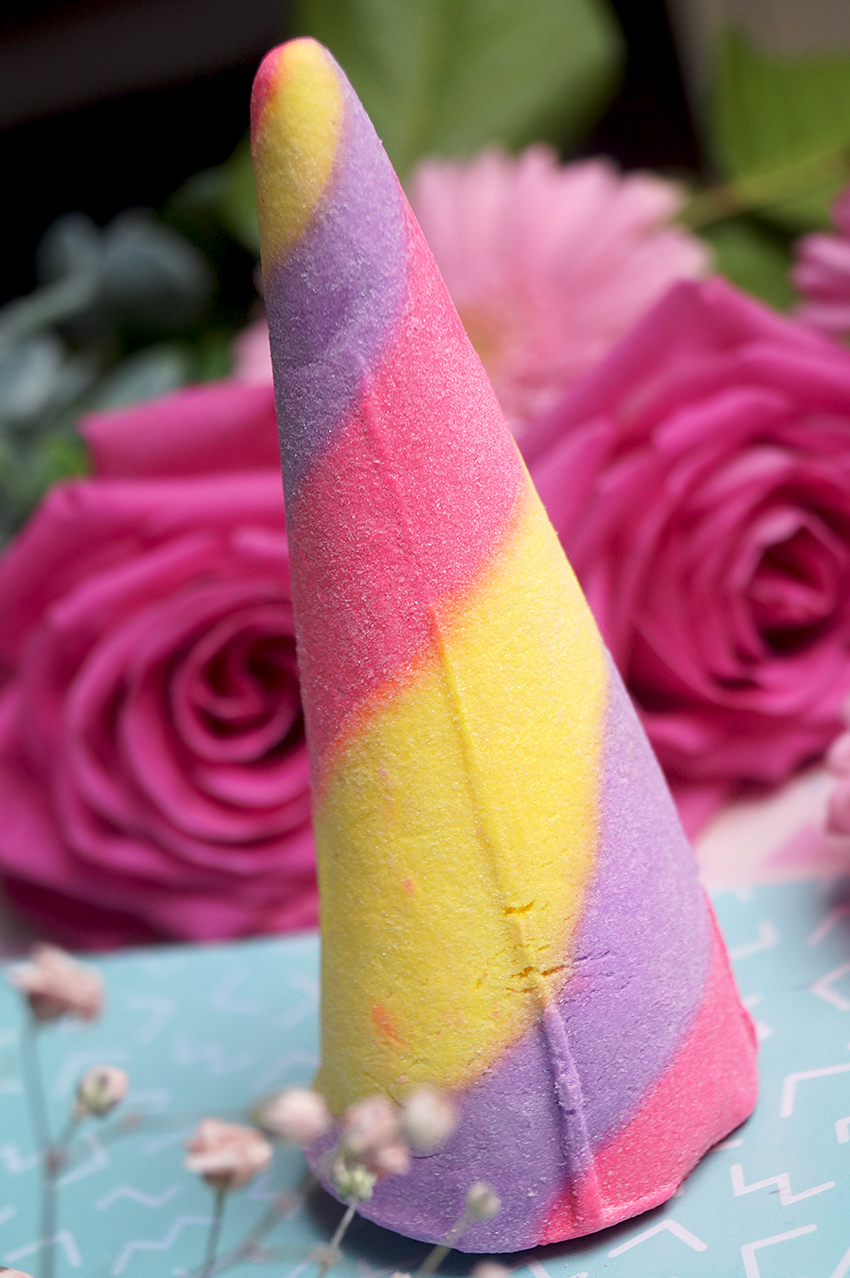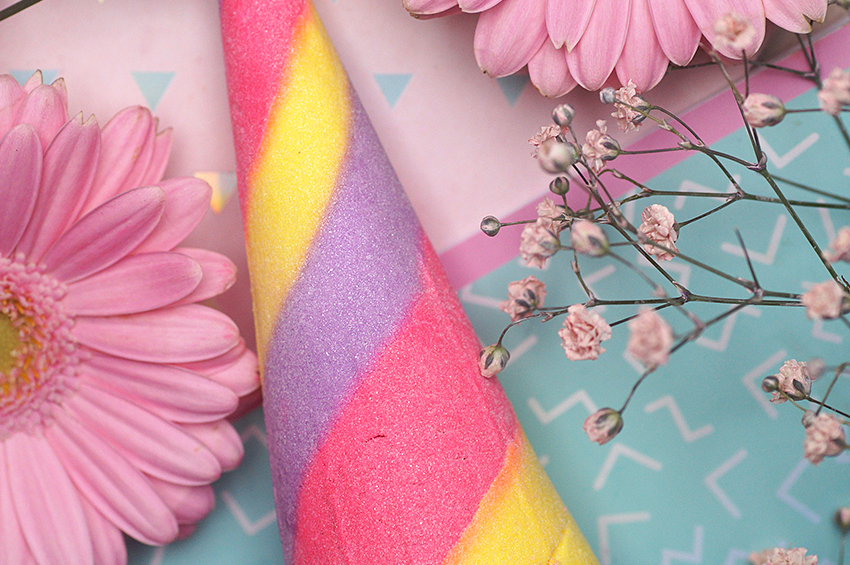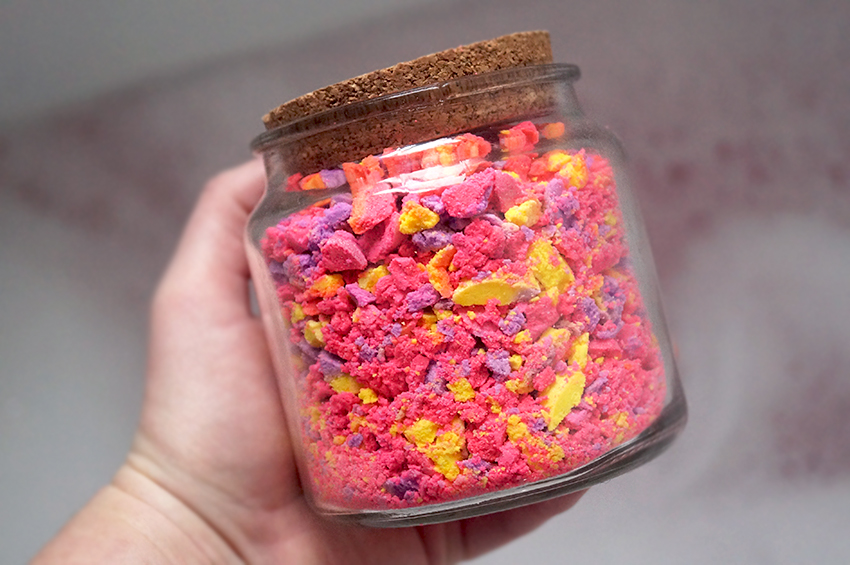 My jar filled with about 3/4 crumbled Unicorn Horn bubble bars.
What is it?
Ingredients: Sodium Bicarbonate, Cream of Tartar, Sodium Laureth Sulfate, Lauryl Betaine, Sodium Lauryl Sulfate, Perfume, Lavender Oil, Ylang Ylang Oil, Neroli Oil, Guar Gum, Titanium Dioxide, Cornstarch, Synthetic Fluorphlogopite, Tin Oxide, *Citral, *Limonene, *Linalool, Colour 77491, Colour 42090:1, Colour 45430:1, Colour 45410:2, Colour 45410:1, Colour 19140:1, Colour 47005:1, Colour 45350
Lush Unicorn Horn Bubble Bar costs £4.50 / $6.95 and is part of the main line. Unicorn Horn's scent is almost identical to Twilight, although some will claim that the scent is clearly different. To me, it resembles Twilight a lot. The main note I'm picking up is sweet lavender, but slightly less 'lavender' because of the addition of ylang ylang. This gives the bubble bar a sweet note to it, while the neroli makes the scent a bit uplifting. All in all it's an amazing scent, and I have to agree with some that the original Twilight scent family is more lavender and powdery, whilst Unicorn Horn is more uplifting. Furthermore, Unicorn Horn has gorgeous colors, a cool shape and a glittery layer sprayed on it. Which means.. glitters in the water!
Unicorn Horn used to be part of the Valentine's collection, but since this year it's main line. If you're looking for other products sharing this scent, you might want to check out Twilight bath bomb, or the Sleepy scent family — although these scents are not the same, they're very much alike. Using this combined with Unicorn Horn, it can really enhance the experience.
Play the video in 2160p quality and on full screen for the best experience! The video has been sped up.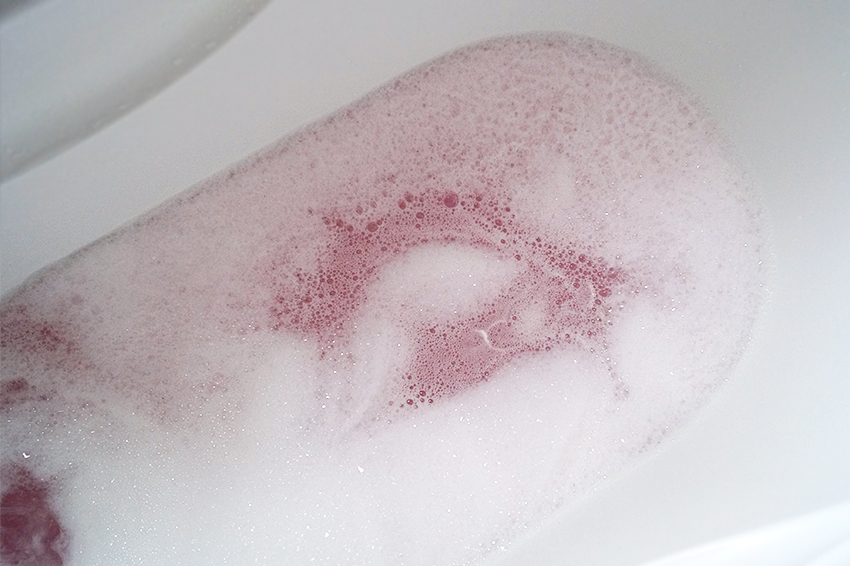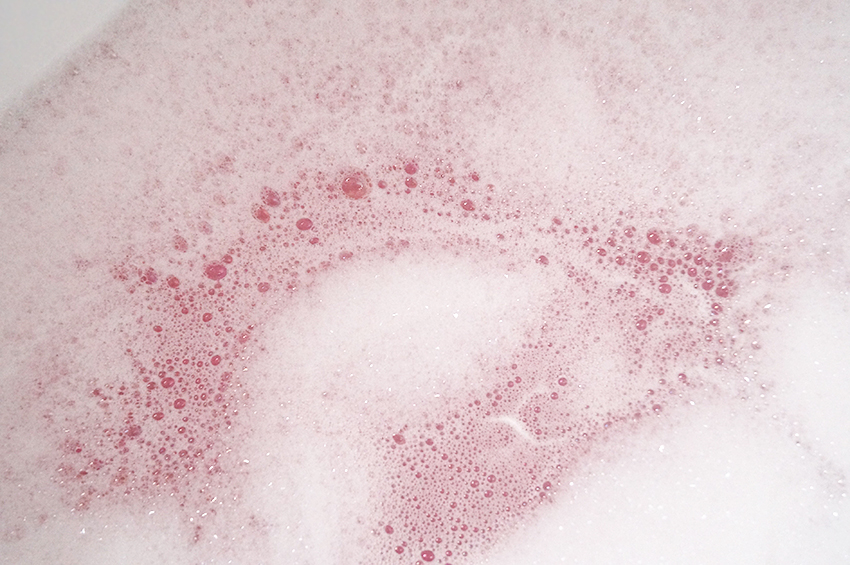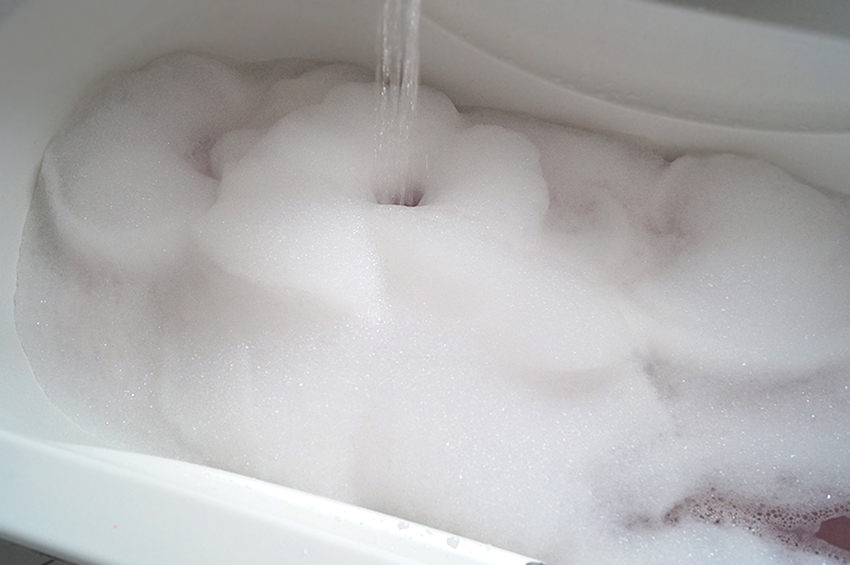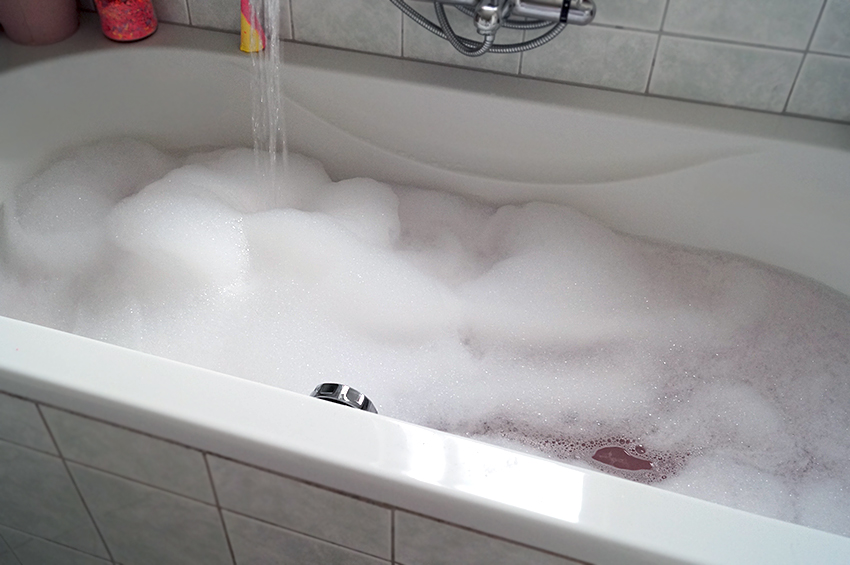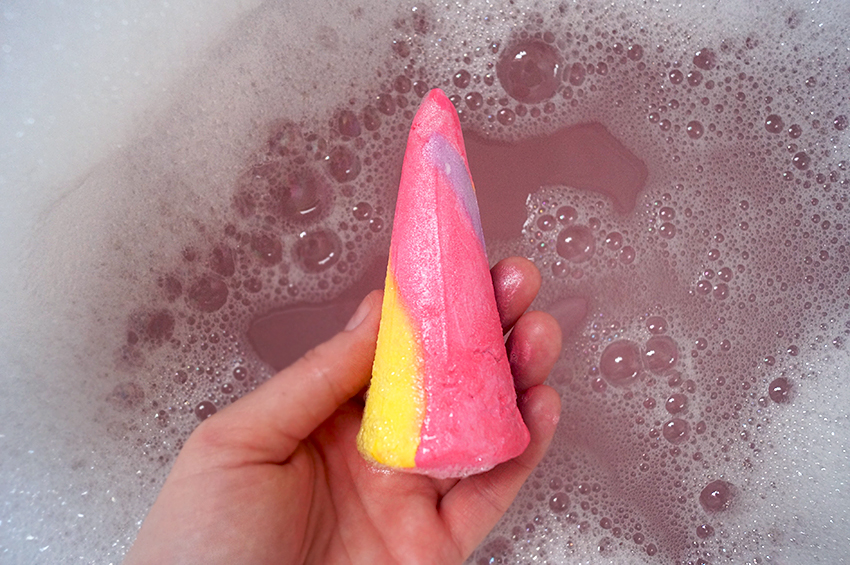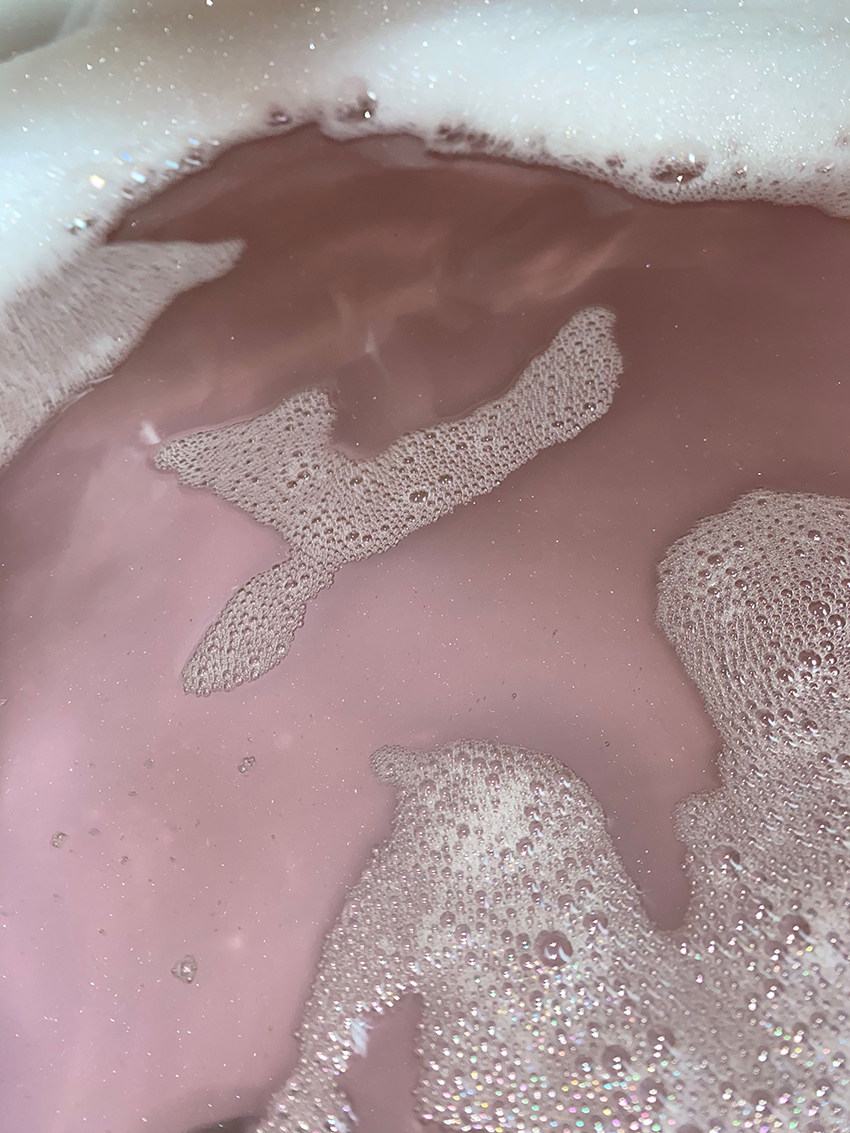 What do I think?
I prefer to crumble my bubble bars before I use them, so in the video I'm using crumbs of the bubble bar in a sieve. I sprinkled about 2 or 3 spoons in the sieve, which I think is about a half a bubble bar. And boy, that really gave me a wall of bubbles! I did not expect this bubble bar to create such a high mountains of soft bubbles. In addition to this, the water colored a candy pink shade, with tiny (plastic-free!) lustre under water. A sweet, calming lavender scent transforms the bathroom into your own personal Drôme Provençale.
This bubble bar has it all. A beautiful color, a wonderful scent, lots of bubbles, small glitters underwater. My skin felt more soft afterwards, the tub was easy to rinse, unfortunately I couldn't detect the scent on my skin afterwards. This bubble bar can easily be combined with other bath bombs. Pink bath bombs will make the water even more pink, while purple bath bombs make the water a more magenta color. If you add something blue, you'll get purple. In terms of scent, you could add anything that's floral scented. Just go and experiment a little yourself! One thing is certain: Unicorn Horn is here to stay, and we're loving it.

Lush Unicorn Horn Bubble Bar costs £4.50 (England) / $6.95 (USA).