Review: Lush Snow Fairy mini bath bomb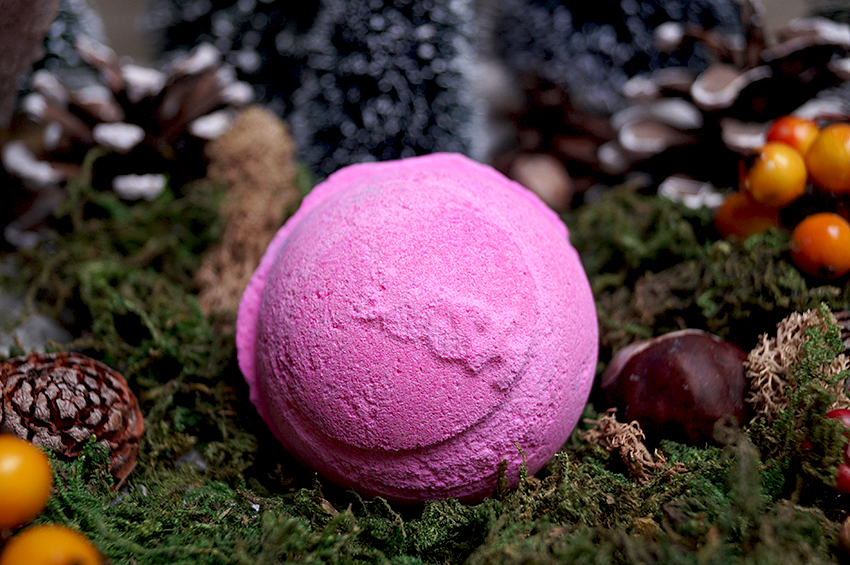 If there's one thing I'm not wild about, it's the Lush gift sets. Often they're more expensive than the products individually, which is of course because of the box and packaging itself. But since I don't really care for keeping the boxes or tins, I'd rather buying the products myself. But when I saw this gift set, containing 6 mini bath bombs, I knew I had to have it. It's such a cute set, and I was curious to see if these smaller bath bombs were any better than their original sizes. Today I'm reviewing Snow Fairy!
If you're curious about this bath bomb, then keep on reading.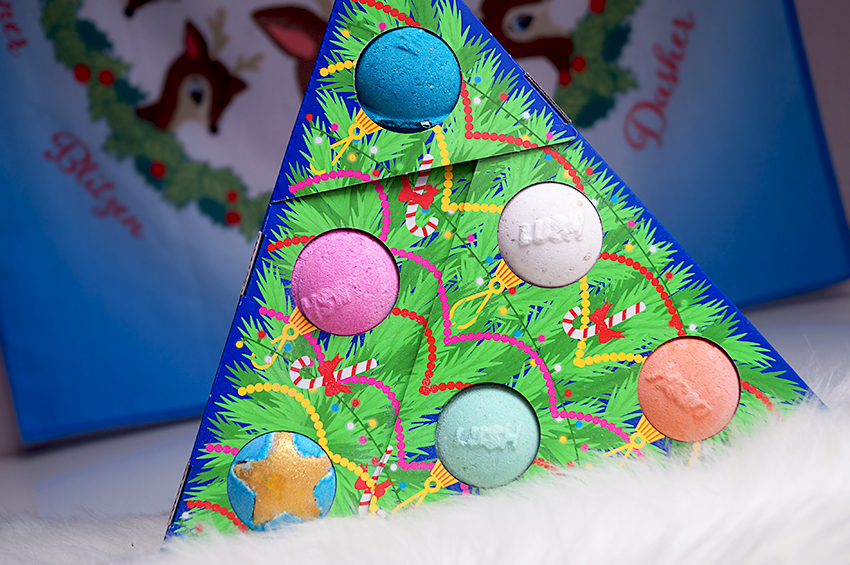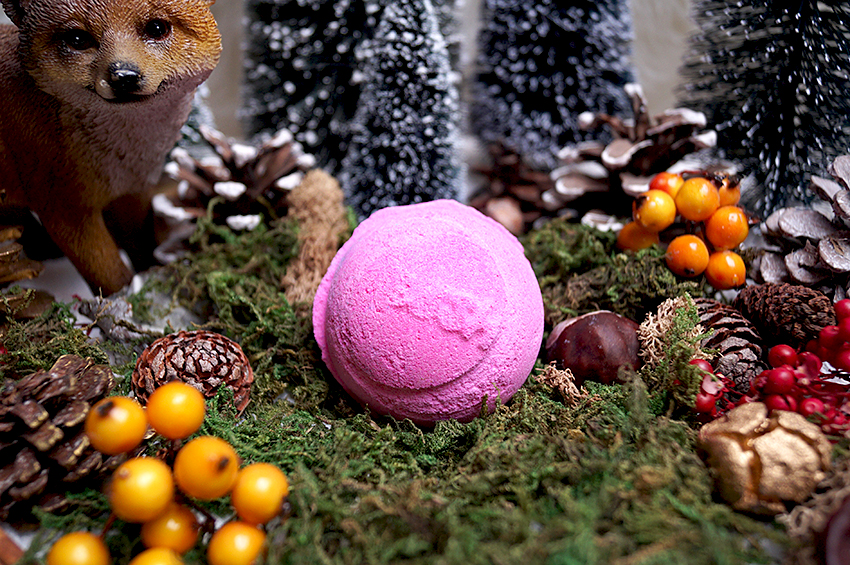 What is it?
Ingredients: Sodium Bicarbonate, Citric Acid, Perfume, Persian Lime Oil, Synthetic Musk, Propylene Glycol, Alpha-Isomethyl Ionone, *Limonene, Colour 45410:2, Colour 45410:1
Lush Snow Fairy Mini is part of the Oh Christmas Tree gift set and is not sold separately. This gift set contains 6 mini bath bombs, of which the only one for sale individually is Butterball. The other bath bombs in this gift set are Shoot for the Stars, Groovy Kind of Love, Intergalactic and Avobath. They're all 95 grams. This tiny bath bomb is completely pink and has the strong Snow Fairy scent. I've come to love the Snow Fairy scent since last year, so this bright pink bath bomb was very welcome! Even though it contains lime oil, the scent is classic Snow Fairy — bubblegum sweet, candy floss, sickly-sweet candies, you name it. A real treat for dark, dull days. And who doesn't love a pink bath anyway?!
Play the video in 2160p quality and on full screen for the best experience! The video has been sped up.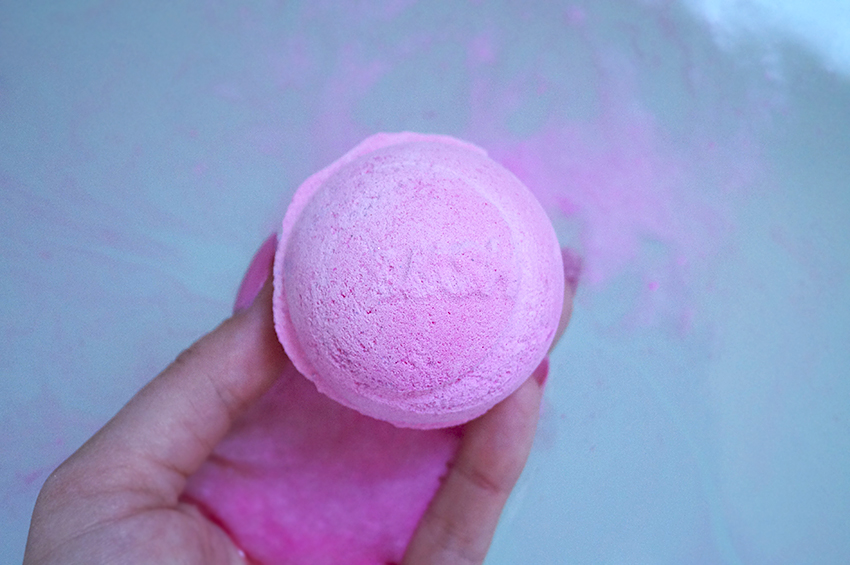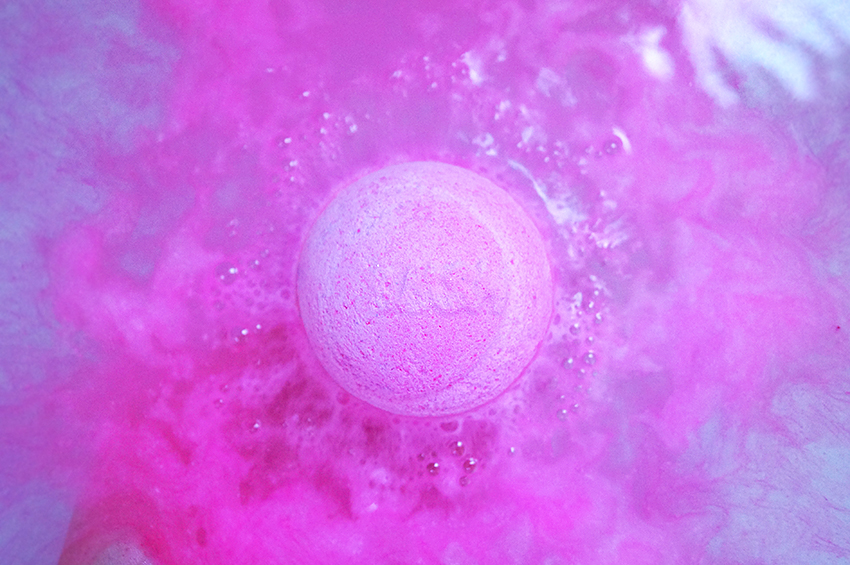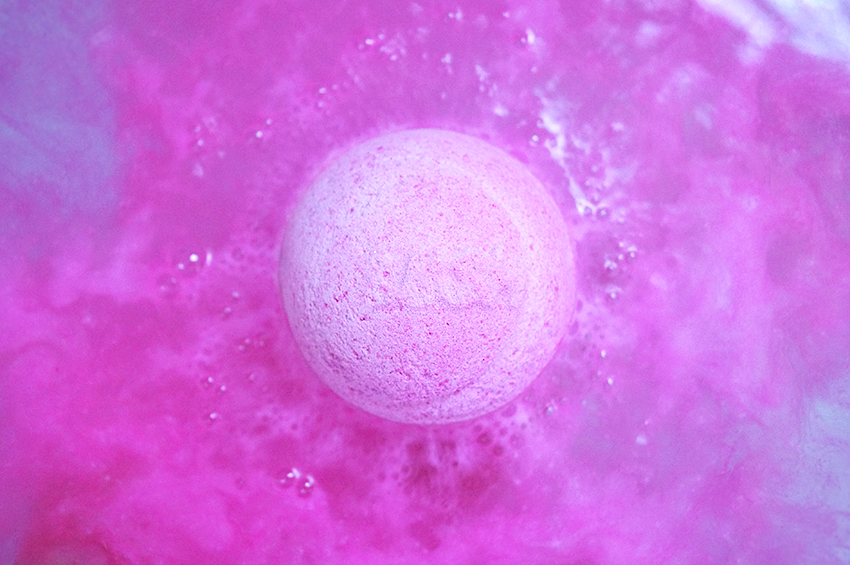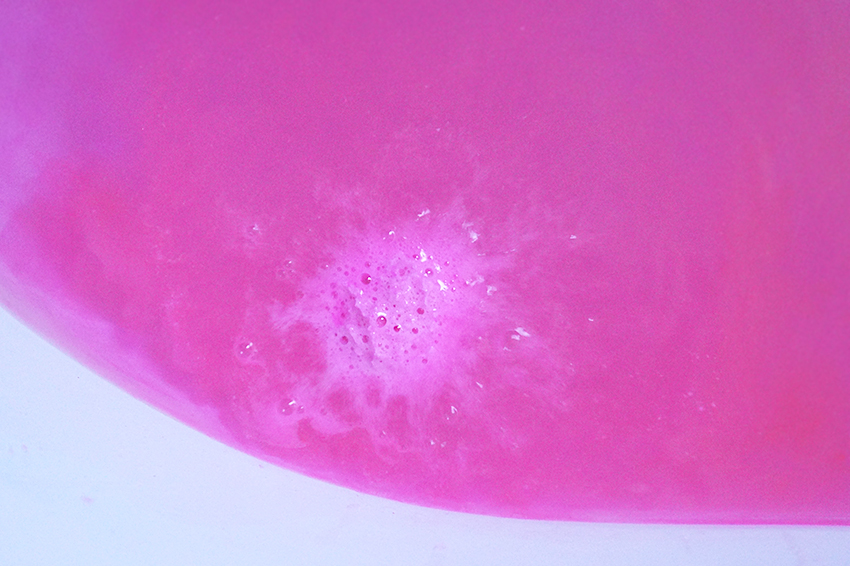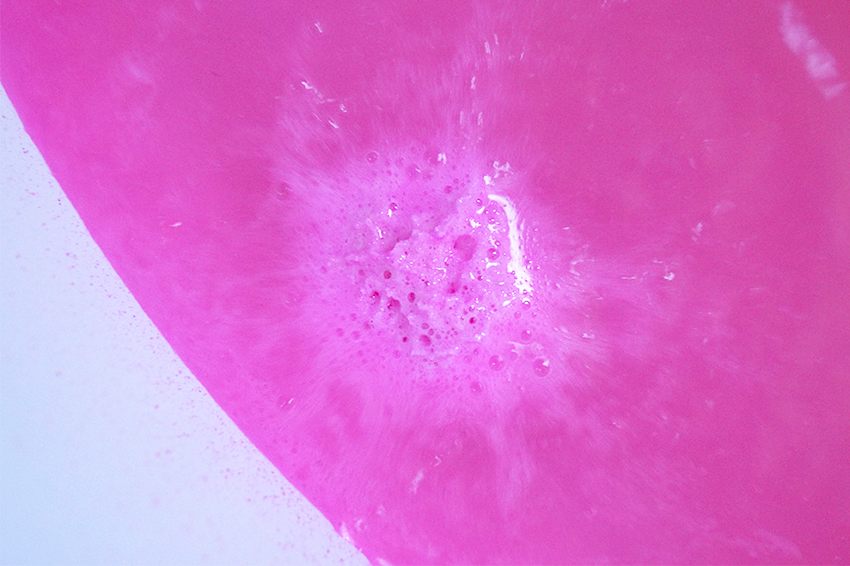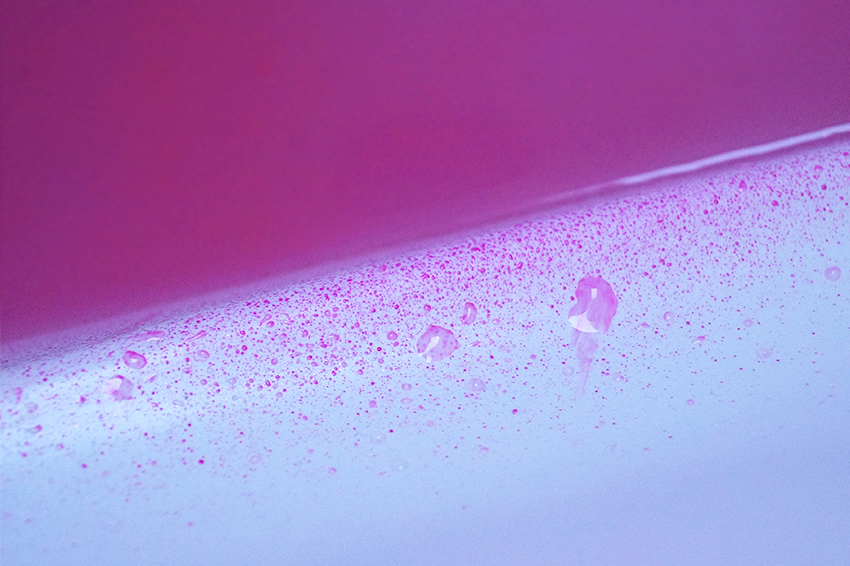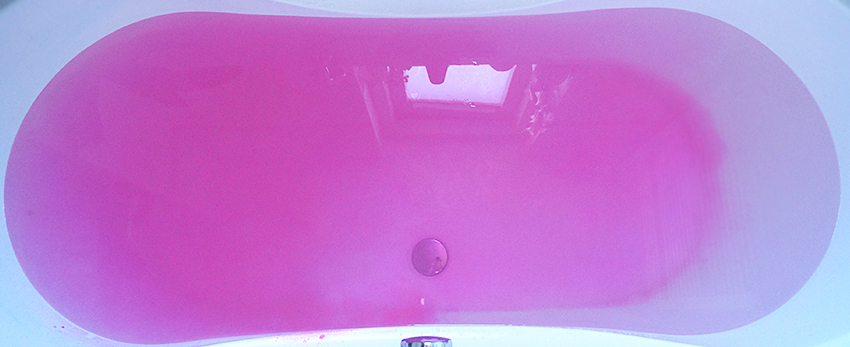 What do I think?
This mini bath bomb is a fast fizzer. There's no foamy layer, no bath art, no fancy stuff. It's a simple, fizzing bath bomb that colours the bath bright pink and leave a sweet, bubblegum scent behind. While fizzing it leaves some pink spatters on the rim of the tub, which can easily be rinsed or wiped away. The bath bomb will stain your hand if you're holding it (like I did while taking some photos) but this wear out after a few hours. I'm positively surprised that this small bath bomb contains so much color that it can color my entire tub — it really packs a punch, like any other mini bath bomb by Lush! This bath bomb is also fun to combine with a bubble bar or a piece of FUN, to create some extra bubbles. I do prefer the original Snow Fairy bath bomb, but all in all I'm not disappointed.

Lush Mini Snow Fairy bath bomb is part of the Oh Christmas Tree gift set and costs £20.00 (England) / $28.95 (USA) / €28,00 (The Netherlands)

One Response to Review: Lush Snow Fairy mini bath bomb