Review: Lush Figaro Figaro Bath Bomb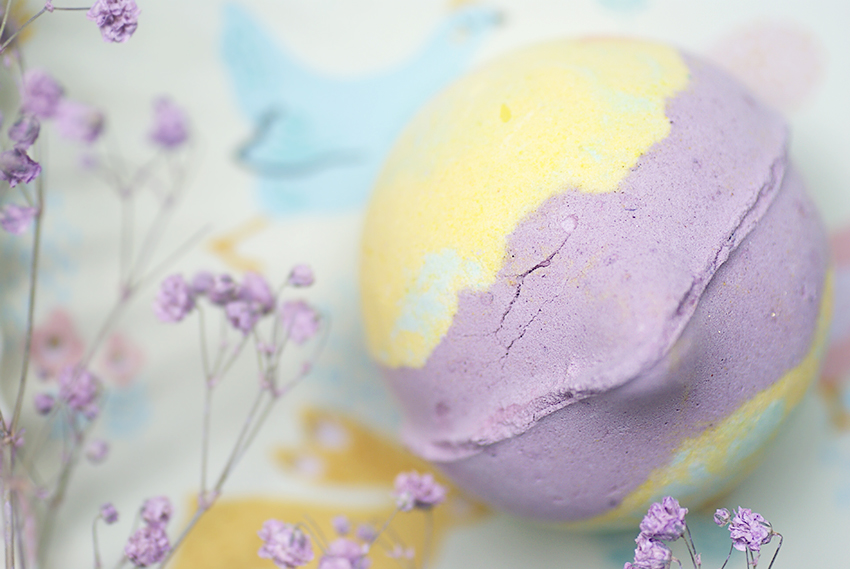 There was already a bath bomb shaped like an aubergine, but now there's also one shaped like a fig. While shopping for these new Harajuku bath bombs, I added Figaro Figaro to check out with a nicely rounded sum. Yeah, I know. I have issues. Anyway, when I saw Figaro's price I just had to add it to my shopping basket. It wasn't the most interesting bath bomb for me, so I actually wanted to use the other bath bombs first. But surprisingly, a lot of people wanted to see Figaro Figaro to be reviewed as one of the first. And since I highly value your opinions and being the good blogger am I (lol), I took this fig with me to the bathroom.
If you're curious about how I like this bath bomb, then make sure you keep on reading.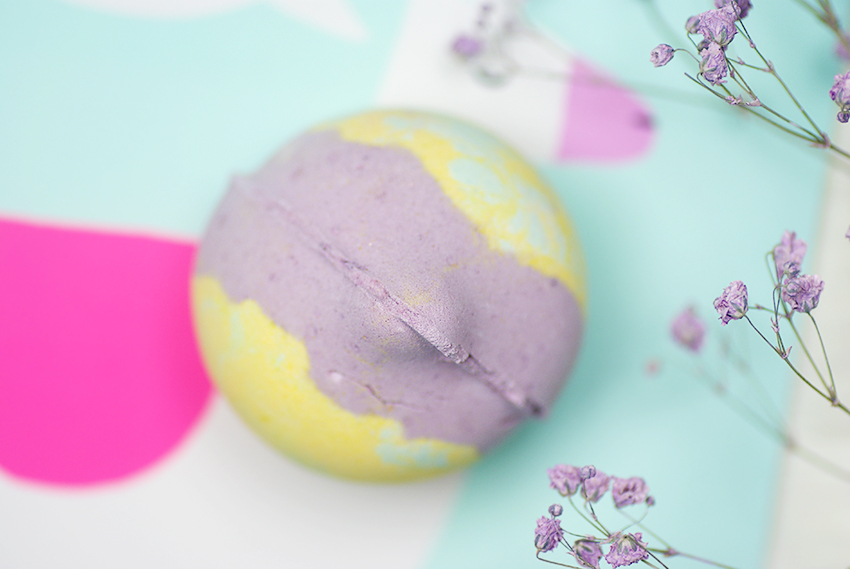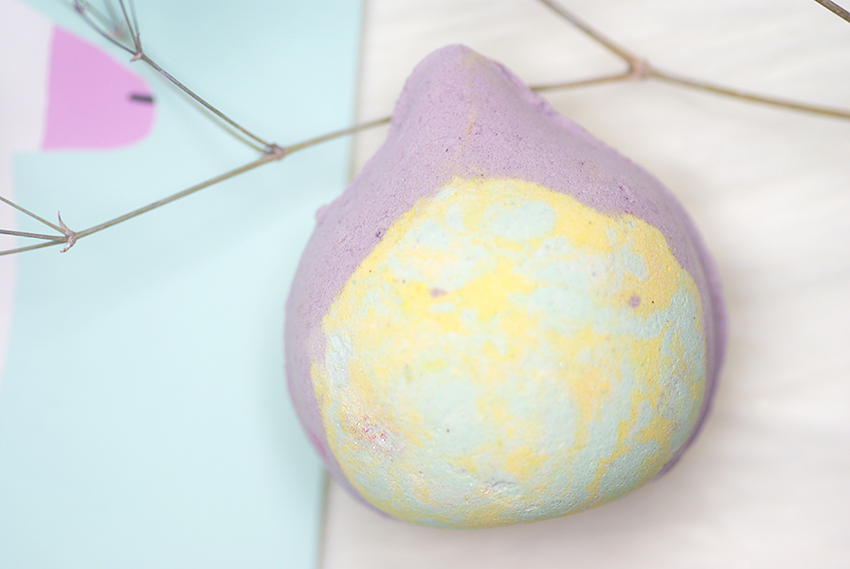 What is it?
Ingredients: Sodium Bicarbonate, Citric Acid, Aniseed Oil (Illicium Verum), Chamomile Blue Oil (Matricaria Chamomilla), Eucalyptus Oil (Eucalyptus Globulus), Fennel Oil (Foeniculum vulgare), Lavender Oil (Lavandula Angustifolia), Brazilian Orange Oil (Citrus Sinensis), Peppermint Oil (Mentha Piperita), Sage Oil (Salvia officinalis), Thyme Oil (Thymus Zygis), Water (Aqua), Gardenia Extract (Gardenia Jasminoides), Cream of Tartar (Potassium Bitartrate), Dipropylene Glycol, Sodium Coco-Sulfate, Cocamidopropyl Betaine, *Limonene, Yellow 10, Red 33, Green 8, Blue 1
Lush Figaro Figaro Bath Bomb costs £3.95 / $5.95 and is part of the temporary Harajuku range, consisting of 54 new, exclusive bath bombs. Figaro Figaro is one of the cheaper bath bombs, it's therefore also slightly smaller in size. It has the shape of a fig and it also has some cheerful pastel colors. It's laden with natural ingredients! Aniseed oil, blue chamomile oil, eucalyptus oil, fennel oil, lavender oil, orange oil, peppermint oil, sage oil and thyme oil. That's pretty much my entire vegetable garden stuffed in one bath bomb. Why is this bath bomb only £3.95? I have had bath bombs of £5.95 that didn't even contain that much natural ingredients. Mind-boggling. 🤯
The scent really surprised me, it's better than I thought. It has a very sweet, invigorating and fruity scent, but there's also a warm and a bit spicy layer to the overall scent. It's a hard to describe scent (what Lush scent isn't?) but believe me when I say, it's a juicy scent! The scent is also pretty strong, so I am very curious what other surprises it has in store for us.
Play the videos in 1080p quality and on full screen for the best experience! The video has been speeded up.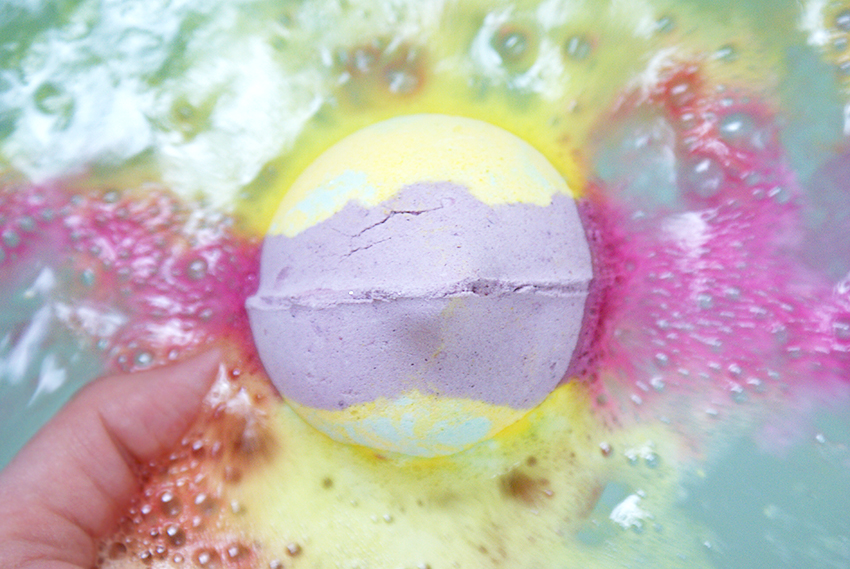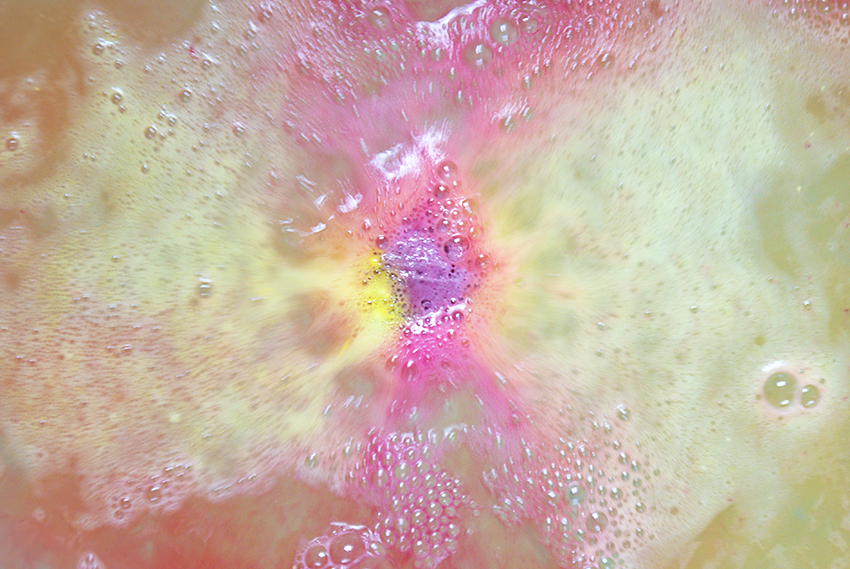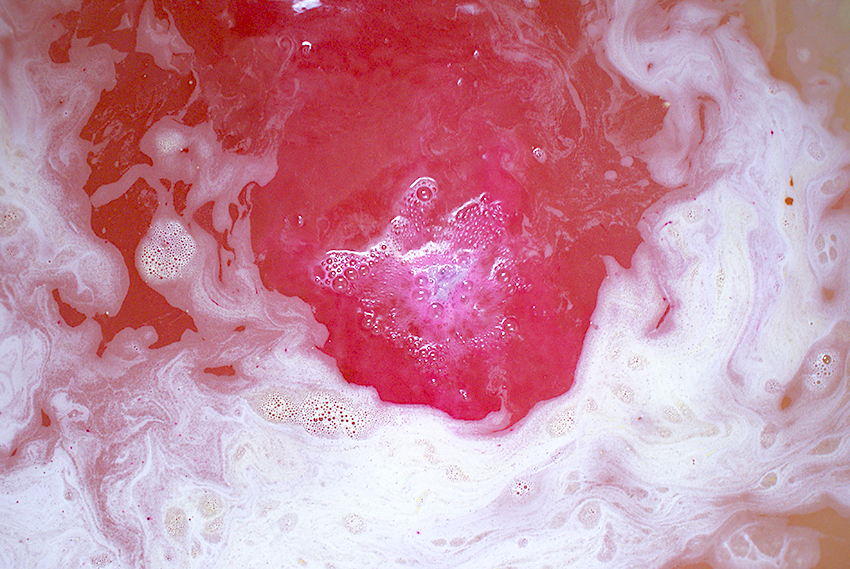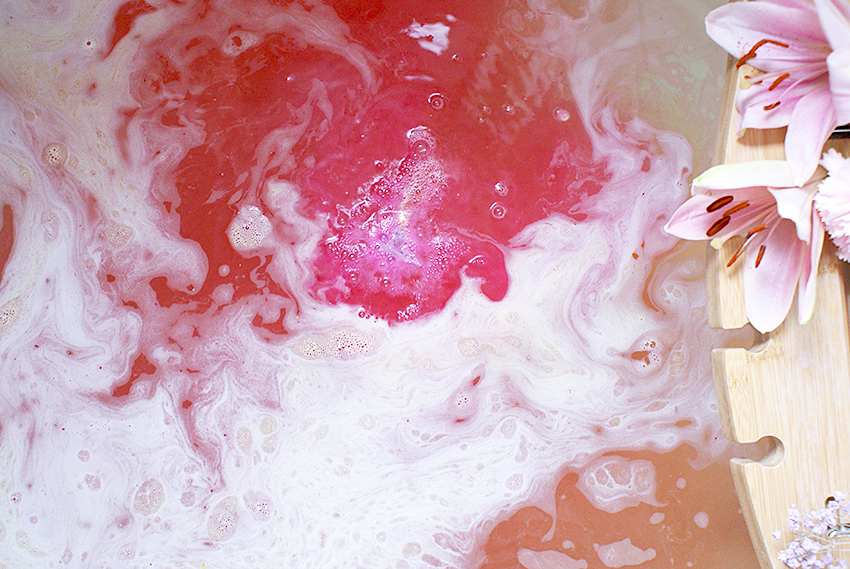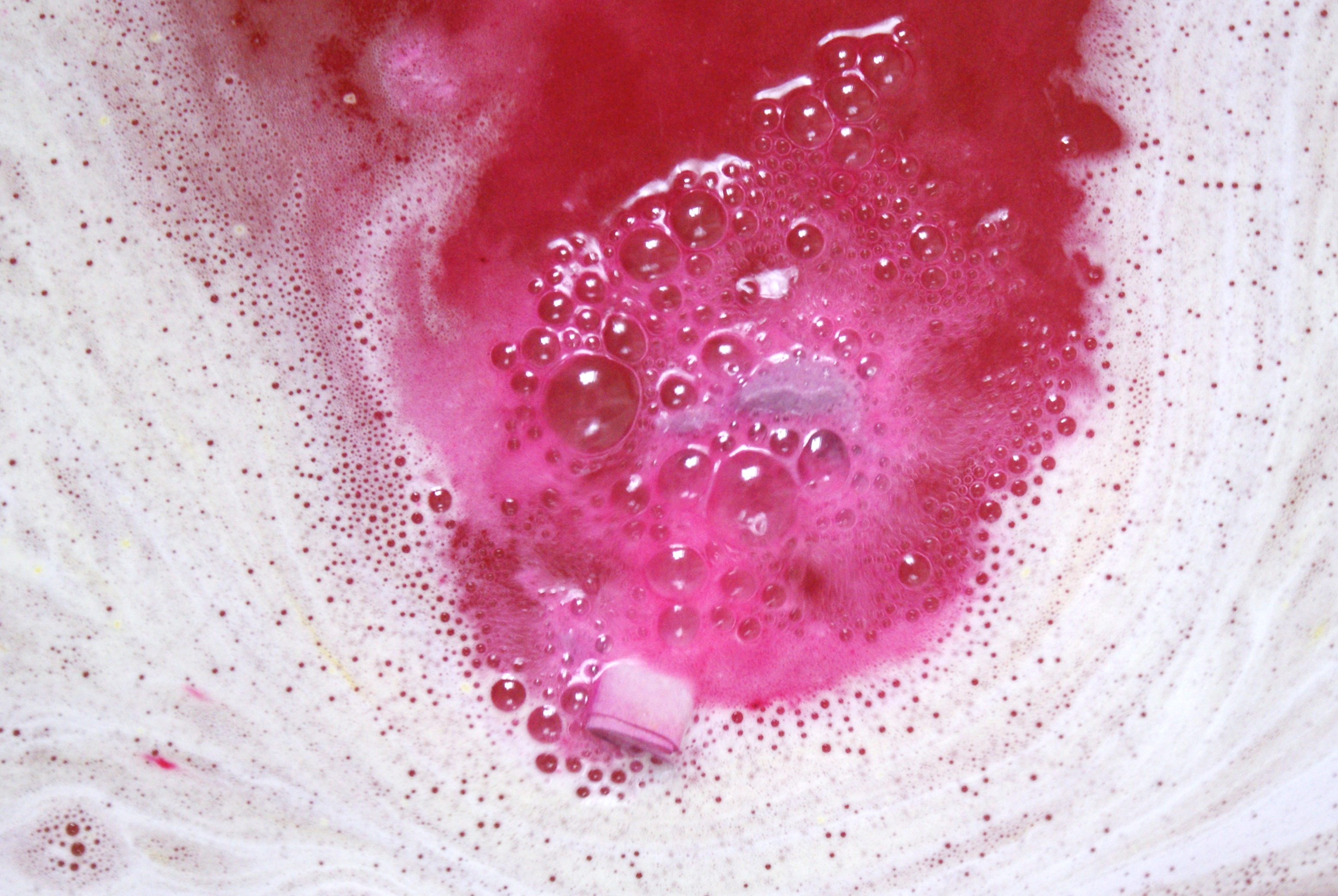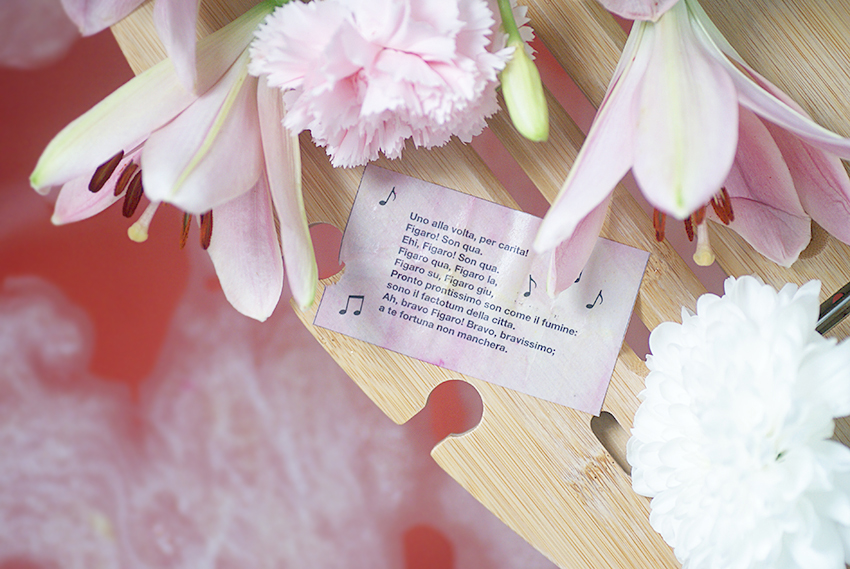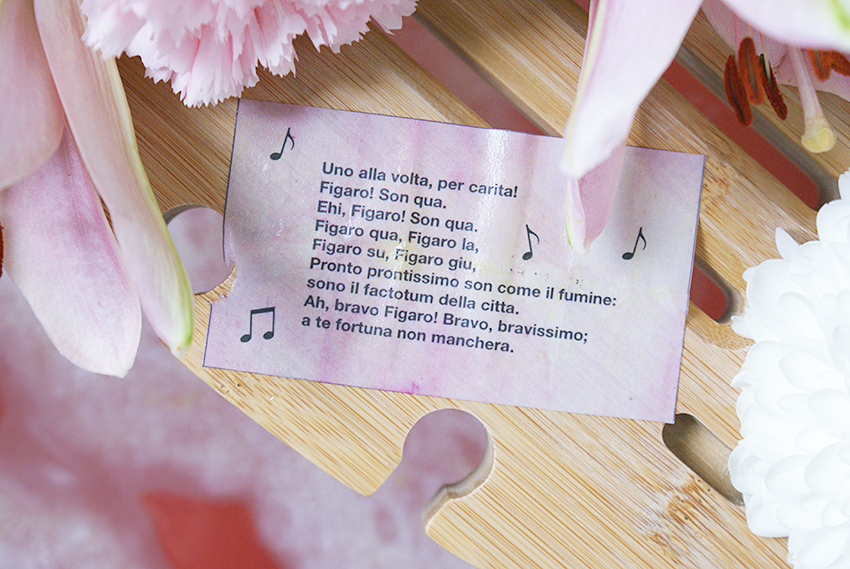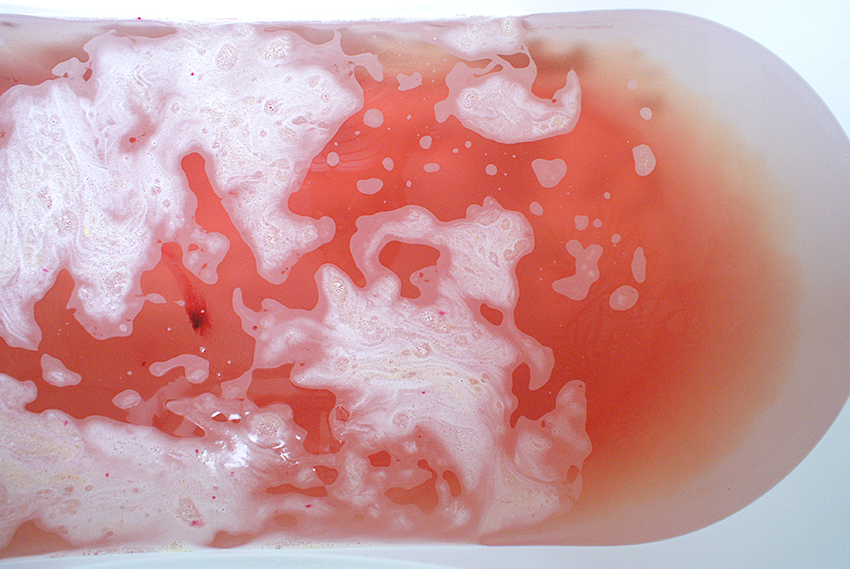 What do I think?
What a surprise this bath bomb is! Upon hitting the water, it spews out streams of pink and yellow onto the surface. There's a thin layer of soft foam that forms floating puddles on the surface, all whilst below the surface the water changes into a vibrant mix of pink and yellow colors, creating a red hue. Despite Figaro's size, it effortlessly transforms 140 liters of water into a vivid colored shade. At the end, a piece a paper pops out the bath bomb and floats on the surface. It contains a verse from the well known Largo al factotum aria. Love it.
The scent is very present during soaking in this lovely bath, you can smell the fruity notes very well. The water has a beautiful color, this shade is very unique. Although Figaro Figaro is slightly cheaper than the average price, it is just as good as a regular sized bath bomb. This little fig proves that you really don't need a big bath bomb to get a vibrant and strong scented bath. (*cough* Do you copy, Lucky Cat?) I definitely recommend this bath bomb, especially if you think £5.95 is just a bit too expensive for a single bathing session.

Lush Figaro Figaro Bath Bomb costs £3.95 (England) / $5.95 (USA).