Review: Lush Naked Attraction Massage Bar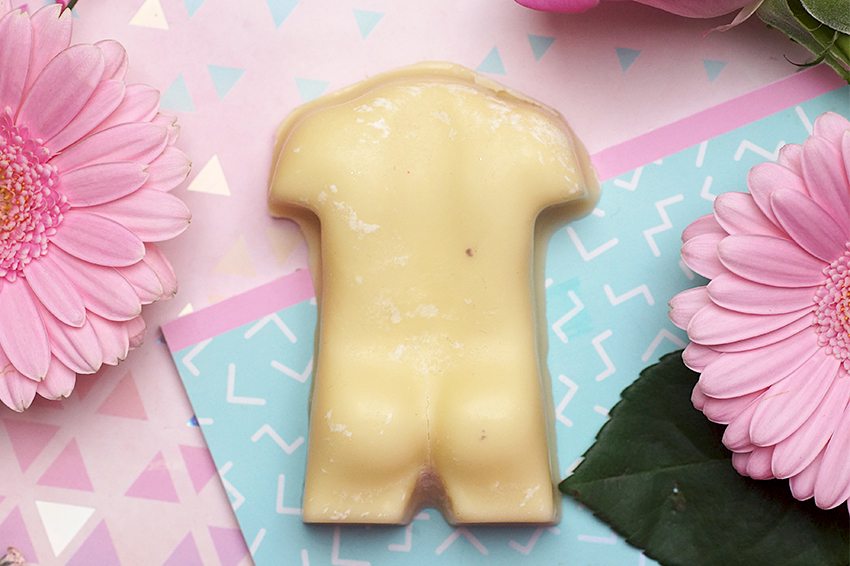 Leave it to Lush to create a naughty, cheeky Valentine's Day collection. They've really done a good job with this range, including this nekkid man and his buttocks. I'm not someone who is a fan of using massage bars, but since there was a demand for a blog post on this product, I decided to just give it a try. If you're curious if this guy has false promises or if he can actually make his words come true, make sure you keep on reading!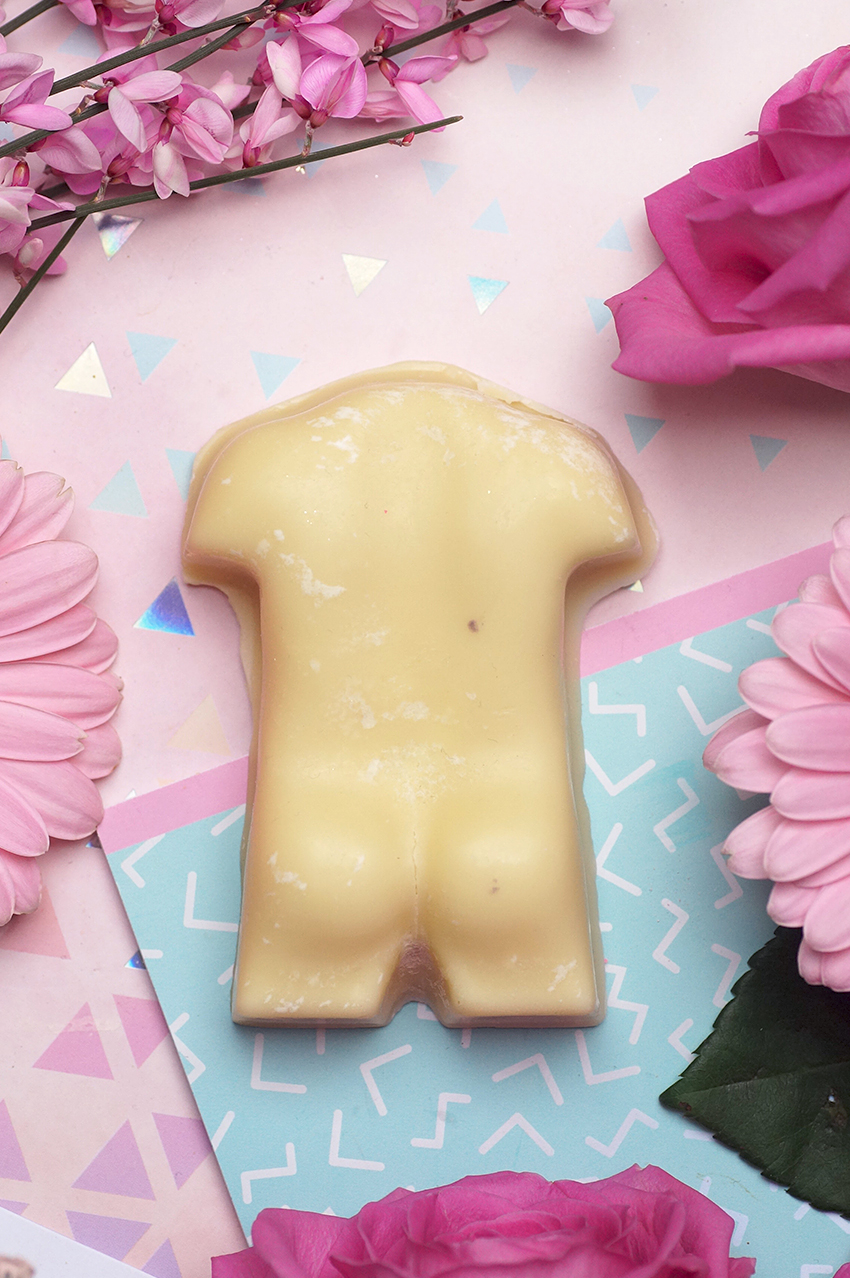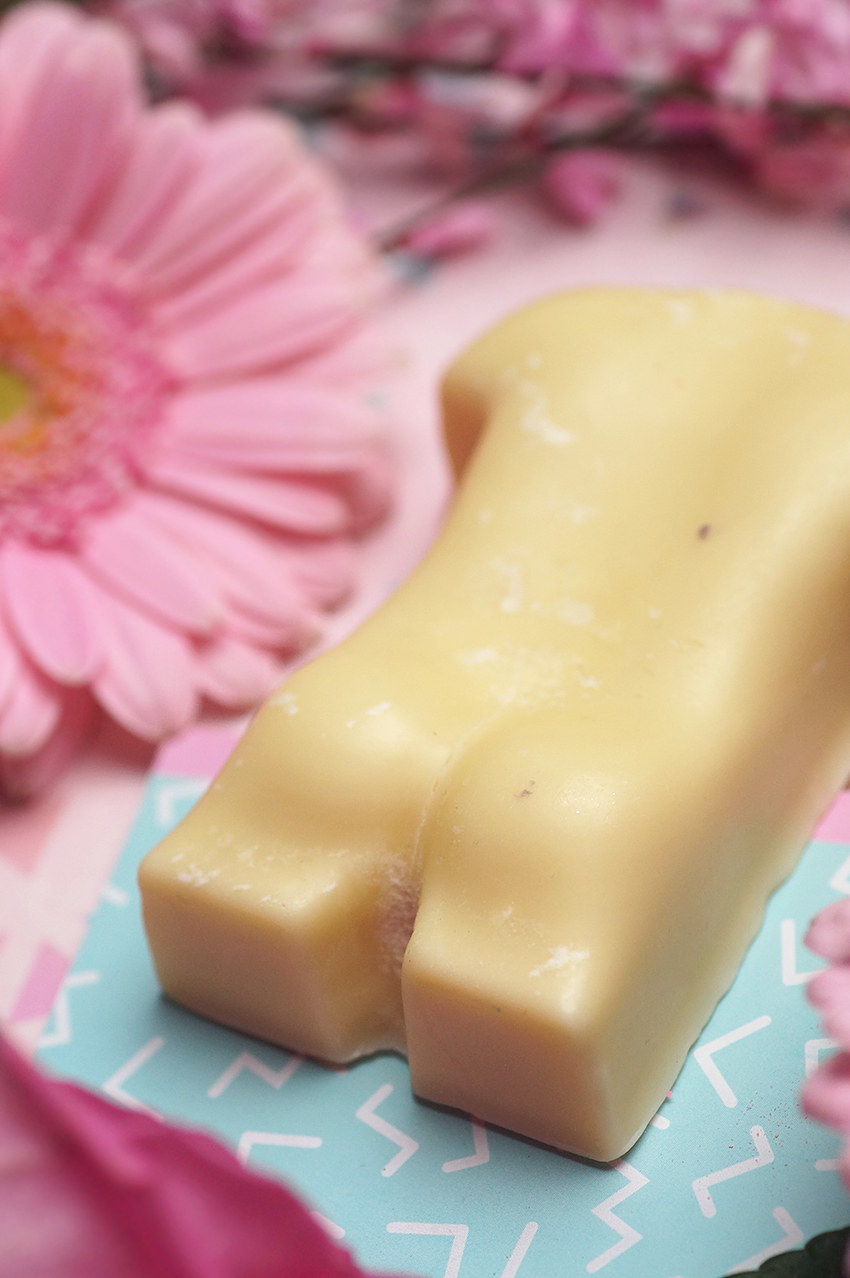 What is it?
Lush Naked Attraction Massage Bar costs £8.00 / $10.95 and weighs about 65 grams. It's part of the Valentine's Day collection, so it's temporarily for sale. It's a massage bar, but you can also use it as body butter, I even think that's what most people use it for. So don't worry if you're single, this naked dude will fulfill all your dreams. The massage bar has an average size; it's about 3,5 inches. The butters and oil in this product will melt slowly, when it contact with your skin. Once warmed up because of the temperature of own skin, it should glide with ease over the body. It gilds your skin with a greasy layer; make sure the butters and oils can fully absorb to benefit from all the effects.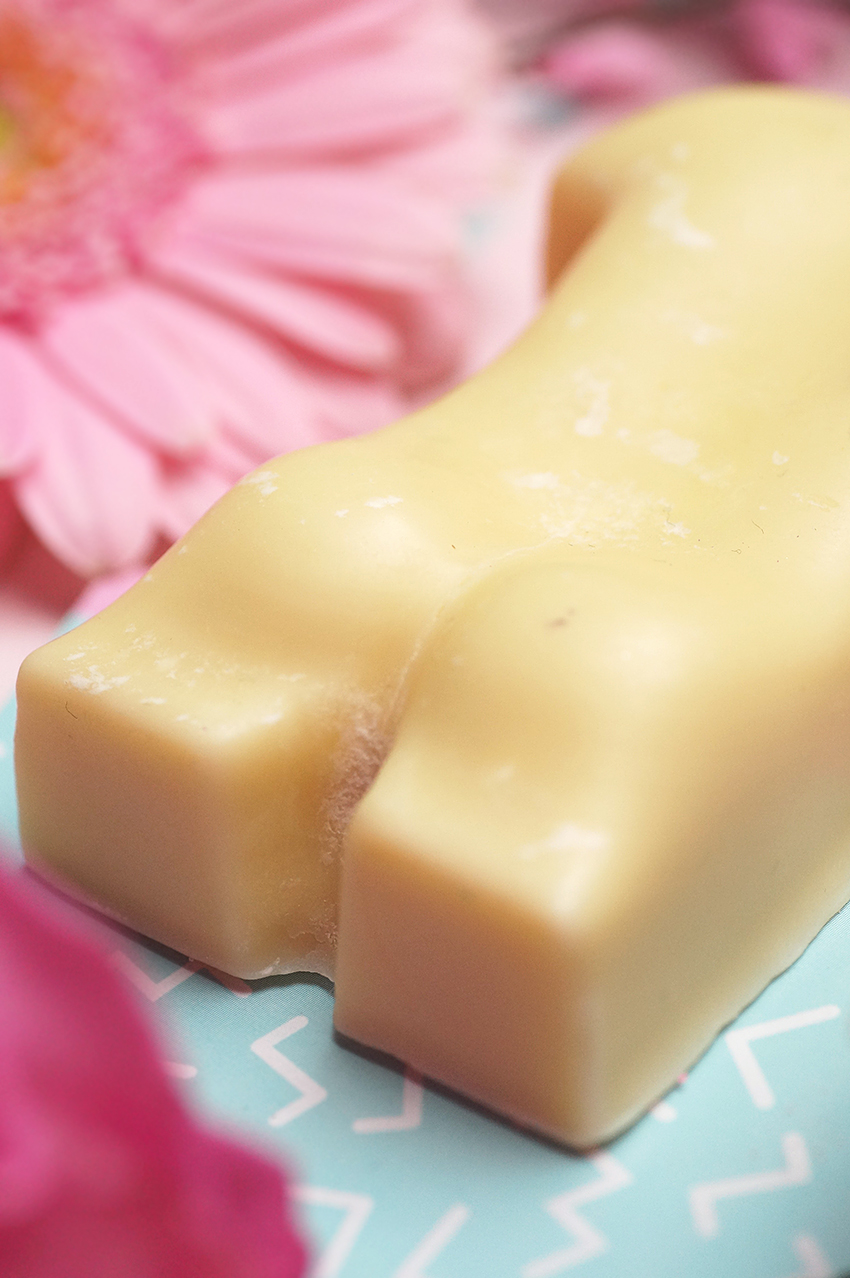 What's inside?
Ingredients: Fair Trade Organic Cocoa Butter, Fair Trade Shea Butter, Perfume, Jasmine Absolute, Mimosa Absolute, Ylang Ylang Oil, Osmanthus Absolute, *Benzyl Alcohol, Benzyl Benzoate, *Benzyl Cinnamate, *Benzyl Salicylate, *Cinnamal, *Citral, *Eugenol, *Farnesol, *Geraniol, *Isoeugenol, *Limonene, *Linalool
In addition to the deeply hydrating and softening cocoa butter and shea butter, this cheeky guy also contains jasmine, mimosa, ylang ylang and osmanthus. This should give you an indication of the scent: it's a sultry, floral, romantic and sensual scent. I find the jasmine to be fairly dominating, but it has the powdery, floral note of the mimosa as well. Osmanthus smells a bit like violets, which I could definitely agree on! Ylang ylang adds a sweet note, rounding off the overall floral scent into a sexy, sensual scent.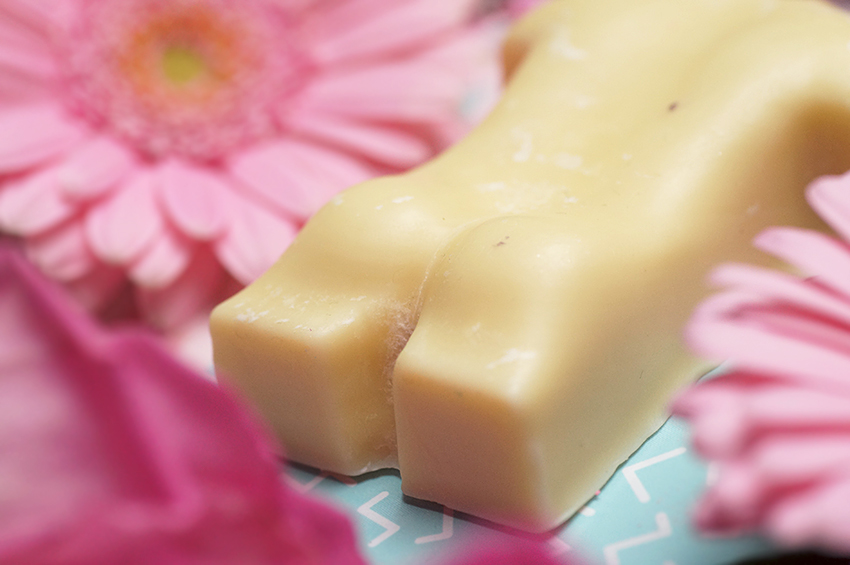 What do I think?
Naked Attraction glides with ease over over any part of the body — back, legs, arms; after swiping it back and forth for a short while, it warms up, causing the butters to slowly melt. A thin, greasy layer remains on the skin, which I massage onto the skin by spreading out the oils. You can also chose to warm up the massage bar between your hands, but I'm not a fan of this as my hands will get greasy. I just give it a good rub across the skin.
I have to say, my dry skin immediately looks much better. However, the oils and butters do not really absorb, causing a greasy layer to remain on your skin — something I'm not keen on, and is also a reminder for me why I don't like to use massage bars. I don't want my clothes to get greasy, or my bed, so for me it's a reason to chose a body lotion over a massage bar. The only way I find it acceptable is if I apply the massage bar to one arm, and then rub my other arm across it, so that both arms share one portion. This way there's hardly a greasy layer, but your skin will benefit from the oils and butter nonetheless. A light floral scent will linger on your skin for hours.
The scent is wonderful, the sultry floral scent subtly flutters around your skin, while the butters and oils are a real treat for dry skin. It makes your skin soft and supple, and it will certainly make it less dry – but it has to be able to fully absorb into the skin. Might be less of a success for people who are always in a hurry (hi), or for those who don't like greasy layers on their skin (hi again). So to be honest, I'm not sure if I will finish this product. One look into my cabinet and I already spot a few massage bars of which I have failed to use after testing them. Other than that, if you're looking for a treat for dry skin and don't mind a greasy layer — this guy is a match made in heaven.

Lush Naked Attraction Massage Bar costs £8.00 (England) / $10.95 (USA).