Review: Lush 9 to 5 Cleansing Lotion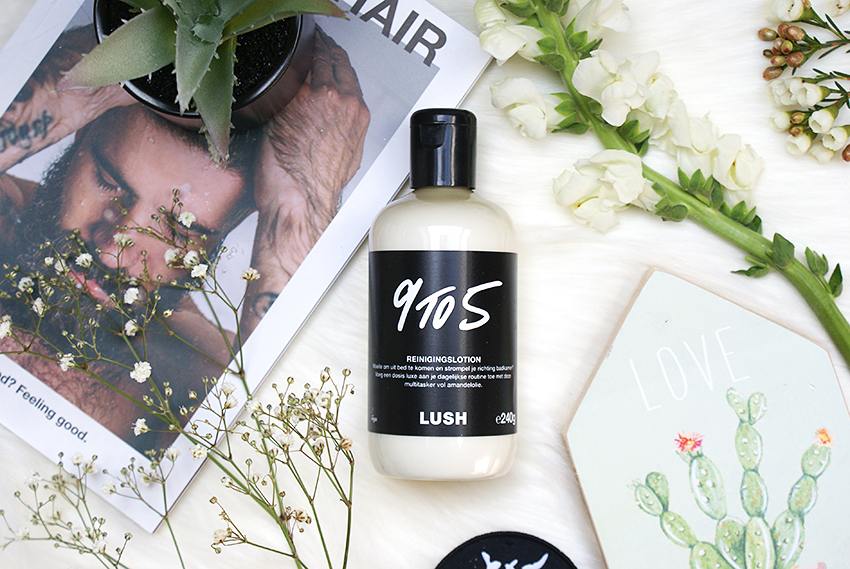 Throughout the years, I've had a lot of face cleansers from Lush. There was one product that somehow never really drew my attention, and that is 9 to 5. I've had a sample here and there, but I never really got to the point of buying it. Lately I've been hearing some good things about it again, so I decided to just buy it and try it.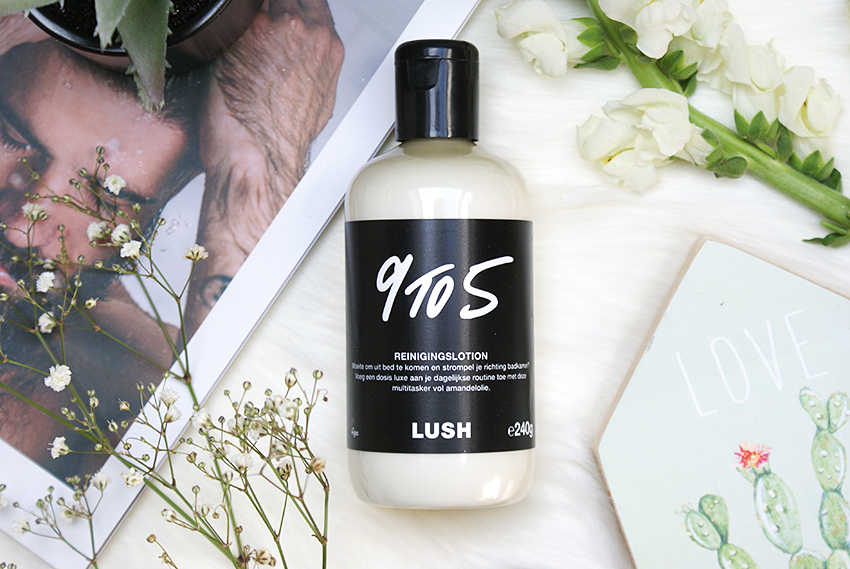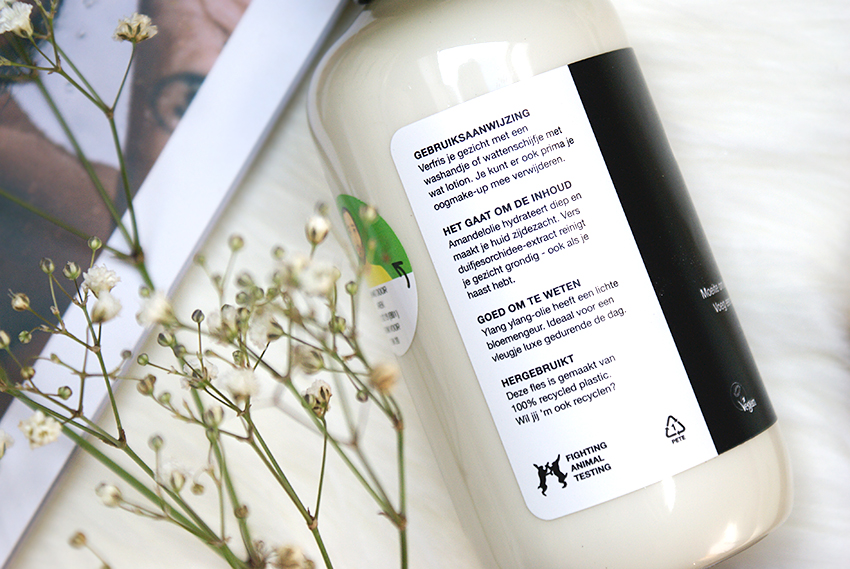 What is it?
Lush 9 to 5 Cleansing Lotion costs £5.95 (90 gram) or £10.95 (240 gram) in the UK, or $10.95 (3.3 fl. oz.) or $22.95 (8.5 fl. oz.) in the USA. This is a product that has been in the regular collection for a while now. It is their only liquid facial cleanser. 9 to 5 cleans your face, but it also nourishes and hydrates it. I have read a lot of reviews about this product, both in the Dutch, UK and USA webshop, and I immediately notice how popular this product is. A few conclusions that I get from reading the reviews:
Removes full face makeup
Removes waterproof makeup
Hydrates the skin, so it makes the skin less dry
No irritations on the (sensitive) skin
No greasy feeling afterwards
Suitable for all skin types
Some people were not positive though, and that was because the product did not remove their waterproof eye makeup, or because the product irritated the skin. I'll make sure to pay extra attention to these aspects while testing 9 to 5!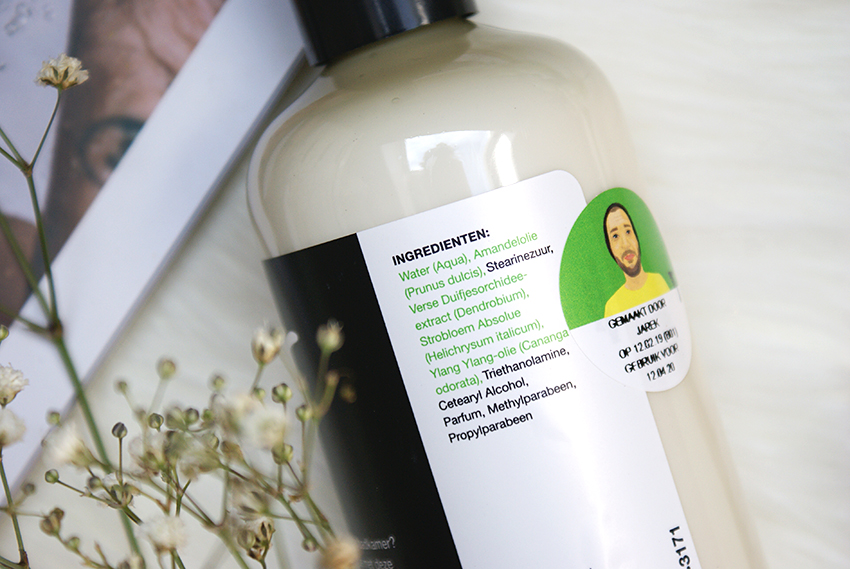 What's in it?
The ingredient list is quite short. The main ingredients is water, followed by almond oil, stearic acid (long chain saturated fatty acid), fresh dove orchids extract, everlasting flower absolute, ylang ylang oil, triethanolamine (colorless viscous liquid), cetearyl alcohol (fatty alcohol), fragrance, methylparaben and propylparaben.
I notice that the scent is very mild and clean. It's a typical 'skin care' scent. I notice the ylang ylang in the scent, but it's really subtle. There's nothing to say about this really, it's just a good scent.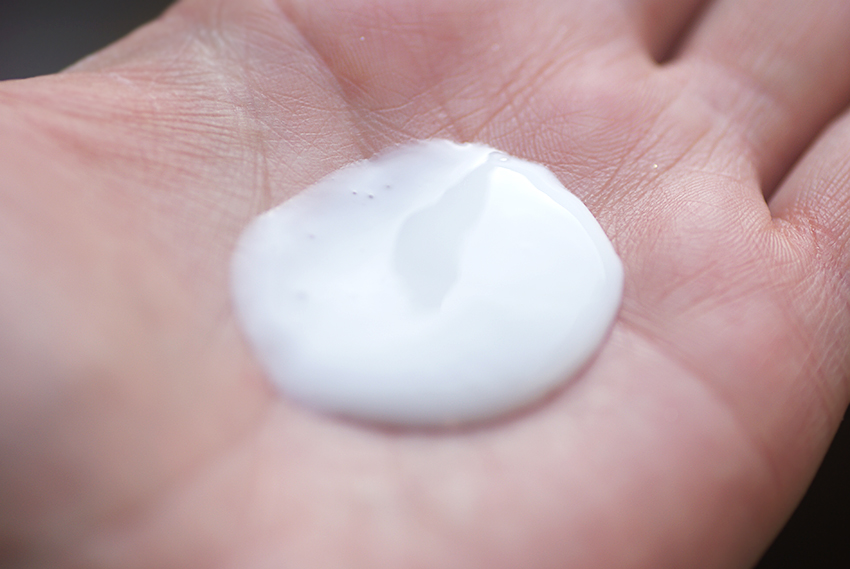 What do I think?
This product is very easy to use – put a little on a cotton pad, cloth or directly to your fingers and wipe off your makeup, or simply just wipe your face with it.
It's great for removing makeup, but also for cleaning the skin at the end of the day. The amount of excess and dirt that comes off will astound you!
I've tested this product on two occasions — on a day with little makeup on and on a day where I dolled myself up in the evening.
I like to use this product right out of the bottle on my fingers. I run my fingers all over my face to remove makeup, I can even rub my eye makeup off with it. The substance doesn't sting my eyes.
As far as removing make-up is concerned; it's does a good job. He had a little trouble with removing all of my waterproof eyeliner, there was a little eyeliner left, I rinsed that off with some toner. The substance of 9 to 5 is exactly good — it's thickness is just right and it feels great on my skin. My skin feels very good after using 9 to 5; it's clean and baby soft. Would I buy again? I'm not sure. At this moment, I'm very fond of the naked cleansers, so I might stick with those.
I can't say what the effects are on my skin after using this for a longer time. I have a combination skin, and I can tell you that the dry and flaky parts of my face are more hydrated, and the oily parts of less oily. It brings more balance to my skin. I also feel that the lotion is suitable for sensitive skin. If you are interested in this product and what it does for your skin, then I advise you to request a sample in the store or when you place an order online. 9 to 5 is absolutely worth a try!

Lush 9 to 5 Cleansing Lotion costs £5.95 (90 gram) or £10.95 (240 gram) (England) / $10.95 (3.3 fl. oz.) or $22.95 (8.5 fl. oz.) (USA).