Review: Lush Flower Power Bath Bomb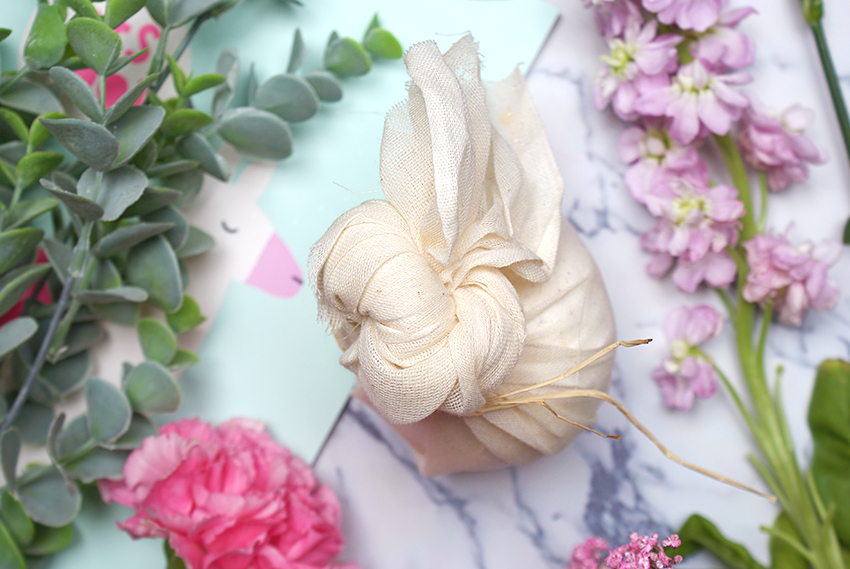 Power to the flowers! As a true botanical dork, I had to have this bath bomb. It is chock full of sunflower petals, but it also has a muslin cloth wrapped around it. Interesting! I clearly didn't know you could just leave everything in the cloth while bathing, so I untyed it. Well, that became quite a mess. So learn from my mistake and don't untie it. Having that said, today I'll show you this floral bath bomb. If you're curious about this bath bomb, then keep on reading.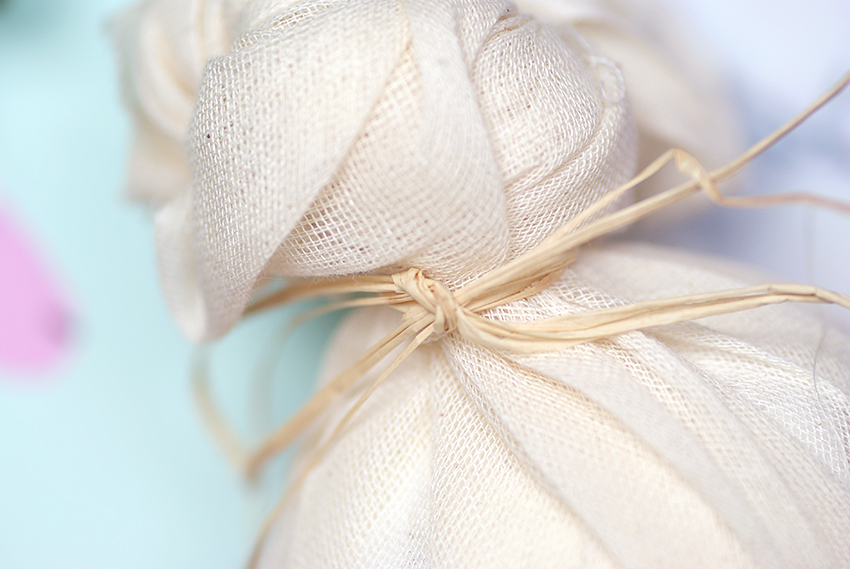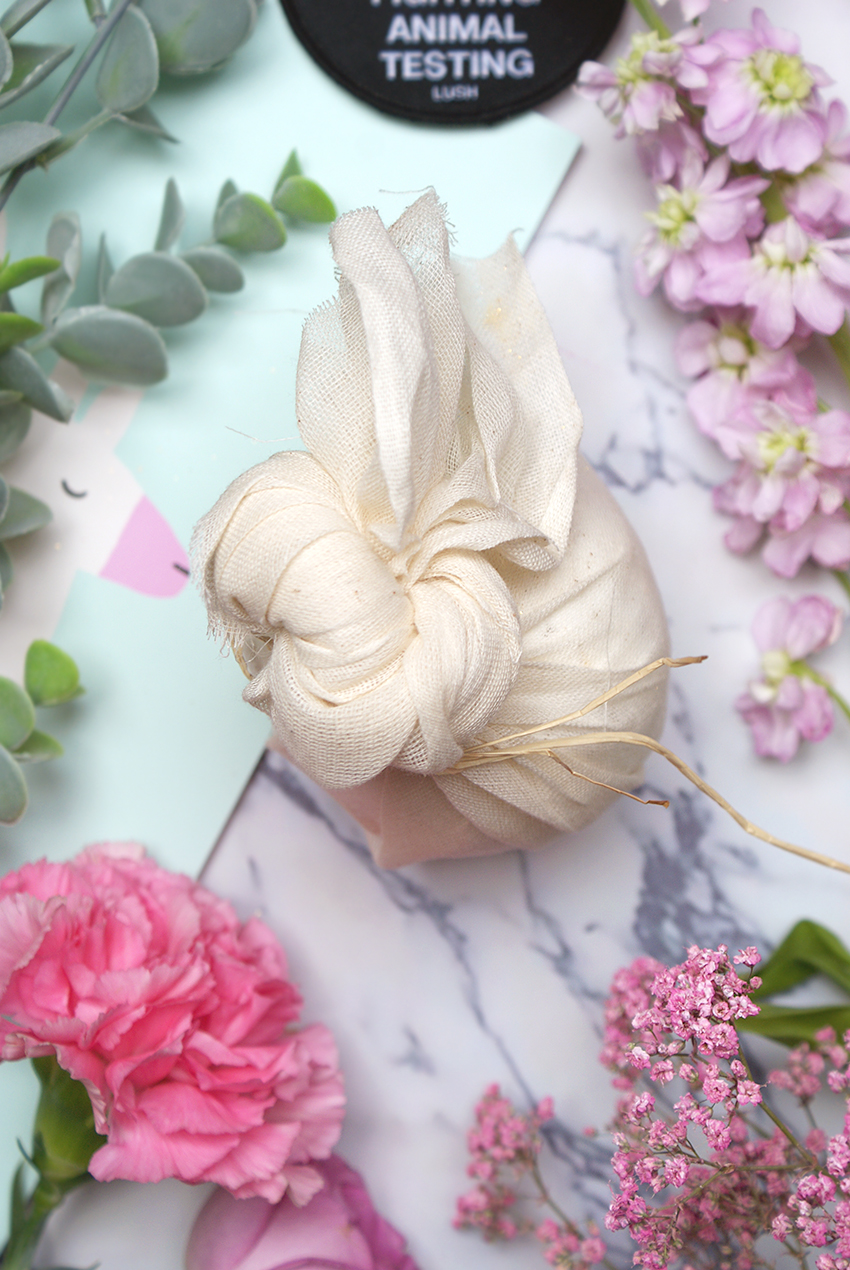 What is it?
Ingredients: Sodium Bicarbonate, Citric Acid, Honeysuckle, Meadowsweet, Sunflower Petals, Lime Oil, Rose Oil, Rosewood Oil, Dipropylene Glycol, Citronellol, Geraniol, *Limonene, *Linalool, Perfume
Lush Flower Power Bath Bomb costs £5.95 / $9.95 and is part of the temporary Harajuku range, consisting of 54 new, exclusive bath bombs. Flower Power is a bath bomb that is wrapped in a biodegradable muslin cloth, so you can just toss the whole thing into the water. It's a pretty average sized bath bomb. It contains sunflower petals that, thanks to the cloth, will not go down the drain. Also, don't confuse this bath bomb with the Deep Sleep bath bomb, which is also in a muslin wrapping.
In addition to sunflower petals, Flower Power also contains lime oil, rose oil and rosewood oil. Despite the fact that there's only rose and rosewood in this bath bomb, it smells not just like roses, but like a real bouquet of flowers. It has a warm floral scent, also a bit powdery. The lime makes the overall floral scent a bit less strong. It's a lovely scent, too bad there aren't more products with this scent.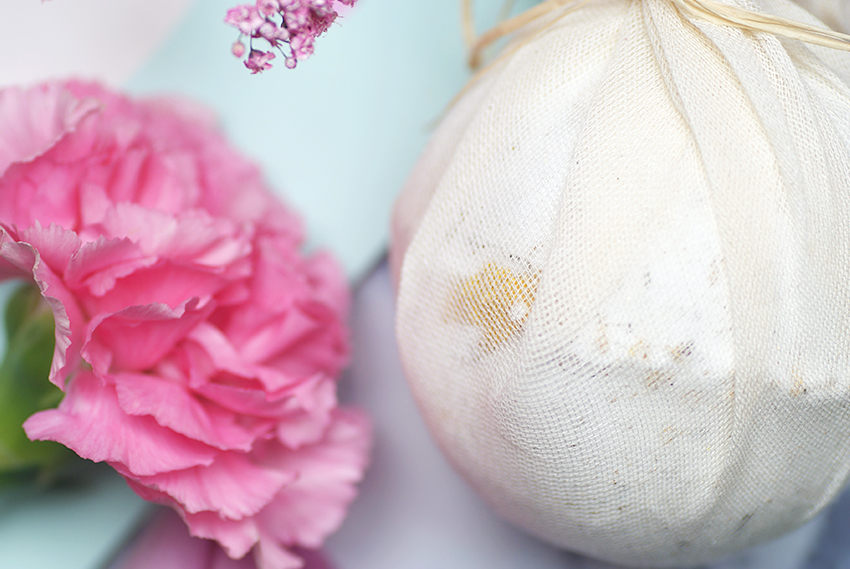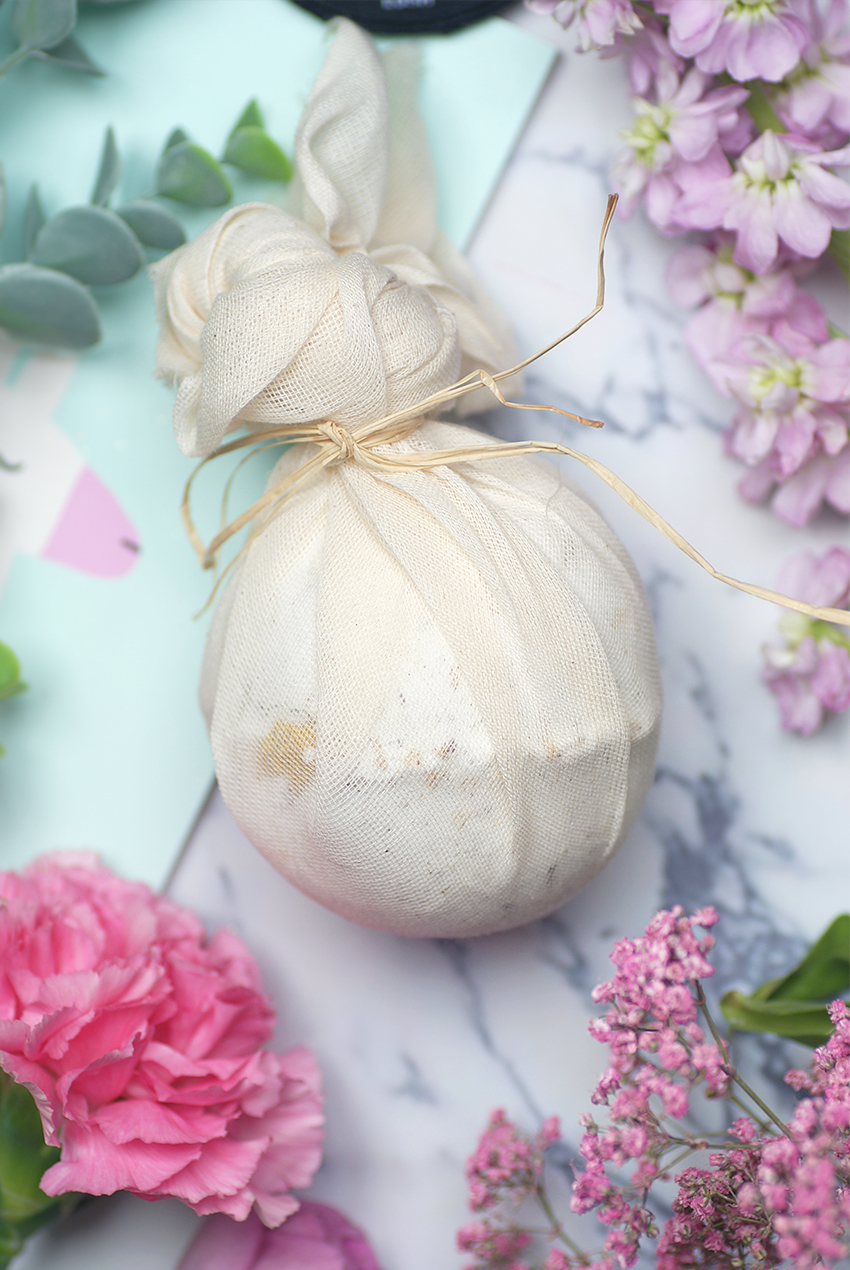 Play the video in 2160p quality and on full screen for the best experience! The video has been speeded up.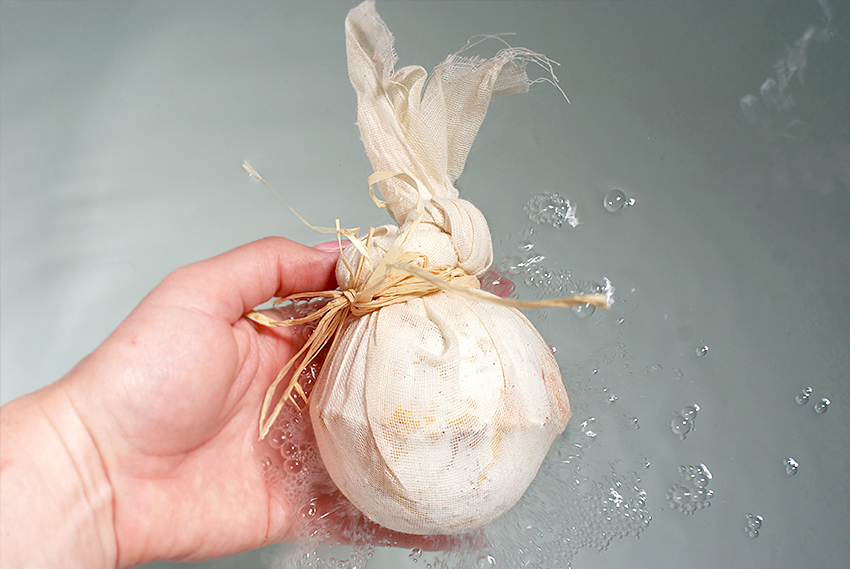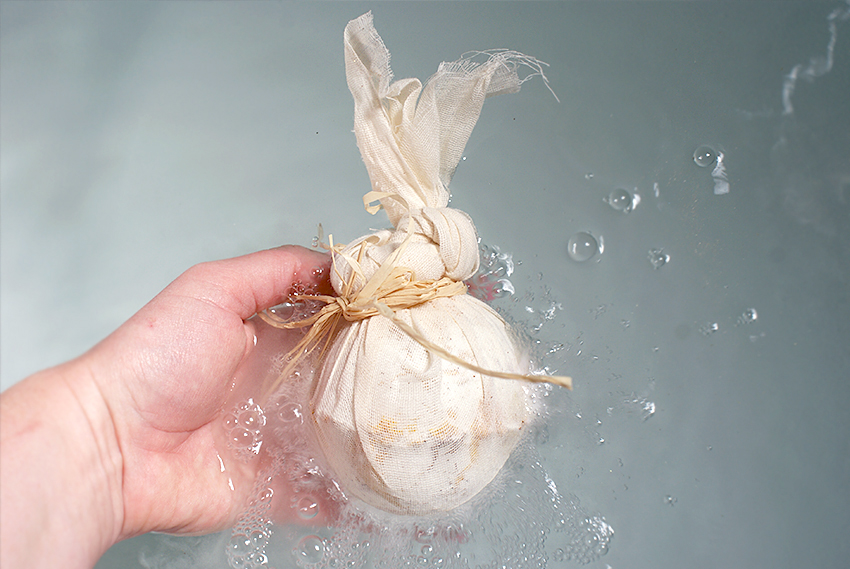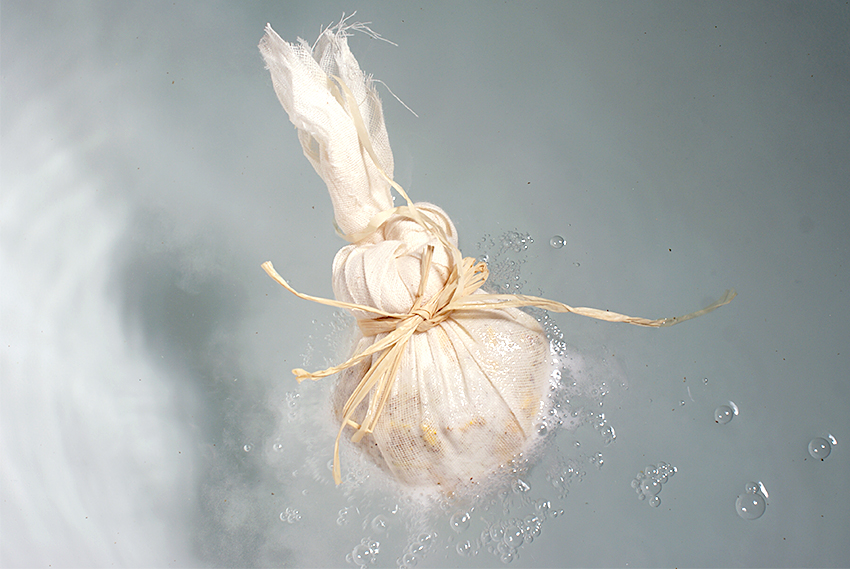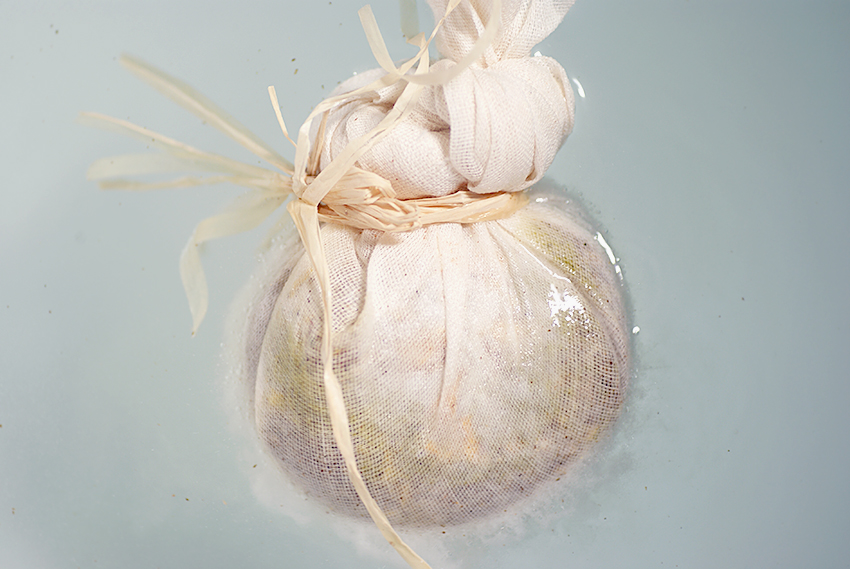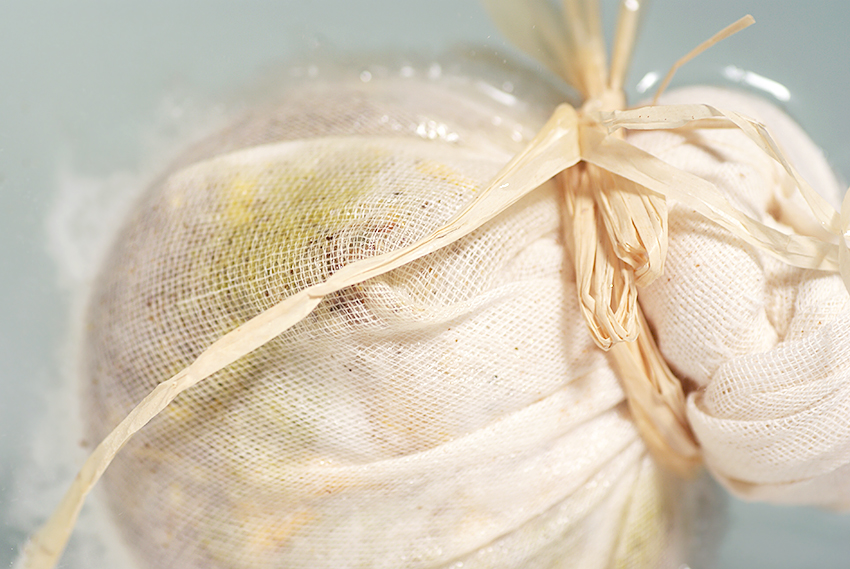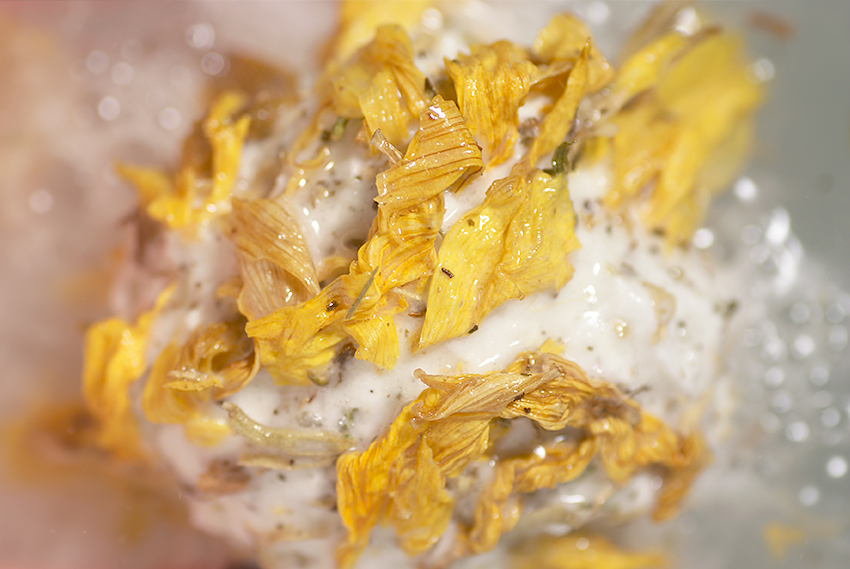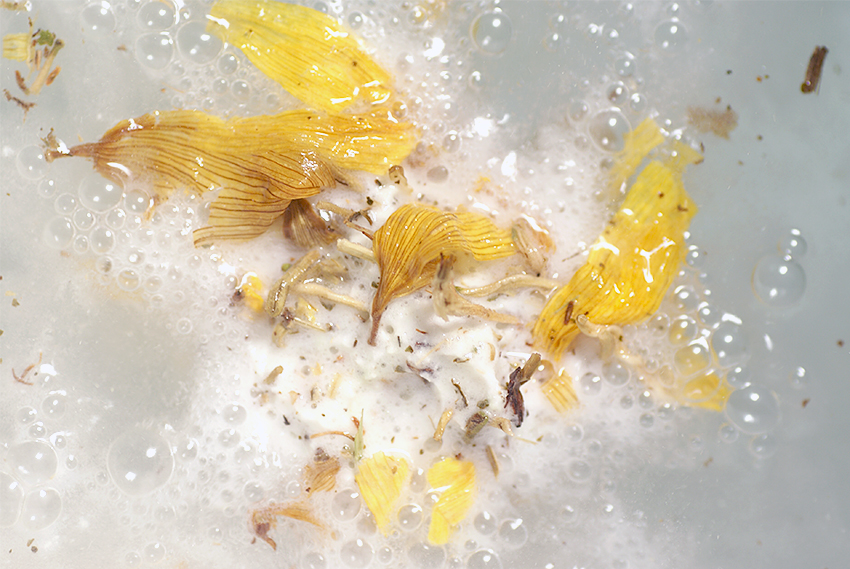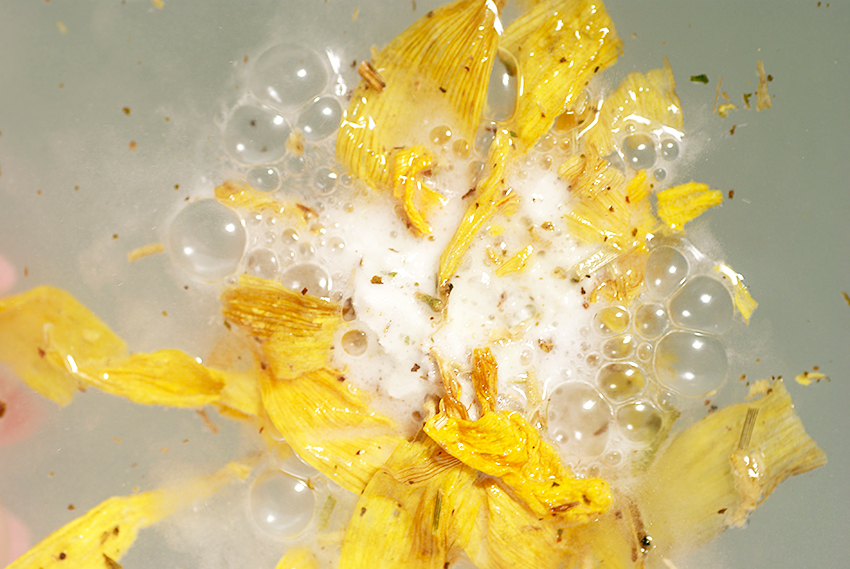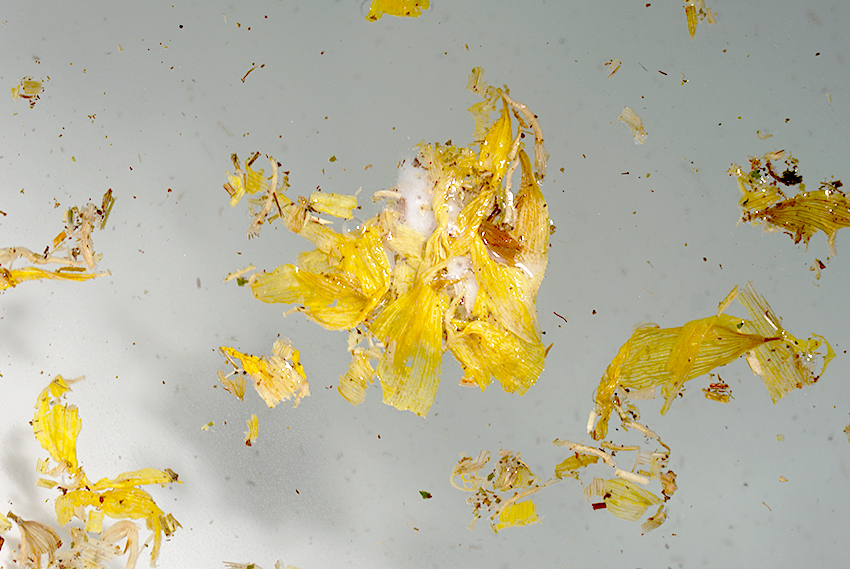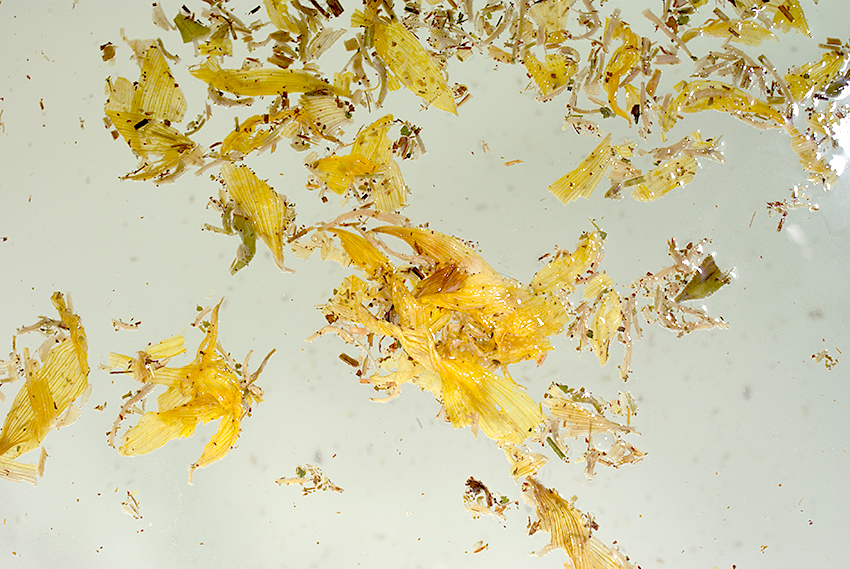 What do I think?
If you have seen the video, you couldn't have missed the blooper, about halfway the video. I wanted to take the bath bomb out its cloth, but it decided to jump already. And like I said, don't take it out of the cloth, because you'll get the mess that you see above. Such a bright move. Anyway, Flower Power delivers more sunflower petals than bath art, there's hardly any color coming off. The scent is pretty strong though, so that's a pro. It might even be the most strong scented bath bomb that I've had.
So, moving on to the bath bomb's performances. It's bobbing around and fizzes quite violently, but there's no color to be spotted. It does leave a white haze in the water, but it's mainly the sunflower petals that color the water. It's so boring in the tub. Eventually the water got a bit of a yellow shade, although it was more like a glow. The botanical mess on the surface were a nice addition, and I was able to take some good photos of it, but it was a bitch to clean up. Not worth it. I'd rather prefer glitters than petals.
My skin felt soft and hydrated when I exited the bath. But what struck me most afterwards was that the scent lingered on my skin for hours. I'm never able to detect a scent afterwards on my own skin!? Even my boyfriend smelled it, and he normally doesn't smell shit. Later that day, when I entered the bathroom, I could swear I could still smell the sunflowers.
Would I recommend this bath bomb? Well, I don't think so. I think it's too expensive for what you get. But if you're a fan of floral and soothing baths and you don't give a crap about bath art, then it would make for a good choice.

Lush Flower Power Bath Bomb costs £5.95 (England) / $9.95 (USA).