Review: Lush Kappa Bath Bomb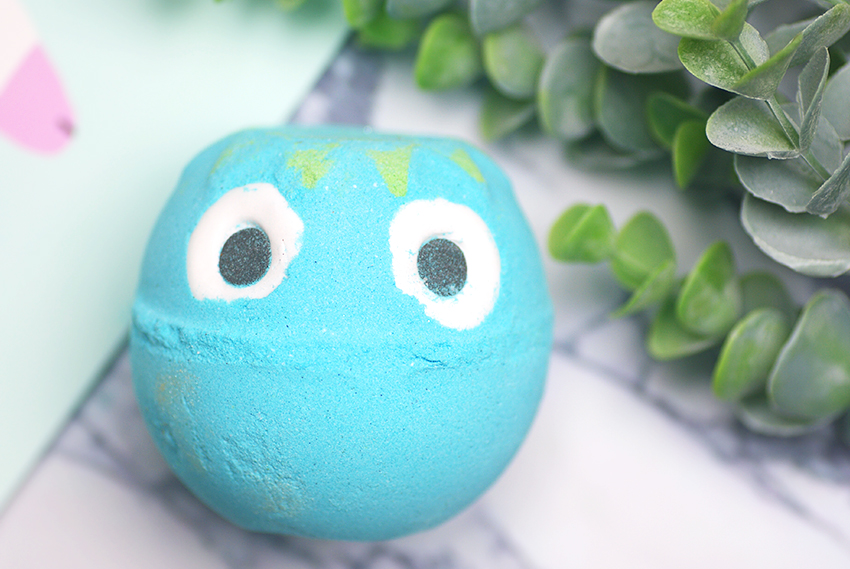 Yesterday morning a package arrived for me, from Lush. I was pretty surprised, as I didn't order anything. (I had to double check to make sure 🙄) When I openend the package, there was a little card inside, which said "Thank you for all your enthusiastic reviews and the beautiful photos. Hopefully this gift will get you a bit further in trying out all 54 new bath bombs :)". Wait whaaat? Are you for real? Tears welled up in my eyes, my mouth fell open and my heart skipped a beat. SHOOK.
The package contained 6 bath bombs, 5 of which I never had before. Oh my, I am so grateful and honored and happy. If you're looking for me, I'm in heaven. But first I'm diving into bath with one my new buddies, named Kappa.
If you're curious, keep on reading!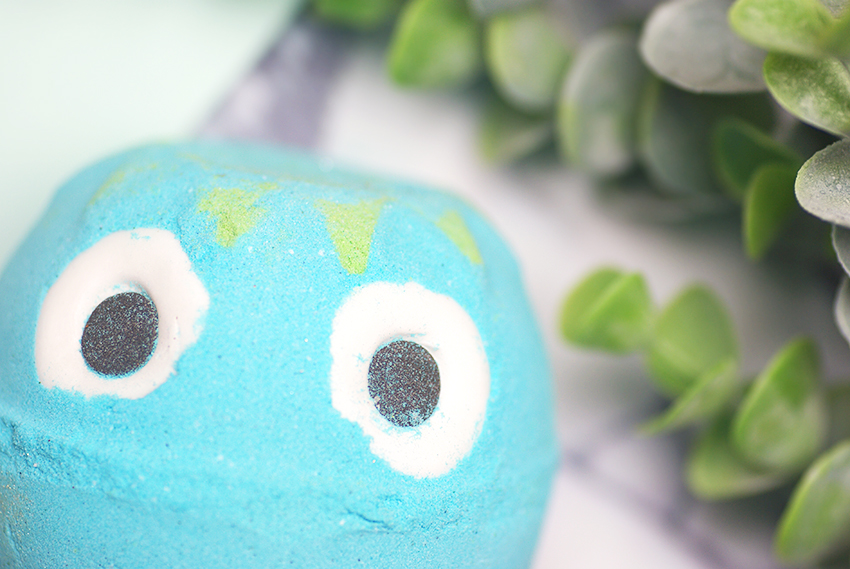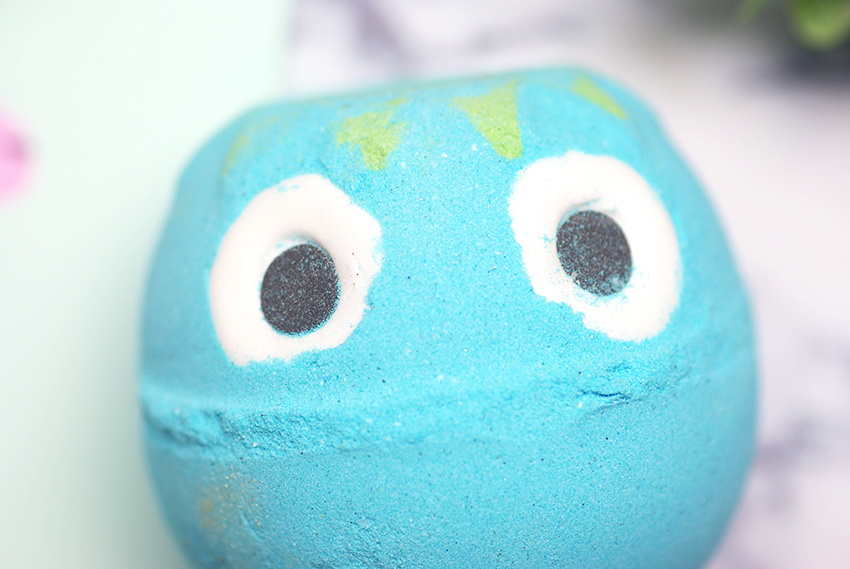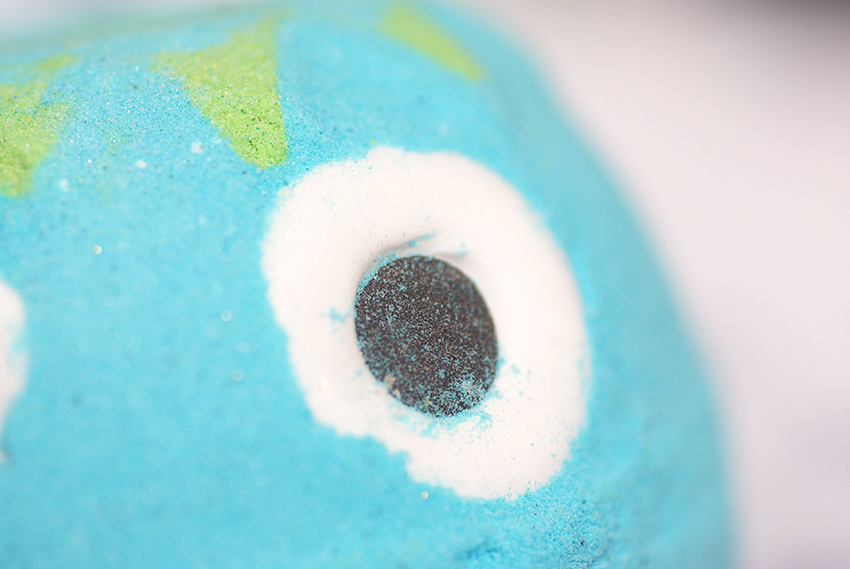 What is it?
Ingredients: Sodium Bicarbonate, Citric Acid, Cucumber Powder, Cistus Oil, Sicilian Lemon Oil, Oakmoss Absolute, Water (Aqua), Dipropylene Glycol, Methyl 2-Octynoate, Perfume, Colour 42090, Colour 47005, Colour 19140, Candy Eyes
Lush Kappa Bath Bomb costs £5.95 / $7.25 and is part of the temporary Harajuku range, consisting of 54 new, exclusive bath bombs. Kappa is a cute bath bomb with two eyes on it. The middle part of the bath bomb (where the two halves are put together) actually looks like its mouth. 😂 I've already seen a lot of funny pictures of Kappa. Sometimes it looks like he's pretty grumpy. This has probably not been done intentionally, but I still think it is hilarious!
Kappa doesn't just have a grumpy face, he also contains cucumber powder, cistus oil, Sicilian lemon oil and oakmoss absolute. The scent is, of course, hard to describe. You can clearly detect the cucumber, but also coconut can be smelled. It's a invigorating yet sultry scent, I love it. I hope Lush will create more products sharing this scent.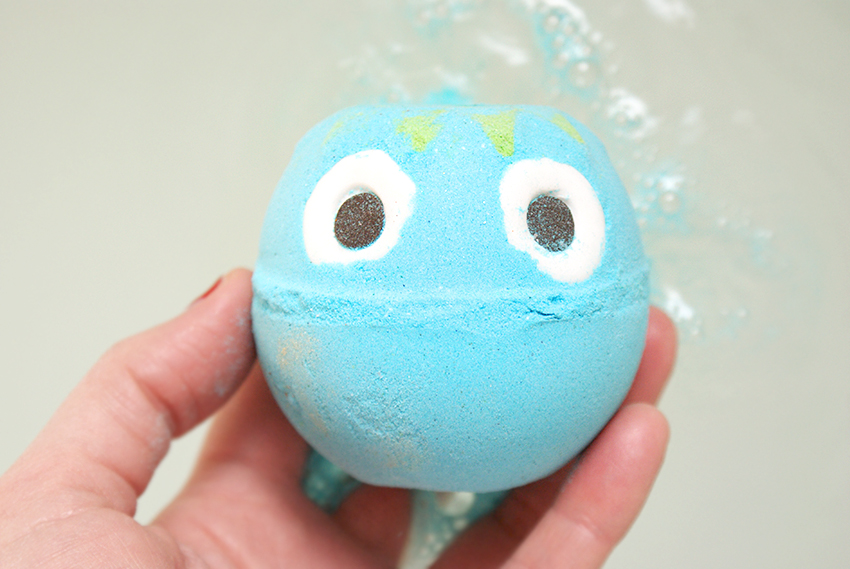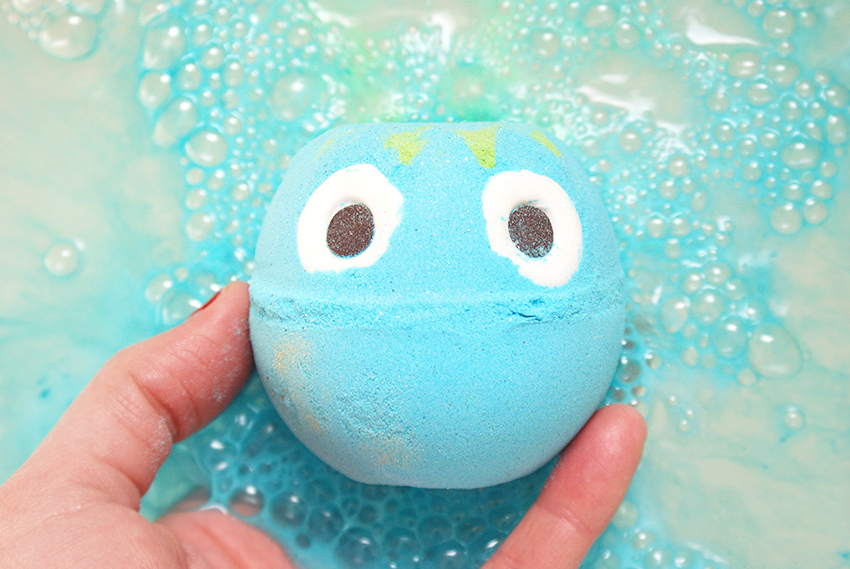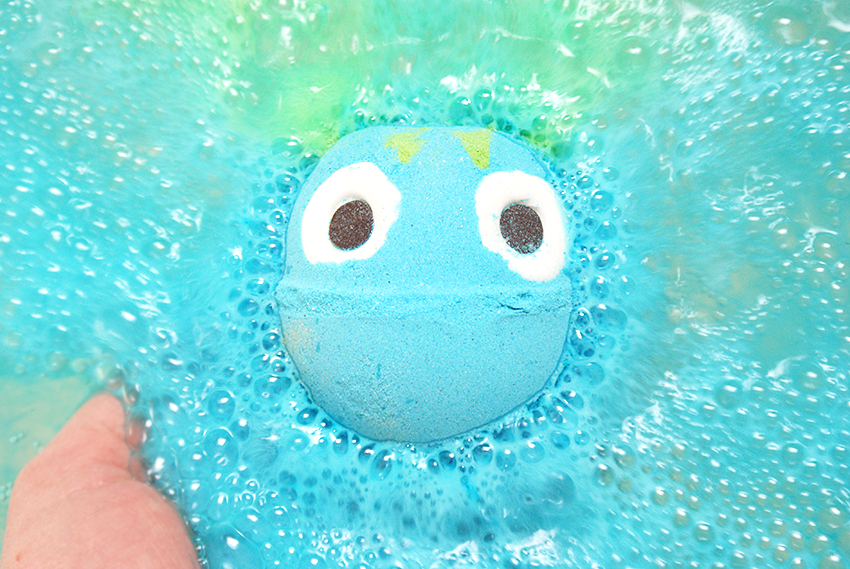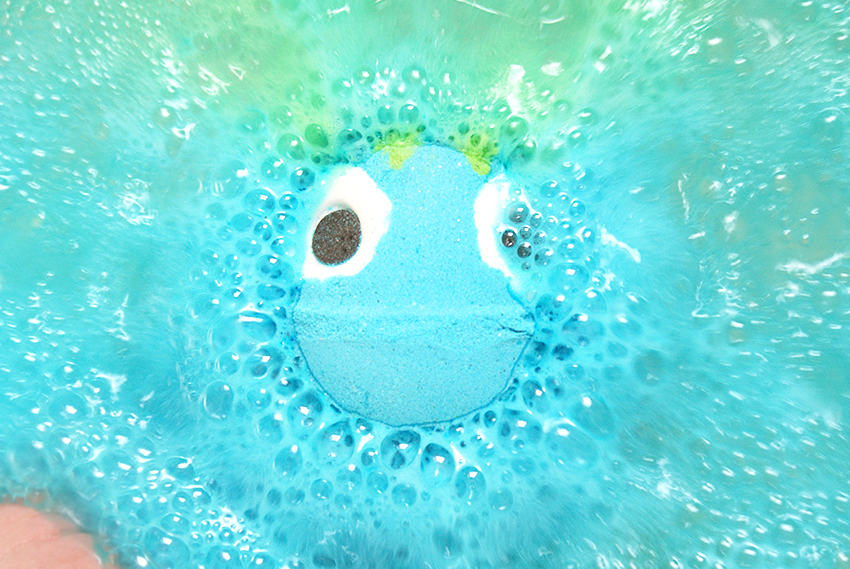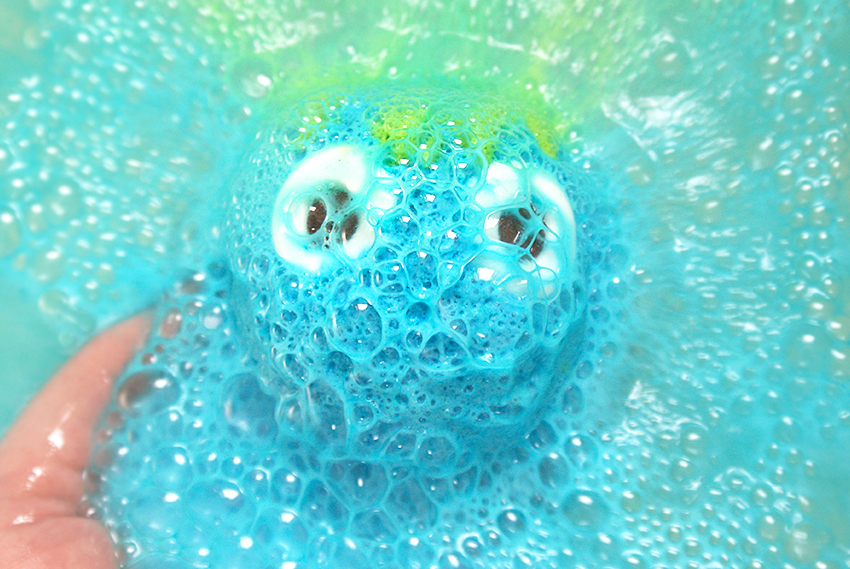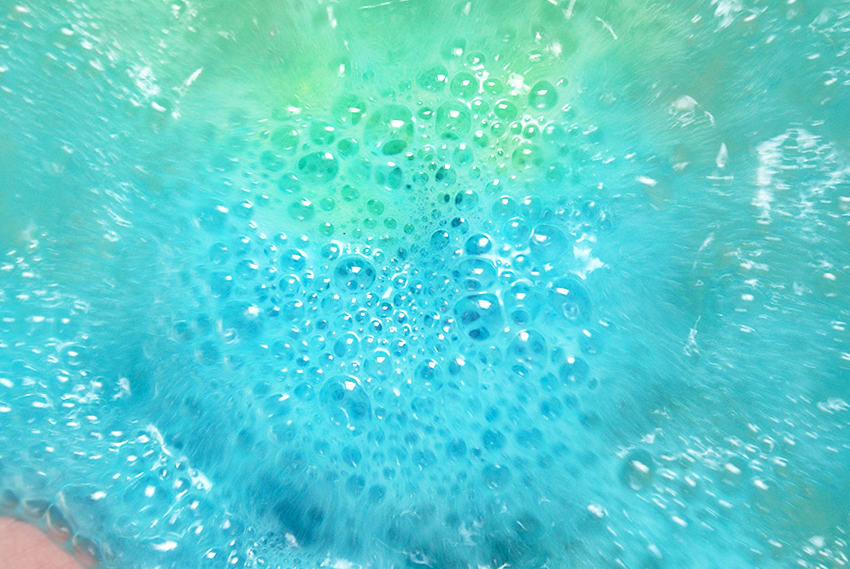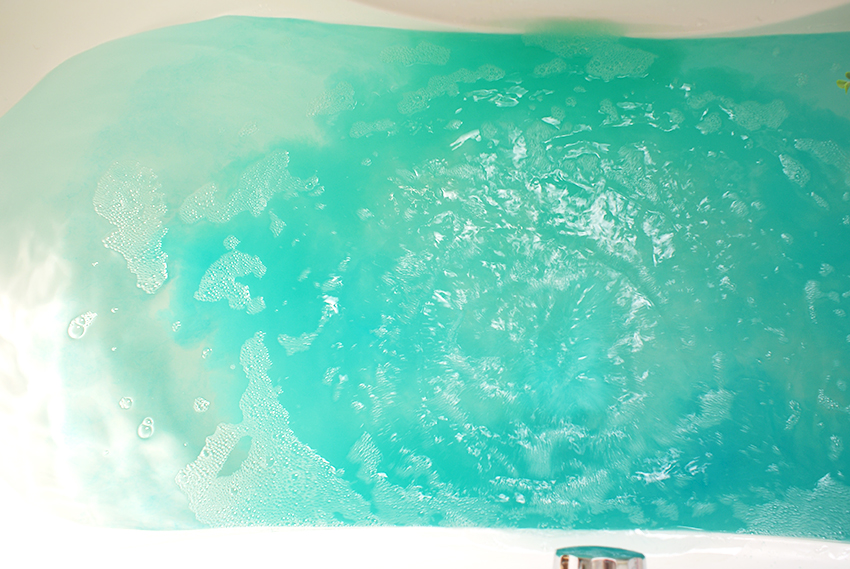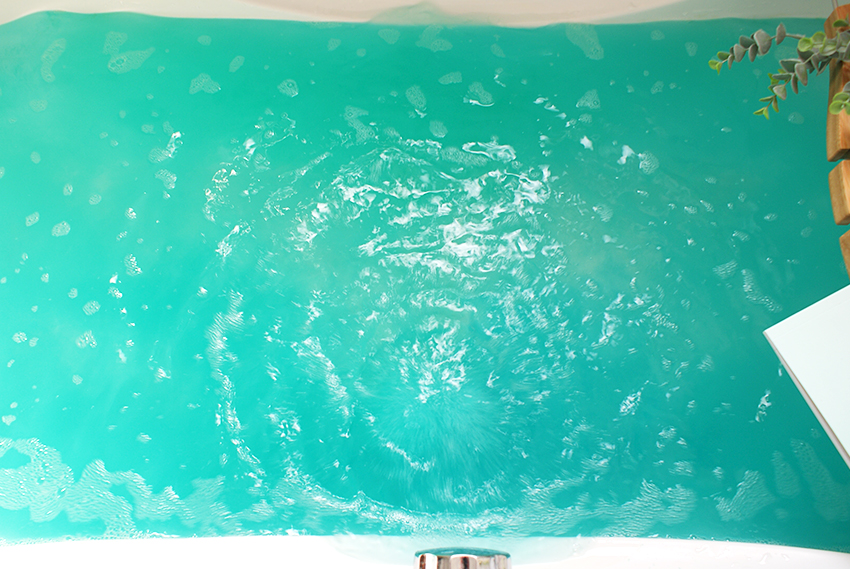 What do I think?
Upon hitting the water, Kappa starts to fizz like crazy and sends blue and green flying in all directions. He submerges and it looks like a water pump is doing its job underneath the surface. Kappa sends big bubbles to the surface, like the water is boiling. The water transforms into a petrol kind of color. It's a mixture of blue and green, very beautiful. The fresh cucumber scent is well present and smells lovely.
There are two eyes staring at me, from the bottom of the tub. That's pretty f*cking creepy, guys. I don't think I can ever get used to that. The eyes are supposed to be candy, after I have licked it for a moment (in the era of licking a toilet seat while recording this and going viral, nothing's weird anymore) I can confirm that his eyes are indeed candy. (No, I did not eat his eyes. Just licked them. Which I now realise is also pretty awkward 🤔)
Afterwards my skin feels a bit softer, but unfortunately it's also a bit dry. But showering every morning and taking daily baths could also be the cause, since it's not very good for your skin. Anyway, Kappa is a cute and fun bath buddy, I would really recommend it. I'm gonna buy a few more myself as well, just because of its lovely, grumpy face and delicious, mouth watering cucumber scent. Kappa and I have become good friends.

Kappa Bath Bomb costs £5.95 (England) / $7.25 (USA).