Review: Lush Geo Phyzz Bath Bomb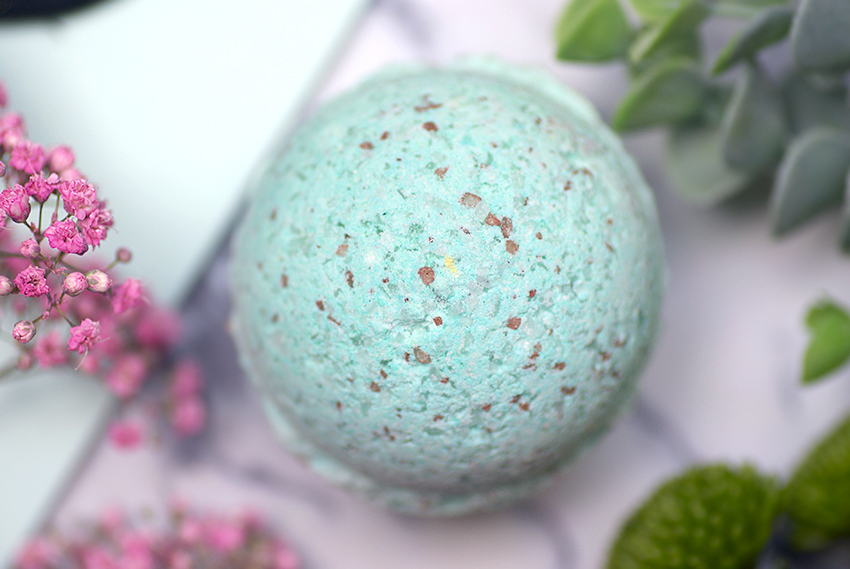 An earthy bath bomb, it never really grabs my attention I must admit. I really do love nature and shit, but in the bathroom I prefer sweet and floral scents. Geo Phyzz therefore remained unused quite a long time after I bought it. That's also a bit because it is a lot smaller, which somehow keeps me from using. After the Black Rose fiasco two days ago, I didn't have to worry that it would leave so much mess behind. However, Geo Phyzz disappointed me in a very different way..
If you're curious about my opinion on this bath bomb, keep on reading.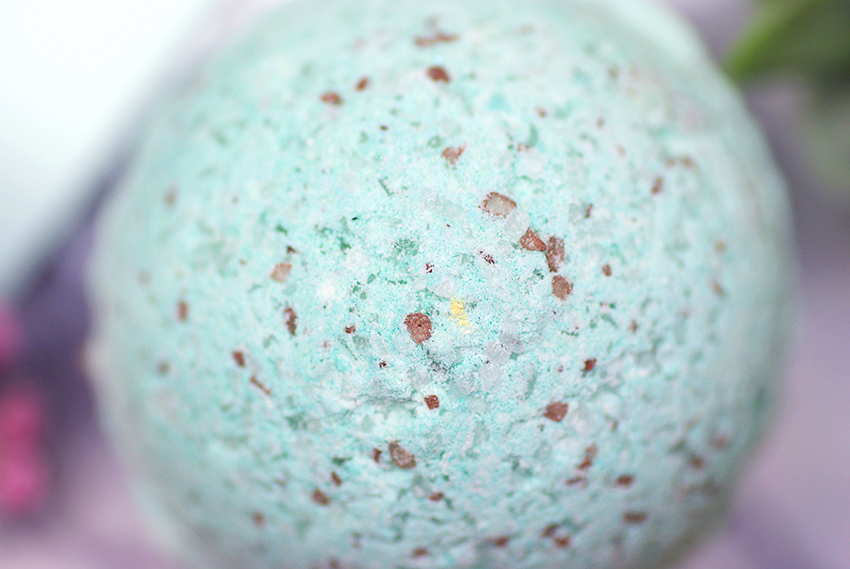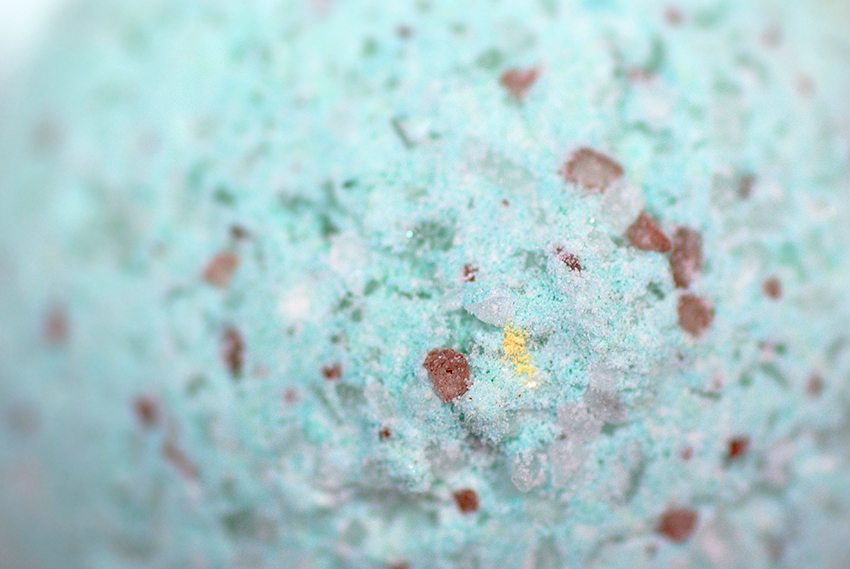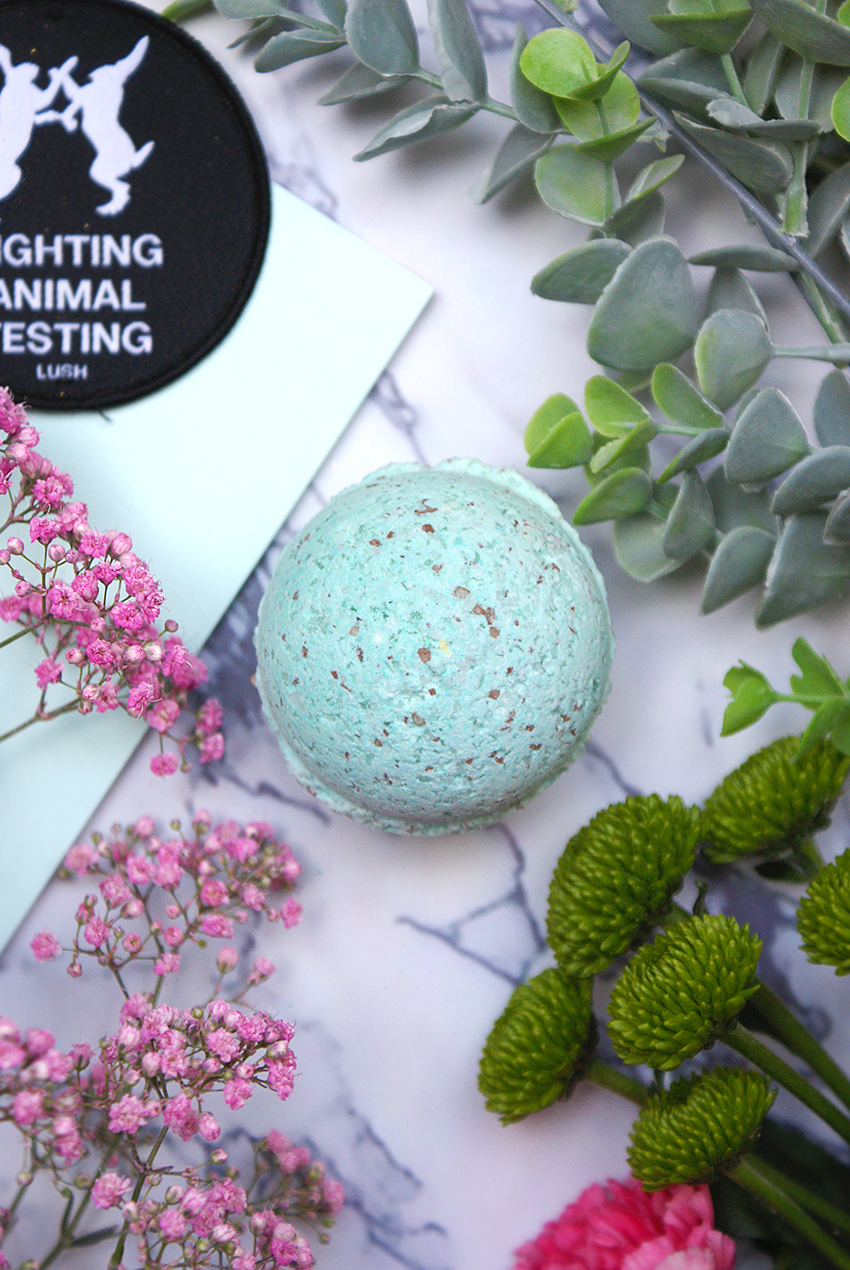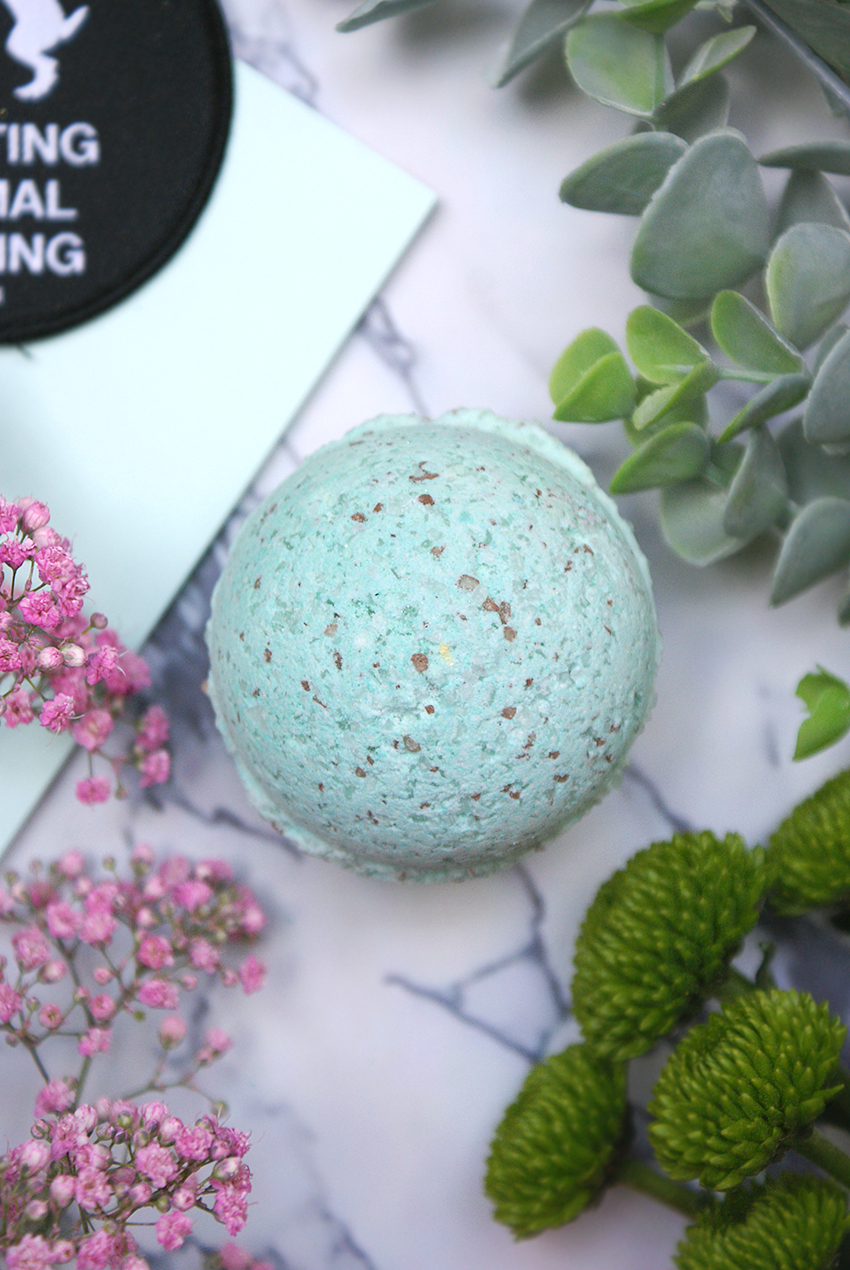 What is it?
Ingredients: Coarse Sea Salt, Sodium Bicarbonate, Citric Acid, Red Hawaiian Sea Salt, Perfume, Cypress Oil, Sandalwood Oil, Pine Absolute, Seaweed Absolute, Water (Aqua), Gardenia Extract, Oakmoss Extract, *Limonene, *Linalool, Colour 42053
Lush Geo Phyzz Bath Bomb costs £3.95 / $5.95 and is part of the temporary Harajuku range, consisting of 54 new, exclusive bath bombs. Geo Phyzz is smaller than the other bath bombs, which explains why it's slightly cheaper. But smaller doesn't necessarily mean that they're less effective in the tub! I mean, just look at Goldrush. Geo Phyzz isn't the first smaller bath bomb I'm testing, but it is the first one to be earthy.
I can tell by the rough structure of the bath bomb that it contains a lot of coarse sea salt — which is indeed the main ingredient. It also looks like it contains pieces of cocoa butter, but upon further inspection it turns out to be the sea salt from Hawaii. Furthermore it contains cypress, sandalwood, seaweed, gardenia and oakmoss. The scent is indeed very earthy, with warm and woody notes because of of the sandalwood and oakmoss. It's a warm, pine scent, I'd say.
Play the video in 2160p quality and on full screen for the best experience! The video has been speeded up.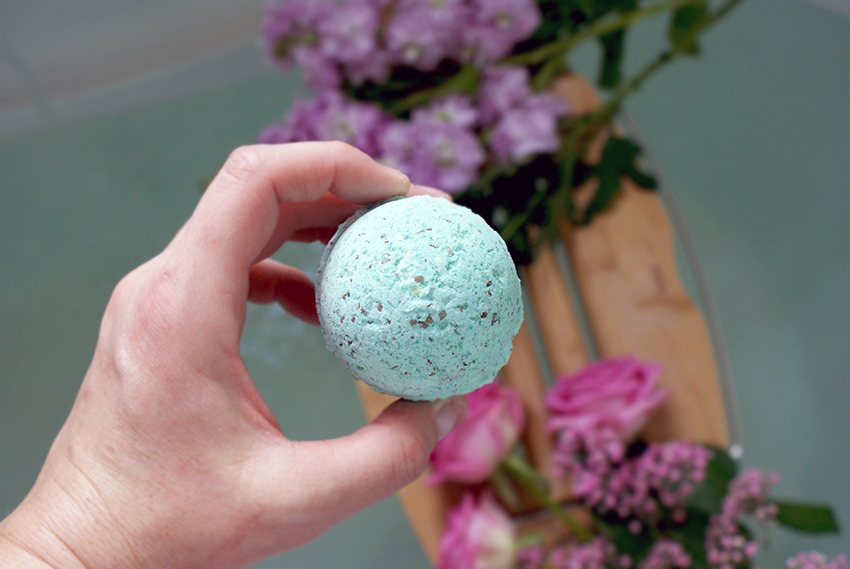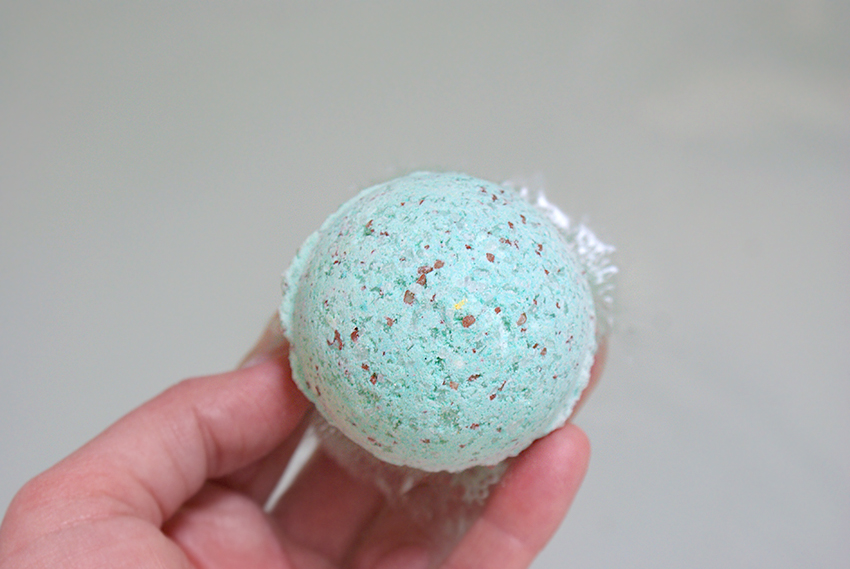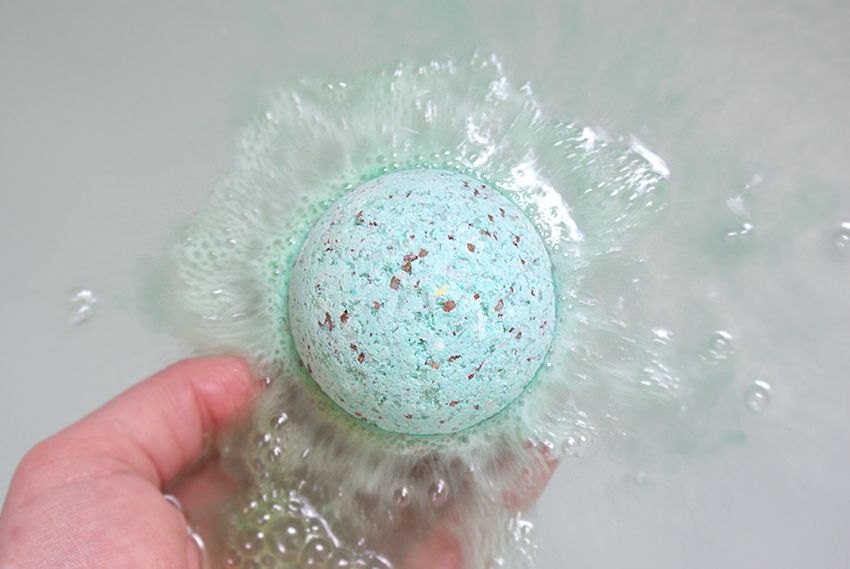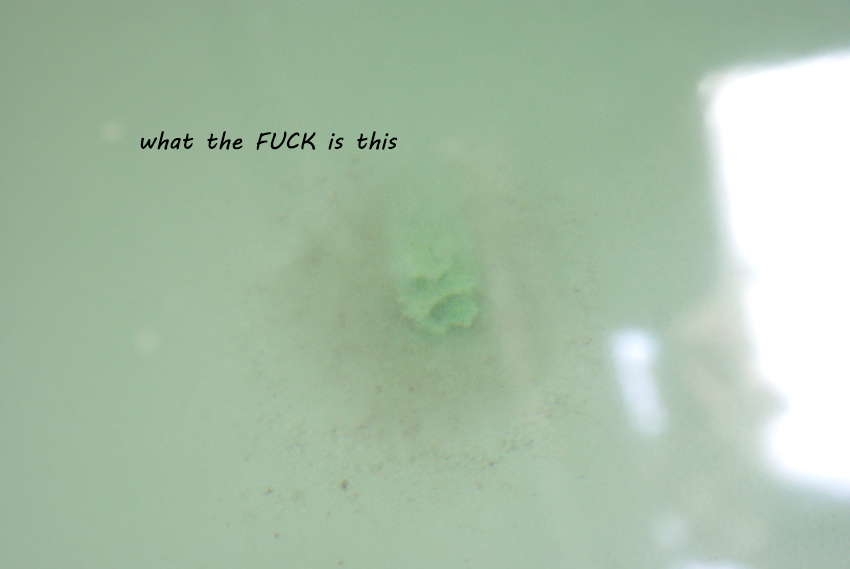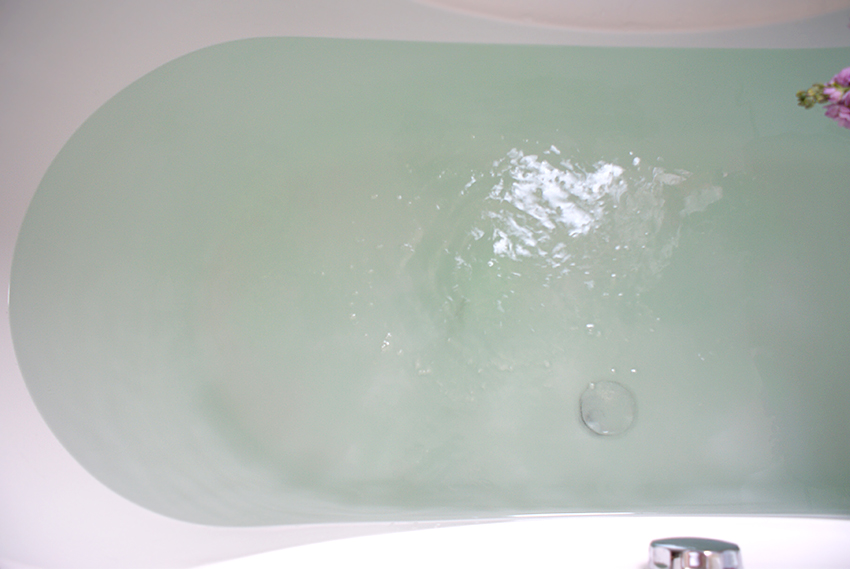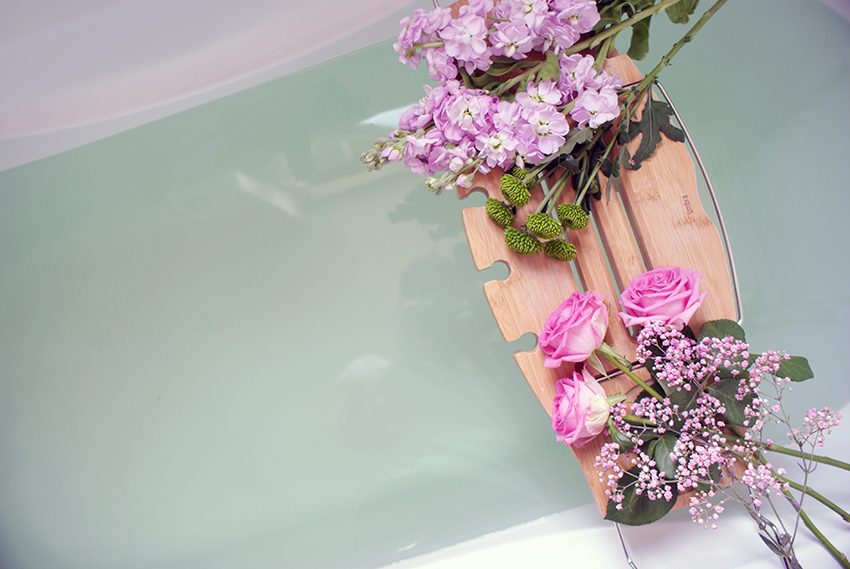 What do I think?
So.. that's a big disappointment. It sank directly to the bottom of the tub, where it stayed in one place to dissolve. There's barely any color coming off, and I could definitely forget about the aesthetically show I was hoping for. Maybe I'm just spoiled by the other decadent bath bombs, but I would at least expect a bit of a show. Maybe even a surprise color inside? But no, it's just a bit of fizzing and a tiny bit of color. The scent is very present though.. but I'd like my bath bomb to be more than just a scent.
By the way, what's up with my Geo Phyzz looking like a devil's head under water? Or am I the only one who sees that? Genuinely scared here 😂
You would think this bath bomb is a dud, which is an older or faulty bath bomb. A bath bomb can become a dud if it is stored for too long, so that moisture gets extracted from the bath bomb, making it heavier. As a result of this, it sinks directly to the bottom, even though it still gives off color and scent. But.. Geo Phyzz is not a dud. It's, apparently, normal to sink because of the heaviness of the sea salt in it. Geo Phyzz is simply to heavy to float. At least we have that in common.
The sea salt did dissolve into the water quickly, which is a relieve, because sitting on a grain of sea salt is NOT funny. Been there.
Geo Phyzz is an aromatic, small bath bomb that, I think, is more suitable for a foot bath. I don't like it in my bath, because it barely colored the water, it was just a very pale, almost translucent greenish shade. I have to admit that all the sea salt made my skin immensely soft afterwards, it felt so good. But, I wouldn't buy it again..

Lush Geo Phyzz Bath Bomb costs £3.95 (England) / $5.95 (USA).