Review: Lush Prince Charming Shower Gel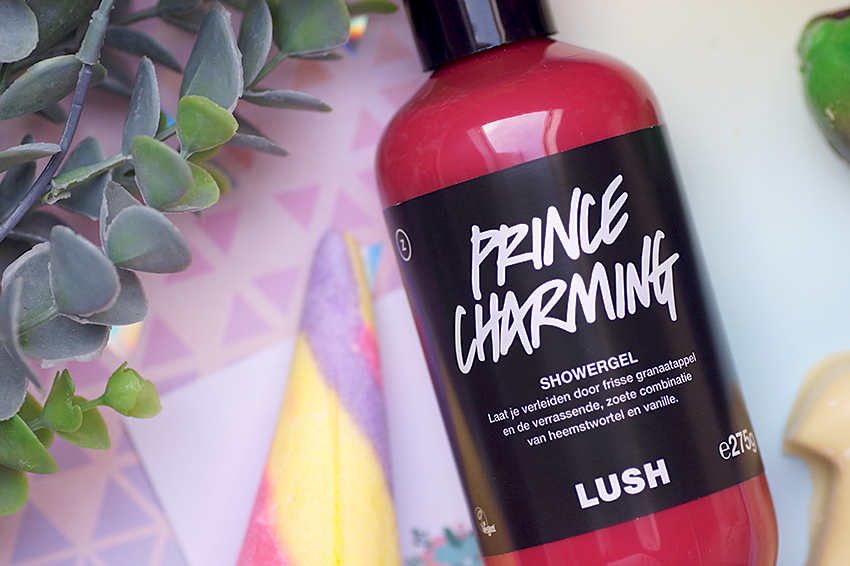 When I saw Prince Charming making a comeback this year, I was so thrilled. I had just one bottle left of this wonderful shower gel, and it expired in like, 2014 or so. It had practically become a collectors item rather than a product I still use daily, so I was kinda in need for a new bottle. When the Valentine's Day collection was launched I immediately grabbed myself a bottle of this lovable shower gel. A few days later, this handsome looking Prince Charming was delivered to my doorstep. Not on a white horse, but in the hands of the mail man.
If you're curious about this product, make sure you keep on reading!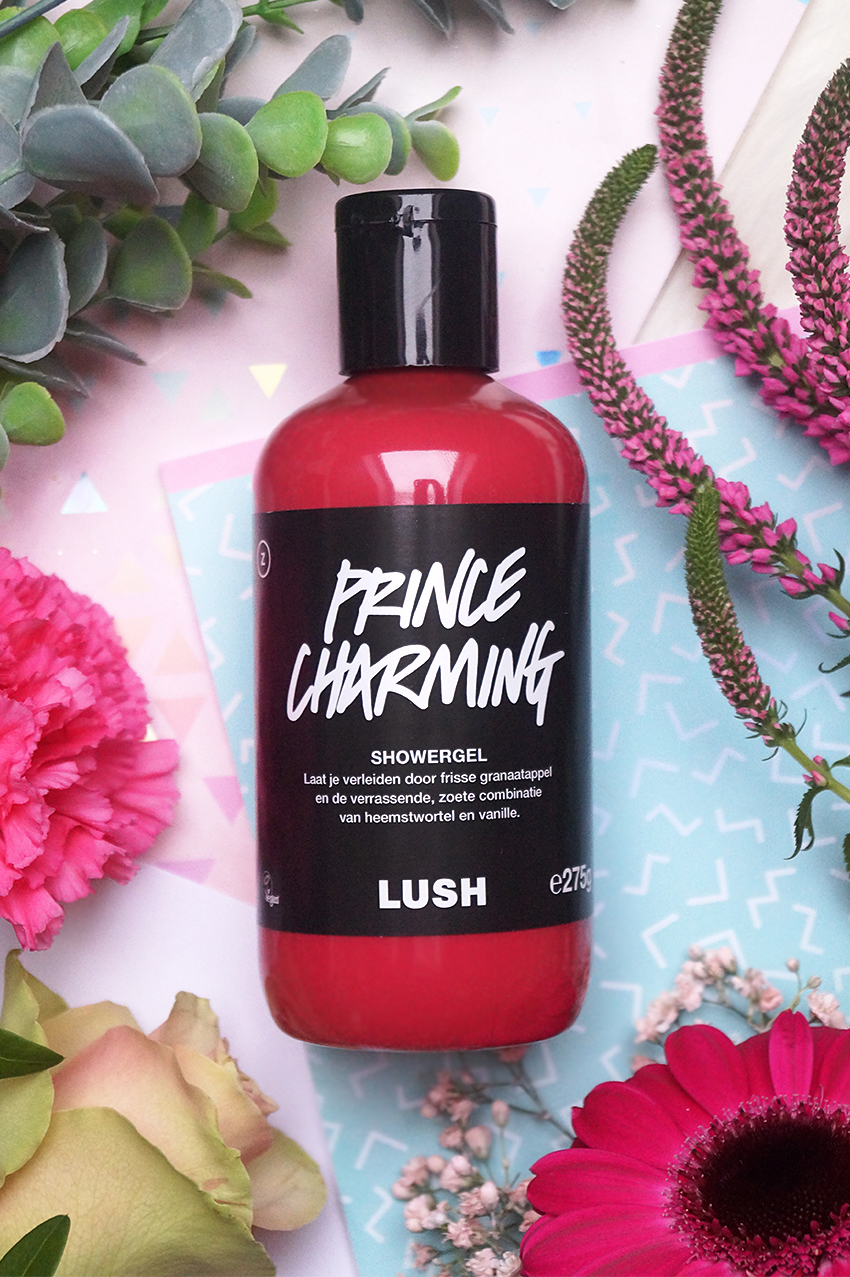 What is it?
Lush Prince Charming Shower Gel costs £14.95 / $22.95 for 275 grams. It's also available in 120 grams and 575 grams, and as a naked shower gel as well. This shower gel is gorgeous looking, with its pink, almost red, opaque color. It almost looks like a shower cream! The consistency is that of a regular shower gel though, nothing like the sulphate-free Nana and Almond Blossom. Prince Charming is part of the Valentine's Day collection, so don't wait to long picking up this handsome.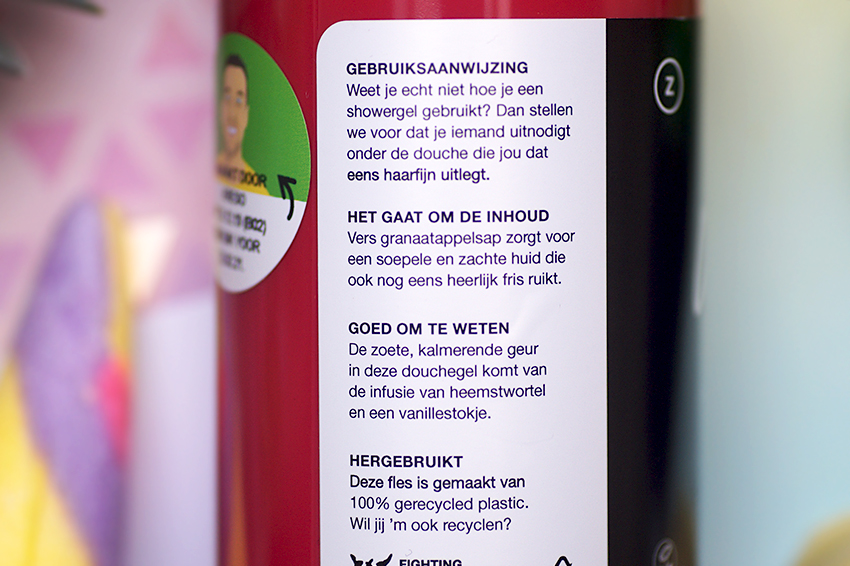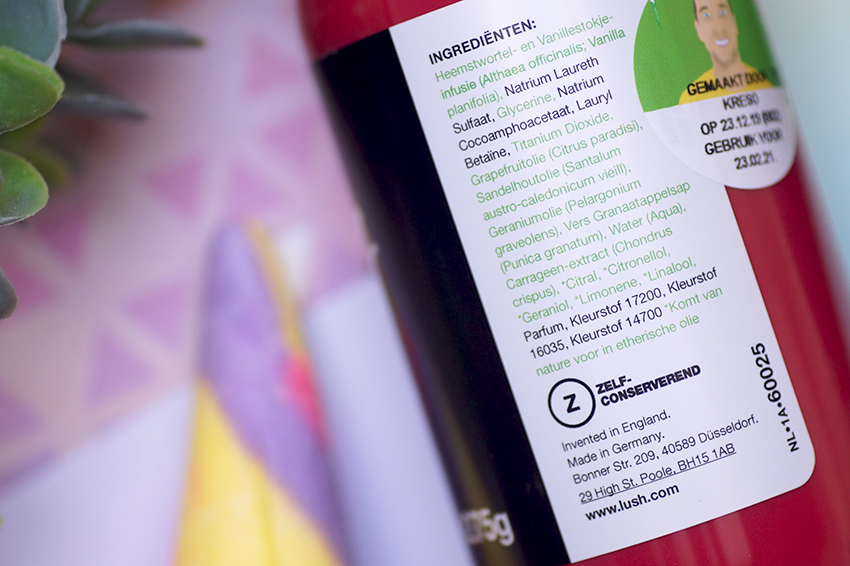 What's inside?
Ingredients: Marshmallow Root and Vanilla Pod Infusion, Sodium Laureth Sulfate, Glycerine, Sodium Cocoamphoacetate, Lauryl Betaine, Titanium Dioxide, Grapefruit Oil, Sandalwood Oil, Geranium Oil, Fresh Pomegranate Juice, Water (Aqua), Carrageenan Extract, *Citral, *Citronellol, *Geraniol, *Limonene, *Linalool, Perfume, Colour 17200, Colour 16035, Colour 14700
The first ingredient is marshmallow root and vanilla pod infusion. It's soothing for the skin, provides a lovely scent and is anti-inflammatory. Grapefruit oil has a cleansing and brightening effect on the skin, but also gives the scent a a fruity boost. Sandalwood adds a warm and woody note, but also soothes the skin. Geranium smells sweet and rosy, and is used for its toning and balancing effect on the skin. Fresh pomegranate juice cleanses and brightens the skin.
Scent
I am delighted to announce that Prince Charming has retained its gorgeous scent: it smells the same as in 2014. To me, this scent is really delightful. The scent is tangy fresh — you can really smell the grapefruit in it, but also the pomegranate. Grapefruit smells (and tastes) a little sour and bitter, and that's exactly what can be smelled in this shower gel. The pomegranate adds a bright and fruity note, while the vanilla and geranium weakens the bitterness, creating a perfectly balanced mix between fruity and sweet. It's like a festive ponche scent. This shower gel is such a bright and cheerful treat for every morning. The scent makes me happy, while there's a lot of people who hate this scent. Some even think it smells of pickles! 🤨 But to me, it's an amazing scent. It's really a 'love it or hate it' scent.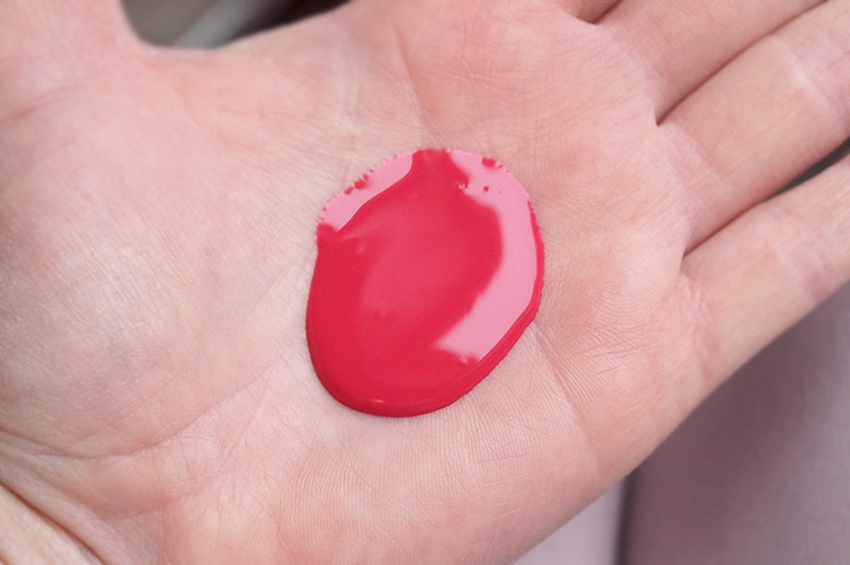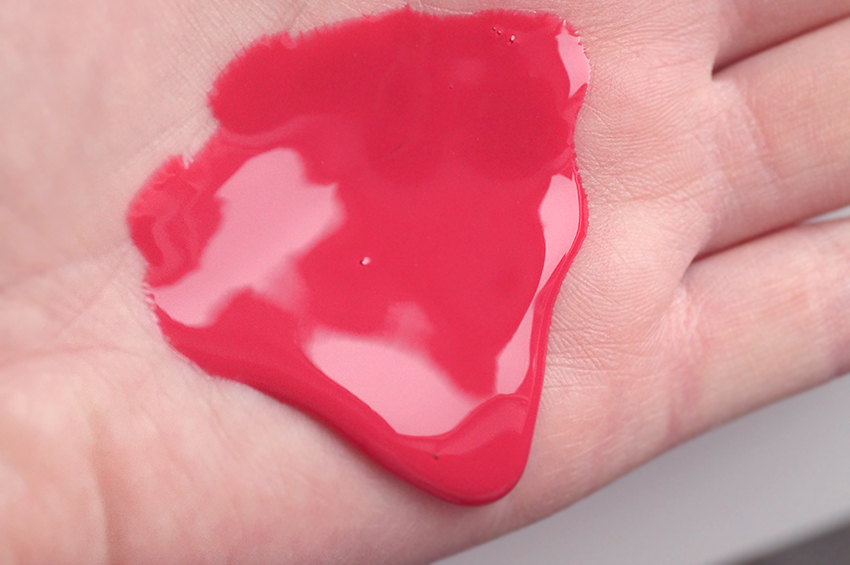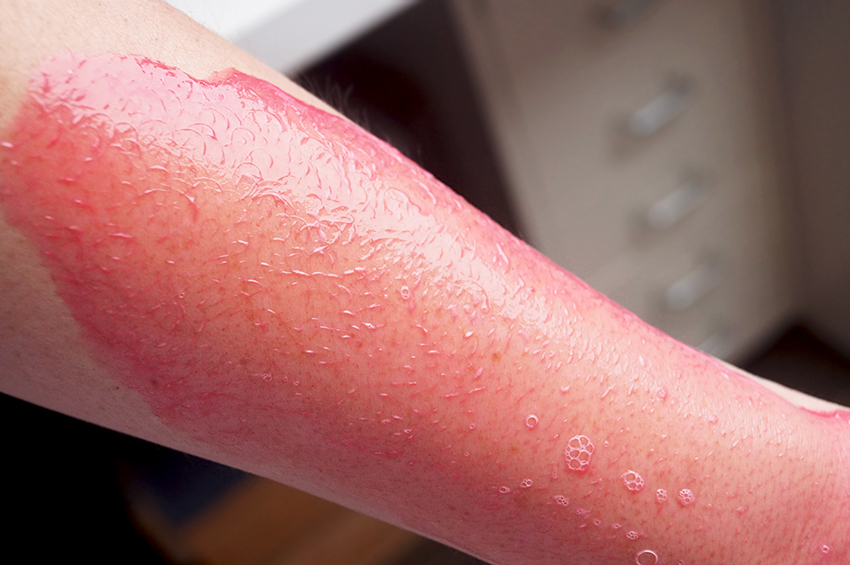 What do I think?
In the shower I only need a little bit of the shower gel to create a good lather. The scent is well present while using the shower gel, and the fruity and tangy notes of the pomegranate fill the entire bathroom. This shower gel has pretty strong synthetic colors in it, meaning both you and the shower will be covered in red splatters after showering. After showering (and rinsing off the splatters from the wall), my skin feels amazingly soft! It's also smooth and more hydrated, and there's even a beautiful, radiant glow on my skin. I can smell the grapefruit subtly on my skin, just not for long. But wow, what a treat this is for the skin! Not only can I see a difference, but I can also feel it.
I'm beyond happy with my new bottle of Prince Charming. It smells amazing, but it's also great for the skin. If it were up to me, they could release a lot more products with this scent. If you're unfamiliar with this scent, I'd suggest you ask for a sample first, or visit a Lush store near you — this is really a scent you either love, or despise.

Lush Prince Charming Shower Gel (England) / (USA).