Review: Lush Tadaima Okaeri Bath Bomb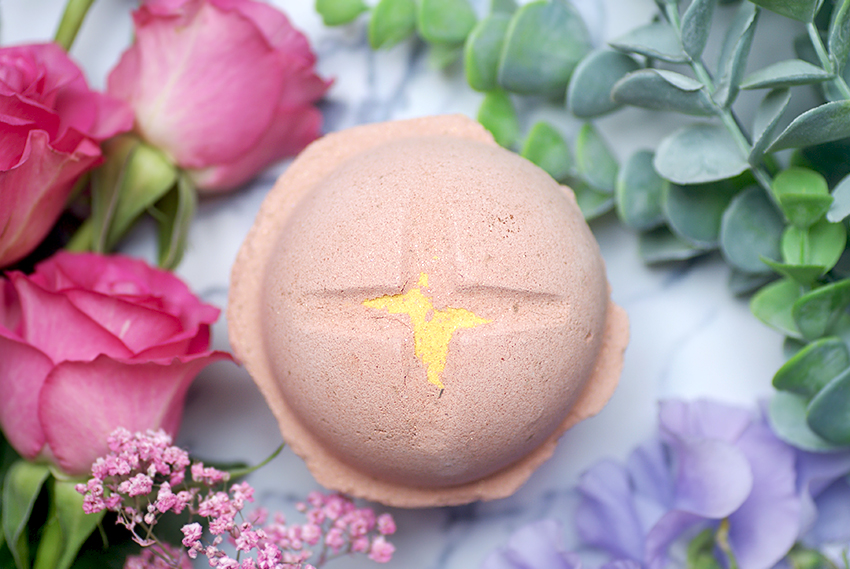 Why I've had this bath bomb laying around for more than a month, is anyone's guess. Somehow I never chose this bath bomb to take with me to the bathroom, until yesterday. And oh my, what do I regret not buying 32 more of these! Seriously, it's my new favorite from the entire Harajuku range. Today I'll share my experience with you, so you're curious about this bath bomb, then keep on reading.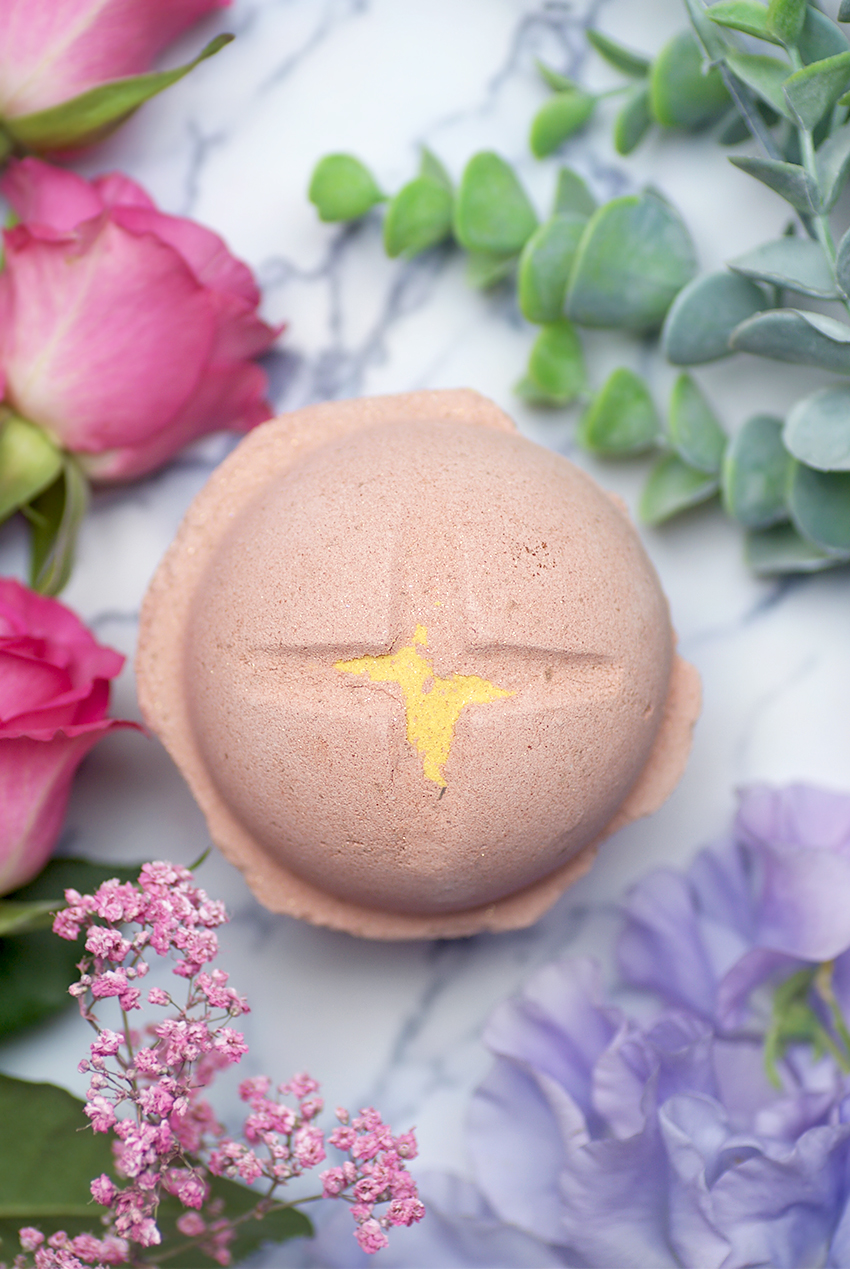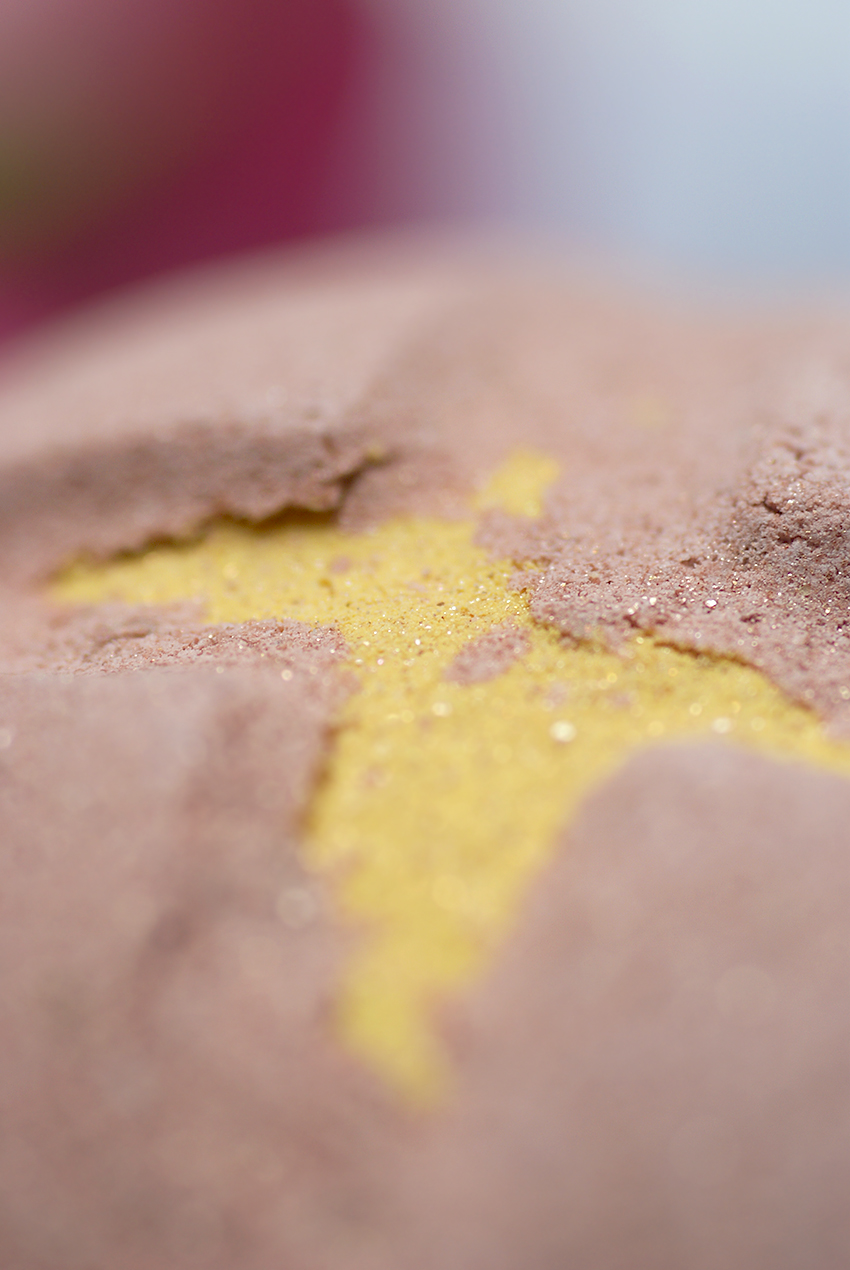 What is it?
Ingredients: Sodium Bicarbonate, Citric Acid, Cream of Tartar, Sandalwood Oil, Tonka Absolute, Vanilla Absolute, Titanium Dioxide, Water (Aqua), Sodium Coco Sulfate, Cocamidopropyl Betaine, Synthetic Fluorphlogopite, Tin Oxide, Dipropylene Glycol, Silica, *Benzyl Benzoate, Coumarin, *Linalool, Perfume, Colour 77491, Colour 19140, Colour 19140:1
Lush Tadaima Okaeri Bath Bomb costs £5.95 / $9.95 and is part of the temporary Harajuku range, consisting of 54 new, exclusive bath bombs. I really have no idea how to pronounce it, but I think it will be something like 'ta-daj-ma o-ka-rie'? Anyhow, I got this bath bomb as a gift from Lush. And even though I wasn't blown away by its looks, except for the glitter part, the scent had me heads over heels. I mean, it looks nice, but it's the scent that really stood out for me.
It contains sandalwood, tonka and vanilla, a lovely combination that provides a warm but also sweet scent. Sweet as in, brown sugar sweet. The syrupy tonka and vanilla are quite dominant in this scent, but there's an underlaying layer of the warm and woody sandelwood. It's such an amazing scent, I get hungry just by smelling it. (But then again, I'm always hungry)
Play the videos in 2160p quality and on full screen for the best experience! The first video has been speeded up.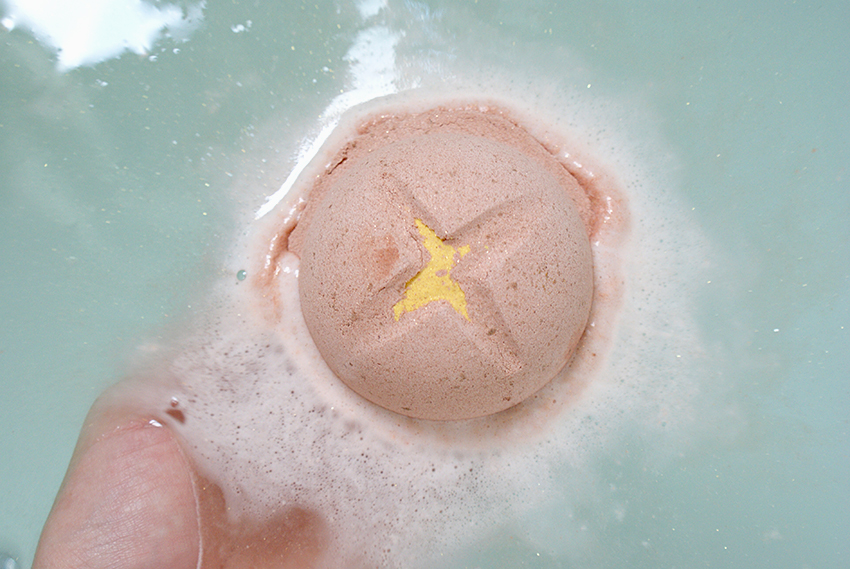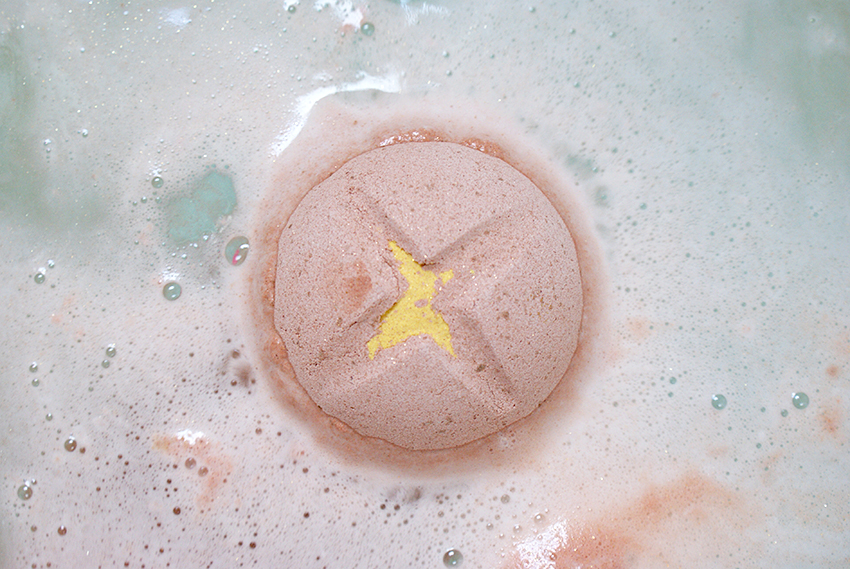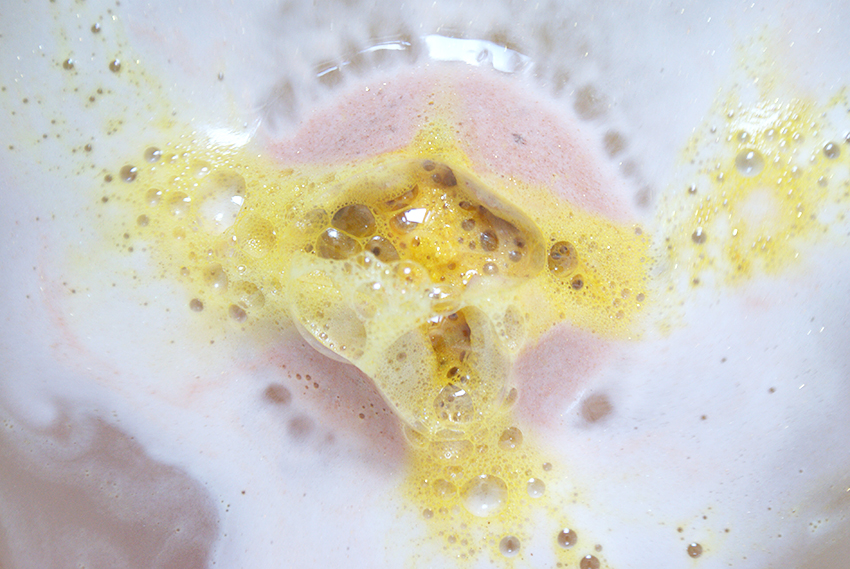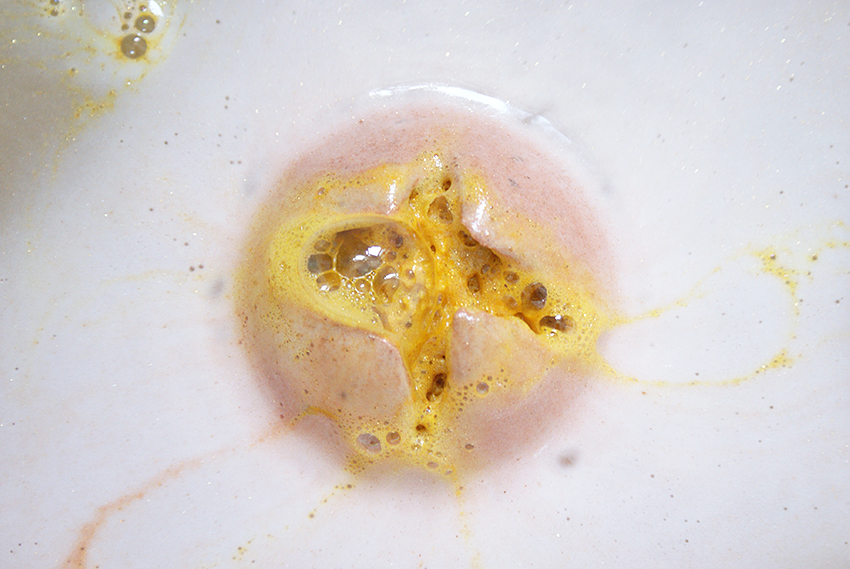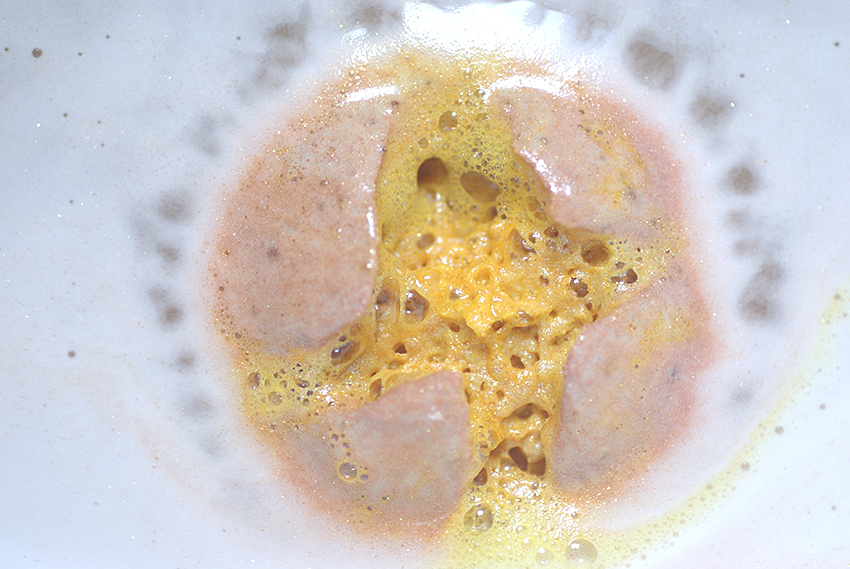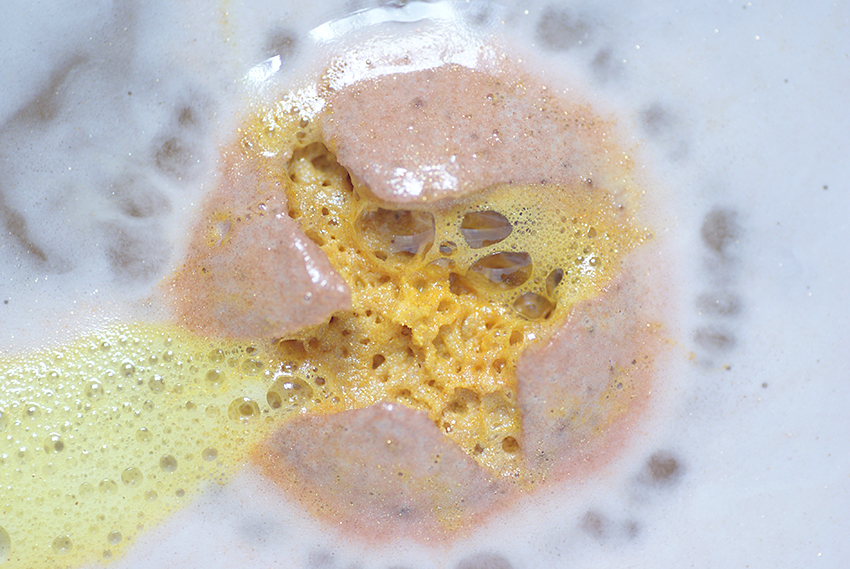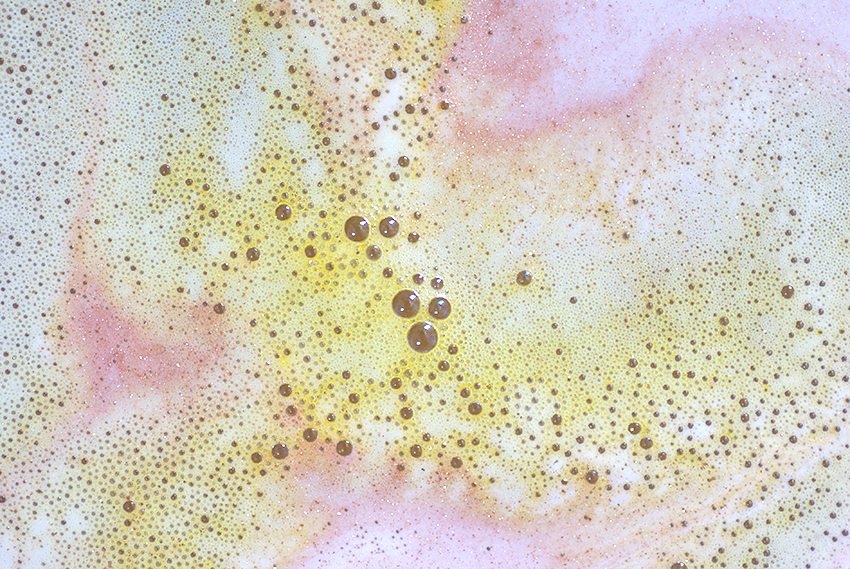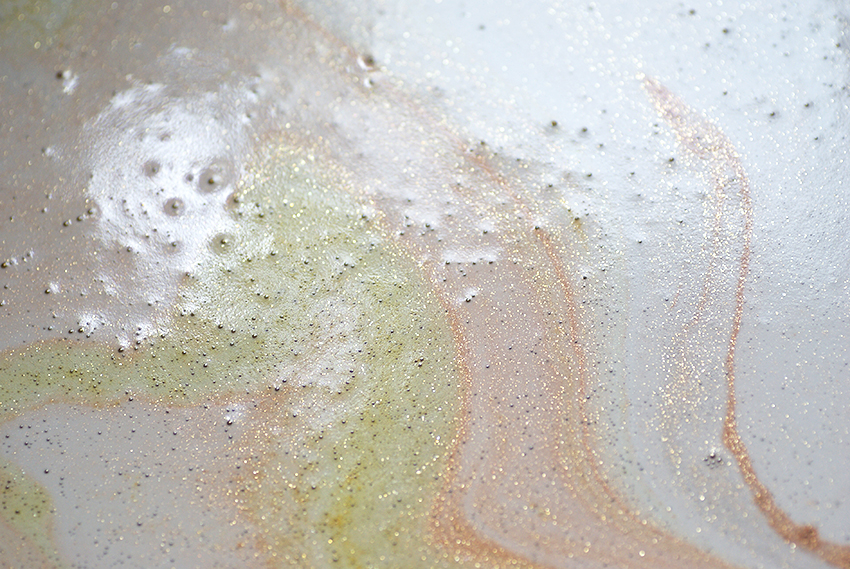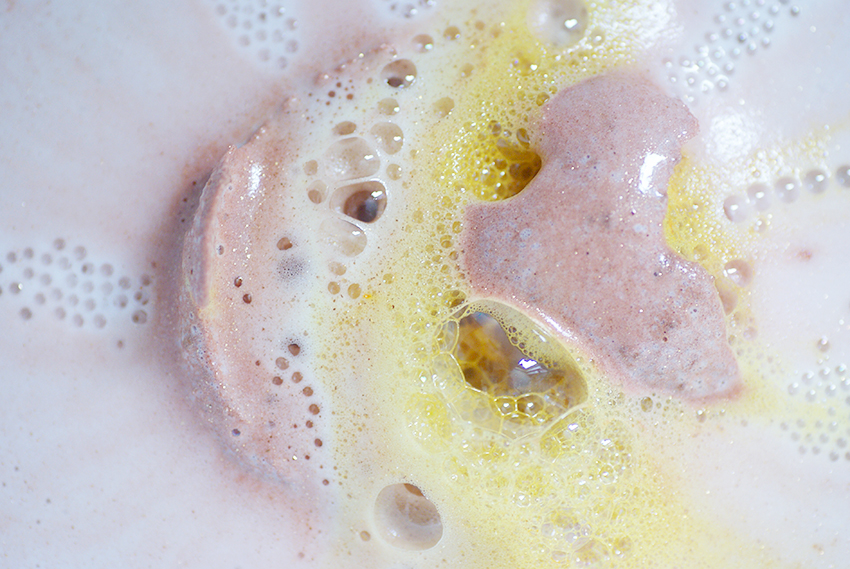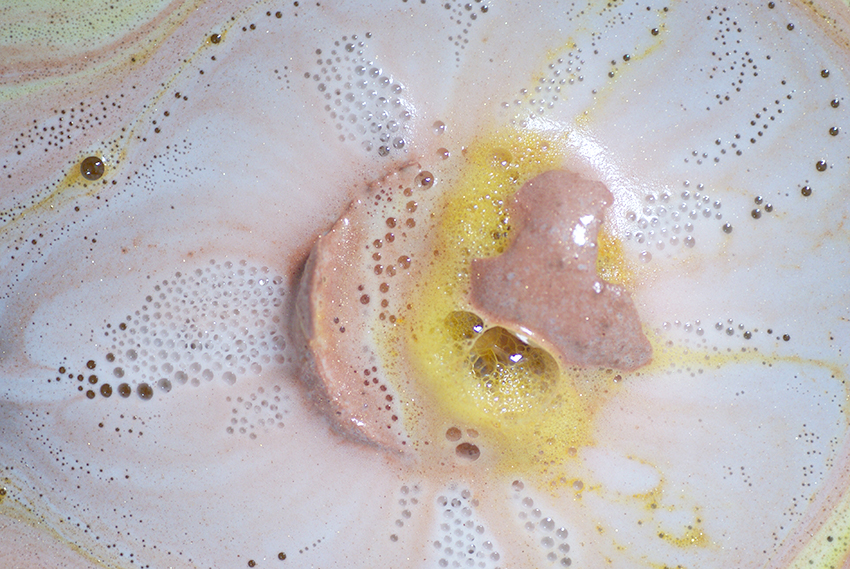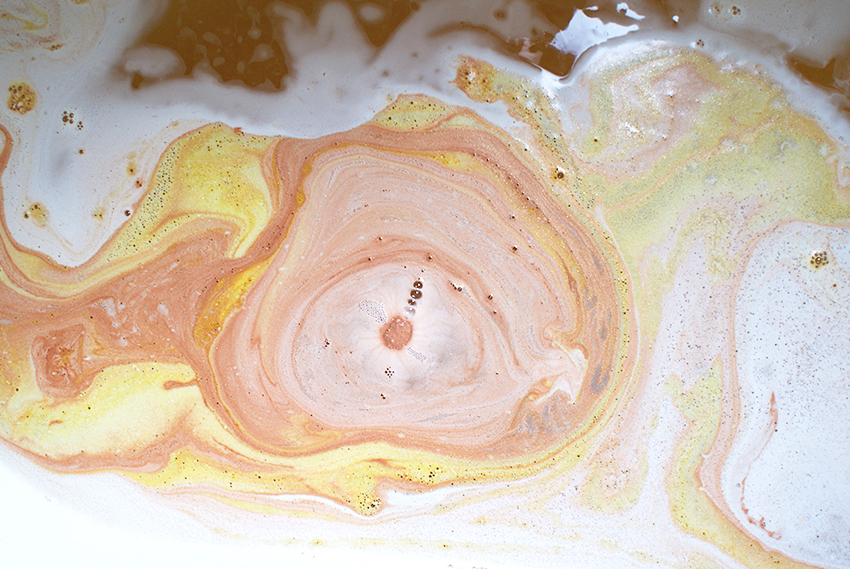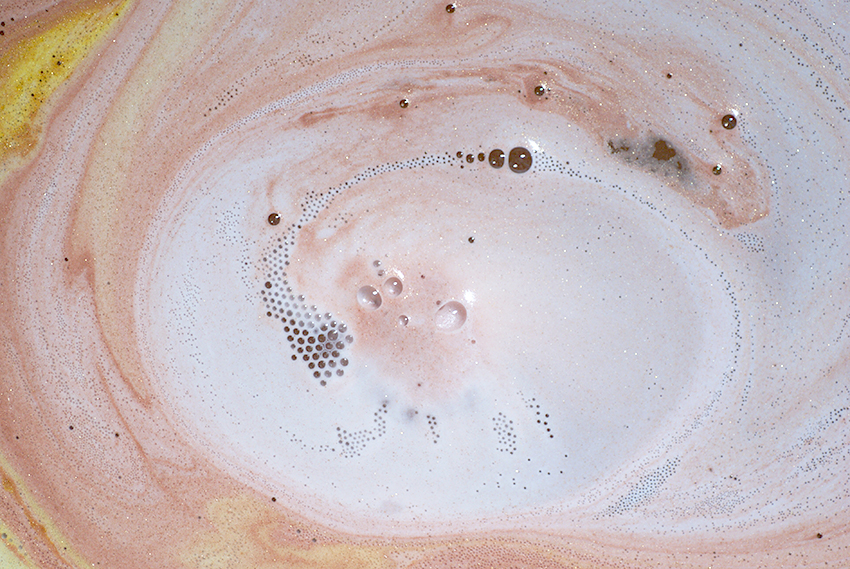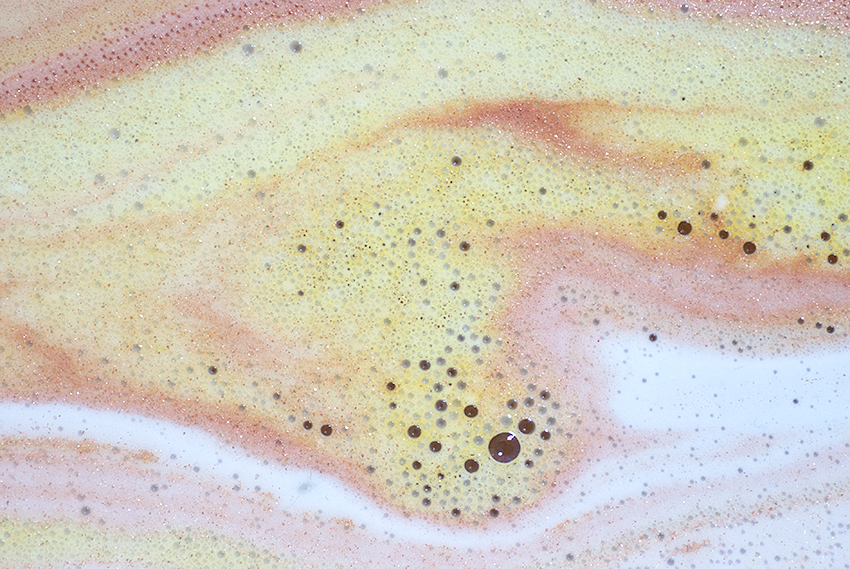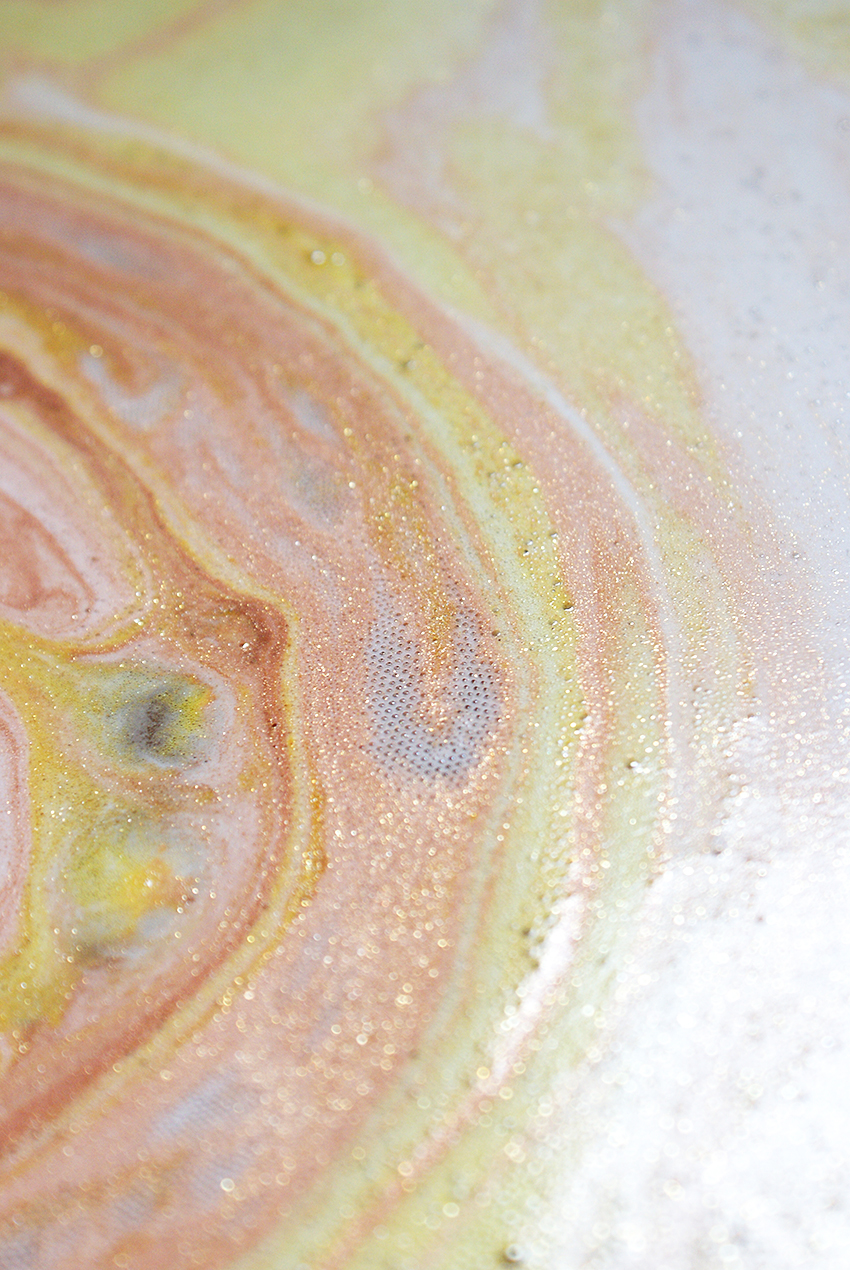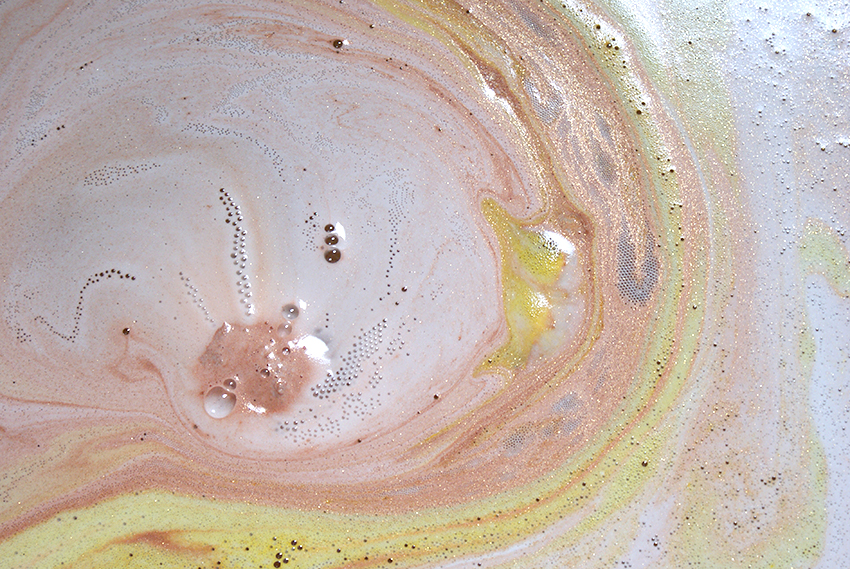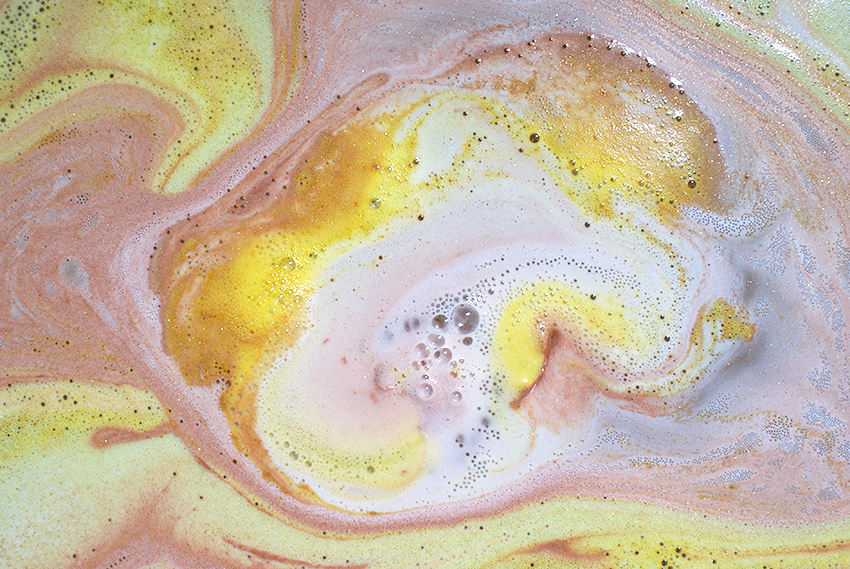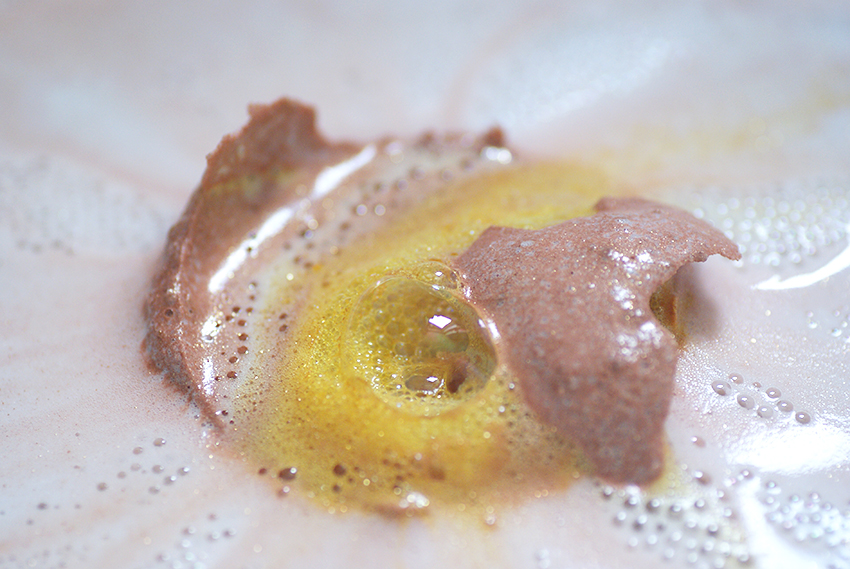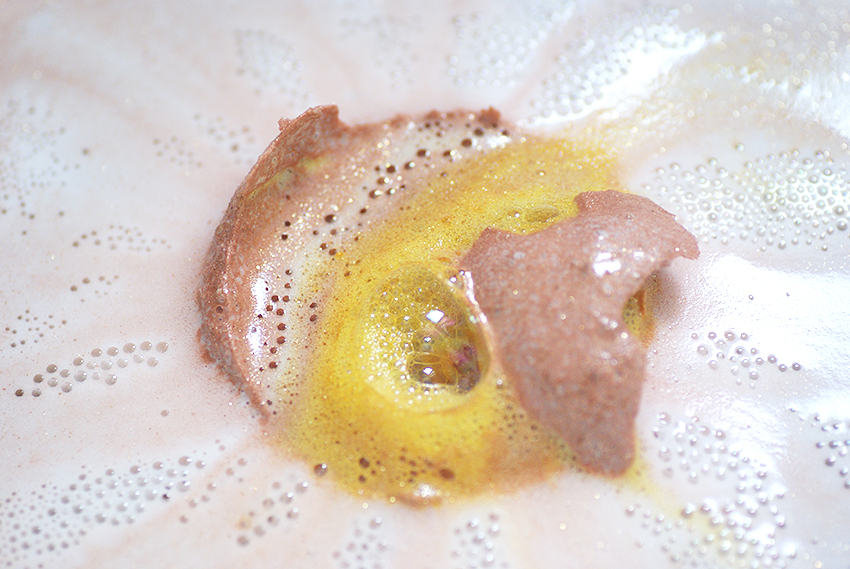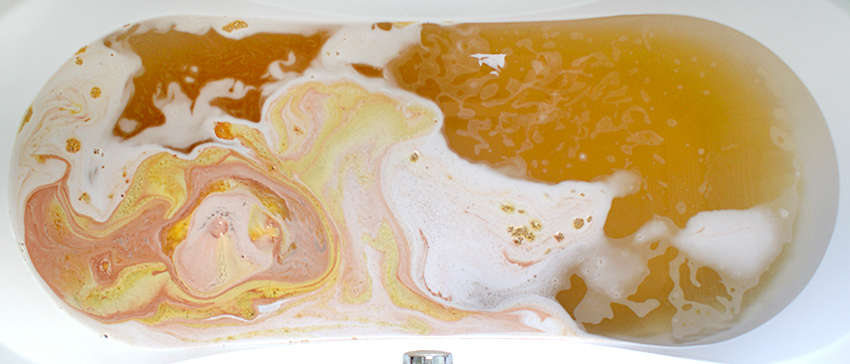 What do I think?
When I drop Tadaima Okaeri into the water, it does not immediately starts fizzing. For a moment I'm afraid that I left it in my room for too long, but then it starts splurting out foam. The yellow center is now visible and the bath bombs rocks back and forth while floating through the bath. There's yellow, white, brown, pink-ish shades of foam and colors, all covered in a layer of golden lustre. I can notice a spicy, sweet caramel scent and with the rain outside, for a moment it's like it's fall instead of spring. Tadaima Okaeri is so much more beautiful than I thought, it also a very comforting bath bomb. There's yellow and brown swirls on the surface, white foam and golden glitters everywhere. One of the prettiest bath art from the Harajuku range!
The water eventually becomes honey-colored, full of golden lustre. When you wave your hand through the water you can see the glitters pulsate under the surface, it's a beautiful sight — especially if you turn on the flash on your phone! This is, together with pink baths, my most favorite baths. I can lay in here for hours, until I'm completely shriveled up. The sugary spicy smell was very well present during the first half hour of bathing, and afterwards my skin felt softer. The left over (plastic free) glitters were very easy to rinse away. I have a new favoriete!

Lush Tadaima Okaeri Bath Bomb costs £5.95 (England) / $9.95 (USA).

One Response to Review: Lush Tadaima Okaeri Bath Bomb