Review: Lush Snowcake Liquid Perfume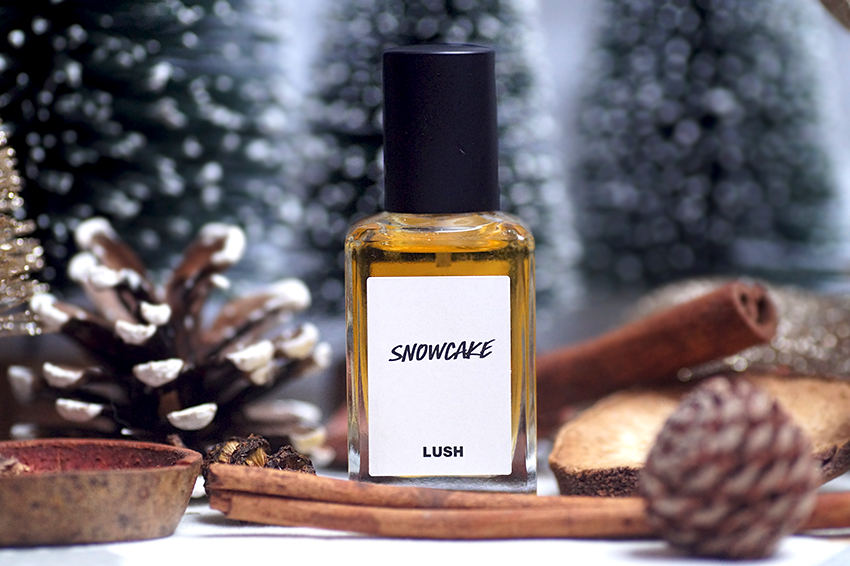 I was pretty hesitate when I saw the new perfumes in the webshop. Did I wanted to buy this perfume or not? I was planning on a no buy month, since paying for every product on my blog can get a bit expensive (especially with all those releases lately!). Don't get me wrong: I LOVE buying Lush for my blog, and I mostly buy stuff I really use myself, so it's two birds with one stone for me. But still, I wanted to try to not buy Lush for a month. And I didn't even plan on buying those new limited perfumes! And as you can see, that went really well! 🙄 After a long discussion with myself, I decided to buy Snowcake perfume. And while I was at it, why not buy 29 High St. as well? Yeah, I'm weak lol. Anyway, enjoy this Snowcake perfume review! I broke my no buy month for it, so y'all better read it.
If you're curious about this product, make sure you keep on reading!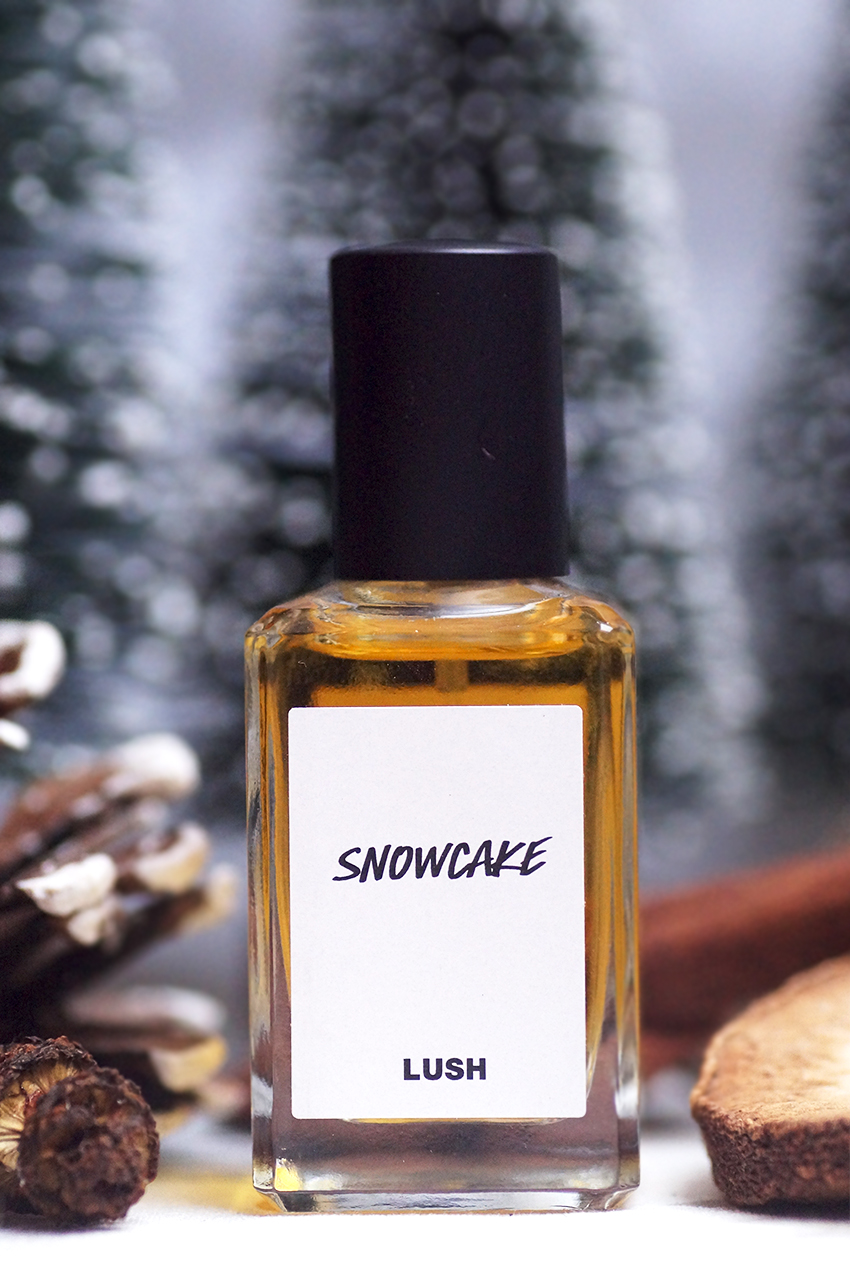 What is it?
Snowcake Liquid Perfume costs £20.00 for 30 ml. This perfume, along with five other perfumes, are part of the Community Favorites of the month of November. This means, they're for sale temporary. At the moment of this writing, it's still available! It's only available in 30 ml and it's in its classic glass bottle. Snowcake isn't a new scent — it's a longstanding wintry scent family by Lush. The shower gel was recently released, and the Christmas range also contained Rudolph bath bomb, sharing the same scent. Years ago, I used to have the Snowcake scented hand cream called Smitten, but of course there's also the popular Snowcake soap that got discontinued years ago. So Lush, if you read this, we want all these products back. Thanks.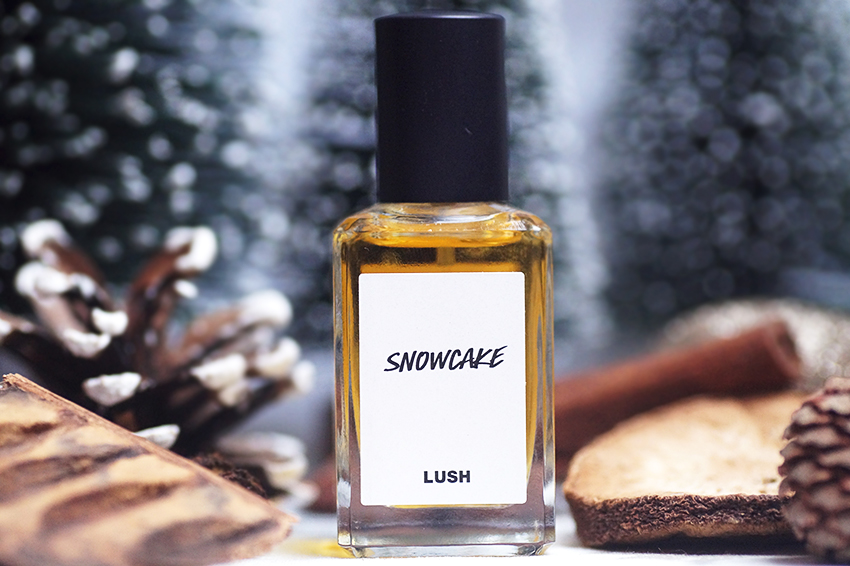 What's inside?
Ingredients: DRF Alcohol, Perfume, Benzoin Resinoid, Cassie Absolute, Rose Absolute, *Benzyl Benzoate, *Benzyl Cinnamate, *Cinnamal, *Citronellol, *Geraniol, *Isoeugenol
Snowcake contains the exact ingredients of which it smells like — benzoin resinoid, cassie and rose. Benzoin resinoid is a warm, sweet and vanilla-like scent, which is the base of this scent. In addition, cassie provides more depth and warmth to the scent. In my opinion, the cassie makes the overall scent slightly sweeter, almost marzipan-like. Then there's rose, which gives the scent a tiny hint of floral, although I don't recognize the floral notes myself. I think the scent's rather sweet and spicy, like spicy almond marzipan.
I know Snowcake as a creamy, sweet marzipan scent. A scrumptious, delicious, festive, cozy winter scent. It's perfect for the holiday season. The base of the scent of sweet almonds, with an extra portion of sweetness and spiciness, giving this scent its depth and warmth. It's a scent that I have to be in the mood for, it's not an everyday scent for me. And that will I love everything Snowcake-scented!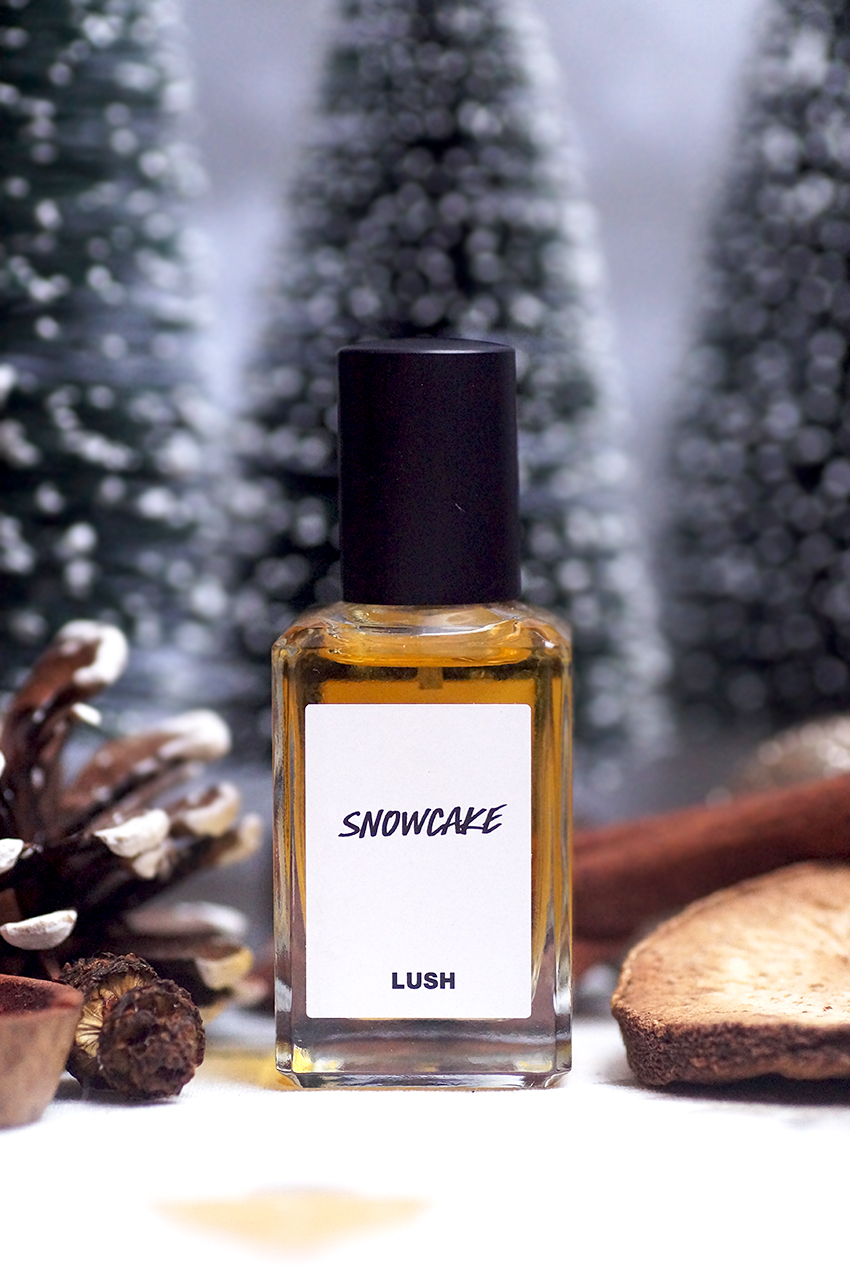 What do I think?
When I spray Snowcake on myself, my initial thought is "what the hell, i'm selling it!". The scent is very intense, too spicy and very pungent — almost chemical. Not at all that soft, sweet and creamy scent I'm used to from Snowcake products. But luckily, after half an hour, the strong smell fades and a soft, warm scent comes to life. It really needs some time to settle down. Apparently these top notes that give off the first impression are just too strong; they evaporate after half an hour, revealing the middle notes. After a few hours, the base notes come alive, these are the notes that you can smell the rest of the day. These middle notes and base notes are what Snowcake should smell like: soft, sweet and creamy.
Snowcake is a pretty strong scent, a single spray on my skin makes me smell Snowcake for hours. It lingers for the entire day, making it a great value for your money. The first half hour this perfume gives off a too strong scent for me, but once these top notes are gone, I love the perfume. It gilds my skin in creamy, warm and spicy almond scent. Normally I'm a big fan of the body sprays, since they're usually stronger than the perfumes, but Snowcake really is not inferior to the body sprays. If you're a big fan of Snowcake, you two could be a good match. I'm not sure if I'd use this perfume daily, but it's a good addition in my perfume stash. And because one spray is enough for a day, it's great value for your money!

Lush Snowcake Liquid Perfume costs £20.00 (England).

One Response to Review: Lush Snowcake Liquid Perfume