Review: Lush Cilla The Caterpillar Bath Bomb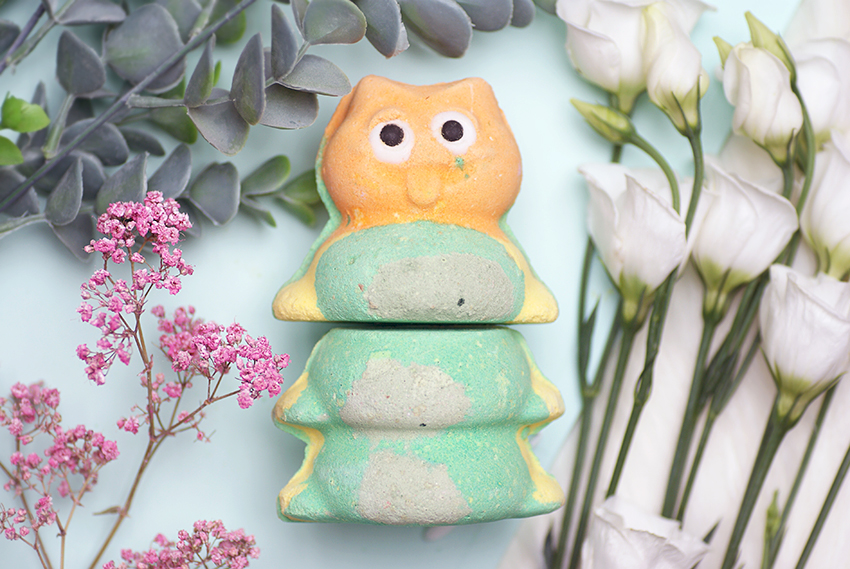 A few days ago you could read my review on Calm A Llama Party Piñata, and of course the other party exclusive, named Cilla The Caterpillar, could not stay behind. This cute lil caterpillar is temporarily for sale in the UK webshop. Believe me when I say: order that shit RIGHT NOW. Before they're gone. And I hear you thinking: "uh, but what if i don't like it?" Nah, believe me. You'll want this derpy caterpillar.
If you're curious about this bath bomb, then keep on reading.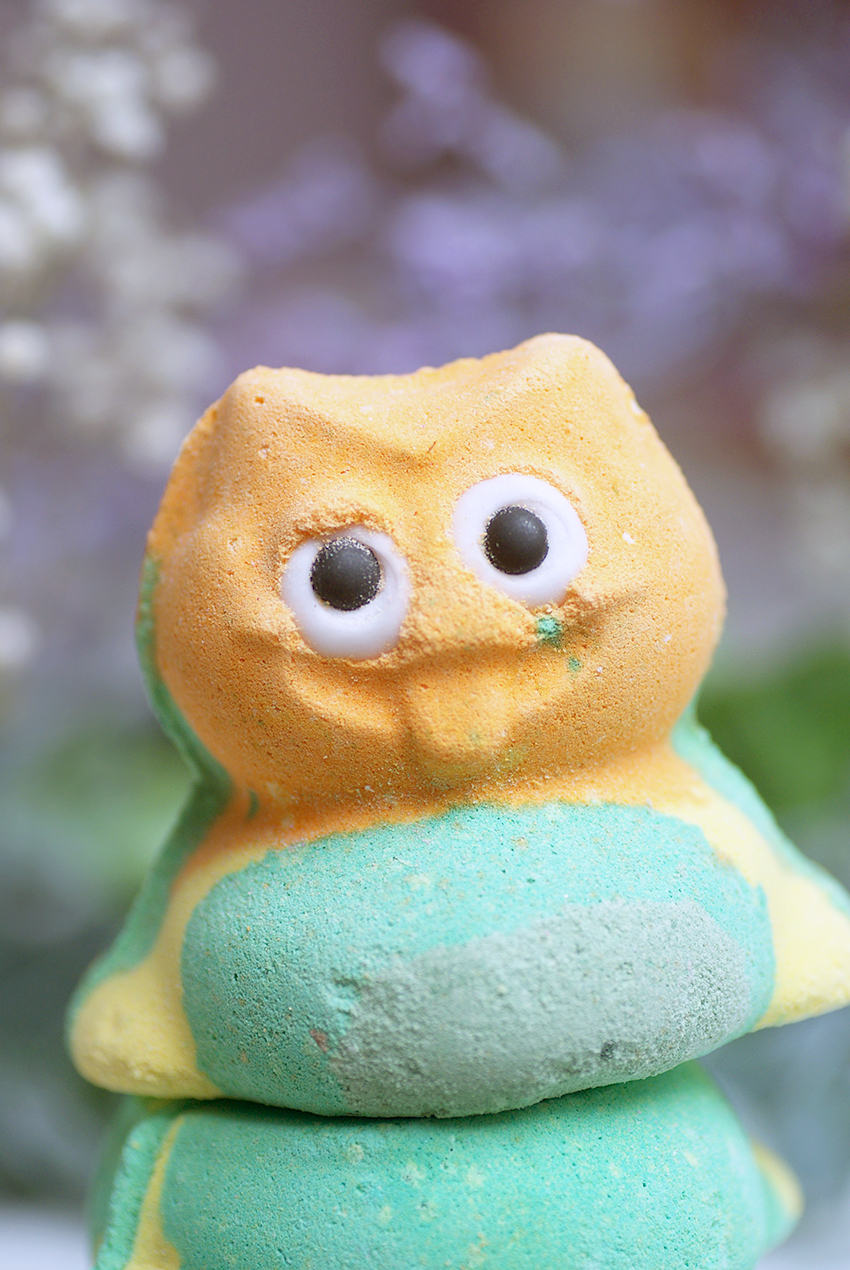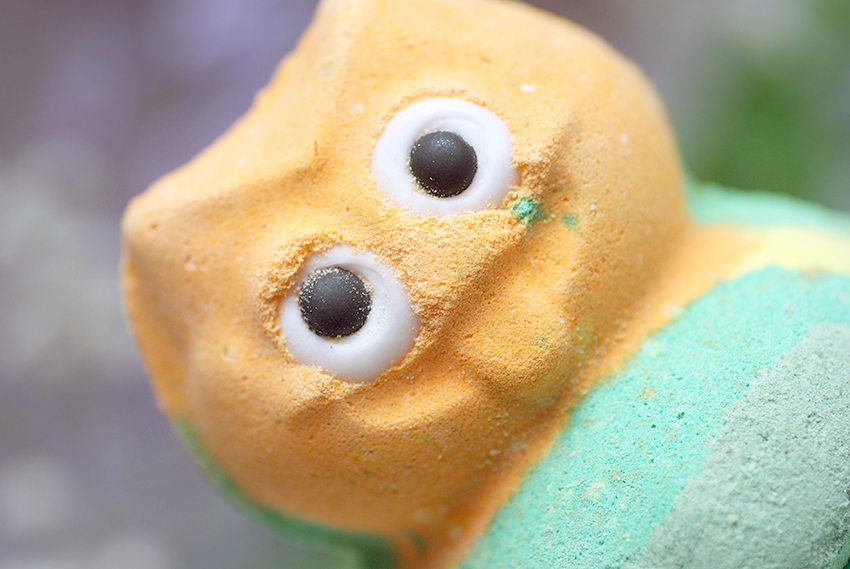 What is it?
Ingrediënten: Sodium Bicarbonate, Citric Acid, Jasmine Absolute, Tonka Absolute, Vanilla Absolute, Cream of Tartar, Water (Aqua), Chlorophyllin, Sodium Coco Sulfate, Cocamidopropyl Betaine, Coumarin, Butylphenyl Methylpropional, Perfume, Colour 15510, Colour 19140:1, Colour 47005, Colour 47005:1, Colour 42090:2, Candy Eye
Lush Cilla The Caterpillar Bath Bomb costs £7.95 and is normally only available when you book a party at Lush. This only applies to the stores in England, in case you were already rushing to your local shop somewhere else. Cilla consists of two bath bombs, so Cilla herself is a pretty big girl. You can use her for two baths, of use her as a whole, like I always do. It's up to you. Cilla looks cute, a bit derpy and I love her bright and cheerful colors. But.. she also smells delish!
This six-legged lady contains jasmine, tonka and vanilla. These are also the notes of Vanillary, which is a wonderful sweet and warm scent. I think she smells better than her llama friend, tbh. Don't tell the llama though. Anyway, now that I smell Cilla, I realize that I *really* need to buy the Vanillary body spray. It's such a great scent. Warm, sweet vanilla, hmm.
Play the video in 2160p quality and on full screen for the best experience! The video has been speeded up.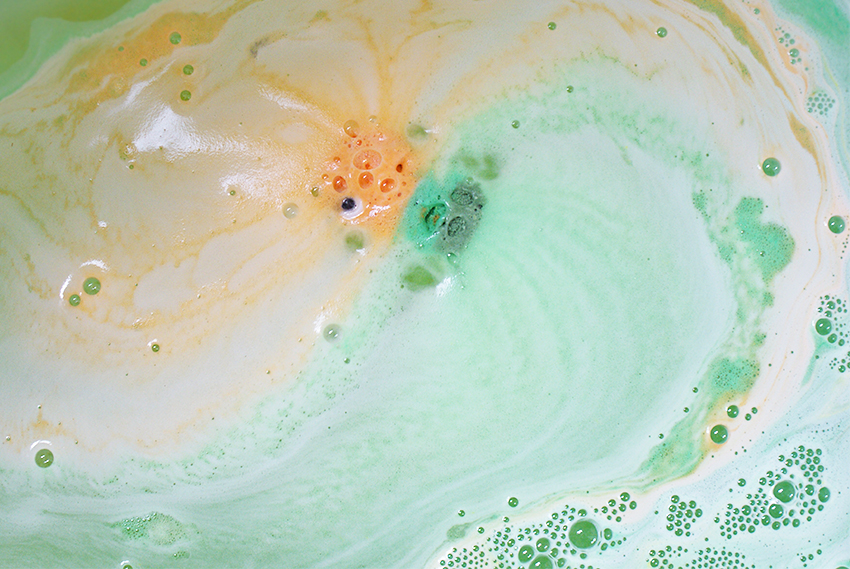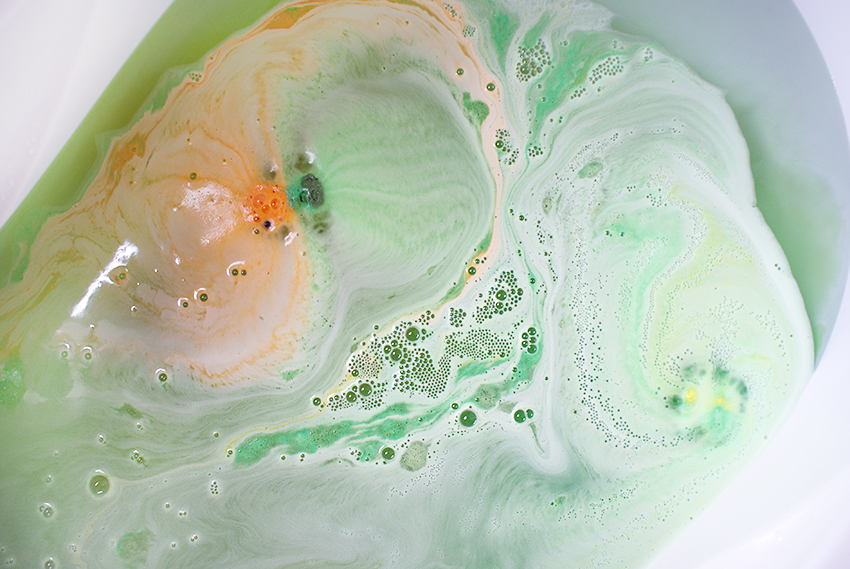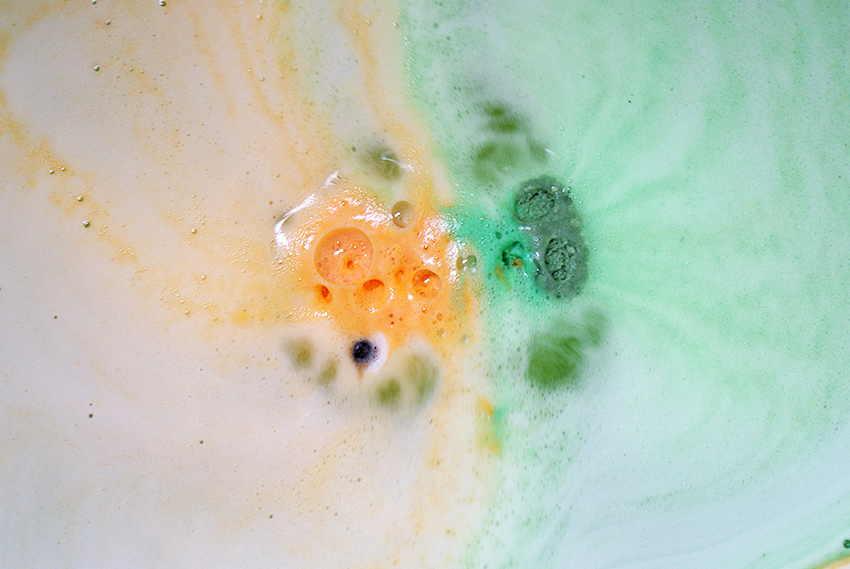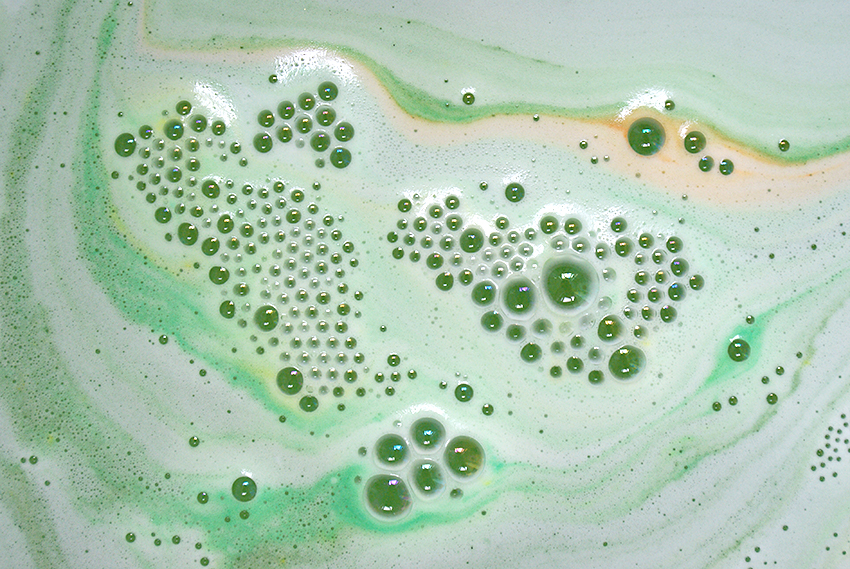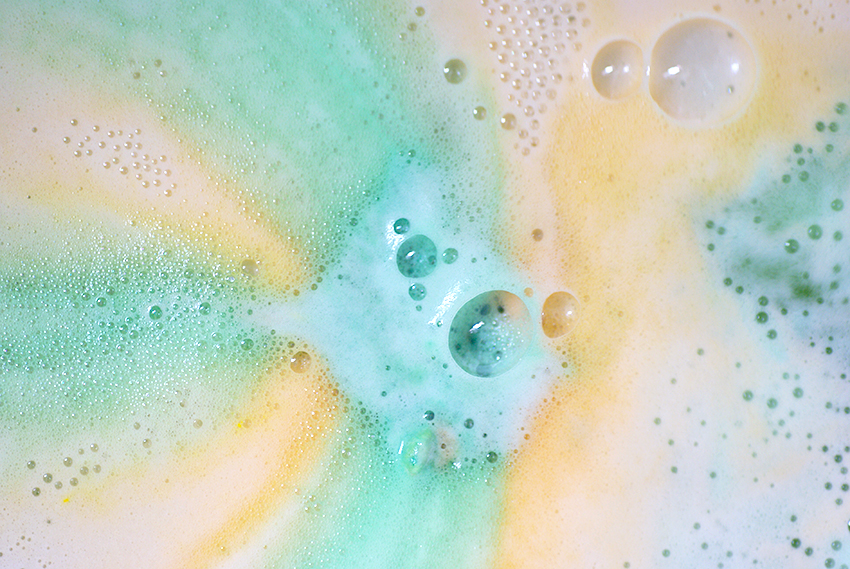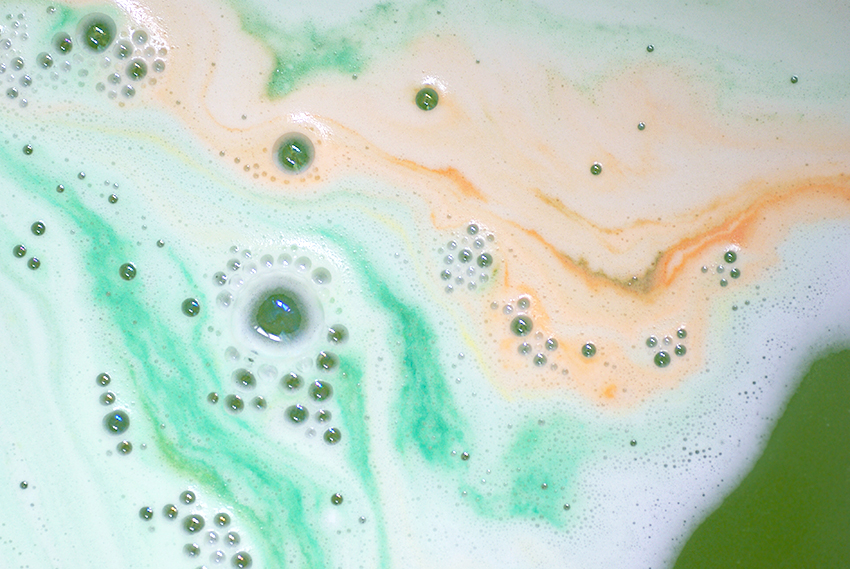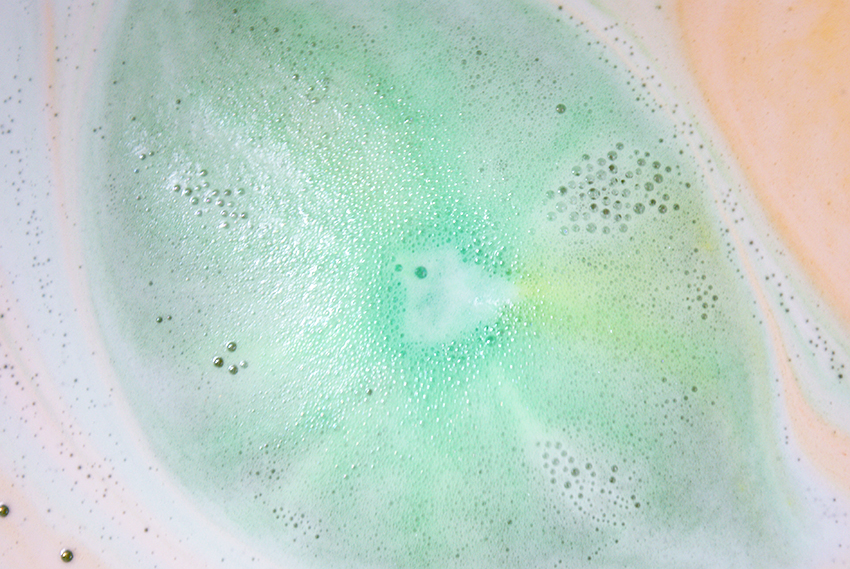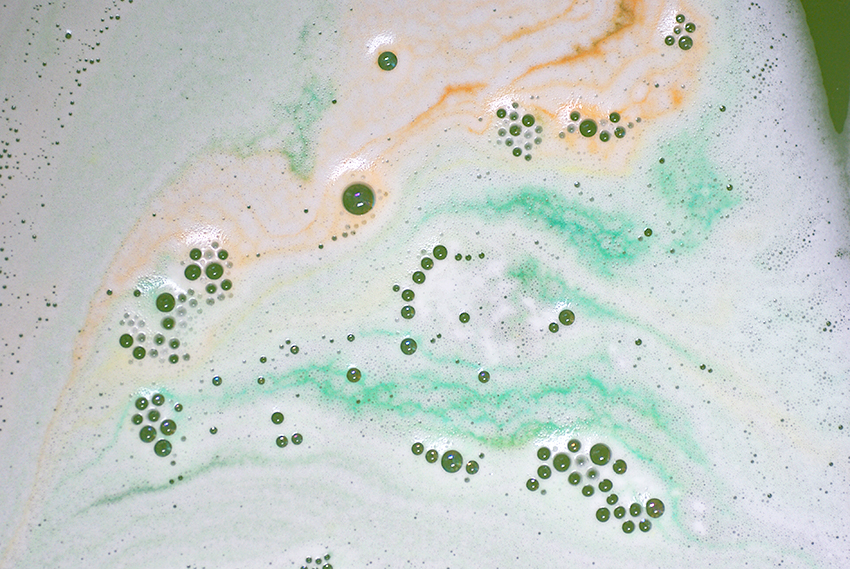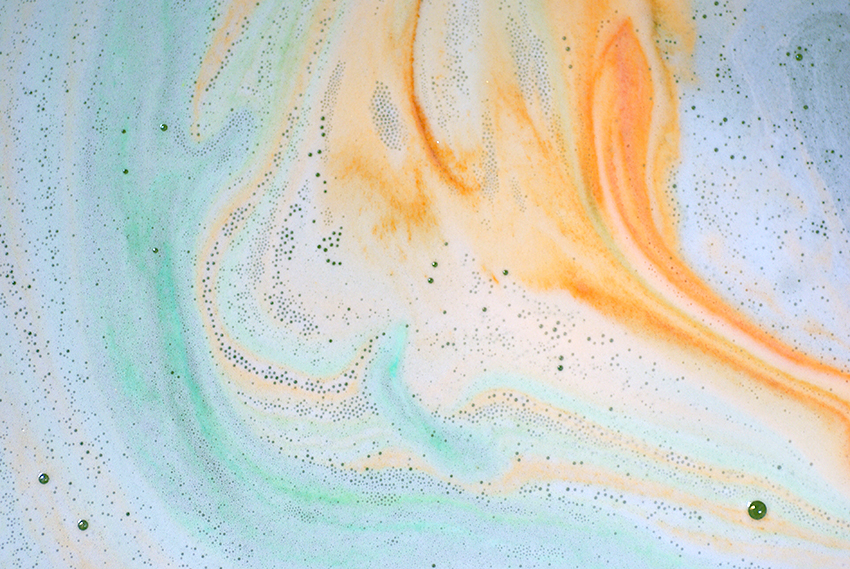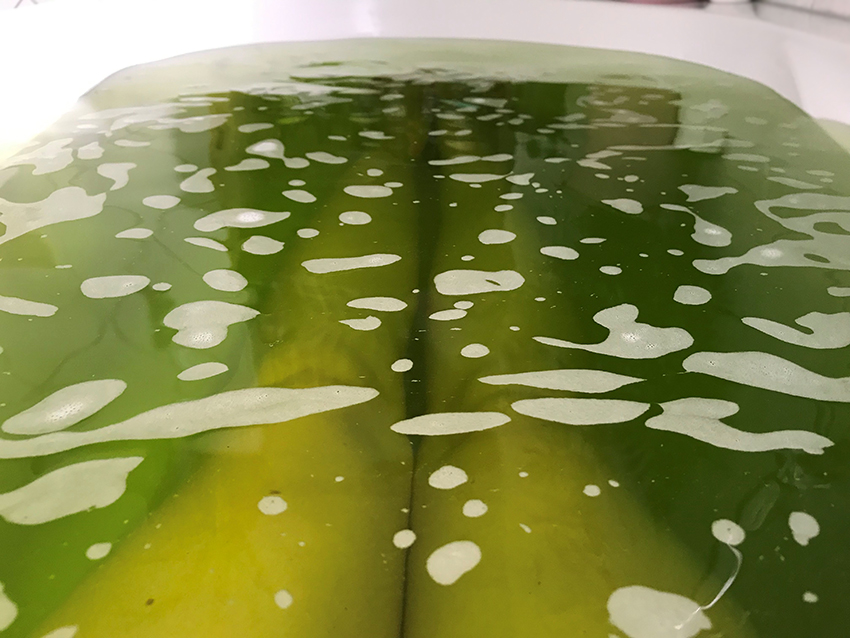 What do I think?
When I drop Cilla into the water, there's orange and green trails of foam everywhere around her. These are pretty vivid colors, I love it. Some yellow is being spurted out and her torso and lower body float through the bath separately. Her orange head starts to disaggregate into the water, her two eyes are now left behind. I can't help it, but I still think this shit's macabre. Hey Cilla, your eyes are escaping! 🤔 Anyway, she keeps fizzing for another good 10 minutes, creating lovely bath art with vivid and bright colors.
The final color of the water is moss green. So unique! I mean, I don't think Lush has any bath bombs that turn the water moss green, do they? It's gorgeous nonetheless. For a moment there's a look of pure terror on my face, and that's when Cilla's eyes float past me. For a moment I doubt to just eat her eyes (it's made of candy so that possible right???) but then I realize that may also be a bit… weird. So, I let her eyes float by. They eventually melt. Can't get used to this, guys.
About the scent. The warm, sweet vanilla scent was present during the entire soaking session. As it should be, in my opinion. So there's barely any downsides to this bath bombs. She actually made it into my top 5 bath bombs by Lush! Never let this caterpillar pop into a butterfly — she's perfect as she is right now.

Lush Cilla The Caterpillar Bath Bomb costs £7.95 and is part of the Party Exclusives. You can get them when you've booked a party in any UK Lush store, but they're now also temporary for sale in the UK webshop.