Review: Lush Unicorn Lip Scrub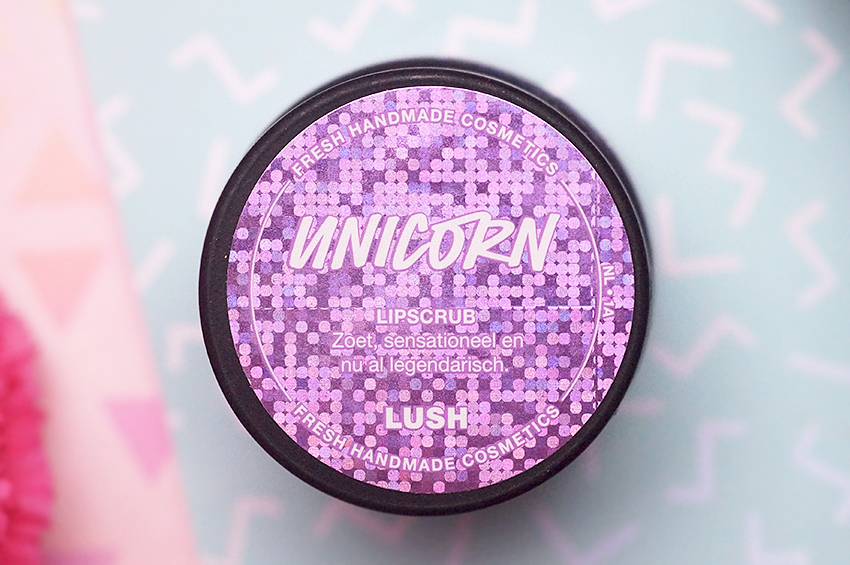 Is there actually anybody out there that doesn't like unicorns? These magical creatures are taking over the world, and we're here for it! Now Lush has quite a few lip scrubs, but the Unicorn lip scrub was recently added. I'll admit: I really thought it was just Galaxy lip scrub, but with a renewed look. I mean, the colors looked the same and they're both berry flavored. But because there was quite some demand for a blog post on this product, I decided to buy it anyway. And boy, am I glad I did, because Unicorn is nothing like Galaxy!
If you're curious about this product, make sure you keep on reading.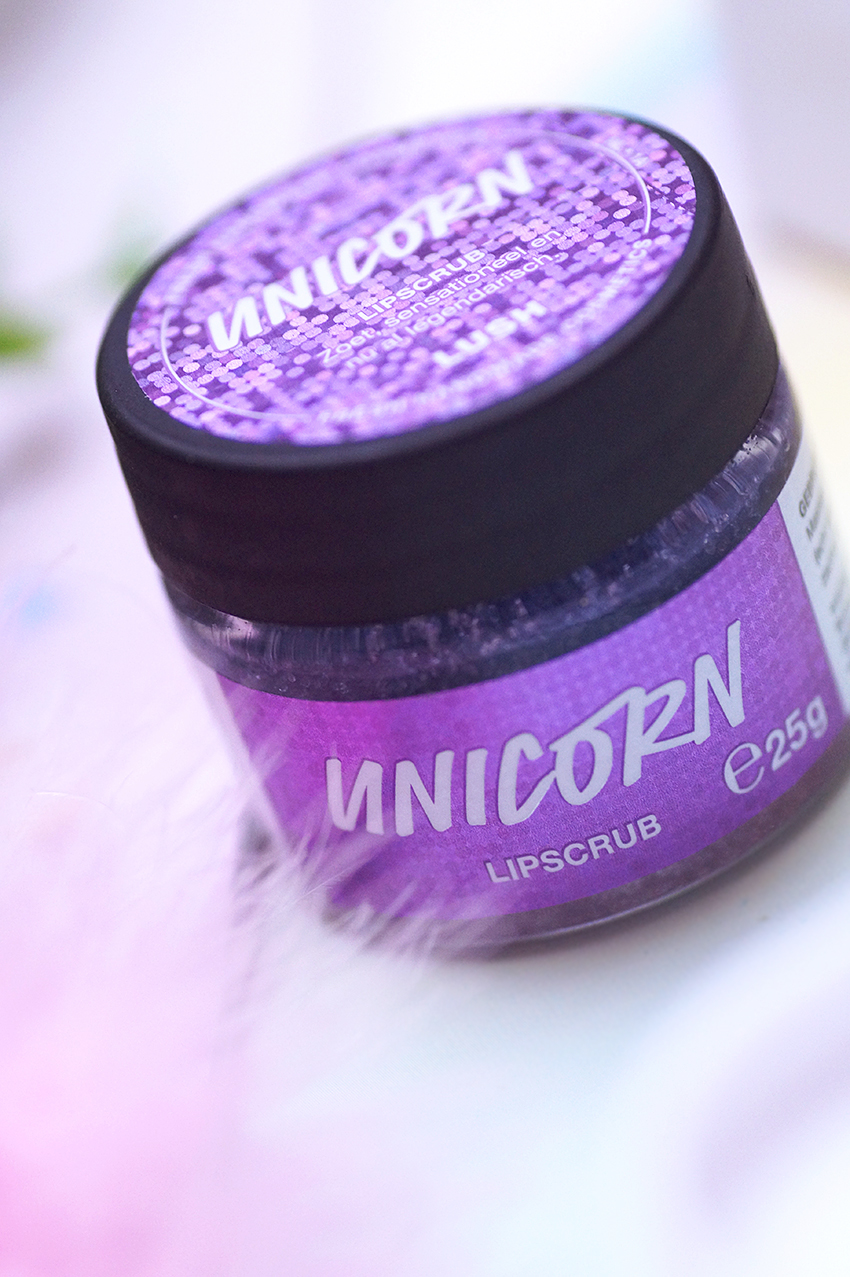 What is it?
Lush Unicorn Lip Scrub costs £6.50 / $12.95 for 25 grams, and this product is a new product by Lush. The lip scrub comes in a small jar, and seriously — it has the best look of all the lip scrubs. The holographic packaging is amazing and so is the scrub itself; the top layer is blue, the bottom layer is pink. The lip scrub is self-preserving and has a shelf life of 14 months, although I still use it after it has 'expired'. Also, rumor has it that the bottom layer – the pink part – has a different taste!
Lush has different kinds of lip scrubs, like the classic Bubblegum lip scrub or the delicious Cookie Dough. And although 25 grams sounds very little, you're going to have to try and do your best to finish an entire jar of lip scrub! I've never managed it though. You need very little, because everything you grab too much falls to the ground anyway. After scrubbing your lips, you can lick the scrub off your lips. Yes, that's safe. There's no chemical shit inside, so no worries. I mean, I've licked off quite some lip scrubs, and I'm still alive.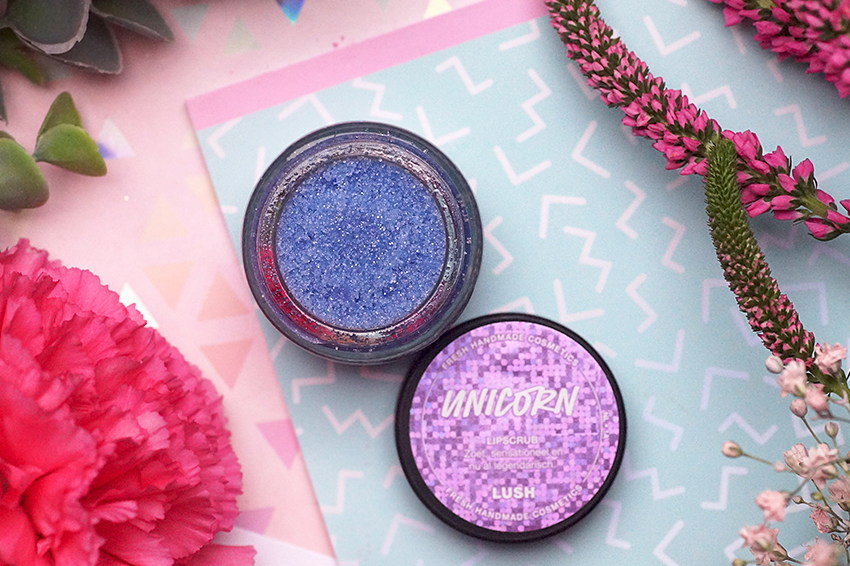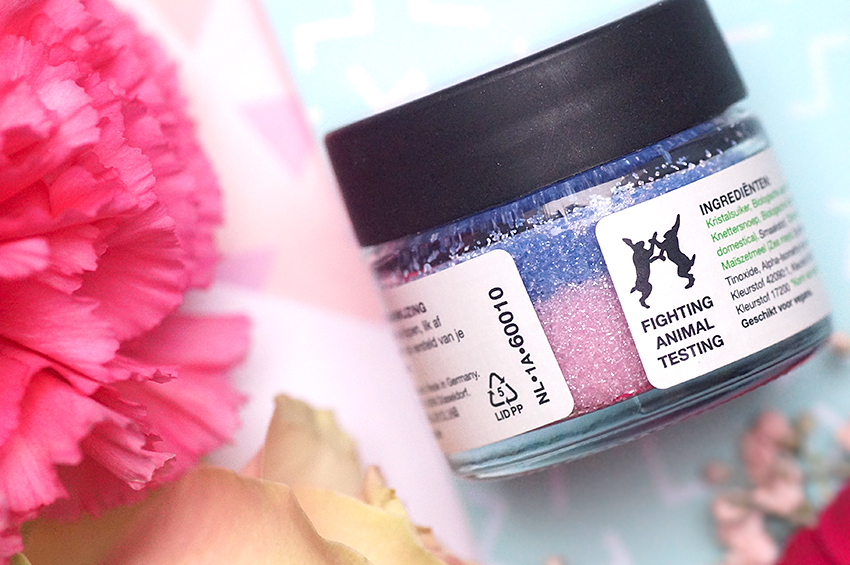 What's inside?
Ingredients: Caster Sugar, Organic Jojoba Oil, Popping Candy, Organic Virgin Plum Oil, Flavour, Citric Acid, Titanium Dioxide, Cornstarch, Synthetic Fluorphlogopite, Tin Oxide, Alpha-Isomethyl Ionone, *Linalool, Colour 77491, Colour 42090:1, Colour 45430:1, Colour 45410, Colour 17200
The main ingredient of the lip scrubs is always caster sugar, which is basically the scrub itself. In addition to this, there's jojoba oil, which is great for hydrating the skin. Because of jojoba oil's affinity with our own sebum, it is more readily absorbed by the top layer of the skin. So this is great for dry and chapped lips! Then there's plum oil, which is full of oleic acid, also known as omega-9. This ingredient is moisturising and revitalising, and is also readily absorbed by the skin. I also spot popping candy in this lip scrub – woah! What? How funny.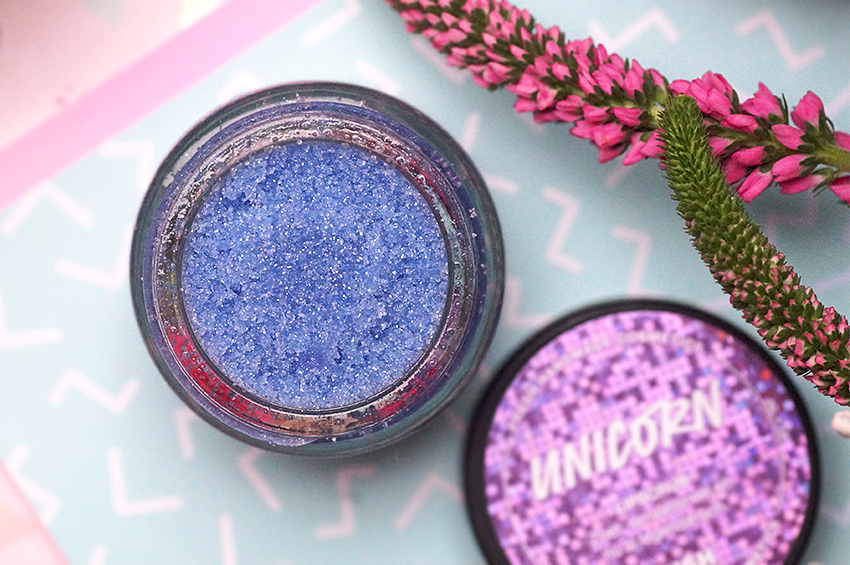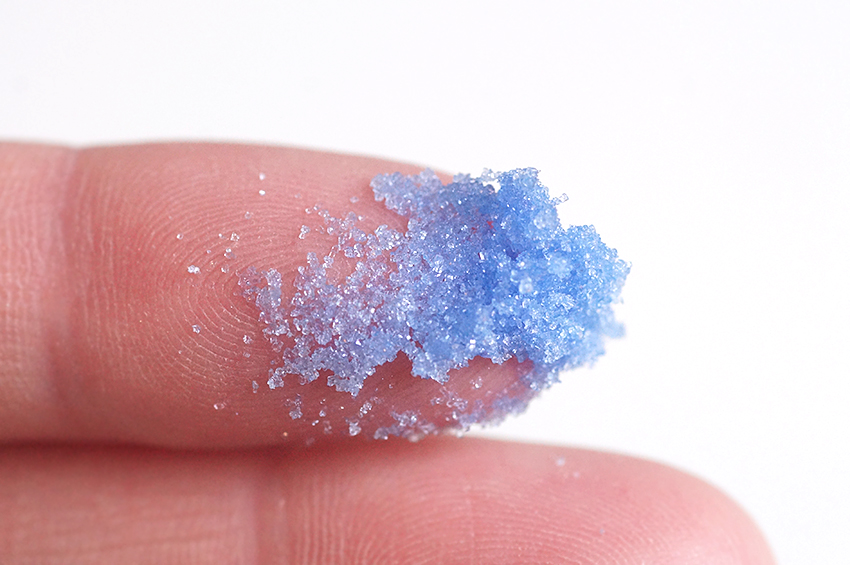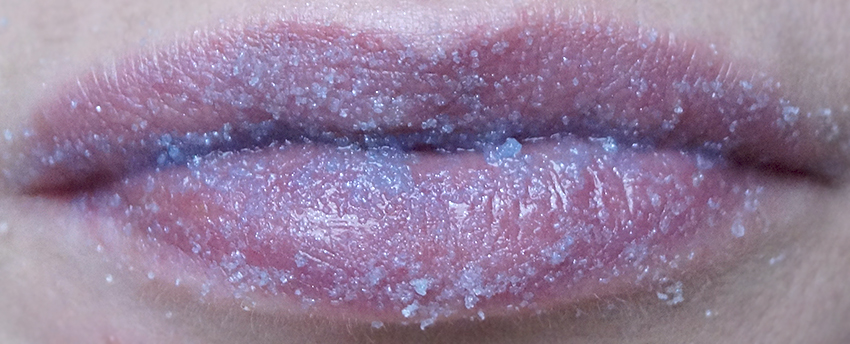 What do I think?
Time for the most fun part of writing a review: the testing itself. But first, let me smell the lip scrub first! What strikes me is that this lip scrub smells exactly like the Galaxy lip scrub — it's both a fruity berry scent. It's not until I taste the lip scrub that I come to discover it's a completely different flavour. Unicorn tastes like plum; a sweet, fruity berry flavour, not as 'very berry' as Galaxy is. To be honest, Unicorn tastes so much better! It's delicious. It's like eating the Plum Rain shower gel. But the best part was the popping candy! I didn't know this ingredient was in the scrub until I felt the popping candy started popping in my mouth. Can you imagine my face?! It's very subtle though, no worries. It's a fun addition! Reminds me of the popping candy sweets we used to have back in the days 👵🏻
I think that of all lip scrubs, this is my favorite. The beautiful packaging, the two-toned lip scrub itself, the popping candy and the scrumptious taste — I love it. I can't confirm if the pink part of the lip scrub has a different flavour, because I haven't reached that part yet. I mean, I'm practically eating this scrub, but still. A little goes a long way! My lips feel a lot more soft, smooth and more plump after using this scrub. I just need to remind myself to use this product every day, so I can finally say I have finished an entire jar of lip scrub 😅

Lush Unicorn Lip Scrub costs £6.50 (England) / $12.95 (USA).