Review: Lush Splash Bath Bomb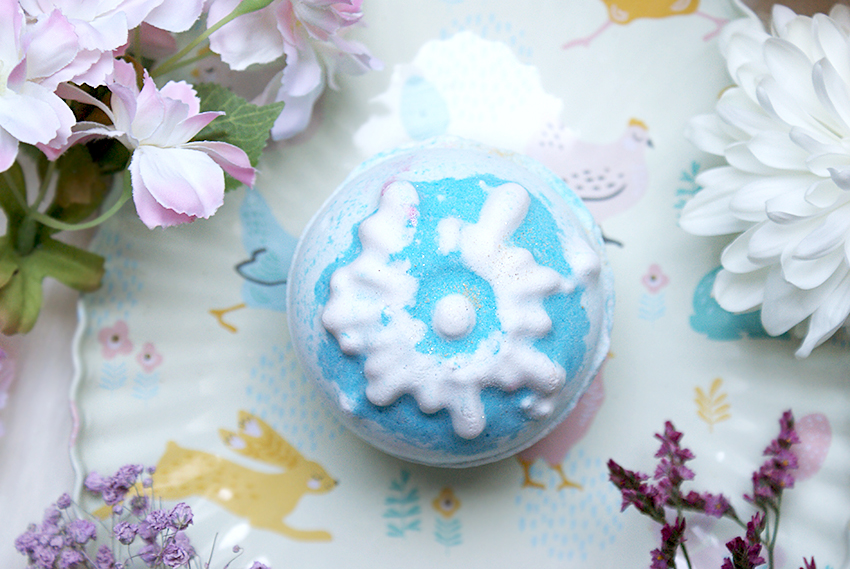 Good morning! A new day, a new review of an exclusive Harajuku bath bomb. Today it's Splash's turn, a beautiful white and blue icey bath bomb with a wintery appearance. There were quite a few blue bath bombs in the Harajuku range, but this one appealed to me the most. A clear blue bath? Wake me up for those at night.
If you're curious about how I like this bath bomb, then make sure you keep on reading.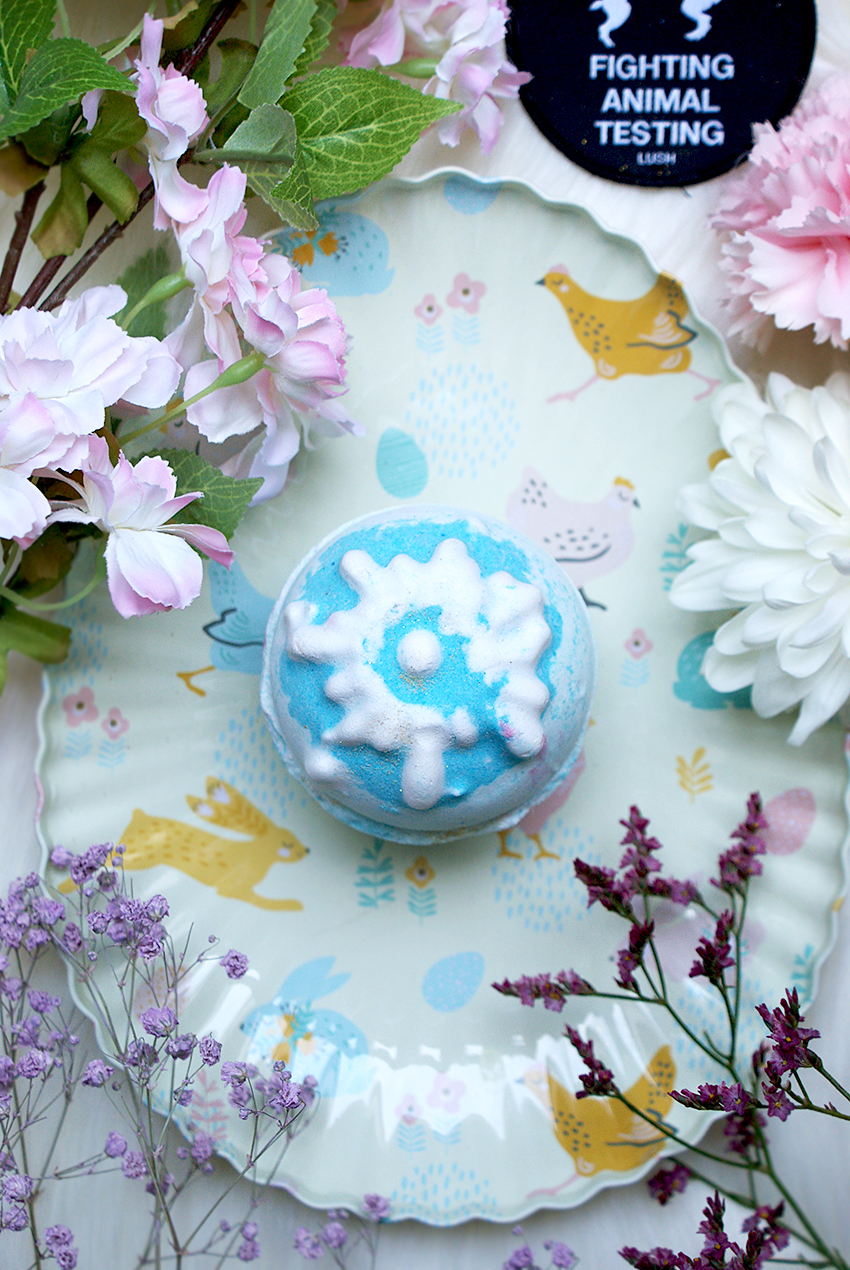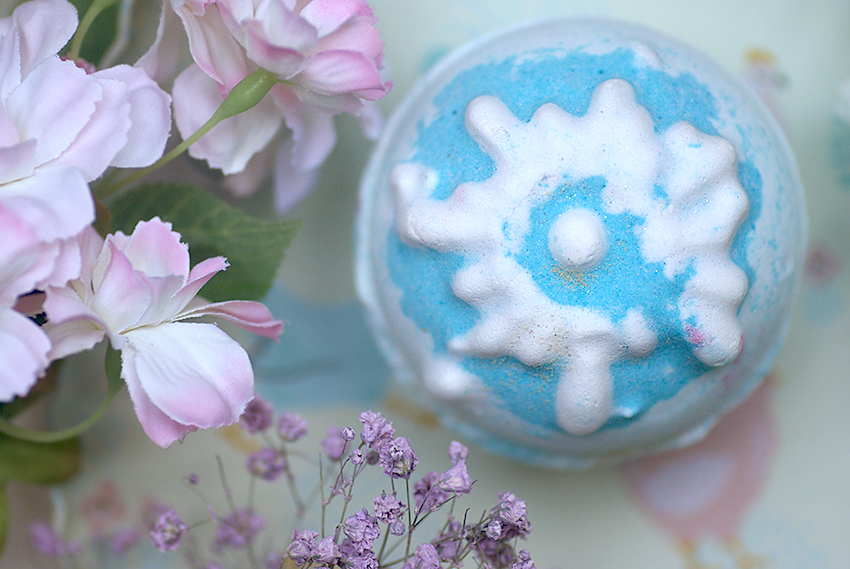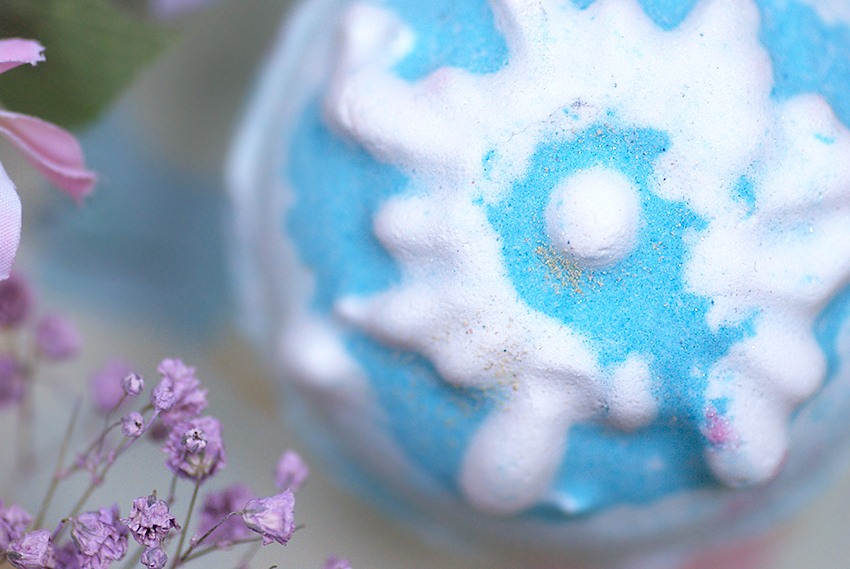 What is it?
Ingredients: Sodium Bicarbonate, Citric Acid, Lime Oil (Citrus Aurantifolia), Neroli Oil (Citrus Aurantium Amara), Elemi Oil (Canarium Commune), Tonka Absolute (Dipteryx Odorata), Water (Aqua), Dipropylene Glycol, Alpha-Isomethyl Ionone, Citronellol, *Coumarin, Hexyl Cinnamal, Hydroxycitronellol, *Limonene, *Linalool, Fragrance, Blue 1
Lush Splash Bath Bomb costs £5.95 / $7.95 and is part of the temporary Harajuku range, consisting of 54 new, exclusive bath bombs. Judging by its appearance, I expected a fresh minty scent. However, it's much more floral than I expected — I can easily detect the neroli, as well as the warm layer of the tonka. The lime also places emphasis on the overall scent, making it a lovely combination of floral and citrusy notes.
It contains lime, neroli, elemi and tonka. It's a fairly large bath bomb, and the combination of white and blue colors reminds me of Frozen Bath Bomb. In terms of scent, it also resembles Frozen, because back then I described Frozen as "a very fresh, yet somewhat floral scent". Is this just Frozen with a new look?
Play the video in 1080p quality and on full screen for the best experience!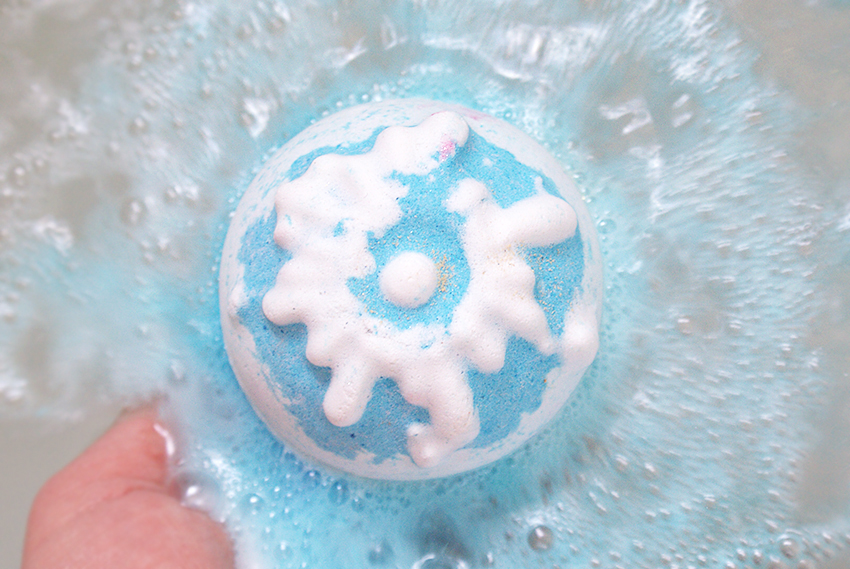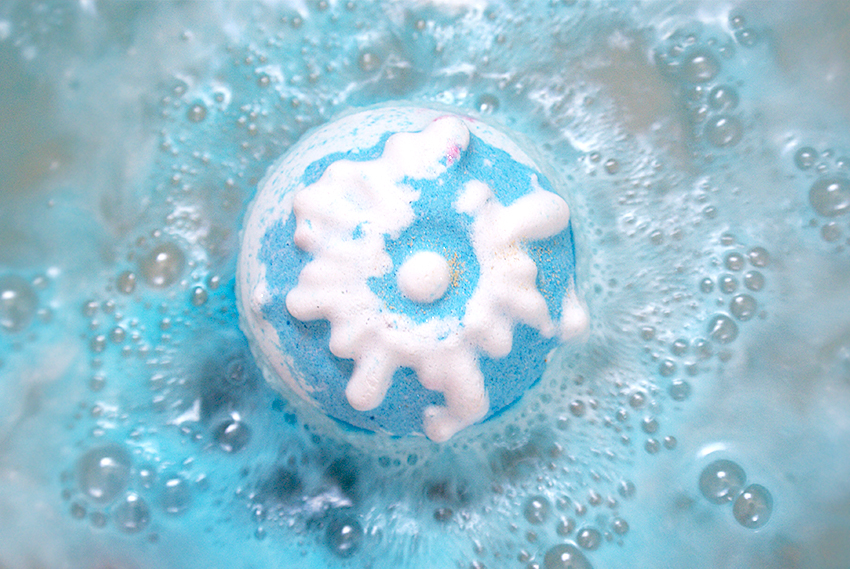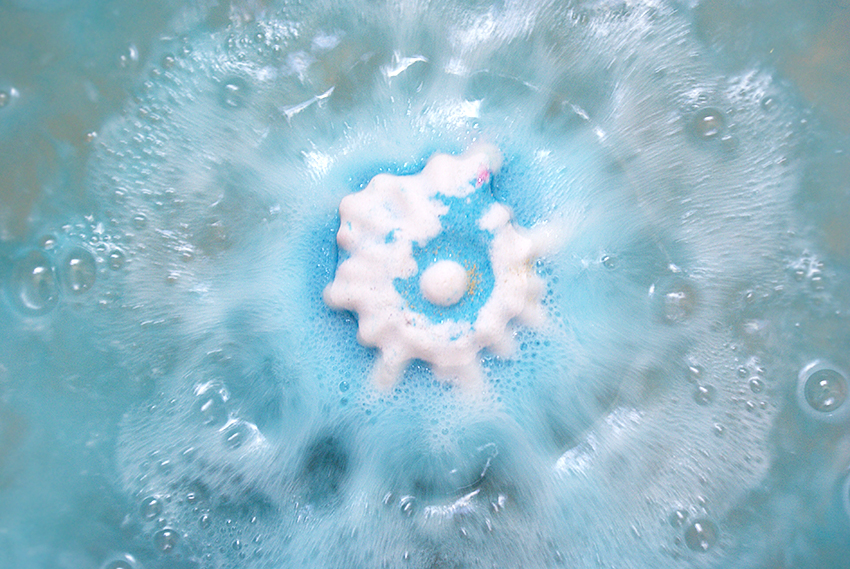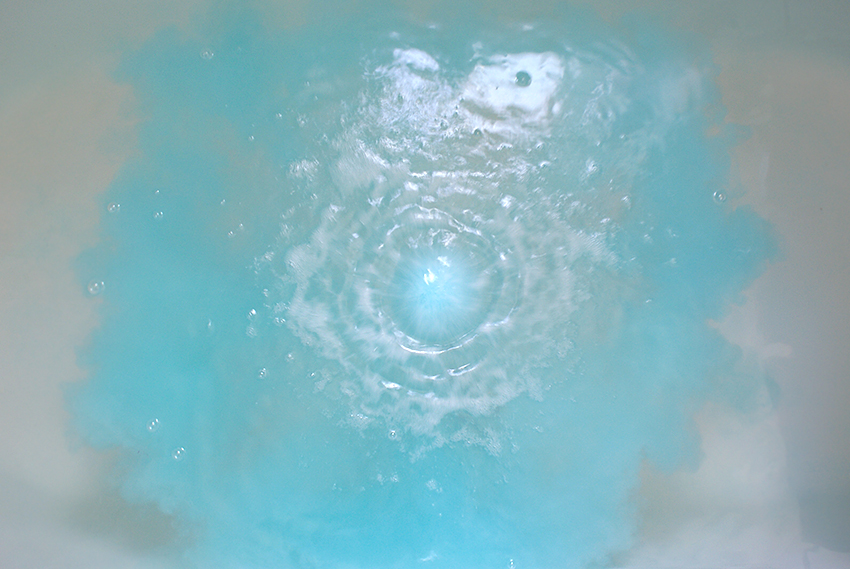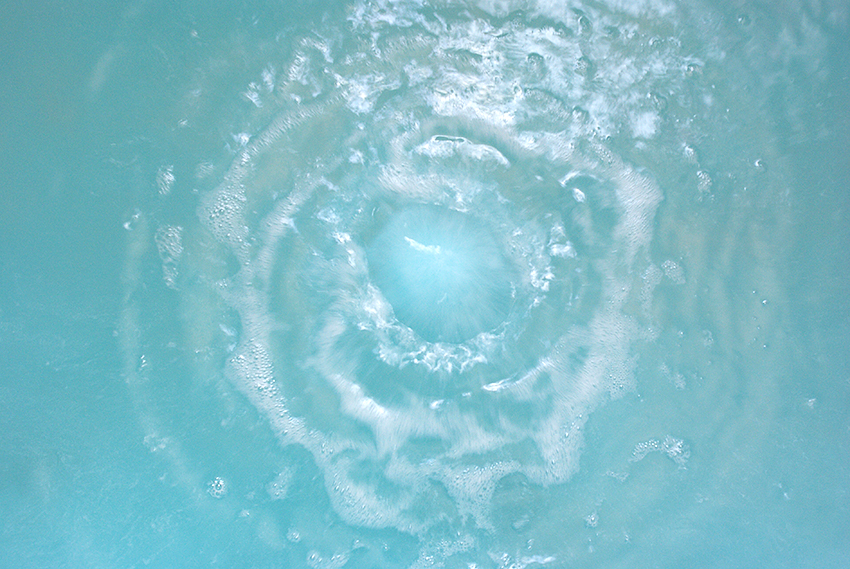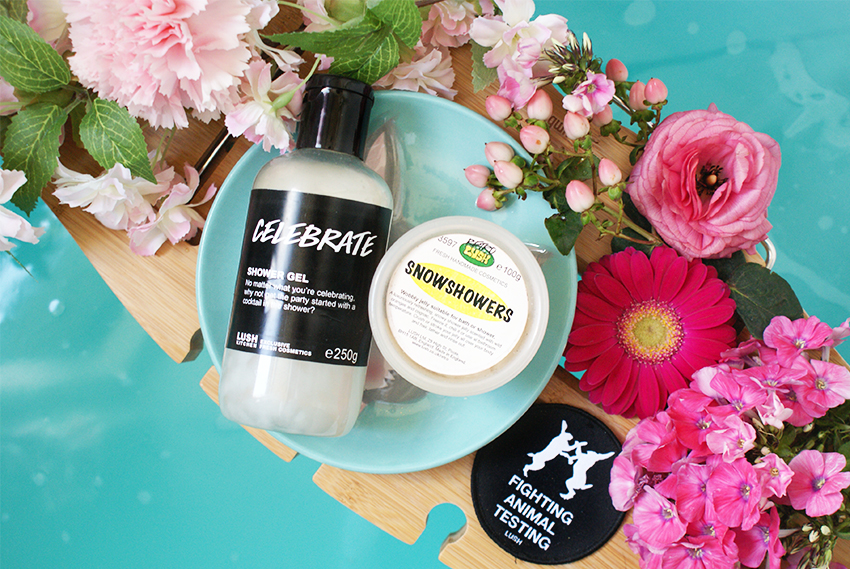 What do I think?
Splash is a fast fizzer that transforms the water into a beautiful, bright turquoise color. Unlike some bath bombs that are bobbing around in your bath, this one spins and fizzes while staying in the same spot. In terms of surprises, Splash is a bit boring — it only emits one color, along with a wonderful, floral scent. On the surface I see a few puddles of thin foam, eventually dissolving in the water.
I like the scent, and I really like the appearance in the tub. But would I pay another £5.95 or $7.95 for this bath bomb? Definitely not. It's a great bath bomb, but for this amount of money, I expect more of it. Something like Goldrush, perhaps. I don't know, Splash kind of gives me a "is this it?" vibe.

Lush Splash Bath Bomb costs £5.95 (England) / $7.95 (USA).