Review: Lush Tengri Bath Bomb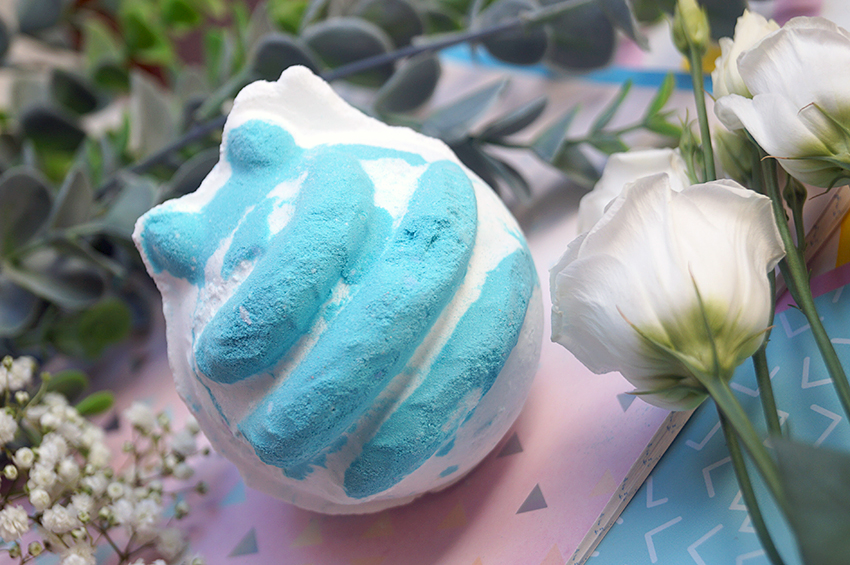 Recently Lush launched 7 new bath bombs, which were already available in the Harajuku store in Japan. Last year I had already reviewed three of those (Flight, Roar and Temple in the Skies) but Tengri also piqued my interest. It has an interesting shape and I'm a sucker for sky blue colored baths, so it was inevitable that I would buy it. Today I'm reviewing this beaut!
If you're curious about this bath bomb, then keep on reading.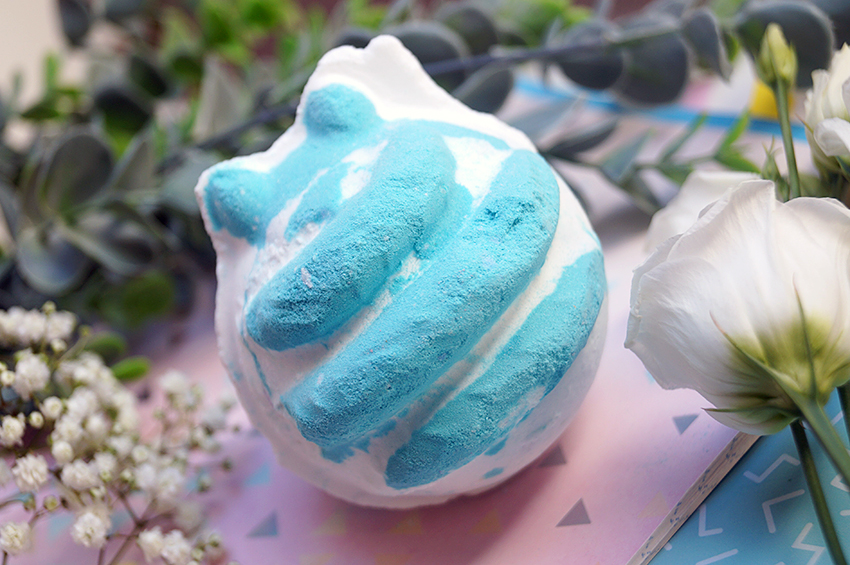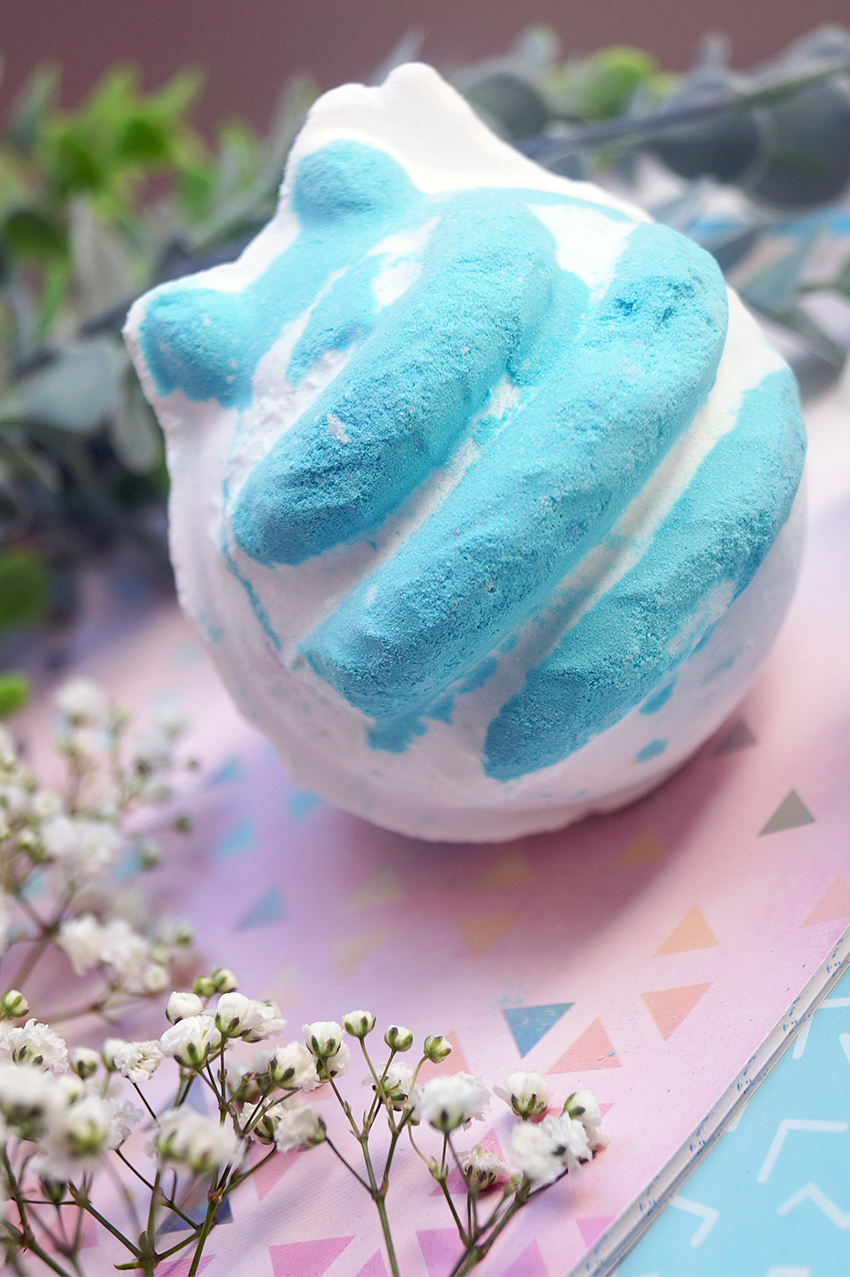 What is it?
Ingredients: Sodium Bicarbonate, Citric Acid, Lavender Oil, Lemon Myrtle Oil, Violet Leaf Absolute, Eucalyptus Oil, Cream of Tartar, Cornstarch, Water (Aqua), Titanium Dioxide, Sodium Coco Sulfate, Dipropylene Glycol, Cocamidopropyl Betaine, Synthetic Fluorphlogopite, Tin Oxide, *Citral, *Limonene, *Linalool, Perfume, Colour 17200, Colour 42053, Colour 42090
Lush Tengri Bath Bomb costs £5.95 / €7.50 and is part of the main range. (I expect it to come to NA soon!) It's a huge bath bomb, the blue swirls across the bath bomb make it look bigger. Apparently it's supposed to be a snake.. I don't see it though 😂. Either way, it's an interesting looking bath bomb. The scent is very good — the lemon myrtle is actually the first thing I can smell, with a hint of eucalyptus in the background. The notes of lavender and violet make the overall scent a bit more floral, ensuring there's a perfect balance between fresh and floral. It's an uplifting scent, I imagine it would be great on a hot summer day.
Play the video in 2160p quality and on full screen for the best experience! The video has been sped up.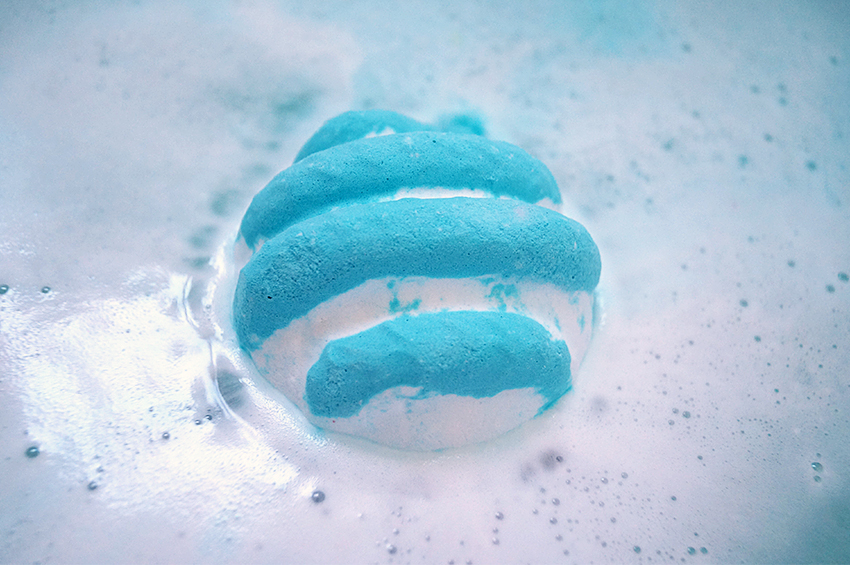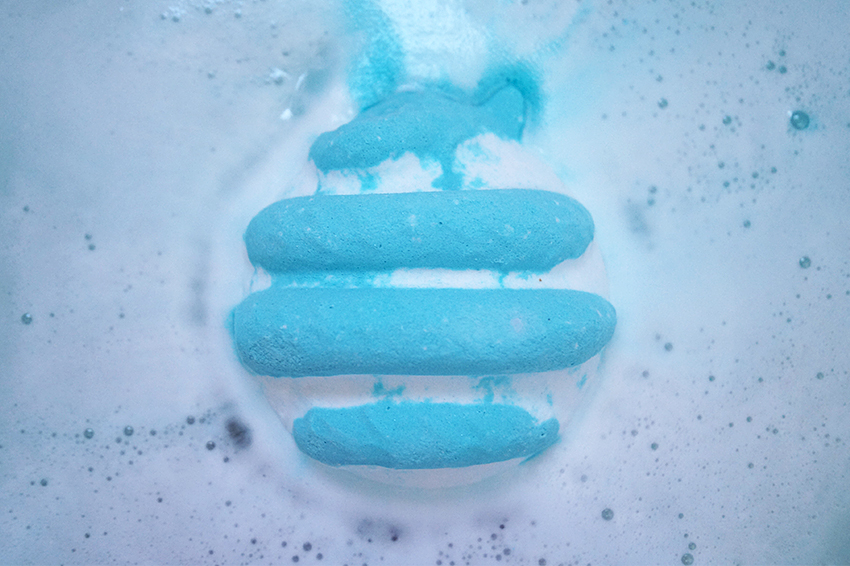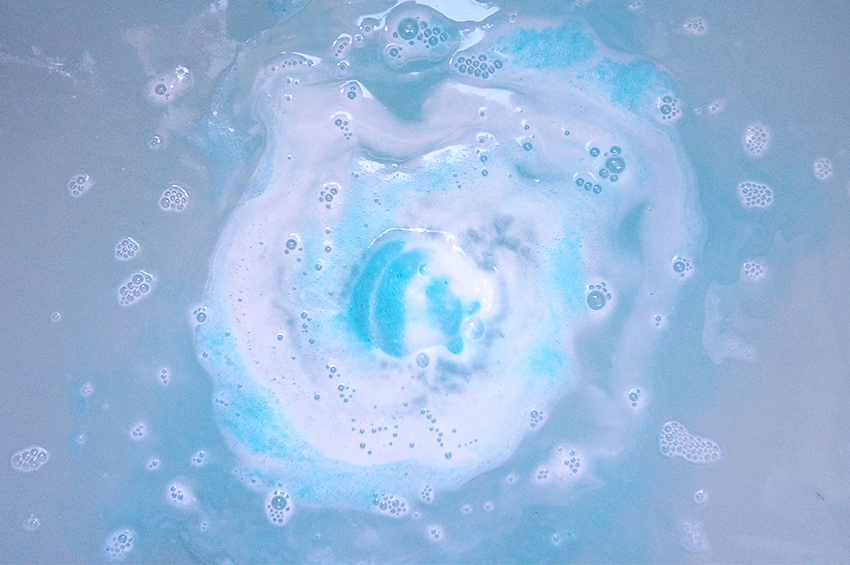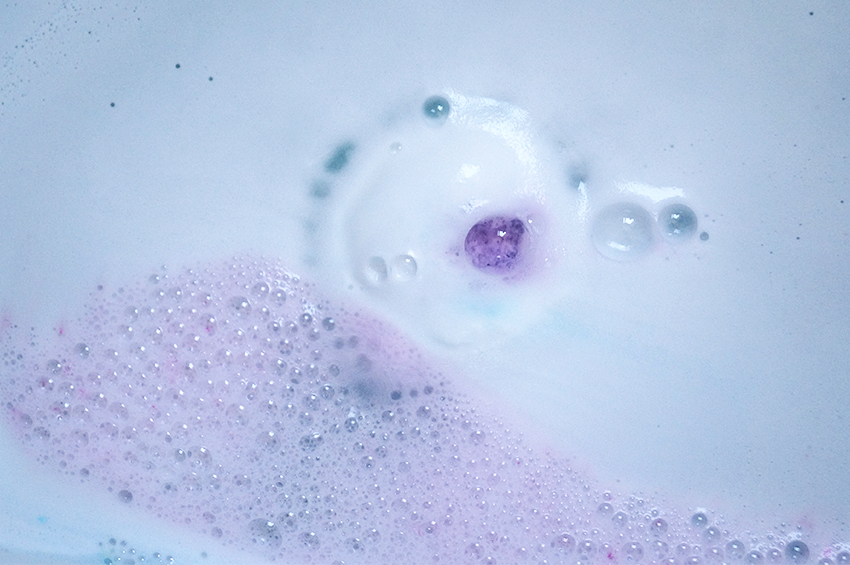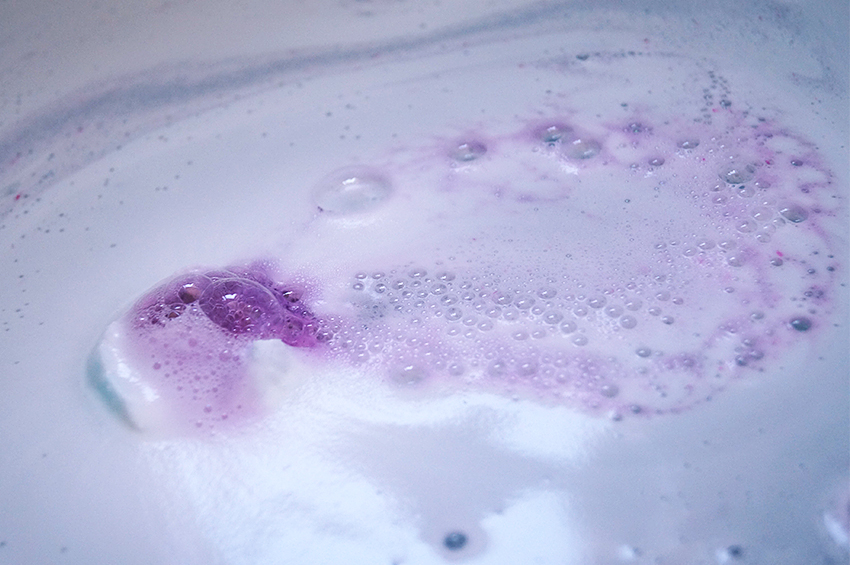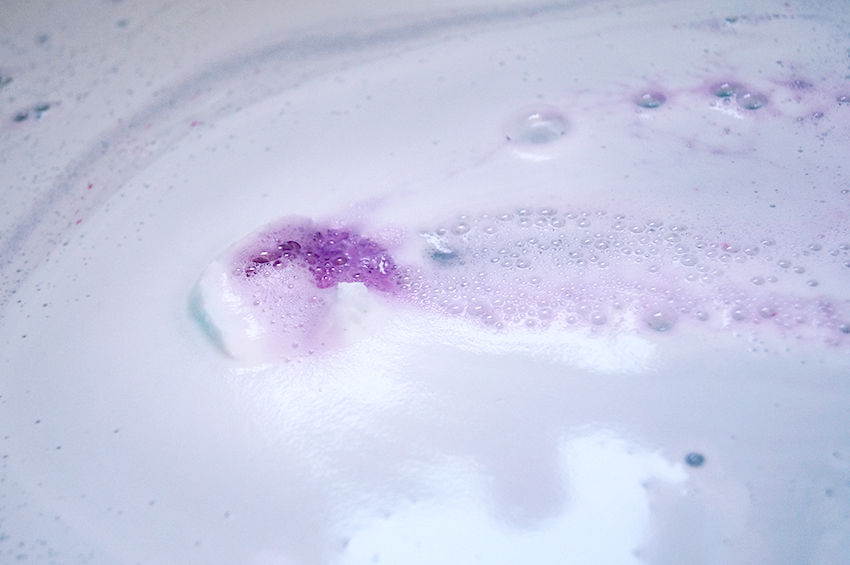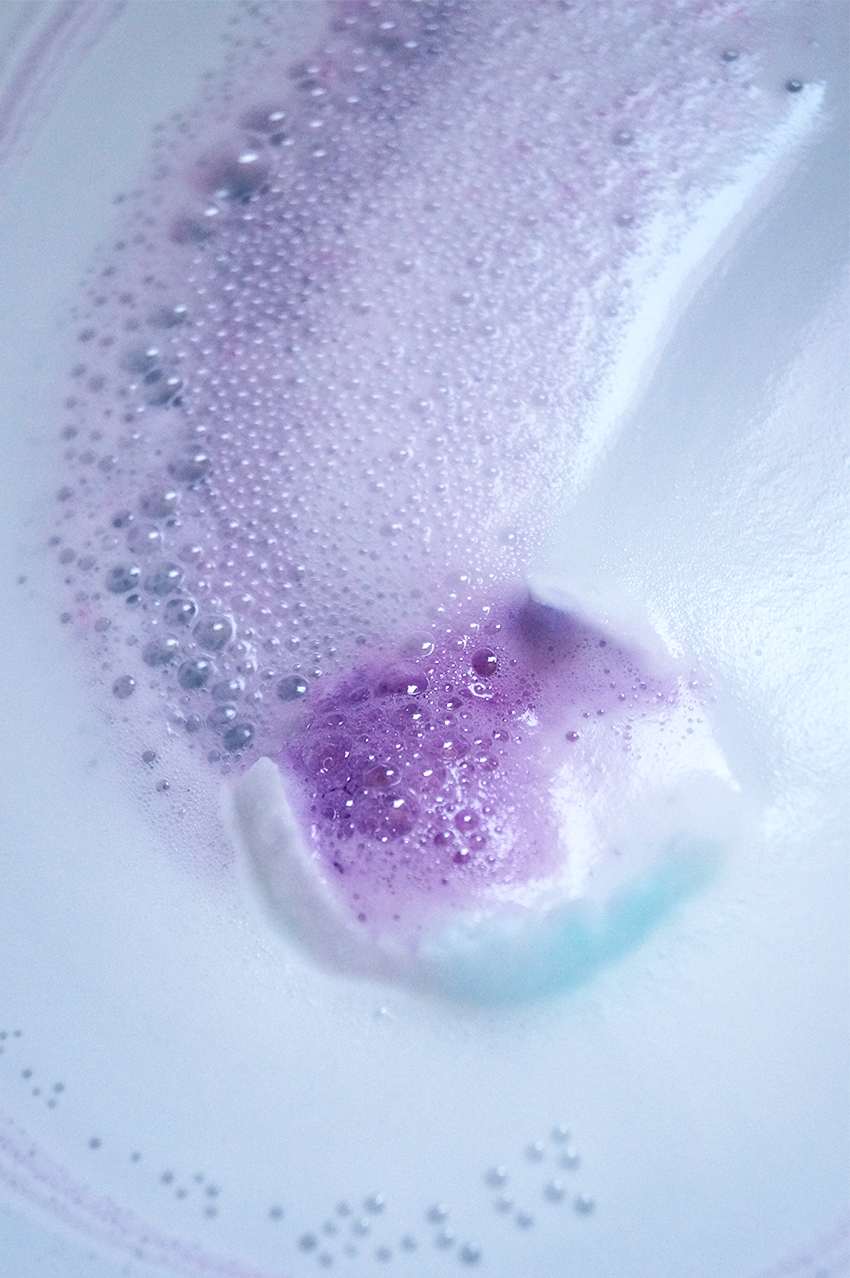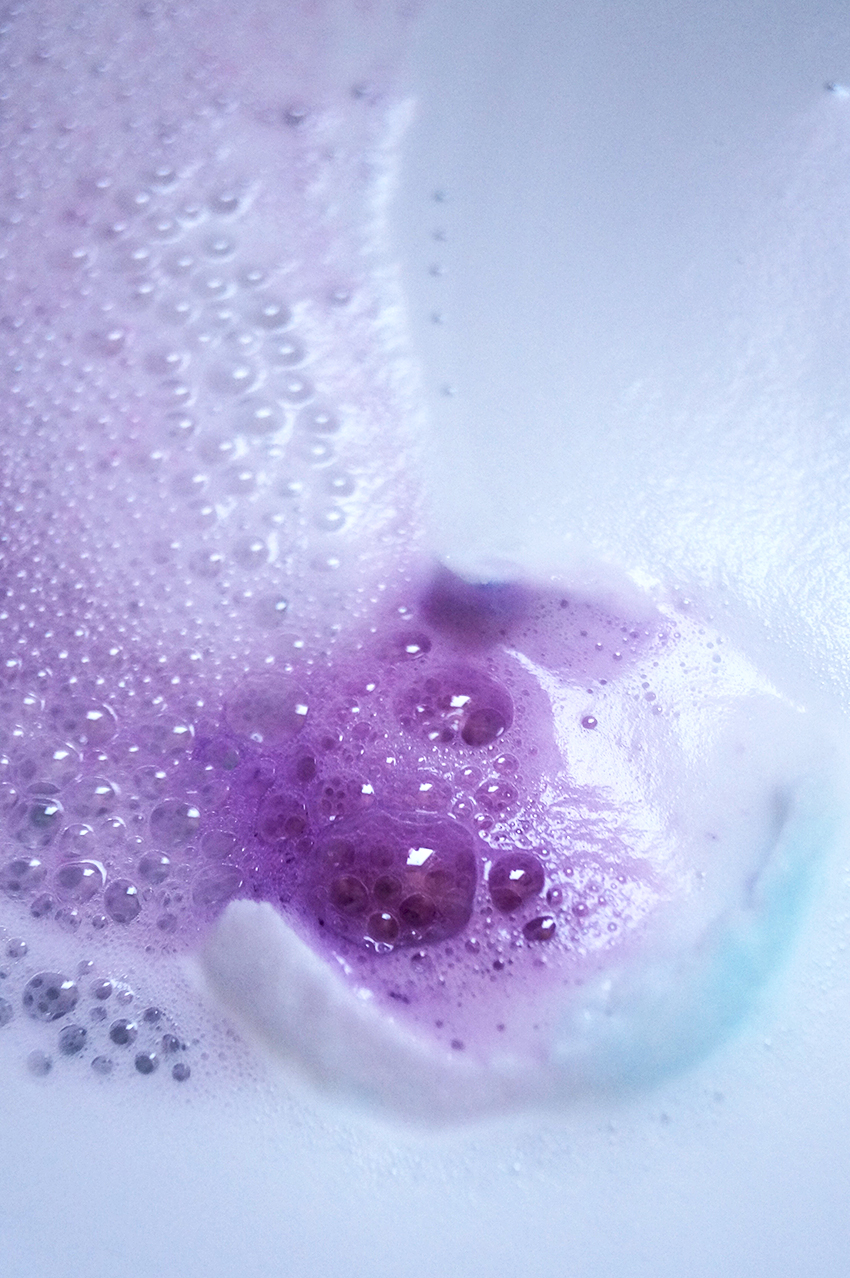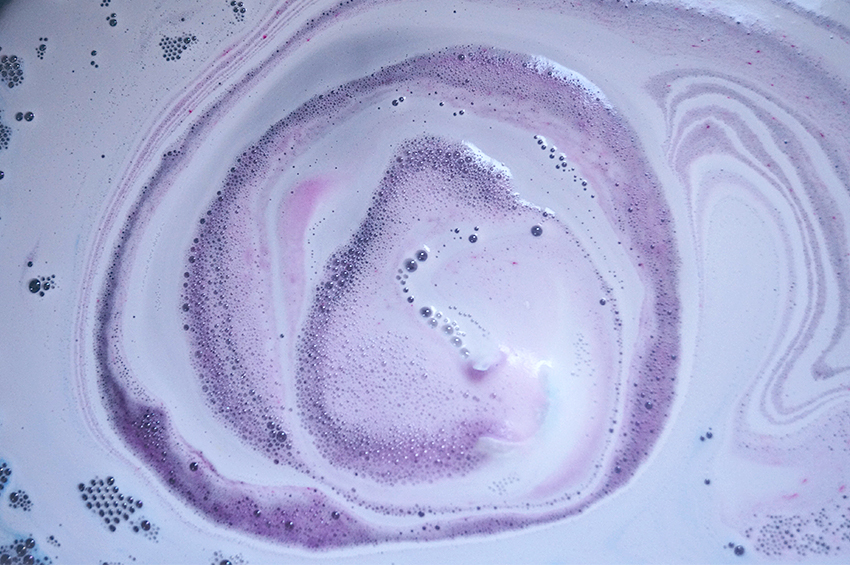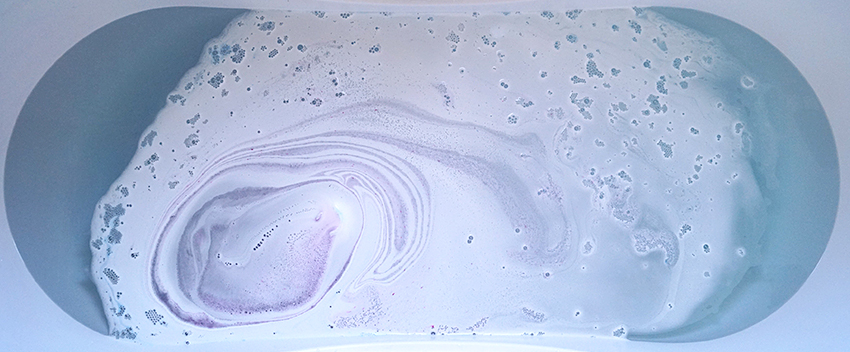 What do I think?
When I drop Tengri in the water, it immediately releases a white foam that's covering the surface. It starts spinning through the water, releasing streams of sky blue foam. Such a pretty shade! After a few minutes the water turns a shade of light blue, with still a white layer on the surface. Suddenly the bath bomb breaks open and starts spurting out purple swirls, revealing its purple core. I love surprise colors that are hidden inside! The scent of lemon myrtle and lavender were definitely present in the bathroom and made me feel very relaxed. The end water was a lighter shade of blue than I hoped it to be, I would've loved a more brighter color. When I got into the tub, it was kind of a dull color, almost clear. Somehow this never motivates me to stay in the tub for very long.
Although I loved Tengri's performance, I wasn't blown away by the end result. I really like the scent and the bath bomb's colors, but I don't think it's worth the money. Lush has more impressive bath bombs priced at £5.95, like Blazin' Bad Zula. If you're not bothered by the dull end water and you're looking for a relaxing bath bomb, sure, give it a go. But I think Twilight bath bomb is perhaps a cheaper option — only £3.95.

Lush Tengri Bath Bomb costs £5.95 (England) / €7.50 The Netherlands)