Review: Lush I Want A Pony Bath Oil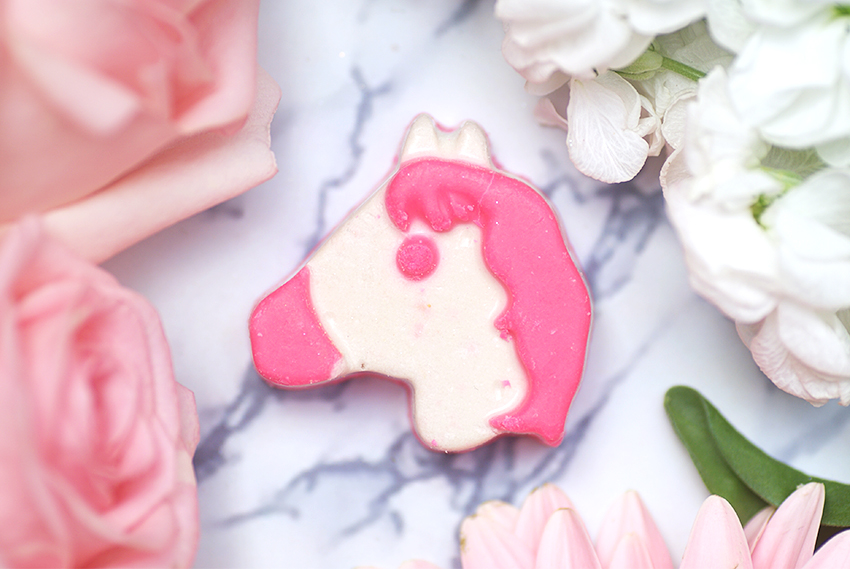 If a bath oil looks this cute, I actually don't even care how it smells. And I'll be honest — I wouldn't have bought it if it wasn't for its cute design, because it shares its scent with The Comforter, a scent that I'm not keen on. But after having tested 27 Harajuku bath bombs, I thought it was time to get this horse out of the barn. It's actually one of my first bath oils to demo (can you imagine?!) so I was very excited.
If you're curious about this bath oil, then keep on reading.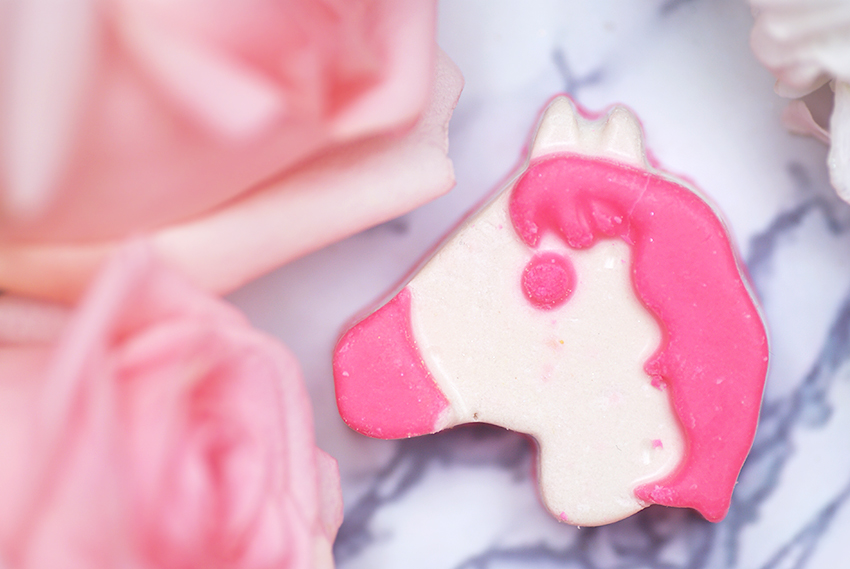 What is it?
Ingredients: Fair Trade Organic Cocoa Butter, Sodium Bicarbonate, Cream of Tartar, Laureth 4, Sodium Laureth Sulfate, Perfume, Lauryl Betaine, Bergamot Oil, Blackcurrant Absolute, Cypress Oil, Titanium Dioxide, *Limonene, *Linalool, Colour 45410:1
Lush I Want A Pony Bath Oil costs £2.95 and is a Liverpool exclusive, but is now temporary for sale in the Lush Labs, but unfortunately not in America. There are a few exclusive bath oils, fortunately for us some of them can be purchased in the Lush Labs.
A bath oil is different from a bath bomb — it is a smaller product, consisting of butters and oils that melt in warm water. No fizzing, but a slowly melting bath oil. In terms of bath art, you do not have to expect as much as from a bath bomb. But the big difference with bath bombs is that bath oils are very hydrating for the skin, because they contain so many butters and oils. I haven't used many bath oils up until this point, somehow they never appeal to me. But it's time for a change, giddy up!
I Want A Pony contains mainly cocoa butter. It also contains bergamot oil, blackcurrant absolute and cypress oil. Like I said in the intro, this pony smells like The Comforter, a sweet and fruity berry scent. It is not my favorite scent — I find it too dominant, just like Snow Fairy. But when I look at it objectively, it's the perfect scent for this bath oil, in terms of appearance. It's also a fragrance loved by many Lushies, with The Comforter bubble bar being a bestseller. If you're keen on fruity scents, then The Comforter scent family is right up your alley.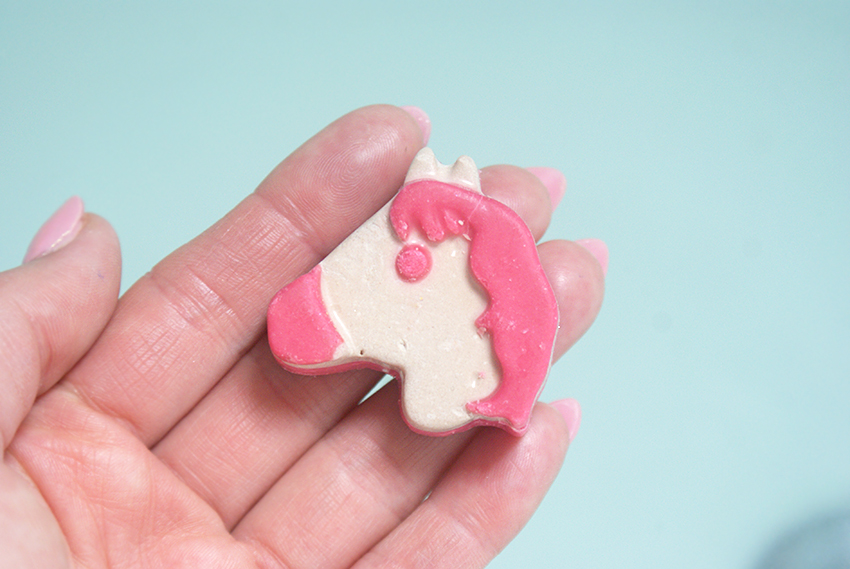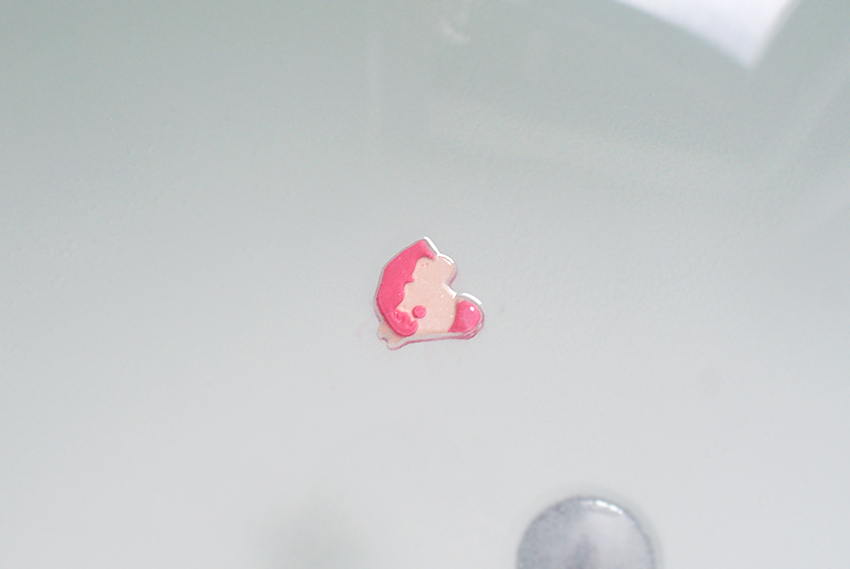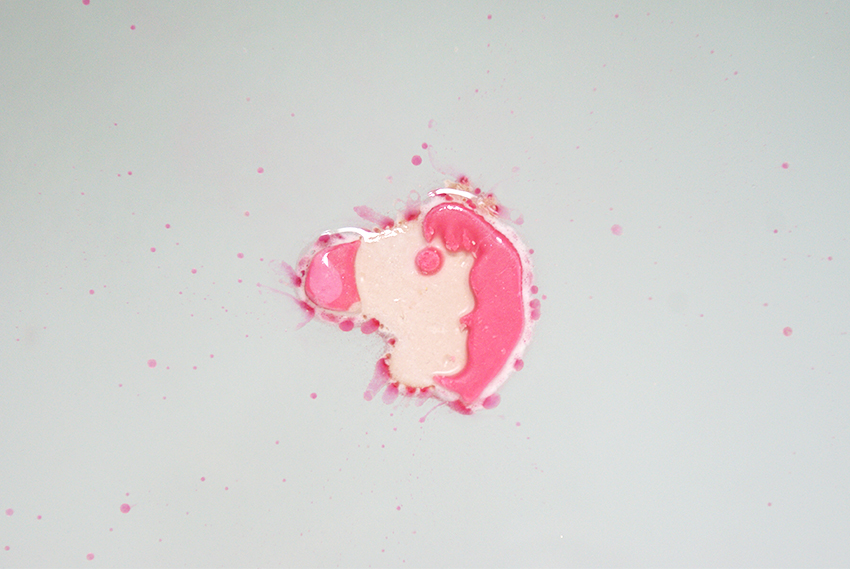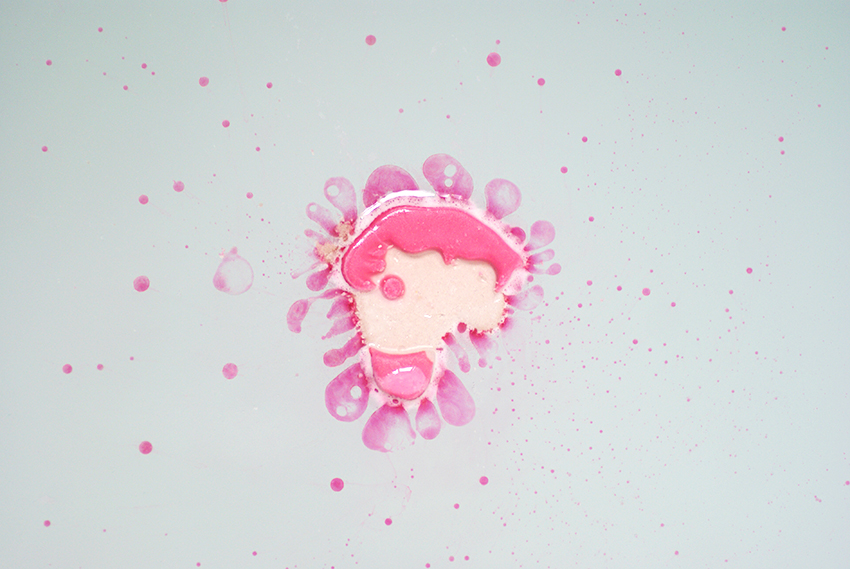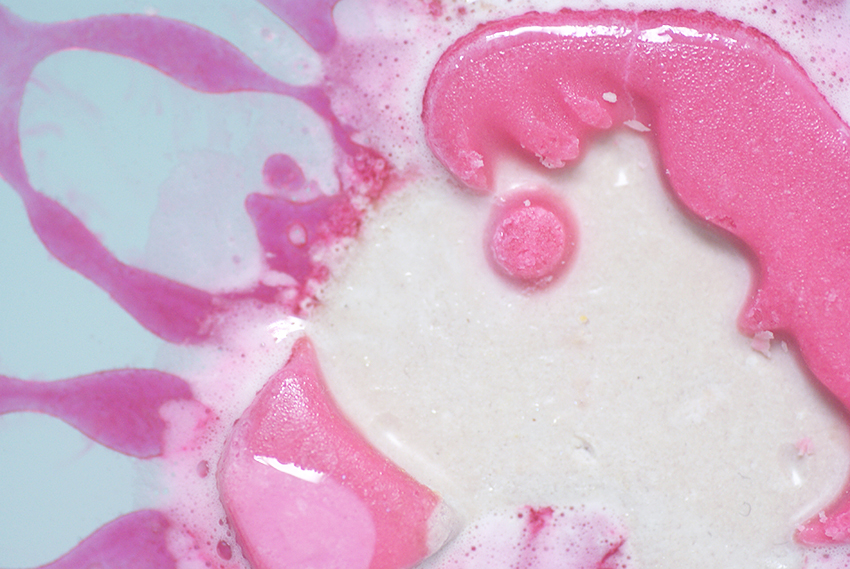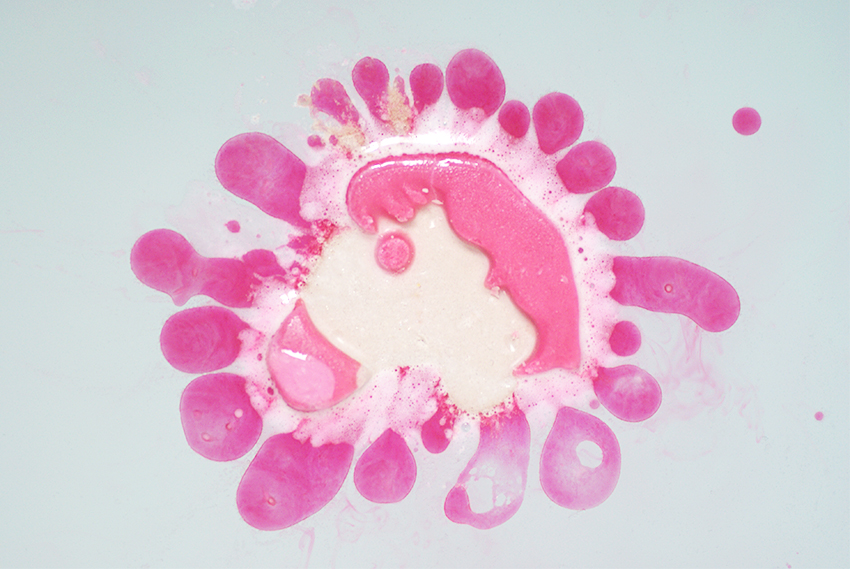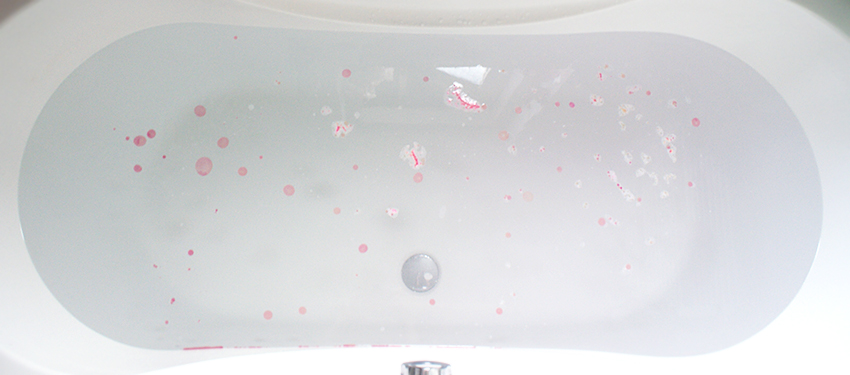 What do I think?
Coincidentally, a few days prior to this bath oil I used the Demons Bath Oil, which gave off a lot of color, so of course I also expected this from I Want Pony. However, this one gave off very little color, which was a real bummer. It would've been so nice if the water would turn a lovely pink shade! When I look at the background video (that plays automatically) on the product page of this bath oil, you can see that the water gets pink. Maybe mine is just faulty? It did leave pink blobs of oil behind, which was very cool to see, but the lack of color is just a shame. When I read some reviews about this bath oil I read that it transforms the water into a light pink shade, so I think it's not supposed to be as boring as mine was.
I had my camera set up to record a video, but since barely anything happened in the water, I decided to delete it again. This pony takes about 15 minutes to completely melt, eventually the water stays clear with no color, but it did had some pink oil blobs on the surface. The water felt softer and when I turned on the flash on my camera I could see tons of oil flecks on the surface, indicating that this bath oil is indeed packed with butters and oils. The scent was very well present during bathing — I could smell sweet berries the whole time.
While my skin definitely felt softer, I expected so much more from this bath oil. Maybe it's better to combine it with The Comforter Bath Bomb, otherwise it's just a veryyy boring soaking session.

Lush I Want A Pony Bath Oil costs £2.95 (England).