Review: Lush Party Popper Bubble Bar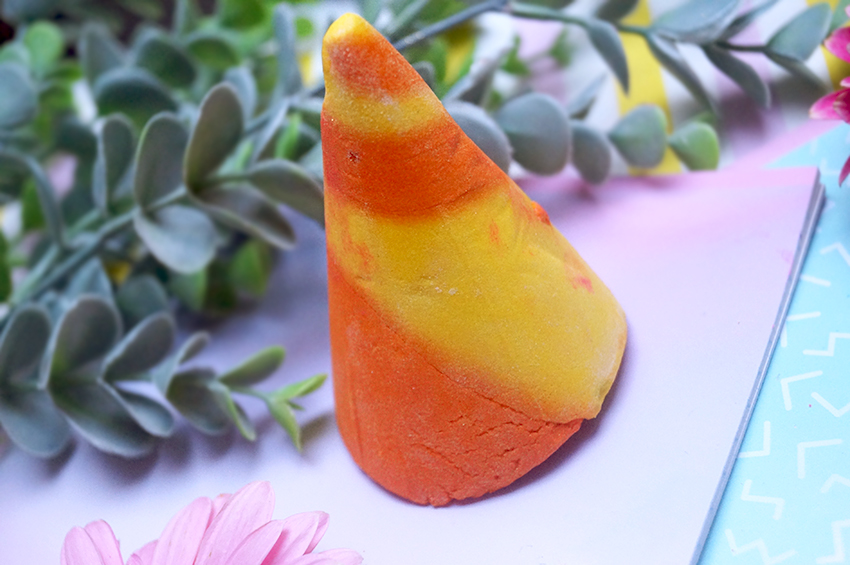 While I own a lot of shower gels by Lush, not many of those are 500 grams. I have Rose Jam in both 1 liter and 500 grams, I have Cinders in 500 grams, as well as Plum Rain and Bubbly.. and Ponche! Ponche is one of my most treasured shower gels, since there aren't many products currently sharing this scent. Surely you can imagine how happy I was seeing this Ponche scented bubble bar! Today I decided to give it a try. If you're curious about this bubble bar, then make sure you keep on reading!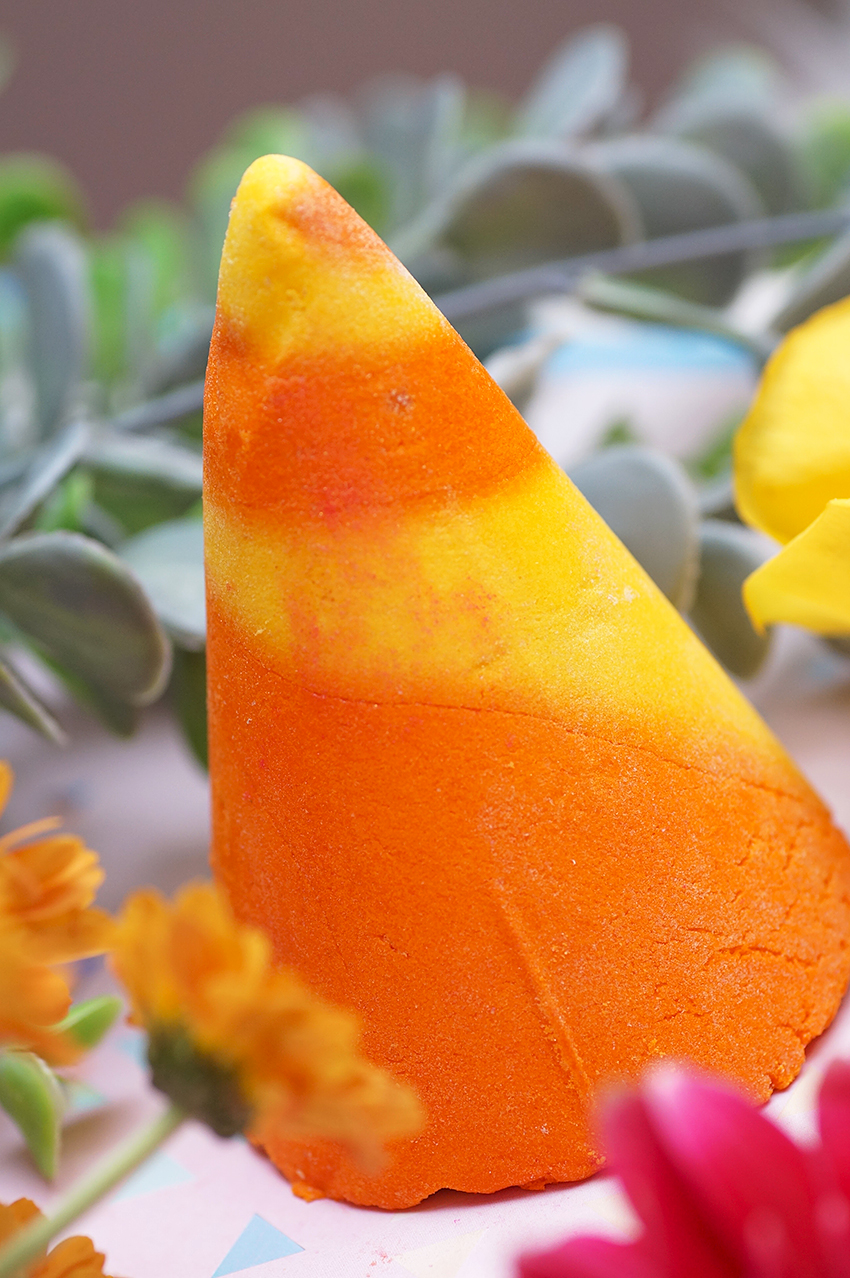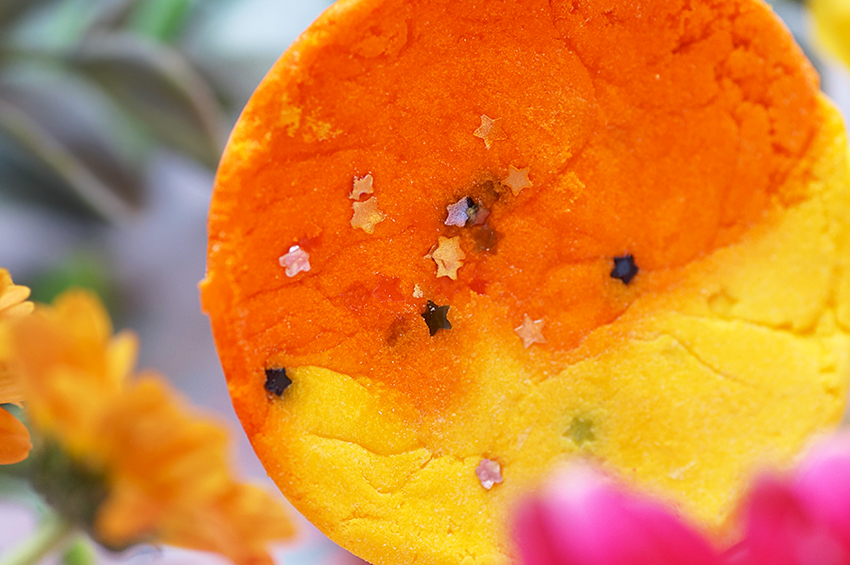 What is it?
Ingredients: Sodium Bicarbonate, Cream of Tartar, Sodium Laureth Sulfate, Popping Candy, Lauryl Betaine, Cornstarch, Perfume, Fair Trade Organic Cocoa Butter, Buchu Oil, Davana Oil, Petitgrain Oil, Titanium Dioxide, Glycerine, Synthetic Fluorphlogopite, Tin Oxide, Hydroxy propyl methyl cellulose, Sodium carboxymethyl cellulose, Coumarin, Geraniol, *Limonene, *Linalool, Colour 47005, Colour 15510, Colour 15850:1, Colour 45410:1, Colour 77491, Colour 16255, Colour 19140, Colour 42090, Colour 77492
Lush Party Popper Bubble Bar costs £3.95 / $7.95 / €5,50 and is part of the exclusive Harajuku bubble bar launch. A part of these bubble bars was released on March 27 (in The Netherlands) and the second part will be released on June 26. Party Popper is a Ponche scented, cone shaped bubble bar. It has cute little stars underneath and I love the cheerful colours — it goes very well with the amazing scent of this bubble bar. Ponche is a boozy, fruity scent — it has a sharp citrusy note, defining this scent. It's one of those scents you'd appreciate on any morning, since it's so bright and uplifting. It's like a fruit punch, but also a wake up call in a bottle. It contains (vegan) tequila, giving the shower gel its boozy, zesty note, but not too overpowering. I hate the smell of alcohol, but luckily there's no alcohol smell in this shower gel. It still has that pungent and sharp note, but again — it's what makes this scent unique. Furthermore, this bubble bar also contains cocoa butter for extra soft bubbles and water.
I don't have a video of this bubble bar.. I was silly enough to not press record button on my phone 🙄🙈 Sorry!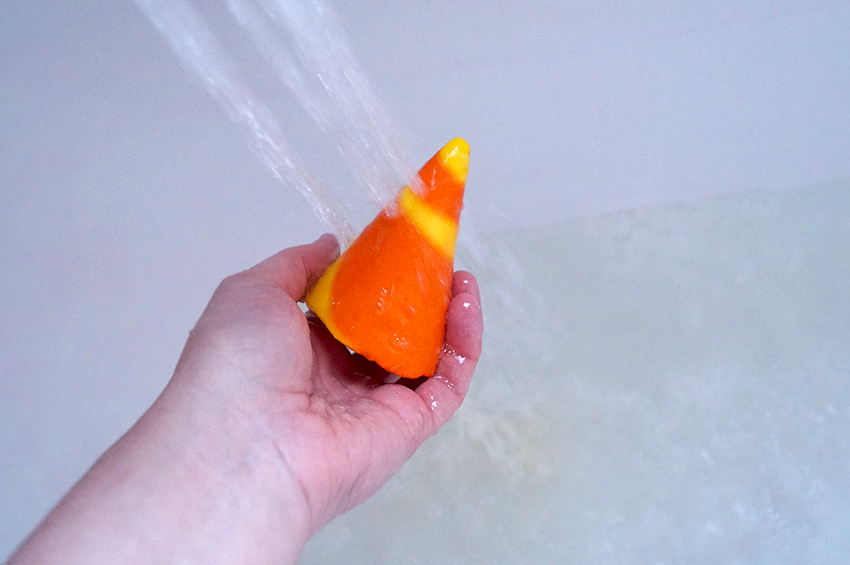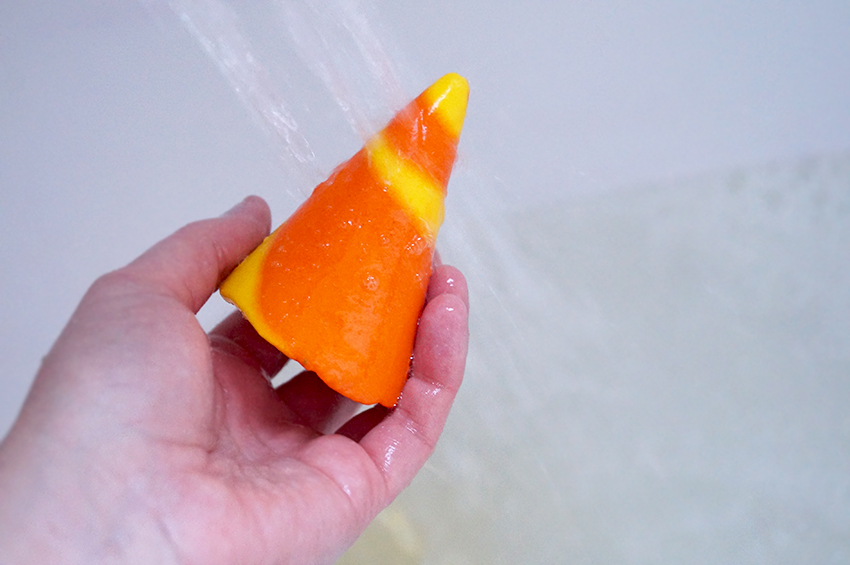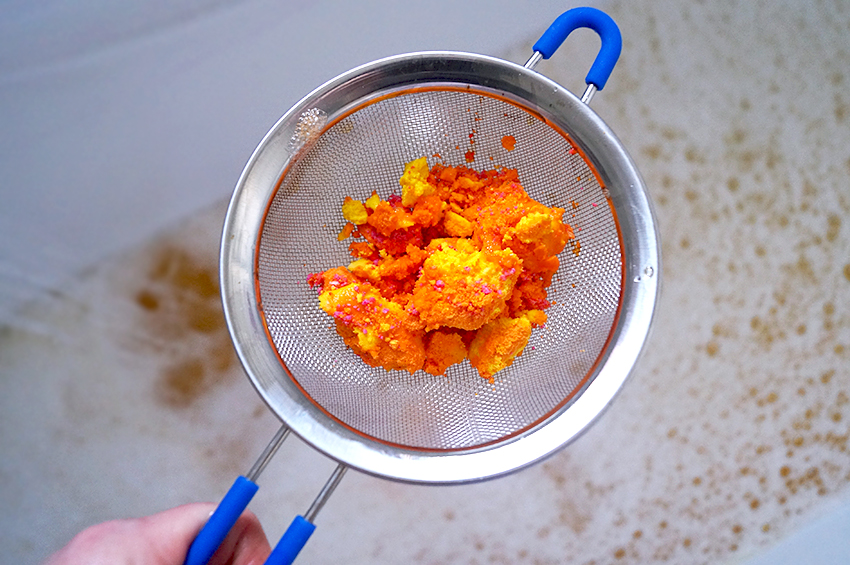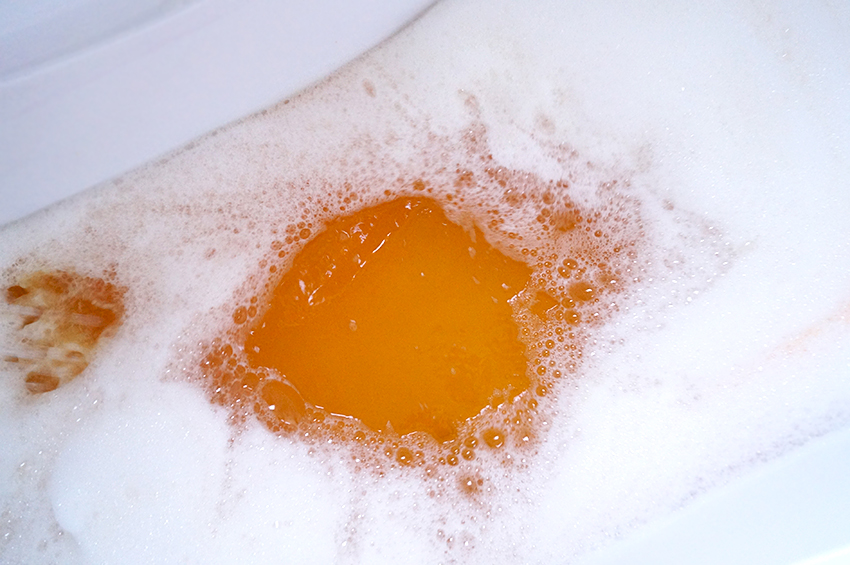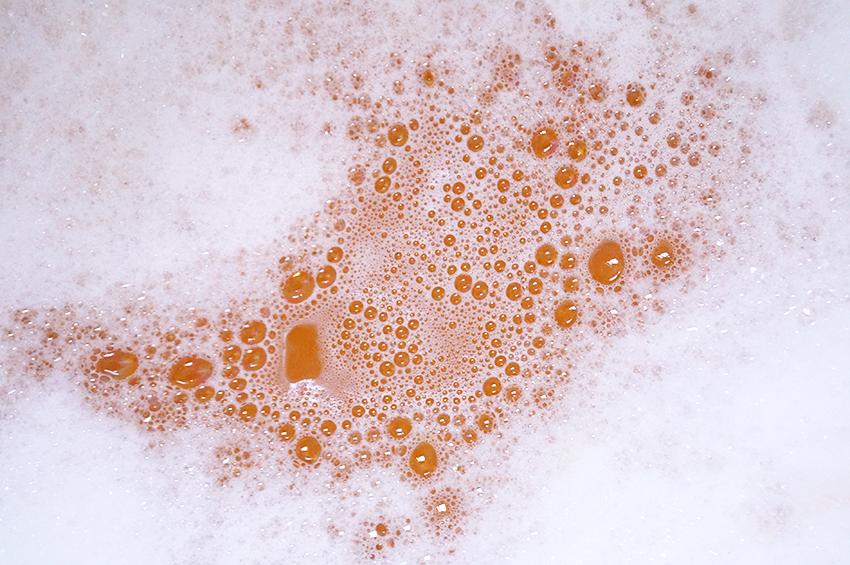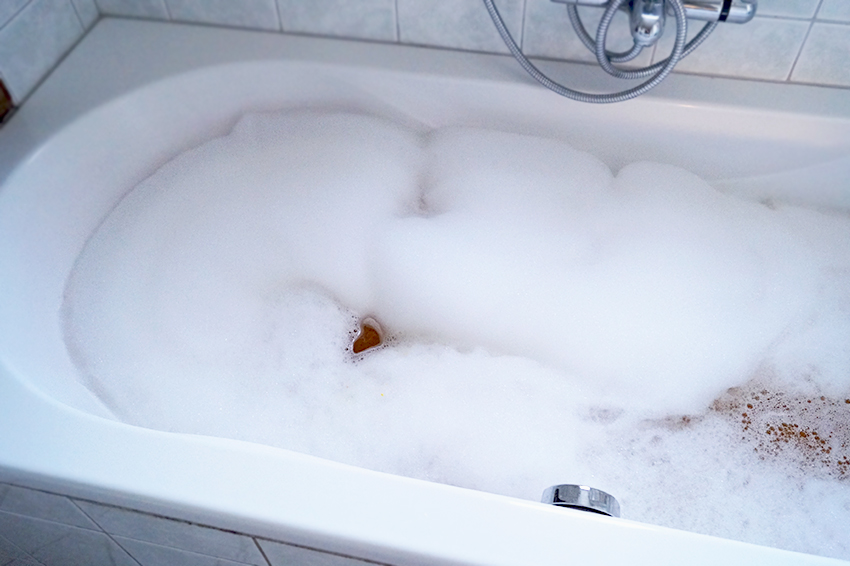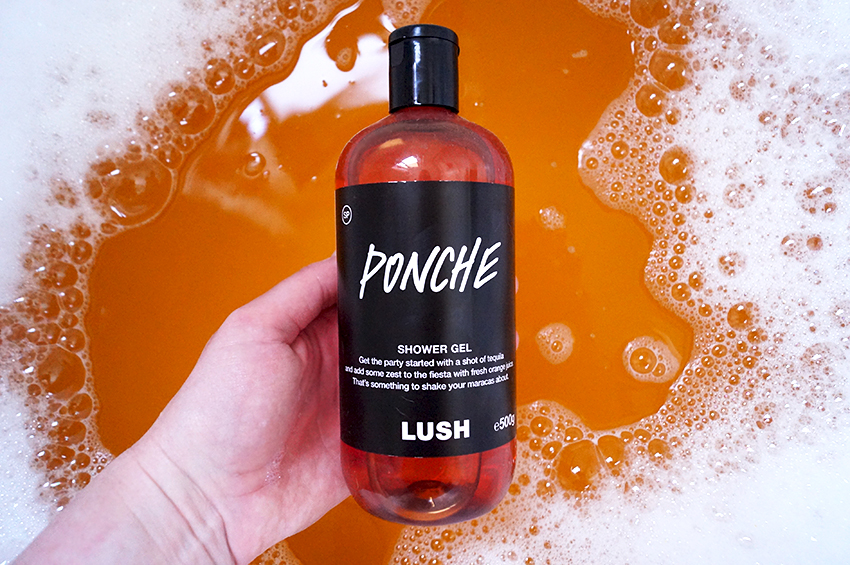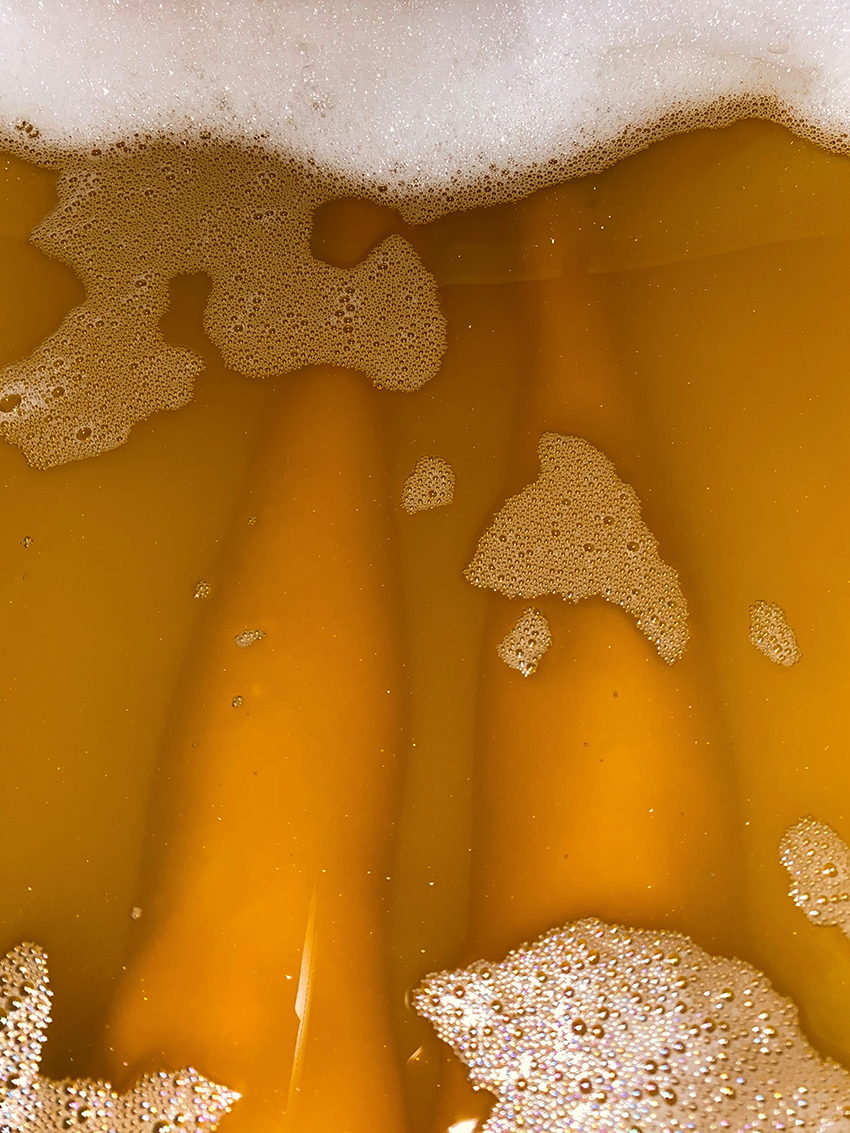 What do I think?
That one time where I decide to use an entire bubble bar, I forget to press record on my phone. Fucking great. 🙄 But I'll try to do my best to explain how it looked like in the tub! It first provides a lot of bubbles on the surface, and a beautiful and cheerful shade of orange in the water. The Ponche scent is VERY present, which I love — I wish all bubble bar would smell this strong! This is exactly how you're able to enjoy a bubble bar's scent. After holding it under the running water for a minute or so, I crumble the bubble bar and put everything in a sieve. Surprisingly, this bubble bar has a pink core — I love it even more now. The water ended up with an orange hue, like a tub full of freshly squeezed orange juice. There's tons of soft bubbles and the scent stuck with me throughout the entire bath, even long after I exited the bath I could smell the scent for hours.
Needless to say, this is my favorite bubble bar so far. I LOVE how strong the scent is, how pretty the water is and how much bubbles you can get out of it. This is everything I'm looking for in a bubble bar, and Party Popper has it all. I'm actually considering buying a few more, since they're not the most expensive bubble bars from this launch as well! I also think I'm going to use the whole bubble bar from now on, to get the best results in the tub. What's the point of faint water and barely any scent anyway? But for now, I really recommend trying out this bubble bar, it's a real hit.

Lush Party Popper Bubble Bar costs £3.95 (England) / $7.95 (USA) / €5.50 The Netherlands)