Review: Lush 29 High Street liquid perfume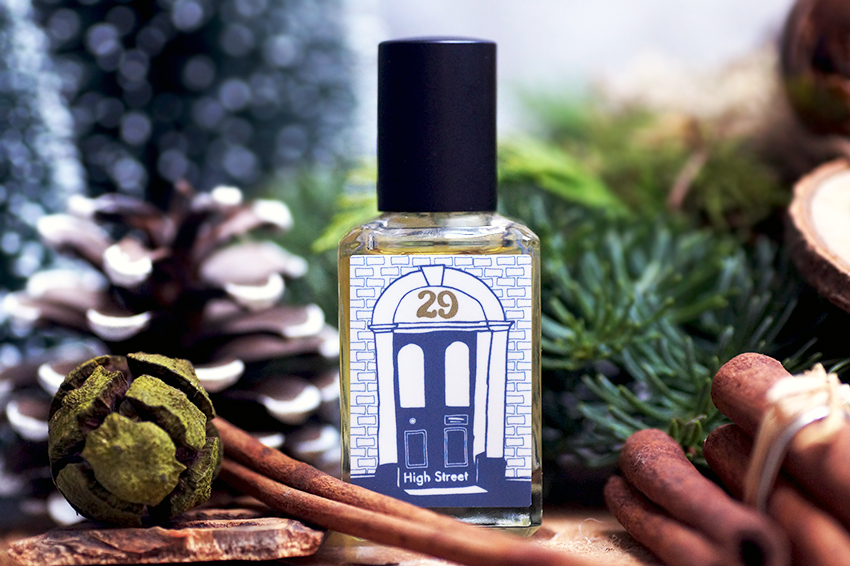 Recently I wrote a review on the Snowcake perfume. Lush released a few perfumes as part of the Community Favourites a while ago, including Snowcake, but also this gem 29 High St. As a big fan of this scent, I had to have this perfume. You might be familiar with this scent because of the Aubergine bath bomb (and soap), which is now back and is here to stay, except for the soap. Anyway, today I'll be reviewing this classic scent for you.
If you're curious about this product, make sure you keep on reading!
What is it?
Lush 29 High Street perfume costs £29.50 and contains 30 ml. It was temporarily for sale, as one of the Community Favorites of the month of November, along with five other perfumes. 29 High Street is a pretty well-known scent amongst Lushies, because it's named after the store that sells it — hence the label of the perfume, which resembles the front door of 29 High Street. It's supposed to smell like the average Lush store, and I gotta admit, they did a pretty good job.
You're walking through the shopping streets, when you notice the Lush sign in the distance. Your heart rate goes up, heavy breathing, the chatter of people around you fades, and the closer you get to the Lush store, the more intense the distinctable scent gets. You enter the Lush store and you're being greeted by over-enthusiastic employees (no shade, I love them) and thousand different notes hit you. *That* is 29 High Street.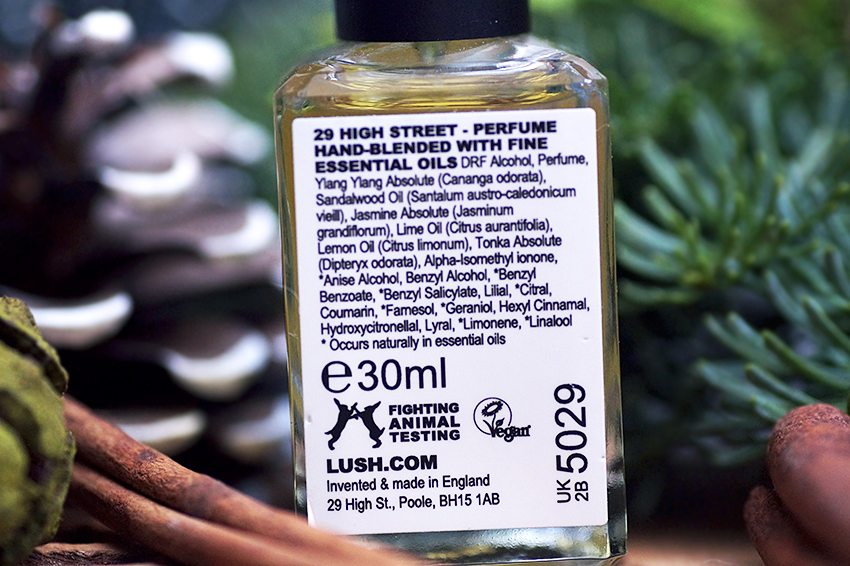 What's inside?
Ingredients: DRF Alcohol, Perfume, *Limonene, *Linalool, Alpha-Isomethyl Ionone, Jasmine Absolute, Sicilian Lemon Oil, Lime Oil, Sandalwood Oil, Tonka Absolute, Ylang Ylang Absolute, *Anise Alcohol, *Benzyl Benzoate, *Benzyl Salicylate, Butylphenyl Methylpropional, *Citral, Coumarin, *Eugenol, *Farnesol, *Geraniol, Hydroxycitronellal, Hexyl Cinnamal
So, 29 High St. is supposed to mimic the scent of the average Lush store. It's a blend of all the wonderful scents that you pick up while shopping for new bath bombs. If we, simple citizens, would try to make a blend out of different notes, it would definitely turn out to be a disgusting scent. But lucky for us, Lush knows what they're doing. Usually, that is. Lush describes this scent as "an uplifting citrus scent" with notes of lemon and lime. Warm tonka and soft floral take over, complimenting the sharper fruit notes. The perfume contains ingredients of jasmine, lemon, lime, sandalwood, tonka and ylang ylang. A combination of citrus with floral.
Scent
The ingredients list shows a combination of citrus and floral, which is exactly how the perfume smells. Upon the first whiff, I can smell the citrusy and fruity notes, with some warm and floral underlying notes. The sandalwood can be smelled pretty well, giving the scent a warm and woody touch — but it's the fresh, zesty citrus notes that dominant right now. After a few minutes, the zesty notes of lemon and lime are less present and the scent becomes more floral. Jasmine and ylang ylang are slowly taking over, intertwined with mellow, citrusy notes. Adding to its complexity, there's a woody touch it. All together they've done a wonderful job capturing all the overwhelming scents in the store, by combining various aspects and making it into a wonderful perfume. A very interesting scent, one that is almost indescribable, since you can smell literally everything. After a few hours the warm and floral notes linger on my skin, with a slight pinch of citrus in the background.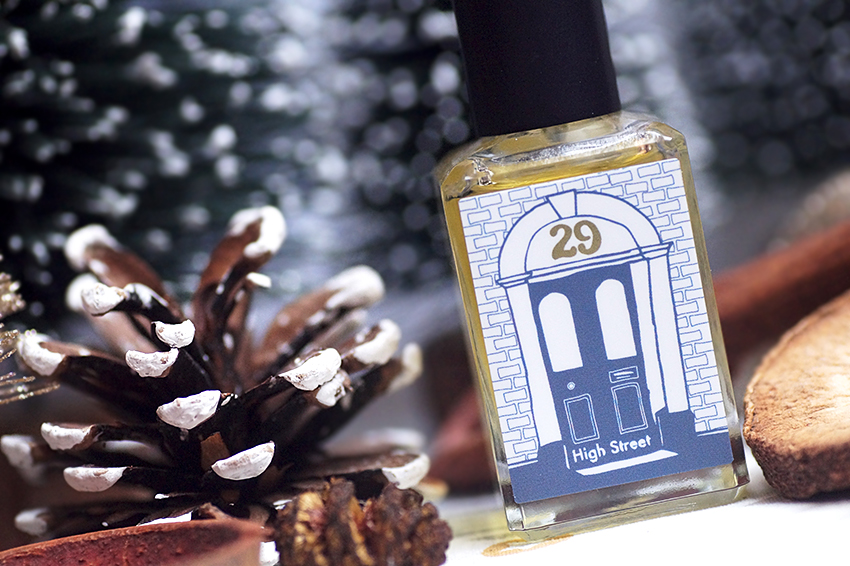 What do I think?
I'm very happy with this perfume. It's perfect from the first spray to the last sniffable notes. The smell is so characteristic, it is exactly how the average Lush store smells. It's a pretty complex scent, but not too heavy or dominant, making it a very accessible scent. I could wear this scent every day without growing sick of it. The scent lingers on my skin for about 8 hours, subtly fluttering around the skin. At the end of the day, before I dive into my bed, I can still smell subtle notes of citrus.
I am overjoyed with this perfume, and compared to my beloved body sprays, it's not inferior to them. If you have also become enthusiastic after this review then I have good news, because you can still get this perfume in the UK webshop. If you love the scent of a Lush store and you want to have this scent close to you, this is your perfume!

Lush 29 High Street liquid perfume costs £29.50 (England) / $0.00 (USA).