Review: Lush Perle de Sel Bath Bomb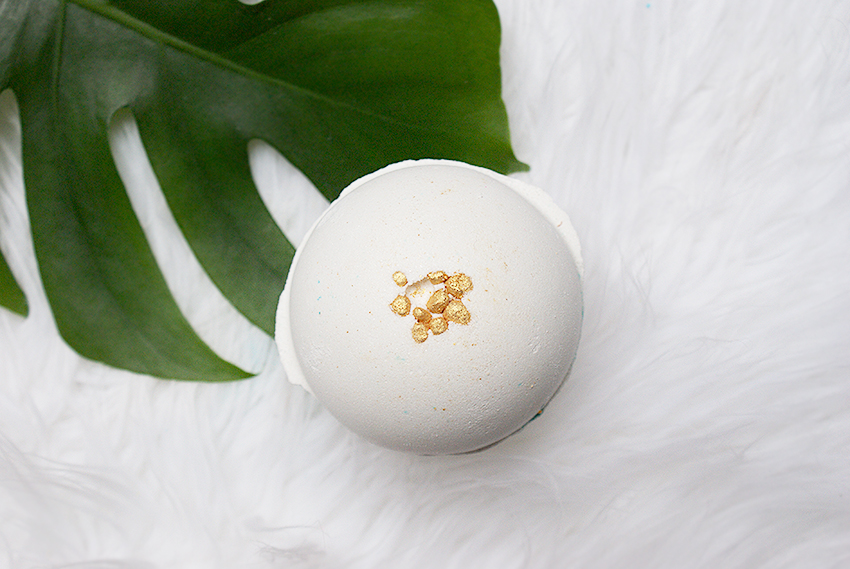 There are scents of Lush that will always stay with you. For me, this was the case with Snowcake, a discontinued soap from the Christmas collection. Perhaps you still remember the hand cream Smitten? It was my holy grail, mainly because of the scent. It was sad to see Snowcake go, but fortunately for me, someone told me that Perle de Sel shares its scent with Snowcake. Sooo.. I'm sure you can imagine my excitement. And a few days later, a truck stopped in front of our house, loading six pallets of Perle de Sel bath bomb. Just kidding. Maybe.
If you'd like to know more about this bath bomb, then keep on reading!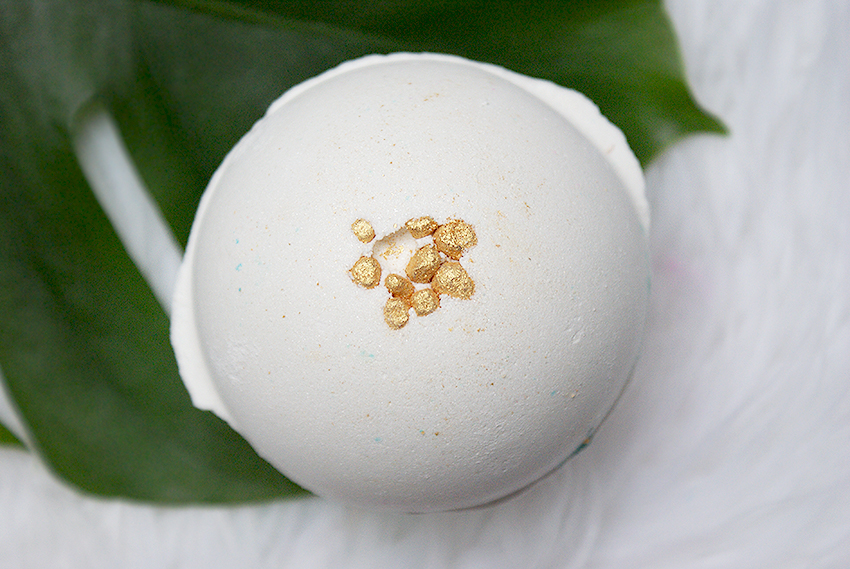 Ingredients: Sodium Bicarbonate, Citric Acid, Coarse Sea Salt, African Salt Pearls, Synthetic Fluorphlogopite, Titanium Dioxide, Perfume, Cassie Absolute, Rose Absolute, Benzoin Resinoid, Cream of Tartar, Water (Aqua), Sodium Coco Sulfate, Cocamidopropyl, Betaine, Tin Oxide, Colour 77491, Colour 42090, Colour 42053, Colour 59040, Colour 47005:1.
Lush Perle de Sel costs £4.95 and is part of the Christmas range. Funny about this bath bomb is that it contains coarse sea salt. This not only softens your skin but also cleanses your pores deeply! Furthermore, Perle de Sel contains cassie absolute, rose absolute and benzoin resin. These are the hydrating ingredients, which make the skin feel silky soft. On top of the bath bomb there are some golden pearls (hence the name — it translates to salt pearl!) that add beautiful sparkles to the water, but also has nourishing properties.
A product that's very alike, is Snow Angel. This is a bath melt with almost the same appearance — white with golden shimmers. I think combing these two would create a magical performance in the tub. Just imagine bobbing in that water! Snow Angel is also part of the Christmas range. It also said that this scent is almost identical to Saucy Snowcake, only Saucy Snowcake is a bit fruitier. I reckon they need to bring it back this year, but one can only hope.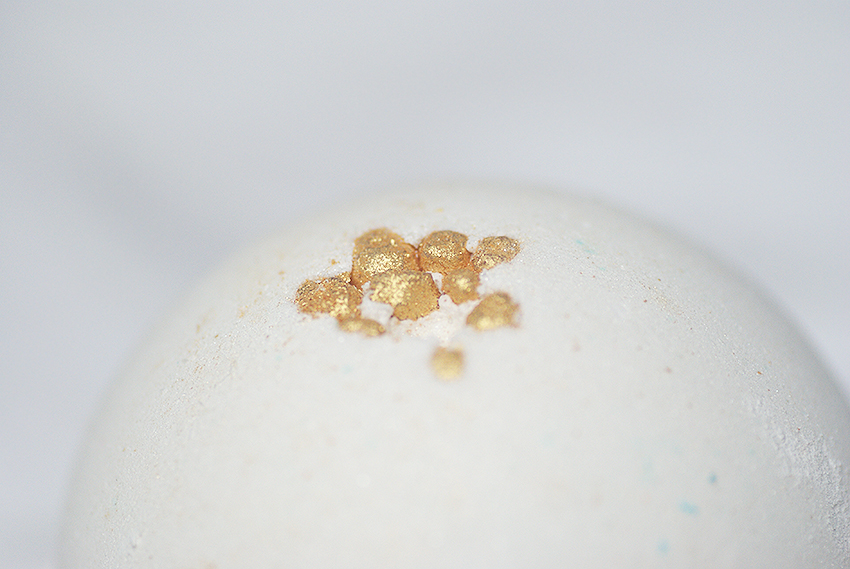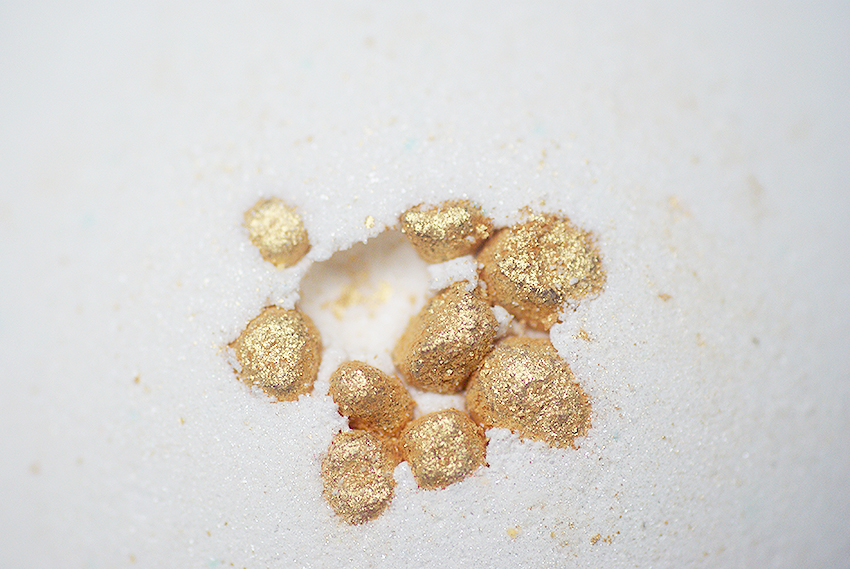 The scent of Perle de Sel is one of Lush's most wintery scents. It's one of the reason why I'm so in love with it! It's a soft, creamy and sultry scent. It reminds me of sweet marzipan! The benzoin resinoid create a sweet base, while the rose absolute and cassie absolute adds depth with their warm and sweet scent. It's a comforting and warm scent, a bit powdery as well. It has best of both worls — sweetness and powdery. But let's move on to dropping Perle de Sel into the tub!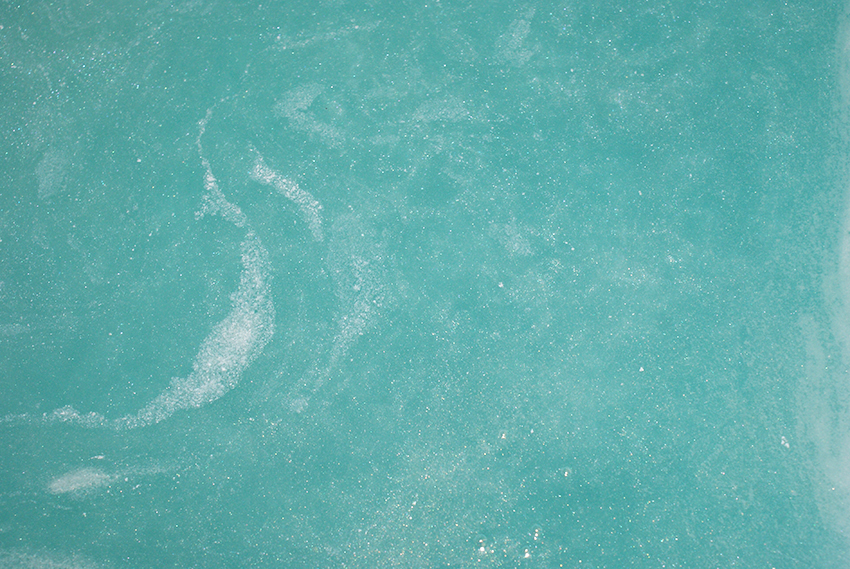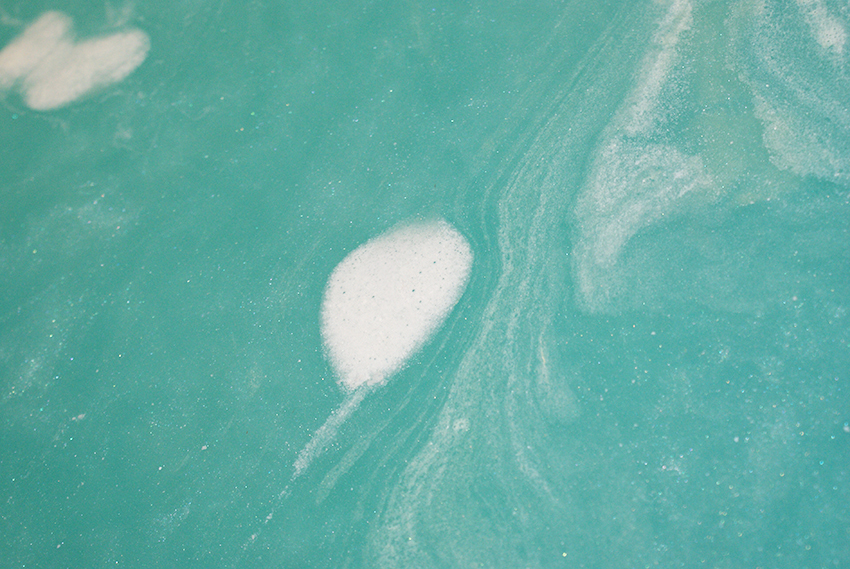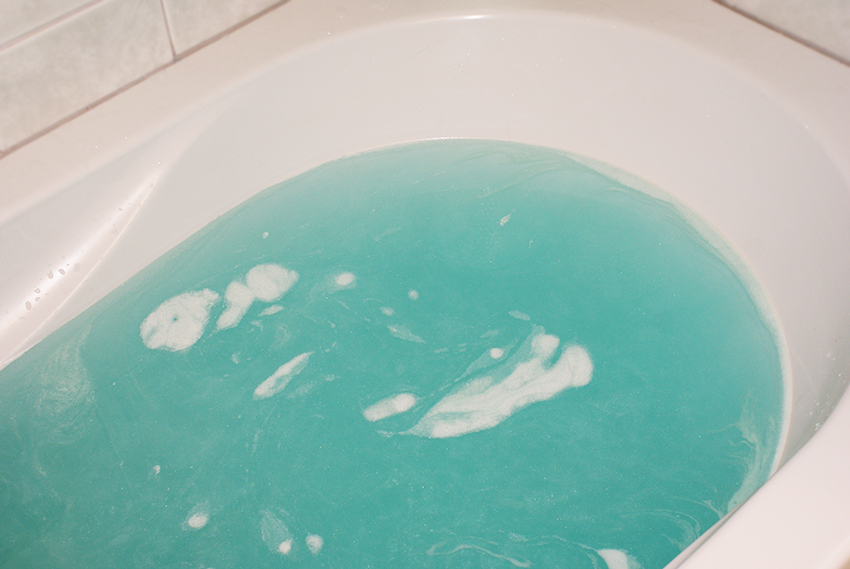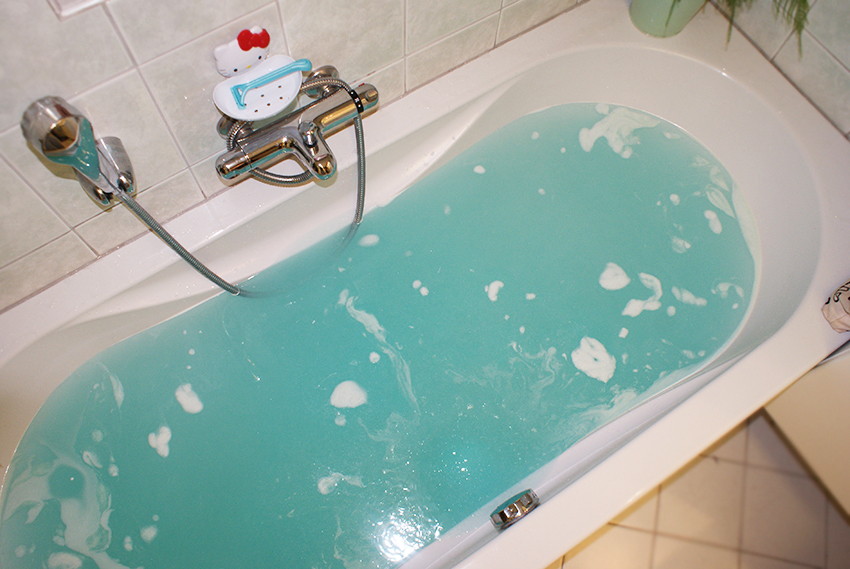 What. the. heck. While my expectations of this bath bomb were fairly high, I never imagined it would be THIS beautiful. The turquoise shade of the water is one of the prettiest shades there is. It's mesmerizing, enchanting. It reminds me of taking a dip in the ocean near Punta Allen, Mexico. The lustre in the water makes it even better. The scent is very present — even my boyfriend could smell it, and his room is across the hall. I have intensely enjoyed this bath. The water feels soft, just like my skin afterwards. It was glowing, soft and felt nourished. I daresay this has become one of my favorite bath bombs, along with Golden Wonder and Luxury Lush Pud.
Is there a downside as well? Yes, there are two. First of all, after bathing, you'll have to give the tub a good scrub. The lustre sticks to the bath at the surface level, which is kind of a bummer for me after having a relaxed bath session. Second, it's only for sale during Christmas period. I should have stocked up! So if you hear somebody ever say "buy now or cry later" — listen to them!! 😢

Lush Perle de Sel Bath Bomb was part of the Christmas 2019 range.