Review: Lush Sex Bomb Body Spray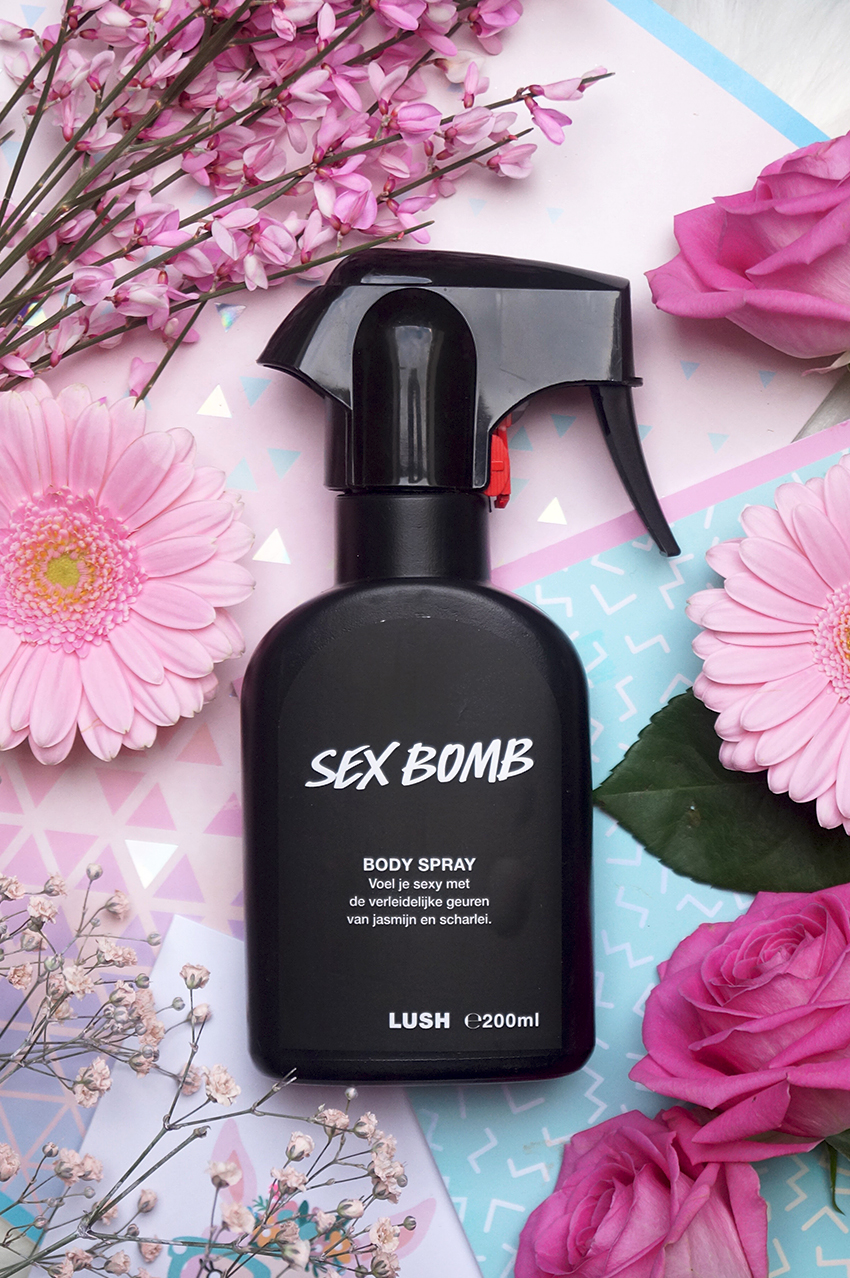 Some scents will always hold a special place in my heart. For me, that's Sex Bomb. My first product ever by Lush was The Joy of Jelly — a Sex Bomb scented shower jelly. This scent instantly made me fall in love with Lush.. When they released a bunch of new body sprays, I didn't have to think twice before buying this body spray. Today I'm reviewing this frisky body spray, so if you're curious about this product, make sure you keep on reading!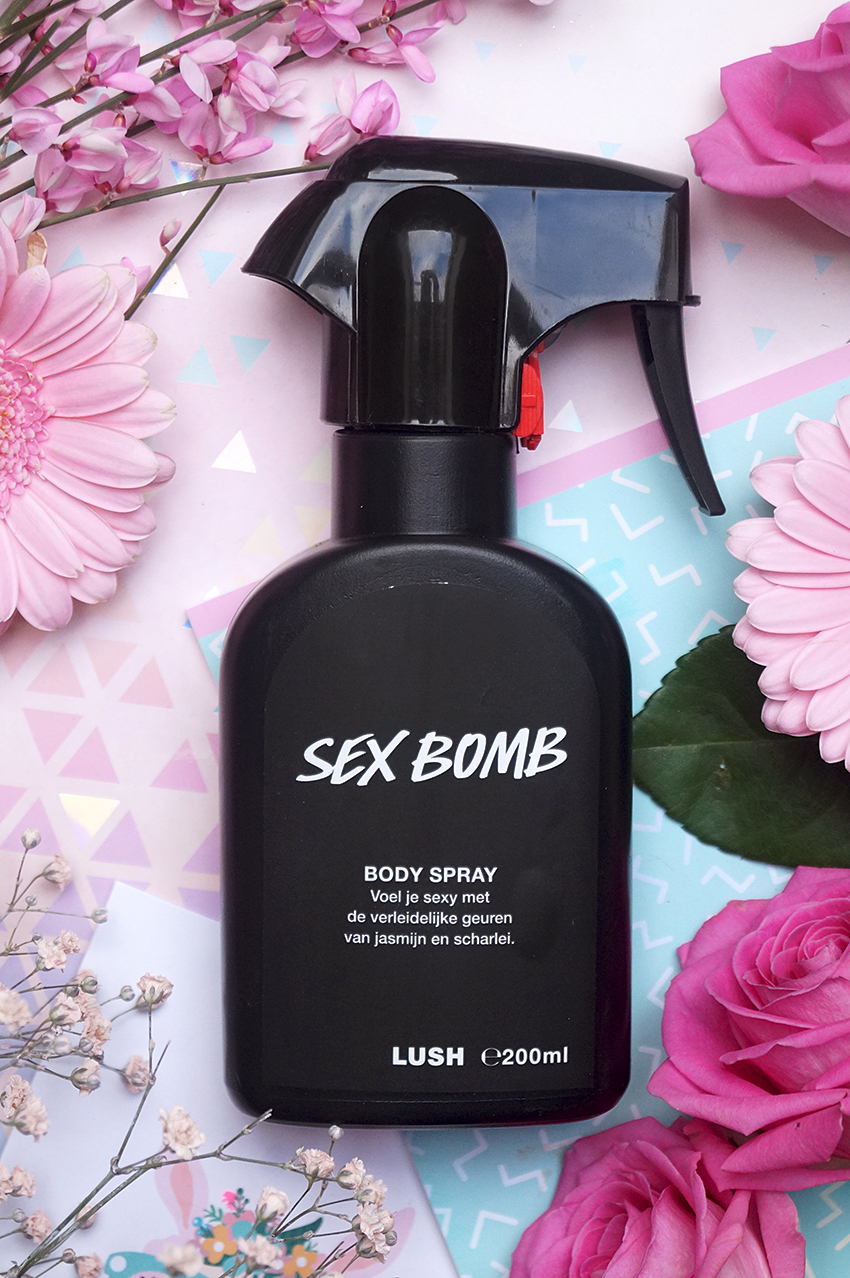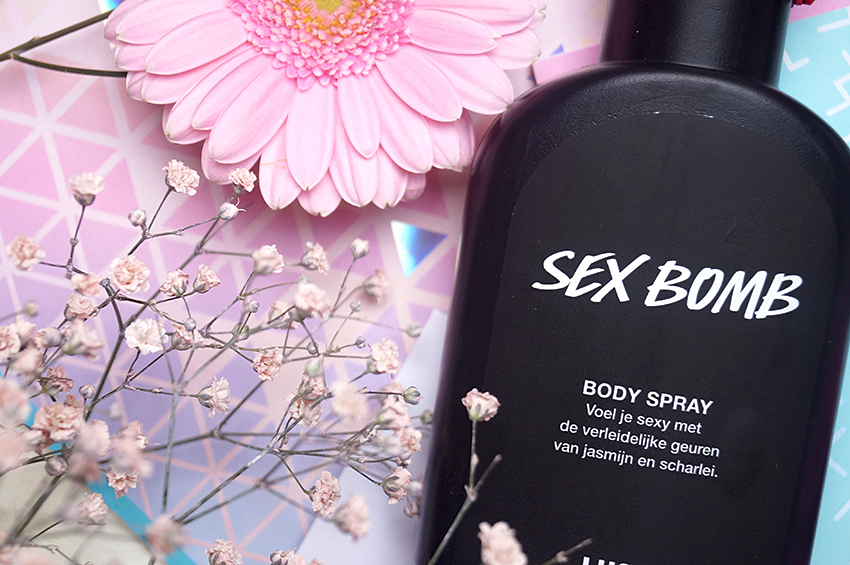 What is it?
Lush Sex Bomb Body Spray costs £20.00 / $34.95 / €25.00 (200 ml) and is part of the main range. You might be familiar with the name because of the classic bath bomb, Sex Bomb, which has been selling since 2003. The bath bomb is currently the only product that's available in this scent. It's a great addition to my body spray stash — it's the only real floral body spray I have, besides Big. I prefer body sprays over perfumes, since the body sprays are much cheaper for the amount of perfume you get. Plus, the body sprays smell stronger than the perfumes. One spritz is enough to last an entire day, an experience I've never had with the perfumes.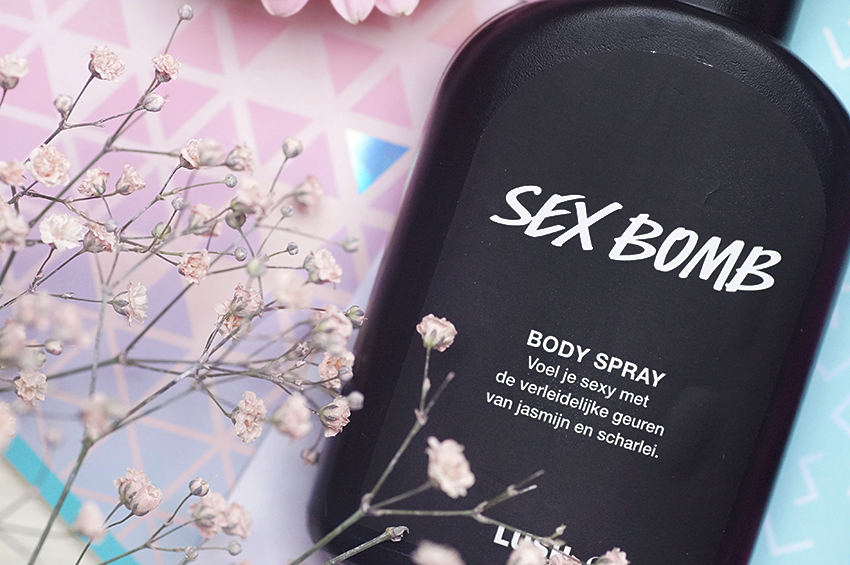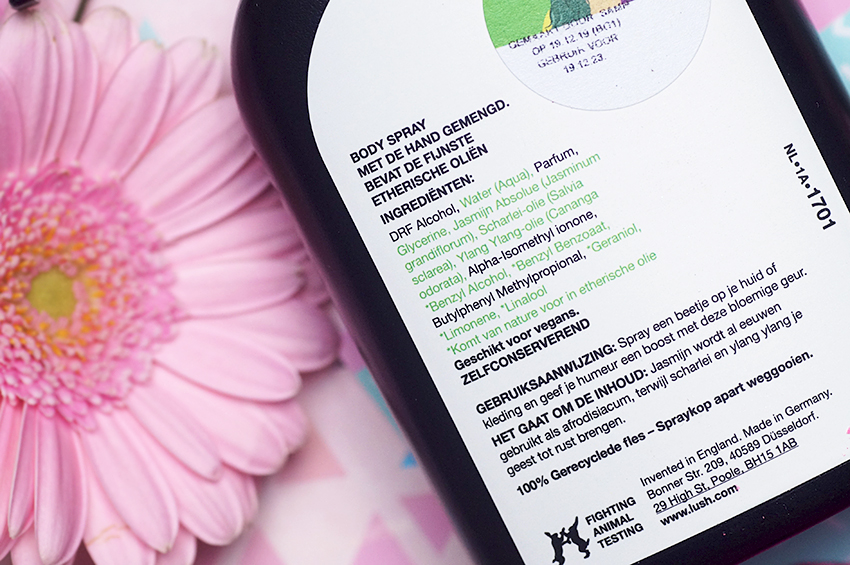 What's inside?
Ingredients: DRF Alcohol, Water (Aqua), Perfume, Glycerine, Jasmine Absolute, Clary Sage Oil, Ylang Ylang Oil, Alpha-Isomethyl Ionone, *Benzyl Alcohol, *Benzyl Benzoate, Butylphenyl Methylpropional, *Geraniol
Sex Bomb is a pretty strong, floral scent. It's not like Winter Garden (thank God), even though they both contain ylang ylang. Sex Bomb contains more jasmine and it also had some clary sage oil. These three scent notes create a sweet, floral, warm and sultry scent. A sexy floral scent, with none of the ingredients too overpowering. It's such a classy, lovely fragrance that I can't imagine anyone hating it. I feel empowered and confident every time I wear it! Jasmine is a great aphrodisiac. Also, did you know that the flower opens only at night to release its sensual scent?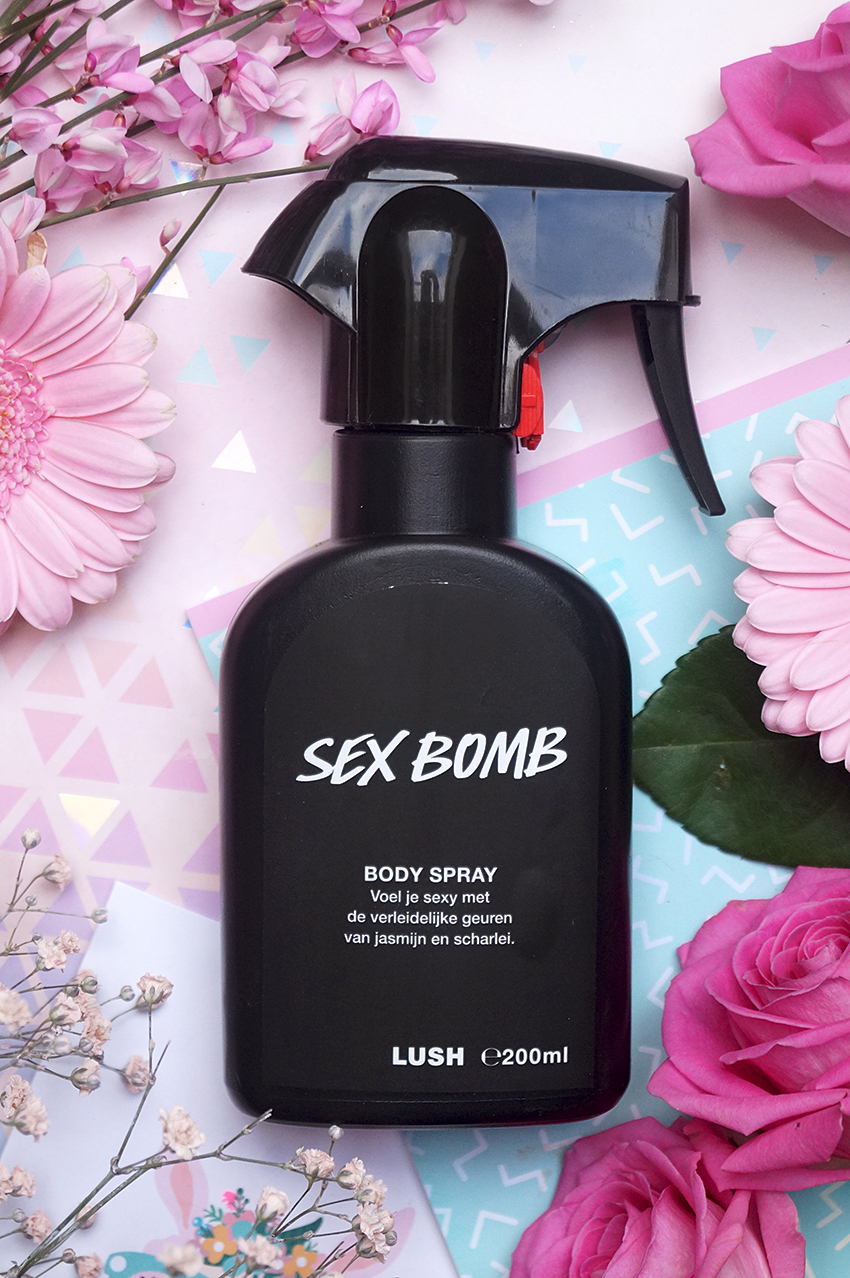 What do I think?
Upon the first spritz, the jasmine immediately hits your nose and can be a little overwhelming. This scent needs a few minutes to settle, once it's settled it will last an entire day — even longer if you spray some onto your scarf or sweater! Often I hang my sweater onto the closet at the end of the day, only to put it on again after a few days — but it's basically impossible to use another body spray that day, because Sex Bomb will linger onto your clothes until you throw them into the laundry machine.
The scent is very strong. Whenever I'm wearing it, I can basically smell it throughout the entire day. Even when I'm out and I'm wearing my jacket, I can still sometimes smell a hint of Sex Bomb! It's not annoying, though — the scent's very subtle and will keep reminding me throughout the day that I'm wearing it. This is definitely a body spray worth every penny. It will last you a lifetime, and the enchanting aroma isn't one to get bored of quickly. It's one of my favorite body sprays!
If you have a positive (or negative) experience with this product, feel free to share them in the comments.

Lush Sex Bomb Body Spray costs £20.00 (England) / $34.95 (USA) / €25,00 (The Netherlands)

4 Responses to Review: Lush Sex Bomb Body Spray