Review: Lush Bat Art Bath Bomb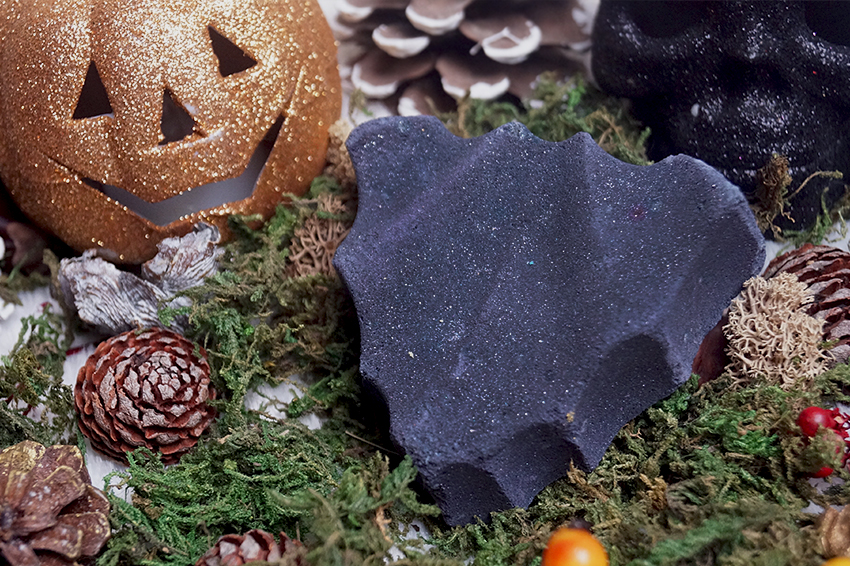 A bath bomb shaped like a bat? Need. Not that I'm a huge Batman fan, but I just love the animals. 🦇 I love a black bath bomb, because it's often packed with other colors and surprises and shit, so I decided to (trick-n-)treat myself to this bath bomb.
If you're curious about this bath bomb, then keep on reading.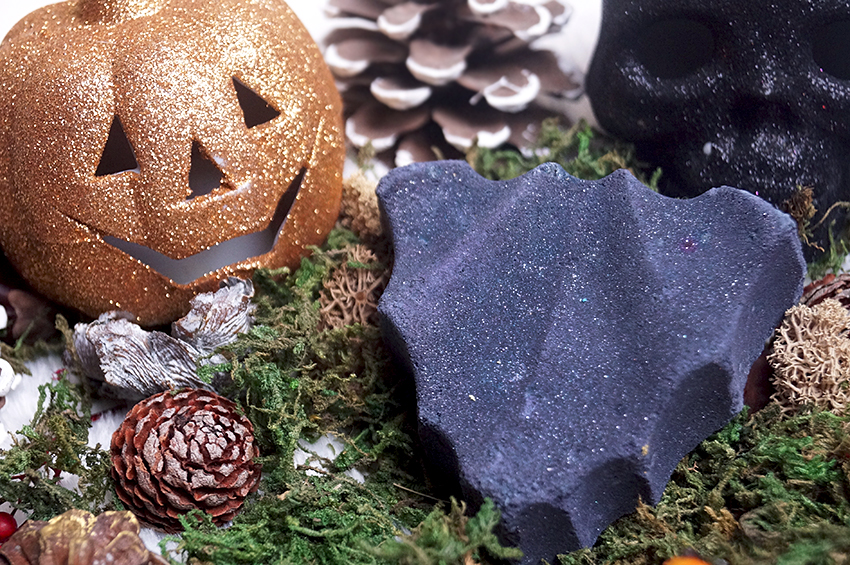 What is it?
Ingredients: Sodium Bicarbonate, Citric Acid, DRF Alcohol, Perfume, Sicilian Lemon Oil, Green Mandarin Oil, Rosemary Oil, Sage Oil, Water (Aqua), Titanium Dioxide, Sodium Coco Sulfate, Dipropylene Glycol, Synthetic Fluorphlogopite, Tin Oxide, Propylene Glycol, Alpha-Isomethyl Ionone, *Limonene, Colour 77499, Colour 17200, Colour 45410:2, Colour 42053, Colour 42090, Colour 42090:2, Colour 45410:1, Colour 77491, Colour 14700
Lush Bat Art Bath Bomb costs £4.50 / $6.45 / €6,00 and is part of the Halloween range. This pitchblack bath bomb has the shape of a bat and shares its scent with Junk perfume. It has notes of lemon, mandarin, rosemary and sage. It's an unique scent to me, because I never owned a product with this scent. The scent is both uplifting fruity, the inclusion of the two herbal notes. It definitely smells kinda earthy to me, but there's also the lemon and mandarin to it, which makes the scent pretty.. weird. I'm not sure what to think of it. I get some The Comforter vibes of it, there's a slight sour blackberries smell to it? It's an interesting scent, that's for sure. You'll love it for sure if you're a fan of Space Girl or The Comforter.
Play the video in 2160p quality and on full screen for the best experience! The video has been sped up.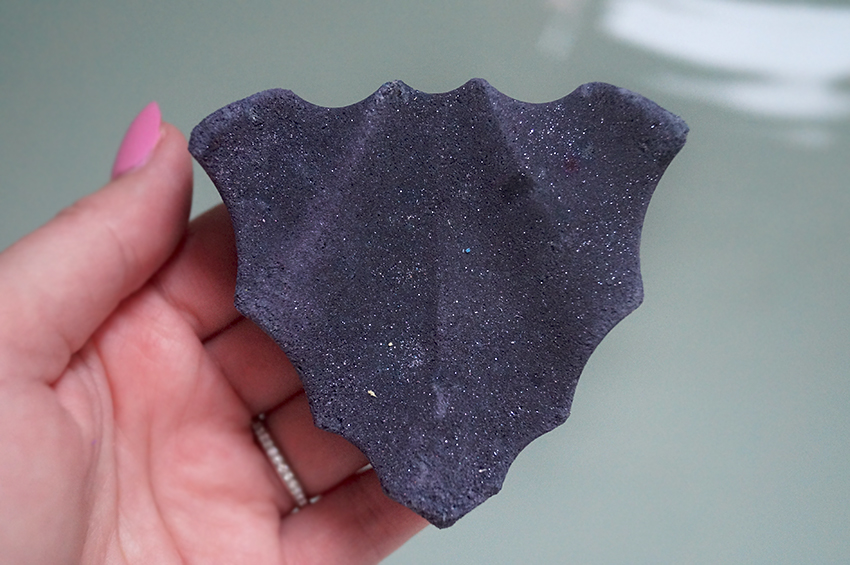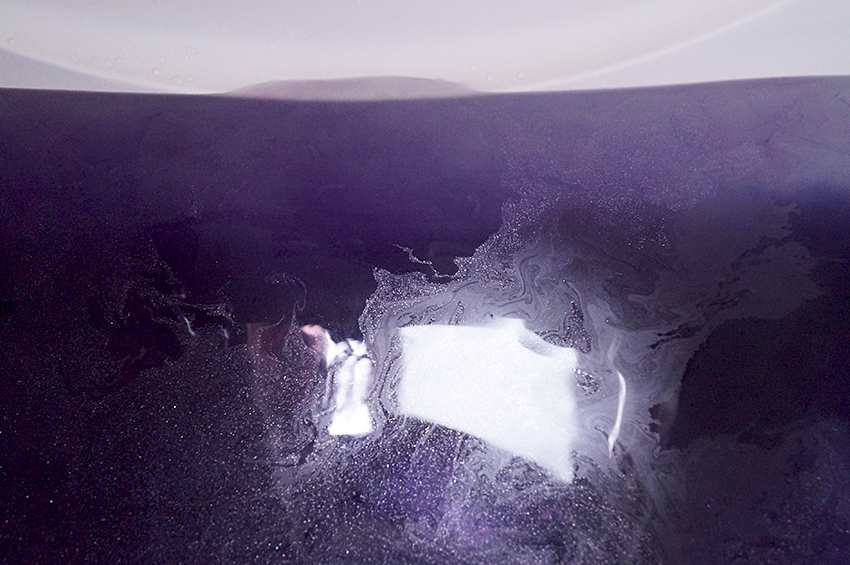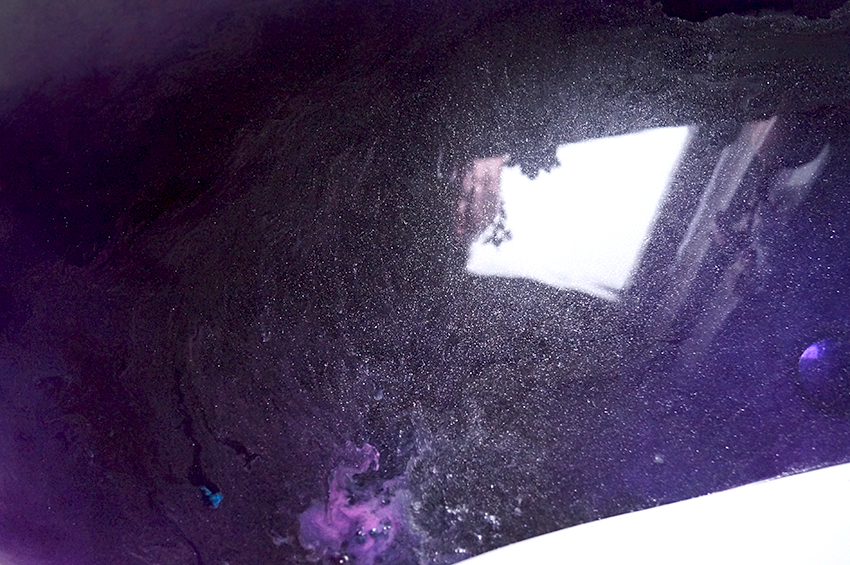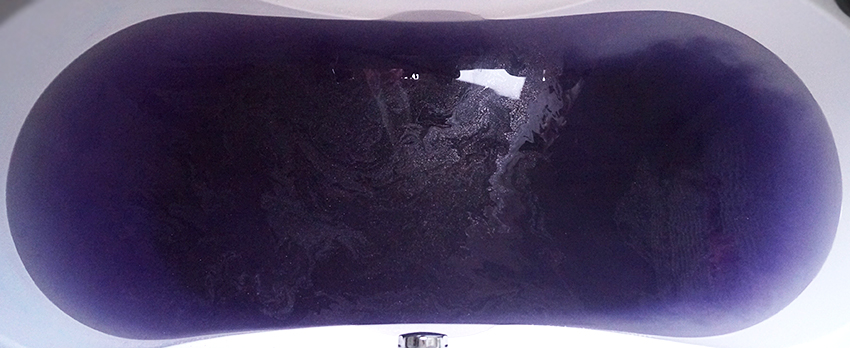 What do I think?
When I drop Bat Art into the water, purple trails get spewed onto the surface. There's something magical about dark bath bombs, and I'm here for it! This bath bomb is intense, it transforms the water into a dark purple shade, almost black. Seeing all these dark colors coming off had me worried about staining my hands and bath — but luckily, the bath didn't get stained, my hands on the other hand… (hahaha.. 🙄) It's unbelievable how much color this bath bomb contains. It has the water colored in no time, and spreads its fruity, berry-like scent throughout the bathroom. I could even smell the scent for hours after bathing!
Not just the dark water, but also the glitters got me falling in love. There's tons of silver lustre in the water, it makes the experience even more magical. It's like bathing in the night sky. Lush did a damn good job with this bath bomb! I really hope it makes a comeback next year.

Lush Bat Art Bath Bomb costs £4.50 / $6.45 (USA) / €6,00

One Response to Review: Lush Bat Art Bath Bomb