Review: Lush Open Your Heart Bubble Bra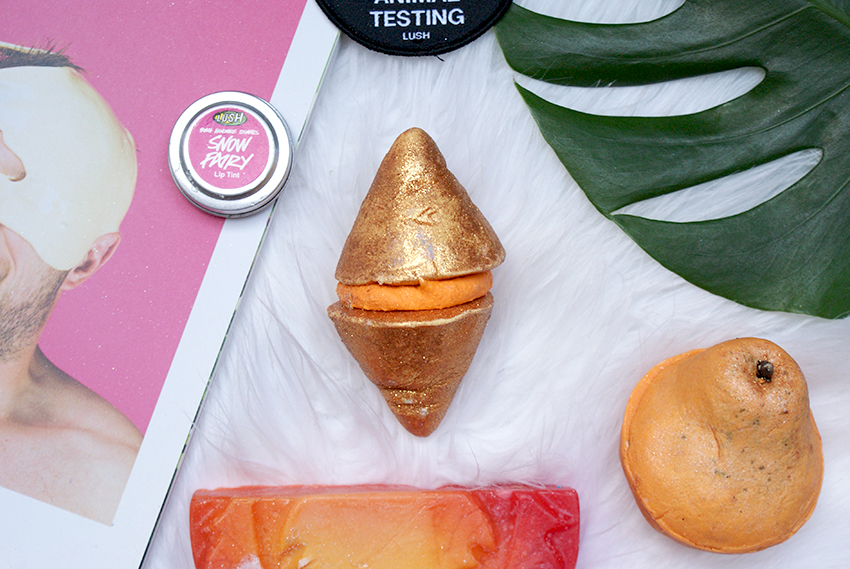 Nope, that's not a typing error in the title. This naughty bubble bar is inspired by the song Open Your Heart by Madonna. If you separate the two halves, it looks like Madonna's iconic pointy bra. How cheeky of Lush. Since this bubble bra shares its scent with the mouthwatering Golden Pear scent family, I had to have it. If you're curious about this bubble bra, keep on reading!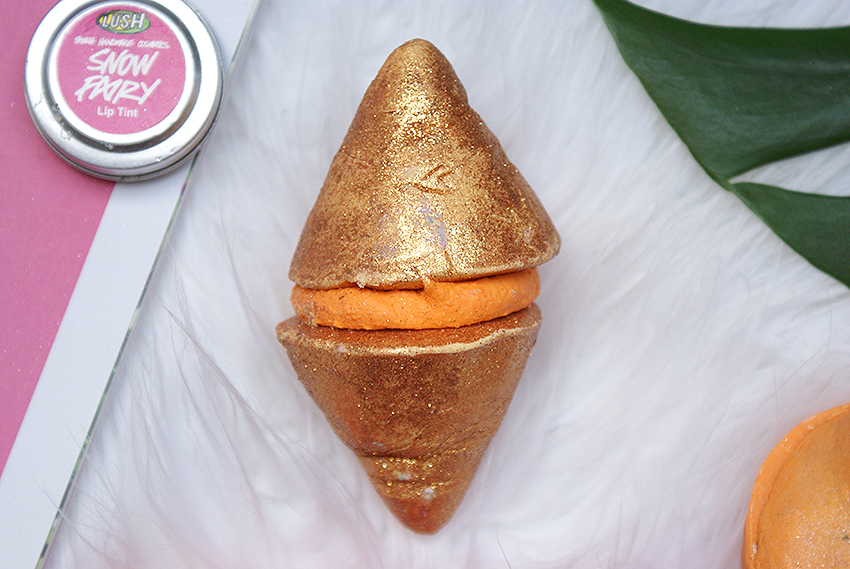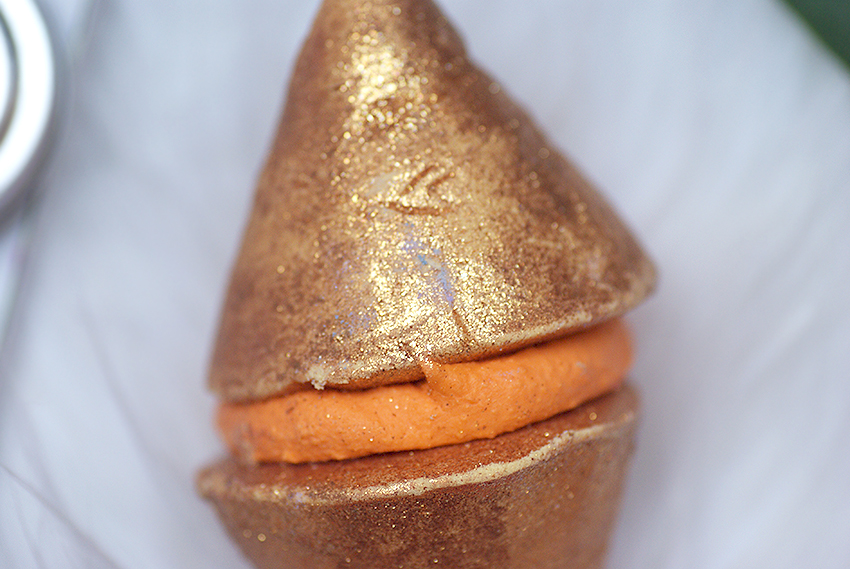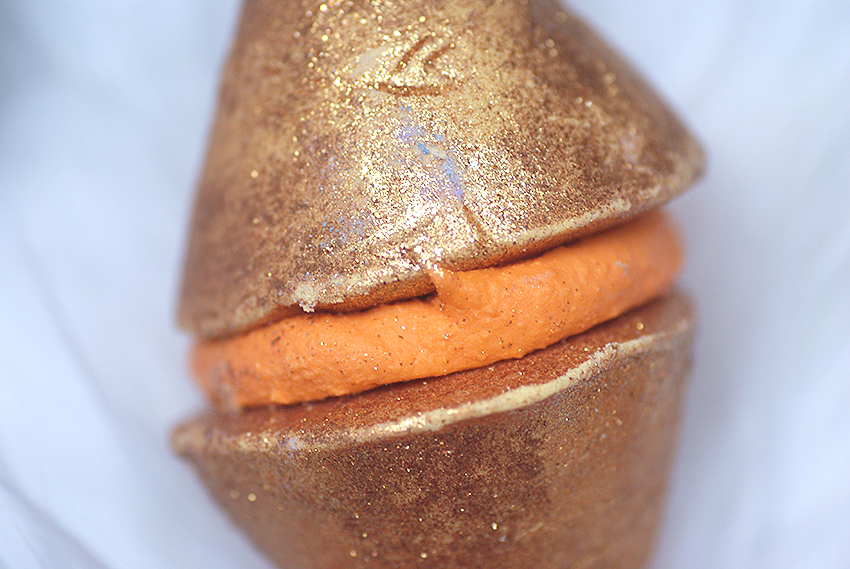 What is it?
Ingredients: Sodium Bicarbonate, Cream of Tartar, Sodium Laureth Sulfate, Fair Trade Organic Cocoa Butter, Murumuru Butter, Lauryl Betaine, Perfume, Synthetic Fluorphlogopite, Laureth 4, Cardamom Oil, Brazilian Orange Oil, Sandalwood Oil, Cornflour, Titanium Dioxide, Fair Trade Shea Butter, Gardenia Extract, Water (Aqua), Silica, Tin Oxide, Citronellol, Coumarin, *Limonene, Colour 77491, Colour 19140, Colour 15510
Lush Open Your Heart Bubble Bra costs £4.95 / $6.95 and is part of the temporary Valentine's Day range. Just like Love Token Bubble Bar, it contains quite a few glitters, so prepare yourself to be indulged with glitters! The scent of Open Your Heart is truly delightful. It has the same fragrance as the Golden Pear soap, which was part of the Christmas collection. Fortunately, there is still a Golden Pear body spray, for Golden Pears lovers like me.
Open Your Heart contains cocoa butter, murumurum butter, cardamom oil, Brazilian orange oil, sandalwood oil, shea butter and gardenia extract. The layer between the two halves consist of cocoa butter and murumuru butter, which makes this bubble bar very hydrating. Even though you can smell delicious and juicy pears, this ingredient is in fact not one of the ingredients. The scent has a subtle fruity layer thanks to the orange oil. It's a generally warm scent, pretty complex, but delicious nonetheless.
Play the videos in 2160p quality and on full screen for the best experience!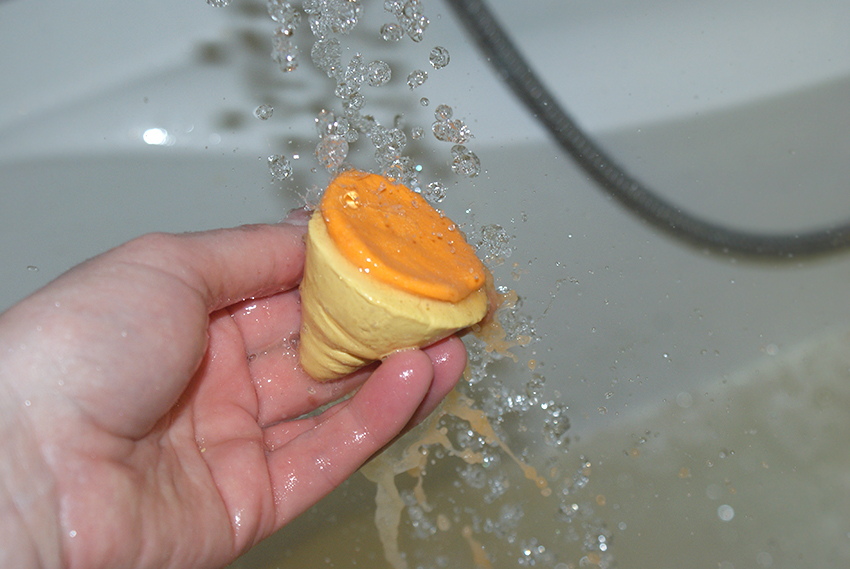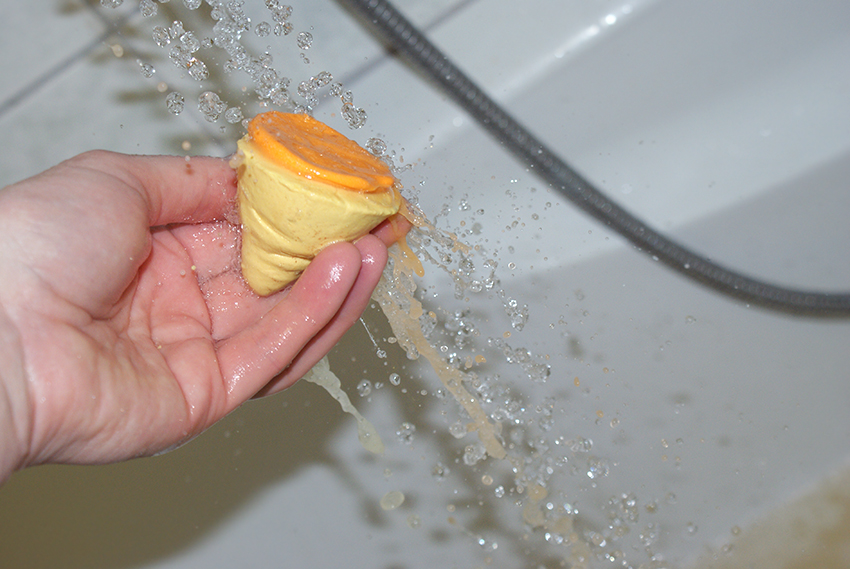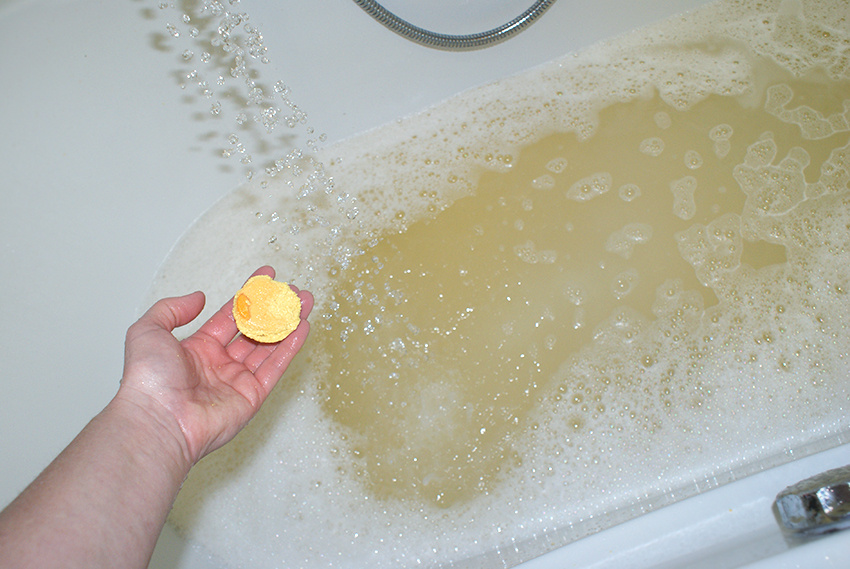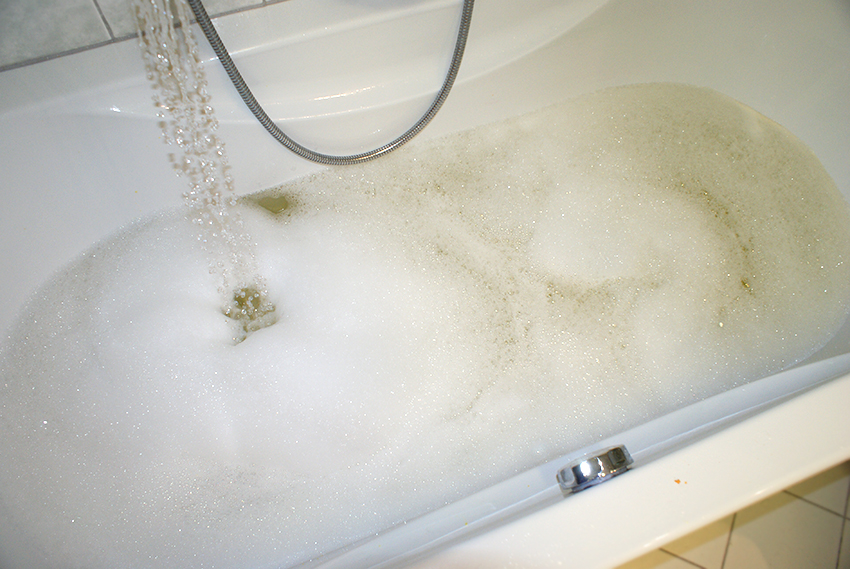 What do I think?
I try not to crumble this bubble bar, but just hold it under the running tap. The outer layer of glitters disappeared pretty rapidly. Underneath the glitter layer, there's a yellow bubble bar. This is also the color of the water — a nice shade of yellow full of lustre. It created a lot of bubbles, which is also a big plus. The scent wasn't as present as I hoped it would be, but I still enjoyed the fruity notes while bathing. It definitely made me unwind.
The buttery layer between the two halves, made my skin feel really soft afterwards. Normally my skin is pretty dry, but after bathing with Open Your Heart, it felt much more nourished and smooth. I didn't have a hard time cleaning the tub after bathing, which I would've expected after using a bubble bar with this much glitters. There were no glitters left in the tub, because they were all on my skin. It honestly made me look like a stripper. It worn off eventually, so it's not that much of an issue. It is a great bubble bar nevertheless, if I were you I'd grab one while they're still for sale.

Lush Open Your Heart Bubble Bra costs £4.95 (England) / $6.95 (USA).