Review: Lush Lucky Cat Bath Bomb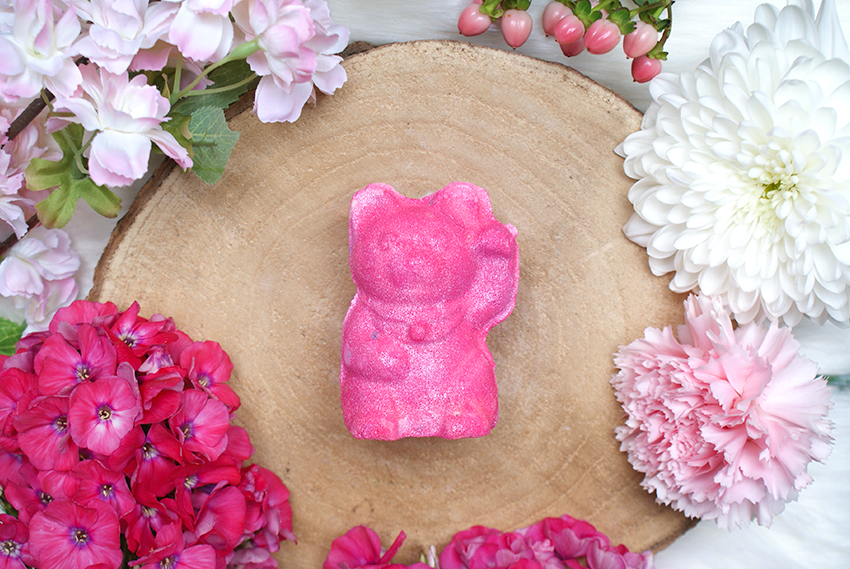 When I heard about the new Harajuku bath bombs, of which 54 out of 89 came to Europe, it didn't take long before I spotted Lucky Cat. It's pink, it's a cat — enough reasons to buy it. (Not that I needed any reason at all, but okay) I've heard different opinions on this fizzing cat, especially about its effect in the bath. It's slightly smaller than the average bath bomb, but knowing Lush, that doesn't have to mean anything. Off to the bathroom, we went!
If you're curious about this bath bomb, make sure you continue reading.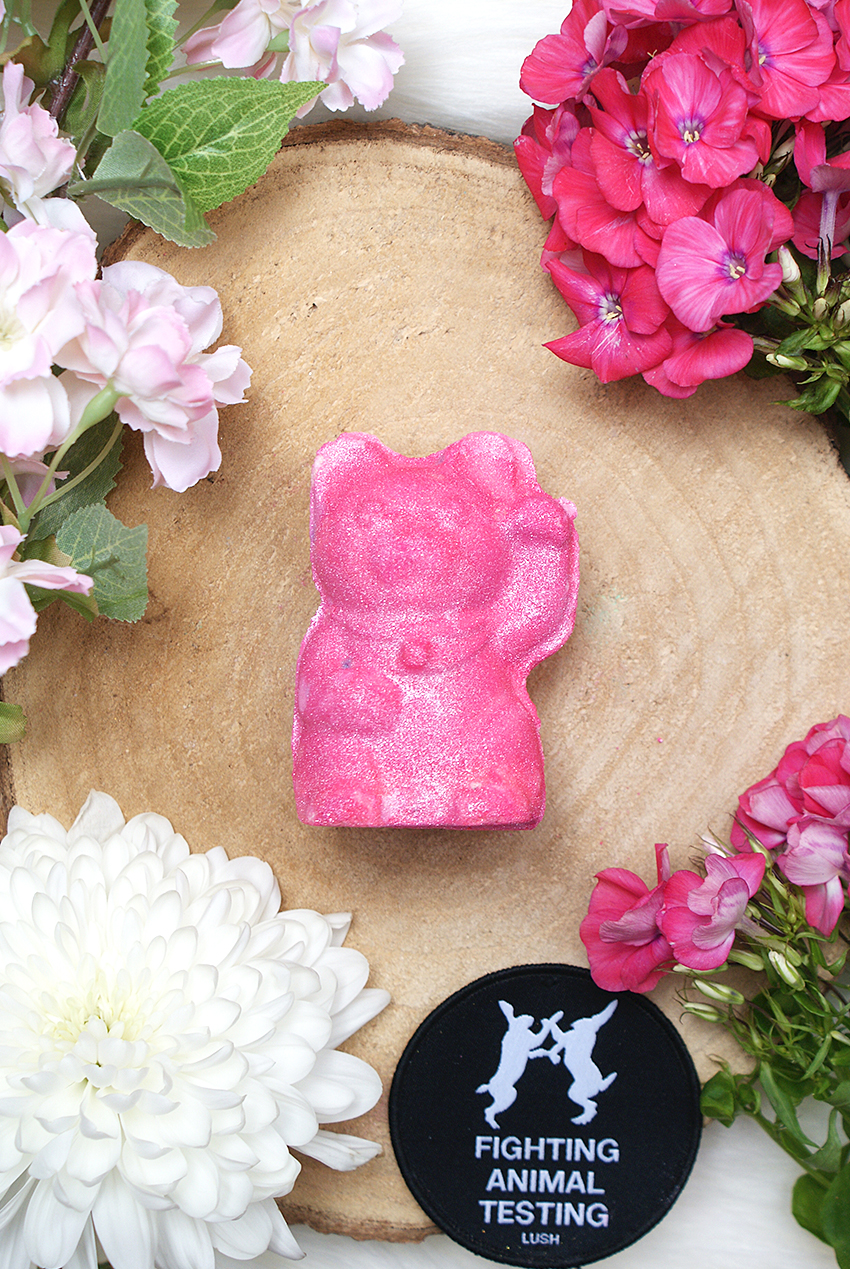 What is it?
Ingredients: Sodium Bicarbonate, Citric Acid, Jasmine Absolute (Jasminum Grandiflorum), Neroli Oil (Citrus Aurantium Amara), Ylang Ylang Oil (Cananga Odorata), Water (Aqua), Titanium Dioxide, Glycerine, Synthetic Fluorphlogopite, Tin Oxide, Hydroxypropyl Methylcellulose, Sodium Carboxymethyl, Cellulose, DRF Alcohol, Alpha-Isomethyl Ionone, Butylphenyl Methylpropional, Citronellol, Geraniol, Hydroxycitronellal, *Linalool, Fragrance, Yellow 5, Red 7 Lake, Red 27, Iron Oxides, Orange 4, Red 40, Blue 1
Lush Lucky Cat Bath Bomb costs £3.95 / $5.95 and is part of the 54 new Harajuku bath bombs. I'm not sure about how long they stay, but I assume they're temporarily. Lucky Cat is a pink, glittery small bath bomb that shares its scent with the Ghost fragrance, an older scent familiy. This fragrance family is great! I still have the Ghost jelly, the scent still smells good.
It's a floral fragrance, very warm and powdery. It is not a scent that I would expect from Lucky Cat, somehow I'd link a scent like this to a cream/white product. Isn't it funny how that works? When something has a pink color, I expect to smell something sweet or fruity. However, jasmine, neroli and ylang ylang are the characteristic scents of Lucky Cat. A sultry scent, I truly love it. Meow.
Play the videos in 1080p quality and on full screen for the best experience!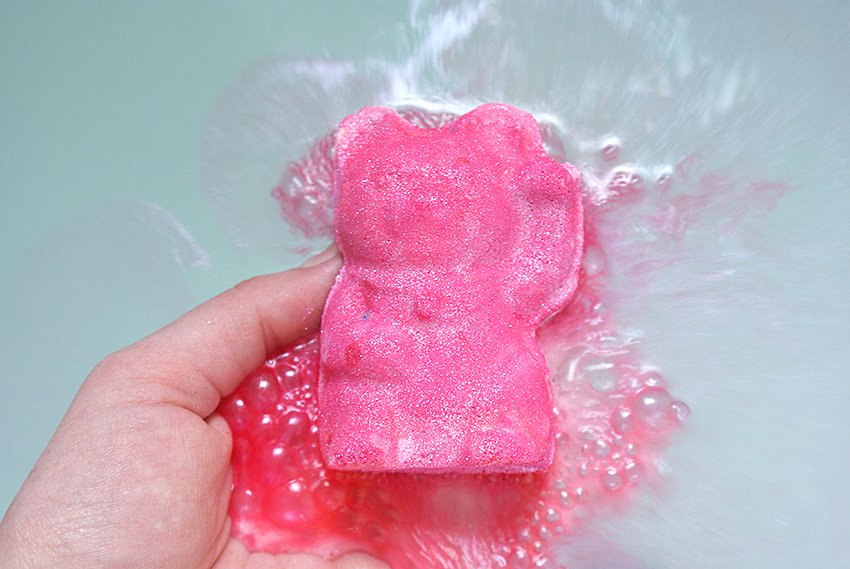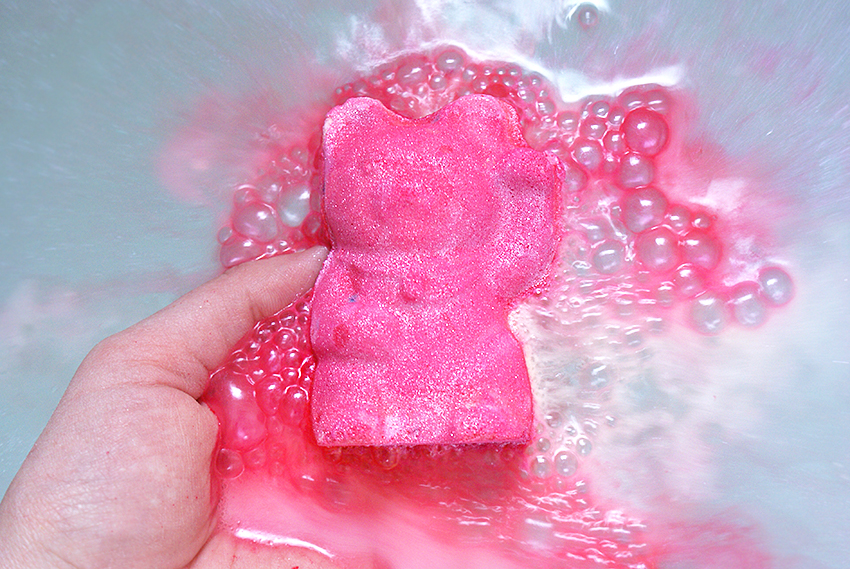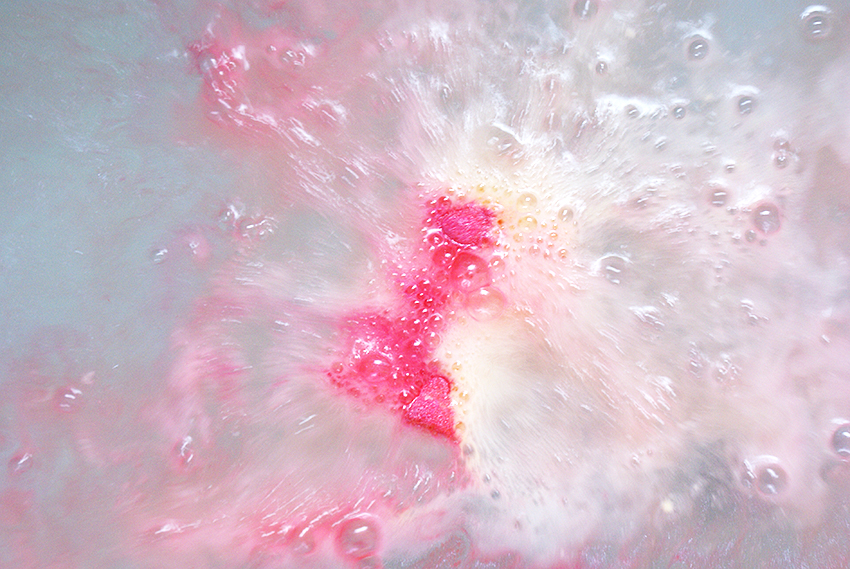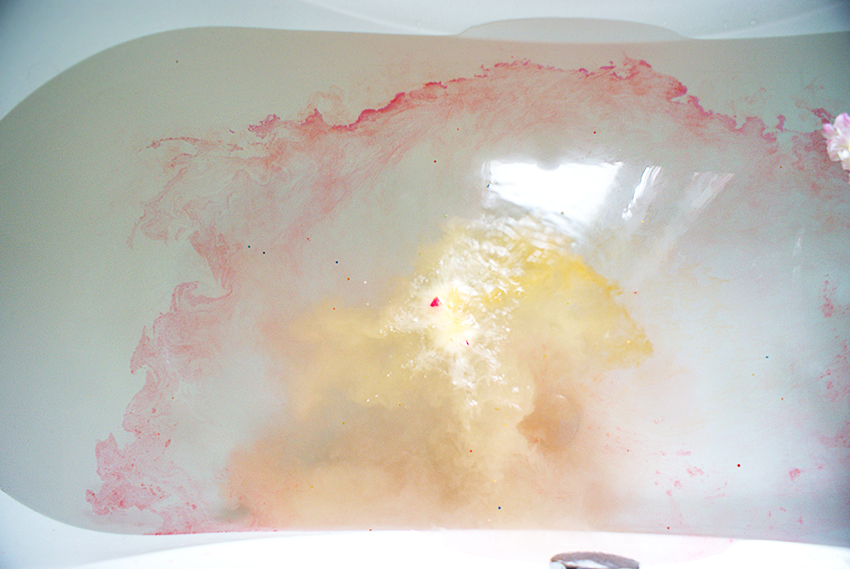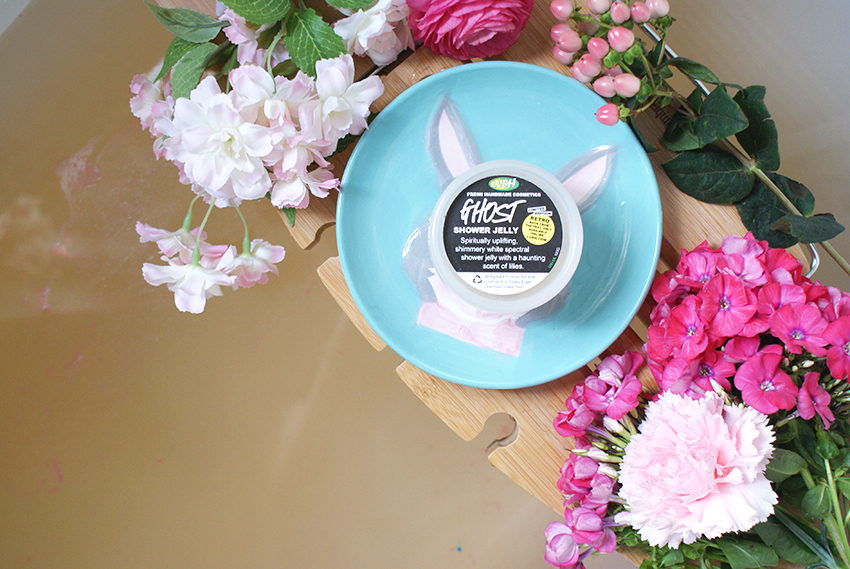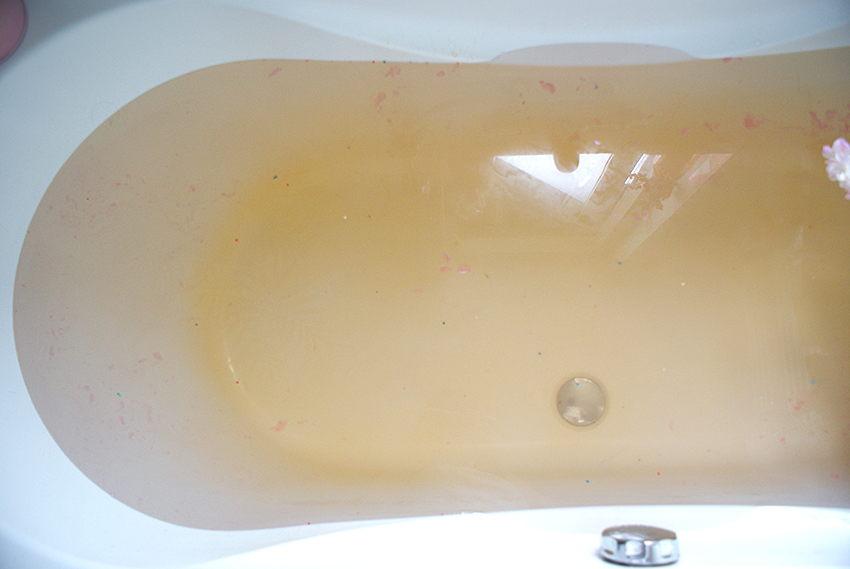 What do I think?
Well, I can see why some people aren't enthusiastic. It was an incredibly fast fizzer, it disappeared in under a minute. The water turned a pale yellow color — the bath bomb is just too small to give off enough color for the entire tub. It lacked color, which I think is one of the best things about taking a proper soak. Even more annoying are those pink strings that came off, they stained both the bath and my hands. I think it even stained my ass, making me look like a baboon. Combined with the silver glitters on Lucky Cat, it was a bitch cleaning the bath afterwards. I needed surface cleaning cream and a scourer. THE HORROR.
I really hoped that Lucky Cat would turn the water pink, not the bath itself. It did leave little stars, which were a nice addition. The scent was also pretty present, it smelled great. But all those dyes in Lucky Cat are just awful. Maybe this would be nice for a foot bath, maybe then the color would do more justice. There's also cleaning afterwards, but not as much as when taking a bath. Nah, just do yourself a favor and skip this one. Choose one of the 53 other Harajuku instead.

Lush Lucky Cat Bath Bomb costs £3.95 (England) / $5.95 (USA).