Review: Lush American Pie Body Conditioner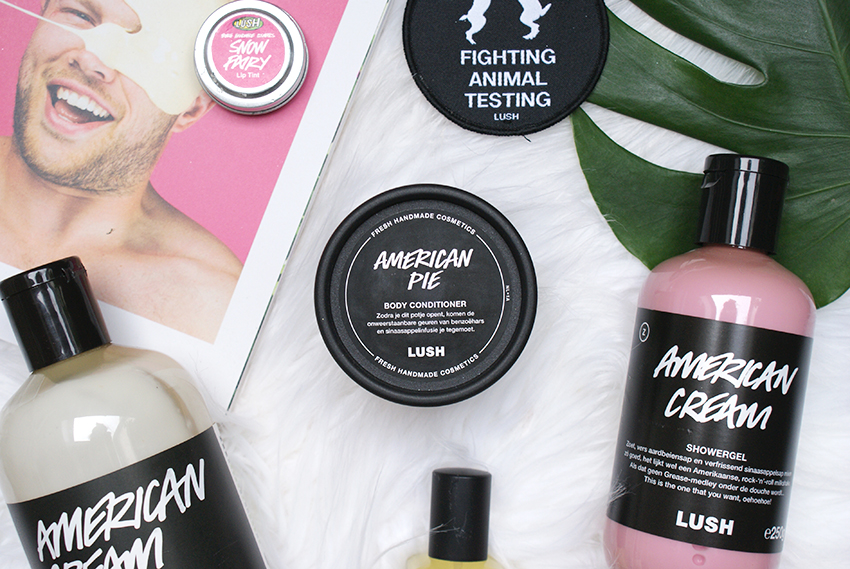 This week I ordered the American Cream shower gel, and I just couldn't help myself but to order this product as well. Using a body conditioner combined with a shower gel is just the ultimate jackpot for me. It's like a double party in the shower! Today I'll be telling you all about this body conditioner.
If you want to know what I think of this pink body conditioner, keep on reading!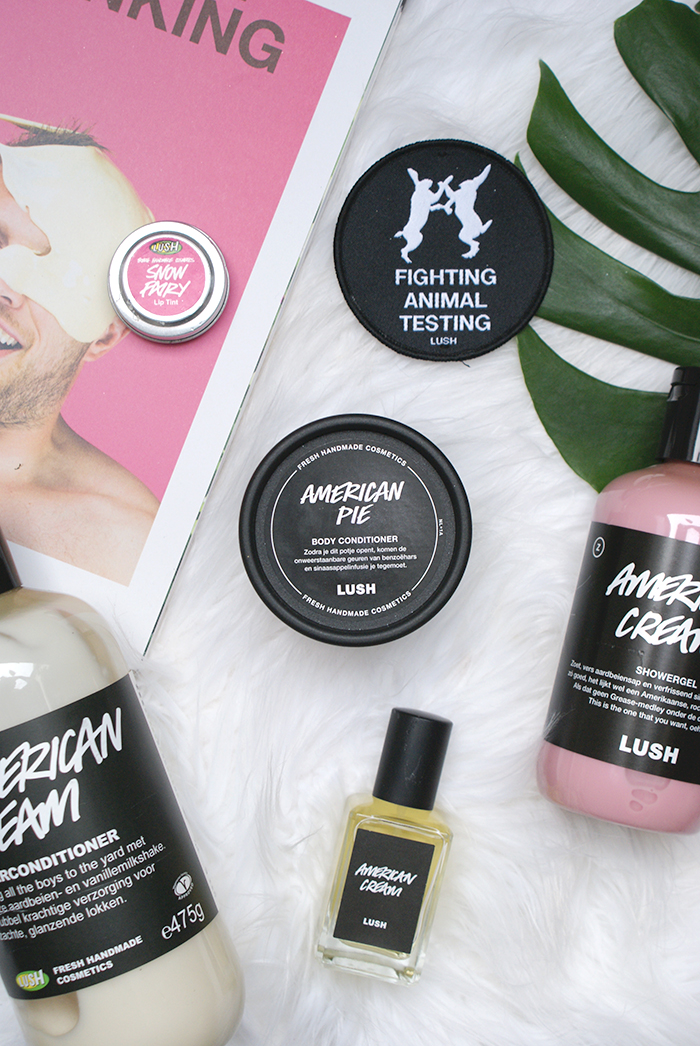 What is it?
Ingredients: Water (Aqua), Glycerine, Almond Oil, Fresh Orange Infusion, Fresh Strawberry Infusion, Organic Jojoba Oil, Fair Trade Shea Butter, Stearic Acid, Cupuacu Butter, Murumuru Butter, Triethanolamine, Vanilla Absolute, Clary Sage Oil, Lavender Oil, Benzoin Resinoid, Propylene Glycol, Cetearyl Alcohol, Alpha-Isomethyl Ionone, Coumarin, Perfume, Colour 17200
Lush American Pie Body Conditioner costs £8.50 (100g) or £14.95 (240g) / $9.95 (3.1 oz.) or $19.95 (8.1 oz.) and is part of the Valentine's Day range. There's also a naked body conditioner, for those who prefer to use naked products. I like the liquid body conditioners, so I went with the 100 gram, my experience is that you can do quite a while with this size. Of course this depends on how much you use in the shower.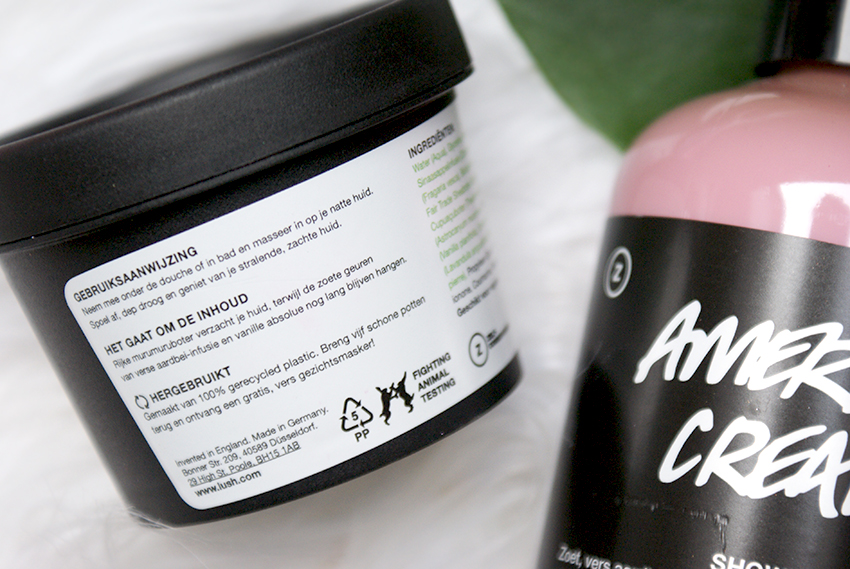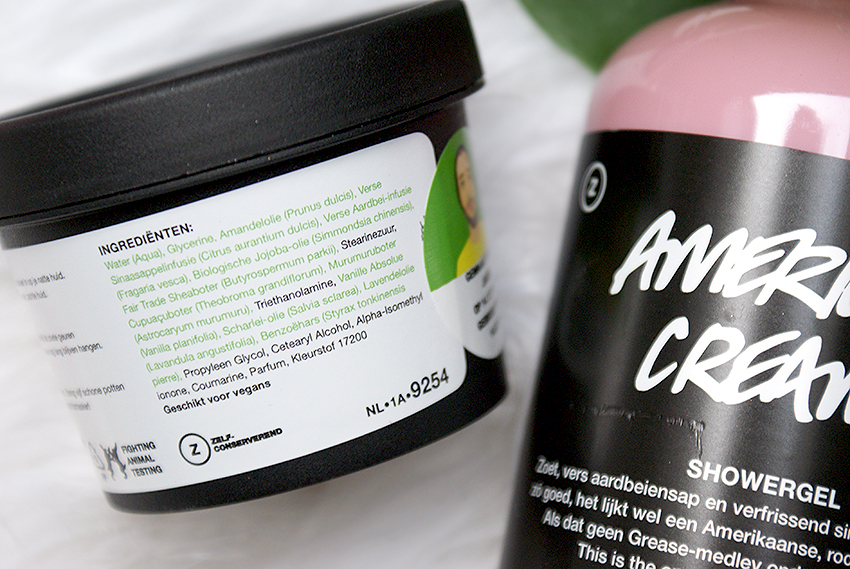 What's inside?
Lately I've been writing a lot about the American Cream scent family. The scent is a gorgeous mix of strawberries and vanille. It's sweet and juicy, but the lavender also adds a floral touch to it, while the orange infusion gives a fresh note. All together it's a really lovely scent.
The ingredients look darn good in this product. There's glycerine, almond oil, orange infusion, strawberry infusion, jojoba oil, shea butter, cupuacu butter, murumuru butter, vanille absolute, clary sage oil, lavender oil and benzoin resinoid. That's quite an impressive list.
It has a lot of hydrating ingredients, like the shea, cupuacu and murumuru butter. Glycerine is also great for hydration. The almond oil is full of vitamine e, and jojoba oil is being absorbed by the epidermis, because it resembles our body's own sebum. The benzoin resinoid cleanses and calmes the skin. In conclusion, it's chock-full of high-quality ingredients.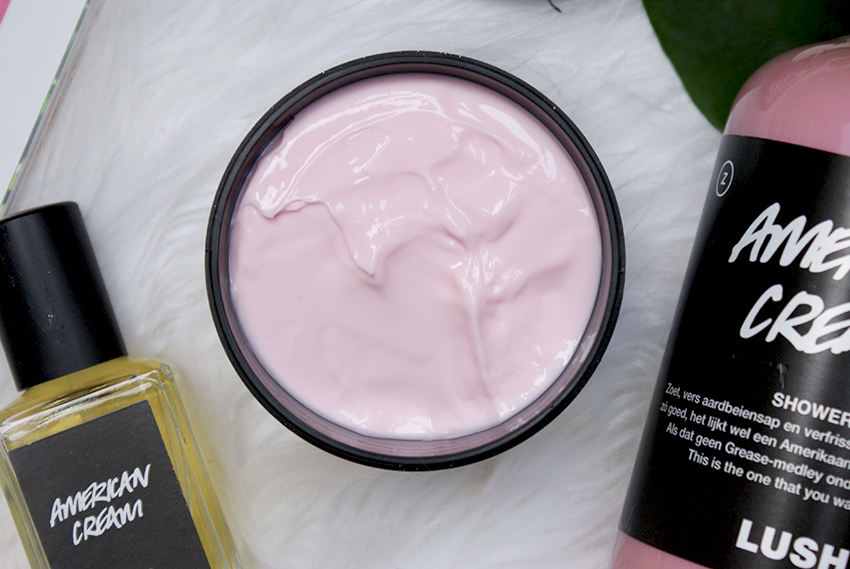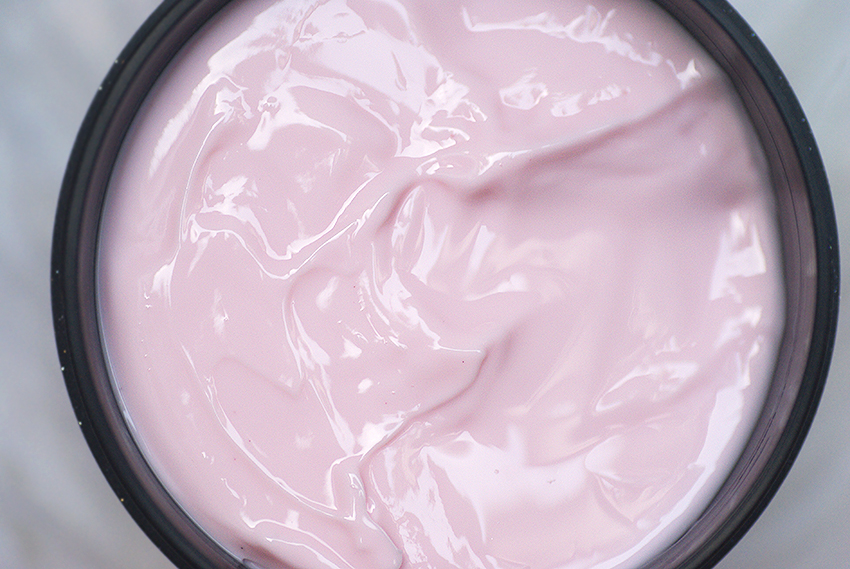 Check out that pink substance! I mean, who wouldn't want to drop his face in this? It looks like frosting for cupcakes. It's rich and creamy, but not in a greasy way. A little goes a long way, so it's pretty economical as well. I'm a big fan of the body conditioners, as they are the ultimate treat for my (often) dry skin.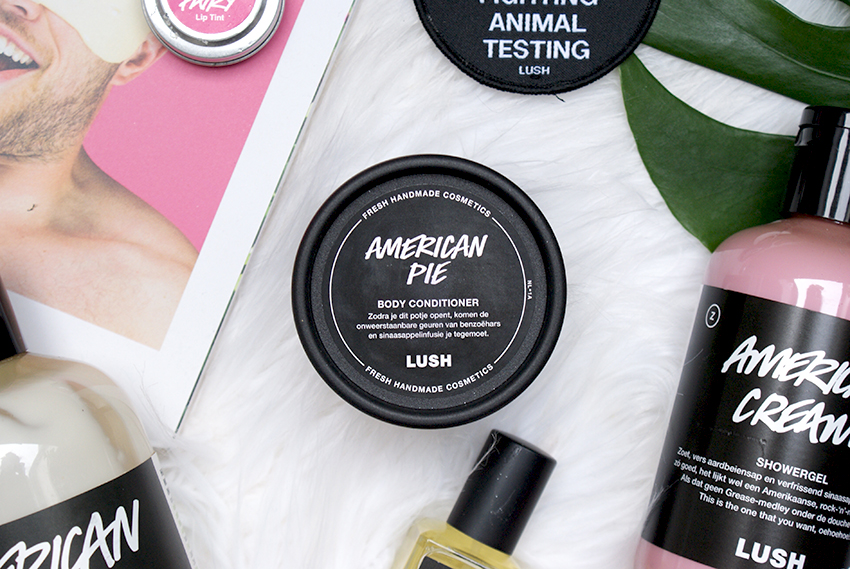 What do I think?
What strikes me is that the scent is less fruity than the other American Cream products sharing this scent — it's like this scent is more warm and creamy, kind of buttery. I might even like it better than the original scent! The substance does not foam, therefore it's like putting on body lotion. I can already feel the ingredients doing their job, resulting in my skin feeling super baby soft, even when I still have to rinse off the excess.
After showering, I gently pat the skin dry (please do not rub your skin dry, as the layer will dissapear) and my skin now has a thin layer of hydrating substance, which does not feel greasy at all. There's a subtle scent of American Cream on my skin, which lingers for hours. Flaky spots on my skin have disappeared, little wounds like cat scratches (fun thing of working in an animal shelter) seem to heal faster. It's not something I'd expect from a body conditioner, so this was a very pleasant and welcome surprise. This product has won me over, and I'll be using it with a lot of joy. It's the ultimate treat for my skin.

Lush American Pie Body Conditioner costs £8.50 (100g) or £14.95 (240g) (England) / $9.95 (3.1 oz.) or $19.95 (8.1 oz.) (USA).