Review: Lush I Love Juicy shampoo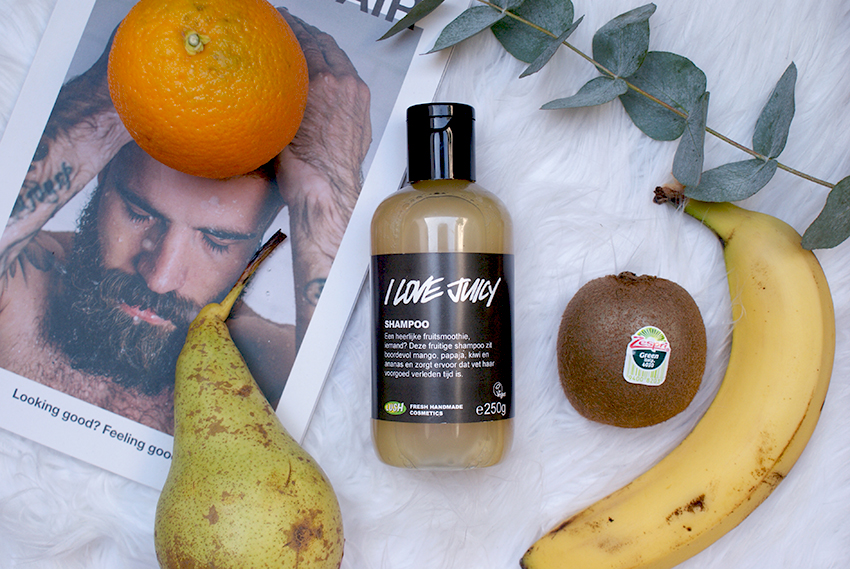 Eating two pieces of fruit a day? Not a problem anymore, because this shampoo contains fruit than your fruit bowl. Not only it makes your hair feel great, the scent is also a huge pro for me. I keep on buying this product, because it does wonders for my hair. If you're curious about this product, then read on!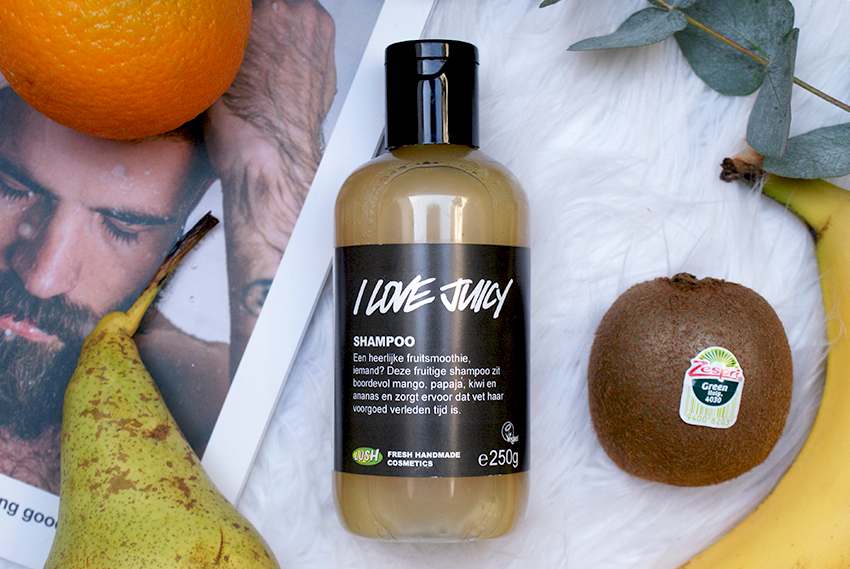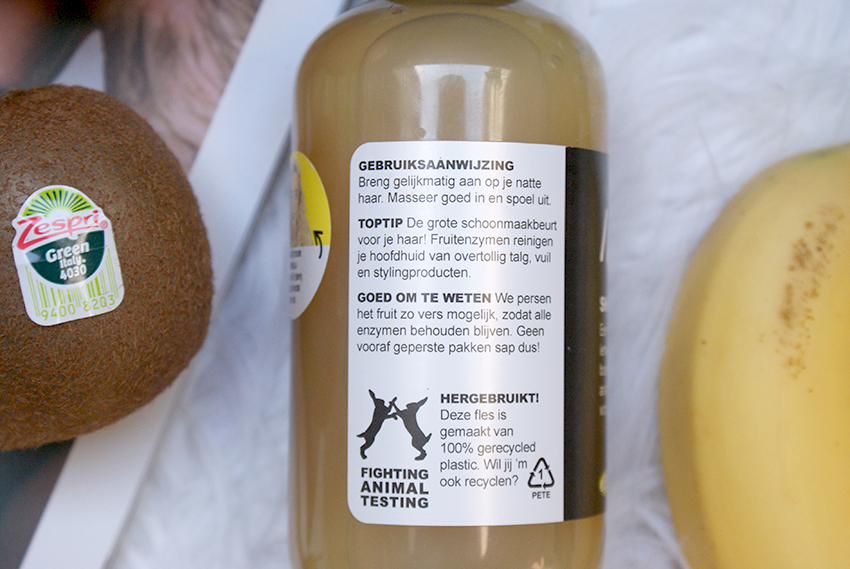 Ingredients: Water (Aqua), Sodium Lauryl Sulfate, Ammonium Laureth Sulfate, Cocamide MEA, Propylene Glycol, Perfume, Lemon Oil, Freshly Juiced Papaya, Fine Sea Salt, Carrageenan Extract, Sweet Orange Oil, Fresh Pineapple Juice, Fresh Kiwi Juice, Fresh Mango Juice, *Citral, *Limonene, Methylparaben, Propylparaben
What is it?
Lush I Love Juicy Shampoo is available in four sizes: 100 grams, 250 grams, 500 grams and 1 kilo. I admit, this isn't as cheap as a supermarket or drugstore shampoo would be, but I promise you that it's worth the money. This product has really won me over with its scent and effects on my hair. But you'll have to draw your own conclusion after reading this review!
There are a lot of good things going on about this shampoo. Firstly, it contains a lot of fruit. Like really, a LOT. Lemon juice, papaya juice, orange oil, pineapple juic, kiwi juice and mango juice. Secondly, all of those fruits are as fresh as they can be — meaning that the enzymes in the fruit are retained. These enzymes are cleansing, so it's no wonder that this shampoo is a godsend for people with greasy hair. The fruits are slightly acidic to help break down excess sebum. The carrageenan extract has extremely moisturizing properties when it comes in contact with water. It also makes the consistency of the shampoo thick and juicy, which is great for using it. The sea salt gives your hair a bit more volume.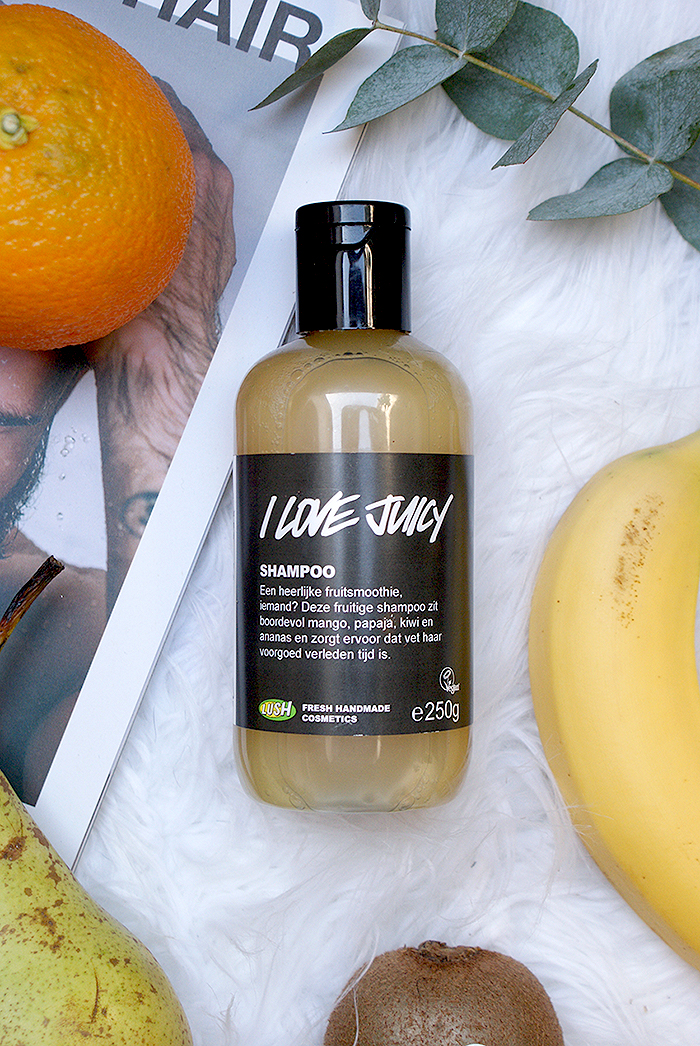 What's inside?
It won't come as a surprise to you, but I'm in love with the scent. Now I know that I love a lot of scents from Lush, but this one is truly divine. I'd even buy it if it would do absolutely nothing for my hair. Because of the fruit in this shampoo, the scent is extremely fruity and juicy. It's mouthwatering, uplifting and refreshing, like a tropical smoothie. Also, it's the perfect wake-up call for rough mornings. Of any morning, actually.
Furthermore, the scent is not only a plus, also its effects on my hair are amazing. It makes my hair very shiny, soft feeling and vibrant, and it keeps my hair clean for days, while I only need a little bit of the product for washing my hair. It lathers up really well, making it easy to spread it across my head. The scent lingers on my hair for the rest of the day, which is simply amazing. My only tip is not to use too much of the shampoo, just about the size of a quarter, because it tends to weigh down the hair when you use too much product.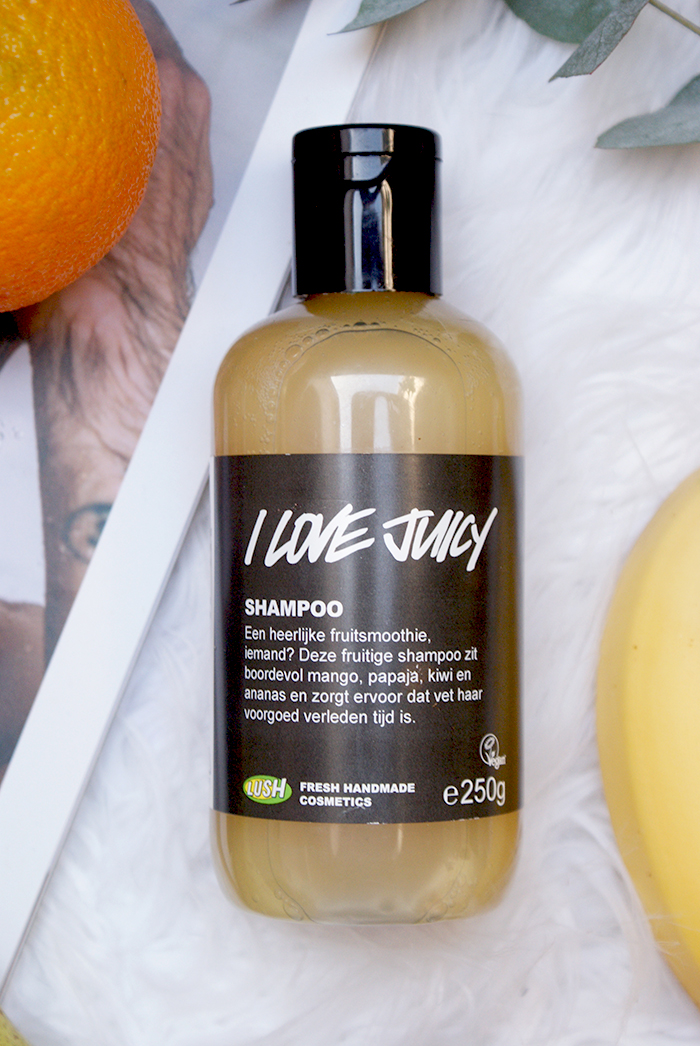 If you suffer from greasy hair, this product is great for you. It gives you all the benefits your hair needs, without you having to wash your hair excessively much or using a lot of shampoo. A little bottle goes a long way, so a 100 gram bottle should be good enough to give it a try for a while.

Lush I Love Juicy shampoo costs £6.75 (100g), £13.50 (250g), £22.50 (500g) or £37.50 (1kg) (England) / $9.95 (3.3 fl. oz), $19.95 (8.4 fl. oz) or $32.95 (16.9 fl. oz) (USA).

One Response to Review: Lush I Love Juicy shampoo